7 Appliances That Will Make Your Time In The Kitchen A Little Easier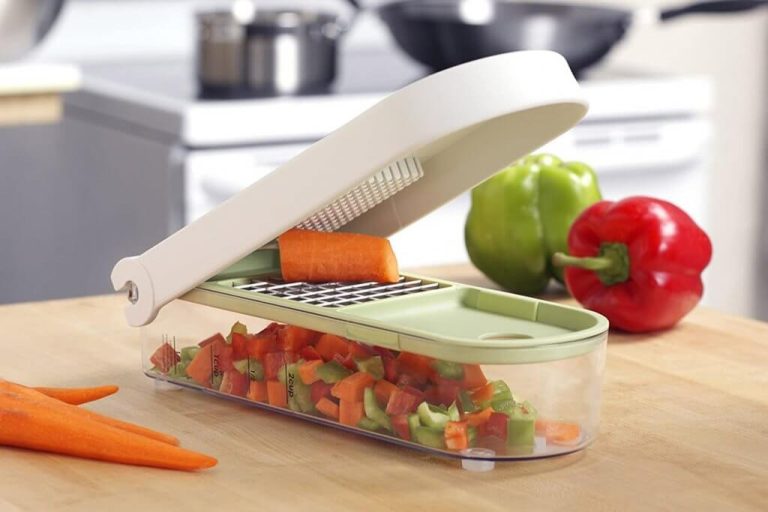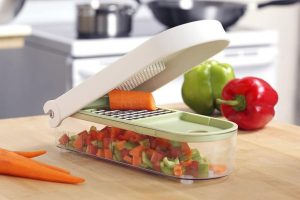 The world today has no time to stop and no time to waste. Everything is available at the click of a button and touch of a screen. People today would like to spend less and less time labouring for something that occurs daily, and more time doing something that adds value to their lives. The same goes for spending time in the kitchen. Sure, cooking is an integral part of our lives, without which survival would literally be impossible. Yet, we'd all love to spend a little less time in the kitchen and more time with our loved ones! Besides, not everyone loves cooking. 
Hence, we've compiled for you a list of handy appliances for your kitchen that will make cooking a little more bearable. Now, we can't promise that the list below will make the chore of cooking go away, but these handy appliances for your kitchen will definitely make your time spent there, a teeny bit easier.
Your Saving Grace
We have listed some of the most worthy and handy appliances for your kitchen, which are easily available online, or in a store near you.
Compact Vegetable Chopper:

Chopping can prove to be quite the chore that's not only inconvenient but also extensively time-consuming. Besides, chopping vegetables with a knife can prove to be dangerous for amateur cooks, still mastering the skills. Hence, investing in a functional and good-quality chopper will make your kitchen chores a little tolerable and cut down your labour in half. A good chopper is not only portable and compact but will also not require electricity to function. Look for a triple blade chopper with a lid, so that the chopping affair does not get messy!
    Pigeon Chopper With Triple Blade Technology – Rs. 495
An All-In-One Bullet Blender:

Regular blenders have long gone out of style. All-in-one Bullet blenders come with several additional attachments like long jars, mini jars, and food processors to cater to various purposes like grinding masalas and blending vegetables to make a paste. They sometimes can also double as juicers, by simply putting in large chunks of fruits and blending them, later straining out any pulp. This can ensure the elimination of hand blenders, making them worth the price. However, you must look for the number of attachments that it comes with, while you shop for it. These come in sets of 2 attachments and 4 attachments, with the former being cheaper than the latter. 
    Wonderchef NutriBlend Bullet Blender With Two Jars – Rs. 5000 onwards
Mug Warmer:

The next in our list of handy appliances for your kitchen, comes the mug warmer. We're sure there have been quite some days where you took too long a shower while your coffee sat cold on the kitchen counter. And, you ended up drinking the sad, cold cup of coffee anyway, because you were already late for the office. With a mug warmer, bid goodbye to those days! Simply place your coffee mug on the warmer and enjoy the richness of hot coffee, within minutes. These are not only time-efficient, but are portable too, so if you're running really really late, then you can simply carry it along with you. Look for a mug warmer that uses insulated plugs instead of USB cords, as the former is more convenient. 
    Tormeti Coffee Mug Warmer – Rs. 1299
A 2-in-1 Toaster And Griller:

Toasting bread and adding a simple spread over it, is the quickest and easiest breakfast in the morning, especially when you're running late. Besides, who doesn't love a well-toasted piece of bread? Hence, our list of handy appliances for your kitchen would be incomplete without a toaster on it. And imagine a toaster that could double as a griller, when you fancy a filling grill sandwich. Hence, not only will this appliance save you valuable time that you otherwise have to spend on hand toasting bread, but it will also save money that you may have to spend on a griller separately. We know how costly those are!
    Philips 600-watt 2-in-1 Toaster And Grill – Rs. 2395
A Silicone Splatter Guard:

We're all suckers for fried food. However, if you ask a cooking savvy about their views on frying, you'd watch them make a face. Frying is not only a messy affair, but it can prove to be dangerous with the risk of splattering boiling hot oil all over the chef and sometimes, people casually watching them. Hence, a solution to this problem is our next handy appliance that you can add to your kitchen. A silicone splatter guard will not only ensure that you're safe from the boiling hot oil but will cut down your cleaning time significantly, by ensuring that those greasy oil splatters don't get all over the place. Look for a silicone splatter guard as it is much easier to clean. 
    Sabichi Silicone Splatter Guard – Rs. 999 onwards
Milk Frother Cum Beater:

A coffee is only satisfying when it has that café worthy froth floating over it! While getting that froth manually can really have you reminded of your arm day at the gym, technology has made it possible to achieve that almost effortlessly, with the help of a milk frother. Simply switch it on, swirl it over your coffee and watch the froth unfold! What they don't tell you is that a milk frother can also double over as a very efficient egg beater. Look for a milk frother that comes with a stand, so you can easily store it, without any hassle. 
    Tyzag Milk Frother – Rs. 999
Egg Boiler:

Love eggs, but hate preparing them? We feel you! Hence, to make the whole egg ordeal a little bit easier, our next choice of handy appliances for your kitchen includes an egg boiler. Simply pop the eggs in the boiler and go on with your work as they boil away! Not only is it time-saving but will help you achieve the perfect boiled eggs in no time. A good egg boiler will come with the feature of adjusting the kind of boil you need- hard, medium, or soft. 
    Kent Instant Egg Boiler – Rs. 1800
These were some of our picks of handy appliances for your kitchen. Check out the links attached to them for our favourites!