Donald Trump Is Dumb & This Brewery Isn't Afraid To Say It!
The Eagle is in a state of tussle as President Barrack Obama is packing his bags and others are packing up towers to move into the White House. And amid all the Clinton-Trump love and hate, a brewery has gone ahead and voiced its "love" for Donald Trump in a rather foamy way.
The Taste
Chicago-based Spiteful Brewery has rolled out a line of beer inspired by Donald Trump. Known as "Dumb Donald", the beer is a Double India Pale Ale (Double IPA) brewed with Key Lime. Needless to say then that the beer will have a sour tinge to it. Much like its million-dollar source of inspiration.
"Basically, take the already hoppy India Pale Ale style and feed it steroids," The Beer Advocate describes the key lime-induced DIPA.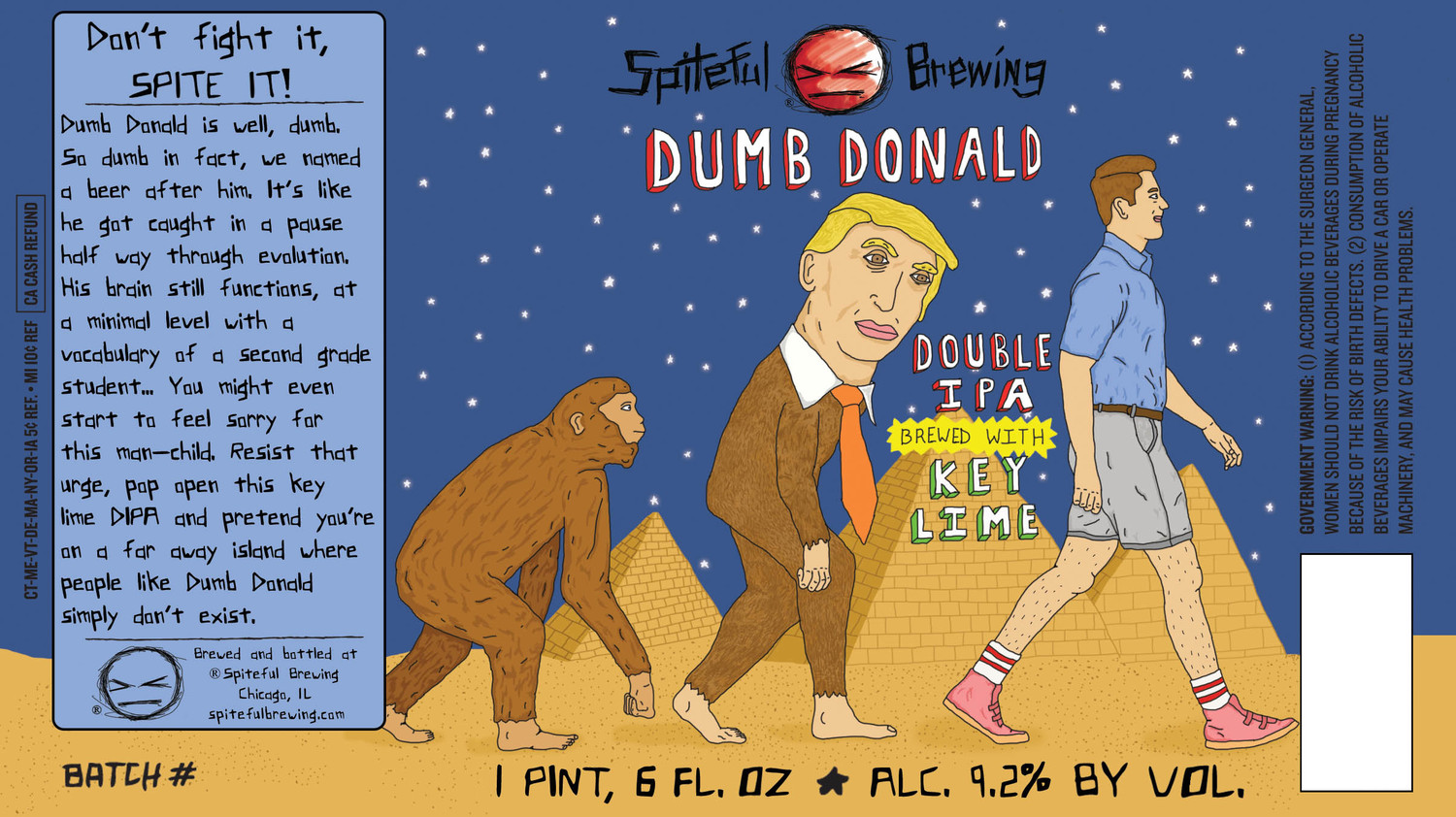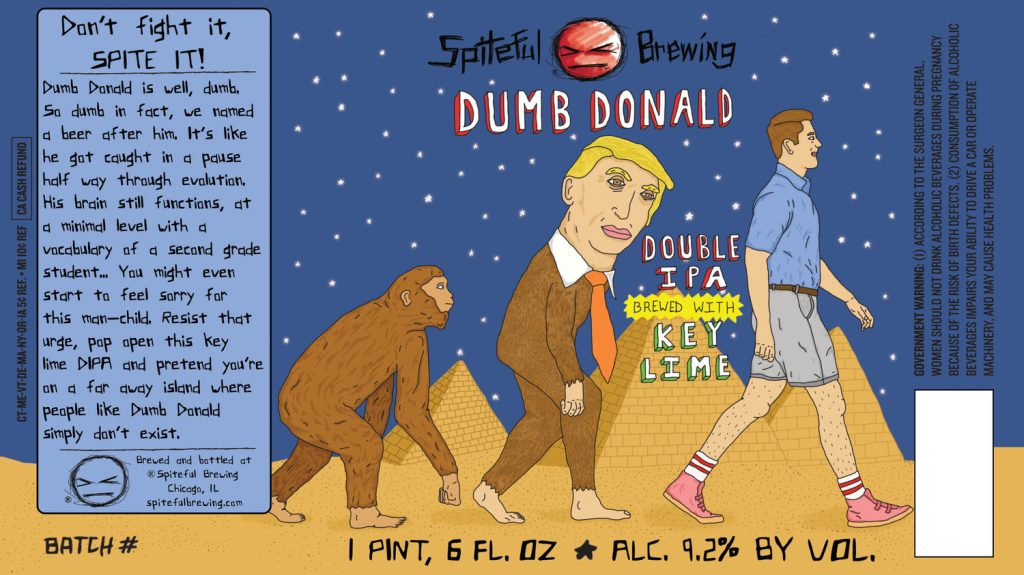 Image: Spiteful Brewing
The Feels
As if the name "Dumb Donald" wasn't enough to satiate their scorn, Spiteful Brewing even released a hilarious label for the beer. The label shows Trump sag-walking between a monkey and a human being, highlighting the status of his evolution. It goes on to describe the company's feels, saying:
"Dumb Donald is, well, dumb. So dumb in fact, we named a beer after him. It's like he got caught in a pause halfway through evolution. His brain still functions, at a minimal level with a vocabulary of a second grade student. You might even start to feel sorry for this man-child. Resist that urge, pop open this Key lime DIPPA and pretend you're on a far away island where people like Dumb Donald simply don't exist."
Such feels!
Feature Image: CBC