6-Year-Old Nihal Raj Cooked His Way To Fame & Ellen DeGeneres' Show
You, yes you. How old are you? 20, 30, 40? Doesn't matter. Can you cook well enough to have your own YouTube channel? Well, 6-year-old Kerala boy Nihal Raj trumps all your dreams, hopes and aspirations with his par excellence cooking skills. The Kochi resident even managed grab a spot for himself on The Ellen Show beside host Ellen DeGeneres. Now, how old do you feel?
Nihal – who is better known as 'Kicha' among friends and family – showed keen interest in the kitchen at the age of 4, which is when he started trying his hand at easy to cook recipes. Only to garner massive social media attention two years on.
"Kicha has always loved watching me bake, and would ask me whether he could help. So I would give him small recipes which he could follow," says his mother Ruby Rajagopal, a lecturer-turned-home baker.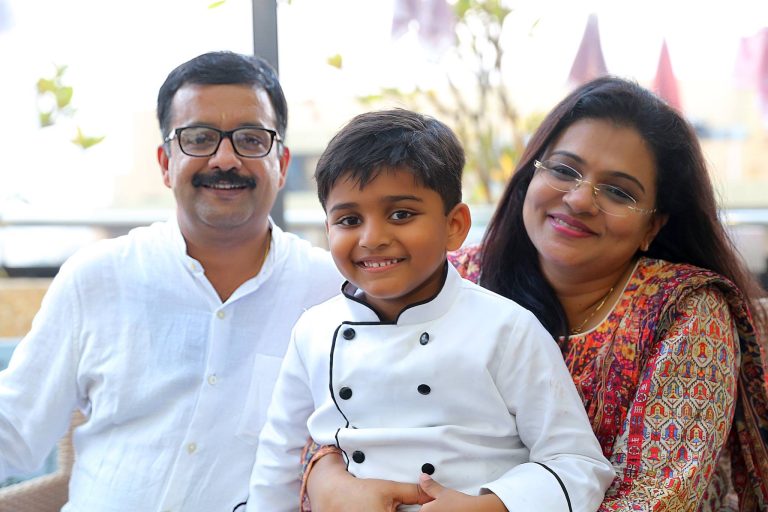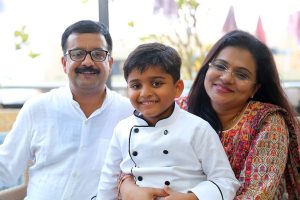 Image: lifeandtrendz
KichaTube HD
Soon the young food genius insisted his father Rajagopal V Krishnan to make a video of him making popsicles and post it on Facebook. Needless to say, the video got a great response and further paved the way for Kicha's very own YouTube channel – KichaTube HD – in addition to an impressive fan-following on Facebook and Twitter.
Often clad in an apron and a fluffy chef's hat, the cute little chef expertly whips up delicious recipes on his channel – right from a fancy bread pizza to a traditional coconut payasam. Oh and did we tell you that the 6-year-old has managed to rope in 4,000 subscribers? "I give him very kid-friendly recipes — no cutting, chopping or cooking over fire. If any chopping is involved, he mentions in the video that I helped him," says Ruby, adding that the selected recipes involve just refrigeration or baking.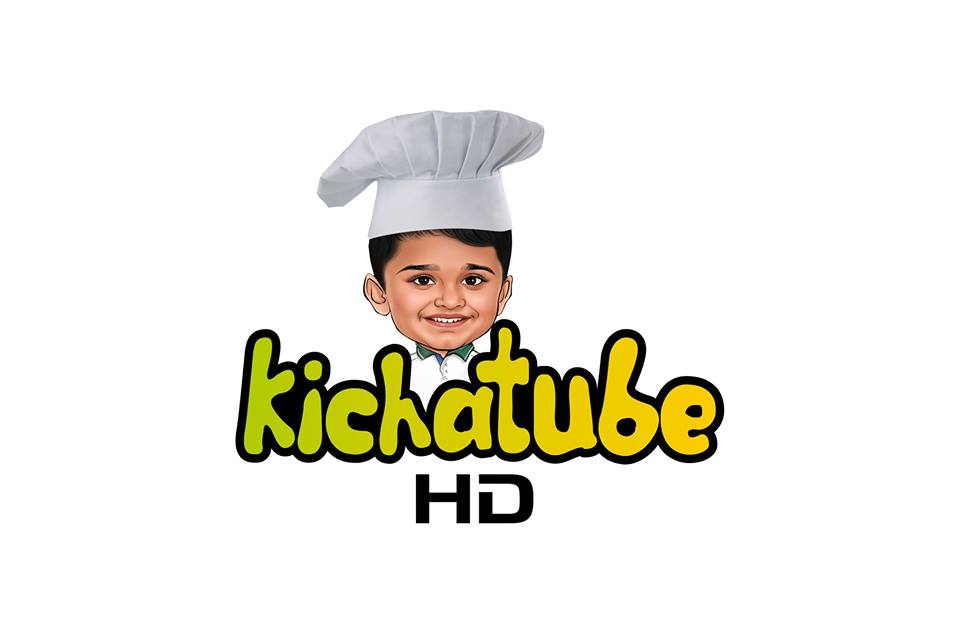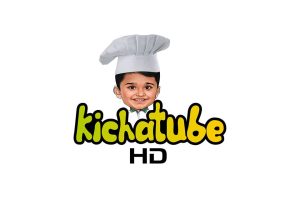 Image: Facebook
Even Facebook recognized the awesomeness that little Nihal Raj was and acquired the rights for his 'Mickey Mouse Mango ice-cream' video for $2,000 (~ INR 1.34 lakh). "It was a huge surprise for us. He is the youngest to sell a video to FB," says Ruby.
The Ellen Show
And while the bread pizza was baking in Kochi, Ellen DeGeneres could smell it all the way over in Los Angeles. The TV show host had Nihal over for a short tête-à-tête, and it's probably one of the cutest 4 minutes on Ellen's show.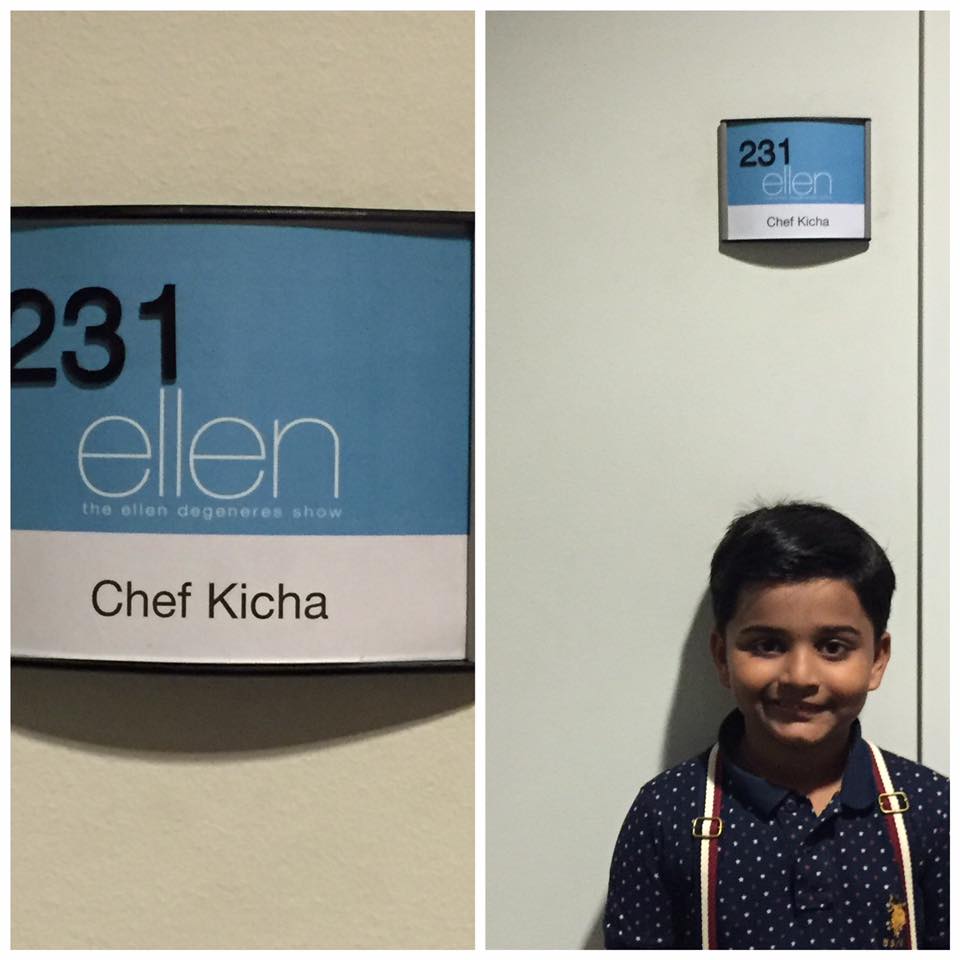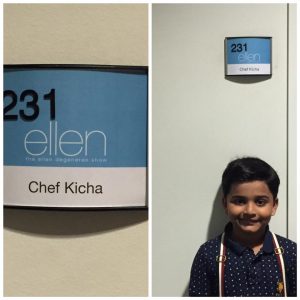 Image: Facebook
Decked up in his adorable chef garb, a very excited (well, duh) Kicha appeared on television alongside Ellen last Friday. "I had to make puttu, which I have done before," says Kicha, who also taught Ellen to pronounce 'puttukutti', the vessel in which the dish is steamed. Have a look at the young prodigy's much talked about stint in Hollywood below.
And for those of you who want a little less jumpy version of the kid making some delicious Kuttu, here's a video that Kicha dedicated to Ellen.
Source: The Times Of India
Feature Image: Facebook