6 things to eat on a train to Kerala!
The modest second-class compartments of IRCTC are always packed with far more adventure than any budget airlines. Oh yes, and it certainly gives us a lot more options, when it comes to food, to indulge in.
1) Pazhampori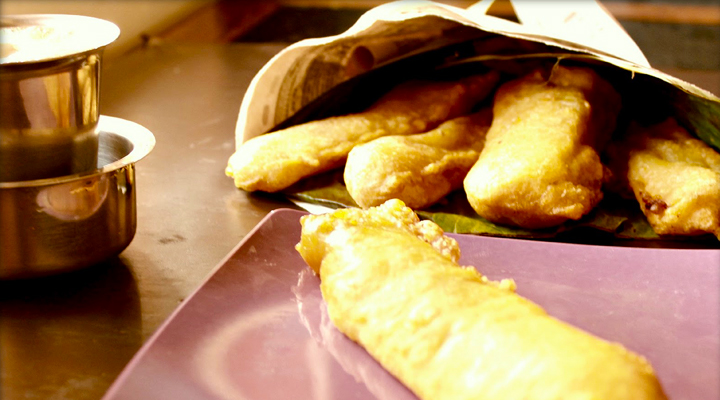 The strong and wonderful relationship between banana fritters and I go back to my childhood days. Needless to say, it brings back fond memories every time I hear sellers in the train station shouting, "Pazhampori, Uzhunnu vada, Samosa, Chaya…" the first thing the train pulls into the platform.
2) Onion Samosa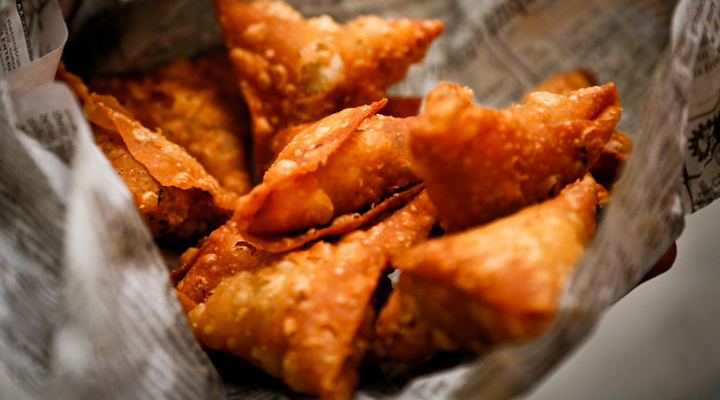 My train journeys home (these days) are usually just over night, but the foodie in me loves to pop in a few samosas and wash them down with a tiny disposable cup (printed with IRCTC logo, of course) of hot coffee as soon as the cool breeze and green fields welcome me into my favourite place on Earth, Kerala.
3) Uzhunnu Vada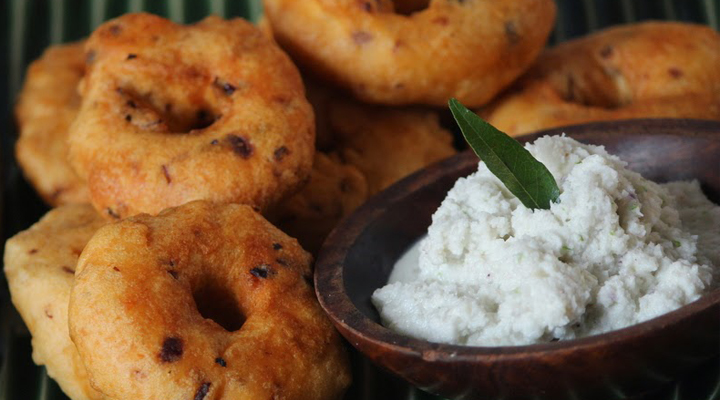 As kids, my brother and I would spend time in the train making up bizarre games, singing songs until reprimanded by Amma, waving and smiling at strangers walking along the paths as our train sped by and eyeing at the amazing goodies (food and the rest) being hawked at the stations our train would pull into! Uzhunnu vada with some sweet smelling coconut chutney was something ettan (elder brother) and I loved fighting over.
4) Parippu Vada and Chaya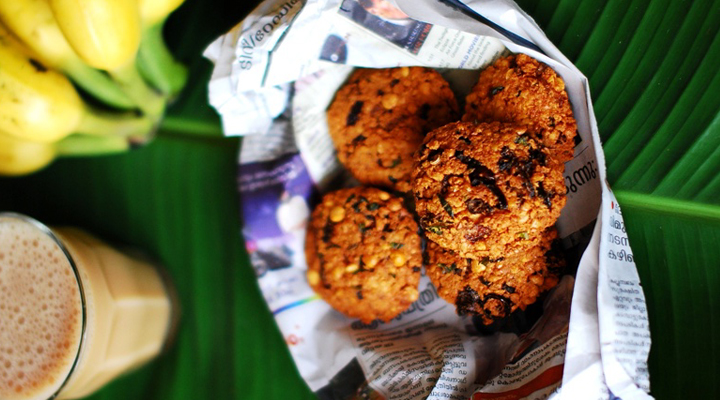 The train journeys home and the anticipation of meeting grandparents and cousins at the end of the journey, was always thrilling. Enjoying some Parippu vada and chayya while staring in awe at the passing by scenery was equally electrifying and very much part of an exciting summer vacation.
5) Appam with Egg Curry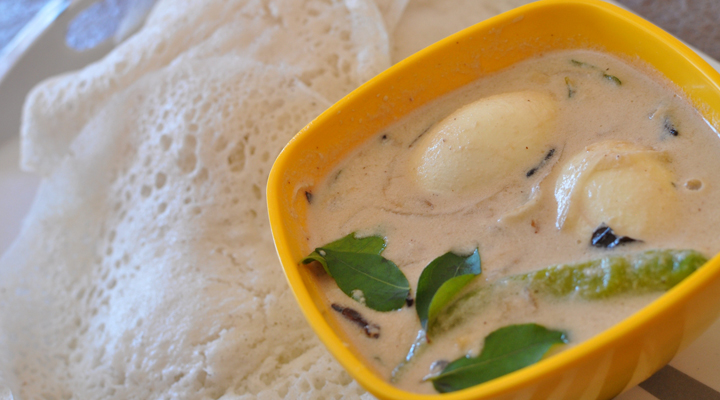 Most popular breakfast for travellers who cross the borders to get to God's own country, Appam with egg curry is fondly called 'the first taste of home' by many Mallus. The appam is soft and tempting accompanied by the not-too-spicy egg curry for a breakfast that is sure to make your stomach full and heart sing a favourite Mallu song.
6) Dosa with sambar and Coconut chutney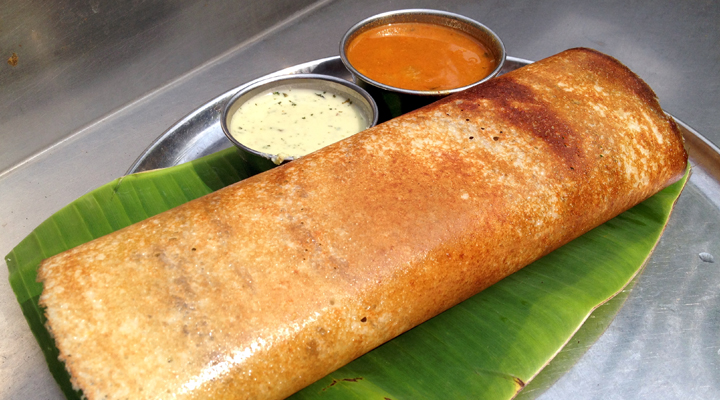 Serving as the very first stop for trains entering Kerala and those that go further down south, Palakkad is the 'Gateway to God's Own Country'. This large town at the Foot Hills of Western Ghats and known for its paddy fields is ideal for morning tea and breakfast. Here you think breakfast, you think of hot dosas with some tasty sambar and coconut chutney served in paper plates.