6 Must Try Bengaluru Restaurants For Amazing Biryani During Ramadan
During the month of Ramadan, we are always in the mood to enjoy traditional cuisine which is usually served up in several street food joints across the city. Bengaluru has some world-renowned food streets which are brightly lit and burgeoning with people along the sidewalk to get a taste of the different varieties of meat items available.
We tend to partake in the glorious festivities on the street and we usually gravitate towards those stalls instead of fancy restaurants for the best in kebabs and rolls. But sometimes the taste buds needs an extra dose of flavour in the form of biryanis and Bengaluru is famous for some legendary places which serves up the best in this always satisfying dish.
So, here is a list of few places which always catches our fancy when we are in the mood for some delectable and flavourful rice garnished with the meat of our choice (usually).
1. Rahhams – Frazer Town
One of the few legendary places in Bengaluru which treats your senses with flavours beyond comprehension and satisfies that indescribable urge for mouth-watering biryanis. Rahhams has always been known for their delicious and delicately prepared biryanis and you can have a taste of the wondrous creations during the holy month of Ramadan.
Our pick: Mutton Biryani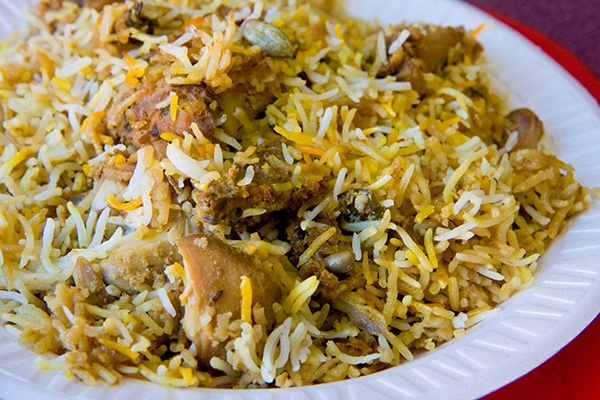 2. Royal Andhra Spice – Rajarajeshwari Nagar
The best and authentic Andhra Style cuisine served in midst of elegant setting, Royal Andhra Spice has the best Andhra Biryani this side of town. The finest ingredients used sets this apart from any other traditional variety with succulent meat cooked along with flavourful spices enhancing your taste buds.
Our pick: Hyderabad Biryani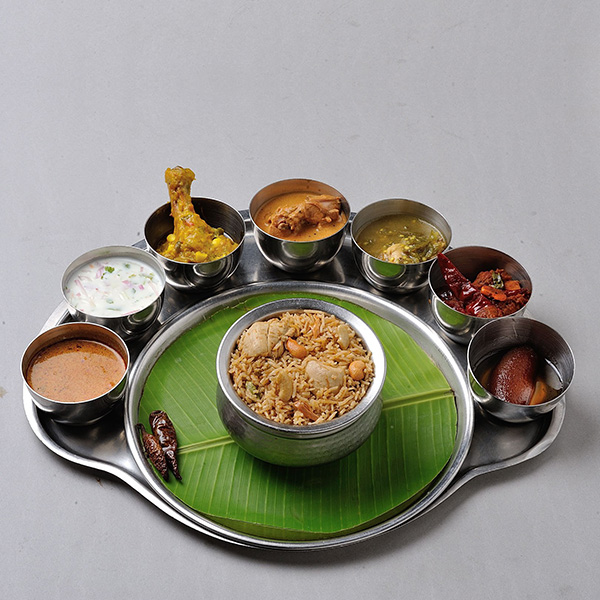 3. Pista House – Frazer Town
The renowned Pista House serves the best haleem during the month of ramadan and if you can't get your hands on the delicious nectar, spice up your palette with their second choice in line, the mutton kofta biryani.
Our pick: Mutton Kofta Biryani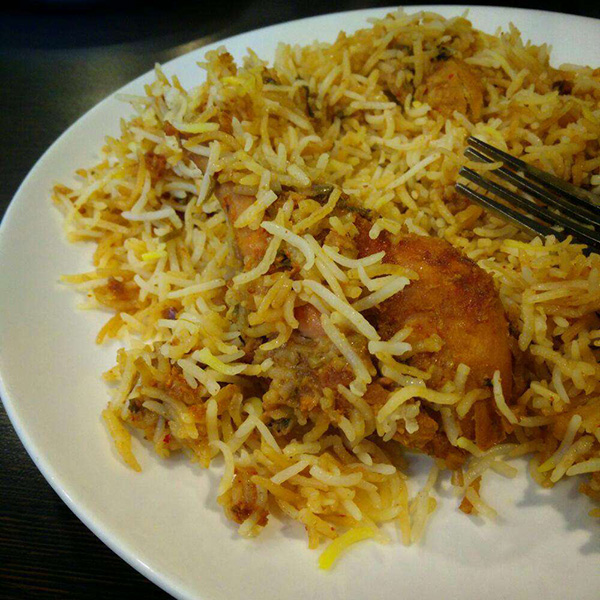 4. Hotel Fanoos – Richmond Town
Hotel Fanoos has stood the test of time in Bengaluru and the restaurant has been serving up amazing food for years. Although famous for their rolls and shawarms, Fanoos is one of the few places in Bengaluru which serves beef biryani. With tender beef cooked to perfection served in a bed of rice, it has all the flavours that will tickle your inner foodie.
Our pick: Beef Biryani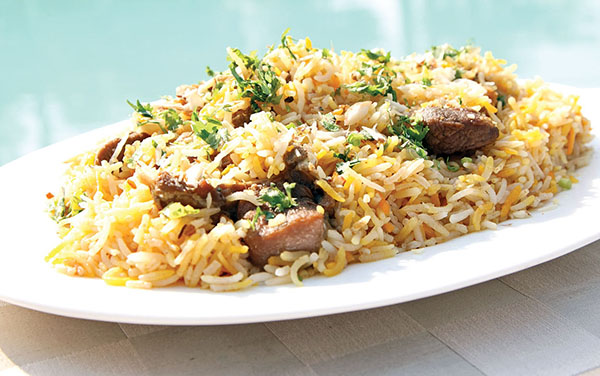 5. Meghana Foods – Several Outlets
Famous all across the city for its sumptuous biryani, Meghana Foods has long served the citizens of Bengaluru with amazing variety of vegetarian and non-vegetarian biryanis. One of the best places in town to capture the true essence of the flavourful rice.
Our pick: Nati Chicken Biryani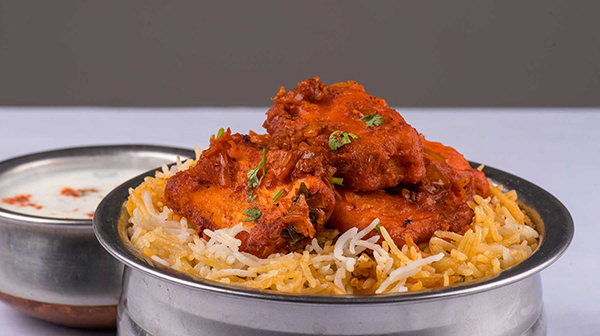 6. Alibaba Cafe and Restaurant – Frazer Town
Famous for its middle eastern cuisine, Alibaba cafe serves a different twist to the traditional biryanis which we usually indulge in when we are craving for some. Try their Bhatkali Biryani for an alternate take with spicy onion based masala topped with basmati rice and your choice of marinated chicken, mutton or prawns.
Our pick: Mutton Bhatkali Biryani