6 drinks to get you on a Summer High at The Raintree, Anna Salai
Touch the sky at the High

It has been a sweltering summer this time and we've been doing all we can to keep cool. Raintree, Anna Salai has decided to do its bit by introducing a never-seen-before cocktail festival to beat the heat. From offers like buy one get one free per person, to serving their new cocktails in beakers and test tubes, they've tried all the ways possible to make it exciting. The ambience is just what you need to have a good time with a group of your favourite people.
When your drink is up to the brink of your glass, nothing else matters.
Long way home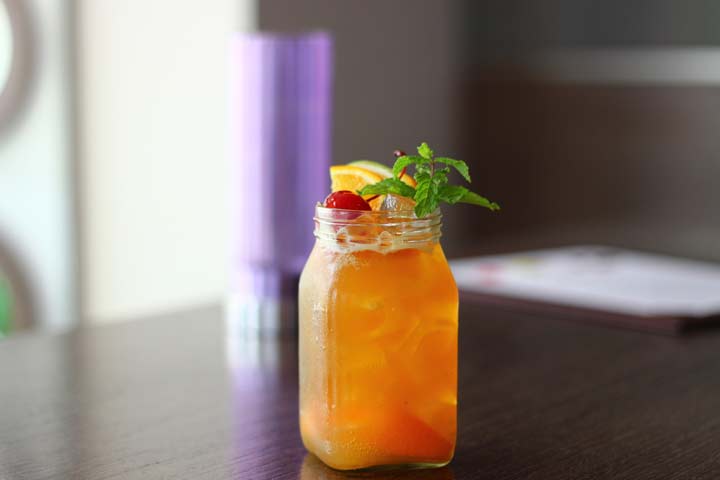 Pause for a minute. Your schedule will always be tight. But make time for yourself. Catch up with a friend. Take the long way home because you deserve to de-stress. And when the long way home has the extract of passion fruit doused with white, dark and gold rum, you really don't need an excuse. With a dash of pineapple and served in an adorable jug, there's literally no better way to keep it cool.
Empress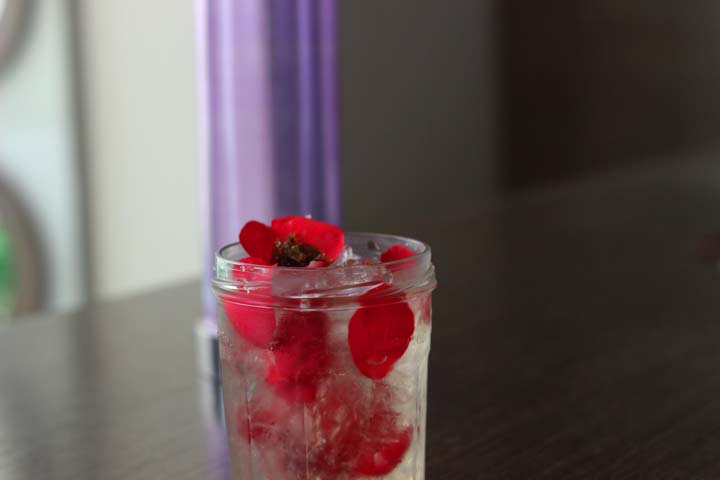 There are some things that are named so apt, that the second you see it, you know what it's called. The Empress was one such drink. Dressed in sophisticated rose petals, this one looked just like royalty. What does royalty taste like, you ask? Well, gin, extra-dry vermouth, whiskey and a gorgeous dose of "Banarasi Gulkand"
Irish Monk

Whether it's climbing the Himalayas or meditating for several months, inner peace comes in many forms. Some of us turn to a very wise monk. This beautifully presented drink has a lot of cocoa and chocolate. The drink is very smooth thanks to the generous amount of cream in the drink. When Bailey's, hot cocoa, dark rum, cream and fresh pretzels of chocolate have a little party, it's called the Irish Monk. How can you not want to join them?
Beat the heat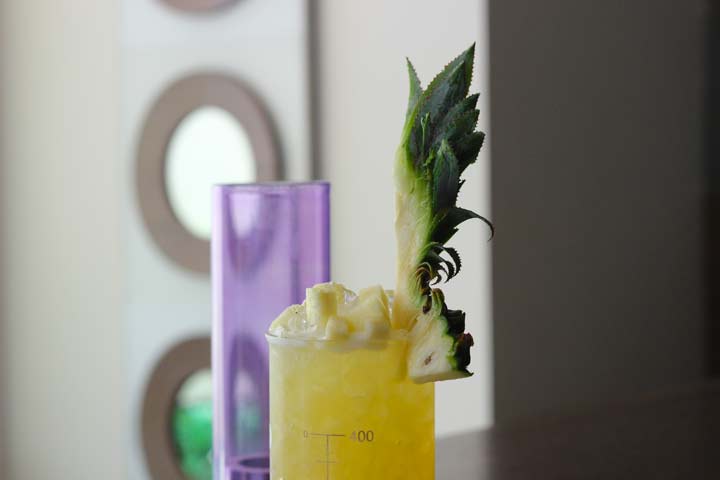 There are no two ways about it. It is straight to the point. The primary purpose of this drink is to literally beat the heat. It is fruity with very rich garnish, has ice blended with white rum, vodka and tequila. Nothing says relax better than this wonderfully light summer drink.
Sometimes, you don't want to sip at it for a while. You want to take them in one shot. Keeping this in mind, The High has some really exciting shooters.
Midnight Hit

This shooter is adorable-looking on the outside and naughty once you taste it! It is lined with Chilli to give it a very mild spiced taste. Chilli Vodka, tequila and a hint of black salt are served in a super adorable little conical flask.
Flat Liner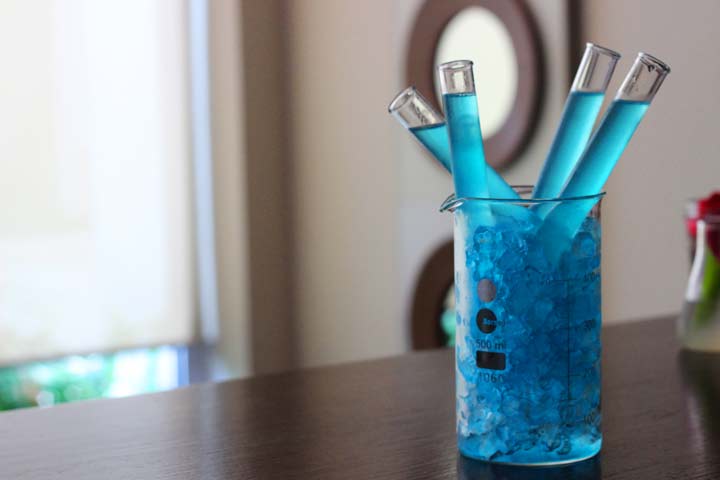 The night is always young when you have great company. So a shot with your friends is a shot worth taking. Take this shooter by 4. It is bright, blue and served in test tubes. Tequila, Sambuca, Tobasco and a drop of grenadine go into this unforgettable shooter.