6 Angry Burgers Rioting at the Bangalore Burger Riot
As soon as we saw the Bangalore Burger Riot event on Facebook, we wasted no time in clicking that little "Going" button. There was no maybe about it. Some of the city's best burgers were going to battling it out and we wanted to be at the frontline of that.
We walked in to be greeted by smiling organizers and the aroma of delicious burgers. Yes, we had reached our tiny little haven. It was burger paradise. The stage set in the centre for Parvaaz to take later on in the day was surrounded by tents in a semi-circle of delight – starting from Fragrance Kitchen's burgers to Thulp's.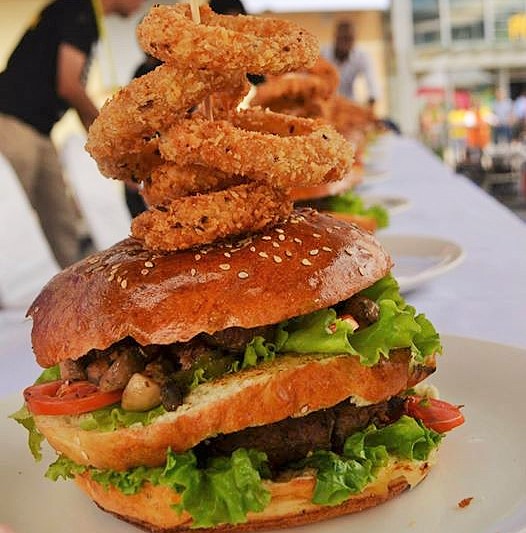 There were 10 participating burger joints and unless we wanted to spontaneously develop cholesterol, we decided to pick out the ones we wanted to have. It was a hard decision but we ended up picking 6. Okay, we weren't too worried about cholesterol.
Big Kahuna – Jalapeno Chicken Slider
A slider is a smaller, cuter version of a Burger and Big Kahuna's jalapeno chicken slider left us wishing for a whopper. The burger was fresh and the jalapeno and chicken meat balanced each other perfectly. The bun wasn't too thick and was soft and delicious.
Our rating: 8/10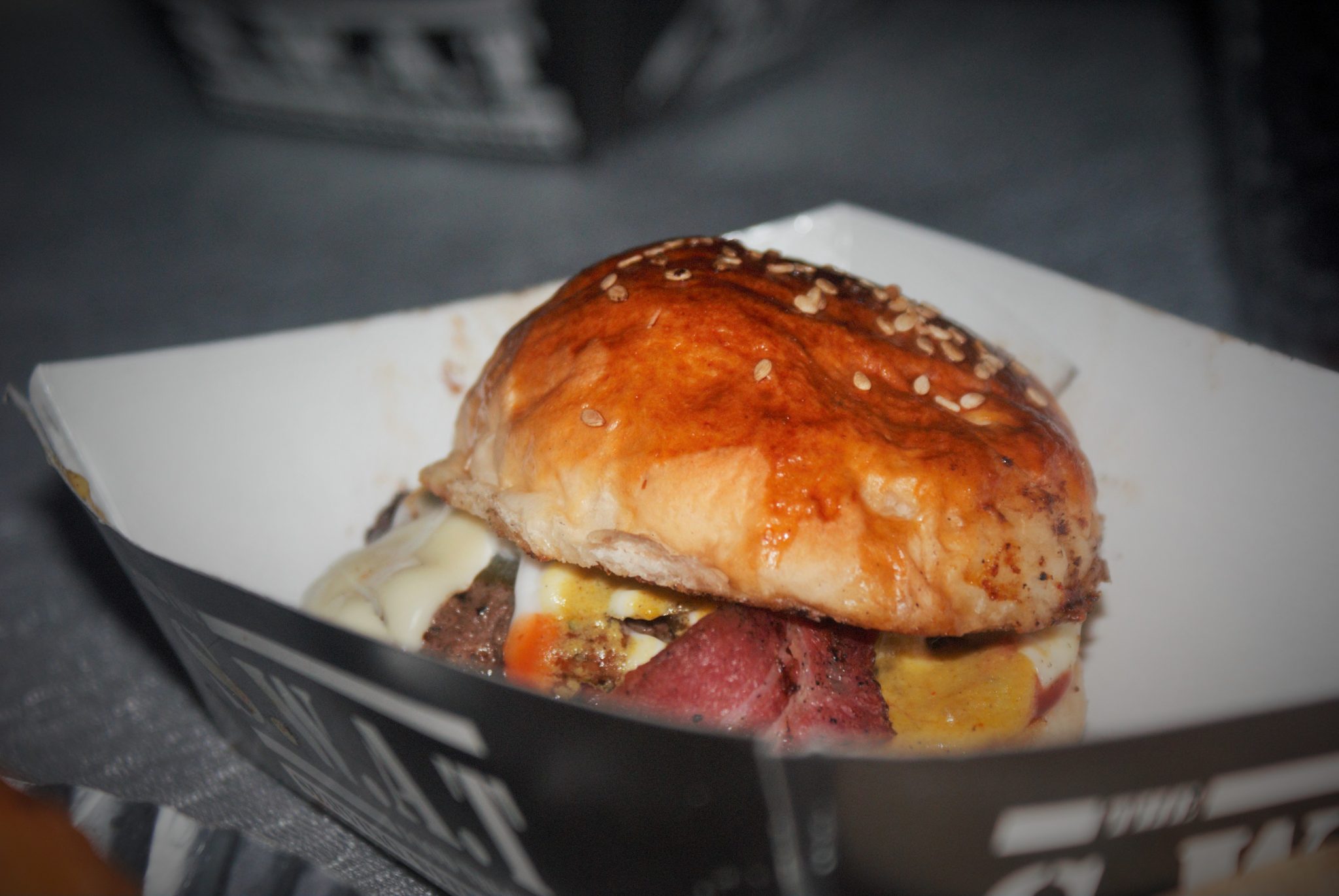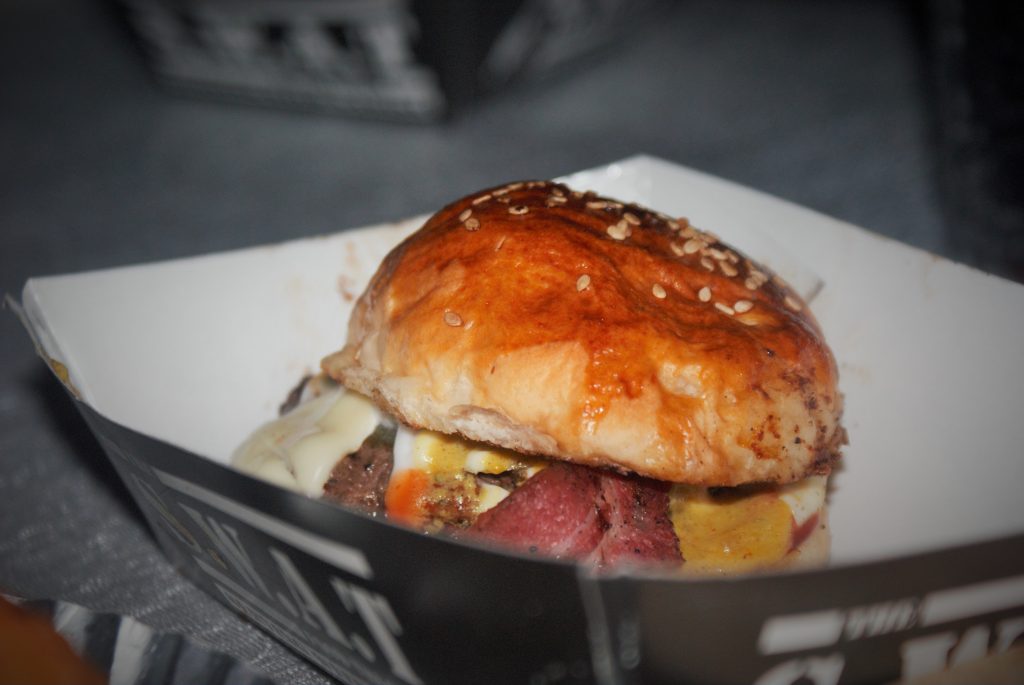 These guys nearly won the "Best Burger in Bangalore" coming a close second to the ominous Toit. One bite and we understood why they stood out. The meat was perfectly cooked deliciously combined with mustard and melted cheese.
Our rating: 7/10
Jethros – Bacon Burger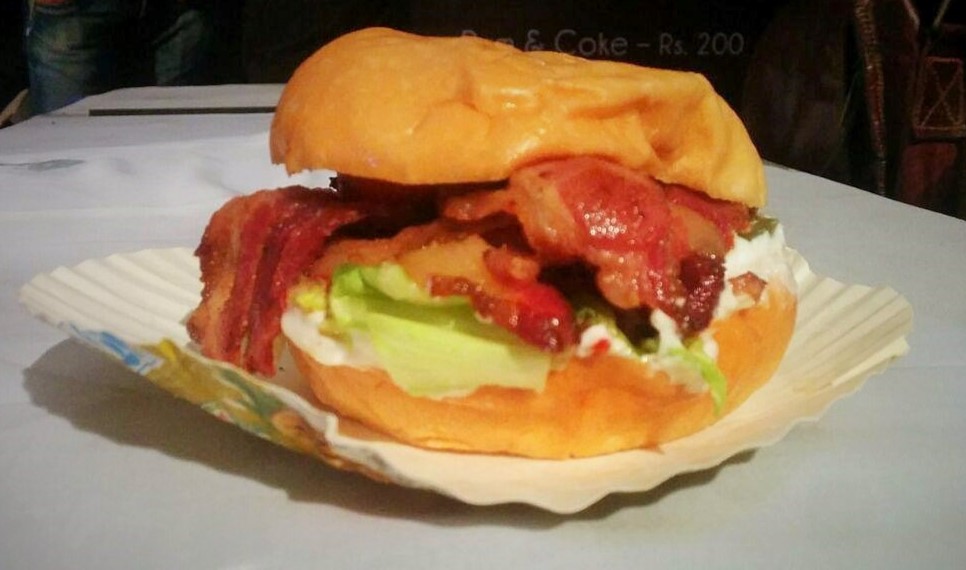 For the bacon lover, one bite of this burger and you will feel like you've died and gone to heaven. With tons of bacon in a bun topped with mayo, could you ask for more?
Our Rating: 8/10
Thulp – Chicken Burger with Bacon and Cheese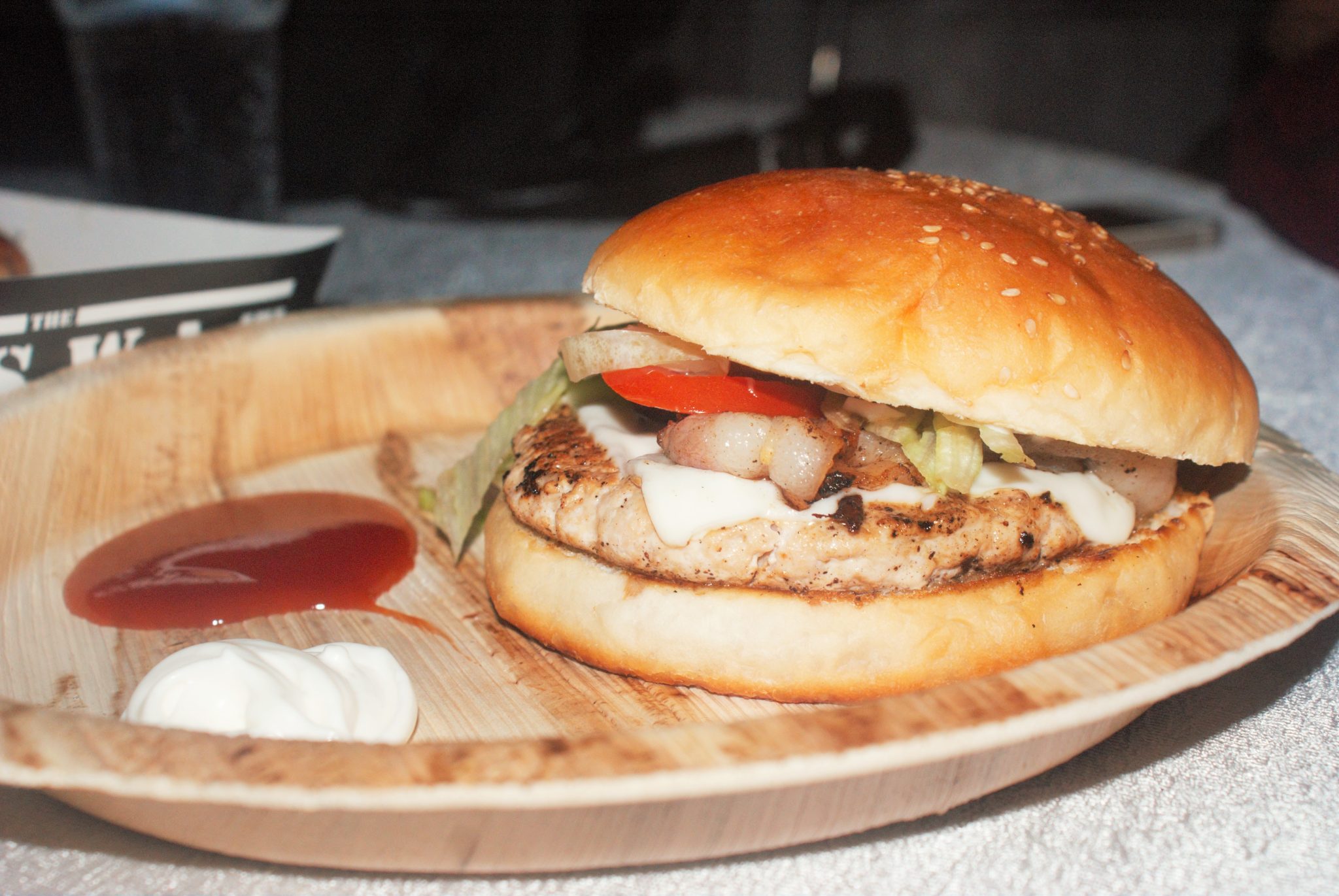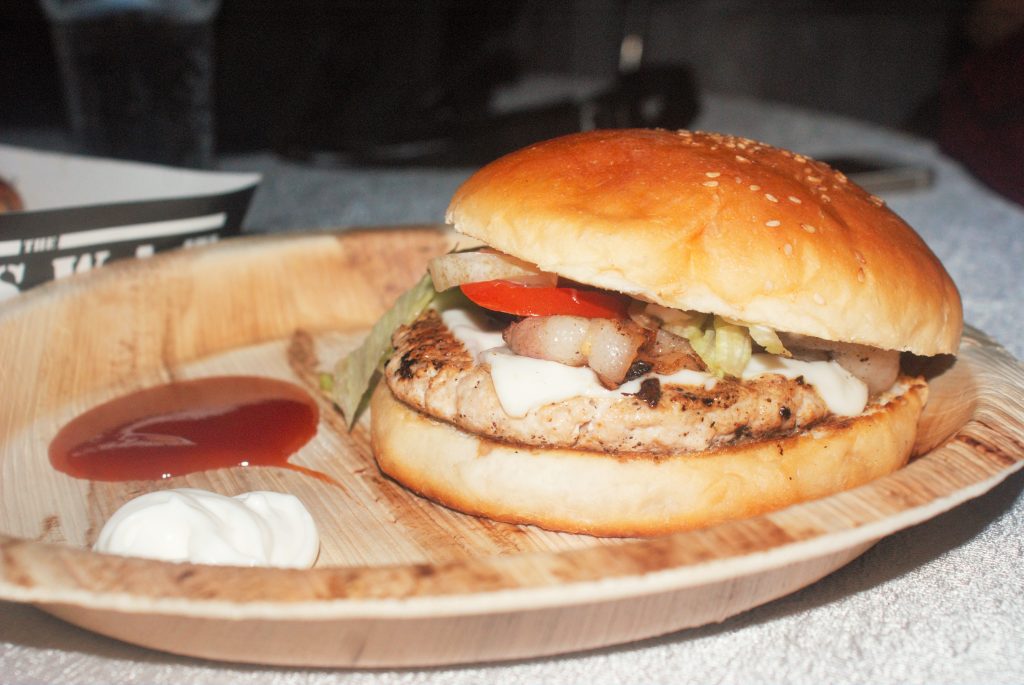 We couldn't get enough of Bacon and ordered the Thulp chicken burger to be added on with Bacon and Cheese. Thulp's burgers never fail to meet the expectations set by their famous reputation and we were pretty blown away. We were a little disappointed they didn't win, but they came third, so yay!
Our Rating: 9/10
I&Monkey – Lamb Burger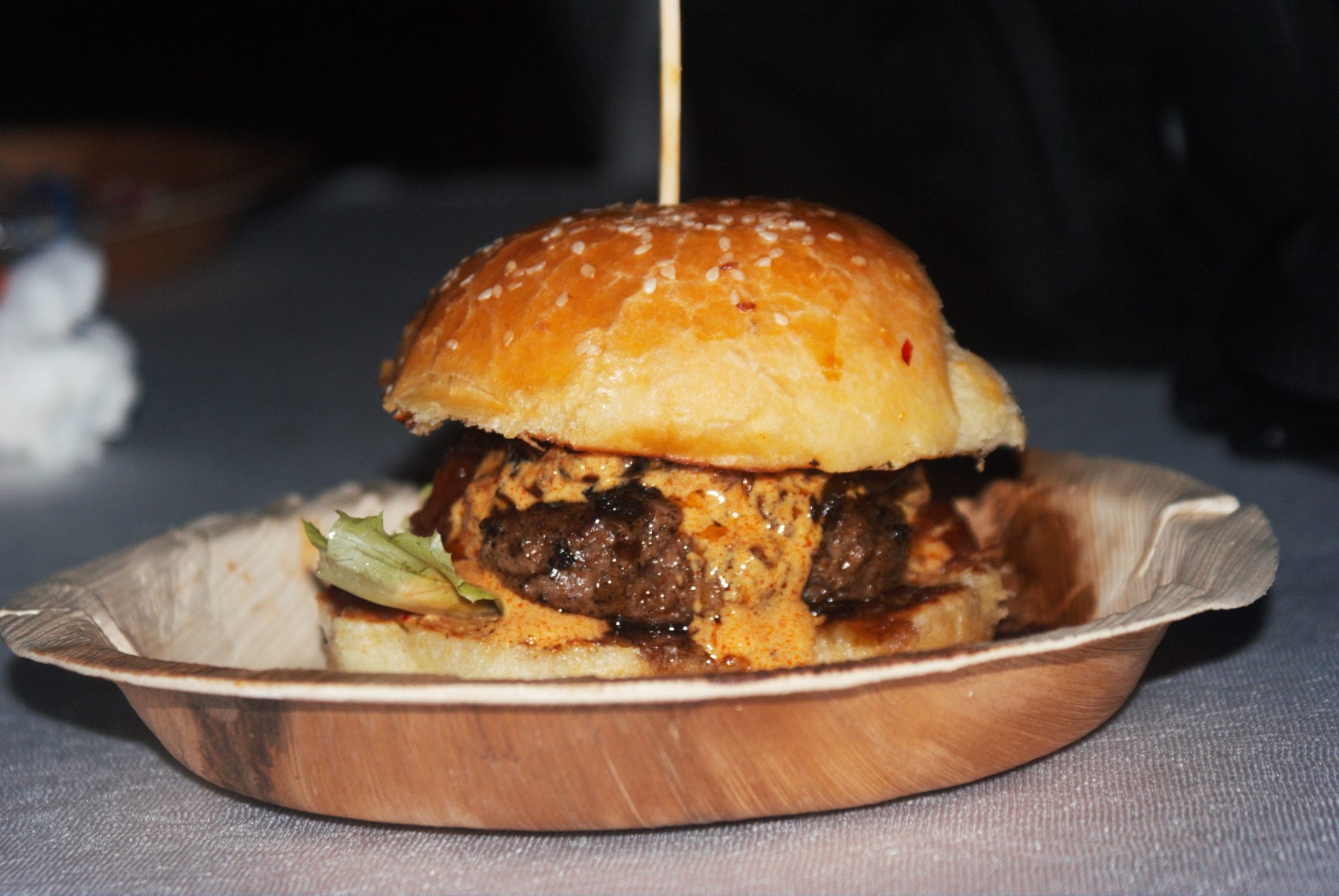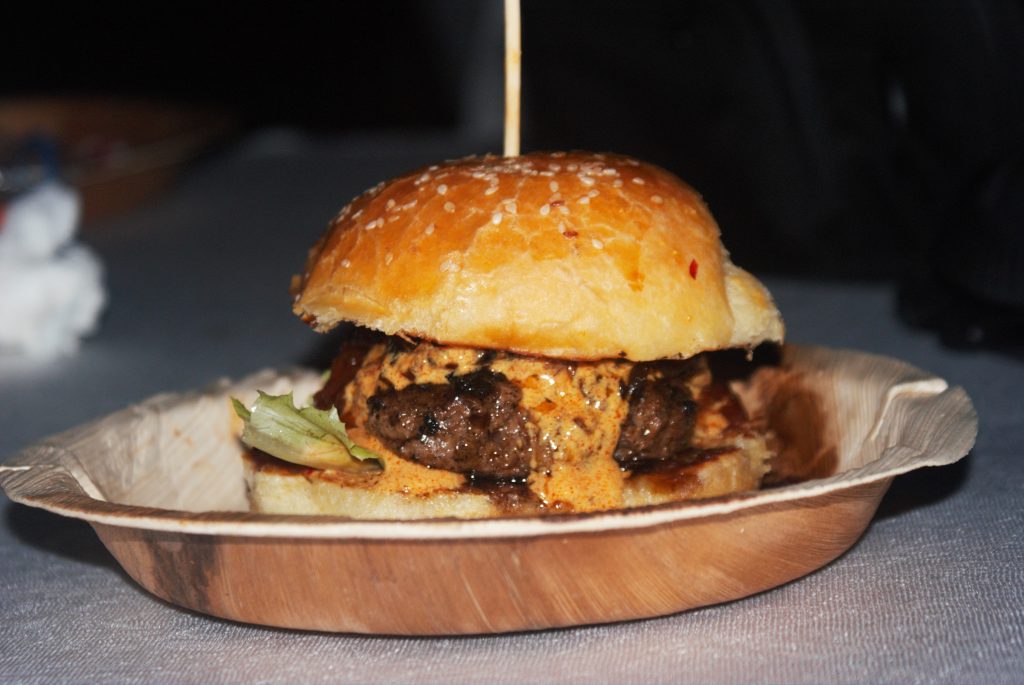 I&Monkey surprised us with their oh-so-yum burger. The meat patty was well made and well-cooked although we would have like their bun to be a tad bit softer but that wasn't a damper to the lovely burger.
Our Rating: 7/10
Fragrant Kitchen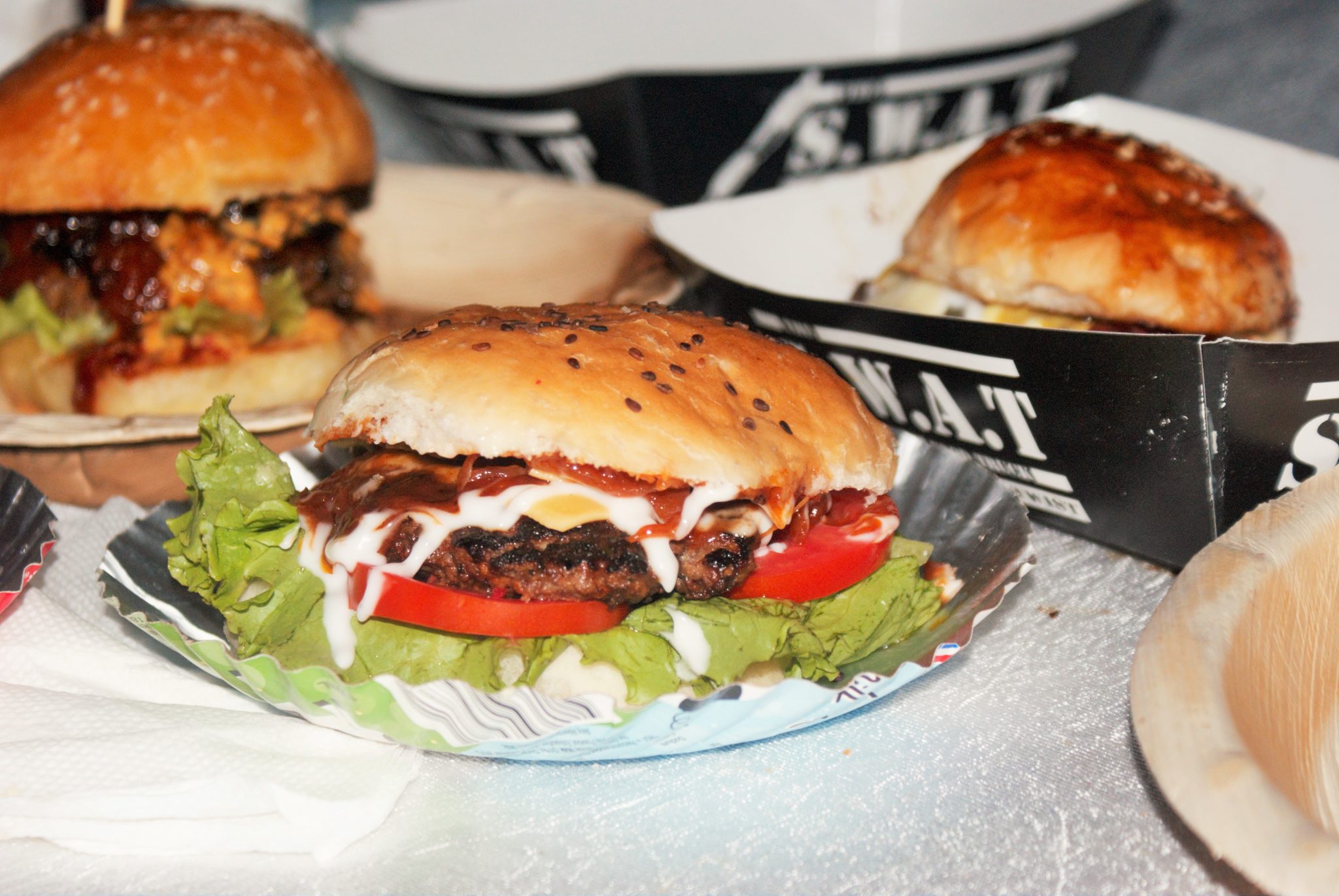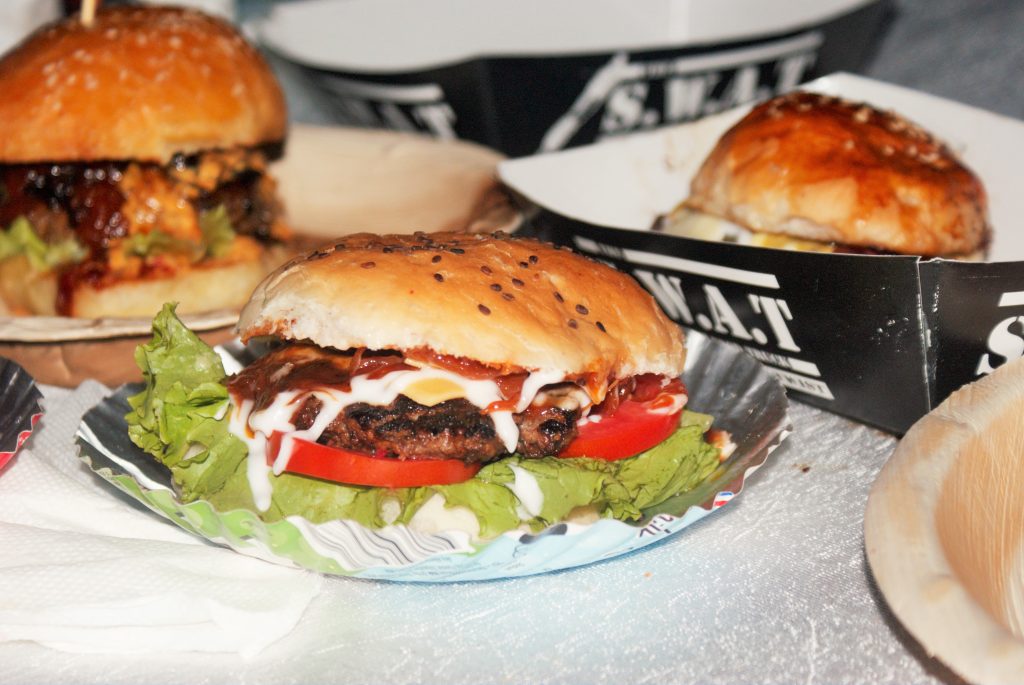 We decided to indulge in gluttony by ordering both the chicken and the lamb burger. We were pleased with both although at this point we were full to our necks and had to loosen up the pants a bit.
Our Rating: 6/10
All in all, a day well spent, gorging on delectable burgers and sharing burger-some love with fellow foodies. The organizers all cutely wore Rioter Tshirts which we would love to own too!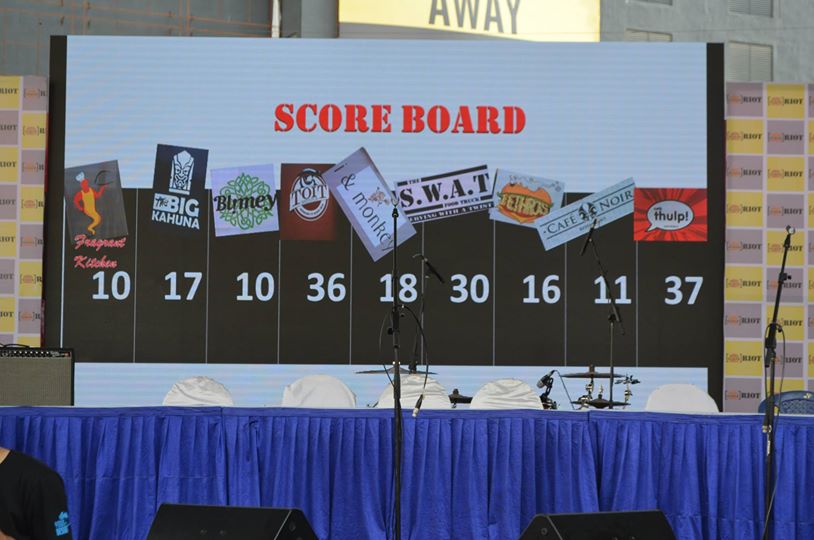 Oh, in the delicious remembering's of our burger evening we forgot to even tell you the winner of the Bangalore Riot. The title of the 'Best Burger in Bangalore' goes to none other than Toit. We wish we had a chance to taste their Cajun Spiced Burger. Oh wait, we do. See you at Toit!