Knorr Has Launched 'Chef's Masalas' Which Will Allow You To Make Restaurant Quality Food At Home
All home chefs have, at one point or the other, been to a restaurant, been completely wowed by the dish and then tried to replicate the same flavours at home. But, inevitably, something is always a little off – no matter how many times you try, you don't end up with that exact, arresting flavour combination. Hindustan Unilever Limited brand Knorr has just launched a new range of 'Chef's Masalas' to ease that frustration a little and help you nail eight restaurant quality dishes.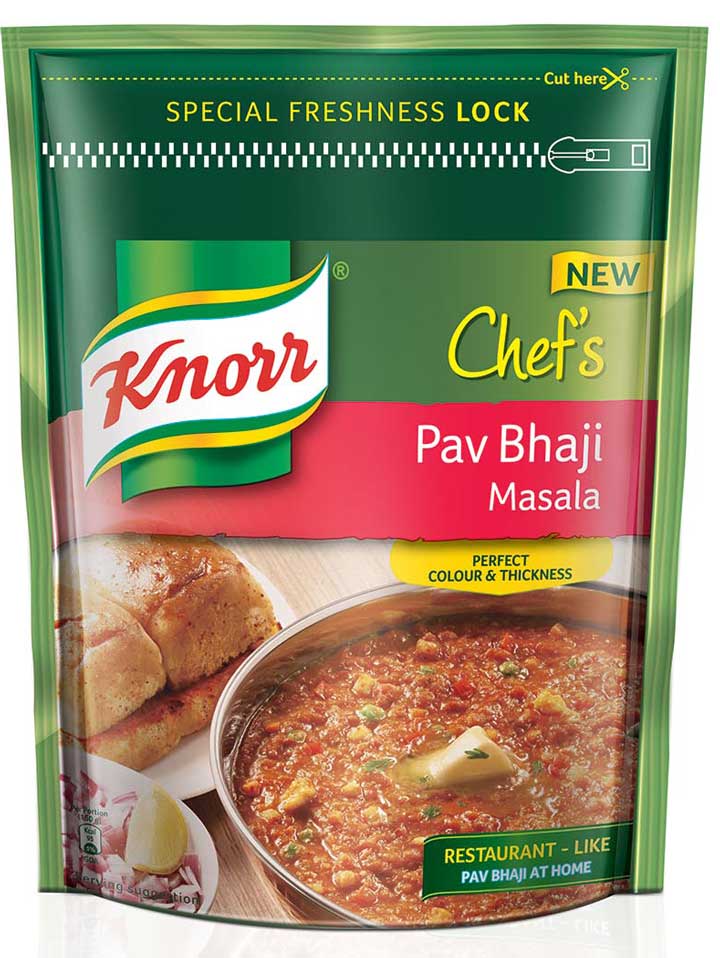 Knorr is a packaged food brand, best known for its de-hydrated soup mixes and readymade condiments.
Knorr India has a team of 286 chefs that work to develop new recipes using a range of ingredients and techniques. In India, one of their aims – according their website is – to "create interesting variations on traditional recipes that have all the taste and nutritional value of a home cooked meal."
The Chef's Masalas
The Knorr range of Chef's Masala puts together a blend of spices packed in unique zip lock technology, for eight traditional Indian dishes. Therefore, while cooking at home an individual can use the Knorr's packaged masalas to flavour Dal Masala, Chana Masala, Royal Vegetable Masala, Sambhar Masala, Pav Bhaji Masala, Meat Masala, Chicken Masala and Biryani Masala.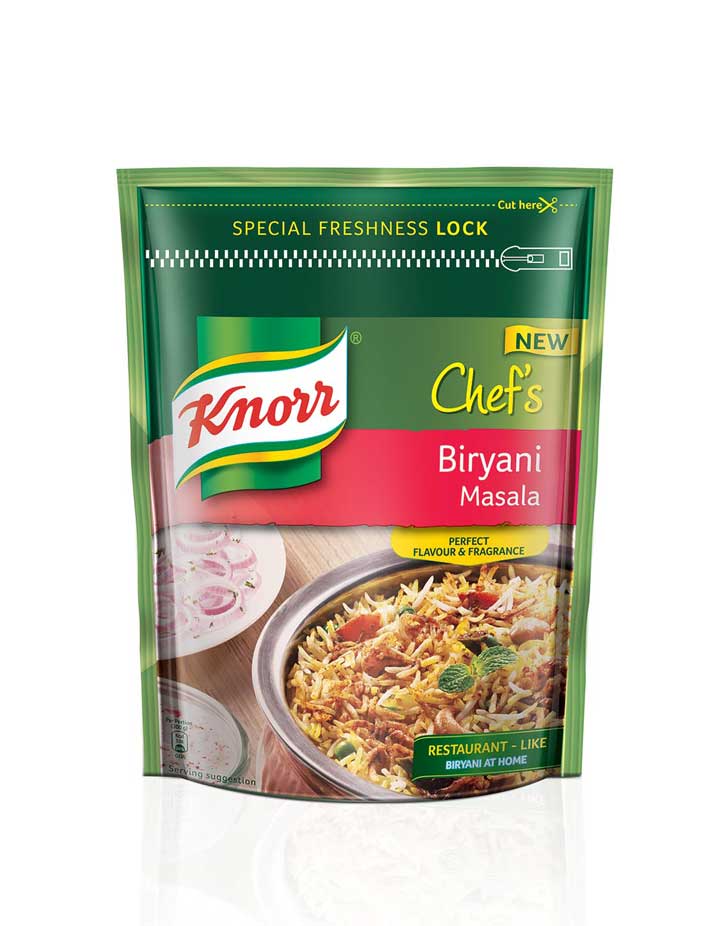 Each masala package also comes with helpful recipe instructions, advising cooks to combine fresh ingredients, such as chicken with a few spices and pastes and the Knorr masala to result in restaurant quality dishes. For instance, here are the instructions for preparing chicken masala, Knorr style: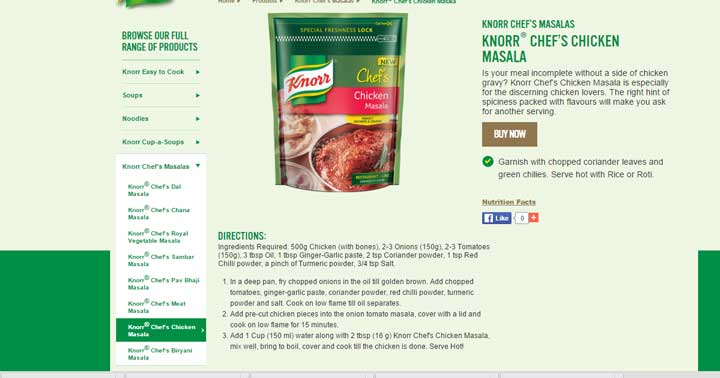 Commenting on the Masalas, MasterChef Pankaj Bhadouria and brand ambassador of Knorr said, "As a mother and a home chef I go to great lengths to keep my family excited about the food I make at home. Knorr's new range of masalas will help you do just that! These masalas give the perfect consistency and flavour, fetching you compliments every time you serve them."
Meanwhile, Mr Abhiroop Chuckarbutty – General Manager Foods, HUL said, "KNORR is Unilever's largest brand and the chefs at Knorr not only understand flavours but spend a lifetime mastering them. Spices are an integral part of Indian cuisine, the chef's from the house of Knorr have used their expertise to create the new range of superior blended spices. The home chefs can now be confident of getting that same restaurant-like flavor at home every single time. The new 'zip lock' packaging helps retain the colour and characteristic flavours of the masalas for the entire usage duration. The unique packaging also helps in convenient storage."
Want to taste and test the masalas or yourself? The products are available in stores as well as on BigBasket and Amazon.