500 Calories Or Less Recipes For Your Dinner And Lunch
Counting calories has been part of everyone's diet plan for ages. The popular notion of burning the same amount of calories that you take in plays a crucial role in losing weight and leading a healthy lifestyle. Although calorie counting is recommended, there are other items on the food label that you have to consider for a balanced diet.
Here are few recipes which you can put together for dinner tonight which gives you the right amount of calories, making it easier for a run on the treadmill.
A delicious roast chicken salad bouncing with flavours from the asian cuisine. This easy to make dish is a healthy choice with high protein content.
Calories: 352
Fat: 19 grams
Protein: 29 grams
Carbs: 14 grams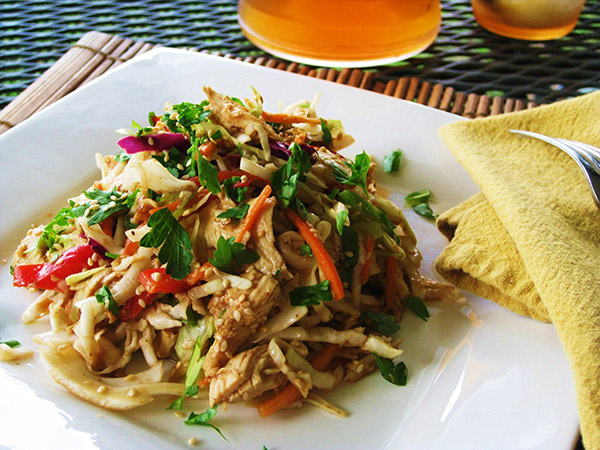 Who said burgers have high calorie count? This delicious mozzarella stuffed turkey burgers are a perfect healthy alternative to those fast food burgers that you gorge down.
Calories: 299
Fat: 15 grams
Protein: 28 grams
Carbs: 14 grams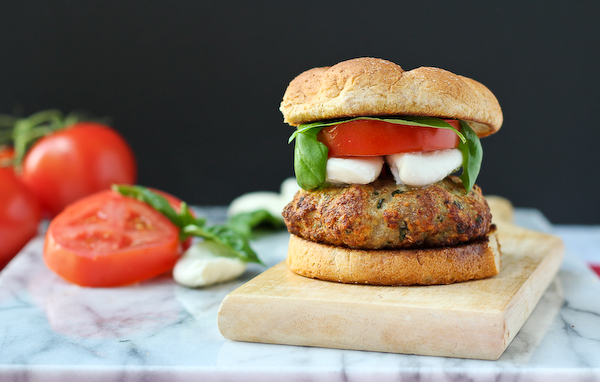 This creamy and delicious soup is perfect for those cold wintery days when you feel like indulging in a vegetarian goodness.
Calories: 416
Fat: 8.4 grams
Protein: 24.2 grams
Carbs: 64.3 grams
Steak for dinner and less that 500 calories? Is this real life? Yes, of course it is. This beautifully marinated and cooked steak can cure your inherent meat cravings.
Calories: 404
Fat: 26 grams
Protein: 38 grams
Carbs: 1.4 grams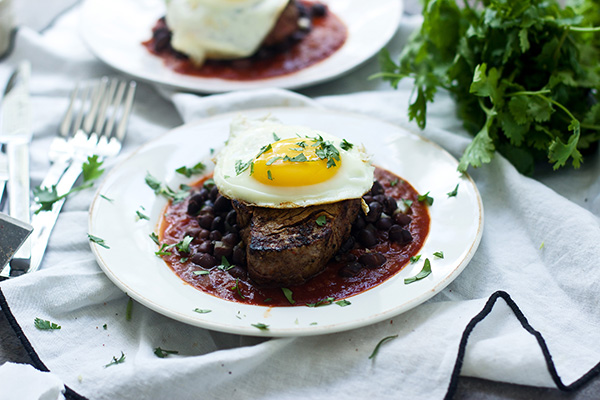 This simple and flavourful fish stew is packed with the goodness of the fish cooked with your recommended daily serving of vegetables. Pair it up with some rice for a wholesome meal which takes care of your daily nutrient intake.
Calories: 346
Fat: 8 grams
Protein: 42 grams
Carbs: 20 grams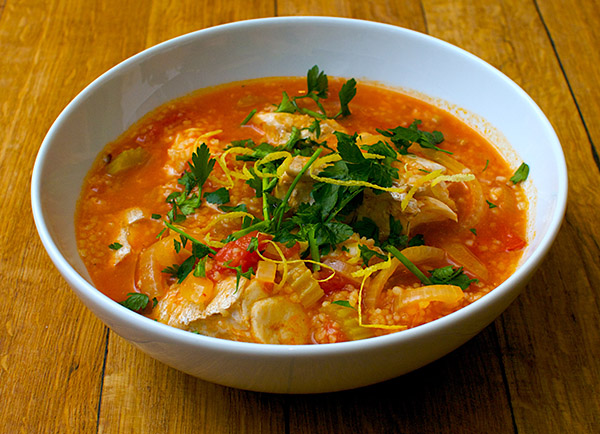 The famous Russian beetroot soup is packed with flavours and has high nutritional value. Pair it up with some nice toasted bread to make it a full meal.
Calories: 172
Fat: 10 grams
Protein: 5 grams
Carbs: 18 grams
From Russia to Spain, this flavourful rice dish is regarded as its national dish. It contains slow cooked rice with chorizo and chicken, packed it in for a meal in a bowl.
Calories: 467
Fat: 12 grams
Protein: 27 grams
Carbs: 58 grams