5 Tips By Top Delhi Chefs To Reduce Food Waste This World Environment Day
5th June is commemorated as World Environment Day, and as the years are passing by, we are all accepting the importance of this day (Mr. Trump are you listening?). In addition to working towards a better planet together, it is also vital that all of us do our bit individually.
Food constitutes a major part of our being, and where there is consumption there is waste. Food waste is an issue of mounting (pun intended) significance, the consequences of which are going to be immense if not kept under check. And since charity begins at home, we start ours in the kitchen with these expert tips to reduce food waste by top chefs in Delhi, because considering that hotels and restaurants generate a substantial amount of food waste, the chefs there will know precisely what to do with their discarded foodstuff. So put on those green aprons and change the way you treat the waste coming out of your kitchen.
Ritu Dalmia – Diva, GK 2
Chef Dalmia, who owns a number of popular restaurant chains like Diva Spiced and Latitude 28 across the Capital, has collaborated with an organization to help her restaurants tread the greener path. She says, "We have tied up with Feed India (NGO), that collects all our leftover food. All our packing material is sustainable. We have been using paper bags, and started separating plastic."
Chef Ajay – Pullman, Aerocity
Pullman's Chef Ajay has quite an interesting way of treating his food waste. He makes compost out of the vegetable peels, eggs shells, and other degradable waste for his vegetable farm. "Any other vegetable which is not fit for consumption is shifted to our organic waste composter and left there for 12 to 15 days where curing takes place. This is how we get our compost daily," he shares.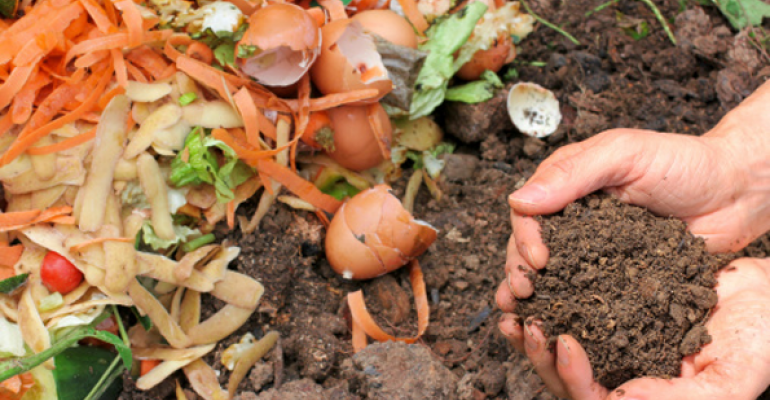 Image: Waste360
Nishant Choubey – The Roseate, NH-8
The Roseate is popular for rolling out an array of global cuisines in its top-notch restaurants. But did you know that all that international gastronomy stems from locally procured food? Chef Choubey reveals that Roseate functions on the concept of sustainability, buying only what's grown in India. In addition to cooking local, Choubey says that the establishment is planning on using a charcoal stove for a day to turn down their fuel consumption.
No plastic as well; we would like to refrain from using plastic. This applies to the cookware and serving ware as well." The chef requests consumers to order only as much as they want. "And in our kitchen, we don't throw anything. Even prawn shells and vegetable peels are used in making things like stock," he adds.
Chef Norbu – Taste of China, Connaught Place
Taste of China too has a unique way of making the best out of their waste. Chef Norbu shares that all the fruits and vegetable peels coming out of the kitchen are turned into handmade soap handed down to the chef by his grandmother. The natural soap is effective and has a mild fragrance due it use of herbs," says the chef.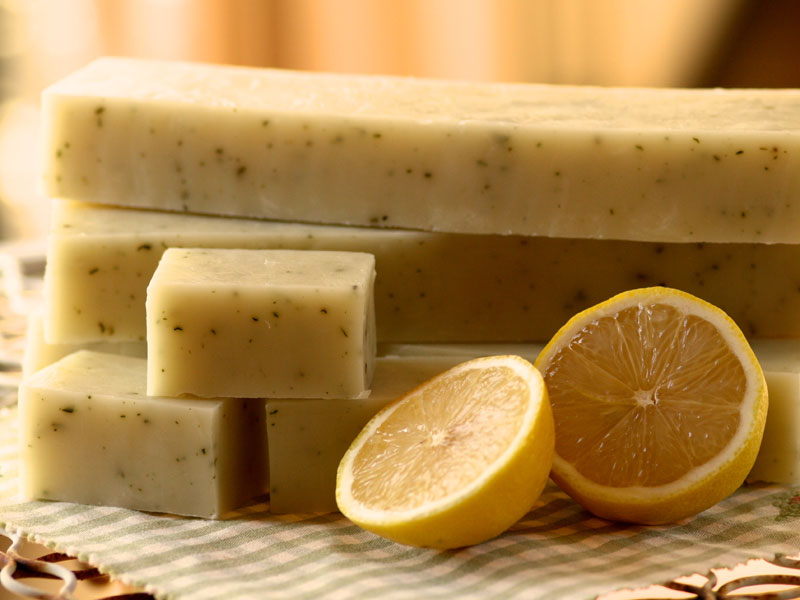 Image: The Wellingham Herb Company
Sabyasachi Gorai – Lavaash, Mehrauli
Chef Gorai reveals that all the waste generated in his kitchen are bio-degradable, while remains such as burnt oil are held in grease traps from preventing any harm to the city's water supply and sewage system. "All my restaurants are fitted with sewage treatment plants. We are also working with less plastic bags. We are also particular about not using wood, and instead use clean fuel", he added.
Gorai explained that in addition to keeping wastage in check, his restaurants also steer clear of using imported ingredients, and instead stick to buying local produce to reduce their carbon footprint.
Source: Hindustan Times
Feature Image: The Ohio State University