5 Tips By Food Experts To Keep You In The Pink Of Health This Summer
The torrid summer months are upon us and while all the sunscreen and SPF can save our outsides from the harmful rays, dust, and heat, we also need to be mindful of what goes on inside our body. Here are five quick health tips by Pooja Makhija, celebrity nutritionist, and Govindrajan, Head, Research and Development, Sugar Free to keep you happy and hydrated over the next few months.
Eat Fresh & Whole
Fresh and whole foods like fruits, green vegetable, and salads are the way to go in summers. These foods are rich in nutrients and also effectively keep away dehydration, which in turn can cause electrolyte loss, nausea, weariness, diarrhea, and even constipation. Mango-lovers, here are a few more reasons why you shouldn't ditch your favorite summer fruit for the world!
Drink The Right Liquid
Speaking of dehydration, drinking plenty of liquids is also a good idea. However, not all liquids are friendly. For instance, drinks that you should be stocking up on include coconut water, chhaas, kokum water, and even fruit slushes (just puree your choice of fruit and freeze it). Also, it is wise to drink enough water through the day, about 10-12 glasses. And if you're not for gulping plain H2O, infuse it with fruits and herbs of your liking! What you should try and stay away from is alcohol. Tempting as that pitcher of margarita and long island iced tea may look, it will heat up your system and eventually lead to dehydration.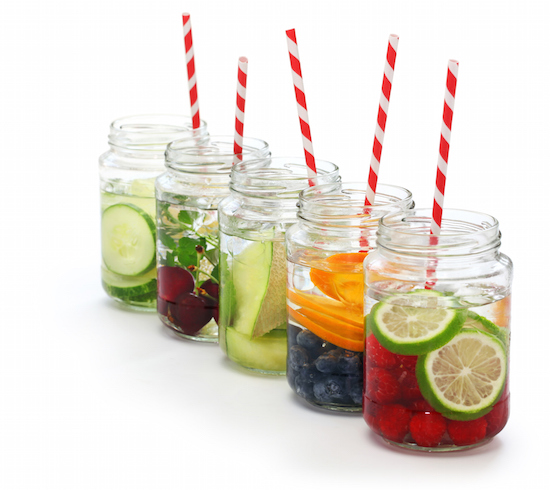 Cold Soups
Another exciting and uber healthy food to focus on this seas is cold soup. It is just are wholesome and nourishing as its hot counterpart, sans the heat. So, put on your chef white and start whipping up some gazpachos, cold cucumber soups, and tomato soups. You could even add some colour to your meal with fresh salads.
Check Your Proteins
If you're on a diet or regularly hit the gym and monitor your micronutrients, then this tip is for you. Eating too much protein can cause uneasiness and even nausea. So, you may want to keep in check your intake, which should ideally be one gram per kilo of the appropriate body weight as per your height (no matter what you currently weigh, if your ideal body weight is supposed to be 57-58 kilos, your protein intake should not exceed 57-58 grams per day).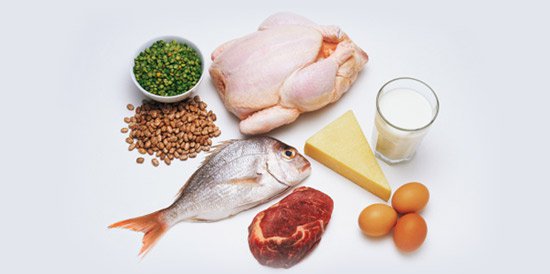 Image Source
Fried & Sautéed Food
One is good and one is bad. Sauteed greens will help you go a long way this summer as such foods are not only light and cholesterol-friendly but also have cancer-fighting abilities, anti-aging benefits, powerful vitamins and tons of energy. Fried or oily food, on the other hand, can pose a number of problems. For instance, if your body is not hydrated enough to breakdown by-products of heavier, oilier foods and pass it through the kidney, the body takes it out through the skin, in turn making you sweat more and even dehydrating you further.