5 Things To Keep In Mind Before Serving Whiskey
We recently celebrated World Whiskey Day on 19th May, and to keep its spirit alive (pun intended), we figured we'd step up our whiskey game a little. But how? There is a fine (but very significant) line between having whiskey and enjoying it. And in order to diminish this line, one must hone certain whiskey-serving nuances such as glassware, serving techniques, and more. So, we turned to our go-to wine and spirit educator Ajit Balgi, who is also the Founder & Beverage Consultant at The Happy High, to help us brush up our whiskey knowledge. Here are five things one should keep in mind before bringing out the poison at your next party.
Temperature
Did you know that there exists a correct temperature for serving whiskey neat (or straight)? It's 15˚C – 18˚C or the European room temperature. The best way to achieve this is by chilling the spirit for a while before serving. Meanwhile, for people who prefer whiskey with mixers like water, soda, various other beverages, there is no need to cool your alcohol (provided your mixers are cold enough).
Ice
Though optional, adding ice cubes to your drink could dramatically change the way it tastes and feels. For instance, whiskey on the rocks means pouring the alcohol on a heap of ice because the ice is not a mere decoration or even a diluting agent, it is meant to chill the whiskey as you sip it. That said, whiskey on the rocks is not preferred by most people as firstly its chills the whiskey too much such that it masks most of the flavor. Ice is recommended if your whiskey is warm, just to get it to the right temperature. In ,this case bigger ice spheres or ice blocks are recommended as they do not dilute your whiskey quickly. Quick tip, if you're not for putting a glacier in your glass, you could opt for a silicone ice mould like this or reusable ice cubes like these.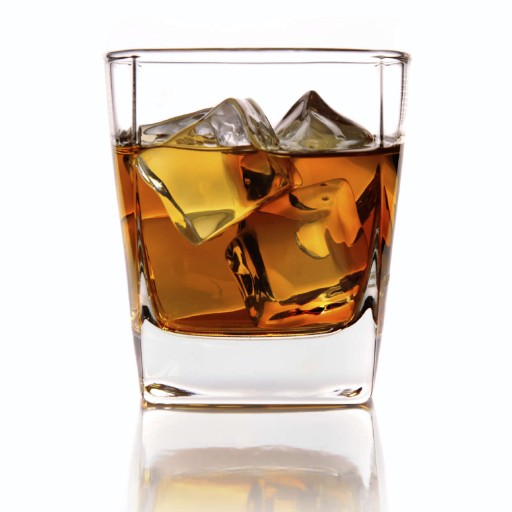 Image Source
Water
Believe it or not, to get the most out of the golden spirit, there are certain things you should look for in the kind of H2O you pour into your glass. Balgi suggests that whiskey-drinkers should go for packaged drinking water and not packaged mineral water to mix in their drink. "Mineral water is harder and has its own taste. The added minerals in it can take away from the flavor of your whiskey", he says, adding that Aquafina or any RO filtered water is the ideal choice.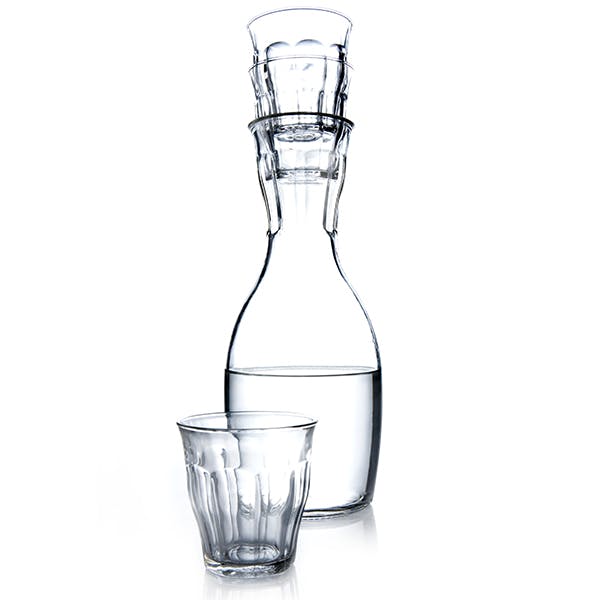 Image Source
Glassware
Two types of basics glasses you should know – whiskey (or scotch) glasses and old-fashioned whiskey glasses. While we all have old-fashioned crystal whiskey glasses with indents and grooves in them for a better grip, try having a drink in a proper whiskey glass and you'll never look back again. What's a proper whiskey glass? It's a wide glass with a thick stem, not unlike wine glasses or tulip glasses only thicker, smaller, and more "like an extension of the glass", explains Balgi. Much like the wine glass stem, this stem too helps retain the temperature of the drink by keeping it away from your body temperature. Speaking of wine glasses, did you know that you could also have whiskey in white wine glasses due to their similarity in glass shape?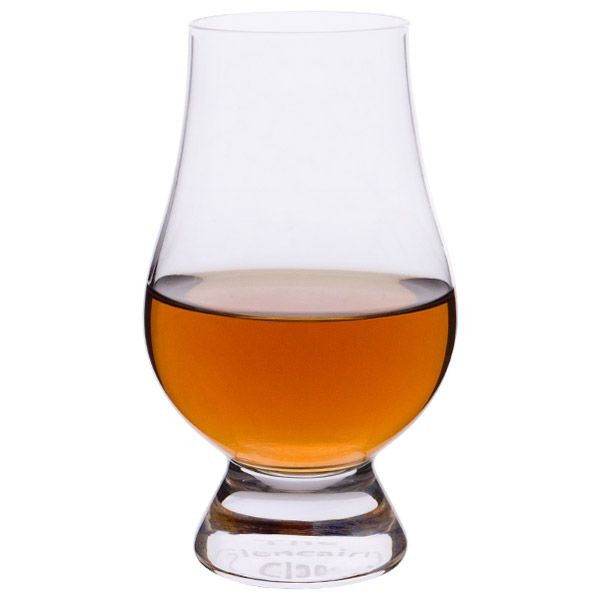 Image Source
Mixers
Unlike most drinks, while whiskey does not require any fancy tools or equipment such as decanters, stirrers, and even glassware is highly flexible. But the one thing you must be well stocked on before serving up whiskey is mixers. Not just quantity but variety as well. Some of the most common whiskey-mixers include water, club soda, cola, and ginger ale. Although not recommended, mixers are required to ensure that your guests have a choice as many won't like to have their whiskey neat or just with ice.
Balgi recently also fine-tuned our knowledge of enjoying, serving, and storing wine. If you're a wine lover, you need to know these five things!
About The Happy High
The Happy High stems from the need for quality wine and spirit education and even consultation regarding the same. The company, with Balgi at its helm, helps hotels and bars chalk out their wine and cocktail list. The Happy High also helps conceptualize and execute wine programs for hotels and curate whiskey tastings, wine degustation, and cocktail demos among many other activities for corporates. Additionally, Balgi and his team represent country boards and assist foreign wine and spirit companies looking to enter India while broadcasting information and news from the world of wines, spirits, and other alcoholic beverages through their online platform.