5 South Indian restaurants in Mumbai that will have you drooling
The Tamil, Telugu, Malayalam and Kannada languages all sound the same to those who are not of South Indian origins or at the very least have never been exposed to the language. Some even go as far as to say South India feels like a different country because, you know, it's South India. And as crazy as it sounds, it's our heritage and something we South Indians are downright proud of. We have our own quirks and tastes on everything that make us special. But when it comes to Idli Sambar or a Masala Dosa or some spicy Rassam and curd rice or Aviyal, nobody says no! Here are Mumbai's five most popular South Indian restaurants. Whether you're from North, South, East or West India the South Indian food here will have you singing a different tune any day
1. Cafe Madras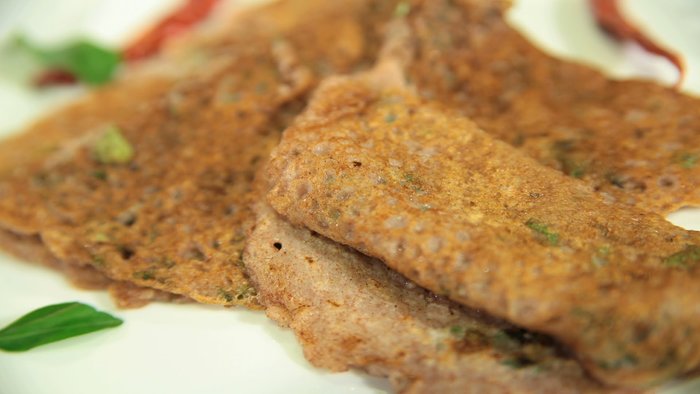 Where – King's Circle, Matunga East
What – Ragi Dosa, Mysore Pak
You will have to wait for a while before you get to sit because the place is forever crowded. Whatever you order plain or masala let it be a Raagi Dosa and if you're feeling adventurous end your meal with a mysore pak that simply oozes of sugary delight!
2. Ramanayak Udipi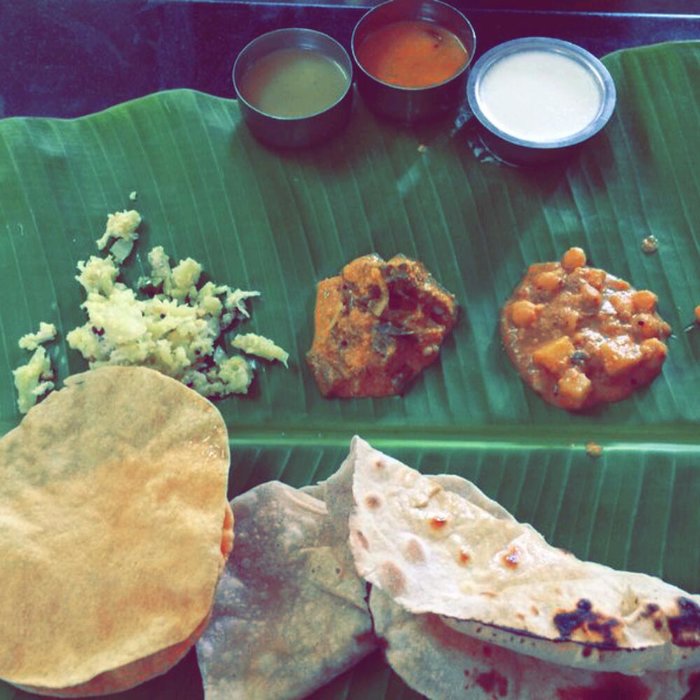 Where – Nr. Matunga Rly Station, Matunga East
What – The banana leaf meal
A nice South Indian meal doesn't come in a plate. It comes on a banana leaf! Don't worry about the dosa and the idli, the full meal is what you must have. It's the typical South Indian feel and it leaves your tummy happier than ever.
3. Hotel Ramashray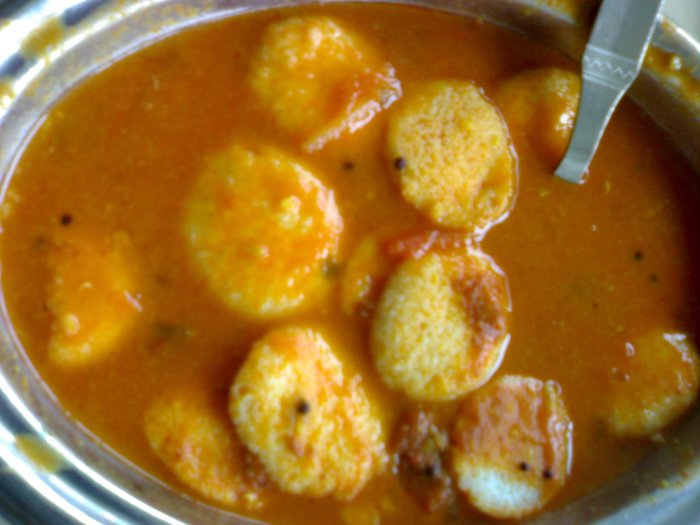 Where – Matunga East
What – Breakfast Menu
Another crowded place, be patient because their service is pretty fast so you won't be waiting too long. Start your day here with their breakfast menu items. The Mysore dosa whether plain or masala, your choice really, is not something you should miss out on. If you're not a dosa fan try the Upma Podi or the Rassam Idli. Whatever you choose to have, rest assured that you'll be planning another visit soon.
4. Dakshinayan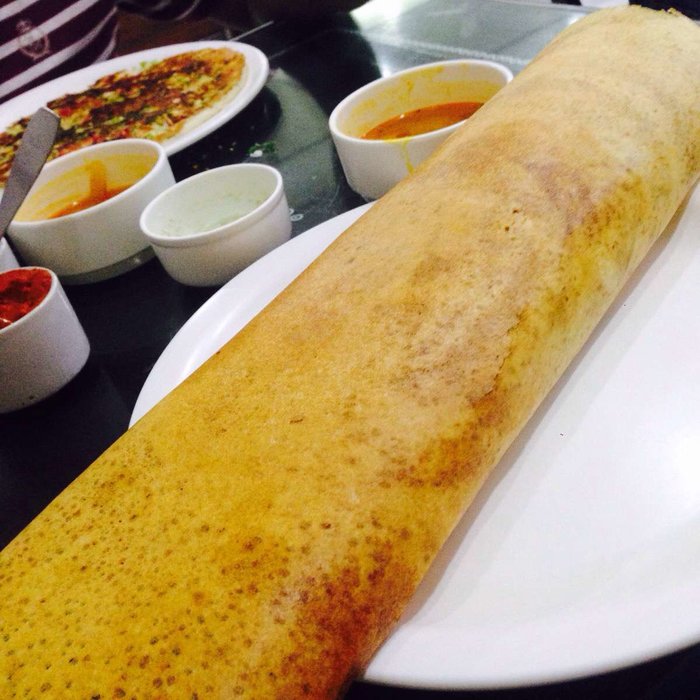 Where – Nr. Hare Krishna Temple, Juhu
What – Dosa
If you're crazy about dosa like me this is where you get your fix of delicious, traditional dosa. Try the rawa or the raagi dosa. I prefer it plain, maybe you prefer the masala dosa? Either way you can't go amiss with their yummy, crisp dosa.
5. Narayan's Dosa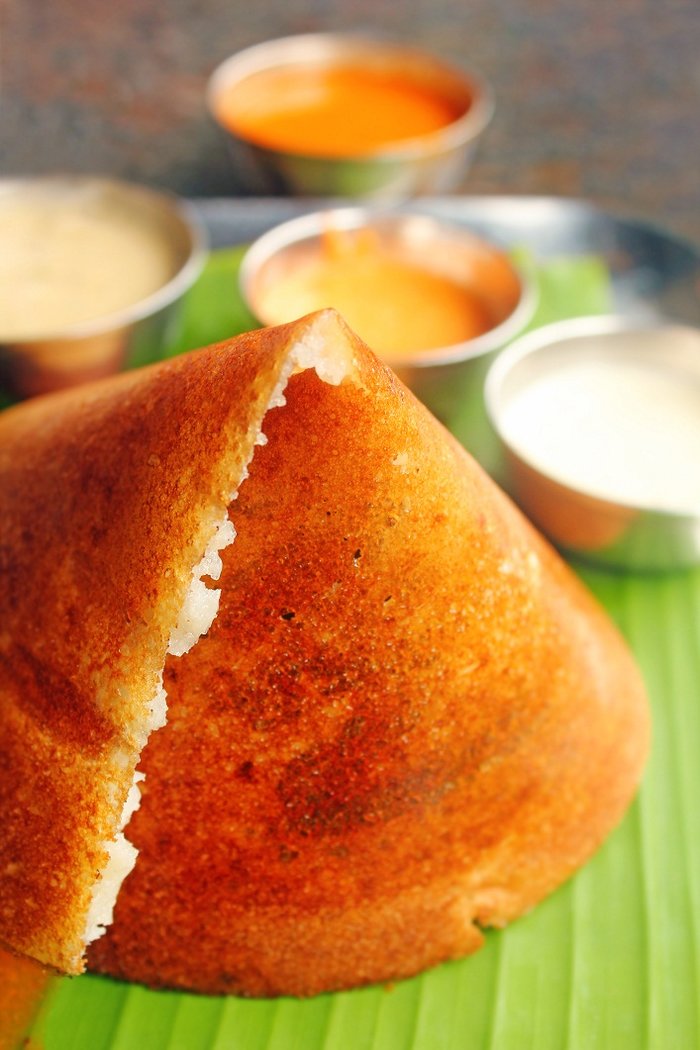 Where – Grant Road, Mumbai
What – Mysore dosa
The place is small but really doesn't matter when the food is great, right? The Mysore dosa is popular but it is overshadowed by the spicy chutney that accompanies it. So order a dosa just to taste that chutney that is more popular than the dosa.