5 Outrageous Cocktails from Around the World
Cocktails are pure genius. The ability to get buzzed without having to suffer through bitter alcohol is a blessing for drinkers all around the world.
They are often a person's first impression of a bar or restaurant and a special cocktail is often the place's highlight. So, having a good cocktail is a great way to stay ahead of the competition. Some mixologists have taken this concept to the extreme and their twisted (and brilliant) minds have given rise to some truly outrageous creations.
From the most expensive to drinks that are just plain bizarre, here are five of the most insane cocktails this crazy beautiful world has to offer.
Alcoholic Air
Love's in the air;
No, it's just alcohol.
Oh.
Wait, what?!?!?!?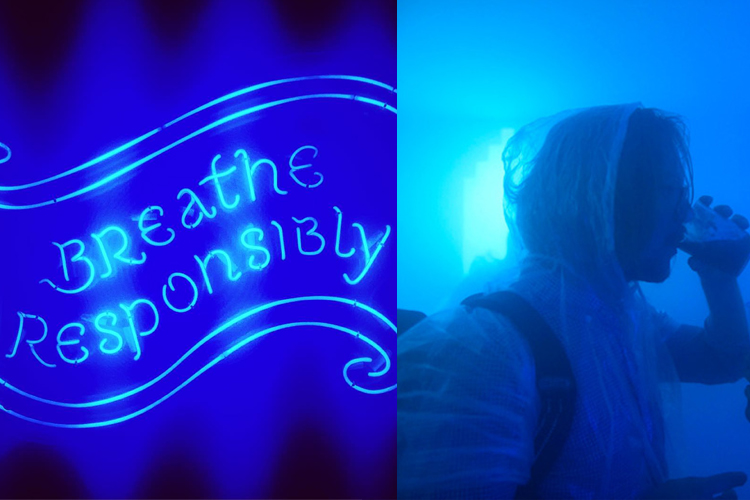 At Alcoholic Architecture, a London bar, customers have been flocking to 'take in the air'. Combining mixology with meteorology, the Alcoholic Cloud, has been giving patrons a buzz since July 2015.
With humidity and alcohol levels being carefully maintained and a slew of other drinks to compliment the air 'flavours', this drink has become a massive success. The experience will set you back between £10 and £12.50 depending on which day you decide to visit.
Bubble Bath Martini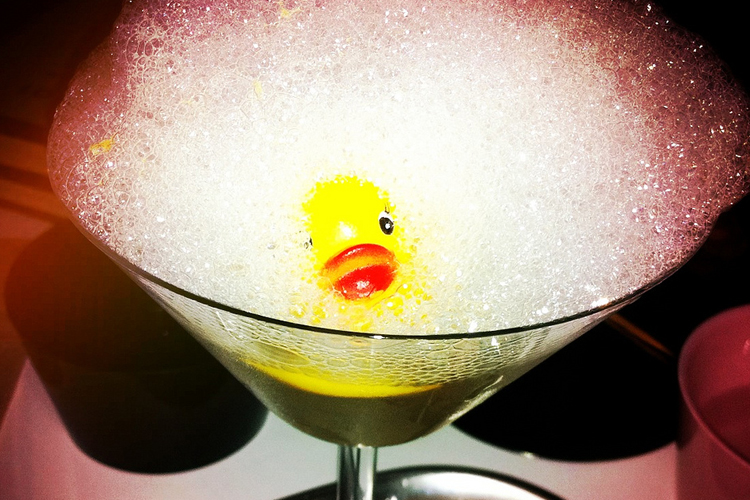 Lounge Bohemia, a popular London hotspot has come under the international radar for its innovative and often over-the-top libations. With it's cool, hipster vibe, it's no surprise that they came up with the Bubble Bath Martini.
Made with a lychee, poppy seed and lavender-flavoured liquid; the 'bubbles' are made from rose flavoured air. Designed to simulate the relaxing feeling after a soak in the tub, the drink surely hits all the right spots. Priced at £14, this is a must try for every cocktail enthusiast but make sure you make reservations beforehand.
The Crapper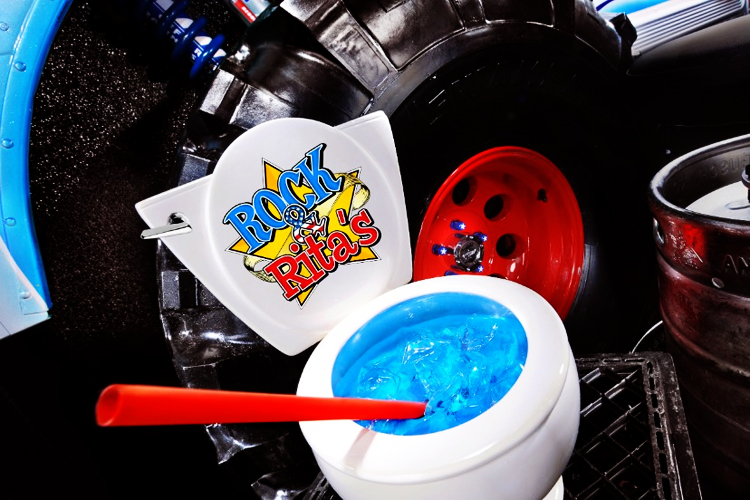 Mankind, inventors of the space shuttle, nuclear weapons and…the Crapper cocktail!
That's right, leave to Las Vegas to come up with the craziest cocktail. Rock and Rita's – a circus themed hotel & casino (which is now closed) – were responsible for this drink, and came up with an innovative way to serve their chocolate based Piña Colada.
Served in a toilet bowl and garnished with a Snickers bar for added effect, this drink is hands-down one of the weirdest drinks in the world!
Martini-'on the Rocks'
There's bling and then there's Hollywood bling! The $10,000 ultra-opulent drink is a diamond infused (whoa!) martini garnished with diamonds (double whoa!).
Available at the exclusive Hollywood lounge bar – The Vaucluse Lounge, this truly is luxury at its finest. It even has millionaire rappers Big Sean and 2Chain's vouching for it.
But even a ten thousand dollar drink endorsed by some of the biggest names in hip-hop isn't the costliest cocktail on our list. That dubious honour goes to….
MOST EXPENSIVE COCKTAIL!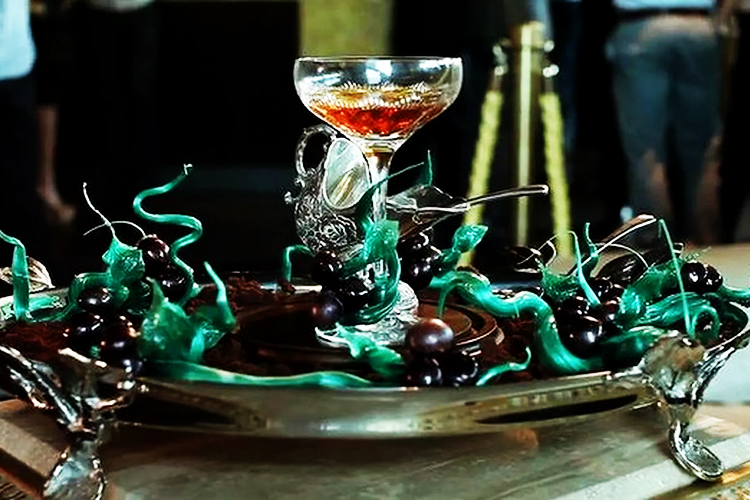 The most expensive cocktail was sold for £8,583 ($12,970) and was made at Club 23 Melbourne, Australia, on 7 February 2013.
The cocktail made by Joel Heffernan, called 'the Winston', contains 60ml of Croizet's 1858 'Cuvee Leonie' cognac. This cognac is also the Guinness World Records title holder of the most expensive cognac sold at auction.