5 Mind-blowing Health & Cooking Tips From Kate Middleton's Kitchen
The Duchess of Cambridge is perfection, charm, and elegance personified. The woman is effortlessly beautiful and is rightly touted as a style icon. Kate Middleton, who is currently expecting her third child with Prince William, always manages to bring in tow her natural glow, whether it is on a Royal Tour, a social gathering, or even when she's stepping out of a hospital. So, what goes into making the Duchess oh-so-stunning? It's not an elaborate diet or even unreal hours at the gym, but these four practices that keep Middleton shining.
Home-cooked All The Way
Kate Middleton was not always used to having a fleet of kitchen staff fulfilling all her dietary needs, so it shouldn't come as a surprise that the lady cooks for herself and her family a lot. Needless to say, William and her kids, George and Charlotte, and even the Queen are huge fans of all the family recipes that come out of Kate's kitchen.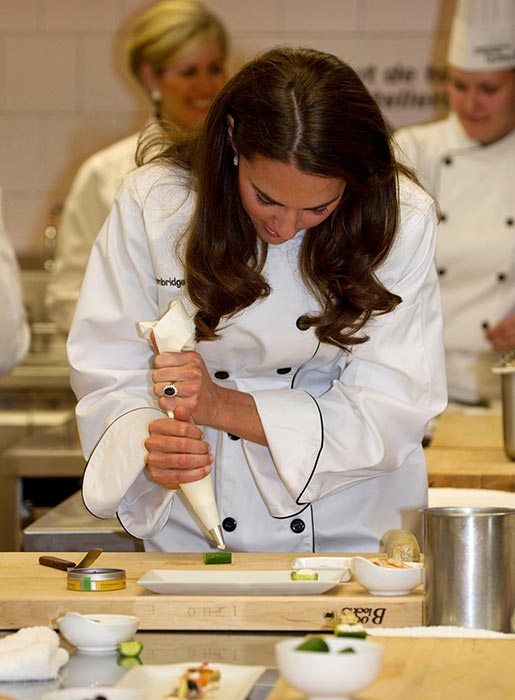 Image Source
The Pregnancy Diet
Middleton, who is pregnant with her third child, has a tendency to suffer from extreme morning sickness, or hyperemesis gravidarum. So, in order to keep the symptoms at bay, she turns to a special diet that includes a lot of plant-based dishes, avocados, berries, and oatmeal, maintaining a safe distance from any and every food that could cause nausea.
Raw Foods
While Middleton is well armed with a number of delicious family recipes, she makes sure to incorporate a lot of raw foods in her diet. It is a fact that raw food, especially if it is fermented, is good for the gut and Kate clearly subscribes to this school of thought. She relishes everything from gazpacho (a Spanish cold, raw soup) and ceviche (raw fish marinated in citrus) to goji berries and watermelon salad.
Chicken & Curries
According to one of her statements during Kate and William's trip to Canada, the former revealed that she loves curries and even makes the exotic dish at home sometimes. Another one of Middleton's all-time favorites is a classic roasted chicken, which even her husband enjoys.
The Dukan Diet
Though Middleton has never vouched for fad diets or even followed one herself, the Duchess did turn to a special diet before her wedding in 2011. She followed the Dukan diet, which focuses on indulging in high-protein foods, and shunning carbohydrates. Created by French nutritionist, Pierre Dukan, the diet helped Kate drop two dress sizes for the gorgeous Alexander McQueen gown that she wore on April 29, 2011. Will Meghan Markle too follow this diet? We don't know. But she definitely has a health regime of her own going on!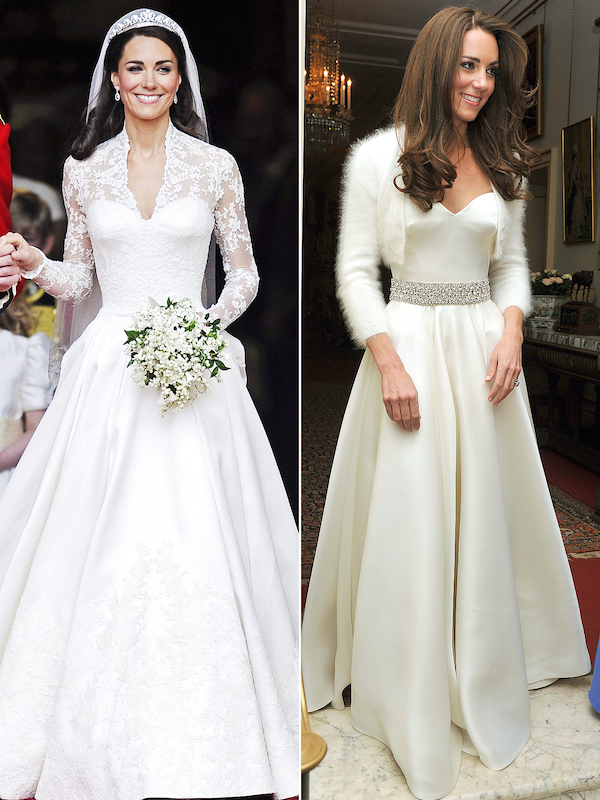 Image Source
So, no crazy diets and no grueling workouts, but just a list of simple and totally do-able food habits is what keeps Kate Middleton looking like a dream.