5 Great Ideas for Christmas Dinner
It's that time of the year again that most people look up to with much anticipation. Christmas is a time to get together as a family and revisit fun family traditions, if any.
It is a great time for kids to decorate Christmas trees, have fun with Santa, and receive ad exchange gifts. Also, there are numerous snow fun activities and games for families during Christmas. However, this Christmas comes with a few changes caused by the novel coronavirus.
For parents, Christmas is a time when you have to prepare your family with a sumptuous meal. Whether it is a traditional family dinner or introducing an exotic recipe, it requires ample planning time. Below are Christmas dinner ideas you can consider.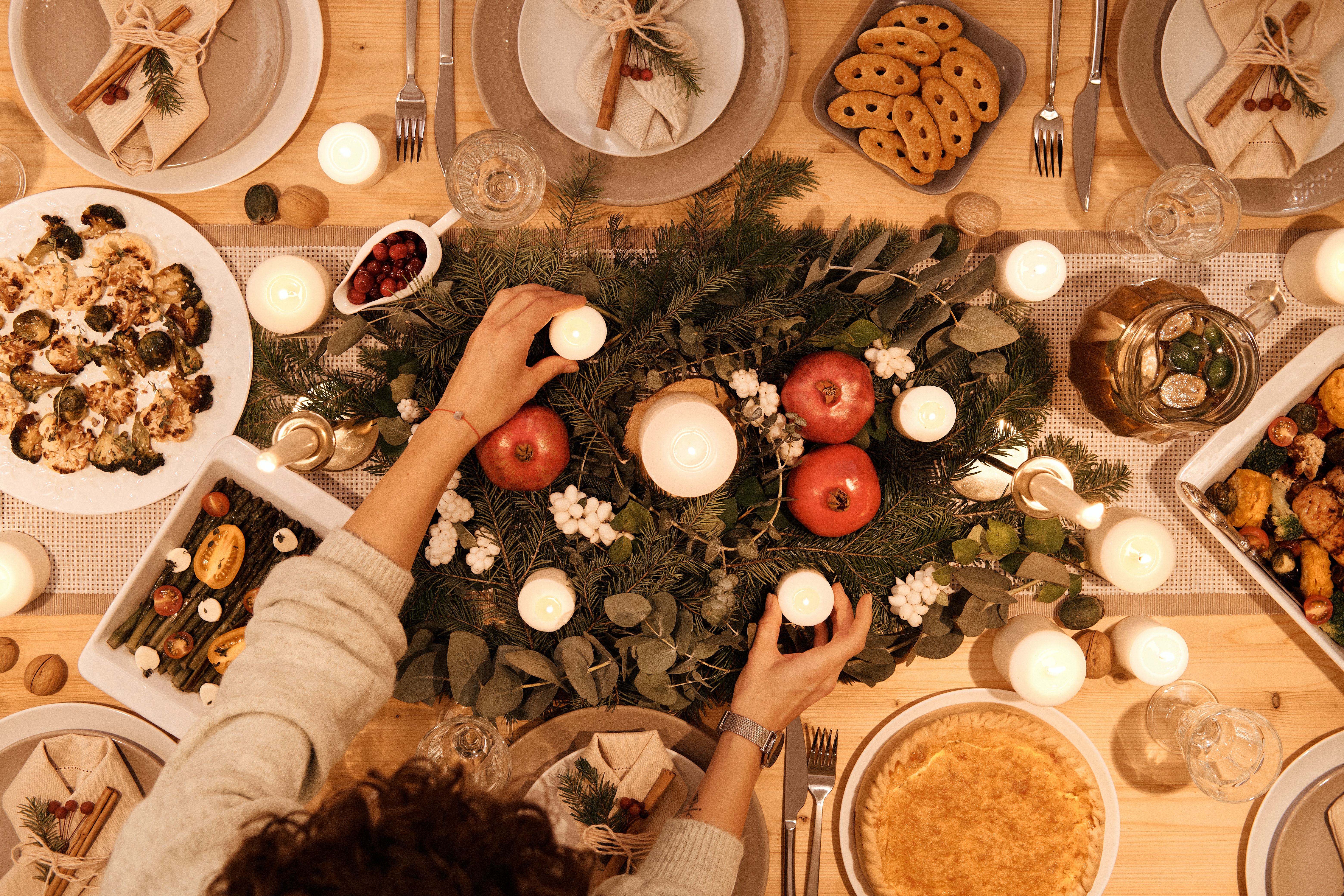 Juicy Turkey Breast
Since it's Christmas and most people are busy during the day, you want something you can prepare n advance or that takes as little time as possible. This turkey breast recipe made in a slow cooker fits this description.
It will take you only 3 minutes to prepare, and the slow cooker does the rest till ready.
Preparation
Depending on your family size and preference, select the appropriate size and texture of turkey breast. Preferably choose a turkey with skin because the fat under the skin keeps it moist as it melts. Also, it gives it that crunchy taste after grilling.
Rub it with a combination of your preferred spices. Remember that these spices will make gravy when the turkey is ready. Layer your slow cooker with enough onions and garlic to keep the turkey off the water. Also, you'll use them to make gravy after cooking the turkey.
Put in the turkey breast and cover with water. Cover your slow cooker and bring to a boil. Let it boil at a low temperature for about 5 to 6 hours. Use a thermometer to check if it's ready.
When it's ready, grill or bake it to give the skin to get that brown, crispy, and shiny final touch, drain the juices to get gravy, and enjoy your Christmas dinner.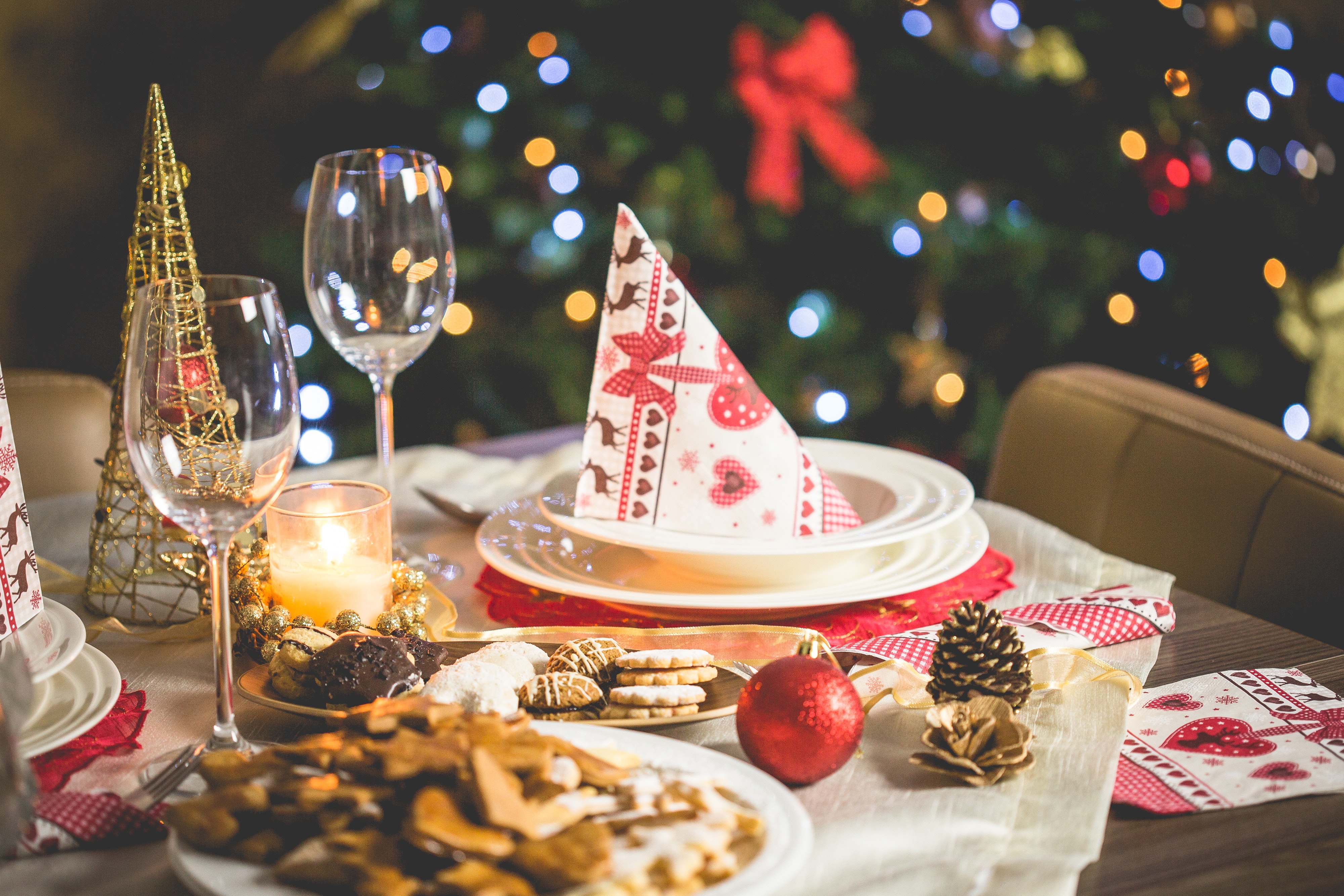 Beef Tenderloin With Roasted Cauliflower And Pomegranate Salad
Get the best part of beef fillet. Size depends on your family size. First, preheat your oven to 474 degrees Fahrenheit. Then prepare your beef by partly rubbing it with a kitchen towel to remove excess liquid.
Place it on a baking tray and with a brush, rub it with olive oil and sprinkle with black pepper and salt—Bake for about 12 minutes. Prepare a head of cauliflower by cutting it into smaller pieces. Mix it with shallots and toss the mixture with a little olive oil.
Put the mixture onto the baking tray with the beef and continue baking. Keep tossing the vegetables. When ready, remove the beef and wrap it in foil to keep it warm. In a side container, make a mustard dressing, lemon juice, olive oil, and salt and pepper.
Add kale to the hot pan and drizzle with the above dressing. Add pomegranate seeds and serve with the sliced beef. This recipe is great for Christmas dinner because it is easy to make. It is prepared as a single meal.
Orange And Cumin Lamb Leg
Get about 6 to 7 pounds lamb leg (can be bigger or smaller according to your family's size). Start the preparation process by preheating your oven to about 400 degrees.
In a separate pan, put grape tomatoes, thyme, garlic, salt, and pepper and toss with olive oil. Peel an orange zest thinly and slice it into small slices.
Bring the lamb leg into the same pan pushing the tomato mixture aside. Rub more cumin, salt, and pepper onto the lamb leg and rub with the orange zest. Bake the mixture until ready.
Remove from the oven and serve the meal.
Apricot-Stuffed Pork Loin
Put about 11 oz: dried apricots and ½ a cup of water in a pan and boil on medium heat. After boiling, let the mixture sit until water is absorbed.
Cut a slice of thin slit lengthwise through the pork loin. Widen the opening, so there is room to put the stuffing easily.
In a container, put the apricots, garlic, and salt and mix. Put this mixture into the slit on the pork loin. Tie it up using kitchen twine so the mixture doesn't fall out. Rub the pork with a mixture of rosemary, garlic, salt, and pepper.
Put it in a pan with a rack to drain broth and roast for about 45 minutes. Keep pouring the drained broth over the pork until ready. Use a thermometer, and it must read 150 degrees Fahrenheit. Allow it to rest before serving this sumptuous Christmas dinner.
Horseradish-Sour Cream Mashed Potatoes
Boil properly cleaned and peeled potatoes in salted water. Keep some of the water and drain the rest in a separate container mix prepared horseradish and mix with sour cream. Mix evenly and add salt and pepper.
Add butter to the potatoes and mash. Add the sour cream mixture and mix evenly. If the mashed potatoes are still hard, add some water until you get a soft and smooth consistency. Garnish with chives and serve the meal when hot.
Last Remarks
Serving a large number of people can be a daunting task. Christmas dinner needs ample preparation since you are serving both children and adults. Therefore you need recipes that cater to both and are easy to make.
Pick one recipe from the above and let this 2020 Christmas be memorable; not even coronavirus can stop you.