The 40 Best Burgers in Bangalore for the Burger Journey of a Lifetime
Burgers are the ultimate comfort food. They embody in one patty and two buns everything that is right in the world. And we, at HungryForever just had to put together a list for you to go on the ultimate burger crawl.
Now, we warn you this is serious. You need to be prepped right down to the stretchable jogging pants. So head on out, focus. We are right there with you!
1. All American Cheese Burger at Truffles
Also known as Ice and Spice, Truffles serves some of the best burgers in town. If you're really hungry, go for their XXL Burger. We dare you to finish it.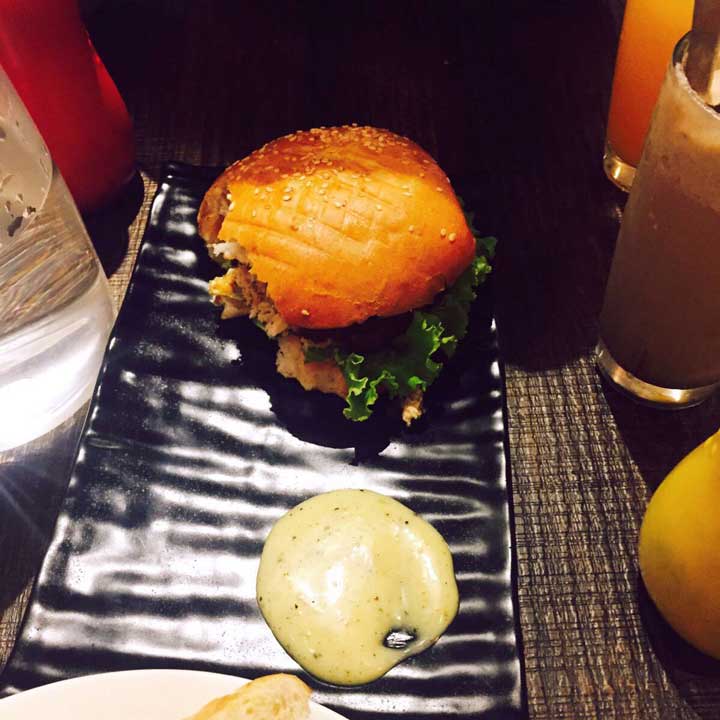 They have create-your-own clay figures for you to have an activity while punching on some juicy burgers!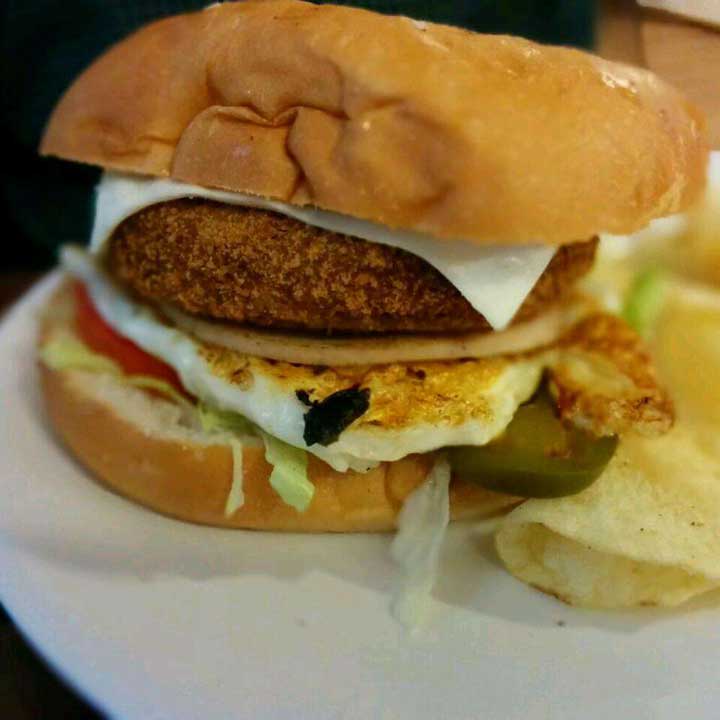 A Supersized burger with two tenderloin patties. Yes, its super greasy and super yummy.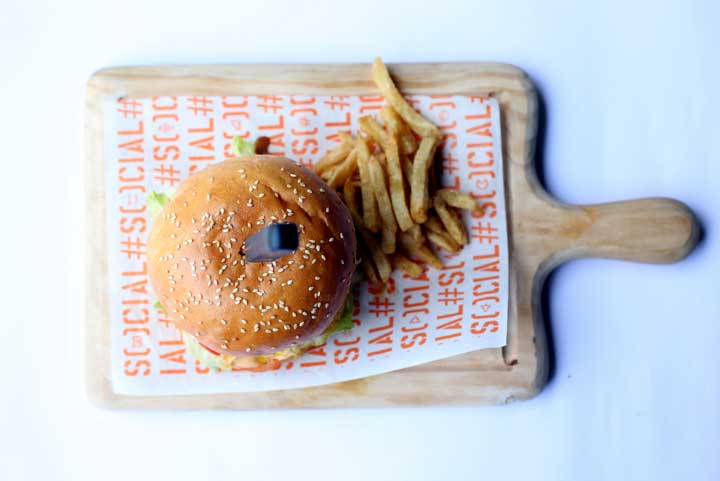 Top it with a fried egg and you're all set for a food-gasm.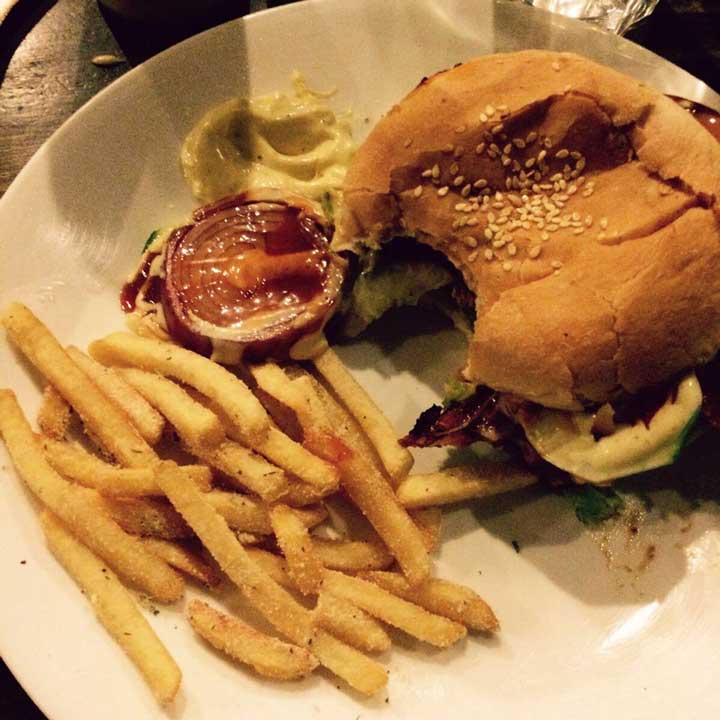 A quaint hole in the wall that serves you (w)holesome burger!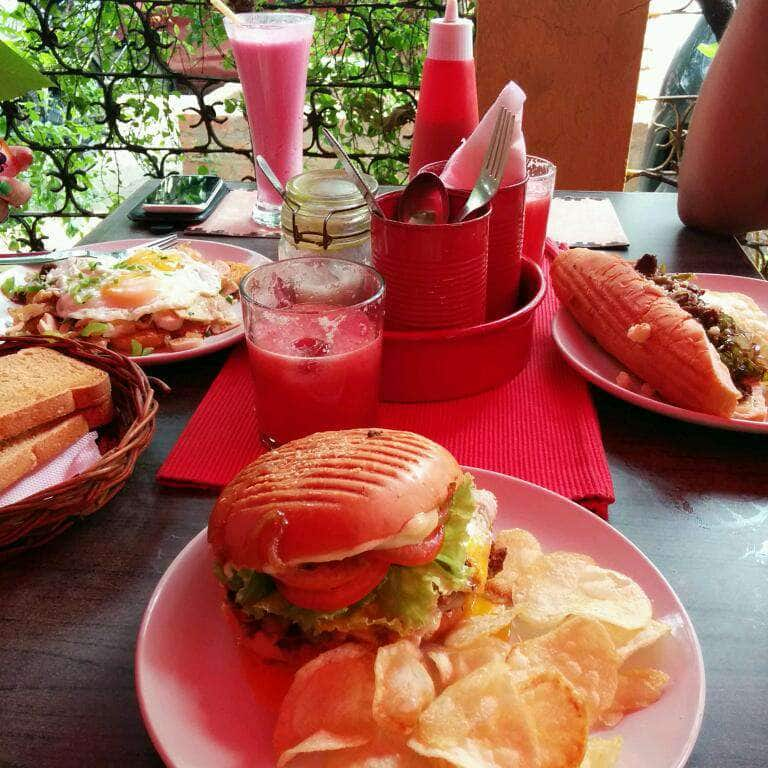 6. Monster Steak Burger at Peppa Zzing
It's a monster of a burger and extremely delicious.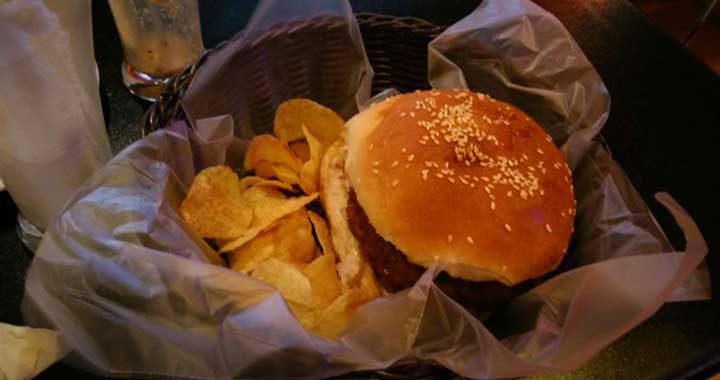 7. 46ers Half Pounder Filler Burger at Millers Forty Six
Medium rare, greasy bun and a really fulsome taste about it.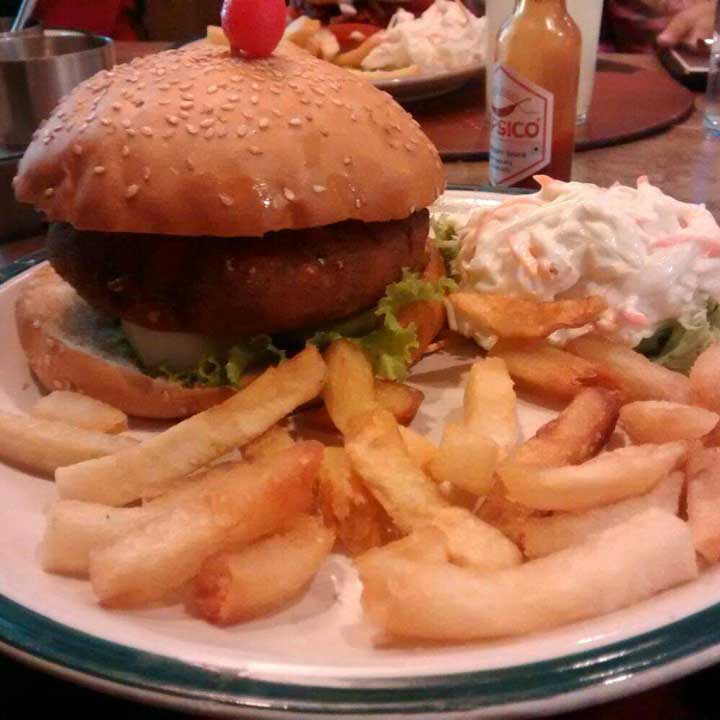 8. Classic Bacon Burger at Chili's
A meat patty that is seared to perfection and topped with bacon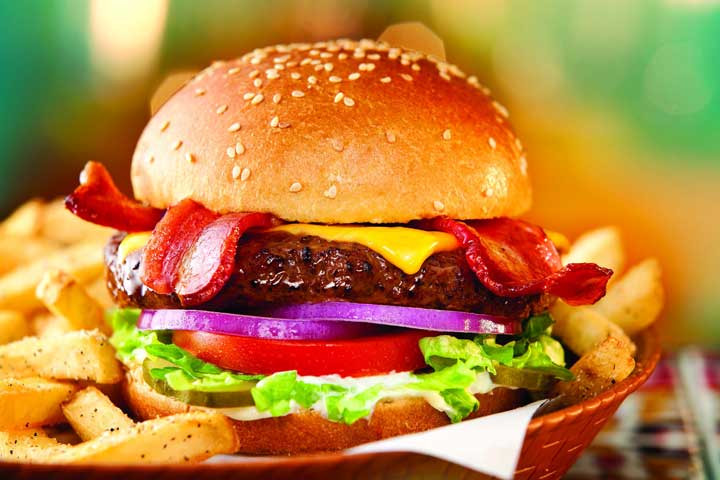 9. Big Time Burger at Mangrove
You've hit it big time with this juicy avacado and onion topped burger!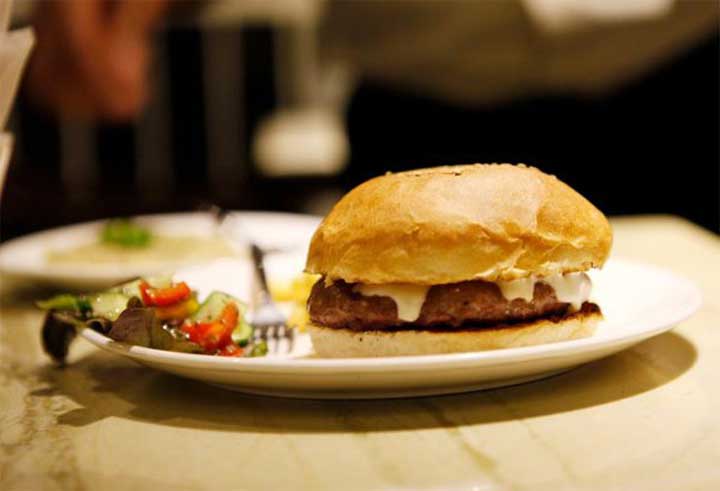 10. Legendary 10 oz Burger at Hard Rock Cafe
When we say its world famous, it is actually world famous.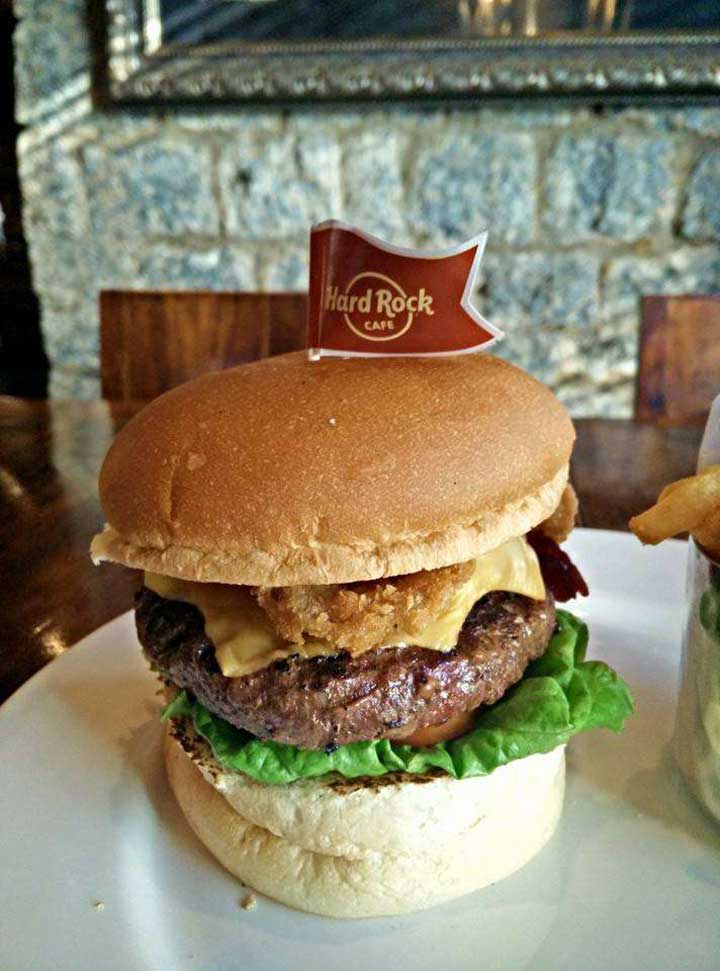 11.The All Time Favourite Burger at The Lost Caravan
It's called that for a reason. Take a bite and you will know why. Read all about our visit to Lost Caravan here.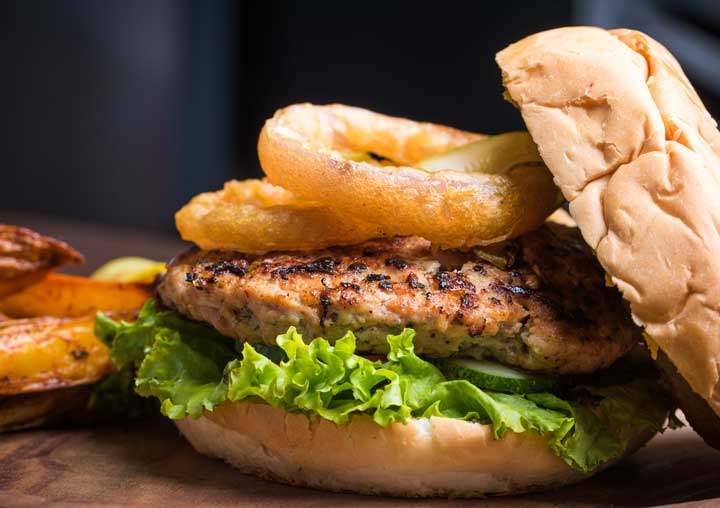 12. No Frills Bun N Meat Burger at Smoke House Deli
A no-nonsense burger that just takes you back to the basics.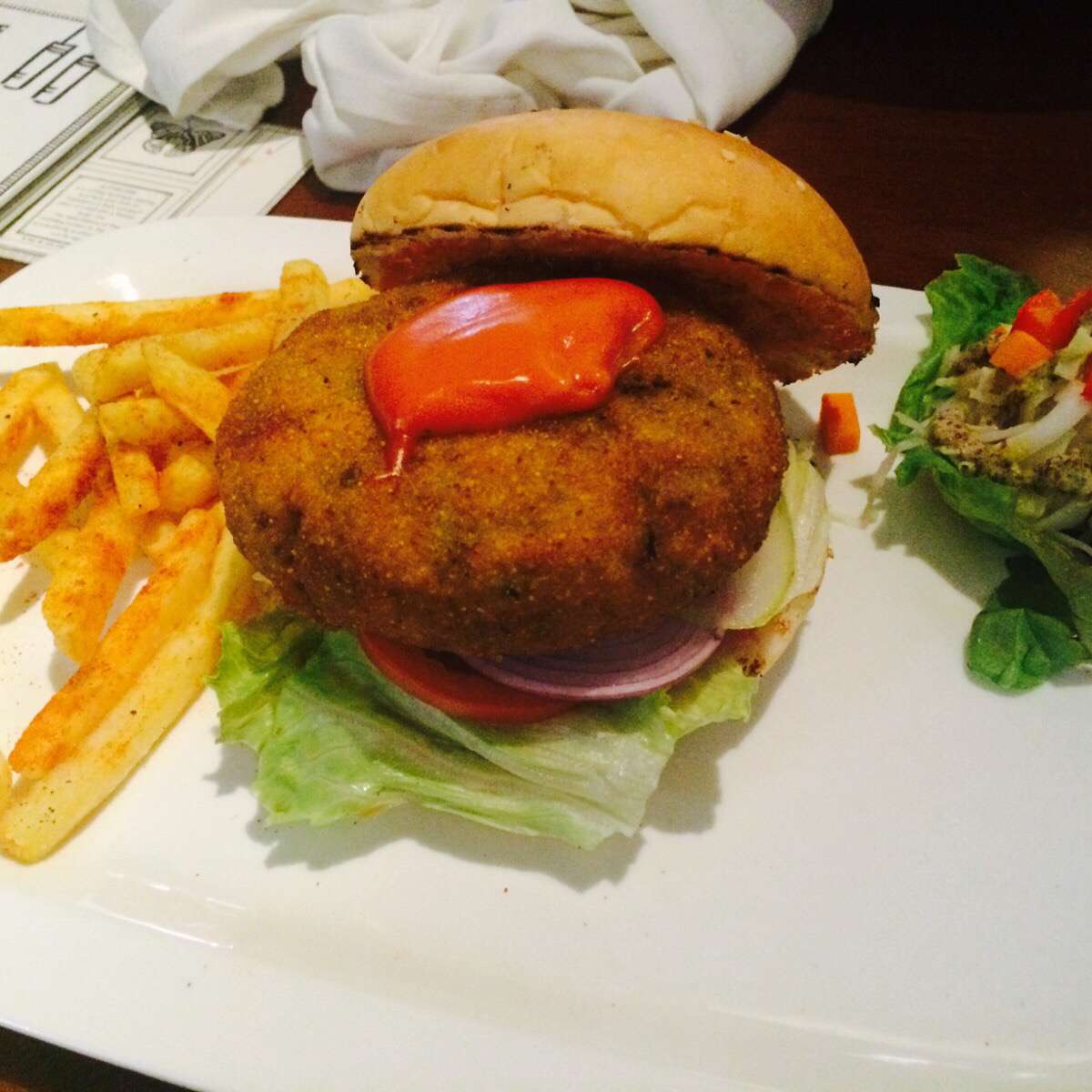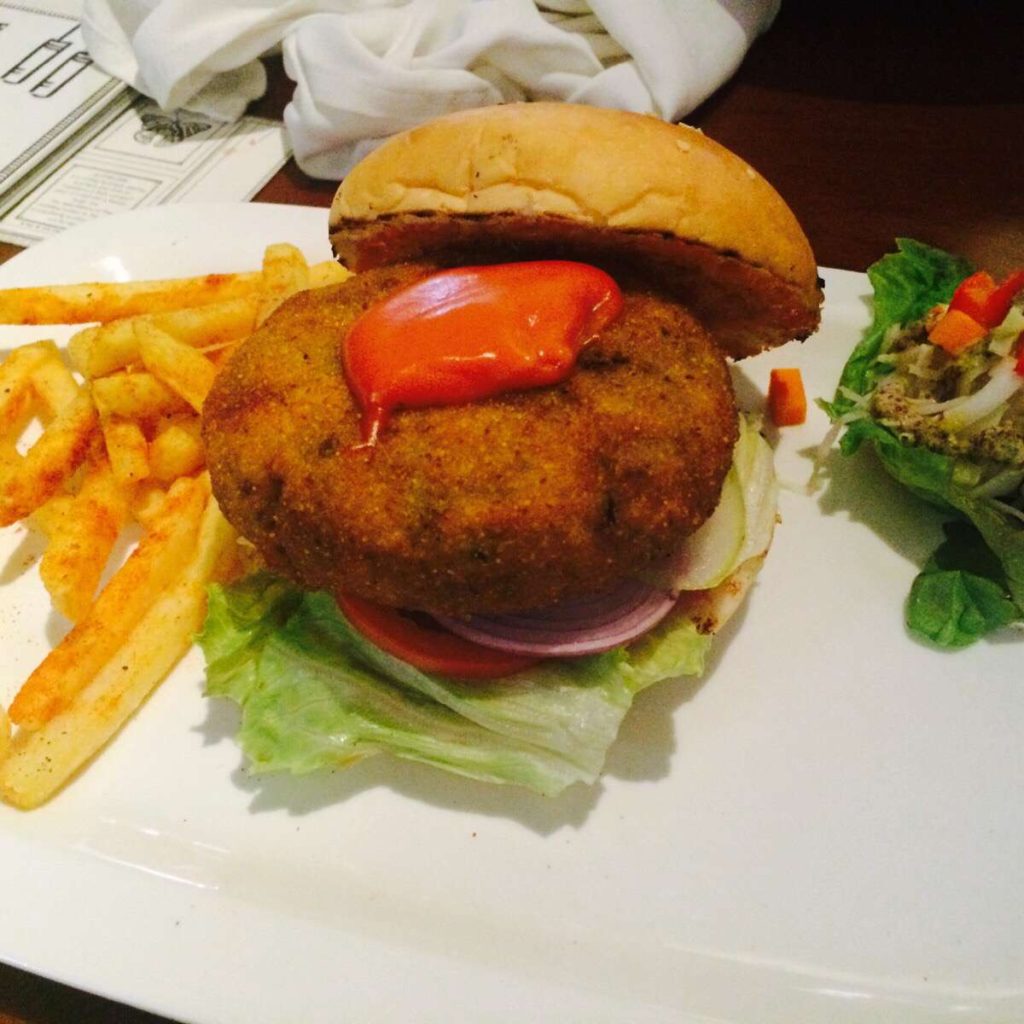 What goes better with your burger than a freshly brewed mug of Arbor Beer?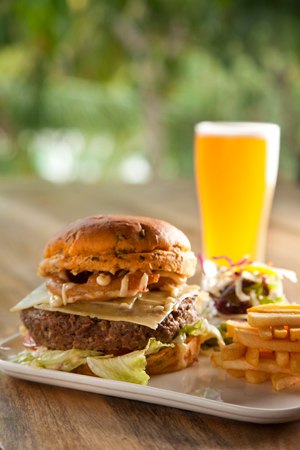 14. Bacon n Cheese Burger at Red Fork Contemporary Cafe
The two vices of life put together in a mouth-watering burger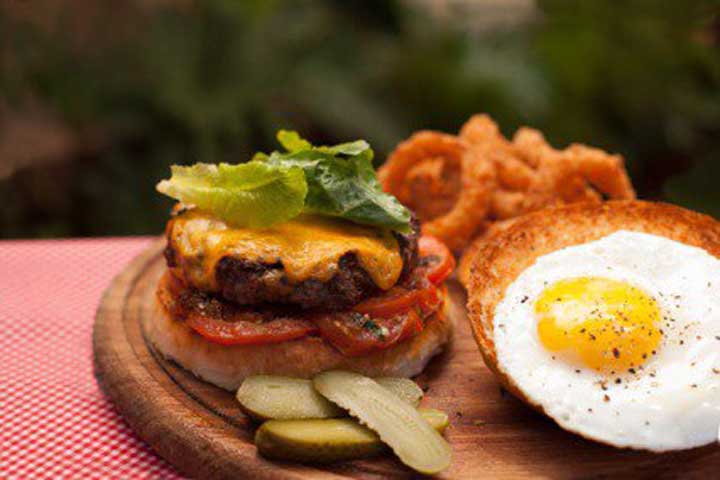 No, one helping of cheese isn't enough for us.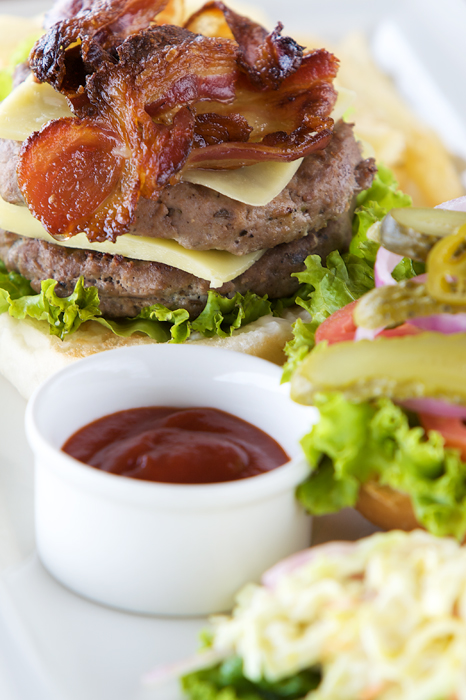 Their big whopper will whoop you to your feet. Read about our spectacular visit to the Only Place here.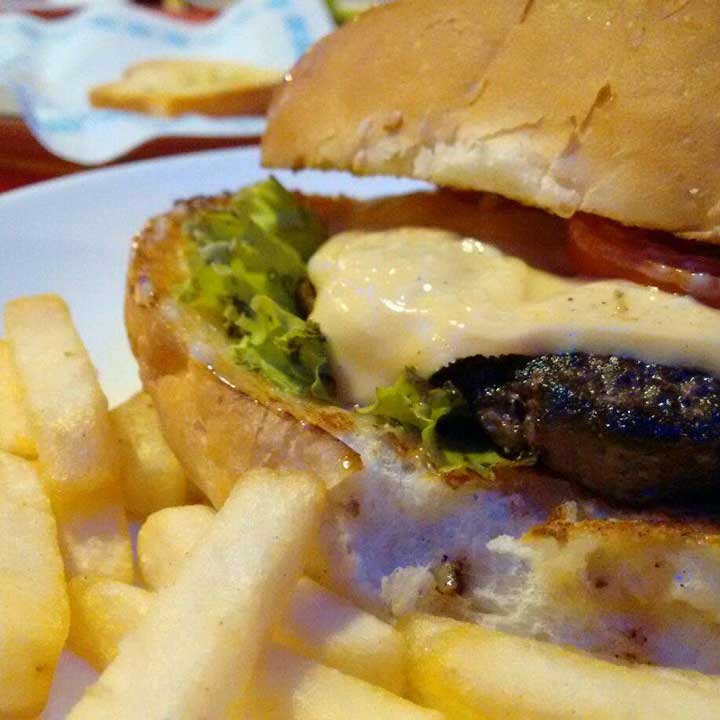 17. Bacon Burger at Jethros
They have a bacon burger which is to die for.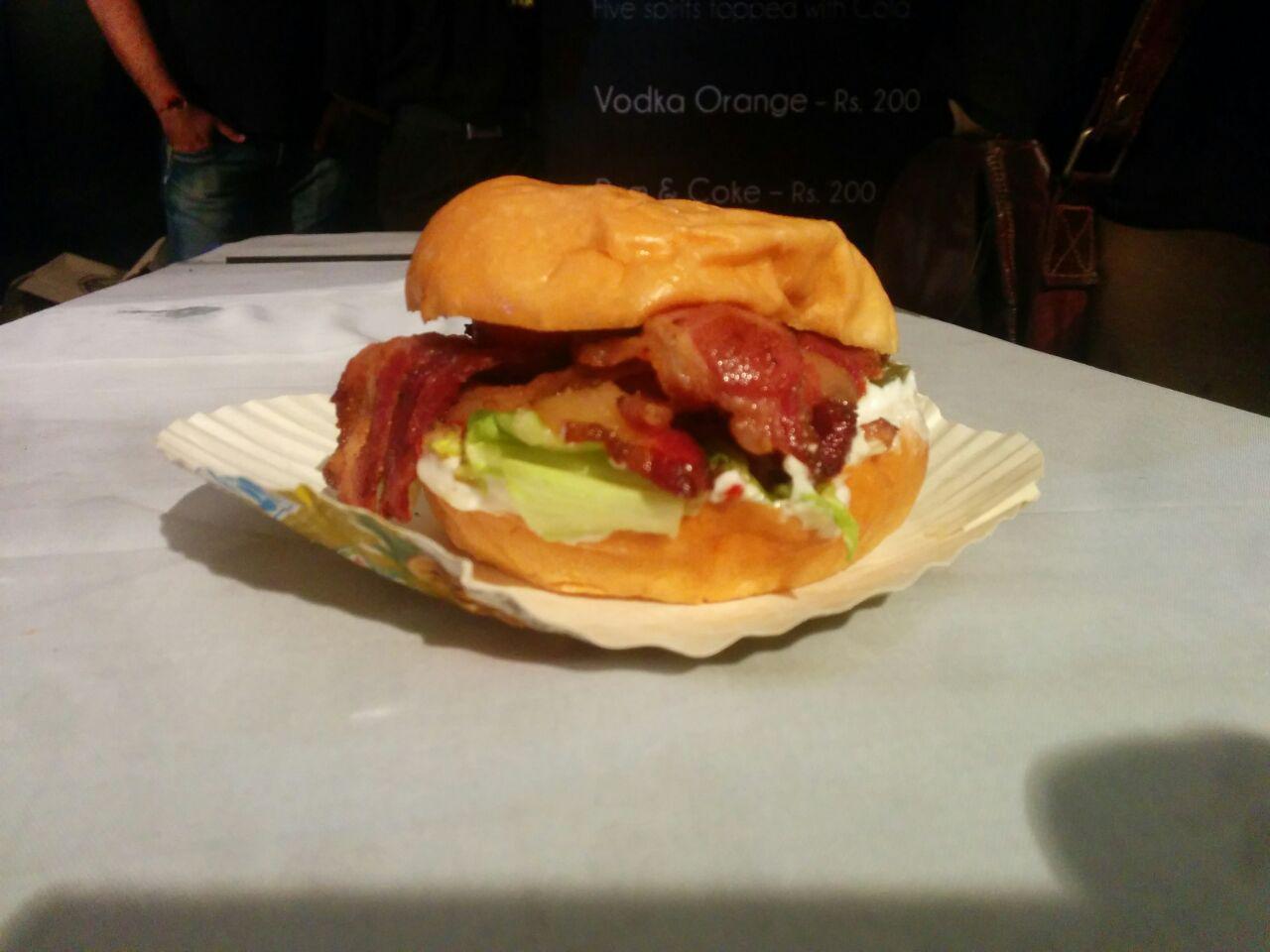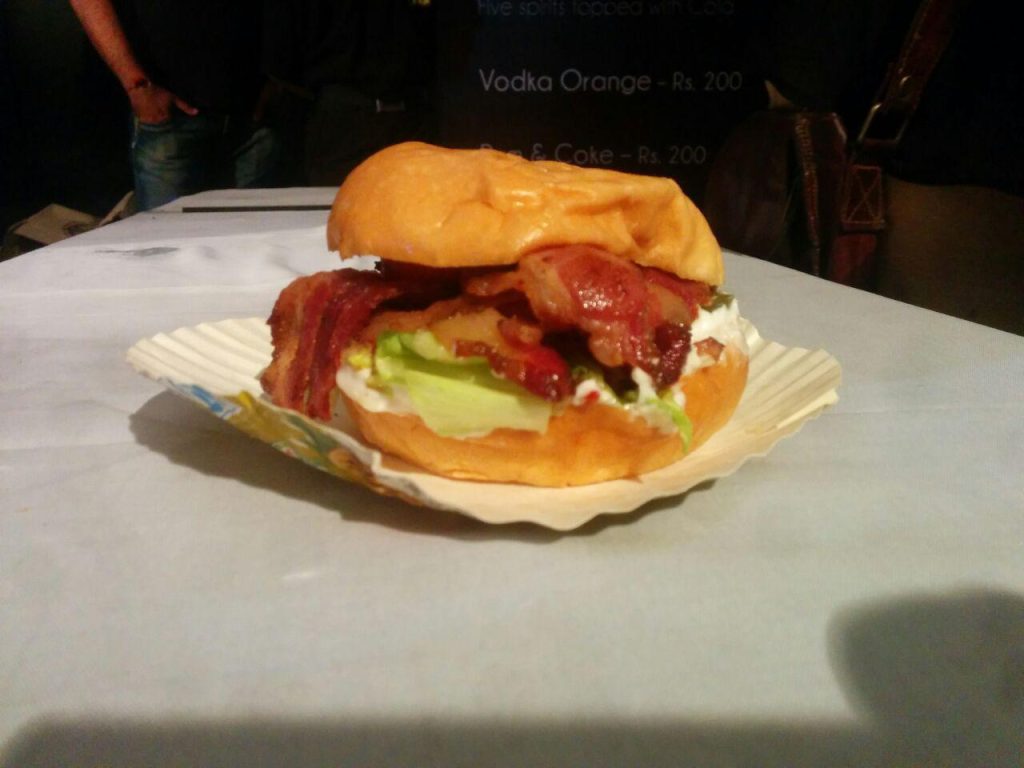 18. Moo's Your Daddy at Cafe Thulp
We don't mean to be dirty but this is as dirty a burger as it gets.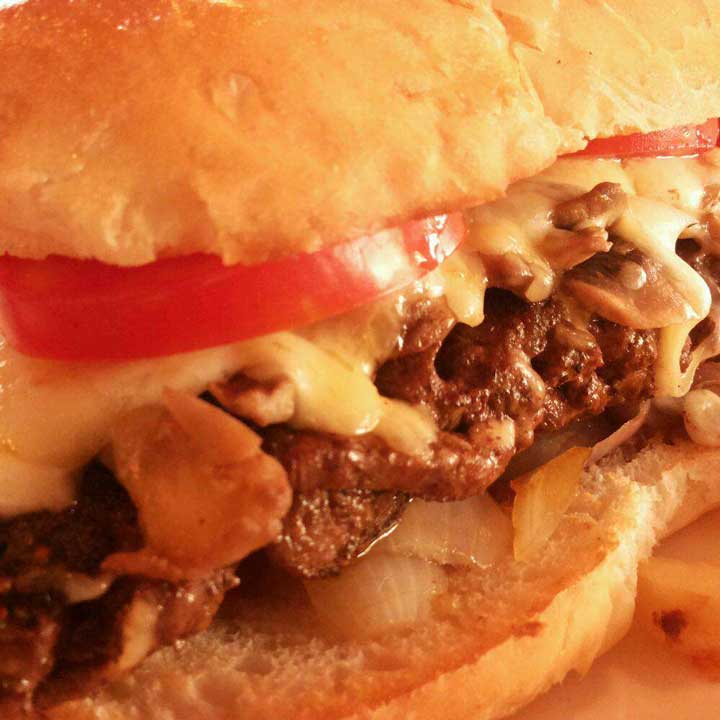 Pulled chicken chilli topped with crispy chicken ham. Need we say more?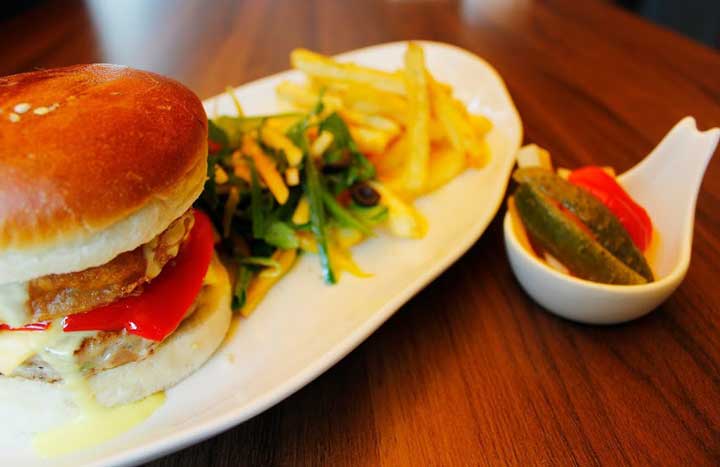 Lamb that is marinated in rosemary and garlic seared to perfection and served. You got that right!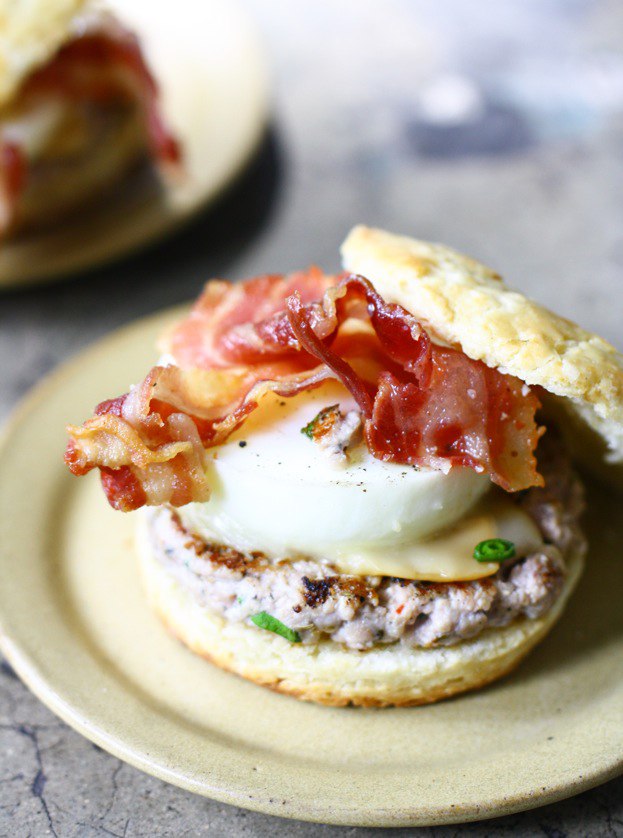 21. Juicy Lucy at Plan B
Their Juicy Lucy Burger is so good you will want to jump in it.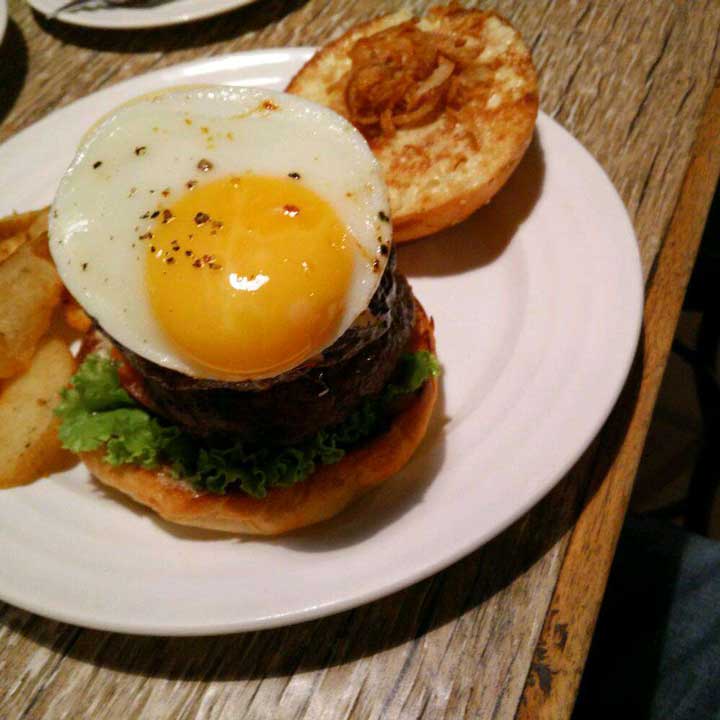 22. All-American Cheese Burger SWAT Food Truck
You have to eat it to believe it.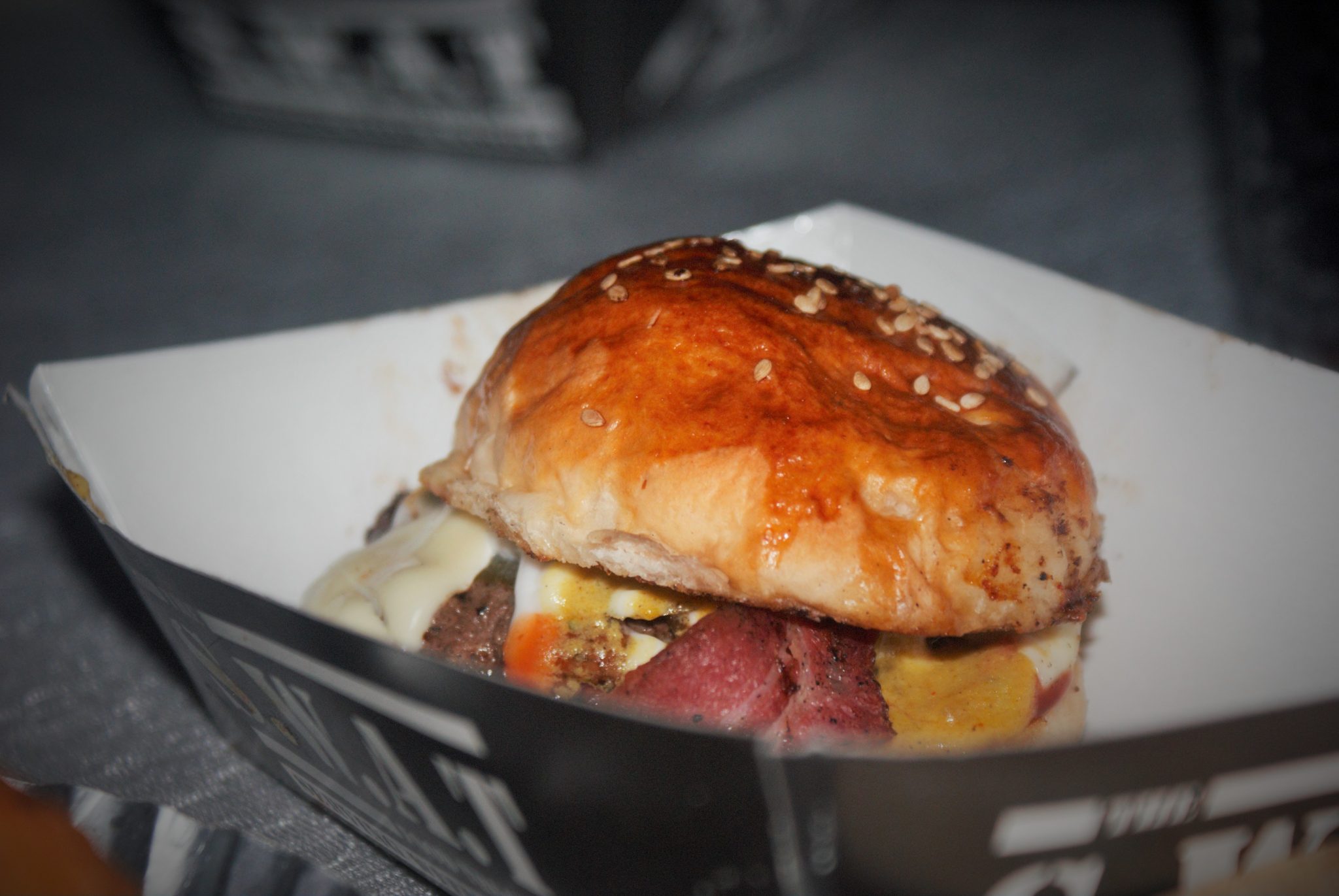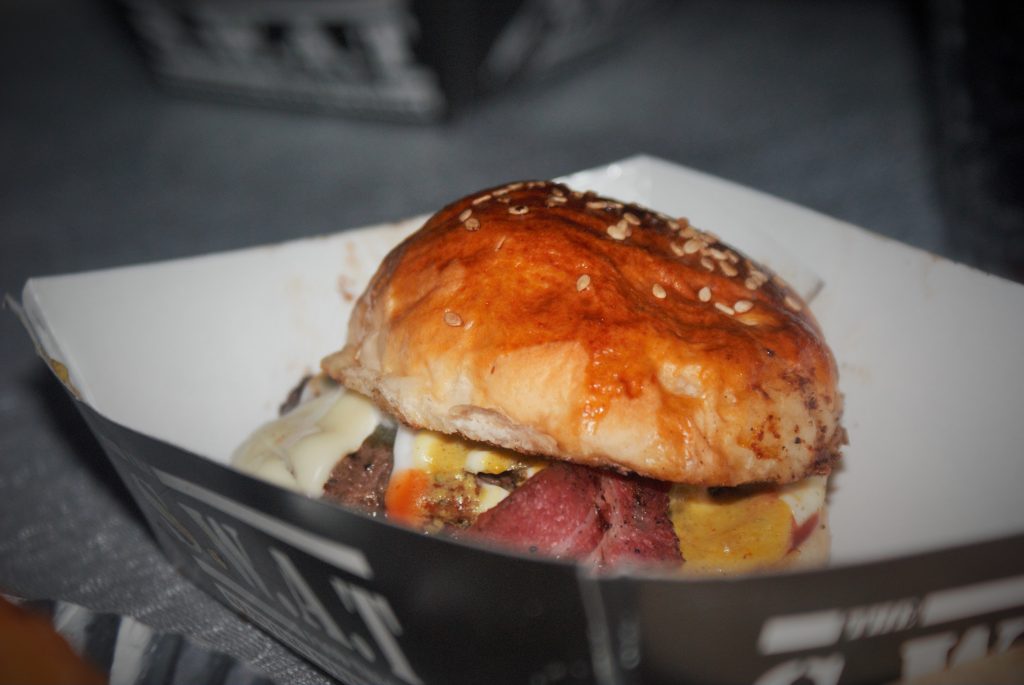 23. Italian Chicken Sliders at Big Kahuna
These are mini-burgers so its a perfect snack in between burgers.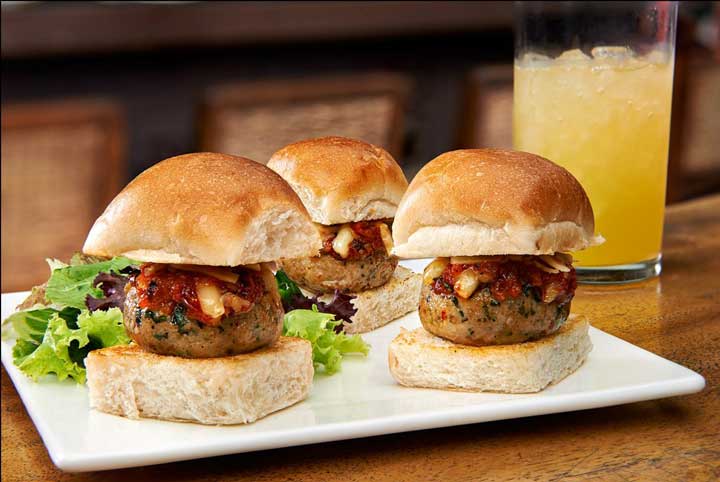 Nasty is as nasty gets.
It might be small but it's serves a whopper of a burger.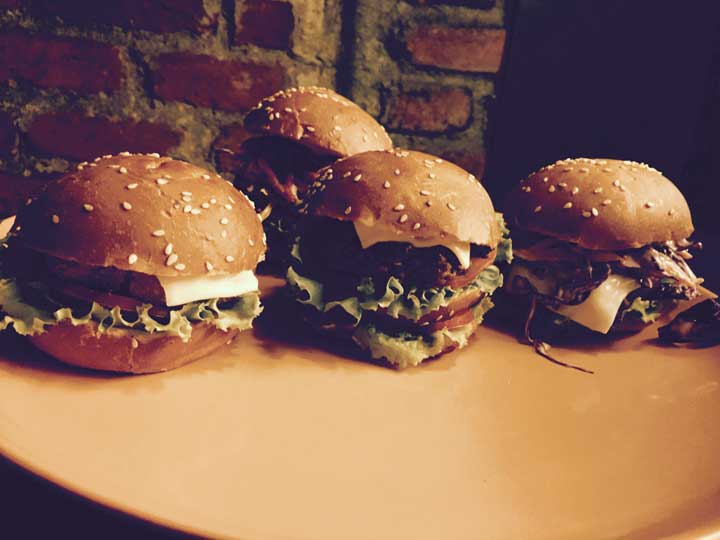 26. Signature Portland Beef Burger at Portland Steakhouse Cafe
Be prepared to get burger-ed off your feet.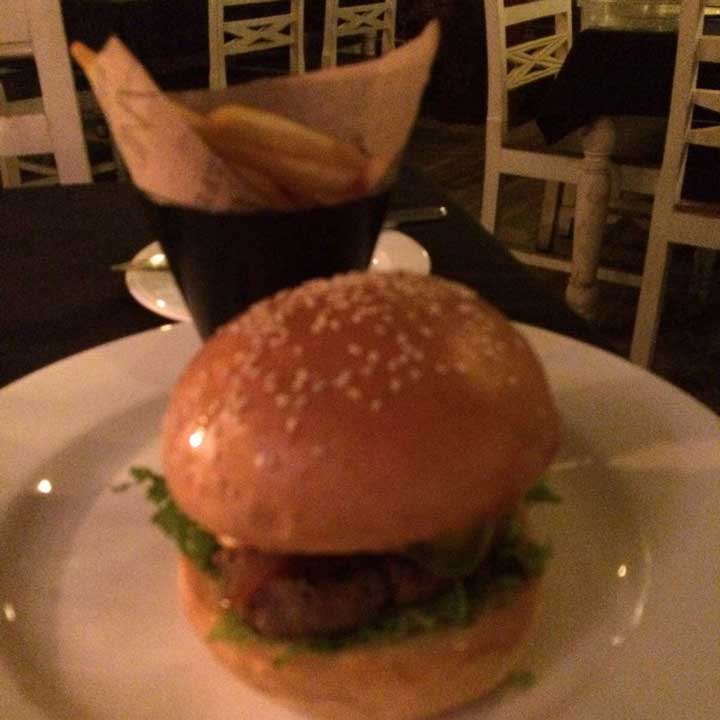 27. Boozy Peri Peri Chicken Burger at The Boozy Griffin
This is part of their Boozy Burger Fest till July 12th. Now you know when to plan your burger crawl.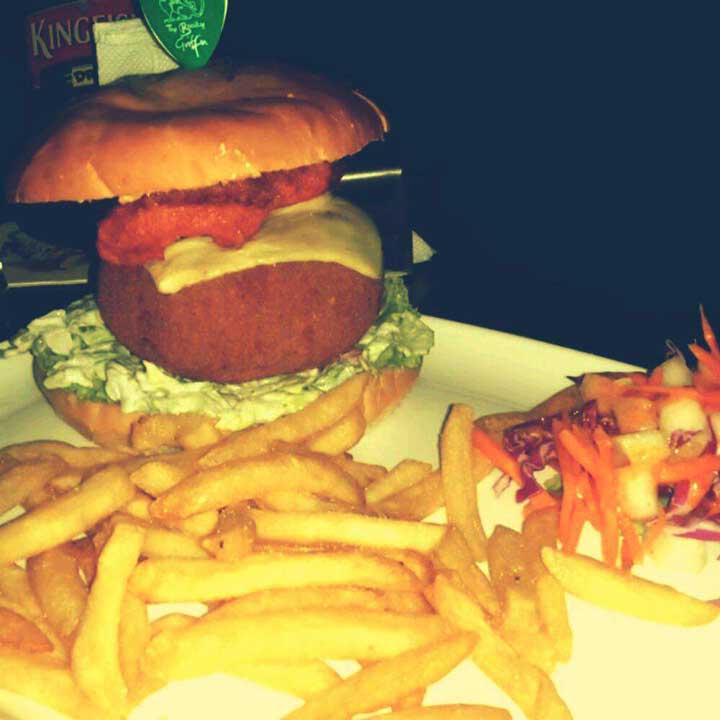 28. Grilled Tofu Burger at Green Theory
Vegetarians, we did not forget you. You have the right to enjoy burgers just as anybody else.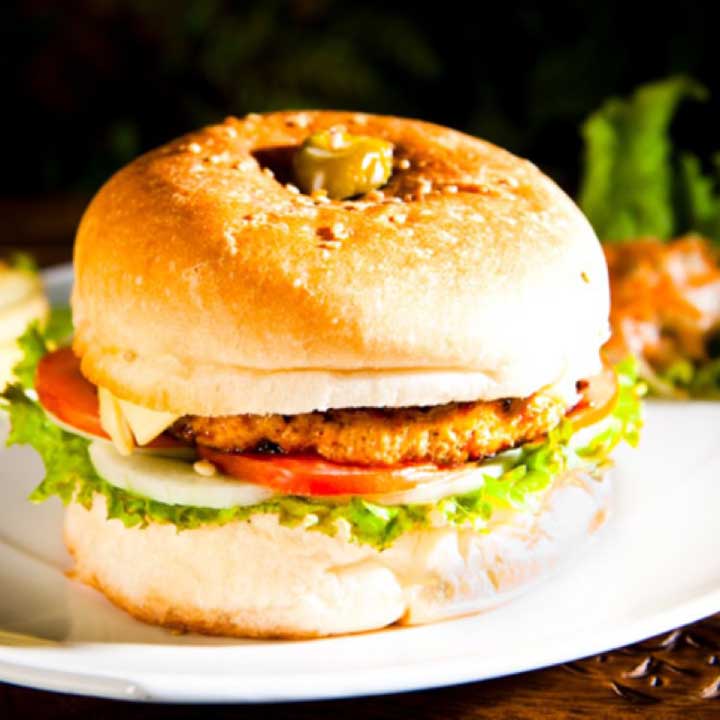 29. Fish Fillet Burger at The Fat Chef
For the fish-tarian, this is the ultimate fish burger.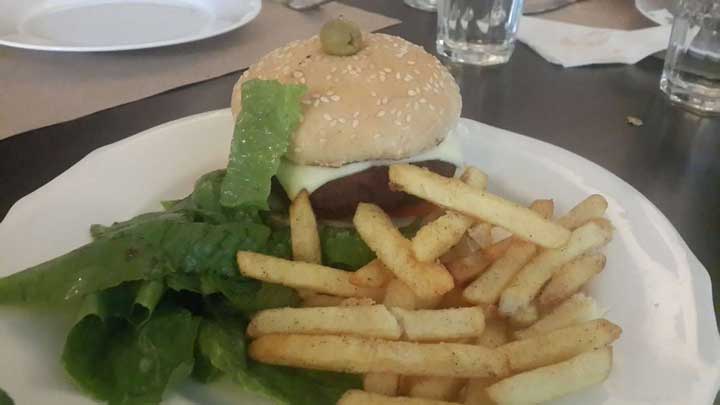 It's basic but its goood.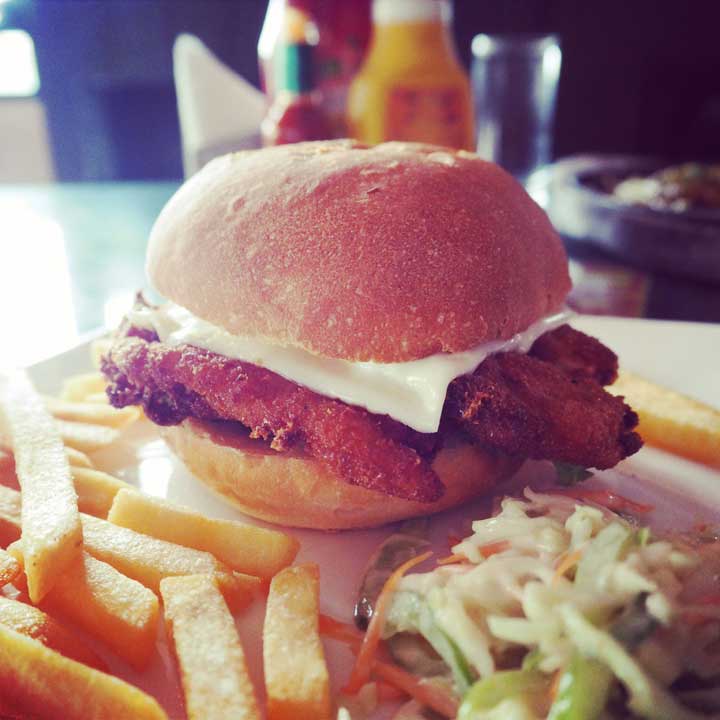 31. Chicken Breast Fillet Burger at Nando's
Ask for extra hot and feel your tongue go on fire. It's worth it.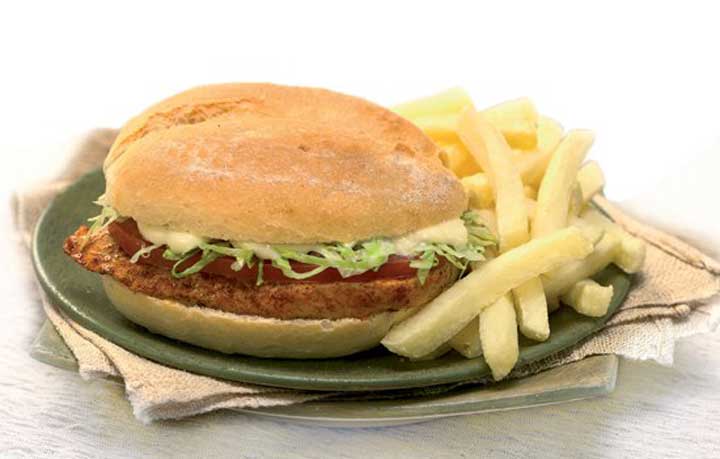 32. The Naughty Lucy Chicken Burger at Dunkin' Donuts
Lucy just got naughty and we love it!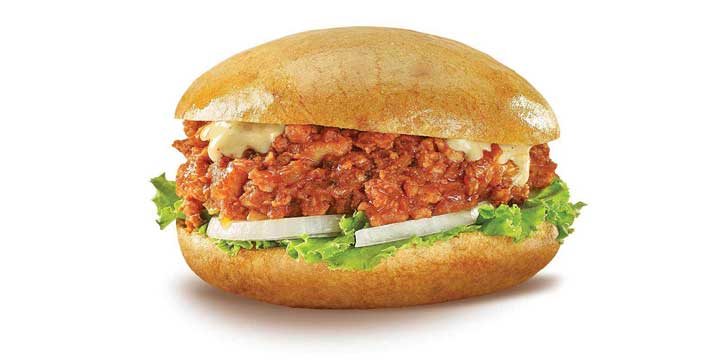 33. Beef and Bacon Cheeseburger at Cup O' Joe
It's got beef and it's got bacon. Do you need anything more?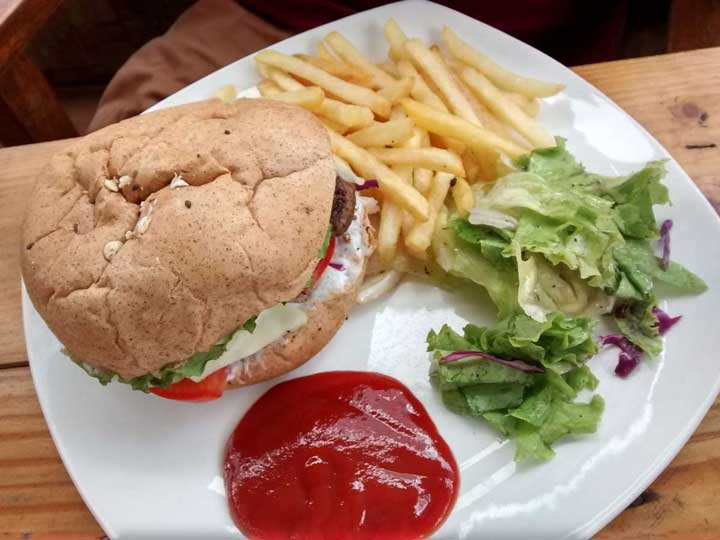 34. Ultimate Jack Daniel's Tenderloin Burger at TGI Fridays
You know this one is going to be good. It's marinated in JD, of course it is.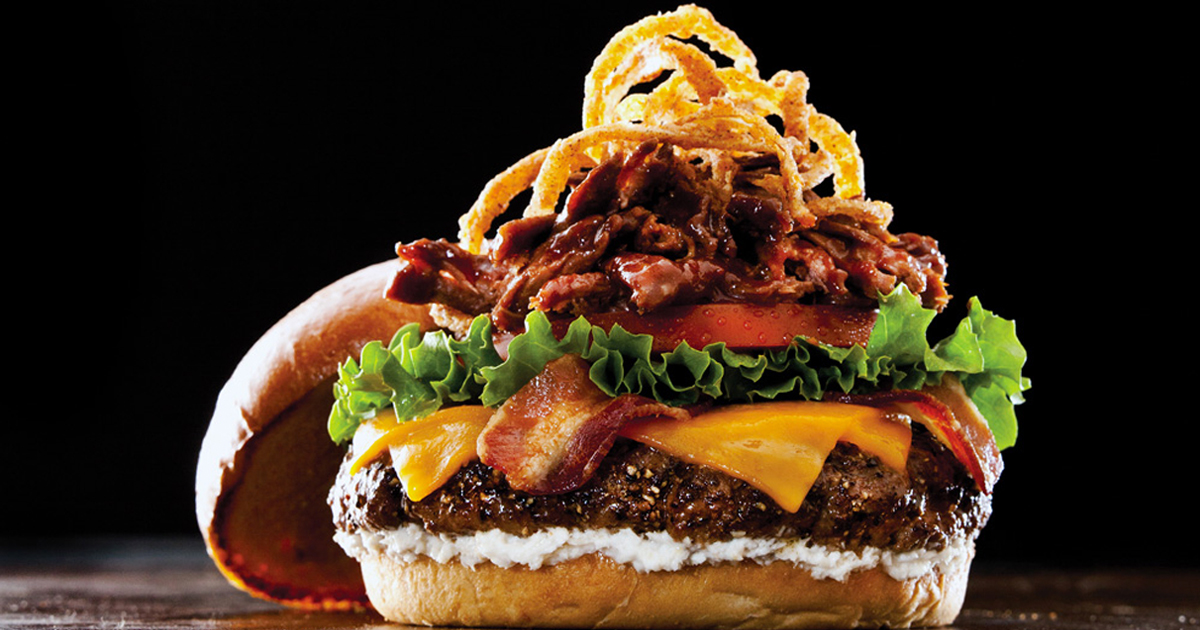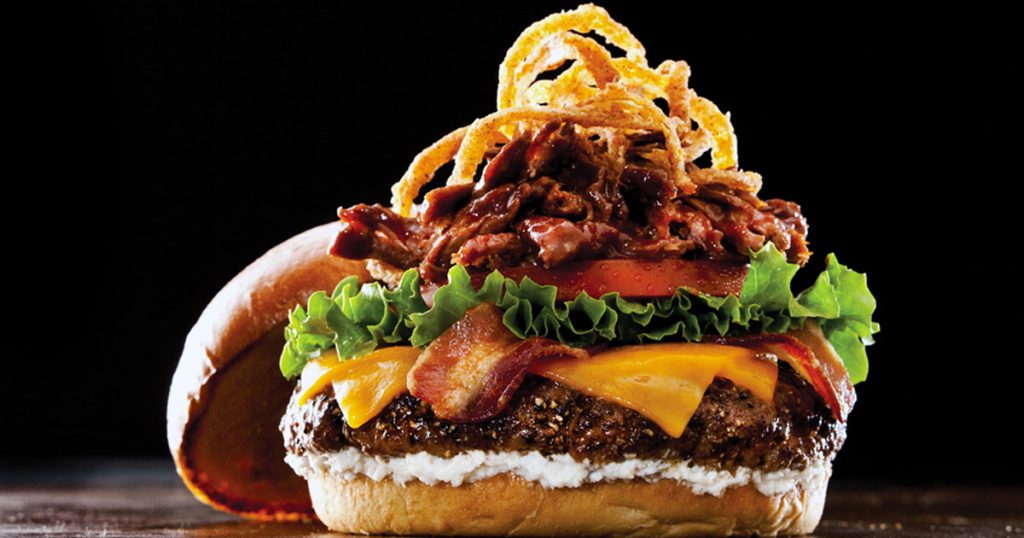 We couldn't leave the egg-tarians behind, could we?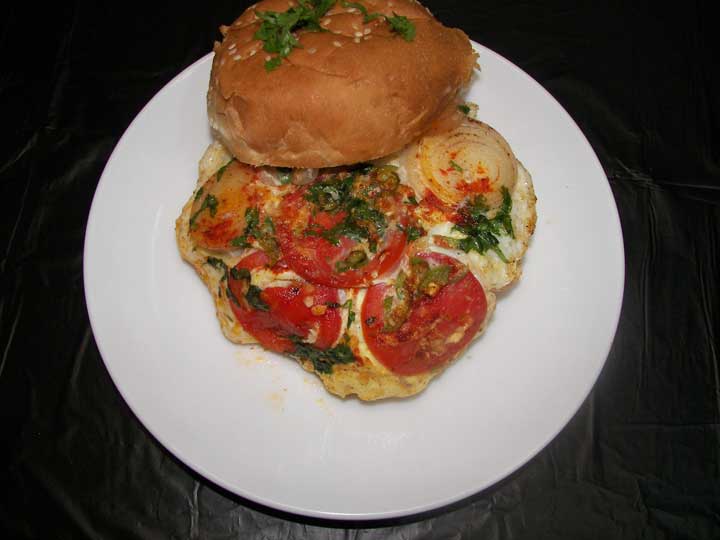 36. Cheese Burger at Grubnomic
Juicy and Cheesy – just the way we like it.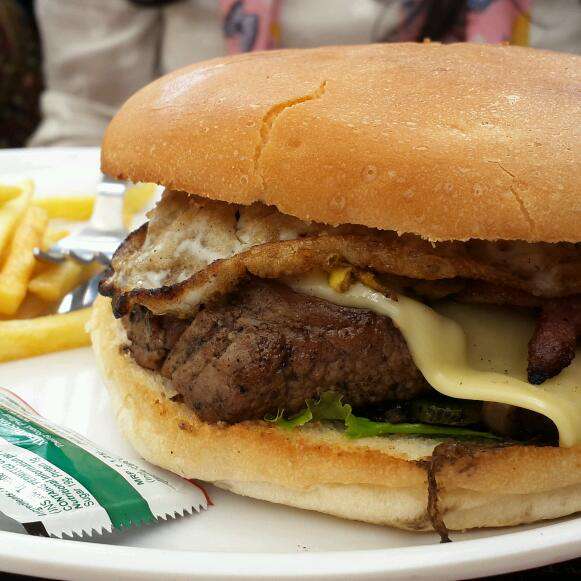 37. Grilled Chicken Burger at Prost Brew Pub
Grill it like its hot!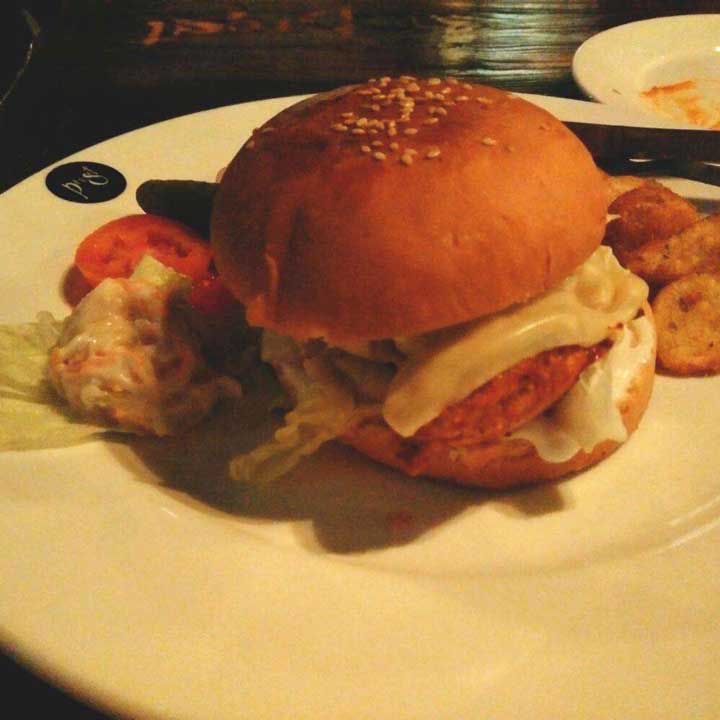 We love the name and the burger!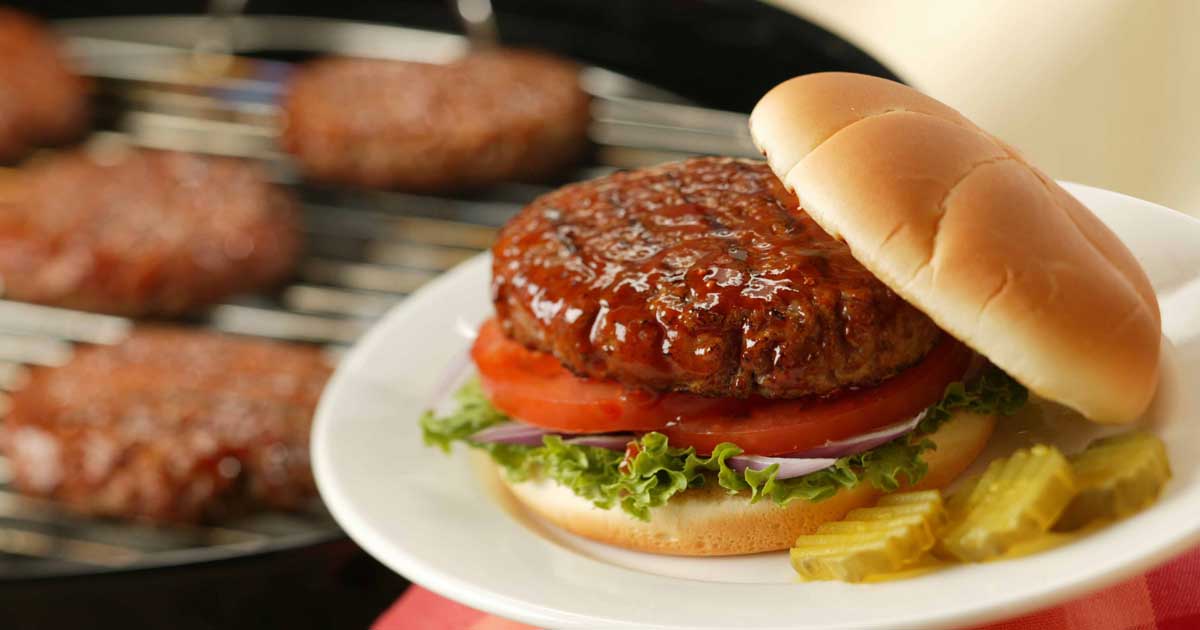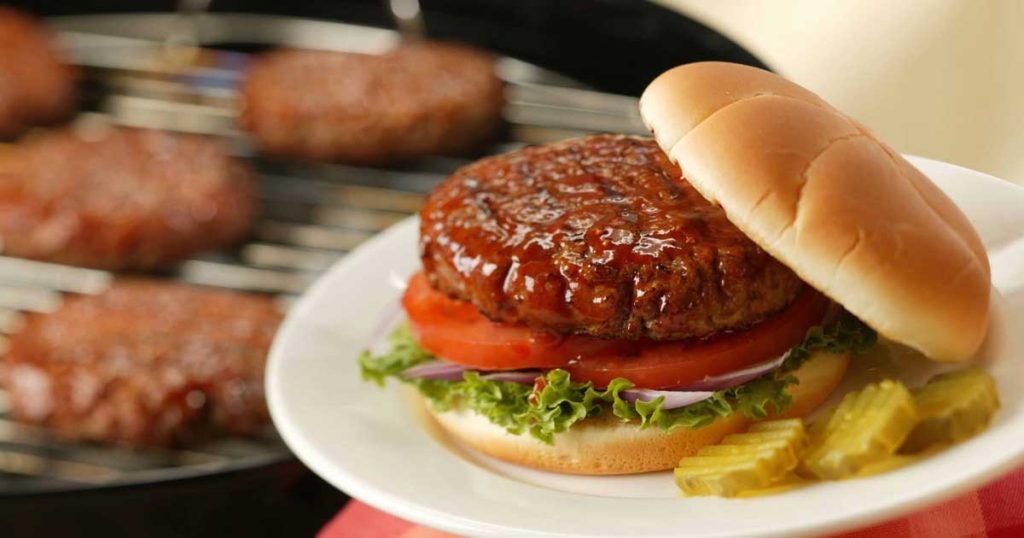 39. Praise the Lard Burger at The Fat Fanny's Cafe
The divinity that is the pulled pork burger.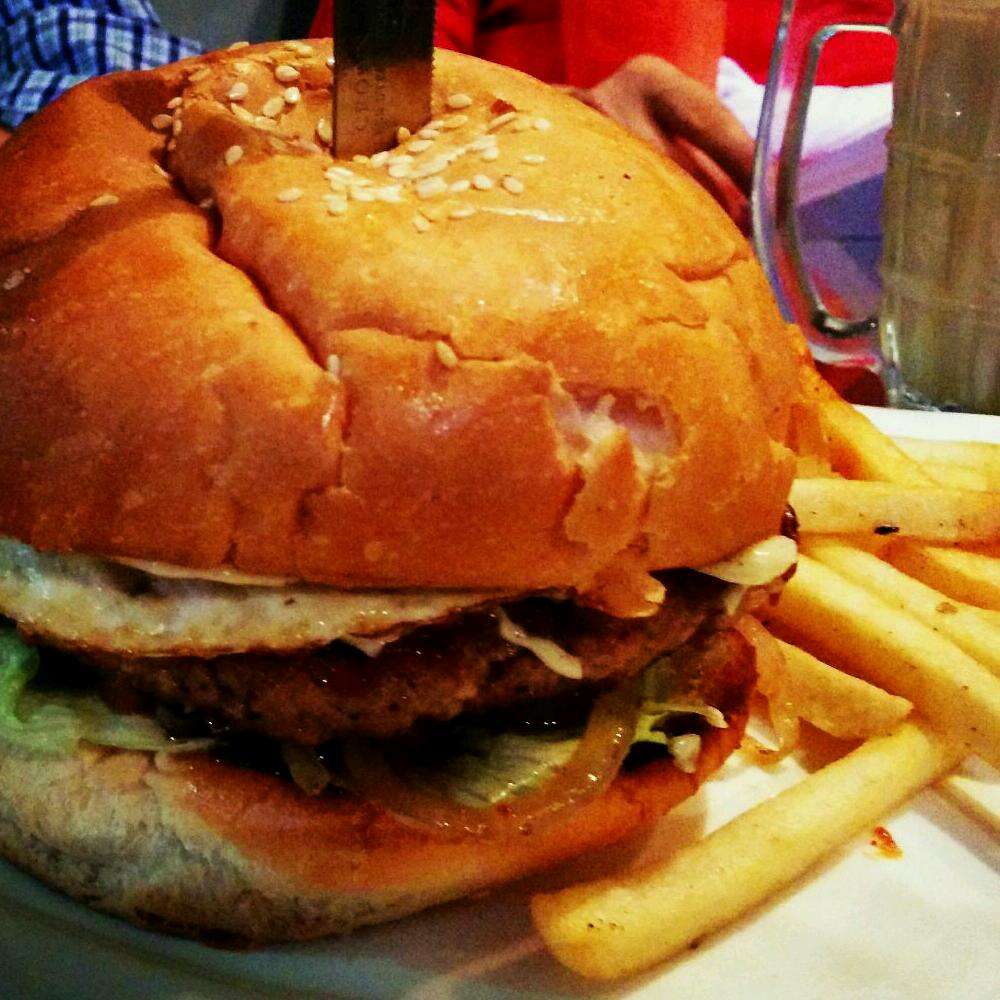 40. The Super Burger at Connie's Restaurant & Steakhouse
This burger is so good it will actually touch your soul.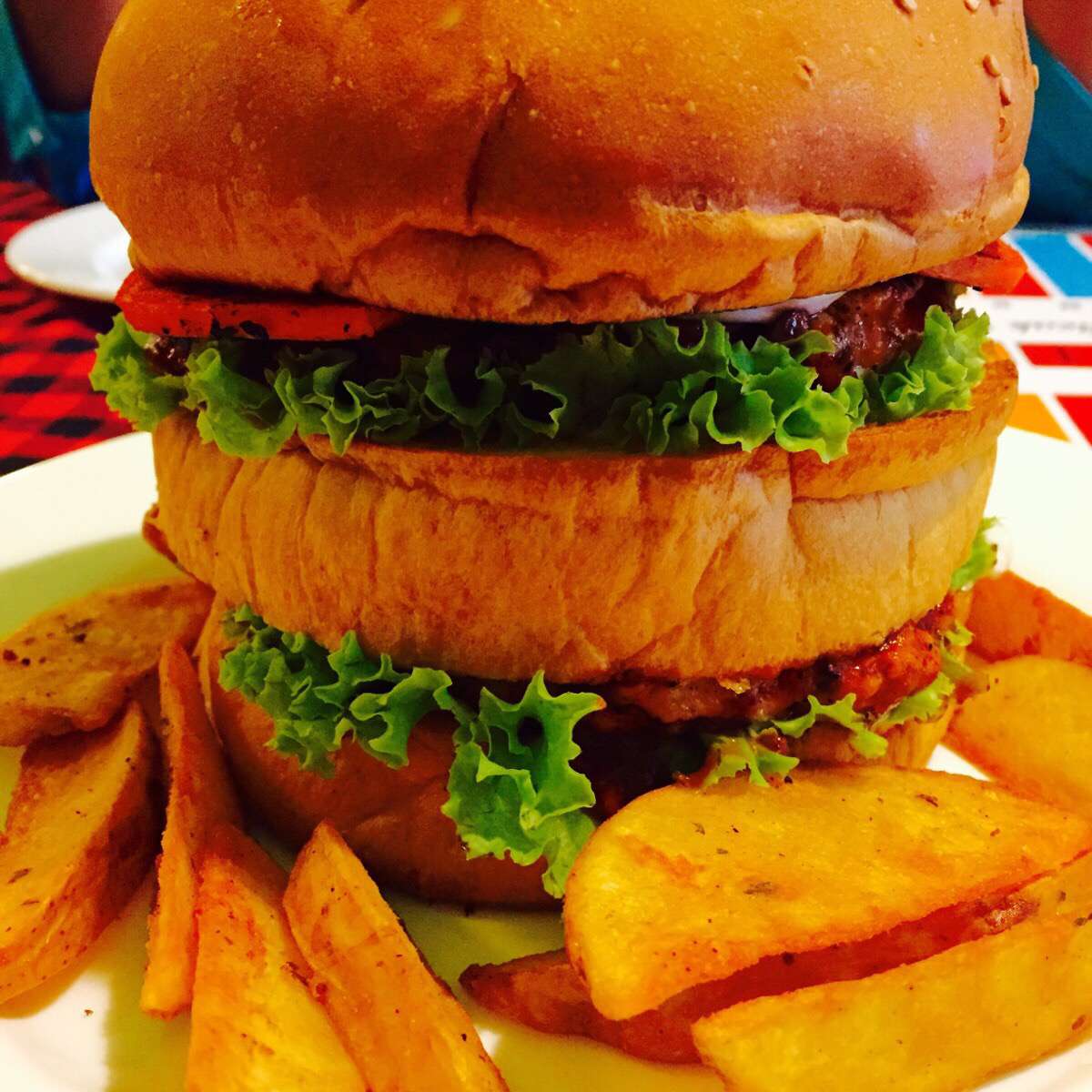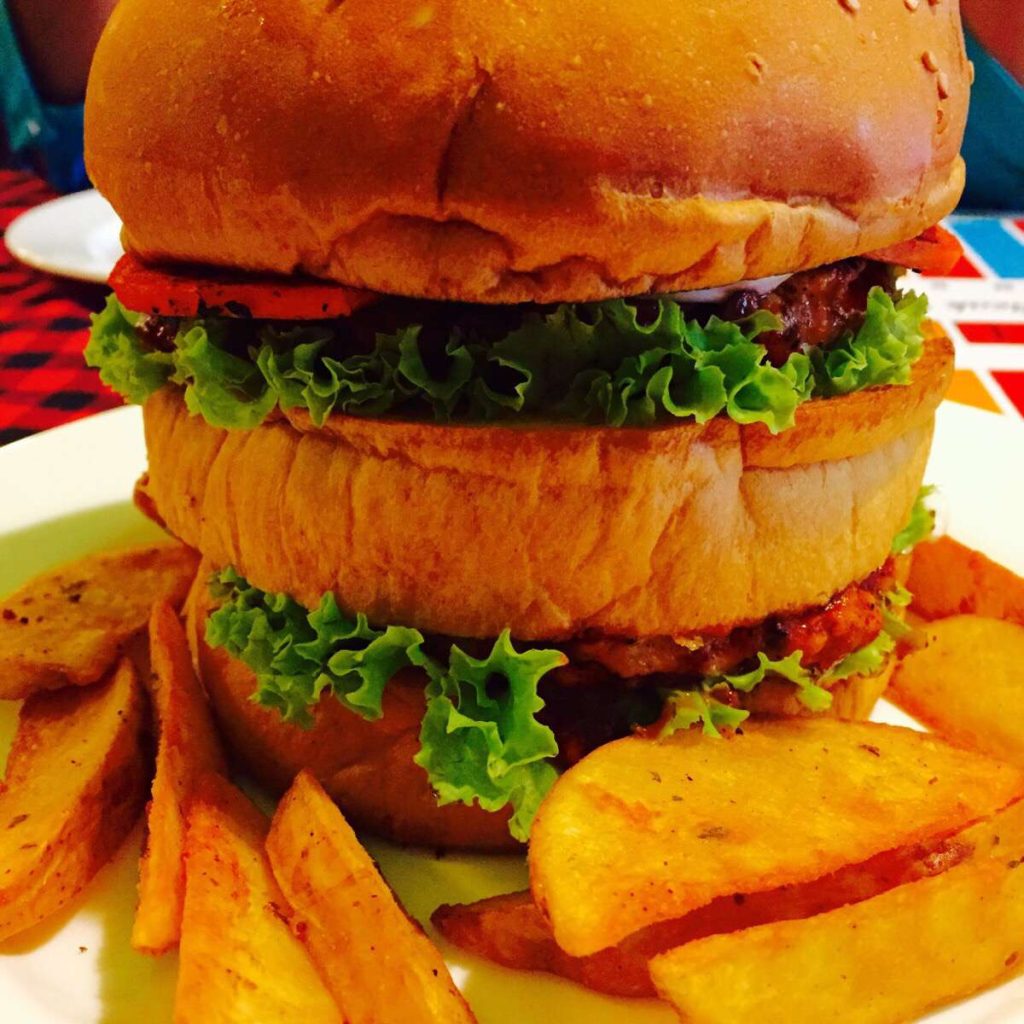 We give photo credits to all our favourite Zomatoers, our staff and of course, stock when nothing else surfaced. If you have anything to add to the list, do comment below!