4 Indian Wines To Pair Up With Your Food This Weekend
Indian wines have long been considered of lesser standards as compared to wines produced in other parts of the world. There are several myths about Indian wineries and winemakers perpetuated which used to shed an unfavourable light on the quality of wines produced in the country. From the environmental factors affecting the winemaking process such as soil and weather to the lack of infrastructure, these factors were attributed to the lack of recognition Indian wines received on a global stage. Although the wines of India were considered not up to par by some in the past, the wine world is slowly coming around to the fact that India produces some high quality wines.
With many awards bestowed upon Indian wines on a world stage, the recognition for these wines have started to grow exponentially. Wineries in Nashik, the country's wine capital, and Karnataka such as Grovers and Sula have produced many quality wines which are comparable to wines produced in other more famous and well-renowned regions of the world. Although the quality of the wines have increased exponentially, the winemakers in India are still at a distinct disadvantage. India, as a country, is a hard liquor drinking nation and wines are considered to be more of an upper-class drink, based on its price and availability. This trend is slowly decreasing as more wines are introduced into the market which gives consumers an alternative to the traditional whiskey and rum prevalent in the country.
Since, we are on a kick to discover the wines of India, we are introducing a few wines from the wineries of India to pair up with your food this weekend. So, open up a bottle of your favourite Sauvignon Blanc or Chardonnay, sit back and take in the beauty of it all.
1. KRSMA Chardonnay
KRSMA Estates' winery is located on Hampi Hills, 590 meters above sea-level, a beautiful setting to produce high-quality wines. KRSMA Estates is a passion project for its founders Uma and Krishna Prasad Chigurupati. and that passion has led to their wines winning several awards from around the world. The production technique for this specific wine include, "Whole bunches of grapes chilled prior to pressing, and the juice clarified over 48 hours. Fermentation was between 13℃ and 15℃. Once alcoholic fermentation was complete, a part of the wine was sent for malolactic fermentation without ageing in oak. The temperature controlled fermentation was followed by brief storage in tanks, and finally, early bottling to capture verital freshness. Best savoured decanted at 10-12℃." The KRSMA Chardonnay has an floral lemon/lime aroma and is perfect to pair it with mild curries such as chicken makhani.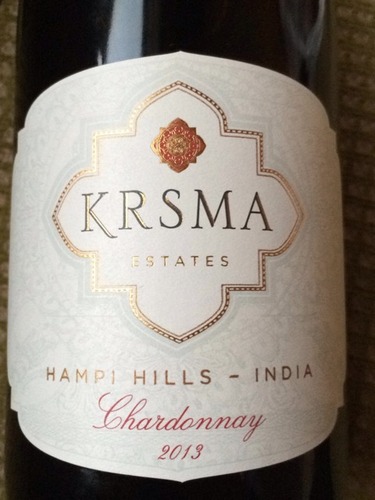 2. Charosa Reserve Temparanillo
Charosa Vineyards is set in midst of sprawling 230 acres in the Dindori-Niphad-Satara area of Nashik and produces wines which are equivalent to International standards. The Temparanillo grape produces a still red wine which pairs well with many dishes from a variety of cuisines. The Charosa Reserve Temparanillo is a "dark ruby red in color, and is filled with rich Coconut, Vanilla, Chocolate and Raspberry aromas. A medium-bodied wine which has an excellent concentration of warm red fruit flavors like Raspberry, Strawberry and Plum, distinctly ripe and fleshy. Tempranillo Reserve is a well-balanced wine which signs off with a perfectly round and soft finish." Pair this still red wine with spicy dishes such as chilli chicken and an assortment of dishes from the Mexican cuisine.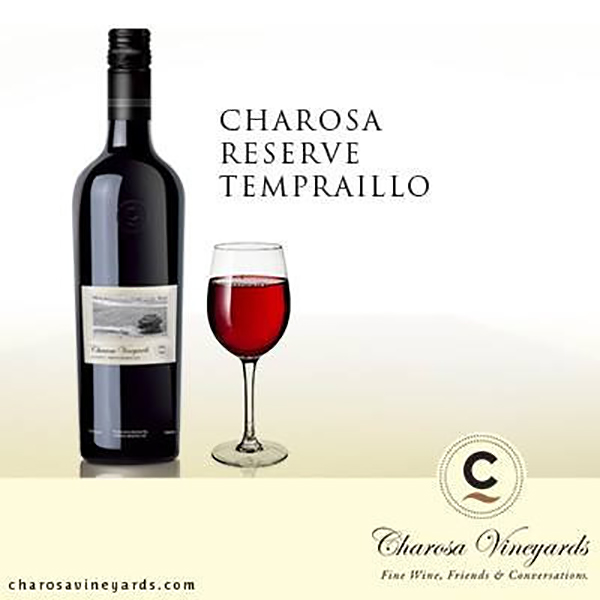 3. Sula Dindori Reserve Shiraz
Situated in the wine capital of the country, Nashik, Sula Vineyards produce some of the best wines which are recognised internationally. Sula's Dindori Reserve Chiraz has won numerous awards, including the silver medal at the Sommelier India Wine Competition in 2009. The Sula Dindori Reserve Shiraz is "grown on the hills of (Sula's) Dindori estate and aged for a year in new oak, Reserve Shiraz is fragant, elegant and smooth, with lush berry flavours and silky tannins." This specific wine pairs well with chunky meats like lamb and steak.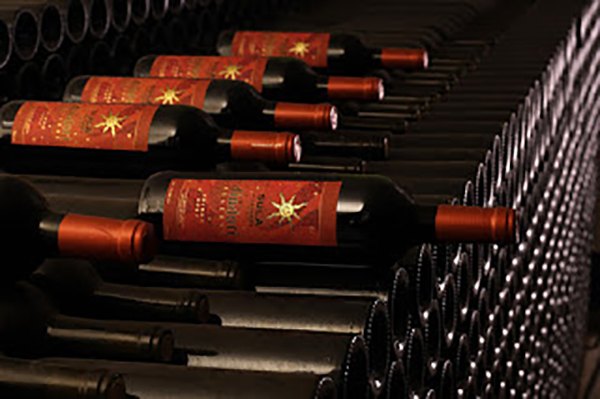 4. Grover Zampa Soiree Brut
Grover Zampa Vineyards is located at both Nashik and Nandi Hill, 40kms north of Bengaluru, and produces wines from the best grapes picked from both regions. Grovers Zampa Soiree wine was launched in 2009 and has won numerous awards in International competitions. Grover Zampa Soiree Brut is a vareity of Chenin Blanc with a floral, fresh lemon aroma and is a perfect pairing with all sort of grilled meats and pasta dishes.