37 Places In Delhi That Are Doing The Pizza Right
Pizzas are a way of life. And those who don't like it, most probably haven't had it. Hey, not judging, but PIZZA! This Italian grub has made its way from the carts of Naples to the hearts of millions. Here are some of the best Pizzas that the Capital has to offer.
Where: Select Citywalk, Saket; Gurgaon
Fat Lulu's brings you their great New York style pizzas with fresh hand-tossed bases in whole wheat, spinach, beetroot & garlic, along with a secret tomato paste recipe, imported meats, cheeses, toppings and the choicest of fresh ingredients, all prepared in a wood-fired stone oven for those ultimate thin-crust pizzas! Do try their Greenwich Pizza.
https://instagram.com/p/4yIyvWkqb7/?tagged=fatlulu
Where: Khan Market; Hauz Khas Village
Amici serves wood fired pizzas ranging over three types of crusts – Amici signature crust, Roman crust and the whole wheat crust for the health conscious but also love their pizzas. They are best known for their "Farmer's favourite Veggie" pizza, Mexican pizza, Margherita and the Quattro Stagioni.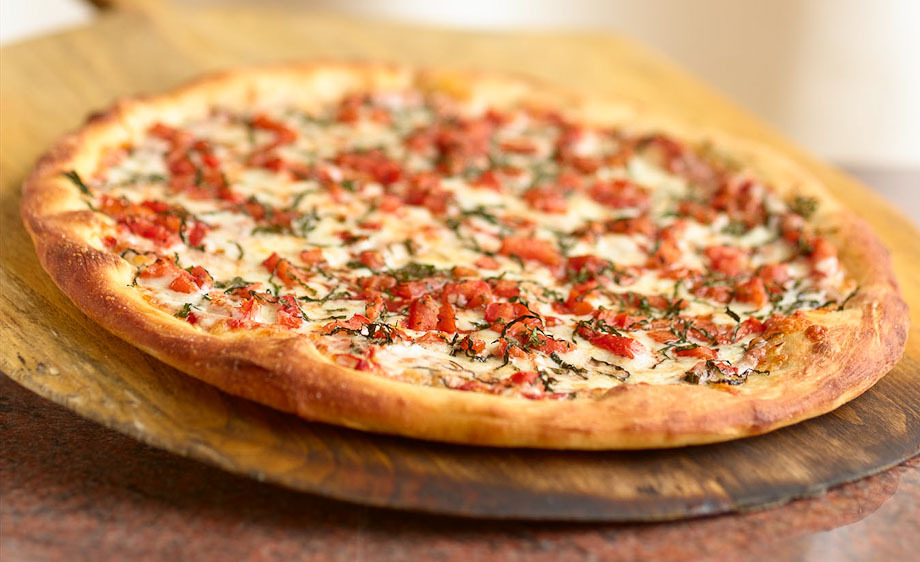 Where: The Imperial, Janpath
Situated in the Imperial hotel, San Gimignano is a restaurant serving authentic Italian flavours. Some of their ingredients – especially cheese – are imported all the way from Italy. Their pizzas are prepared in a wood fired oven, make them even more authentic along with the original ingredients incorporated.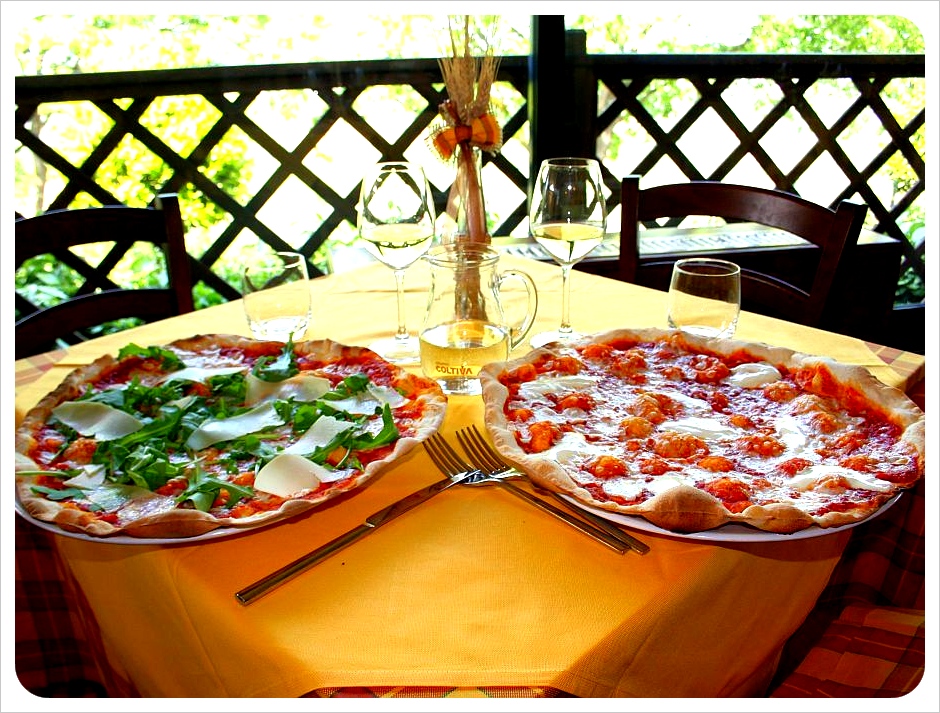 Where: Hyatt Regency, Bhikaji Cama Place
La Piazza is an award-winning restaurant serving oven fresh pizzas that are made using the finest ingredients and toppings like bell peppers and cheese. Although every pizza on the menu is worth a try, the LaPiazza is the show stealer. Made with roasted garlic, goat cheese, pesto and sun-dried tomatoes, this pizza can never go wrong.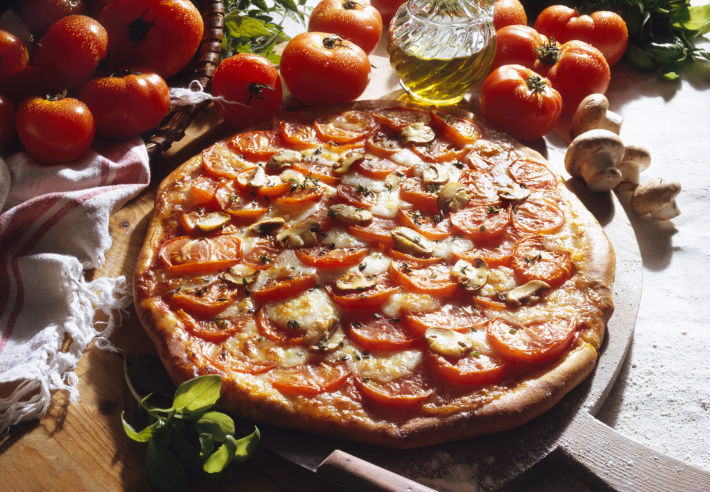 Where: Trident, Gurgaon
Serving world cuisine, Cilantro attracts a large crowd. Situated in Trident, the restaurant is best known for its freshly baked thin crust Italian pizzas made in a specially designed wood fired oven.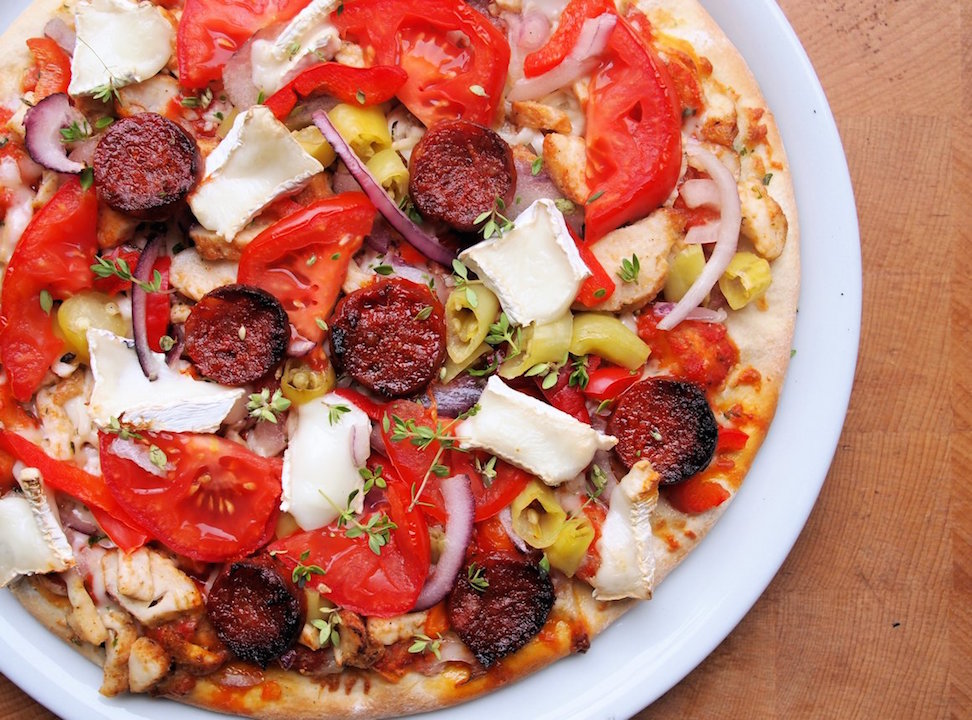 Where: Ambience Mall, Vasant Kunj
Mumbai's famed Indigo franchise has a presence in the capital city with its sumptuous modern American and European delicacies. The all-day dining eatery offers food specials that change daily and an in-house Deli shop and kitchen store. Their wafer Thin Pizzas are a must try especially their Chorizo and Scamorza.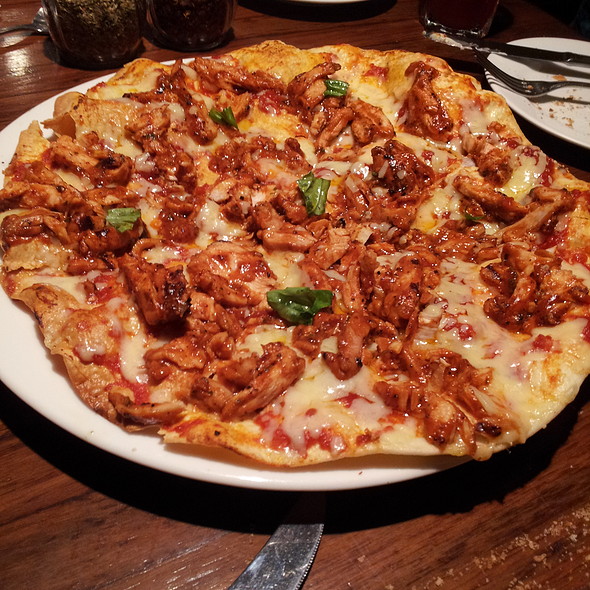 Where: Hauz Khas Village
Amour is famous for its menu including pastas, risottos, pizzas, grills and desserts also have a part to play in all this fame. Amour's pizzas are prepared in an open-air wooden oven, which goes well with the ambience of the place. The pizzas are juicy, loaded with flavor. The Popeye's pizza specially, is recommended whenever you visit this place.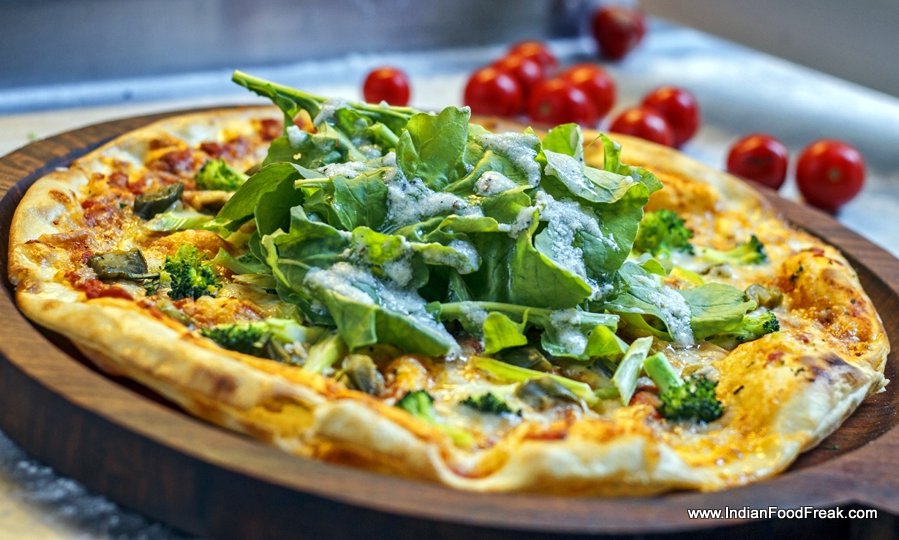 Where: Basant Lok Market, Vasant Vihar
Sartoria boasts of brick oven pizzas that are crisp and freshly baked. The thin crust, which has been burnt with the texture of the bricks, gives the pizza a beautifully flawed feel. The good old 'Margherita' pizza is their best on any given day.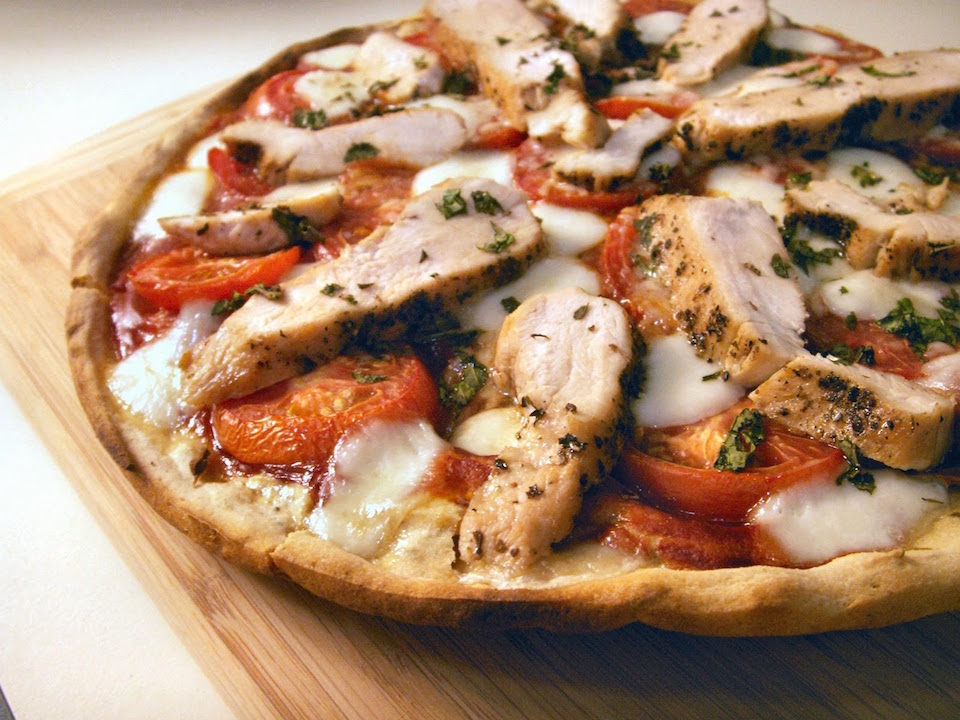 Where: Janakpuri
OTT serves 10" pizzas, which have a thin and perfectly baked crust. The toppings help make this pizza even more fresh and juicy. All their pizzas are prepared in a wood fired oven. The Sun-dried Tomato Pizza and the Chicken Tikka Pizza are a must try here.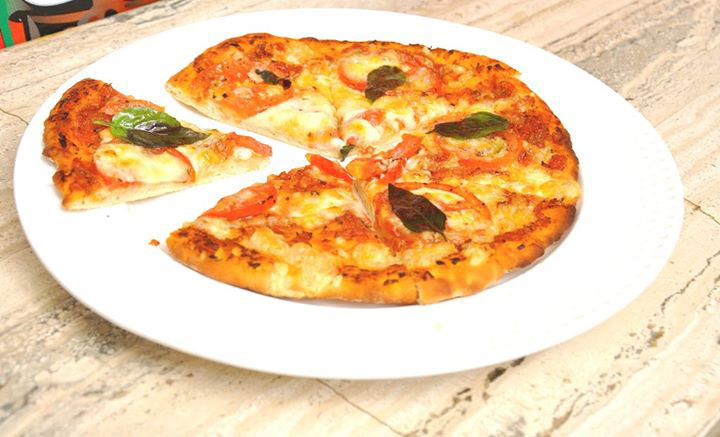 Where: Hauz Khas Village
Known for its Mediterranean cuisine and ambience, this place scores high for its consistent quality of food and a feel good atmosphere, each time you visit the place. They do a range of mouth-watering dishes but their Pepperoni Pizza deserves a special mention owing to its juicy ingredients and thin crust base that are must trys.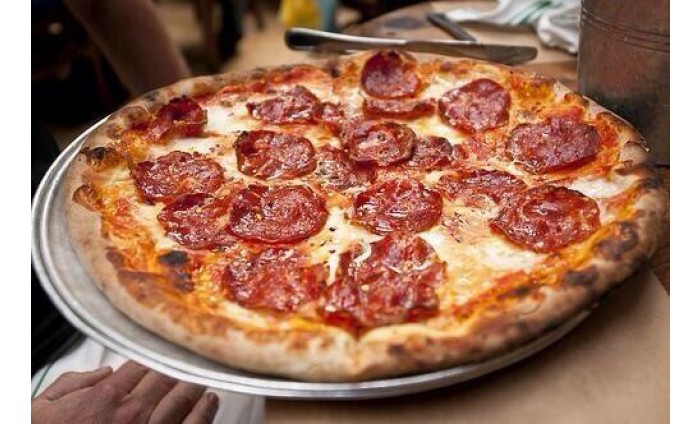 Where: M Block Market, GK-II
Their wood fired pizzas among other Italian dishes have quite a fan following. A menu consisting of a fairly large number of pizzas to choose from also works well for them. However, the pizzas here are only available during lunch and dinner hours. Do try their Aglio olio pizza.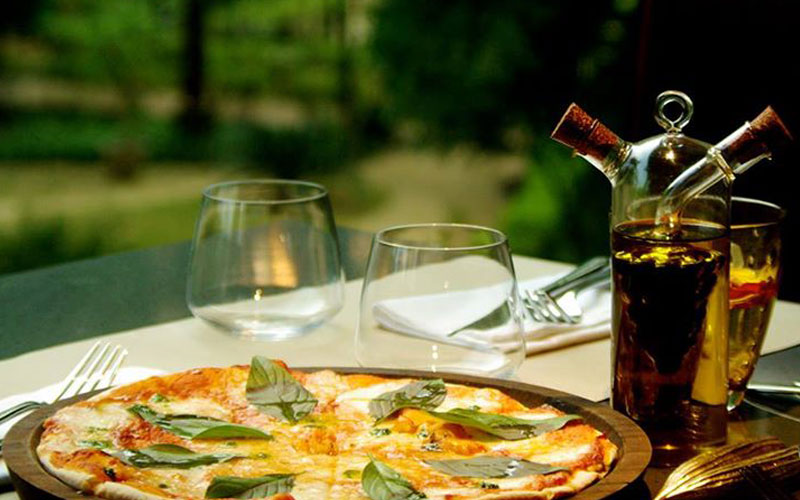 Where: Sector-29, Gurgaon
Spaghetti Kitchen is a specialty restaurant which is best known for its rustic and flavorsome Italian cuisine. Do try their signature Tutto Carne, Con Gambretti, 4 Cheese and Fresh Sage pizza.
https://instagram.com/p/3_Mx5Nhzmp/?tagged=spaghettikitchen
Where: DLF Cyber City
Italiano in Gurgaon is a cozy little casual place that serves authentic Italian food in town with a focus on mouth-watering pastas and pizzas! Do try their Pollo! Pollo! Pollo pizza.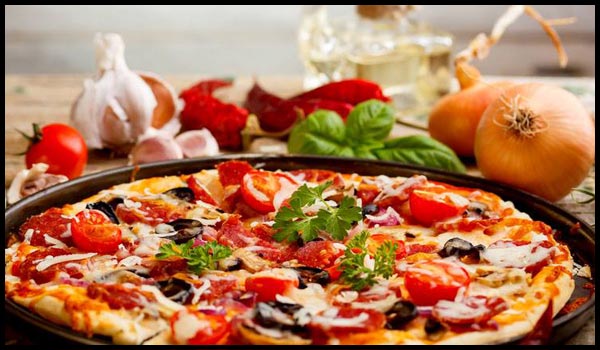 Where: Gurgaon; Vasant Kunj
Pizza Express is a successful chain with outlets all over the globe. Don't let the 'express' in its name deceive you because the Pizza Express menu is elaborate, tempting and all thing gourmet. The Calabrese pizza is a hot favorite and a treat for the pizza cravers.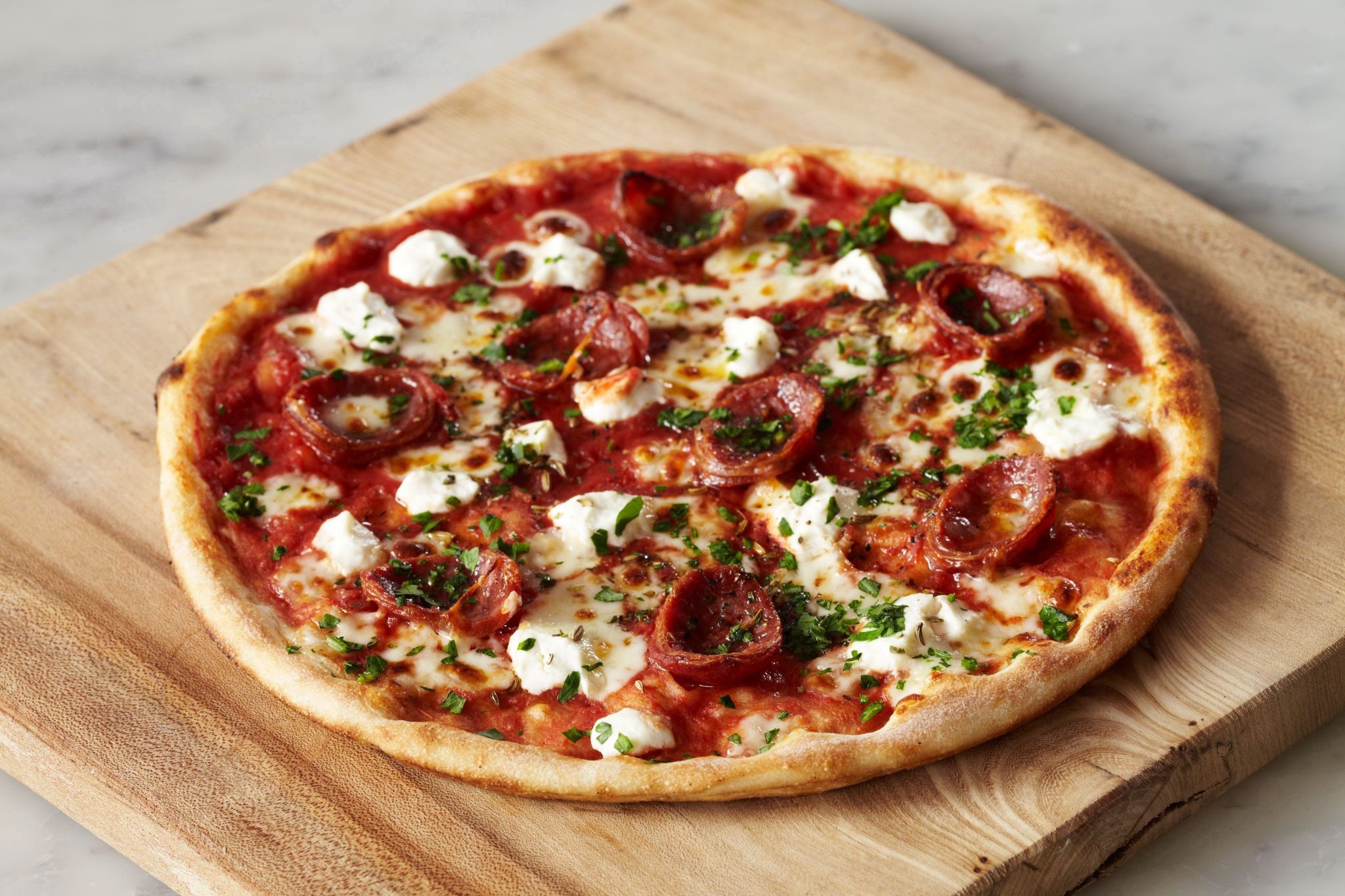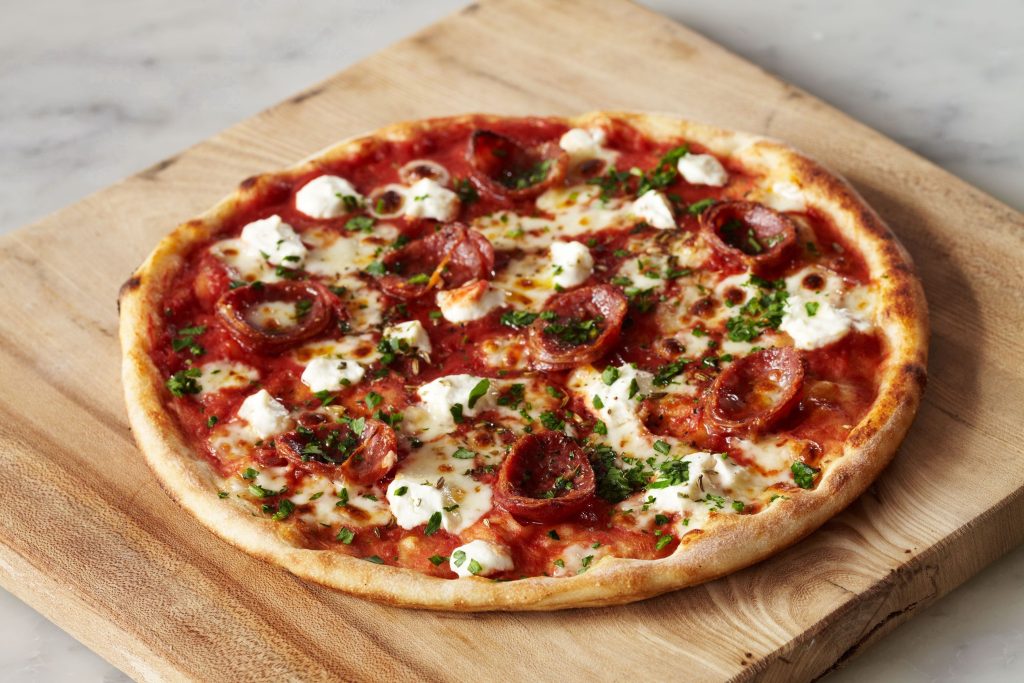 Where: Mehrauli
The moment you enter Olive, you'll know that you're in for an amazing time. Every item on their menu is a culinary experience in itself. The Olive's Signature Milano Paper Pizza is worth taking a bullet for.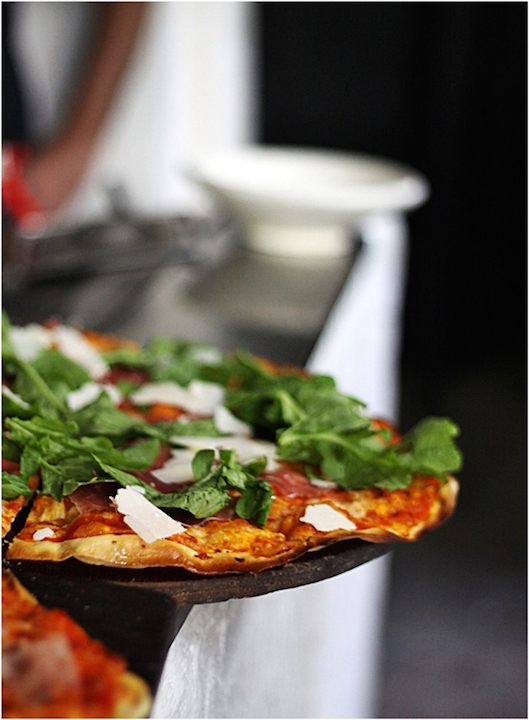 Where: Gurgaon
Fresh out of the oven, the pizzas here have a superior selection of toppings ranging from the classic margherita to fancy grilled prawns. Even though you'll want to eat all that's on the menu, take our advice and go for the Peri Peri Chicken Pizza and the vegetarians will relish the Rome Style Veg Pizza.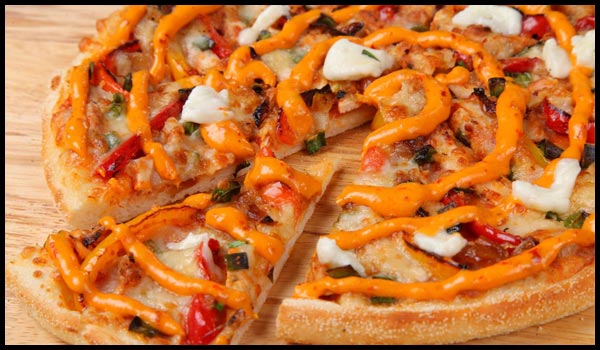 Where: DLF Cyber City, Gurgaon
Olive has always been touted as one of the top destinations for quenching your European and Italian food cravings, especially their superbly smacking wood oven pizzas! It is a place where you can embrace your inner quirk while embracing some of their most admired dishes like The No Cheese Pizza or the All Veg on a Thin Crust as well as entrancing options like the fresh Basil Pesto and their signature 17" paper thin Milano Pizza.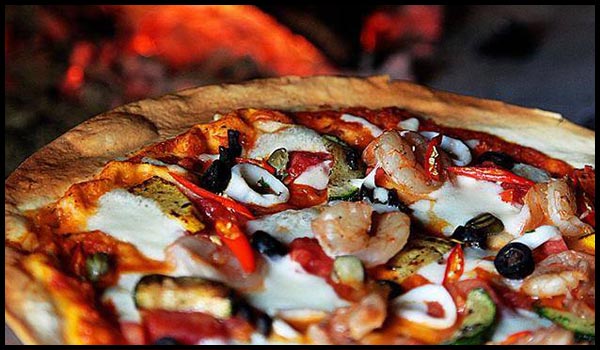 Where: DLF Cyber Hub, Gurgaon
This well admired California based Pizza chain is now open in India, and more specifically the newest foodie haven, in Cyber Hub, Gurgaon. The whole essence of the place is top-notch pizzas, an elaborate range covering various styles of the dish in Californian fusions, traditional Italian and localized favorites that fare well with most people's assorted palates.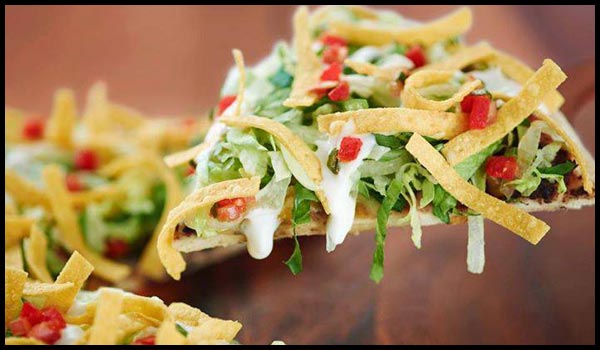 Where: Golf Course Rd, Gurgaon; Sohna Rd, Gurgaon
Founded in 1938, in the small fishing town of Castellammare del Golfo in Sicily, Vito grew up on a farm where they raised cattle and made cheese. He opened his first pizzeria in Queens and since then there has been no looking back with outlets in Rome, Italy and in Delhi. PizzaVito is a chain of restaurants that showcases Italian-New York, family-style pizzas. Do try Vito's Speciality Pizzas – especially Mulberry Street.
Where: Mehrauli
Tonino is inspired by the enchanting villas of Siena and San Gimignano in Tuscany Italy. Mr. Tonino Generale of Napoli brings to you the most authentic Italian cuisine to New Delhi. Do try their Provencale, Straccetti and Affumicata Pizzas.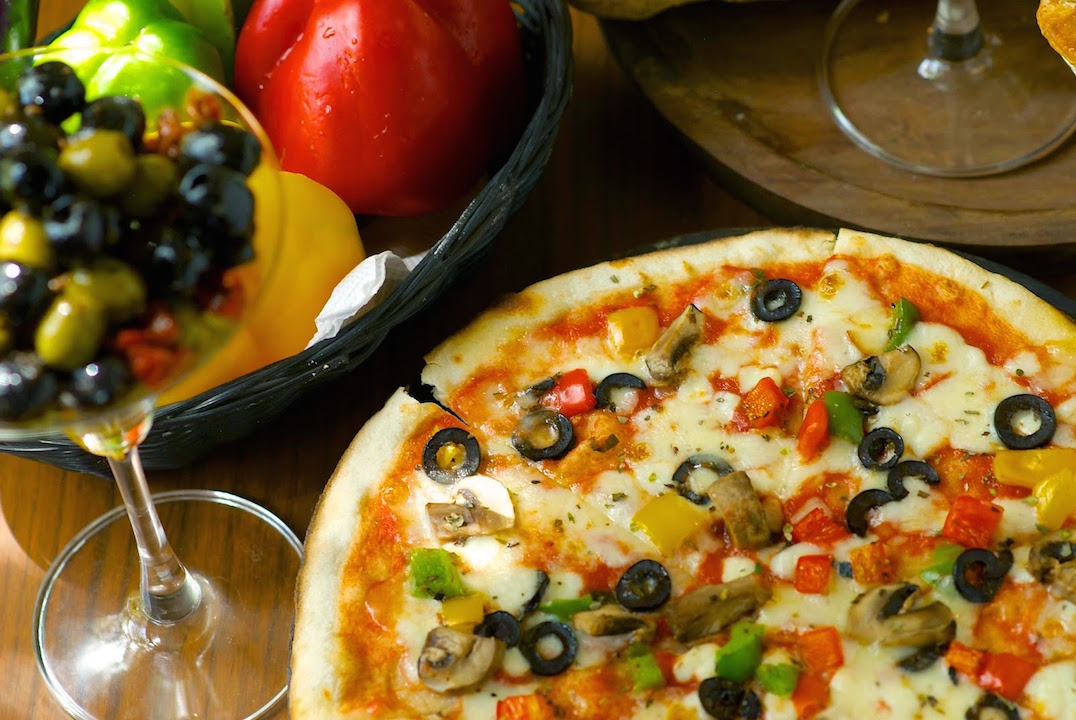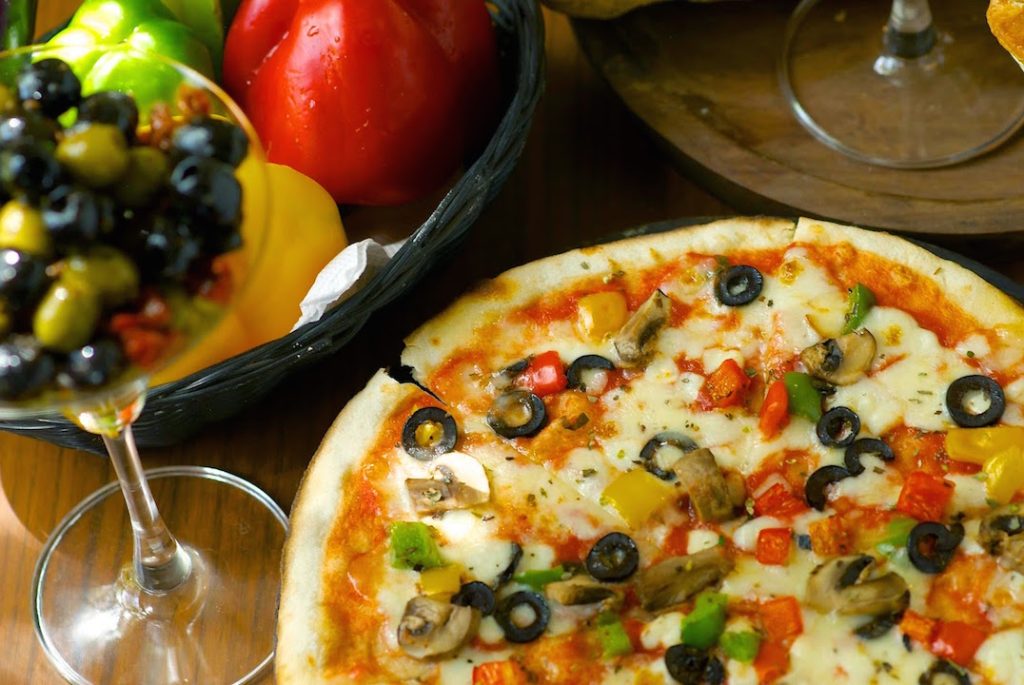 Where: Khan Market
La Vie is a petite yet cozy place that serves Italian gourmet food, coupled with some hot-selling Indian grills. 'La Vie' happens to mean 'the streets' in Italian, capturing the true essence of the cuisine served here, easy Italian street eats. Do try their High on Shrooms, Pizza A La Vie Style and Bingo Pizza.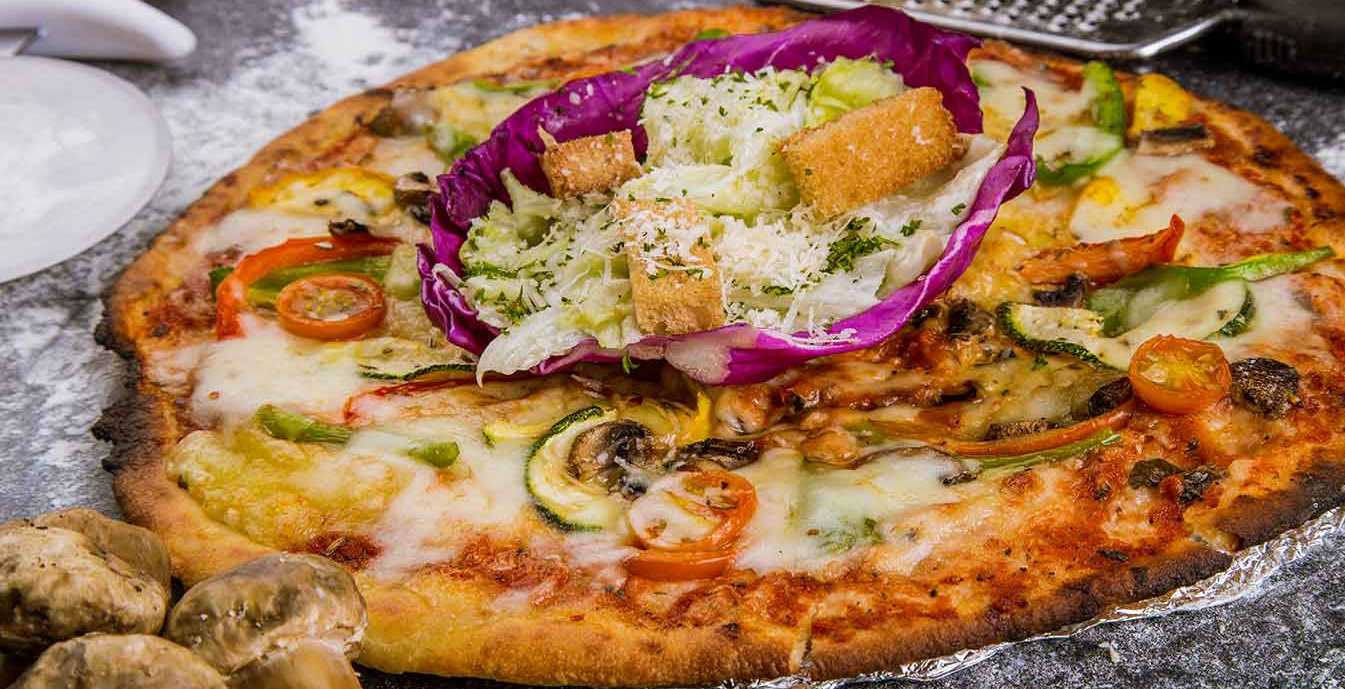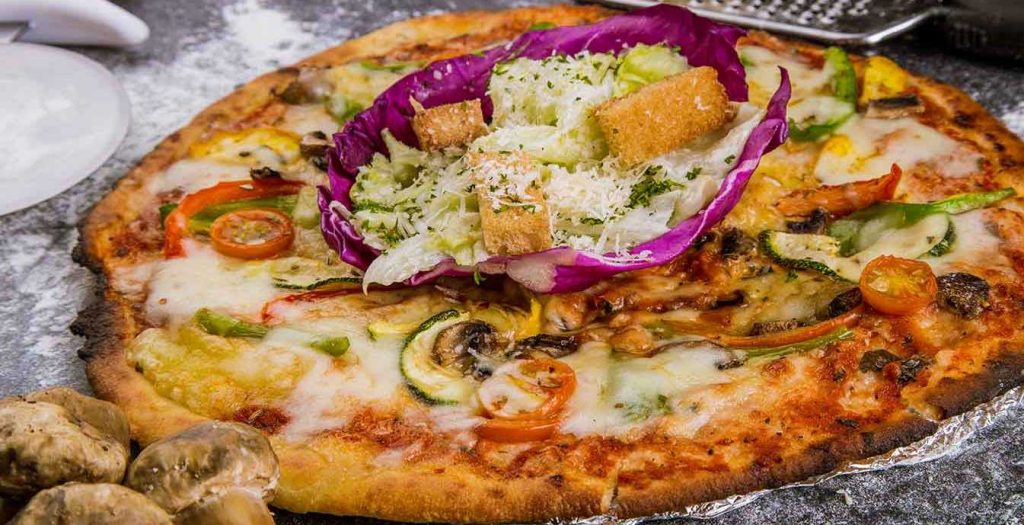 Where: The Westin Hotel, Gurgaon
Prego is a fine 'fun-dining' restaurant located at The Westin Gurgaon serving genuine Italian feasting options prepared to completely charm one's socks off! This exquisite restaurant is centrally located inside the hotel, with both indoor and alfresco seating options of up to 110 covers in total. When here do try the Agnolotti al Sugo di Arrosto.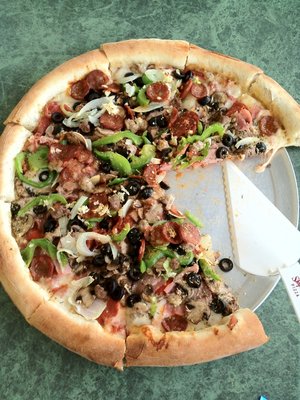 Where: Vatika Atrium, Golf Course Road
56 Ristorante Italiano's amiable & eloquent décor transports one to the by lanes of Rome, where one can pamper themselves with a culinary feast covering the North and South of Italy, coupled well with an impressive wine list to recreate a romantic evening.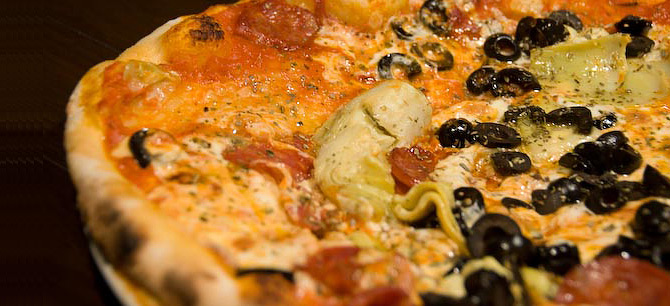 Where: Hauz Khas Village
This one's for the casual pizza eater. New York slice gives out their long and lanky delicious pizzas by the slice in a cozy and chilled out café like space. A few slices that just can't be missed are the Stock Exchange, Tribeca and United States of Bacon.
https://instagram.com/p/kKDQSTvNqI/?taken-by=pradhankita
Where: Defence Colony
Moets Stone is ideal for a chilled out and a laid-back evening. The menu has been imported straight from Italy and some of their signature pizzas include Affumicata, Frutti Di Mare and Funghi Di Bosco. You also have the option of making your own pizza!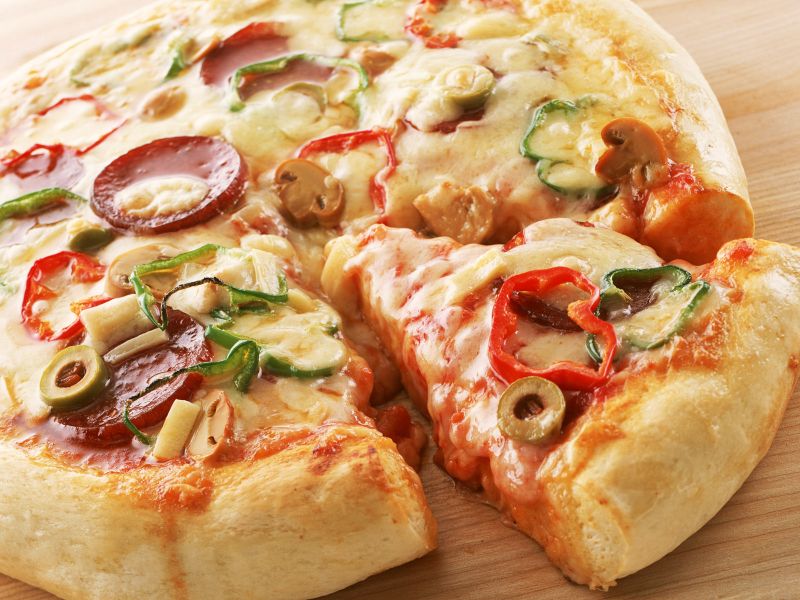 Where: Hauz Khas Village
True to its name, this eatery serves pizzas from different parts of the globe. The place strives to bring you some favourite dishes such as Punjabi Makhani, Bhaji, Southern fried chicken, Fish & Chips, Falafel, Nachos & Salsa and so on dressed on a pizza.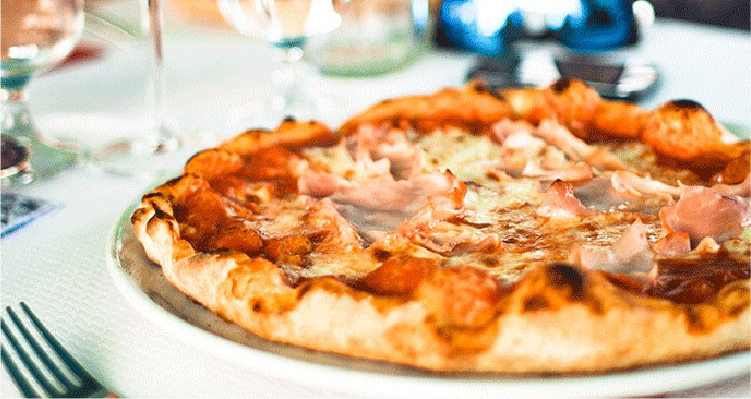 Where: Defence Colony
A warm and cozy diner that serves up some crunchy thin crusts crowned with delicious toppings. Some of their must haves are the Jamaican Heights, Yellow Cab Special and La Bomba.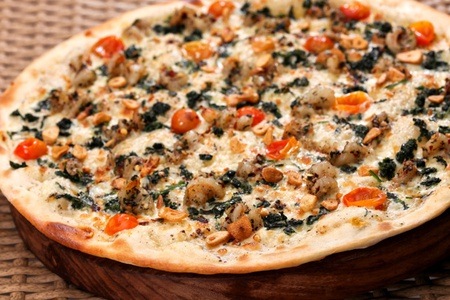 Where: Sector-21, Gurgaon
Hidden away in Gurgaon's bustling IT Space, Infospace, Pizzoccheri is swarmed by starving corporate honchos. Their innovative toppings include the likes of Paneer Shaslik, Pepperoni Crack and Egg & Roasted Chicken.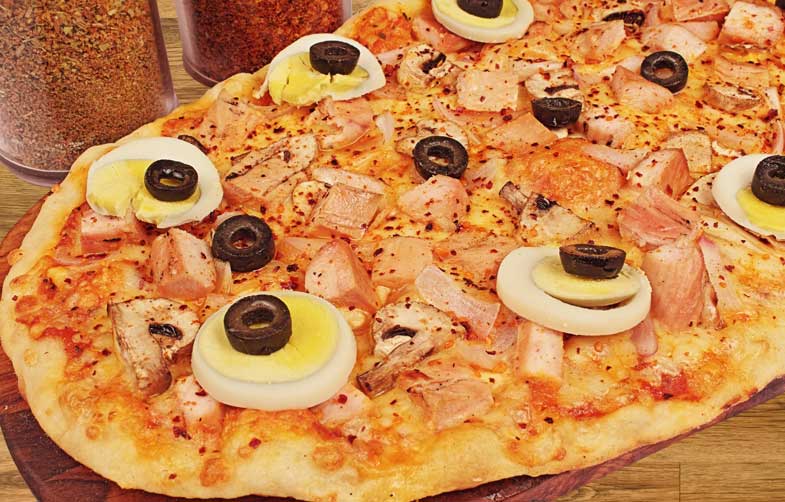 Where: Hauz Khas Village
It's a Naanza, not pizza. Lights Camera Action serves their pizza with a twist – a naan instead of a pizza base. That's right. With toppings like Highway, Hera Pheri, Sholay and Rock On the Naanza just gets better!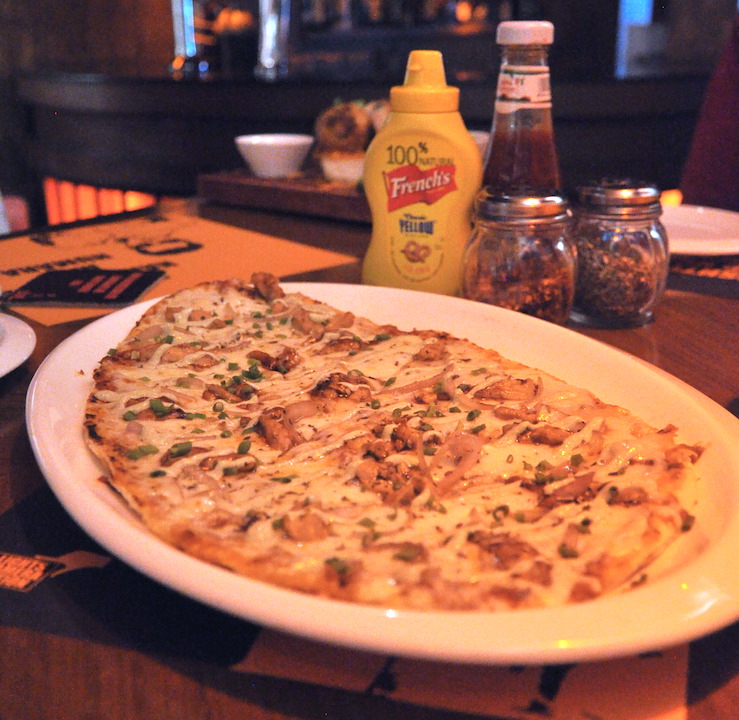 Spiritual Bar & Lounge
Where: DoubleTree by Hilton, Gurgaon
The place is known for its fresh wood fired pizzas and classy décor. Pizzas that can be sworn by include the Verdura, Affumicatoand the Spiritual Chocolate Pizza. Your read that right, a chocolate pizza!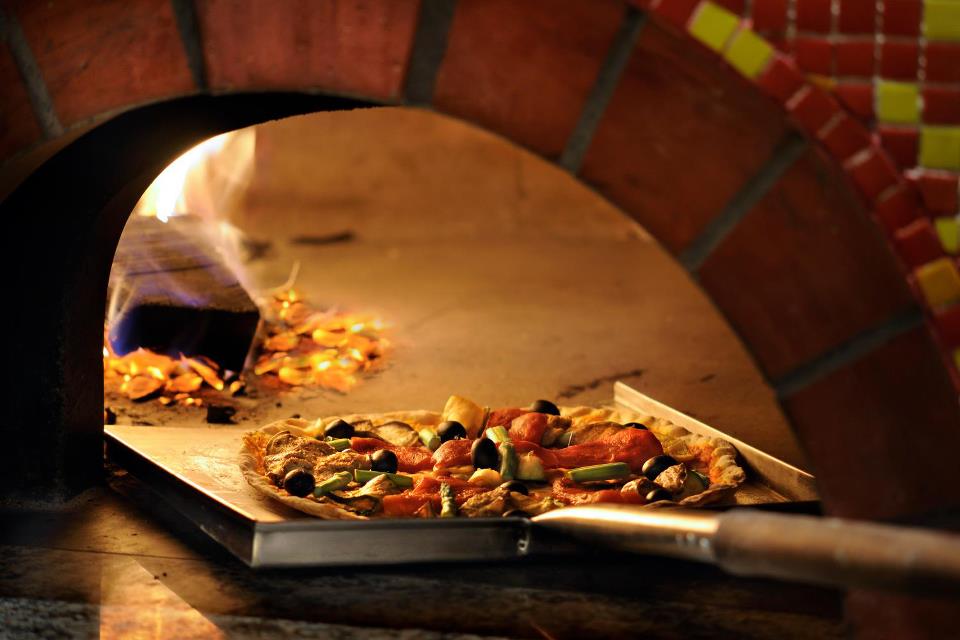 Where: Gurgaon; Vasant Kunj; Saket
The most recommended pizzas on the menu include the Scarmoza and Viennese Pizza. This cafe is highly recommended for casual visits with friends or acquaintances.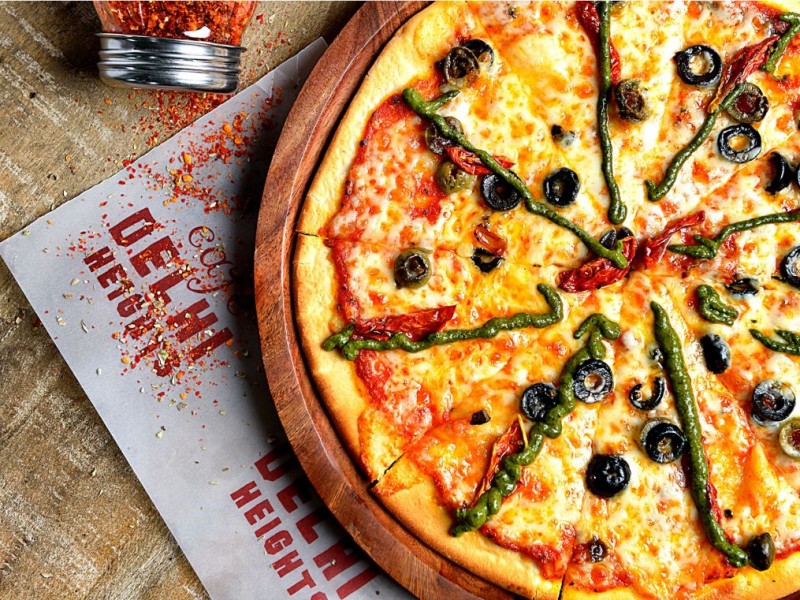 Where: GTB Nagar
Nestled among many other outlets in the Delhi University vicinity is the Da' Pizza Planet. A pizza haven among students the menu here prides itself with toppings like the Hot Zone anf Traffic Signal and some gourmet selections like The Grandmaster, Fusion Farm and Olive Garden. It doesn't stop there, they have a separate 'Chicken Special' section with – you guessed it – chicken only toppings.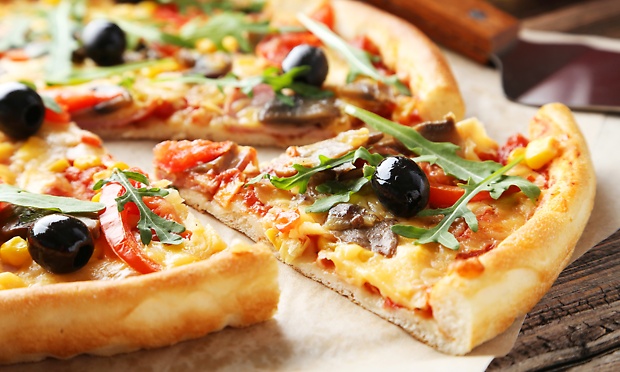 Where: Khan Market
The Big Chill Café is famous for its Italian food, cheesecakes, ice creams, shakes & continental food. Their thin crust pizzas are super crunchy and the delectable topping make it even more heavenly.
https://instagram.com/p/3UWq1DF9Qu/?tagged=bigchillcafe
Where: New Friends Colony
A stalwart in Italian and Continental cuisines, Ego Obsession is loved for its palatable grubs. Their long list of crunchy thin crusts is worth every single penny. With variations like the Lite Pizza, Smoke Cheese and Ego Special Laggera Pizza Ego serves every possible form of this heavenly dish.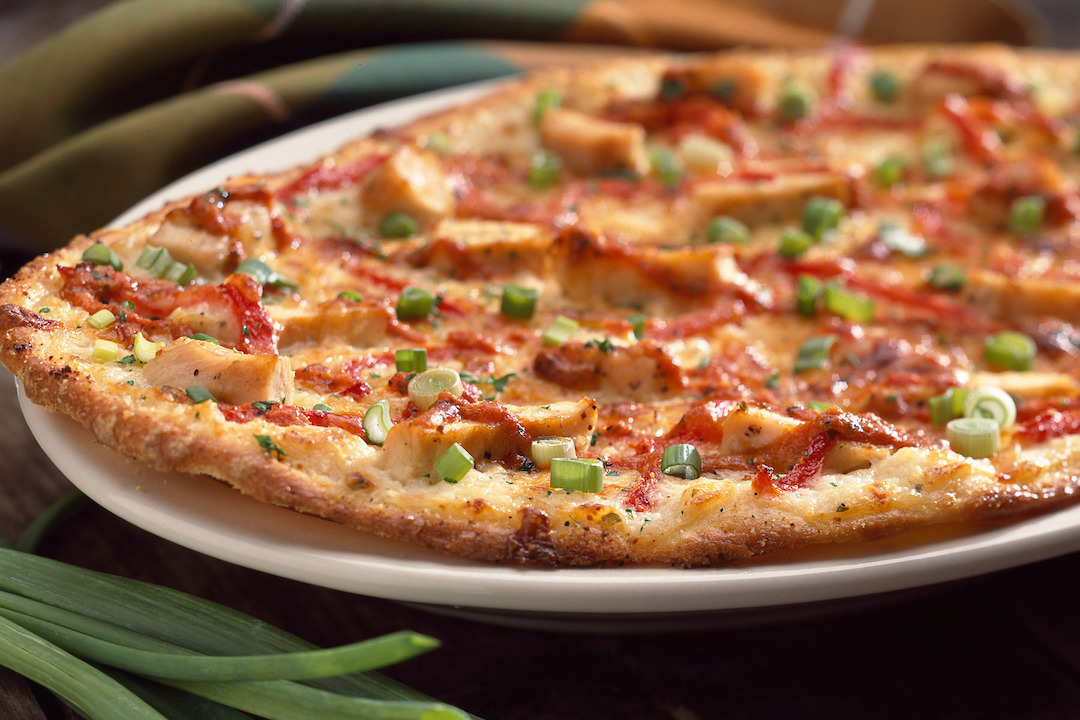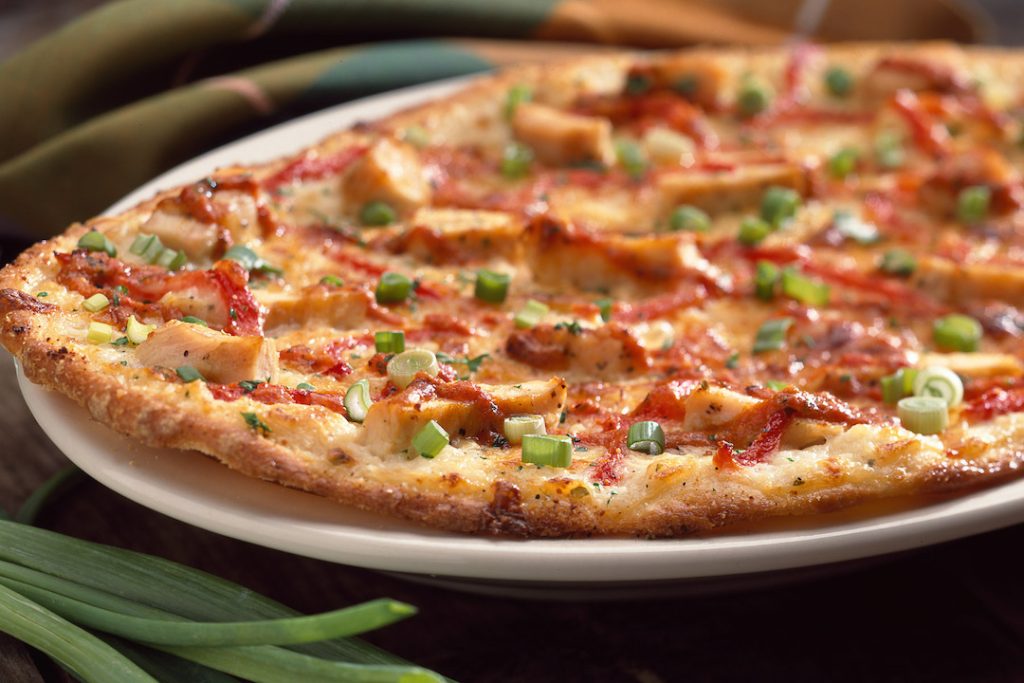 Where: Connaught Place; Gurgaon
Yet another place to grab a quick delicious slice of Delhi's best, Sbarro offers a wide array of thin slices, pan pizzas and stuffed pizzas. The best on their menu are the Ham & Pineapple, Tangy Peppers, White Pizza and Peppy Chicken Bolognaise.
https://instagram.com/p/5J3UW7B1Dh/?tagged=sbarro
Where: Nehru Place, Saket
An eatery known for its impeccable Italian and European cuisines, Fio also serves up an interesting array of pizzas, which includes the mouthwaterers with topping like Smoked Salmon-Camembert-Chives, Spinach-Field Mushroom-Pepper-Mascarpone and Herb Roated Vegetables-Capers-Garlic. Slurp!
https://instagram.com/p/0AqzPUohJd/?tagged=fiocookhouse
Where: Khan Market, Hauz Khas Village
The menu of this continental restaurant is full of finger-licking pizzas. Bacon, shrimp, grilled chillies are a few interesting pizza toppings apart from the regular ones that this restaurant has to offer. Try their Margherita Pizza served with mascarpone foam, shrimp, pepperoni and bacon, and Grilled Chillies Pizza served with saffron hints – they are not only delicious but are also visually enticing.