30 Cafés To Load Up On Iced Tea In Delhi This Summer
It's March and the thermometer has already crossed the 30-degree mark. Yep, the mercury is on a constant rise and though we are struggling to keep ourselves from having a heat flash, it is just the beginning of a Delhi summer. And alth gh, these desi summer specials too are the perfect solace in the season, some iced tea too would do the trick just about right! So head over to these relaxing tea rooms in Delhi to grab your share of chilled Iced Tea!
Cha Bar
N 81, Oxford Bookstore, Connaught Place, New Delhi-01
Buy a nice book and settle in for hours with their decently priced thousand varieties of coffee, tea, and nibbles.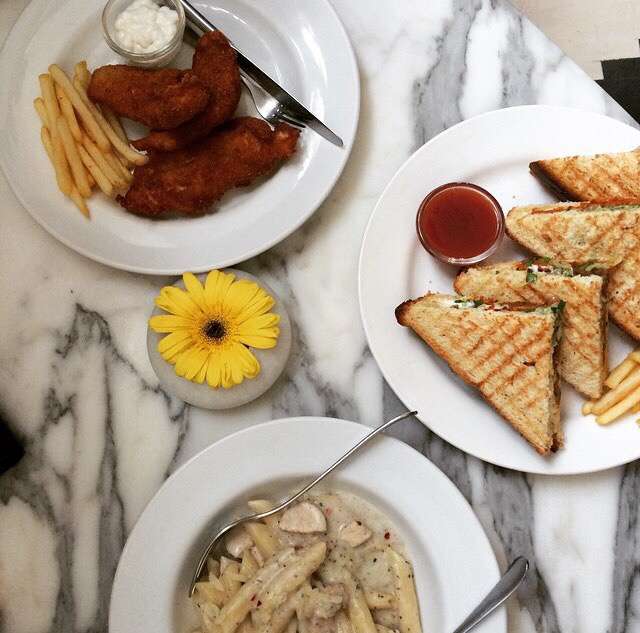 Image: Zomato
Elma's Bakery, Bar & Kitchen
31, 2nd Floor, Hauz Khas Village, New Delhi-16 | 011 33105386
Enjoy your choice of caffeine paired with delicious home baked breads and pastries in a calm retro space.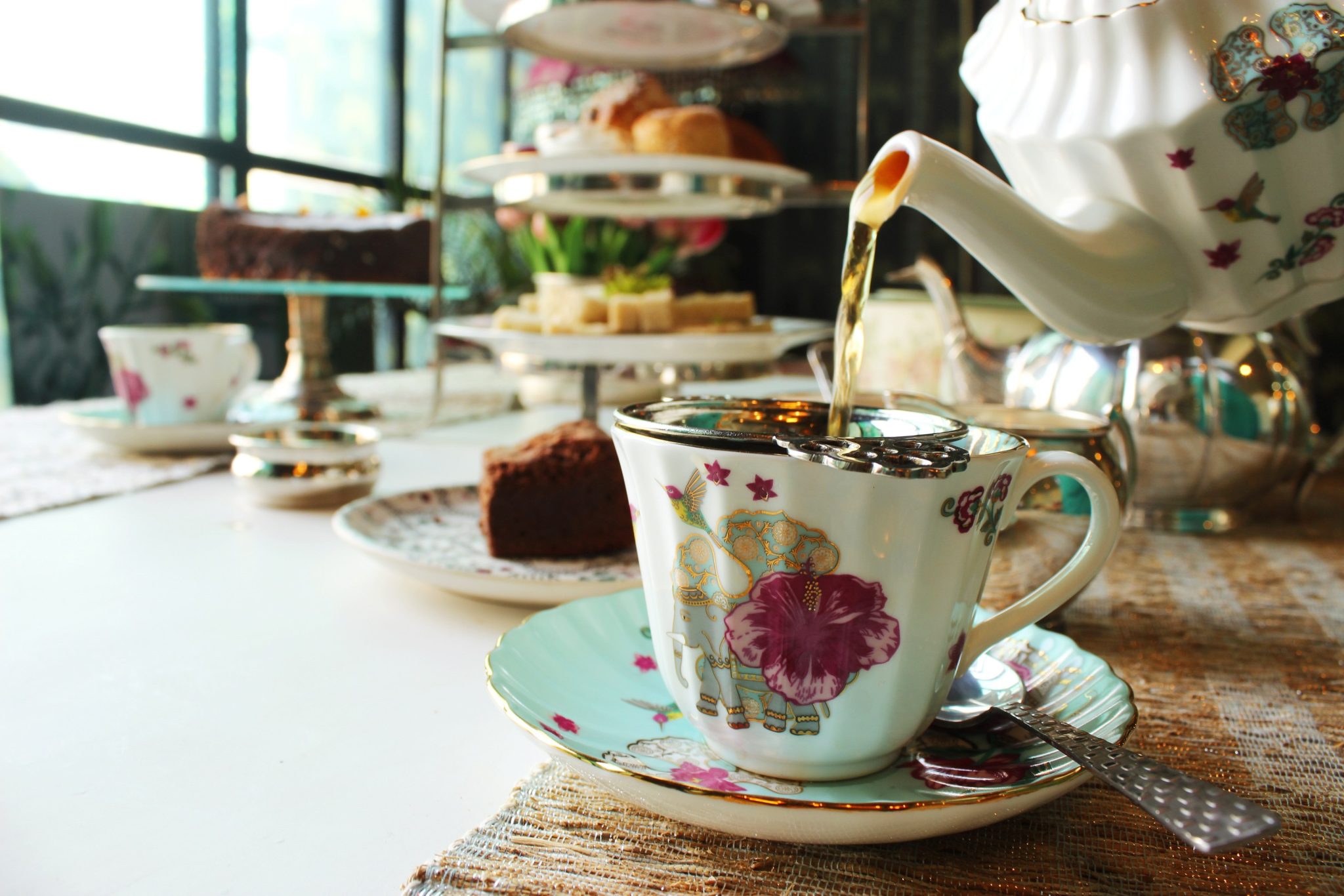 Image: Zomato
Ivy & Bean
119, Sishan House, Shahpur Jat, New Delhi-49 | 011 43086302
A tranquil space in the young and bustling Shahpur Jat, Ivy & Bean is for the peace-loving soul.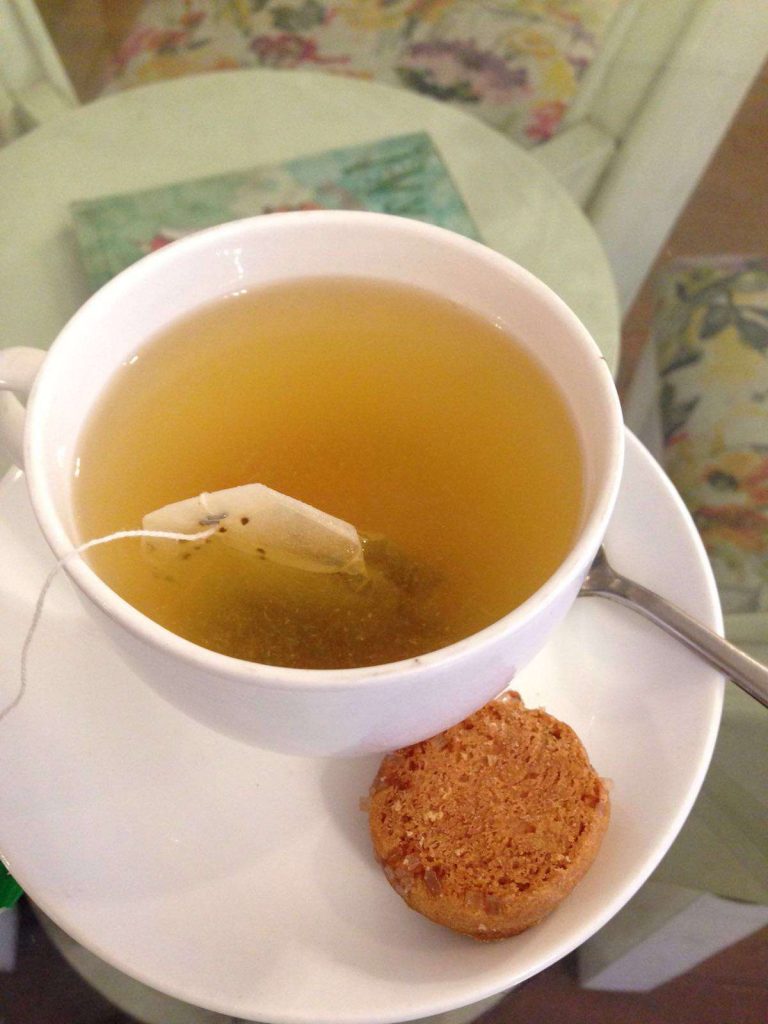 Image: Zomato
Chaayos
Hauz Khas Village | 26, 1st Floor, Hauz Khas Village, New Delhi-16 | 011 33106264
Gurgaon | Amenities Block, Unitech Infospace, Sector 21, Gurgaon-122001 | 011 32551234
Their experiments with chai have ended us up with a variety of leaves and flavours to pick from.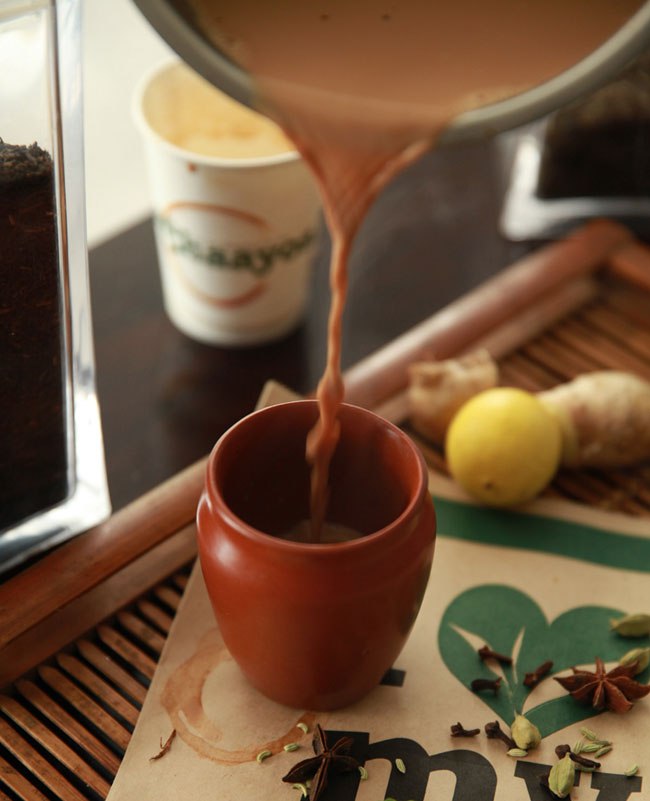 Image: Chaayos
The Tea Lounge – Taj Palace Hotel
Taj Palace Hotel, Diplomatic Enclave, Sardar Patel Marg, New Delhi-21 | 011 66503890
This 5-star café cannot be doubted with its delicious bakes and certainly not its calming blends.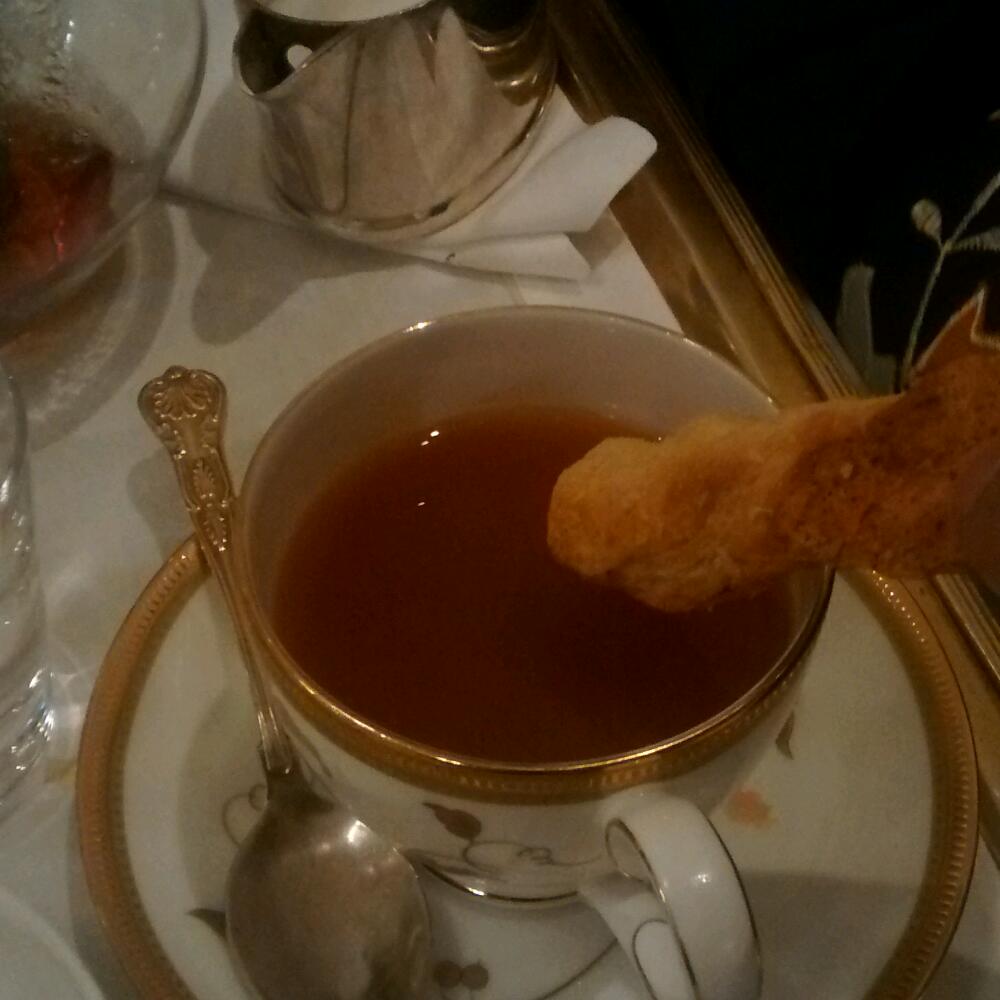 Image: Zomato
Coffee Bean & Tea Leaf
Netaji Subhash Place | Shop 7, 1st Floor, PP Tower, Netaji Subhash Place, Delhi-34 | 011 45050209
Khan Market | 62, Middle Lane, Khan Market, New Delhi-03 | 011 43086302
Gurgaon | 3rd Floor, Opposite PVR Entrance, Ambience Mall, Gurgaon-122001 | 0124 4665589
Saket | 1st Floor, Select Citywalk Mall, Saket, New Delhi-17 | 011 40597535; 011 45771168
A beautiful décor and scrumptious eats teamed with classic Green, Black, Flavored and Herbal & Fruit Infusion teas for the win!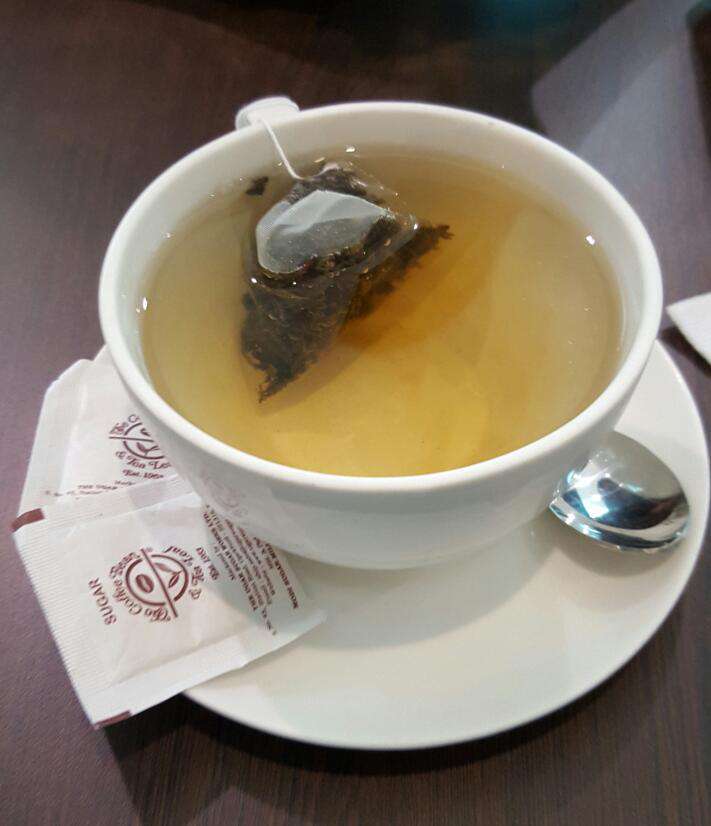 Image: Zomato
United Coffee House
E-15, Connaught Place, New Delhi-01 | 011 23411697; 011 23416075
Set up pre-partition, the United Coffee House is as pleasing to the eyes as it is to the taste buds.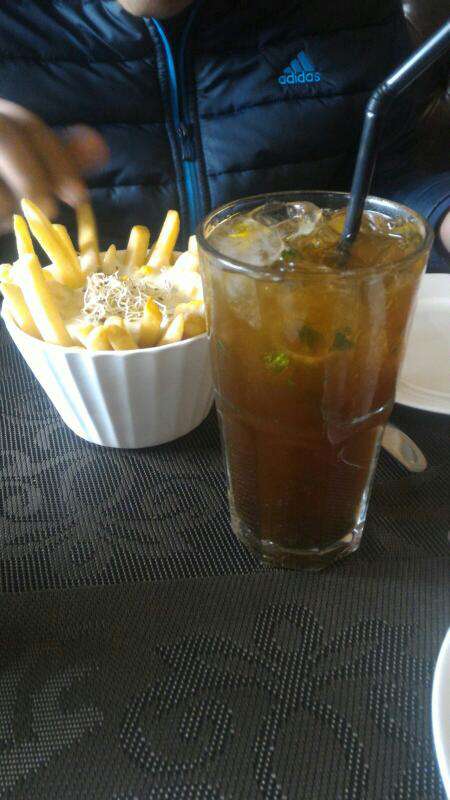 Image: Zomato
Bizibean Coffee
GK-1, Upper Basement, DLF South Point Mall, Golf Course Road, Gurgaon-122002 | +91 8527195623; +91 9810120506
Dive knee-deep into a plethora of teas right from the calming hot ones to refreshing iced ones.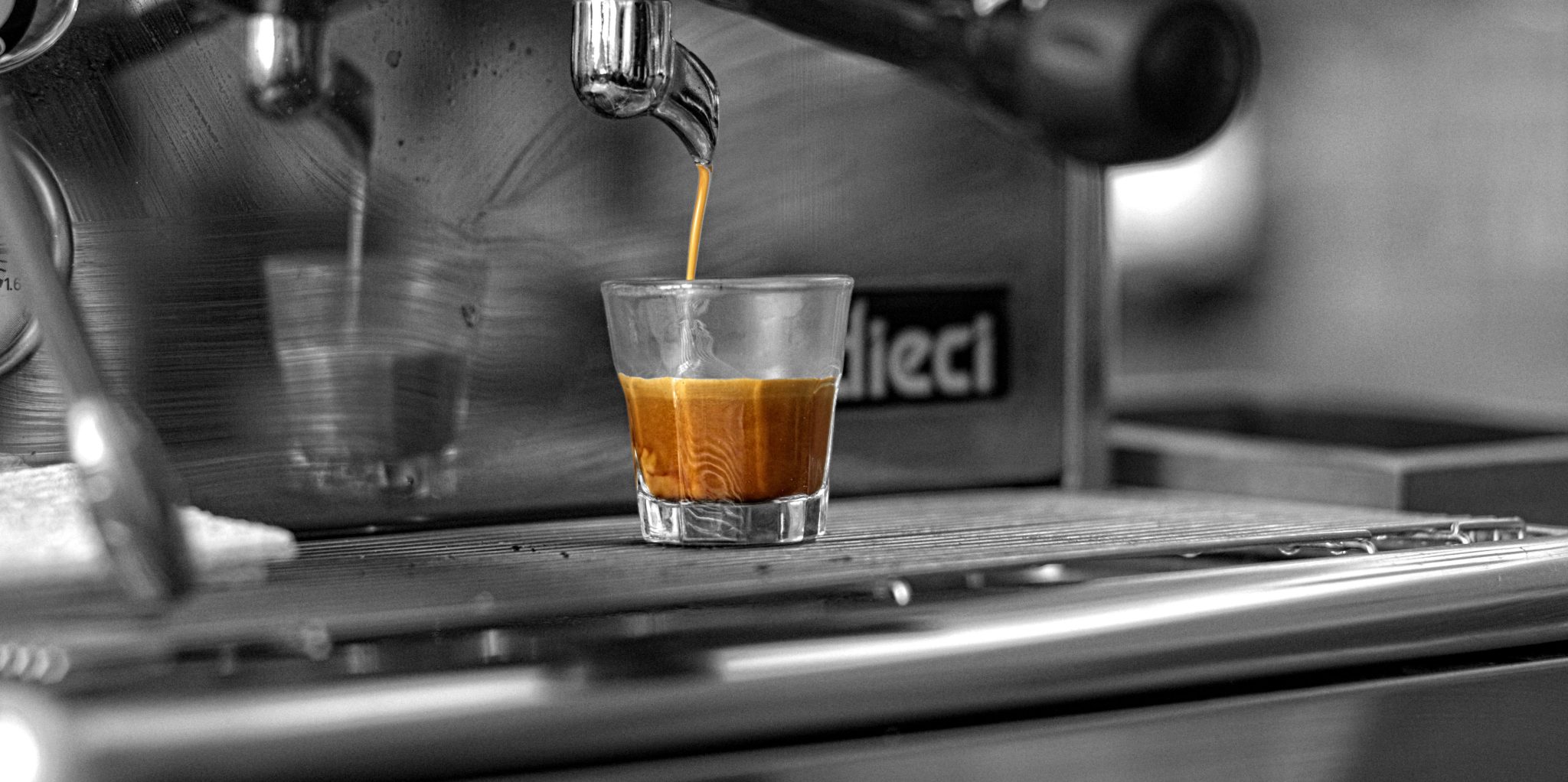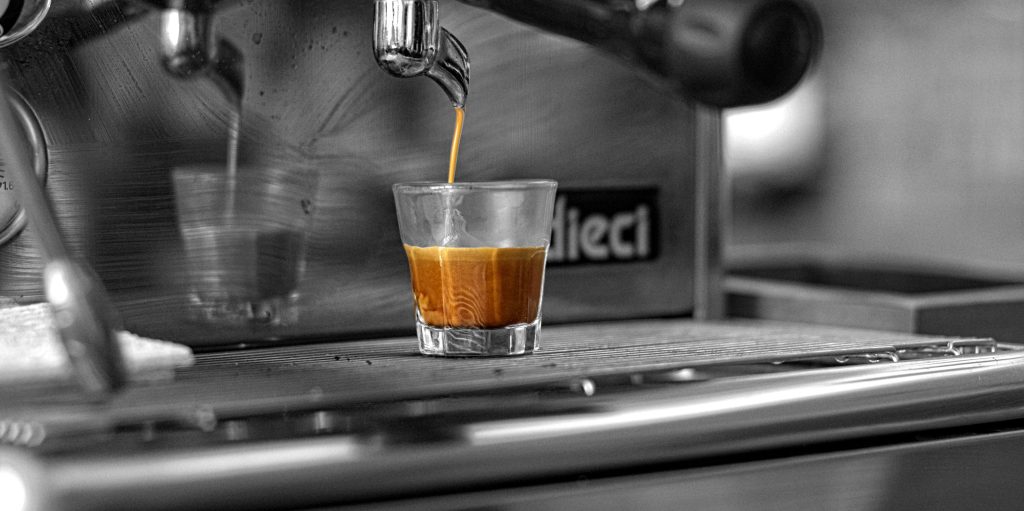 Image: Zomato
Tea Halt
Shop 68, Ground Floor, Good Earth City Center, Sector 50, Gurgaon-110018 | 011 33107856
From the flavorsome masala chai to the calming nettle, they have it all. The place delivers their piping hot concoctions at you doorstep as well. Taking a break made easier!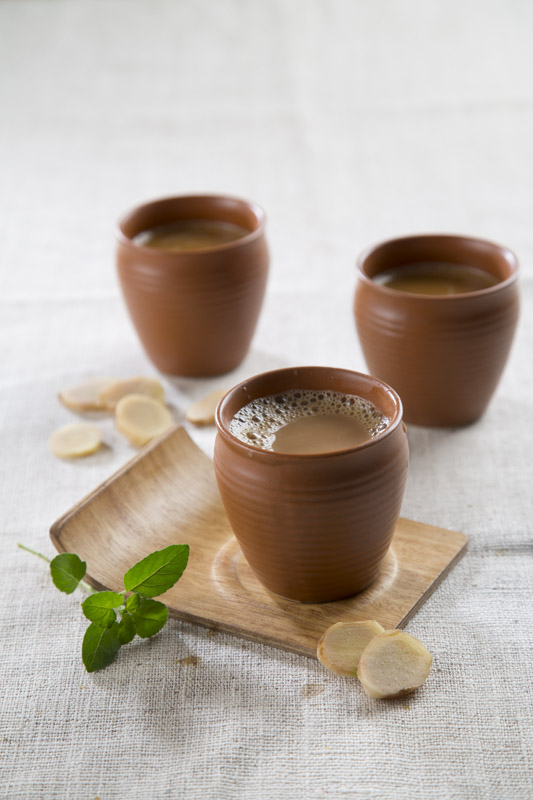 Image: Zomato
The Coffee Shop
8, PVR Anupam Complex, Community Centre, Saket, New Delhi-17 | 011 33105934
The café brews innumerable varieties of flavored and classic beverages. Steal an hour or two from your busy day and kickback here.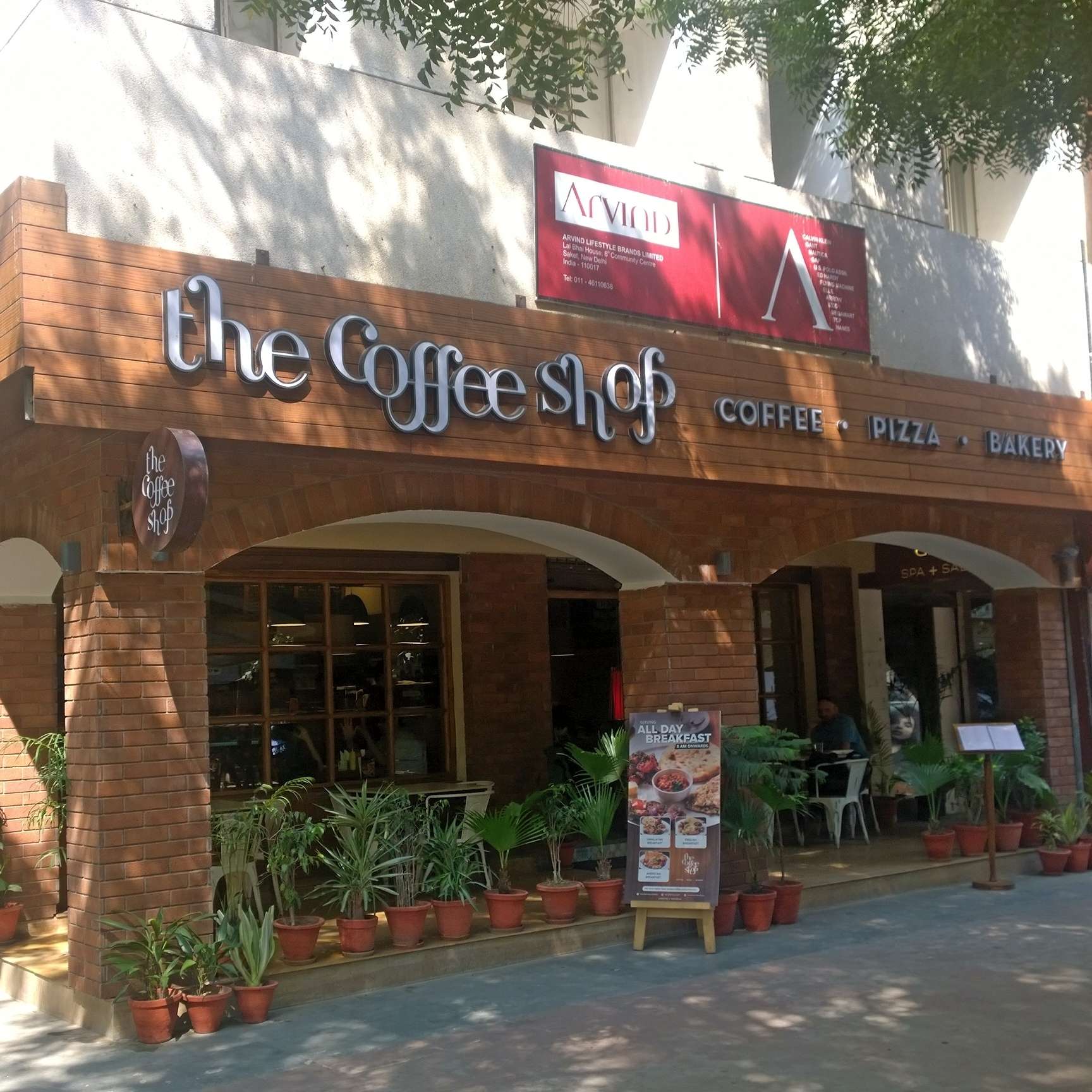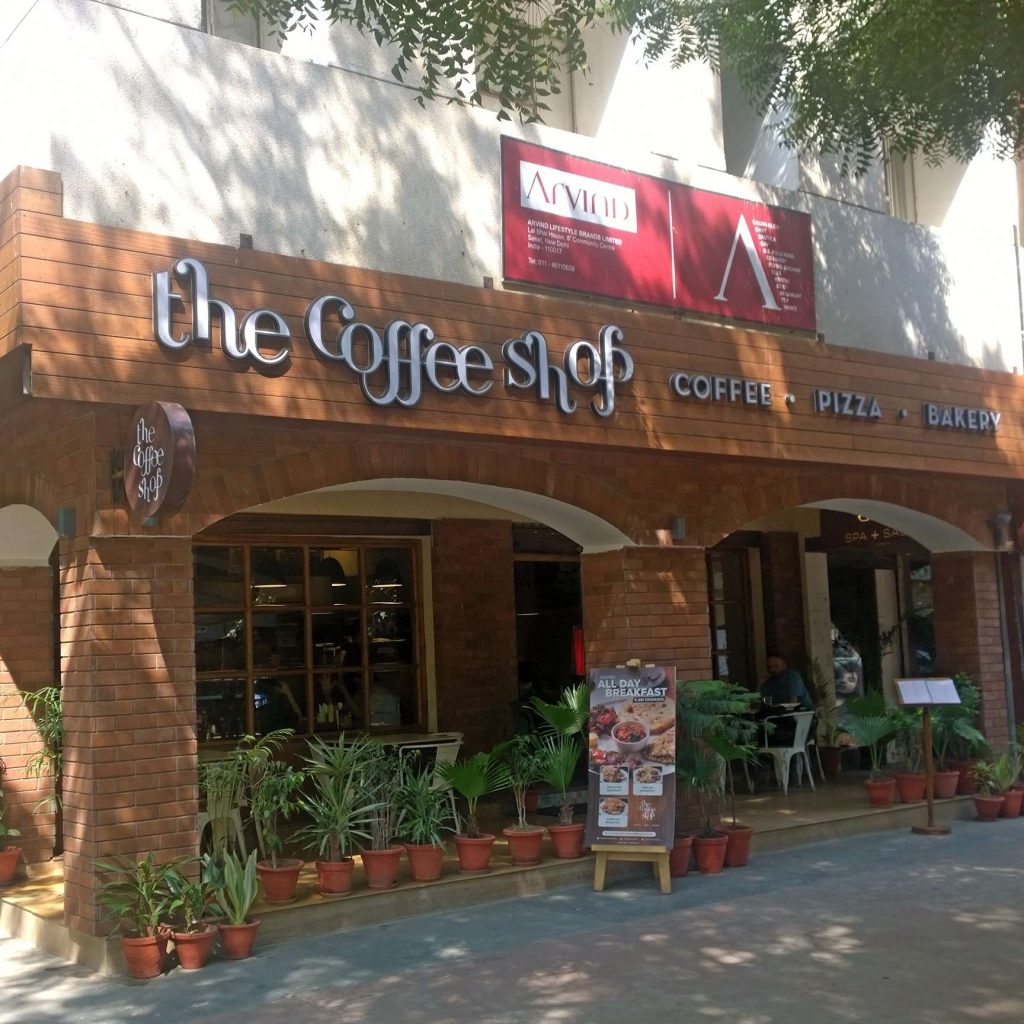 Image: Zomato
Chai Point
K-5, Cyber Hub, DLF Cyber City, Gurgaon-122001 | 0124 60009777
Pick your preferred size of Chai Flak or Ice Chai and sip away on delicious tea varieties like Apple Ice Chai, Lemon Chai and many others.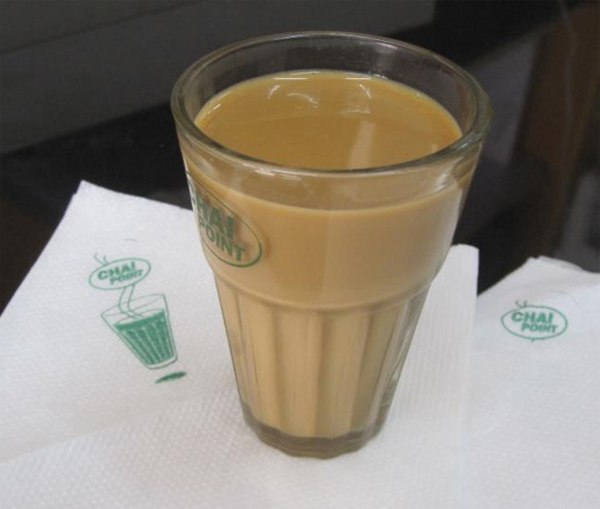 Image: Zomato
T'pot Café
7, Opposite Kotak Mahindra Bank, Main Shivalik Road, Begumpur, Malviya Nagar, New Delhi-17 | 011 33105971
Fix yourself some delicious desi kulhar (clay cup) tea along with a variety of other options like mint, jasmine, Darjeeling to name a few.
The Tea Place By Manjushree
8, Ground Floor, MGF Metropolitan Mall, Saket, New Delhi-17 | +91 9910472118
The Tea Place by Manjushree offers a refuge to people looking for some peace. The ambience along with the calming menu offerings will lull your senses into a quiet kip.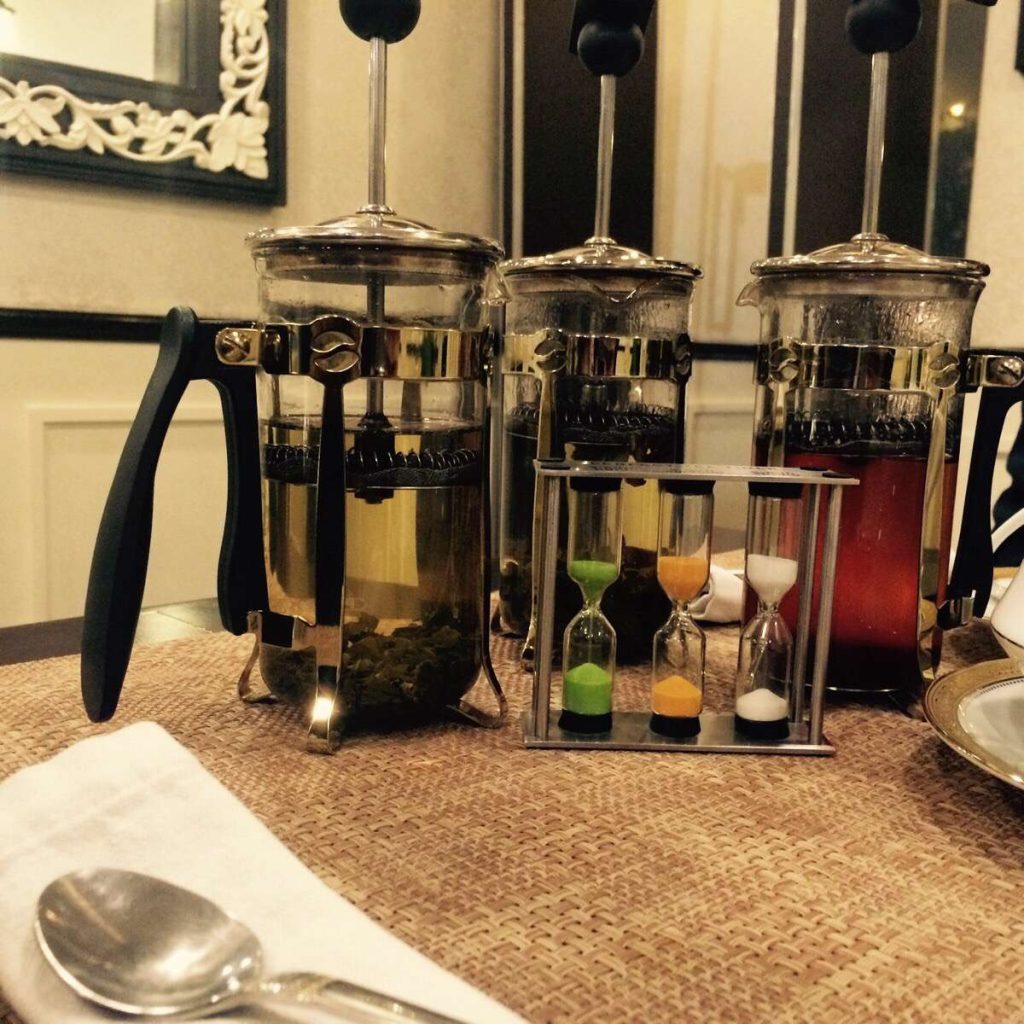 Image: Zomato
Kunzum Travel Café
T-49, Ground Floor, Hauz Khas Village, New Delhi-16 | 011 26513949; +91 9650702777
Tucked away in the lanes of chaotic Hauz Khas Village, this café serves as a haunt for anyone amidst travels, or simply looking to de-stress.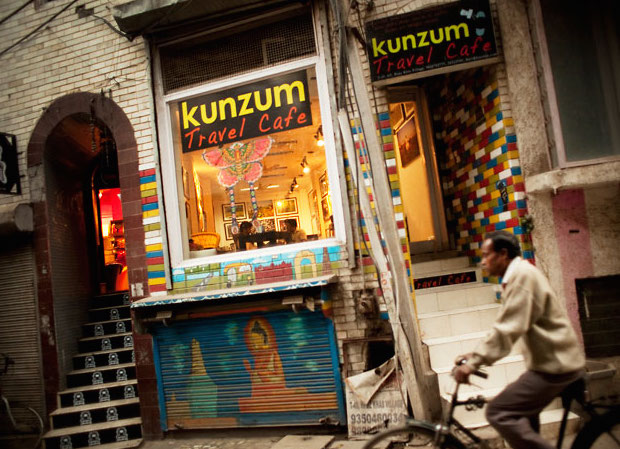 Image: Zomato
Passion
Near Gyan Bharti School, Saket, New Delhi-17 | 011 26535672; +91 9899957427
Situated off a busy road of Saket, Passion is a humble little hard to miss teashop. It may not look like much but the beverages definitely taste like a million bucks.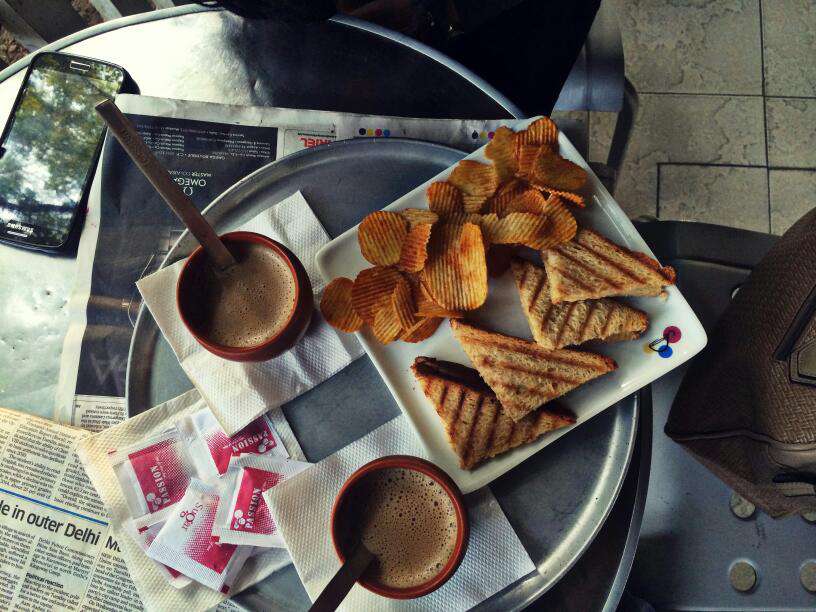 Image: Zomato
Anandini – The Tea Room
10 A, DDA, Near UCO Bank, Shahpur Jat, New Delhi-49 | +91 9811183344
Before the teas can calm your senses, the ambience and feel of this place will do it. Anandini offers an endless variety of estate blends; fruit infused teas and every possible tea that you can think of.
Teasta – The Tea Shop
16, Godawari Complex, Sector 37, Noida-201301 | 0120 4351093
The ideal hang out spot for the youngsters in Noida, Tea Shop is adored and worshipped for its excellent brews and blends. Team your drink with the decadent grubs available in and around this tiny shop for a kickass time.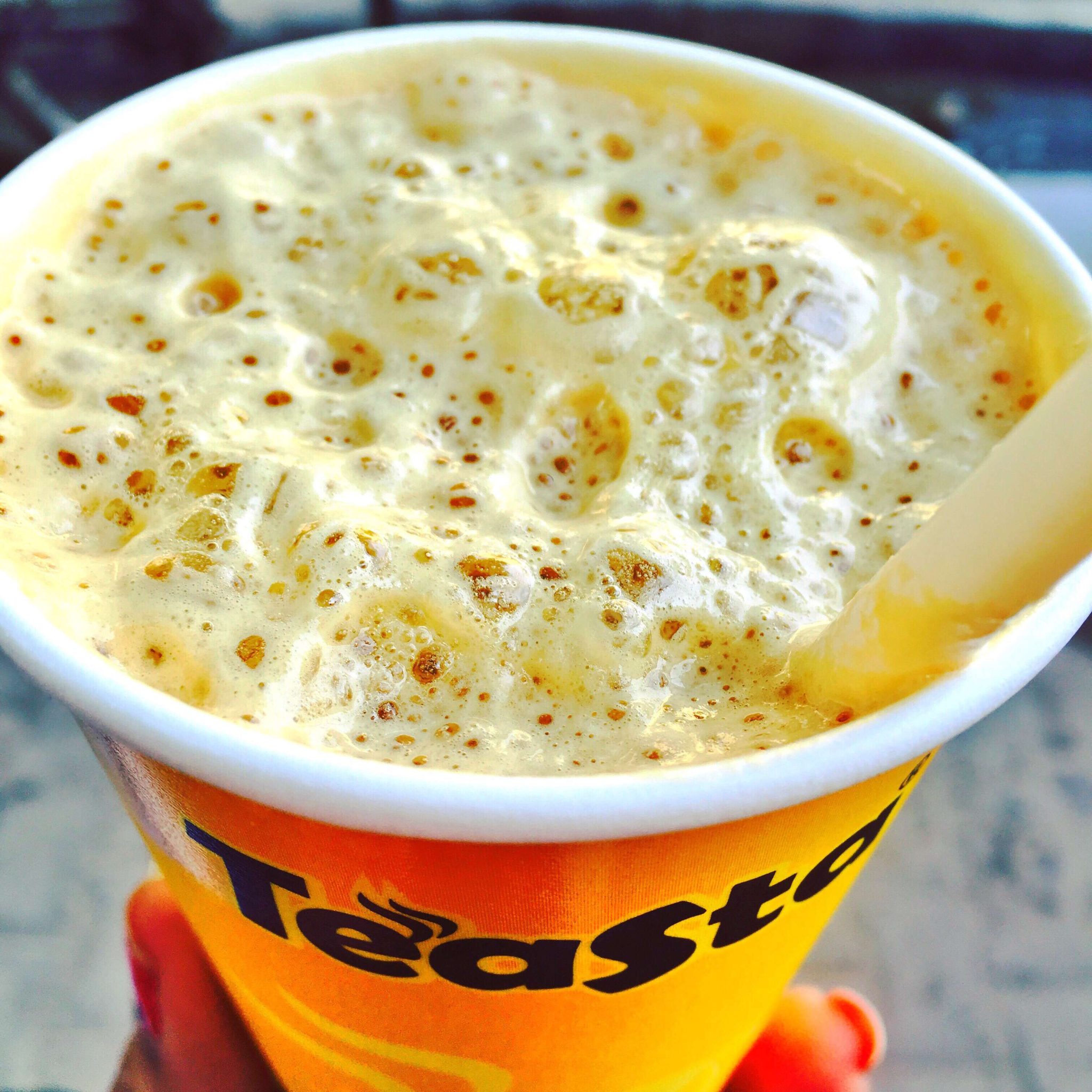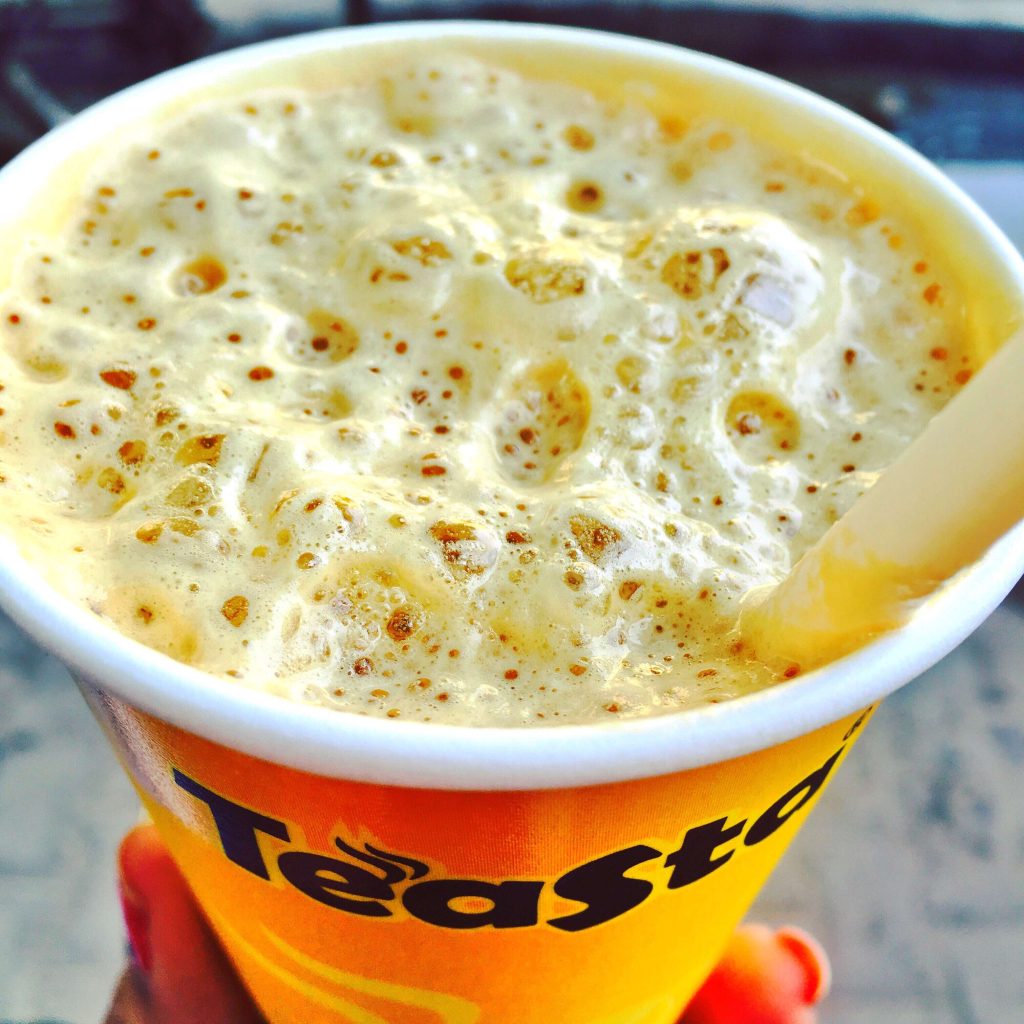 Image: Zomato
Aap Ki Pasand Sancha Tea Shop
15, Netaji Subhash Marg, Darya Ganj, Diagonally Opposite Golcha Cinema, Delhi-02 | 011 23260373
Founded by master tea taster Sanjay Kapur, this place is deep embedded in the history of India as the Capital's first and country's second tea parlor. That said, one couldn't possibly doubt the quality of the beverages served here.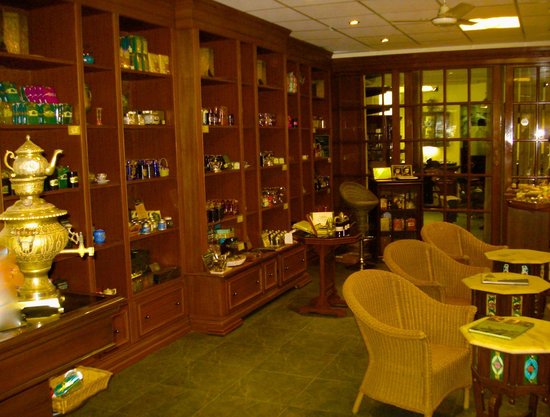 Sakley's The Mountain Café
Greater Kailash | M-23, M Block Market, Greater Kailash (GK) 1, New Delhi-48 | +91 9873160659
Gurgaon | SF-93, 1st Floor, DLF Galleria, DLF Phase 4, Gurgaon-122004 | 011 33105440
Sakley's instantly transports you to the hills, with its classic wooden décor, huge windows that open out to a beautiful view and a traditional veneer stone fireplace complete with a cup of tea.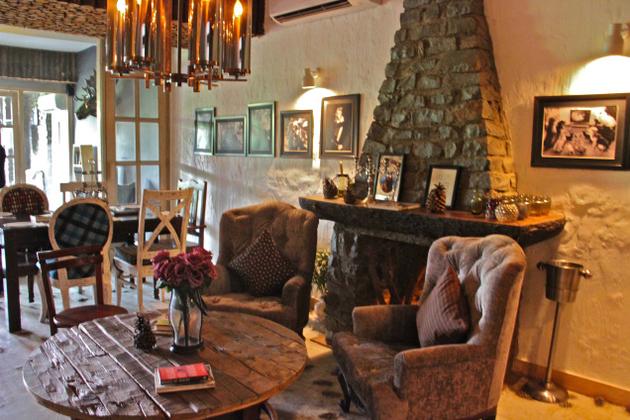 Image: Zomato
Wagh Bakri Tea Lounge
C-15, Ground Floor, Lajpat Nagar 2, New Delhi-24
Brought to the Capital by stalwart tea enterprise Wagh Bakri, the tea lounge specializes in a huge variety of teas for every taste bud. Think organic, black, Darjeeling, everything!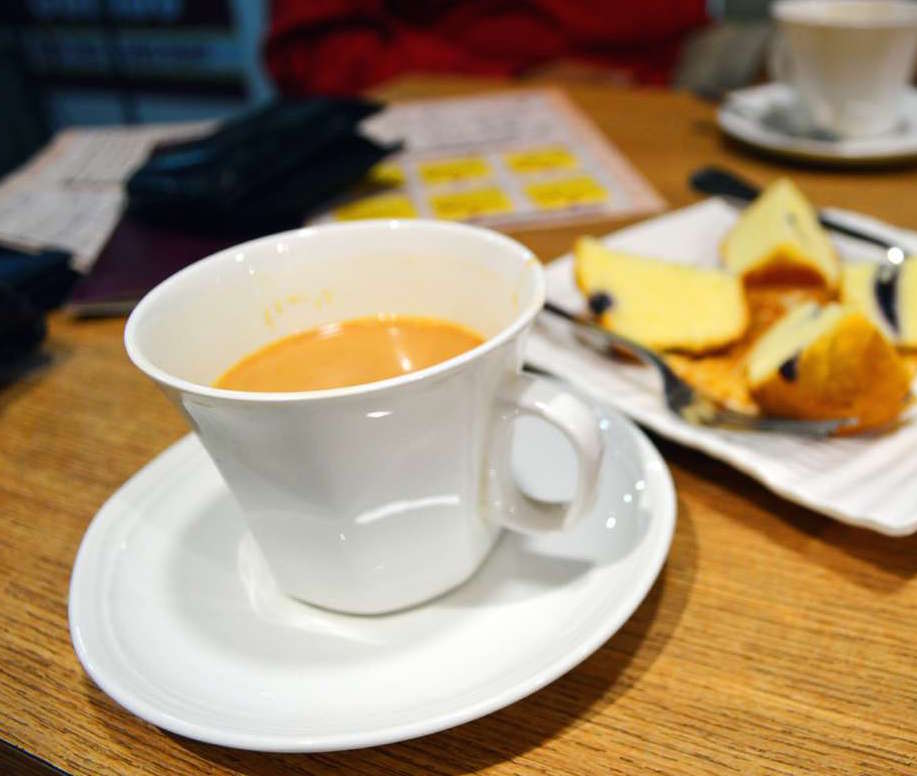 Image: Zomato
AMA Café
House 6, New Colony, Majnu ka Tila, New Delhi-56
Nestled in the heart of Delhi's Tibetan Refugee Colony, the AMA Café is a sheer delight for tea, food and aesthetic lovers. The place offers excellent bakes and an array of refreshing blends.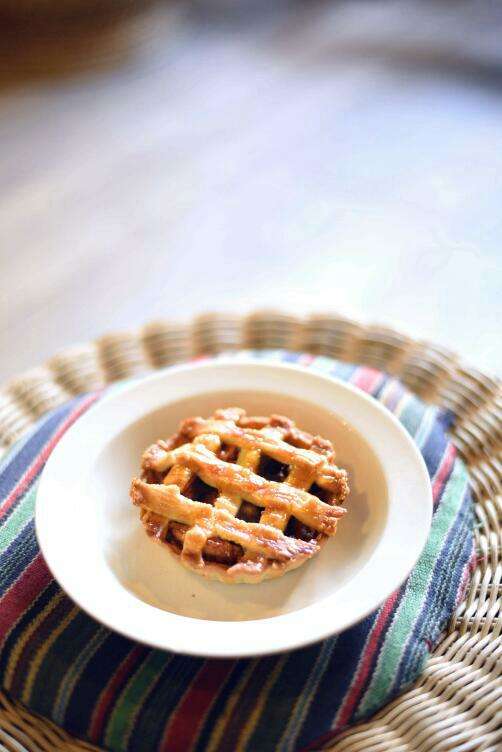 Image: Zomato
Jug Mug Thela
Shed#4, Khasra#258, Behind Kuldeep House, Lane#3, Westend Marg, Saidulajaib, Saket, New Delhi-30 | +919871470507
Enjoy and artisanal cup or two at the makeshift Jugmug Thela. Literally. The place isn't your everyday fancy table-chair café. It is fancy all right but not permanent (yet). So till Jugmug lays its permanent brick and cement track them down or bring their delicious products home!


Too Mikkii Tapas
Opposite Taj Hotel, Sardar Patel Marg, New Delhi-02 | 011 26110405; 011 24100810
Brace yourselves for drool-worthy grubs including the likes of cheesy fries, pizzas, creamy pastas and all that jazz. Pair it up with one of their oh-so-yummy bubble teas, which you can convert into a smoothie, soda, slurpee or a healthy blend.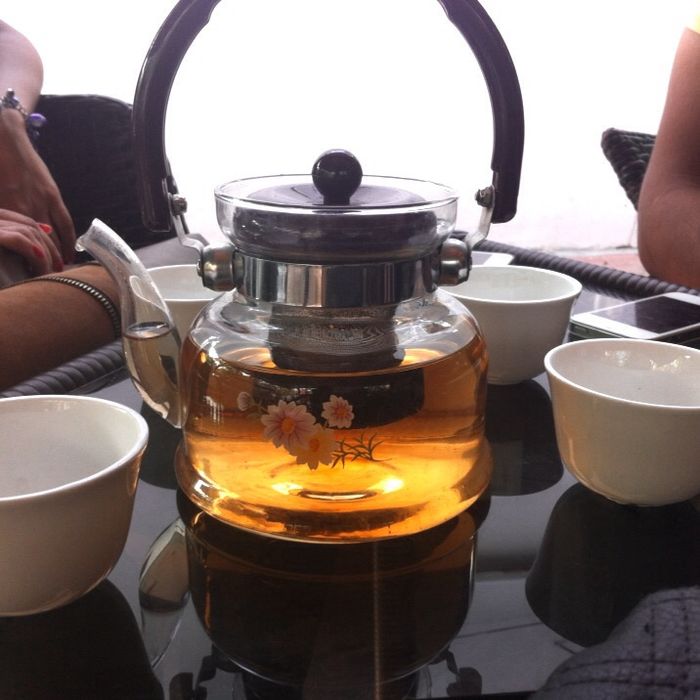 Image: ScoopWhoop
Lord William Tea Lounge
The Royal Plaza, 19, Ashoka Road, Connaught Place, New Delhi-01 | 011 43555555
The place is as royal as the sounds. Complete with lush couches, tall pillars and elegant chandeliers, this elegant tea lounge is as elaborate as chai can get.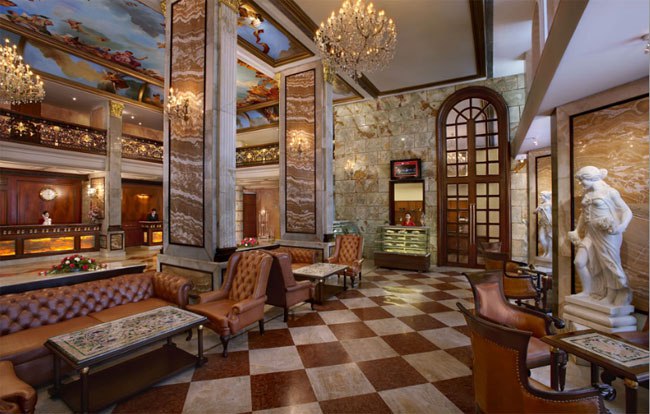 Image: Zomato
Another Fine Day
Ground Floor, MPD Towers, DLF Golf Course Road, Golf Course Road, Gurgaon-122002 | 0124 4386155; +91 8510051515
The cafes bright & charming décor with an open kitchen in front, white bricked walls and bookshelves in one corner merged with a menu showcasing some excellent blends.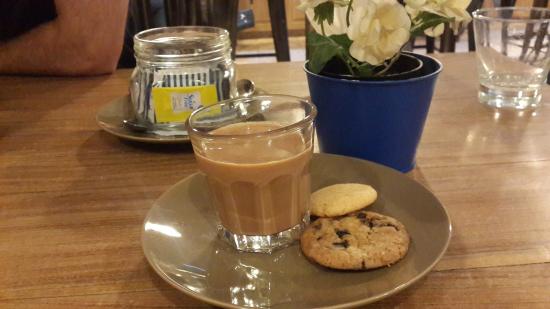 Image: TripAdvisor
t Lounge by Dilmah
44, 1st Floor, Khan Market, New Delhi-03 | 011 43831647; +91 9540000423
Dilmah has been in the tea biz for decades now, and when it comes up with a tea lounge, there should be no doubt about just how amazing that's going to be! The menu, which doubles up as one detailed tea encyclopedia, is doesn't disappoint, with a wide range of teas and food items to pair your brews with.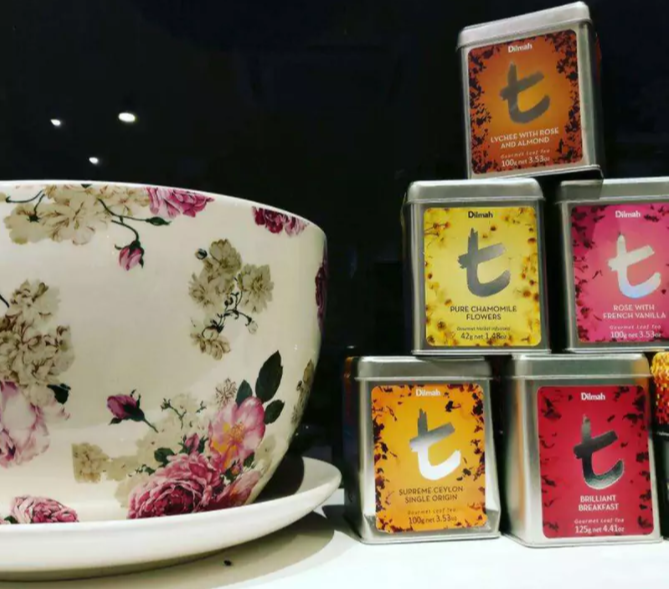 Mister Chai – Shangri-La's – Eros Hotel
Shangri-La's Eros Hotel, 19, Ashoka Road, Connaught Place, New Delhi-01 | 011 30806535
Lounge in the lavish setting on Shangri La and pair with some delicious and refreshing iced tea. Pair your tall glass of refreshment with yummy snacks like bun maska, bhel puri, and tea sandwiches.
Our Story Bistro & Tea Room
G-38, 1st Floor, Sector 18, Noida-201301 | +91 9599786807; +91 9599786808
Sip on some excellent chilled tea brews including refreshing flavours like Basil & Rose, Passion Fruit, Mango & Strawberry, Kahwa, and so many more!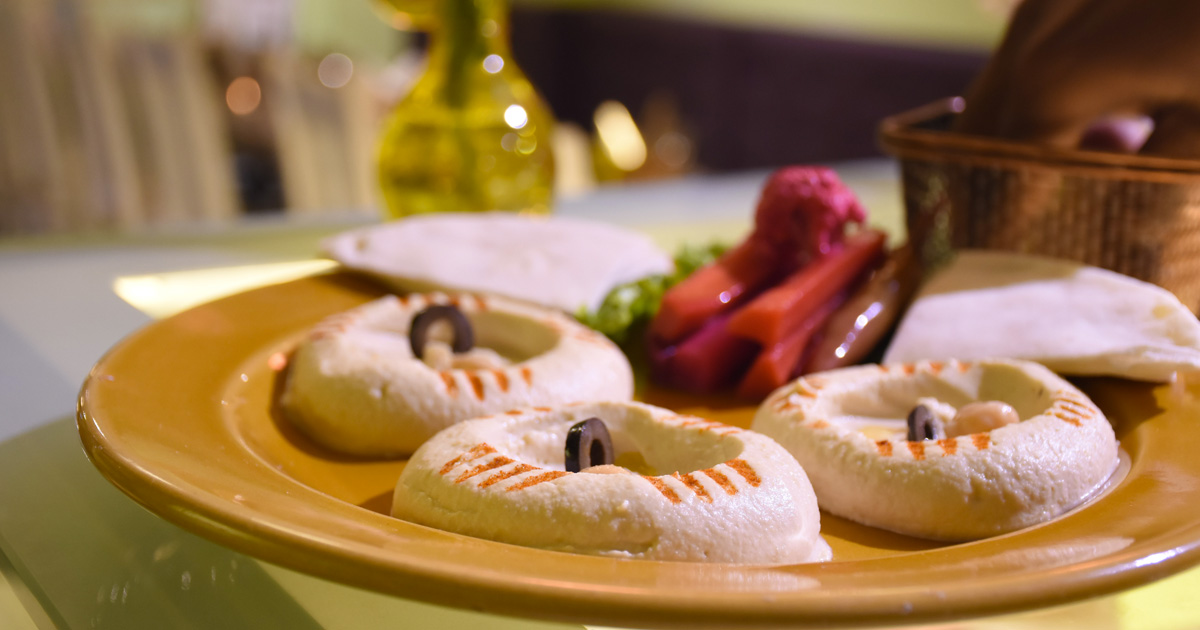 The Big Chill Café
35, Khan Market, New Delhi-03 | 011 41757533/44
68-A, Khan Market, New Delhi-03 | 011 41757588
First Floor, DLF Place Mall, Saket, New Delhi-17 | 011 41170000
HS 5, Kailash Colony Market, Kailash Colony, New Delhi-48 | 011 29241040; 011 46556828
3rd Floor, DLF Promenade Mall, Vasant Kunj, New Delhi-70 | 011 48750000
And if all else fails, there is always The Big Chill café that'll welcome you with a tall glass of iced tea and some excellent Continental grubs!