28 Cafes In Chennai That Make The Best Eggs To Order
Are you an egg-fanatic? Do eggs drive you nuts? Or are you an eggitarian who enjoys even the mention of eggs? If you fit in any of those categories, you have all the reasons to be eggs-tremely happy. Haha. Too old? I thought it was eggs-celent. Okay fine. Was just trying to crack you up.
So here's a list of 28 cafes that make the best eggs in Chennai. Be it scrambled or sunny side up we are here to bring you the best of all.
Llyod's tea house- Eggs Benedict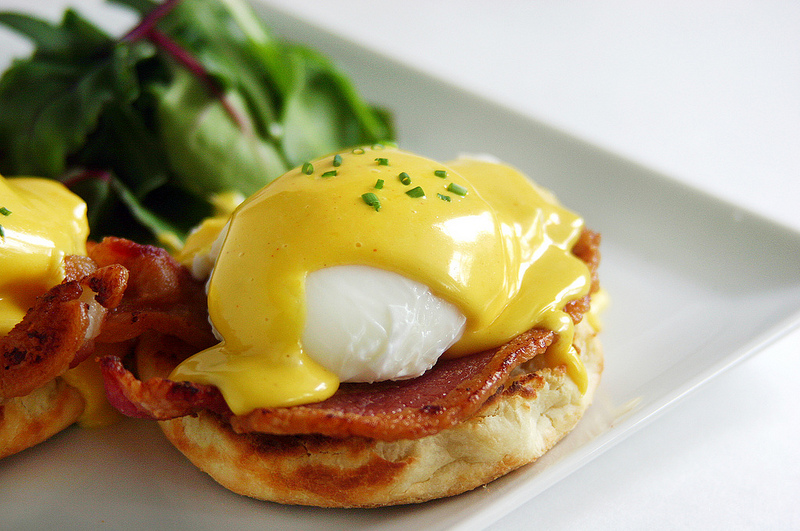 Brining New York to Chennai with its spectacular Eggs Benedict is Llyod's tea house. The crispy fried bacon and the perfectly cooked English muffins come with flavors that melt away in your mouth leaving a blissful aftertaste.
Kabab Corner-Chicken Omlette roll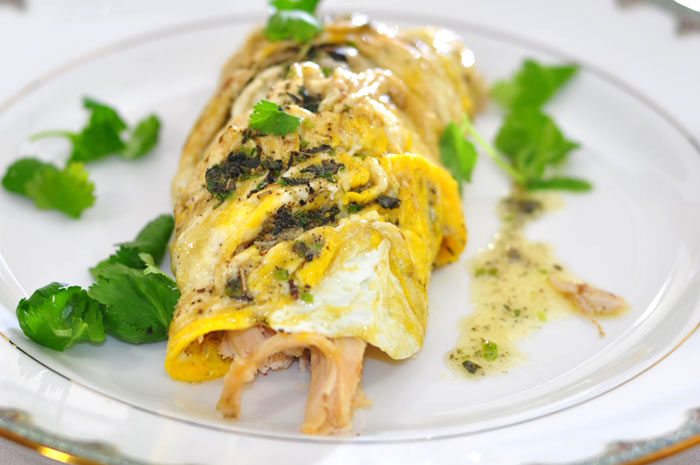 We will never know if the chicken come first or the egg, but what we do know is that they belong together. Forever this way.
Sandy's –Scrambled Eggs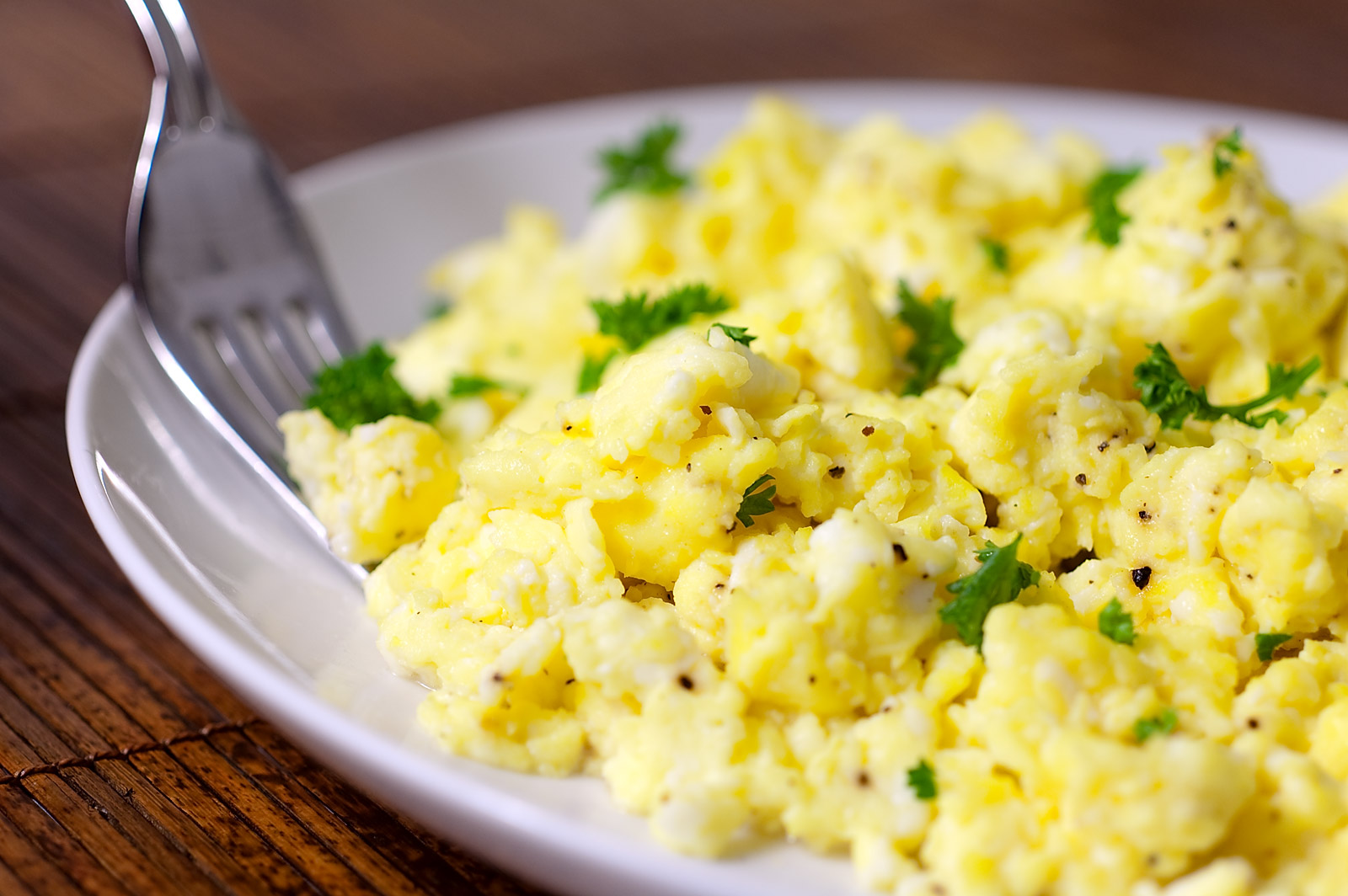 Creamy scrambled eggs waiting to win a place in your heart at Sandy's.
Seashell-Egg Paratha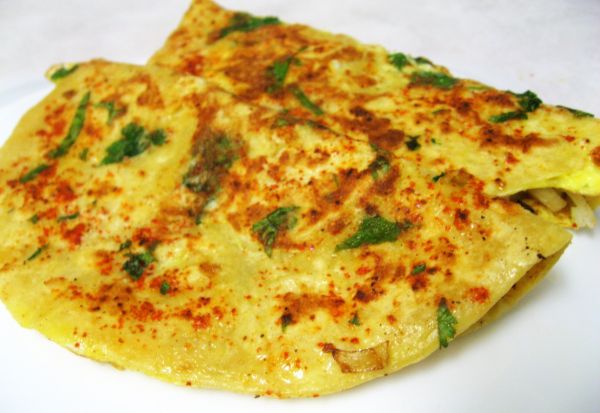 Egg Parathas teamed with egg curry or a seafood side will hit those tangerine taste buds in the right places. You will be mesmerized by how good egg can taste if cooked with the right ingredients.
Chamier's café-Masala Omlette
The Masala Omlette at Chamier's café is truly an enticing dish and a great way to start off your day.
L'amandier- Omlette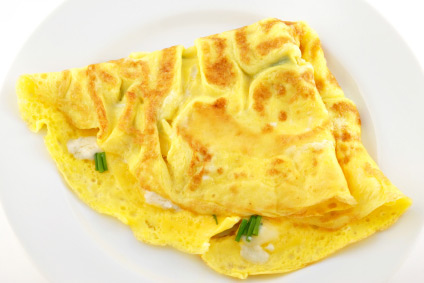 L'amandier's breakfast buffet is the answer to all your questions. No ifs. No buts.
The Farm-Tava quail eggs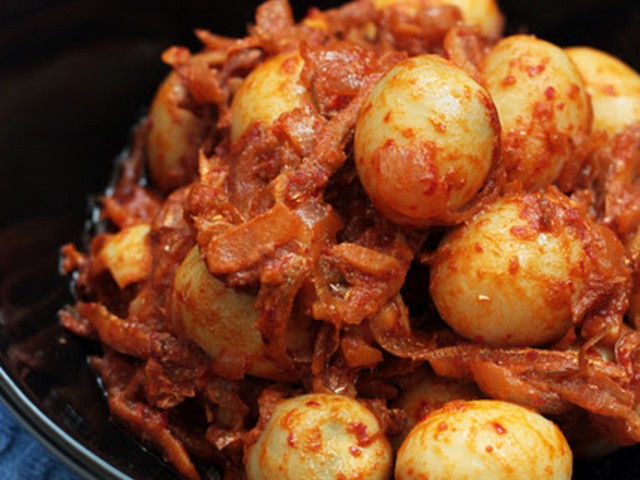 Ever tried quail eggs? This is the first place you should try them. The quail eggs are fried with a herb and spice blend.
The brew room-Souffle Omelette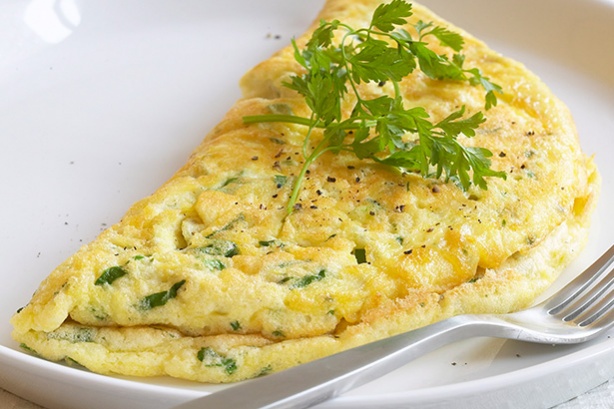 Eggs layered with three different cheeses and a little bit of chives to season to give that garlic-Oniony flavor to the omelette. *Heavy breathing*
Panty D'or-Lamb mince Omelette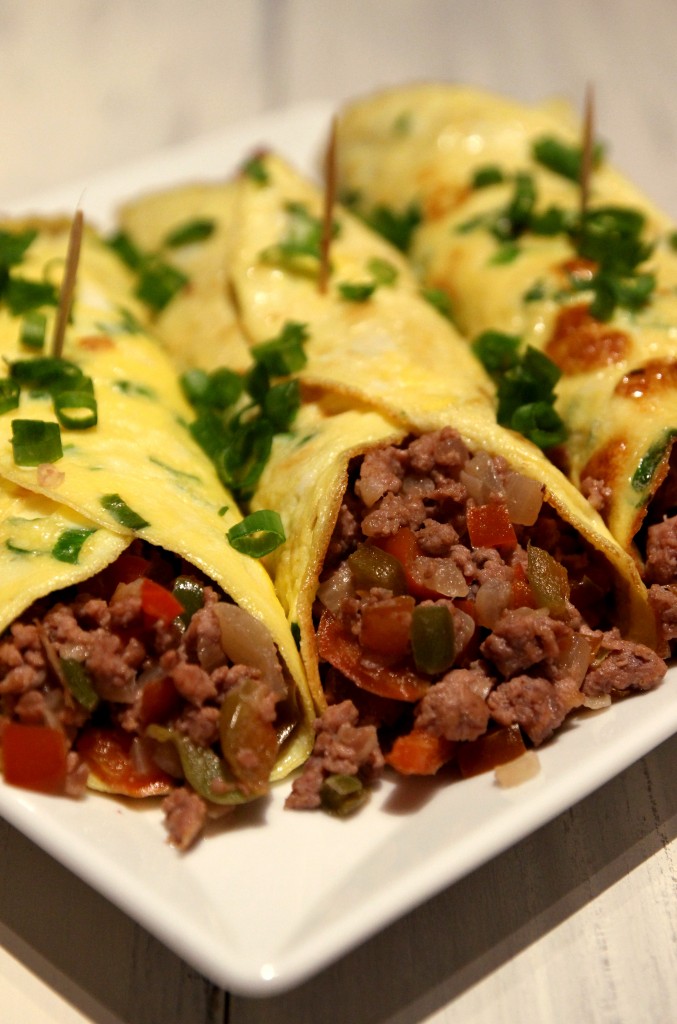 The combination of lamb mince and eggs work greater than we imagined.
Café coffee day lounge- The Cheesy egg story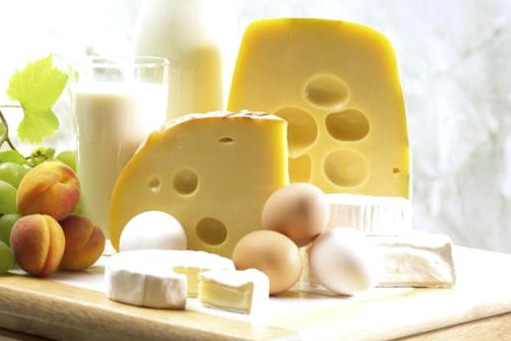 One story we you will never get tired of. It is both filling and delicious.
Kettle-Medittarean egg white on ciabatta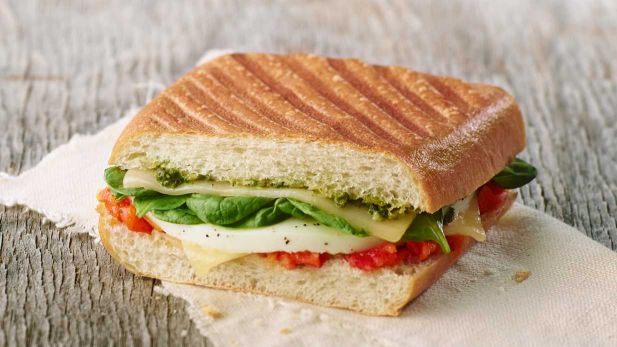 A simple egg sandwich loaded with flavors to fill your heart.
Maplai-Chettinad Scotch Eggs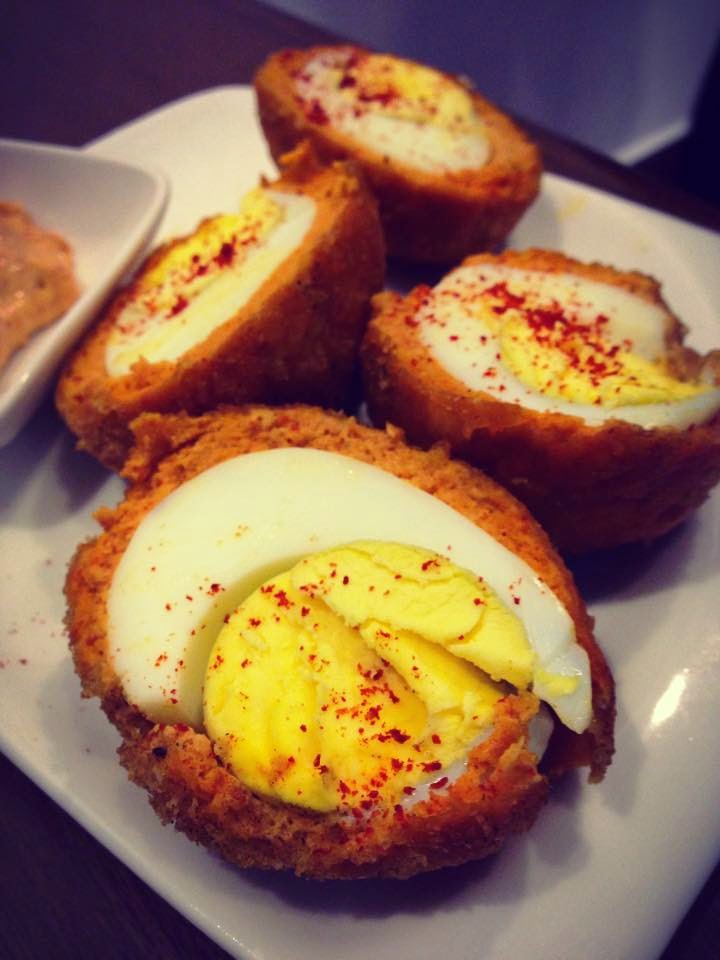 Chettinad Scotch are nothing like you eggs you have ever tasted. The hard boiled eggs are coated with mixed chettinad spicy layer. Cutting through them is bliss and the experience, blissFUL!
Maplai-Full boiled eggs coated in thick chicken mince and crumb fried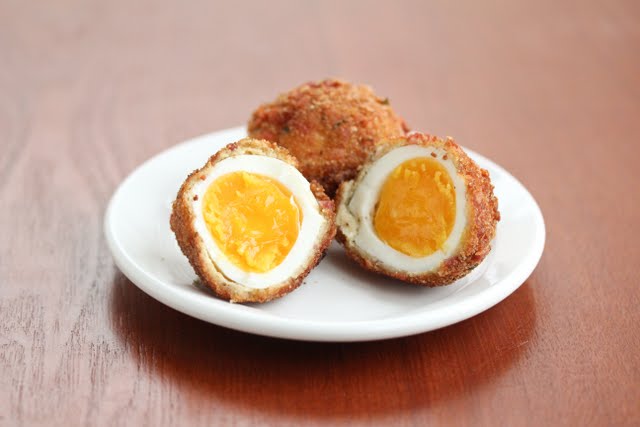 Crumb fried hard boiled eggs are crispy and tasty. Perfect for an evening snack.
ETC-Son-In-Law Egg gravy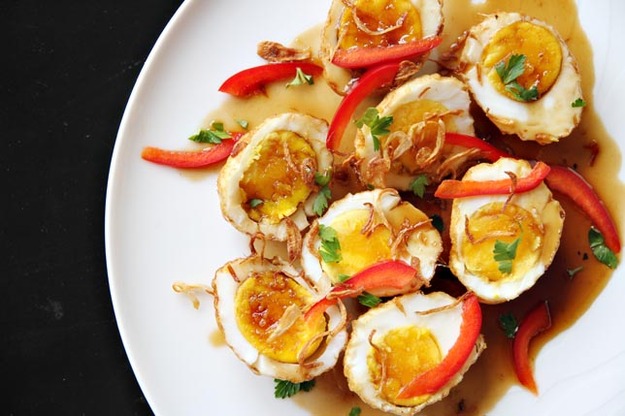 Hard boiled eggs are cooked until they are hash brown, covered in a thick sweet-sour Thai sauce. With some fried onions to top it off, they taste absolutely stunning. Life? What's that?
Latitude-Fried Eggs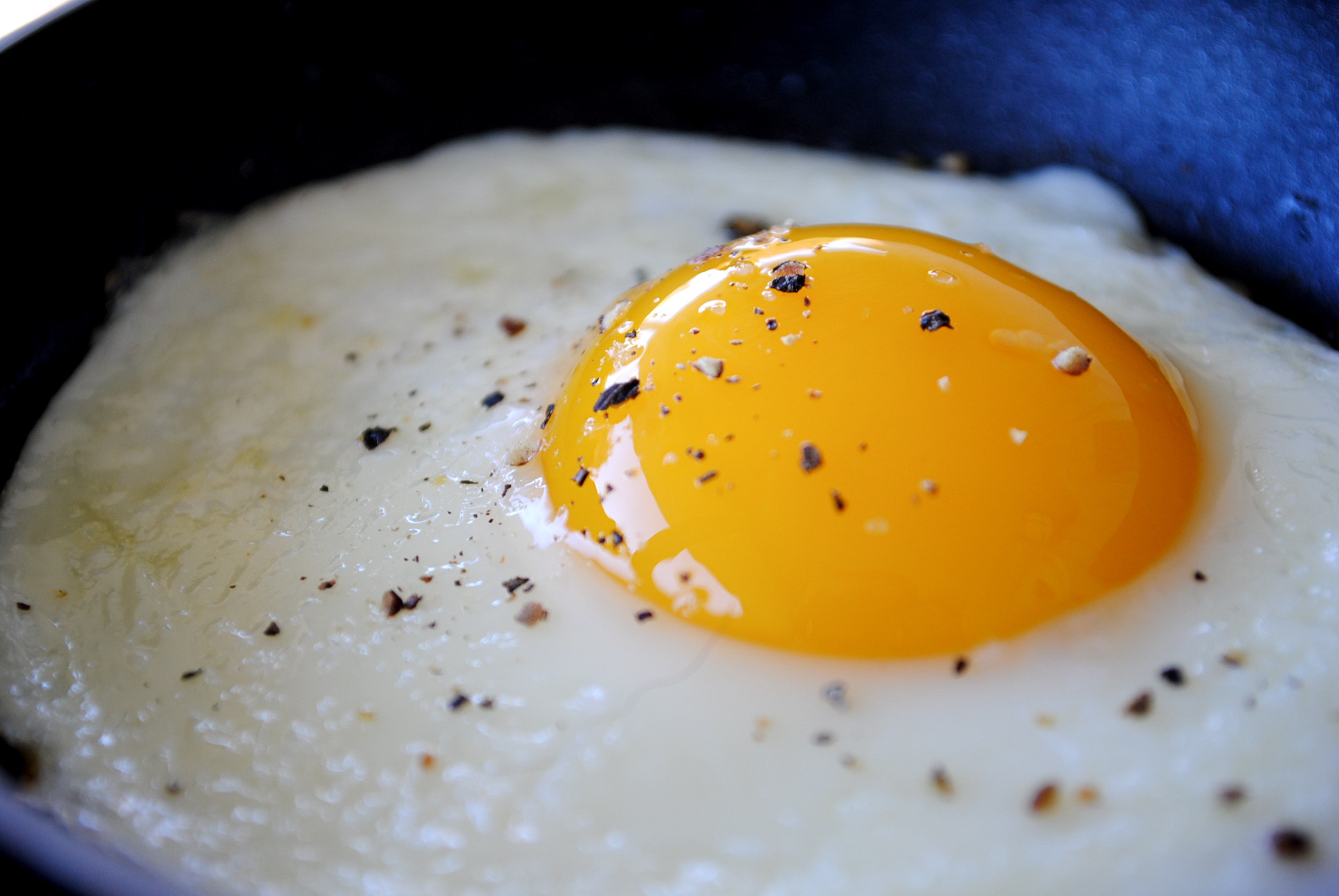 Fried eggs at Latitude, a small cozy coffee are reasonably priced and delicious beyond bounds.
Spoonbill-Spanish Omlette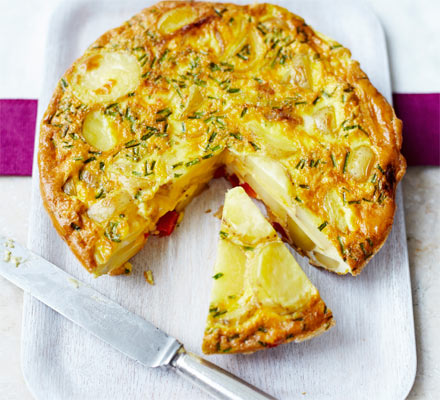 A jam packed omelet loaded with flavors, cheese and everything you all those things our dreams are made of. Ahh, food!
Ma Tint Tint-Masala Eggs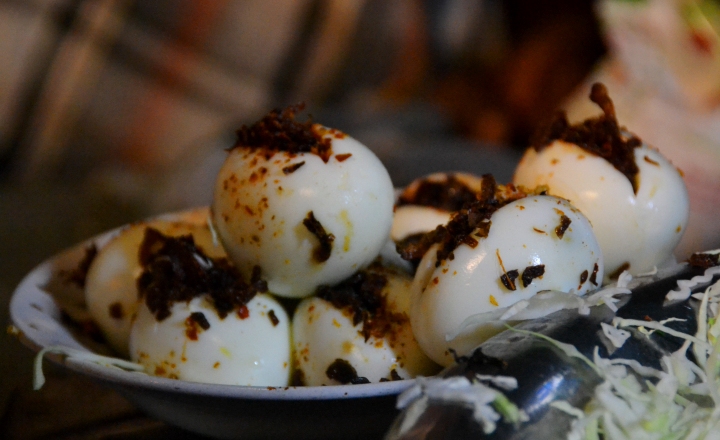 These Burmese-style cooked eggs are easy to find in beach lane. But this café offers some with ambient environment. The Burmese-style cooked masala eggs are famous in Chennai and are a must-try for everyone with an eye for spicy food.
The pasta bar vento-Frittata Di verdure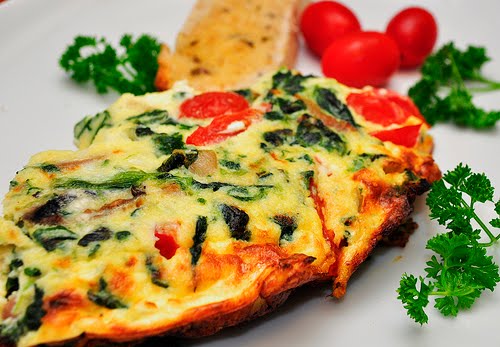 Ever wondered how all good things come in circles? Pizzas, Parottas, round-shaped chocolates and EGGS! This delighting mix of vegetables, cream, herbs, spices and cheese is guaranteed to rock your world.
Fuji-Dashimaki Tamago(Japaneese Omlette)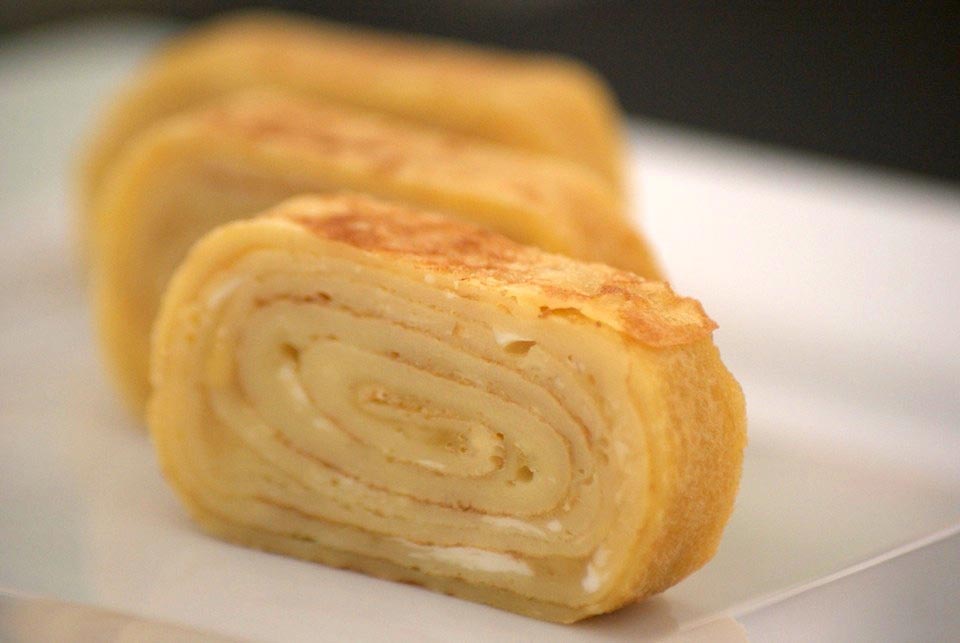 You like omlettes? How about layers of it? Tamago is Japanese styled omelette that makes one wonder, is there anything the Asians aren't good at?
Eggclusive-Fried Egg Sandwich
The name itself should draw your attention! You can turn anything on their menu into an egg-based meal. Noodles, rice, wraps, you name it. Before you go on experimenting, one thing you must try off their menu is the Fried egg sandwich.
Rainforest-Egg Biryani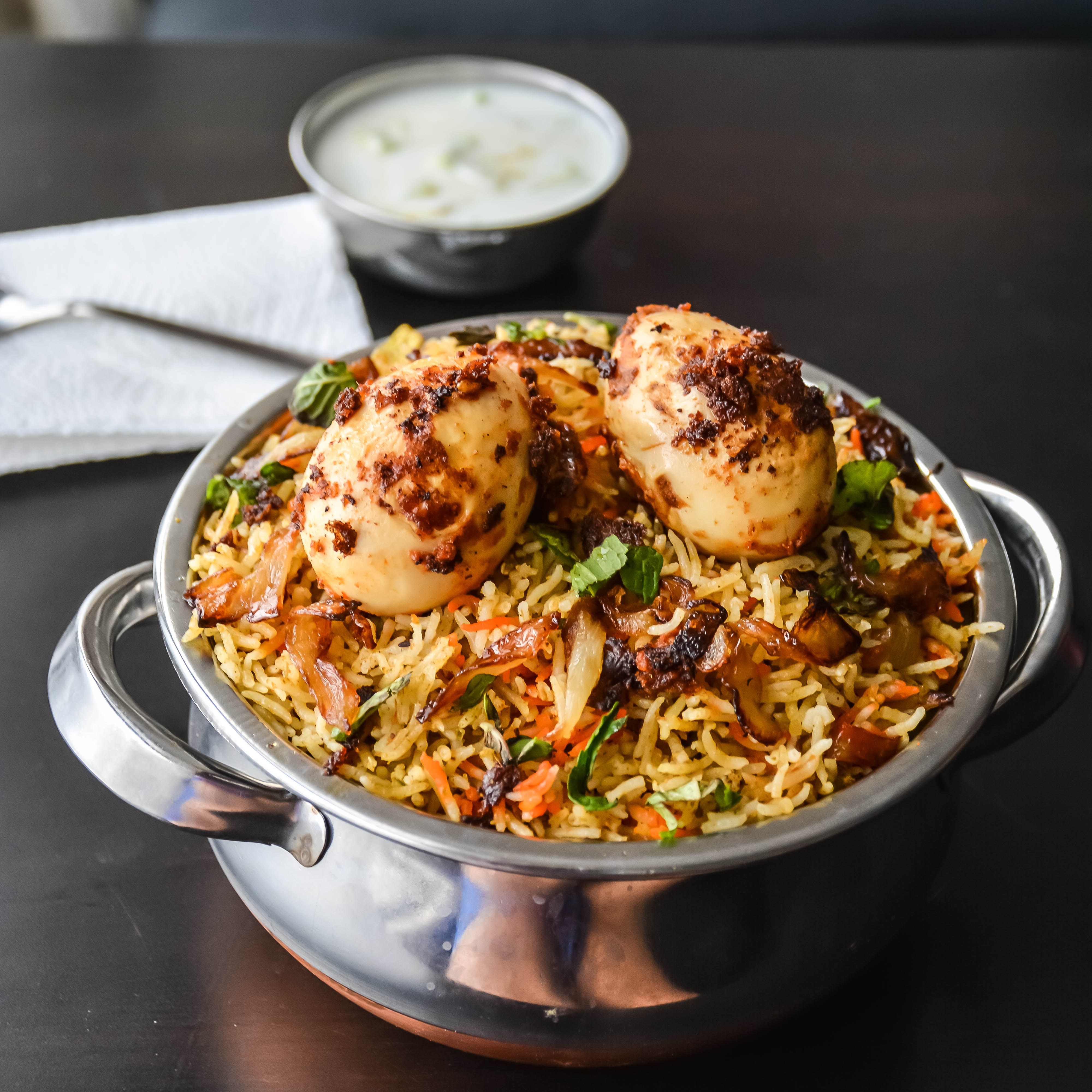 Love eggs but looking for something more than an omelette ? Try the egg biriyani that will make you go bonkers.
Shanghai Annachi-Egg Karandi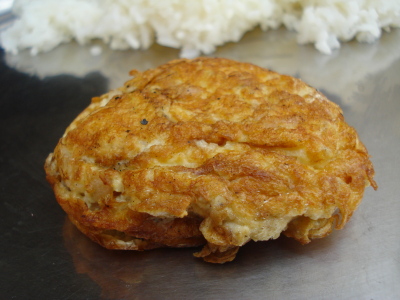 Egg Karandi is south-Indian style cooked eggs that are cooked using a special pan. And oh special, they are.
OX and Tomato-Breakfast pie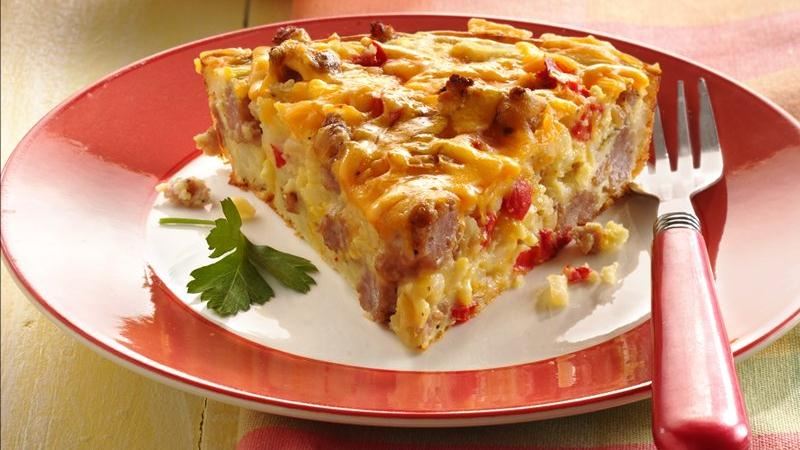 Ox and Tomato offers a lot of choices when it comes to egg . Breakfast pie is the best.
Mash Resto café-Sunny side up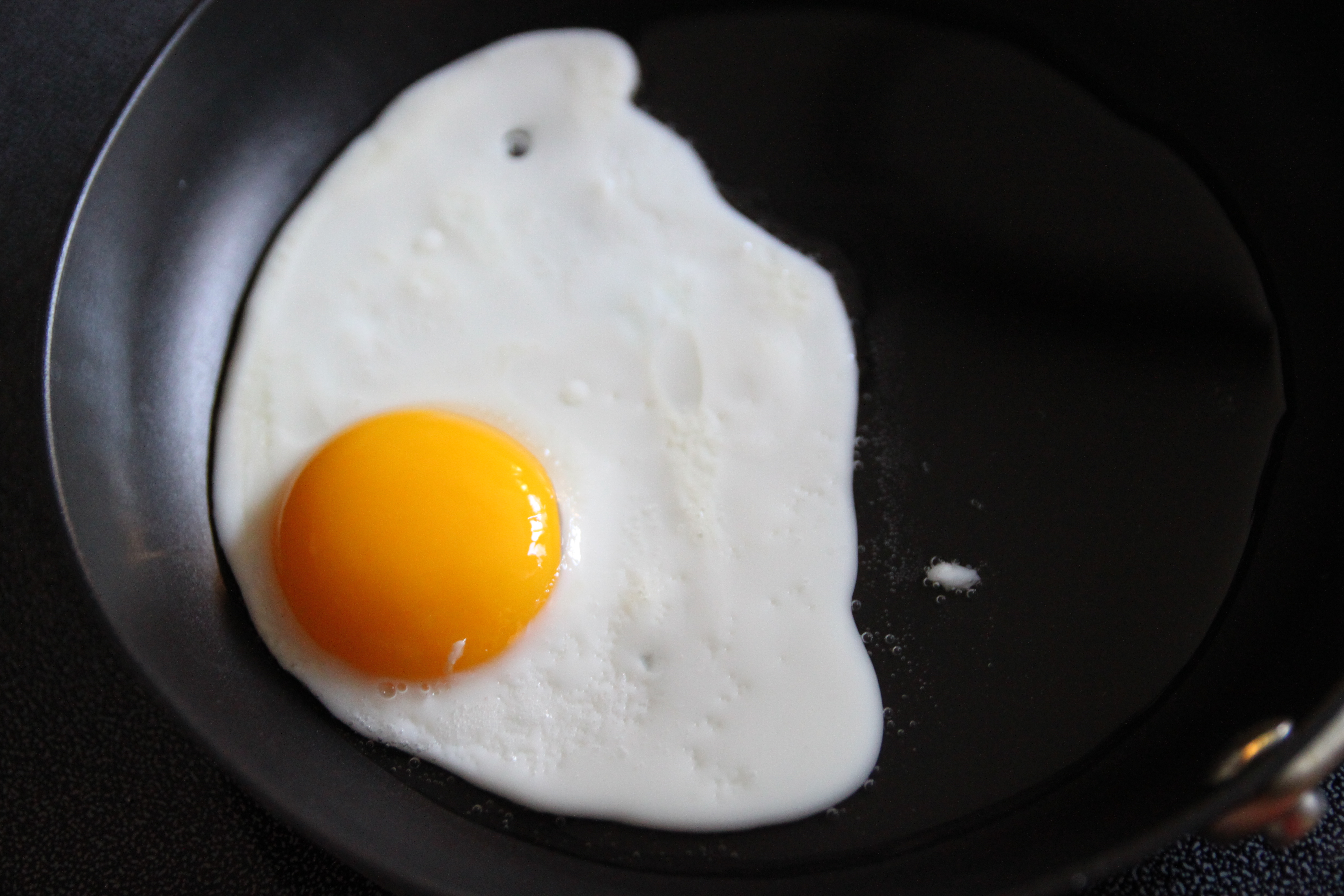 A simple sunny side up at the MASH resto café is all that is needed to brighten your day. They also offer a lot of other breatfast egg varities, so this puts it somewhere close to top on our list.
Downtown Café- Egg Club Sandwich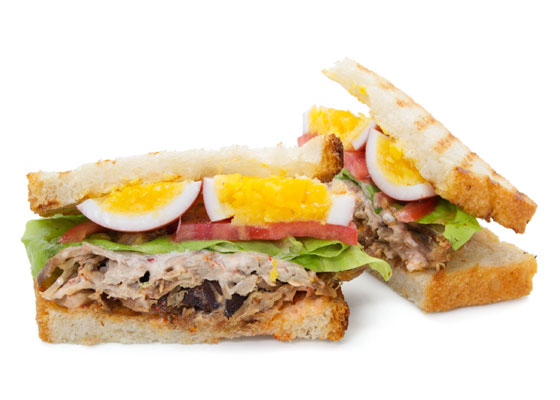 The Egg club sandwich layers of one thing (Egg) we love carefully packed in the other thing we love the most (Sandwich). Try the Egg Club Sandwich to satisfy both the angels.
Glitterati-Egg Mayo Sub Sandwich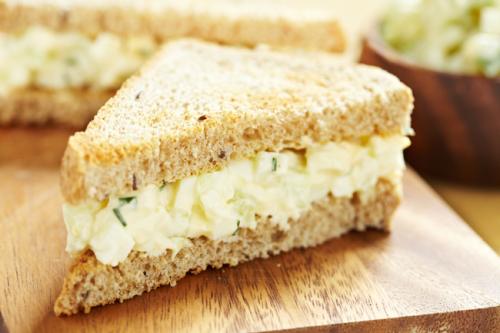 Glitterati's Egg Mayo sub sandwich is yet another egg sandwich tha tone must try at Chennai.
Jonah's Birtso-Jonah's Chicken and Cheese Turkey Bacon Omlette

You read that right! It's a Chicken, Turkey, Bacon Omlette. If you are having doubts about the combination, they work perfectly well together and taste exquisite. Quite unlike anything you'll ever taste.