23 Epic Bars that are so amazing you might just forget to drink.
You head to a bar to sip on some drinks with your friends, have a lovely conversation, exchange a few banters, chow down some amazing food and basically have a good time. Well, here are 23 bars around the world that ensure you have a good time by just walking in. Prepare to have your jaw drop.
Tiger Leaping Gorge Bar, China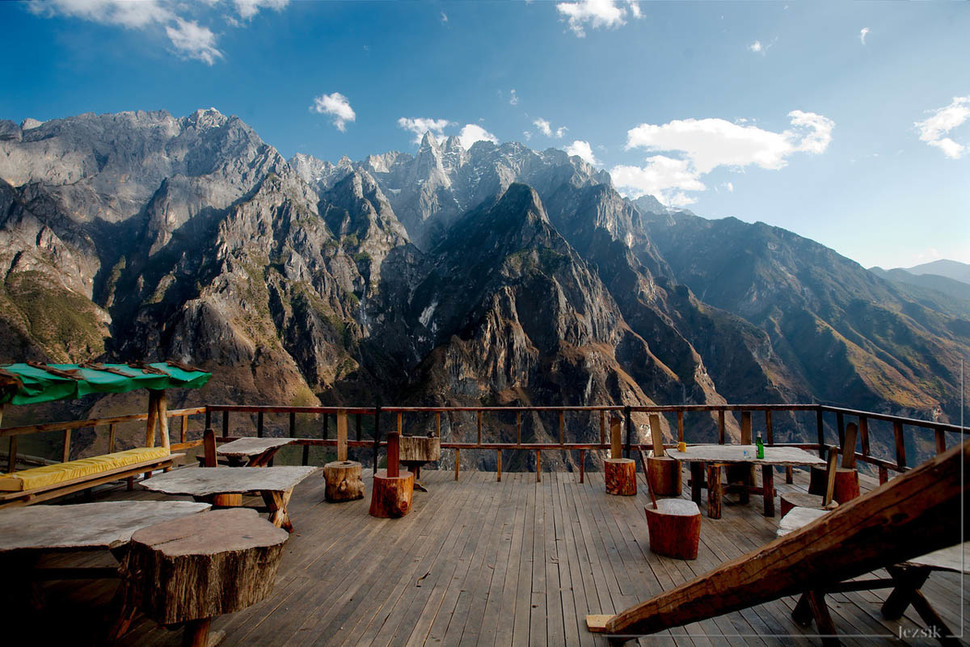 This bar is set in the Tiger Leaping Gorge which is a grand canyon with an incredible view. The canyon has been named a World Heritage Site. This bar probably has one of the best views in the world.
Monkey Bar, Berlin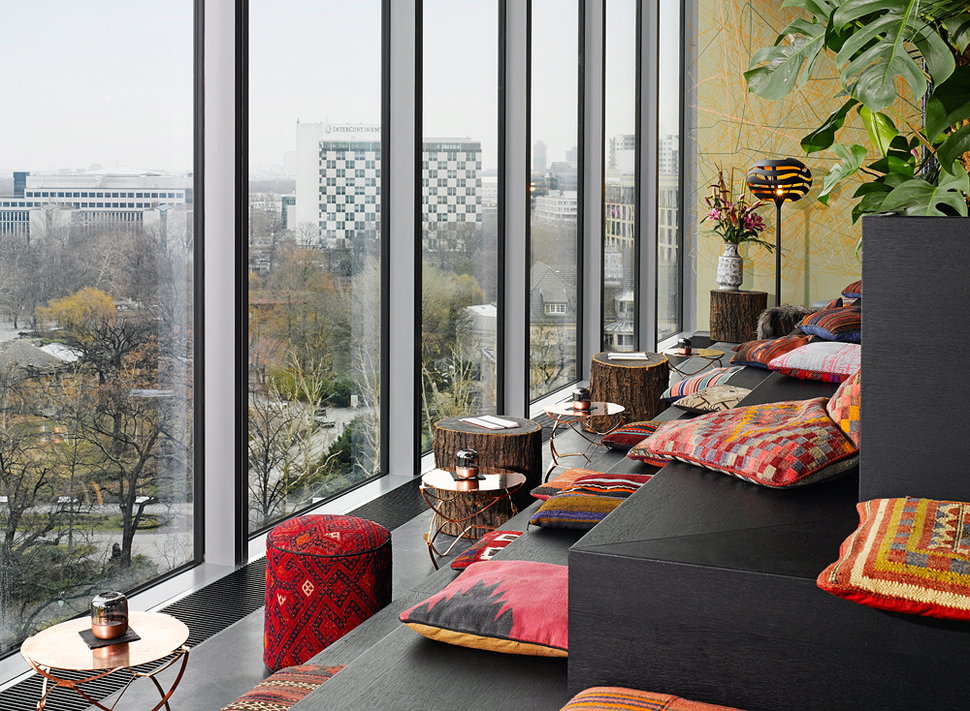 If you are at this bar, you probably will get to see a monkey as it overlooks the grand Berlin Zoological Gardens.
Northern Lights Bar, Iceland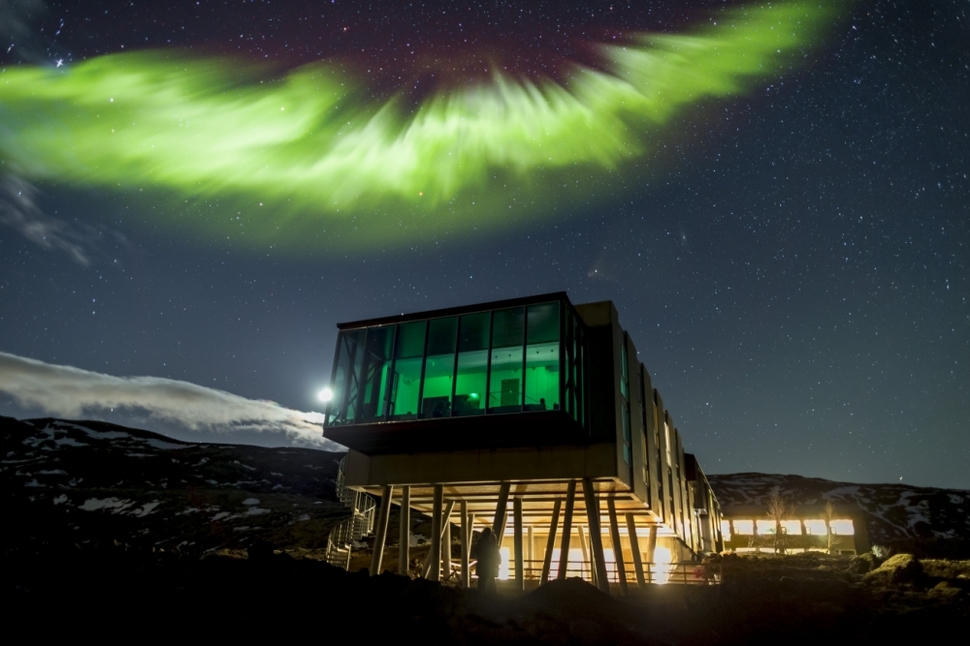 In this bar, you have front row seats to the spectacular natural phenomenon of the aurora borealis. Enjoy the northern lights with your favourite drink and bask in the natural beauty of the moss-covered lava fields.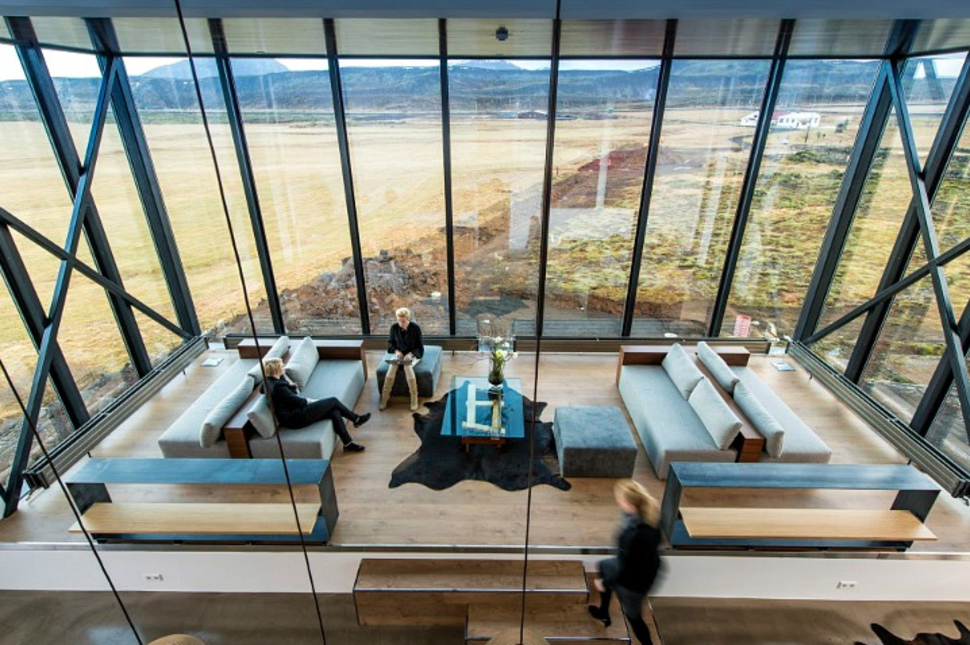 The Laundromat Cafe, Reykjavik, Iceland

Now this is a bar that your mom will be happy you're drinking at. The café offers you a once in a lifetime experience to drink a beer while doing your laundry. You see why your mom's going to be happy?
Bab-al-shams, Dubai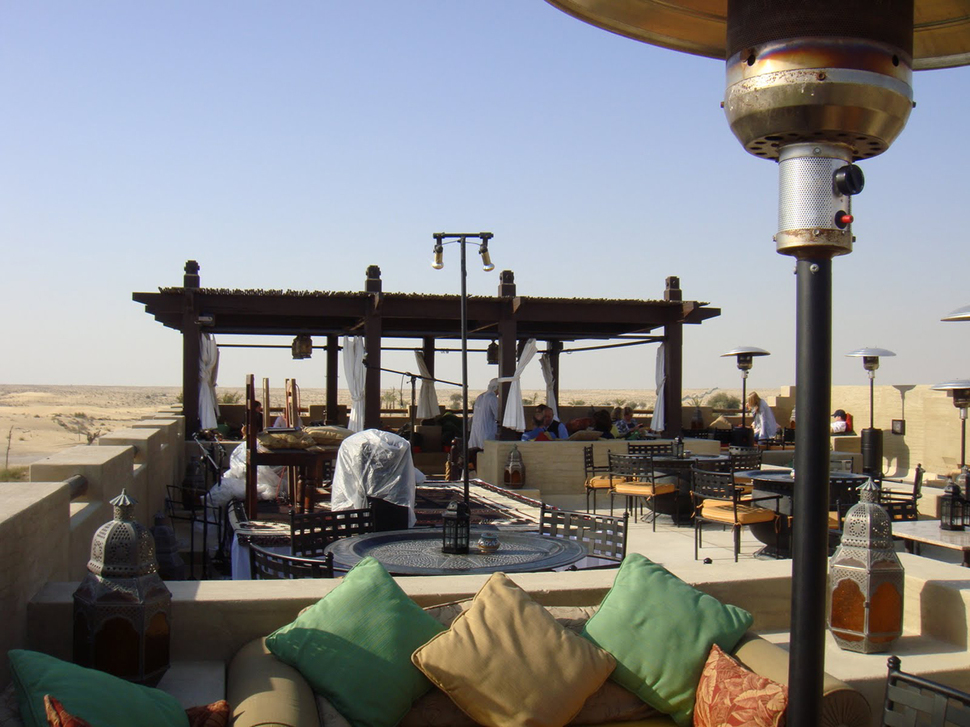 Enjoy sunset at this rooftop lounge bar that overlooks the dunes of the Arabian Dessert.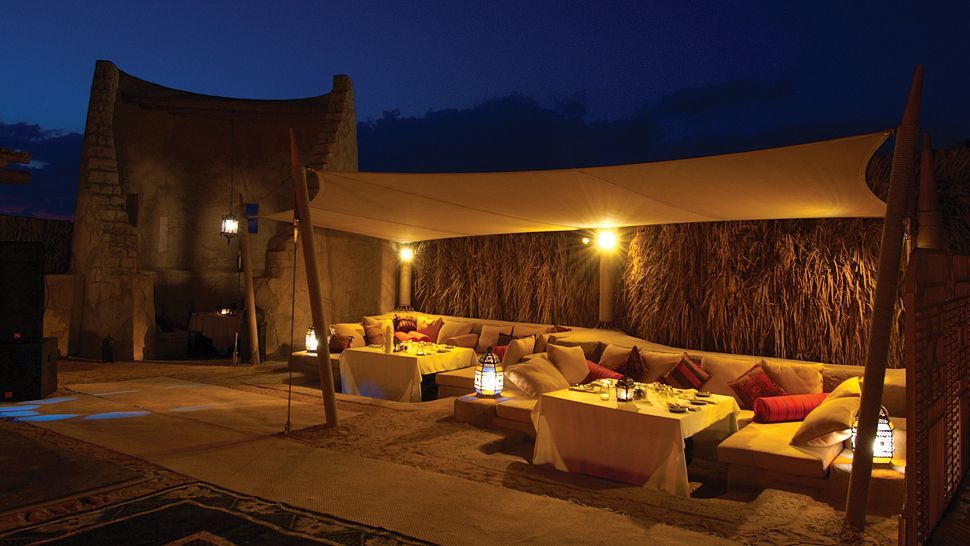 White Rabbit Restaurant & Bar, Moscow, Russia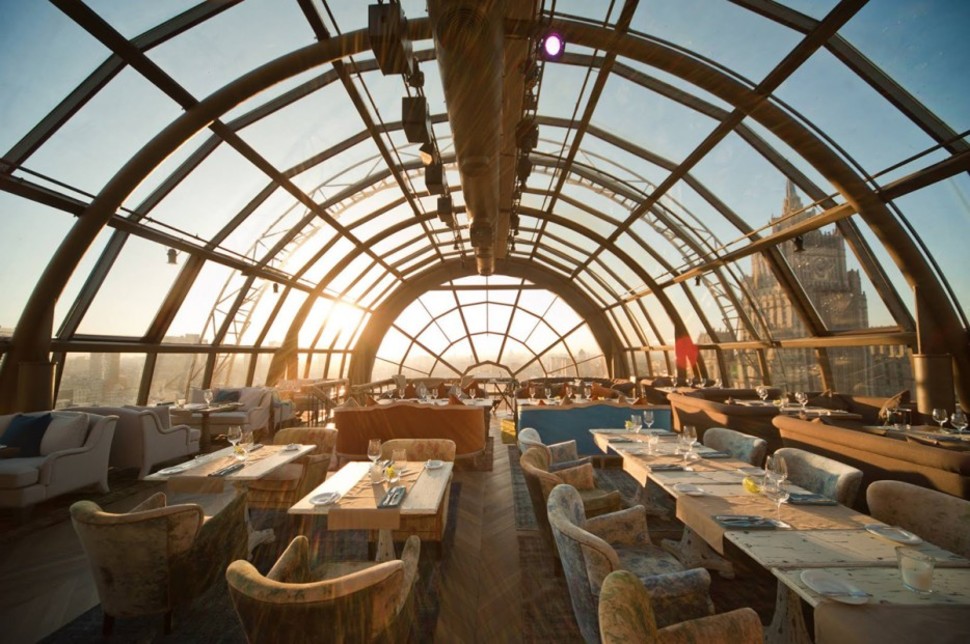 This lounge offers some of the best panoramic views of the beautiful and vibrant city of Moscow.
Hotel Edelweiss, Mürren, Switzerland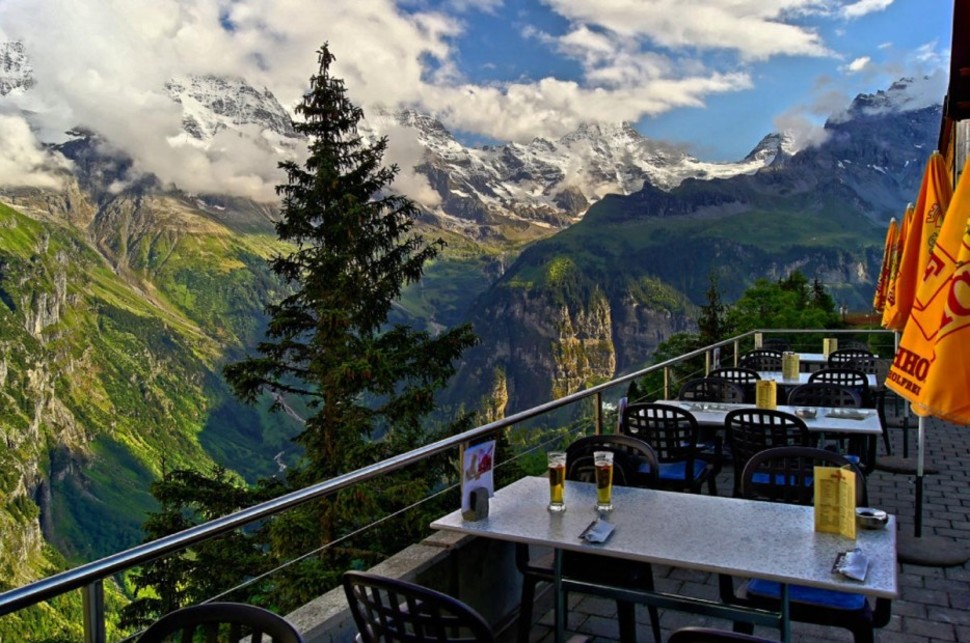 Located in the heart of the Alps, this beer café is 6,300 feet above sea level with a picturesque view of the magnificent mountains.
Blue Frog Lounge, Mumbai, India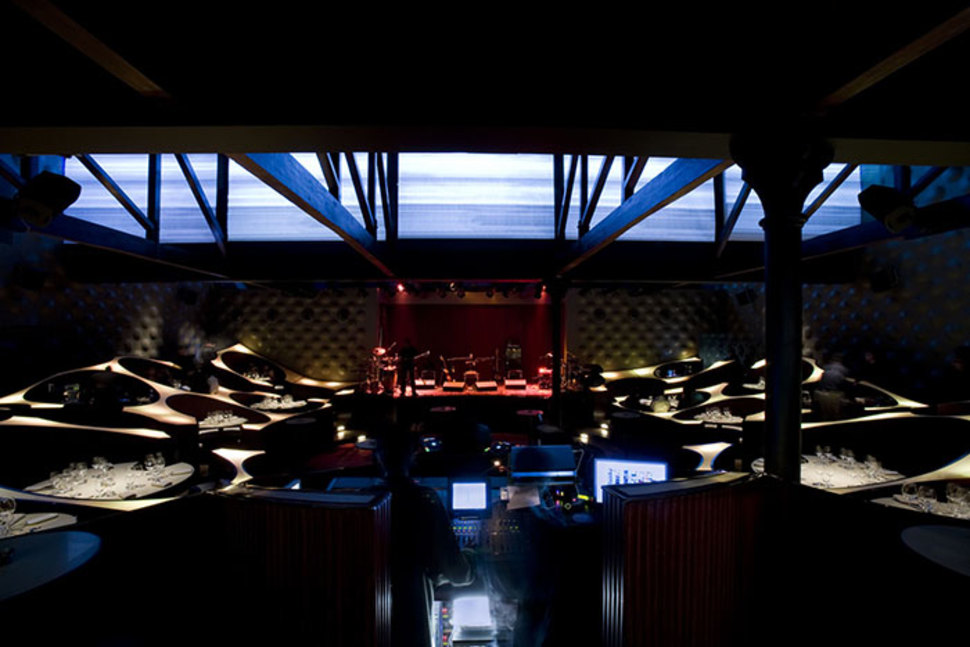 The design and acoustics of this bar is so good that no matter where you sit in the bar, you can hear music from the live stage as if you are sitting right next to the band.
Sky Bar, Bangkok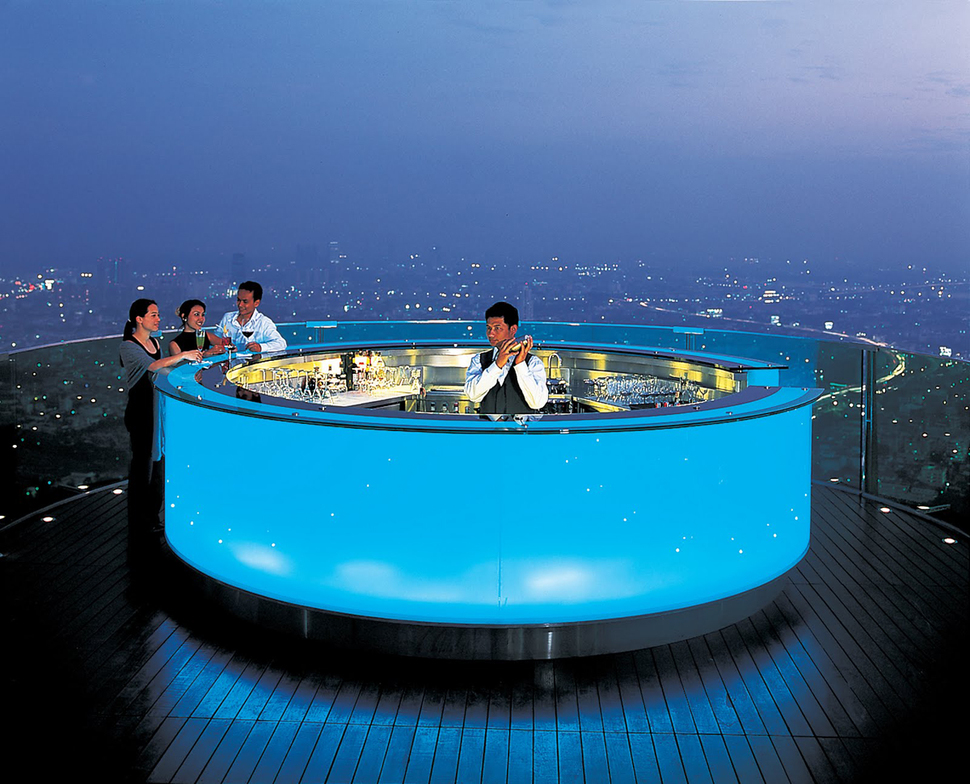 Marvel at the sights Bangkok has to offer on the 63rd floor of the Lebua State Tower.
Joben Bistro, Cluj-Napoca, Romania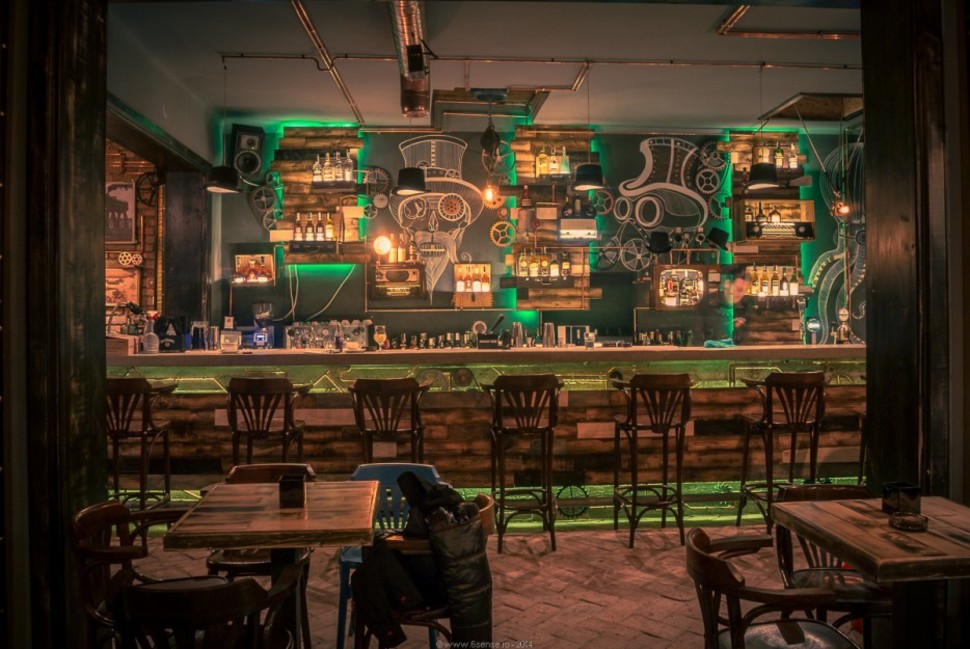 Go back in time in this charming pub that has a peculiar steampunk design. The interiors are a combination of brass, copper and fluorescent lights.
Club 33, Disneyland, California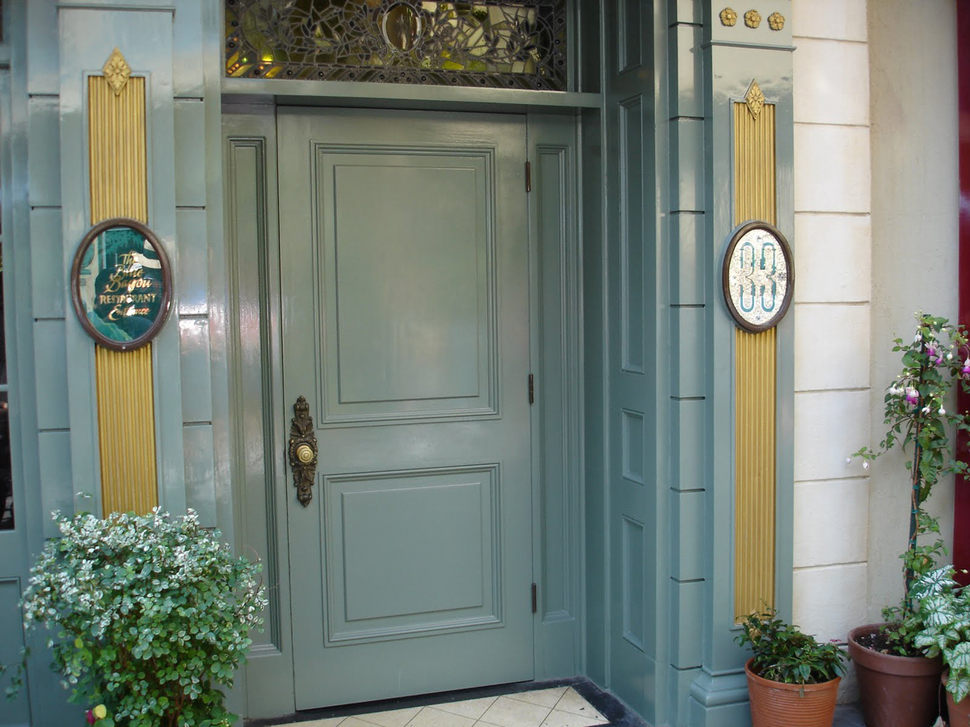 You might have to wait 10 years to become a member of this exclusive club. It's the only place in which alcohol is served in the park.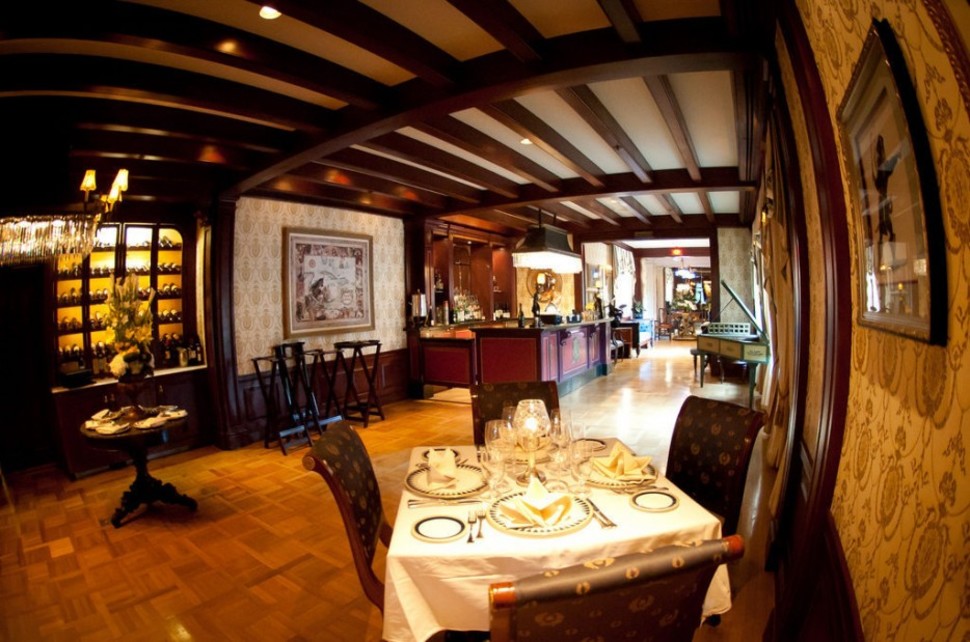 The Ice Bar, Quebec City, Canada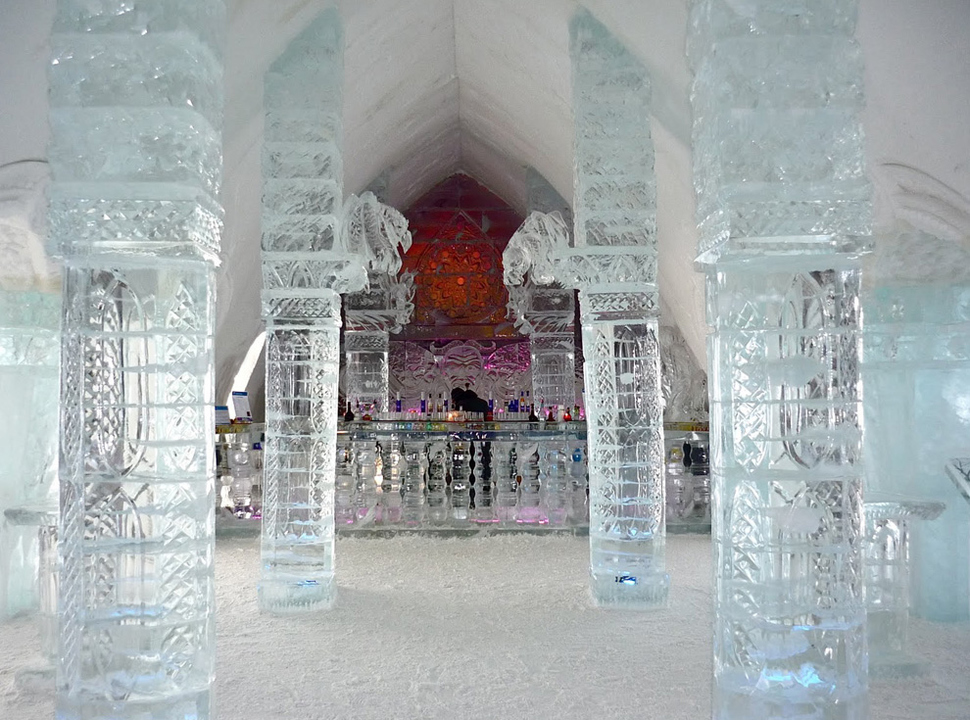 This is a bar that requires no coat hangers. Enjoy chilled drinks in this bar which is rebuilt every year.
Sunland Pub, South Africa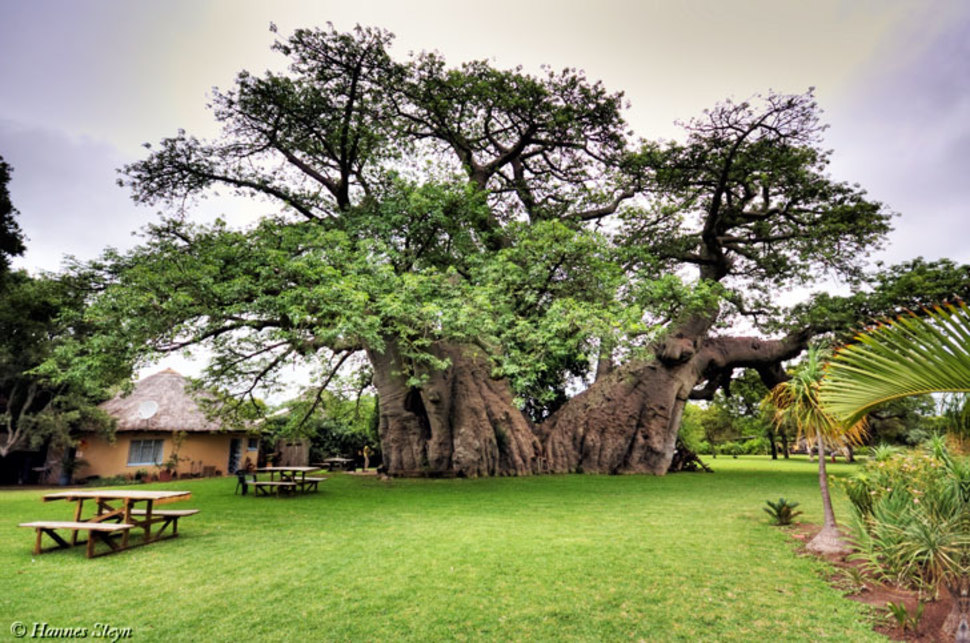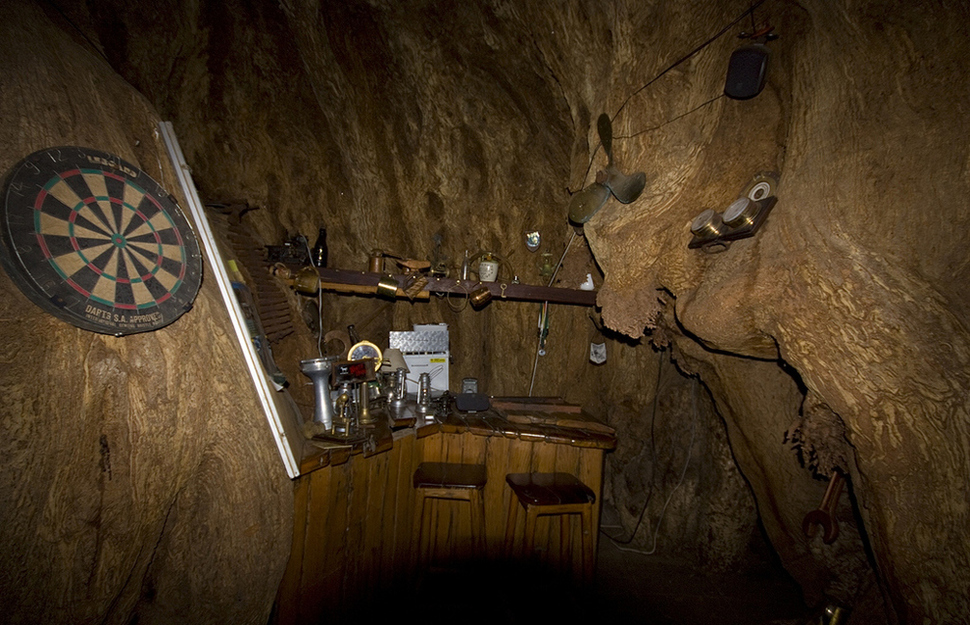 Baobab trees in South Africa are enormous in size and they are well-known for it. They are so huge that you can snugly fit a bar into it. This bar was started in 1933 and can only serve 15 guests at a time.
H.R. Giger Alien Bar, Gruyere, Switzerland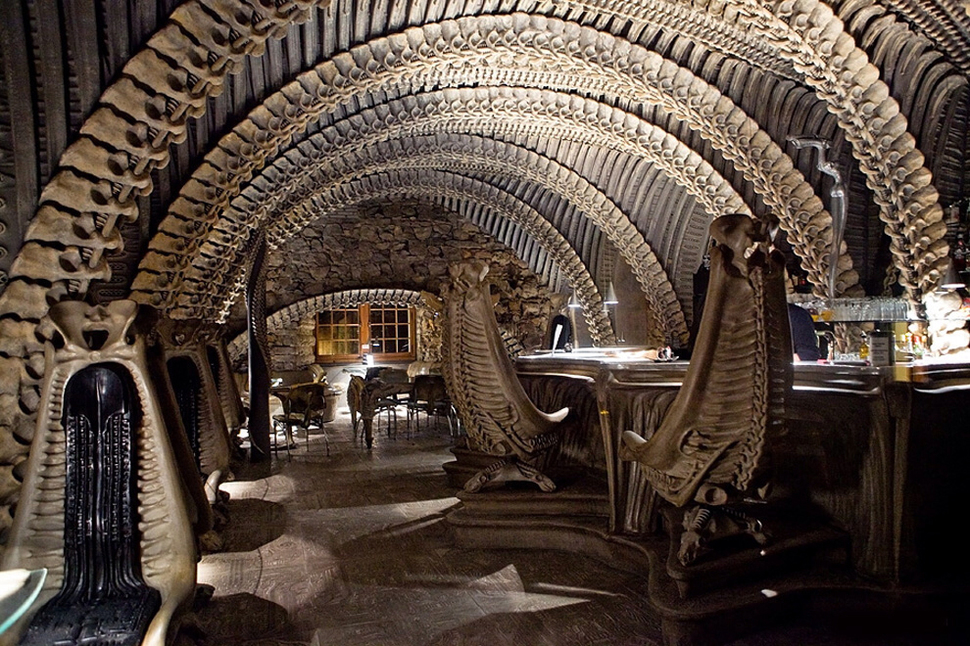 Sci-fi fans, this is the bar for you. It's modelled after the movie 'Alien' by Ridley Scot. Need we say more?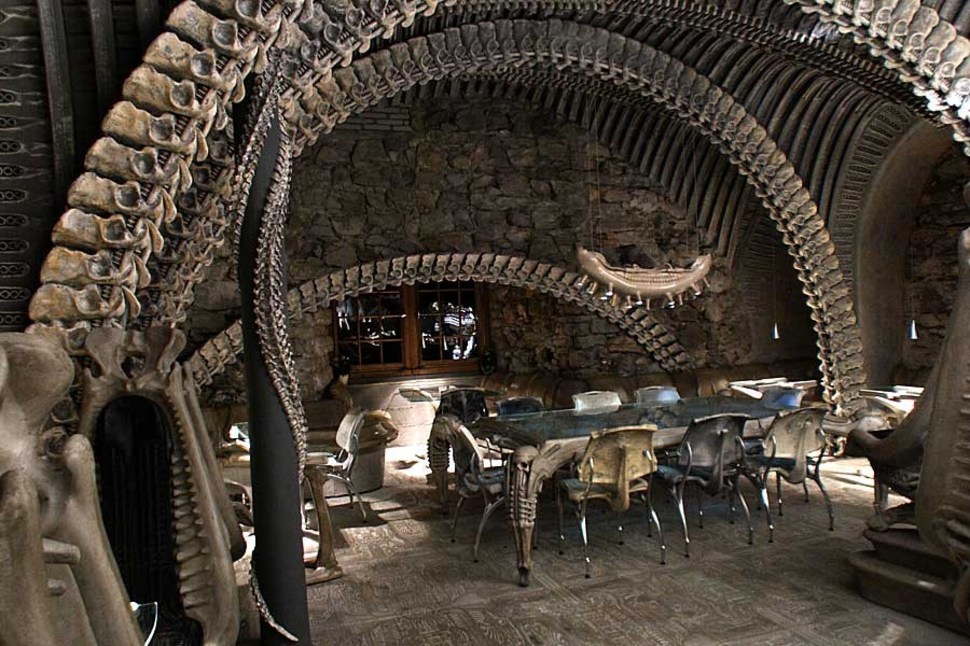 Safe House, Milwaukee, Wisconsin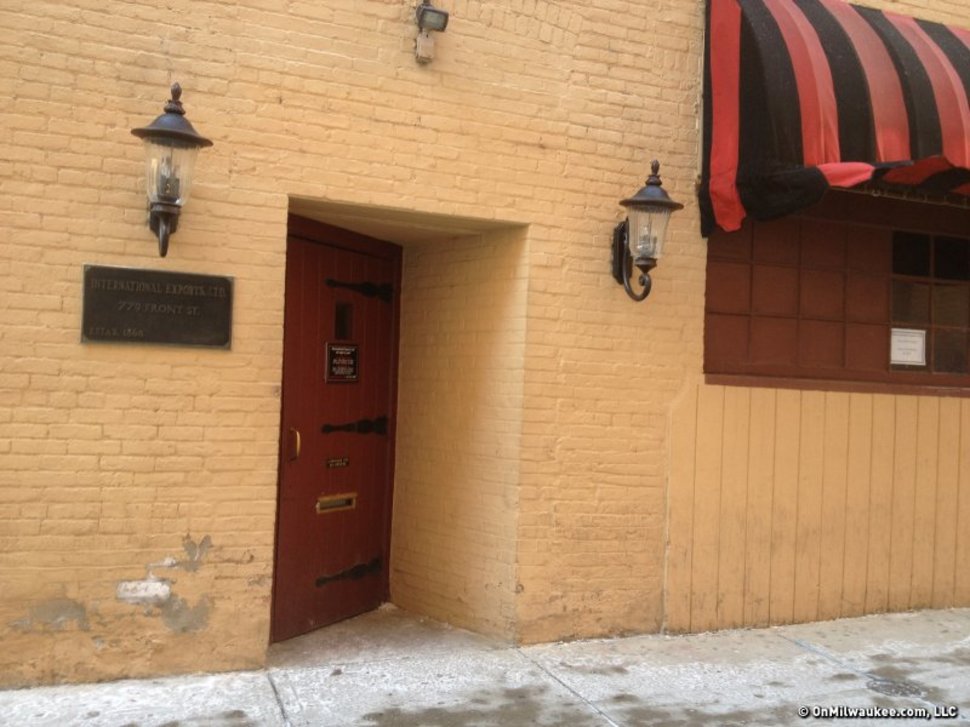 A spy-themed bar that is so secret that you need a password to enter. It doesn't even have a proper sign. But once you're in you even have secret passageways to explore. You might want to explore them before you start chugging down your beers so that you remember your way back.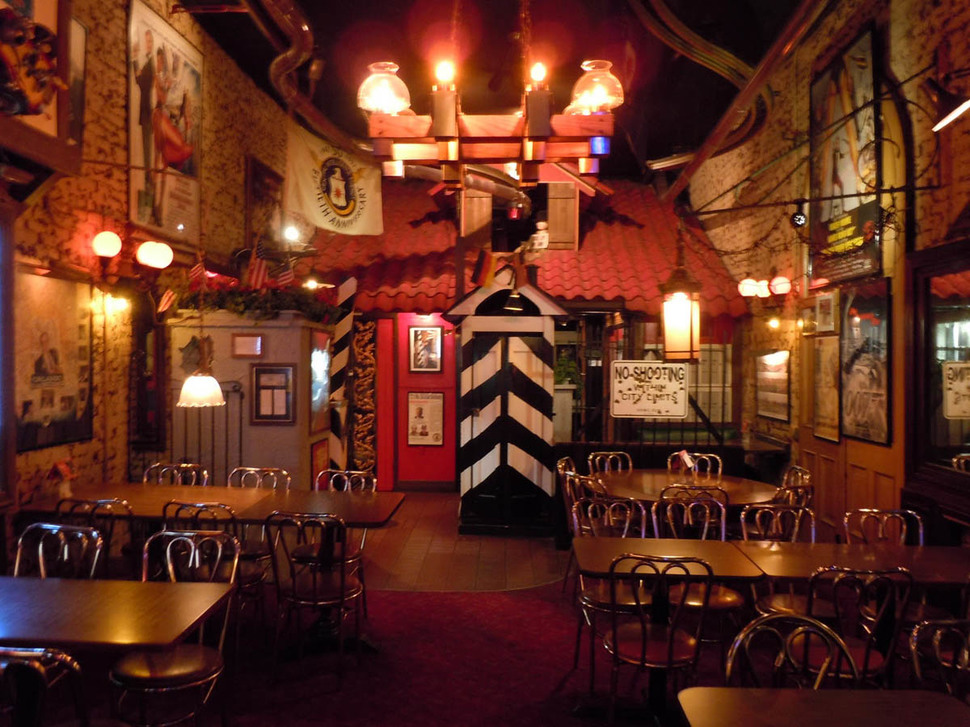 The Red Sea Bar, Israel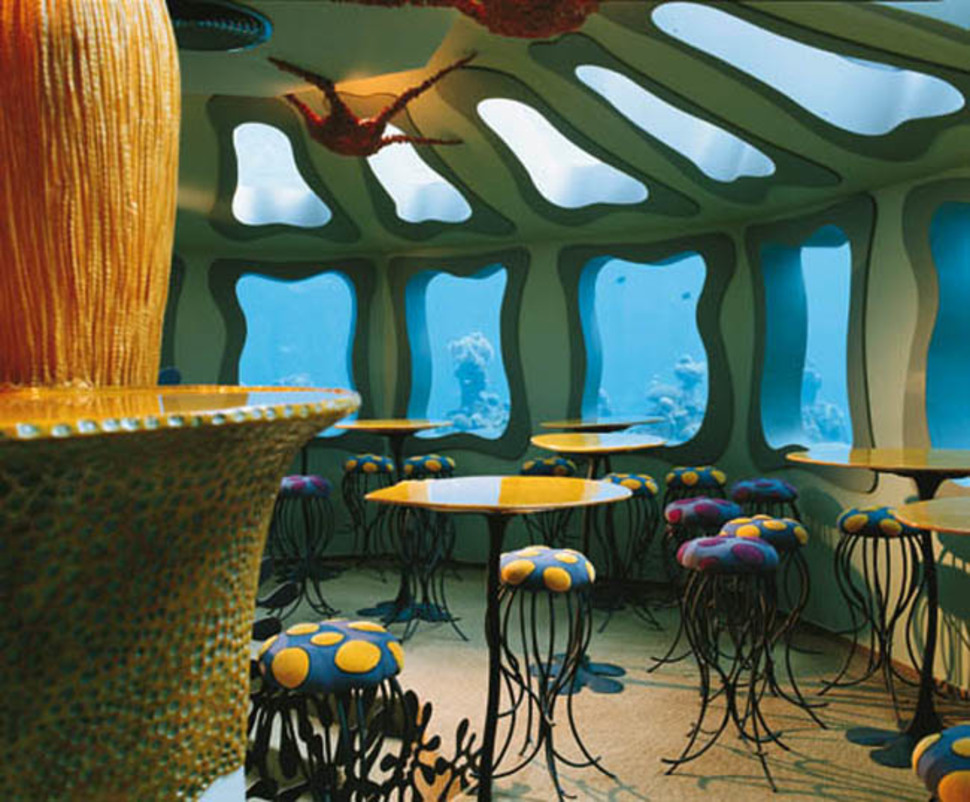 This underwater bar in the Red Sea makes sure you have your fishy friends with you while you sip on some beer. If you see Nemo, then you've probably had one too many.
Alux Caverna Lounge, Mexico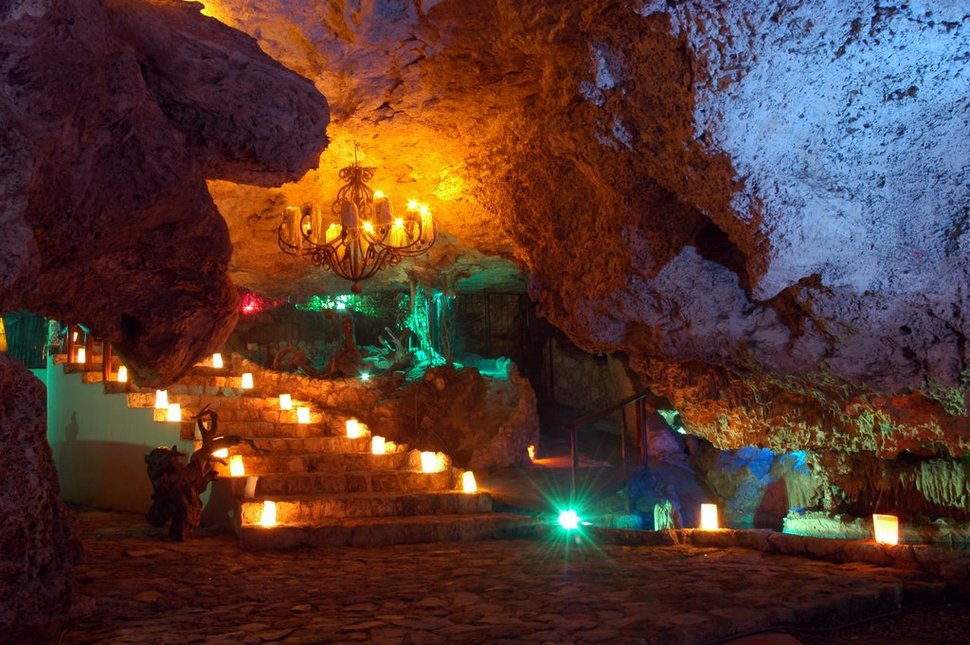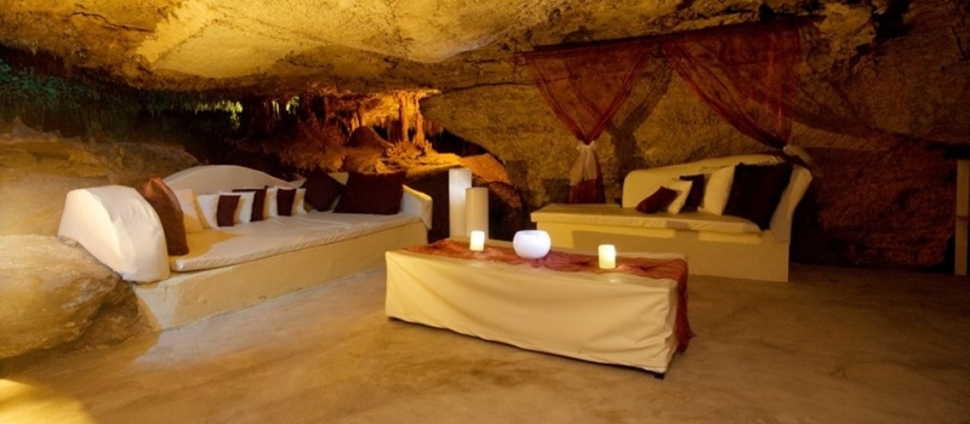 If you have a fear of enclosed places, then this bar is probably the cure for it. It is located in a cave system that is over 18,000 years old. The bar is incredibly beautiful with candles lighting up the entire cave. Interiors are at a minimum with the natural beauty of flowstones and stalactites taking over.
The Water and Wind Bar, Binh Duong, Vietnam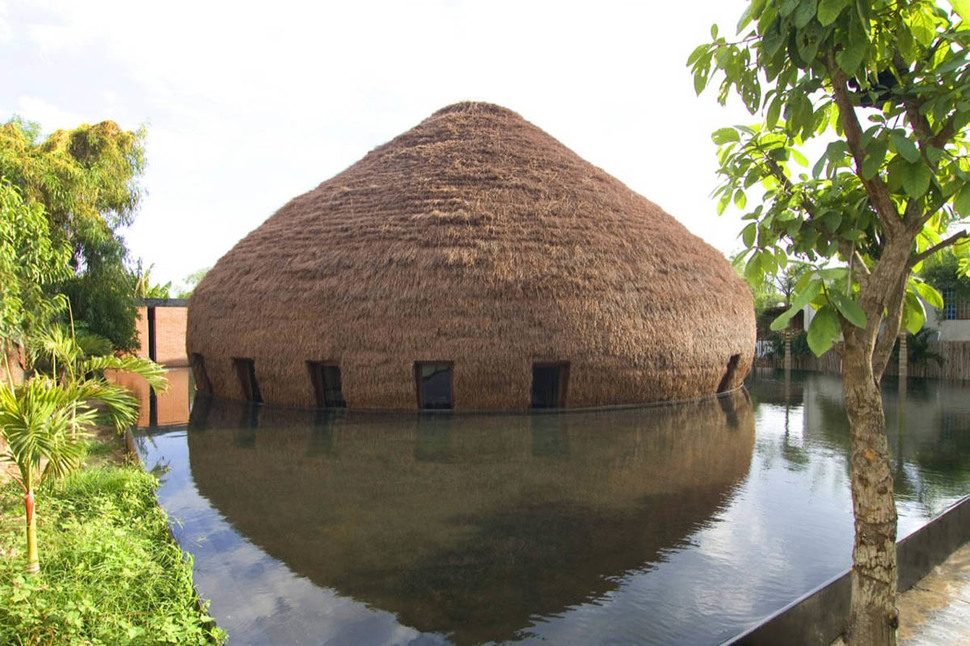 This exotic bar has been built on a flooded area of land. You need to step on carefully placed stones in order to get to the huge massive hut that is adorned with hundreds of lamps to give you a cosy ambience.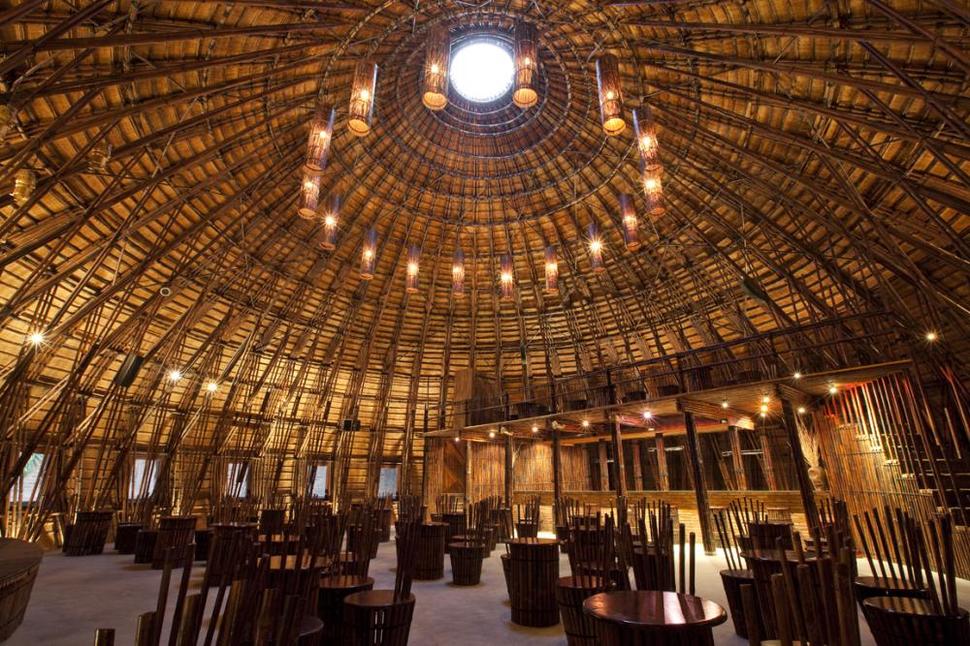 The Rock Bar, Bali, Indonesia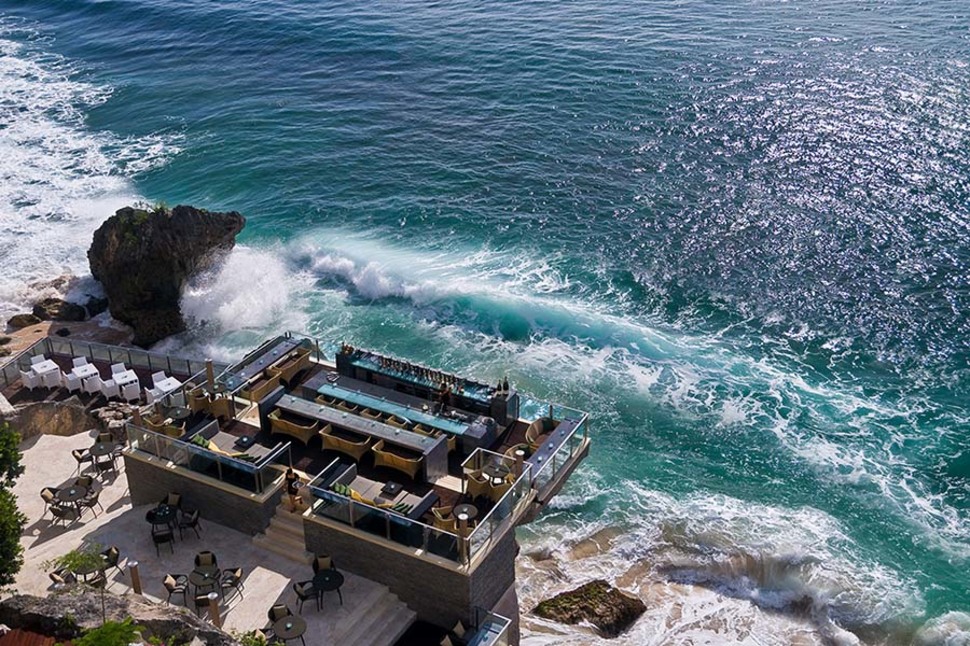 The Rock Bar is located on the cliffs of Bali overlooking the wonderful Indian Ocean. If you happen to be in Bali, head to the Rock Bar at sunset-when the sun meets the sea to create a magical view.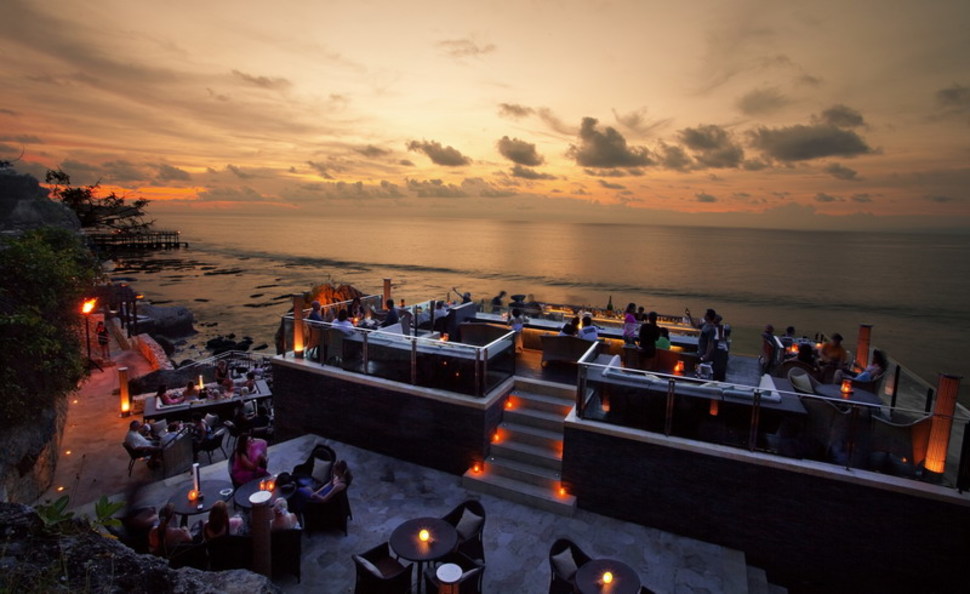 Ozone Bar, Hong Kong, China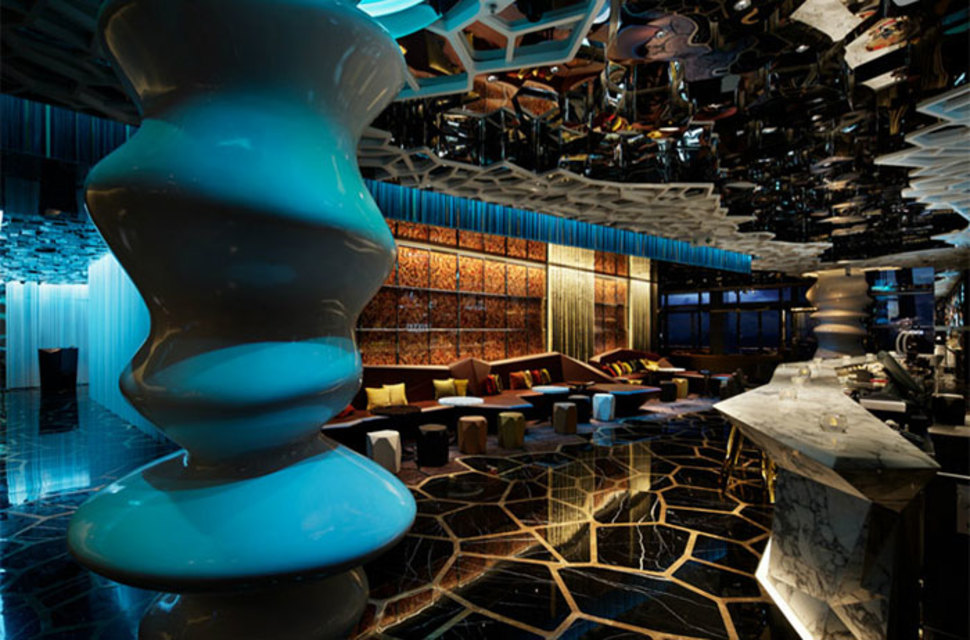 Designed to look like a bee hive, the Ozone Bar makes you feel like a bee as soon as you step inside. It is located on the 118th floor of the Ritz Carlton in Hong Kong which also happens to be the tallest hotel in Hong Kong.
Bicycle Bar, Bucharest, Romania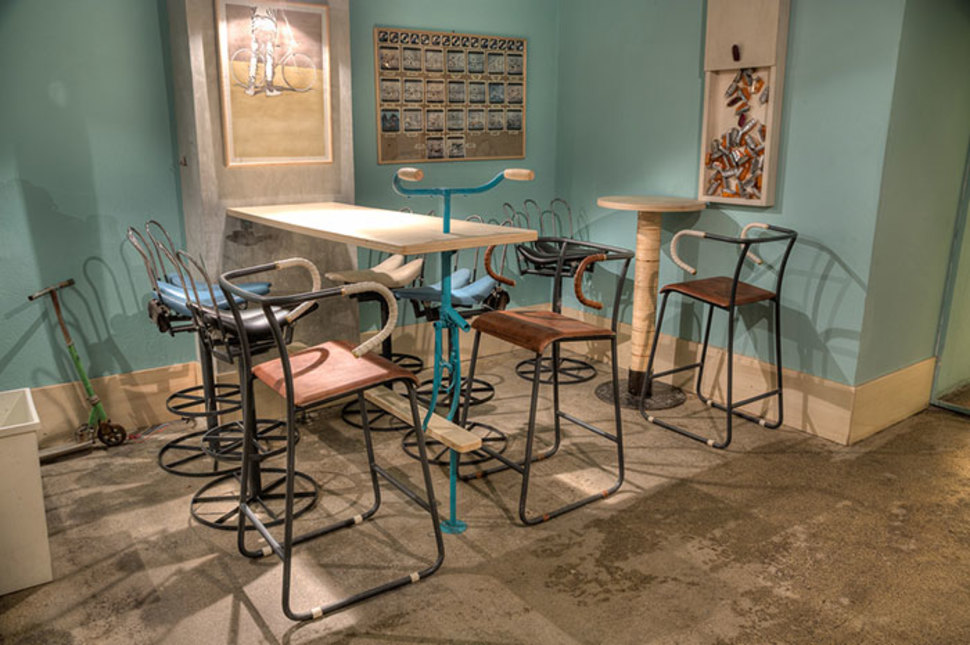 Called the "Bicicletabar" in Romania, this green bar has interiors made of recycled bars.
The Clinic Bar, Singapore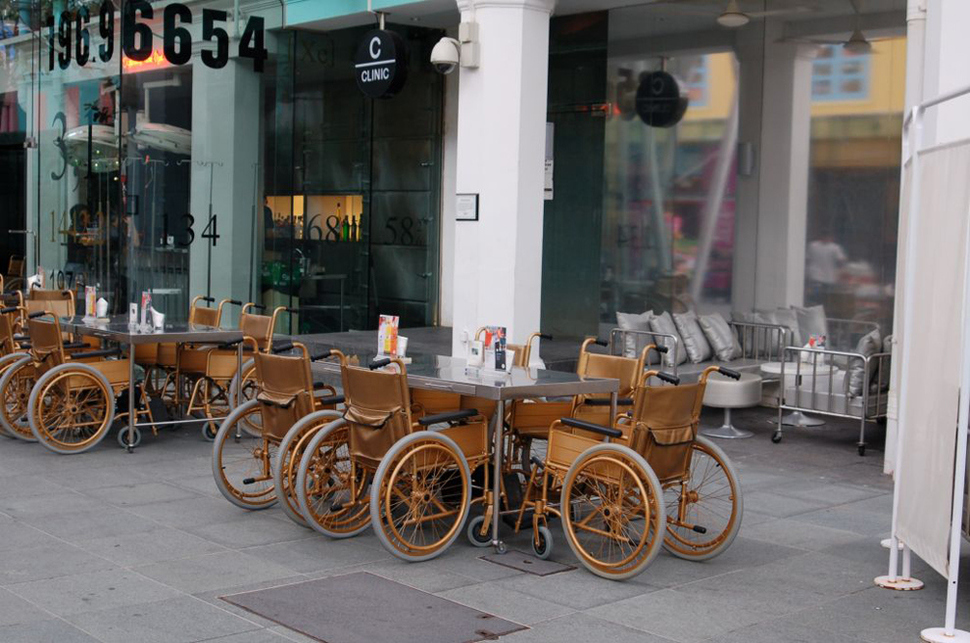 Sip on cocktails with an IV in this incredibly popular water hole in downtown Singapore. Heads up you're going to be seated in a wheelchair.
Hemingway's Lounge, Hollywood, USA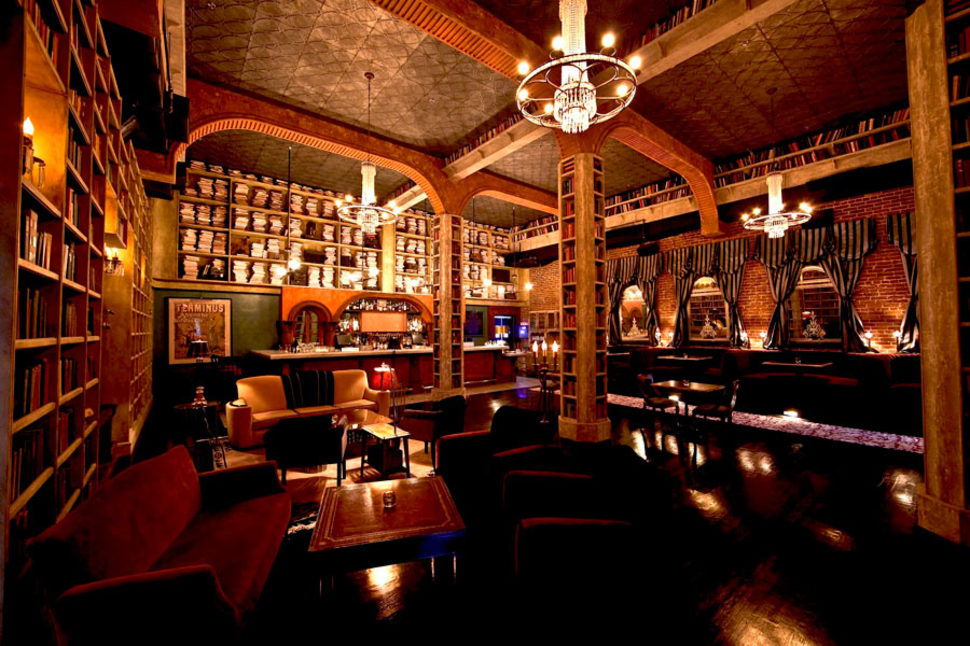 This beautiful bar named after the renowned American writer has walls that are lined with literature for you to read. Ummm, we recommend that you don't drink too much at this one. That is, if you are planning to read.