21 Places For A Wholesome Breakfast In Delhi
They say breakfast is the most important meal of the day and these eateries in Delhi go on to prove that. Craving a wholesome loaded breakfast, here's where you head to! And the best part? Most of these beautiful restaurants open their doors as early as 7AM so you can grab an early one and head on over to work!
The All American Diner
India Habitat Centre, Lodhi Colony, New Delhi-03 | 011 43663162/333
Opens at: 7am
Situated inside the India Habitat Center, 'All American Diner' is the first name that pops into every head when we speak of great breakfasts and sinfully sumptuous diner-style meals. The place is a recreation of a typical American Diner and the scrumptious food just takes the rendition up a notch.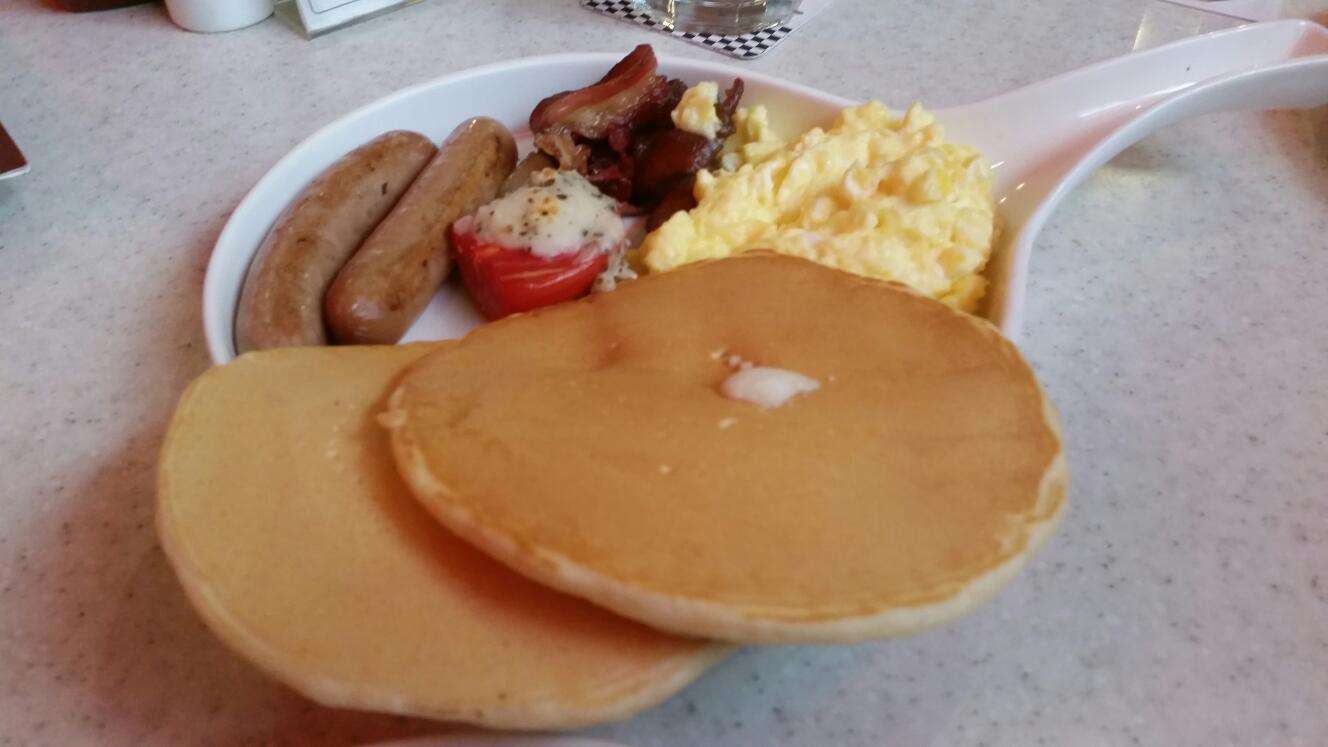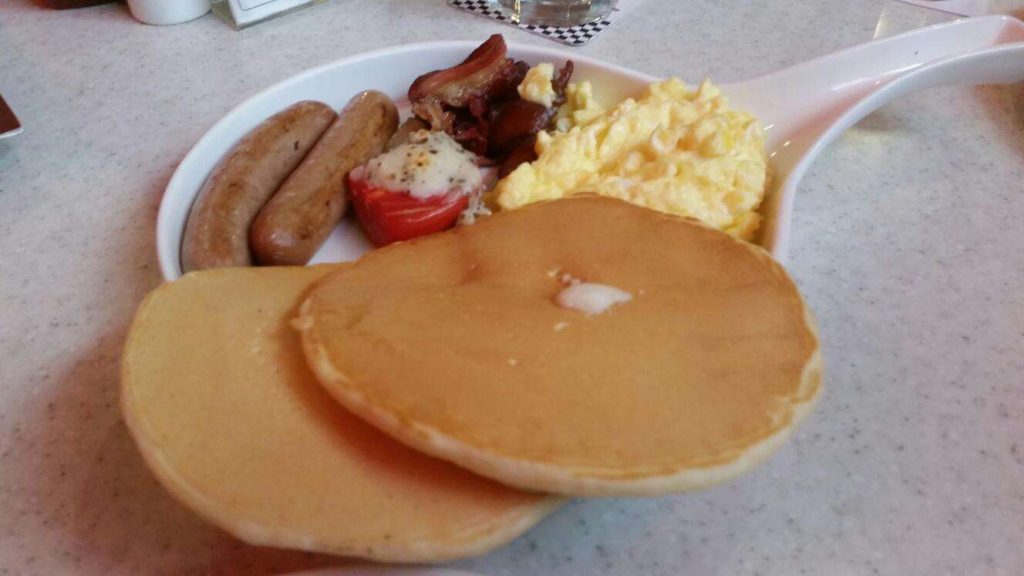 Di Ghent Café
208, Level 2, Cross Point Mall, DLF Phase 4, Gurgaon-122004 | 011 33106496
Shop 212/214, Level 2, Cross Point Mall, DLF Phase 4, Gurgaon-122004 | 0124 42333355; +91 9899732087
Opens at: 9am
Start your day with a wholesome breakfast, some crepes a couple of waffles and down it with a mug a delicious hot chocolate at Di Ghent. Their eggs and crepes are one of the few in NCR that are the way the Europeans meant them to be. Simply gorgeous.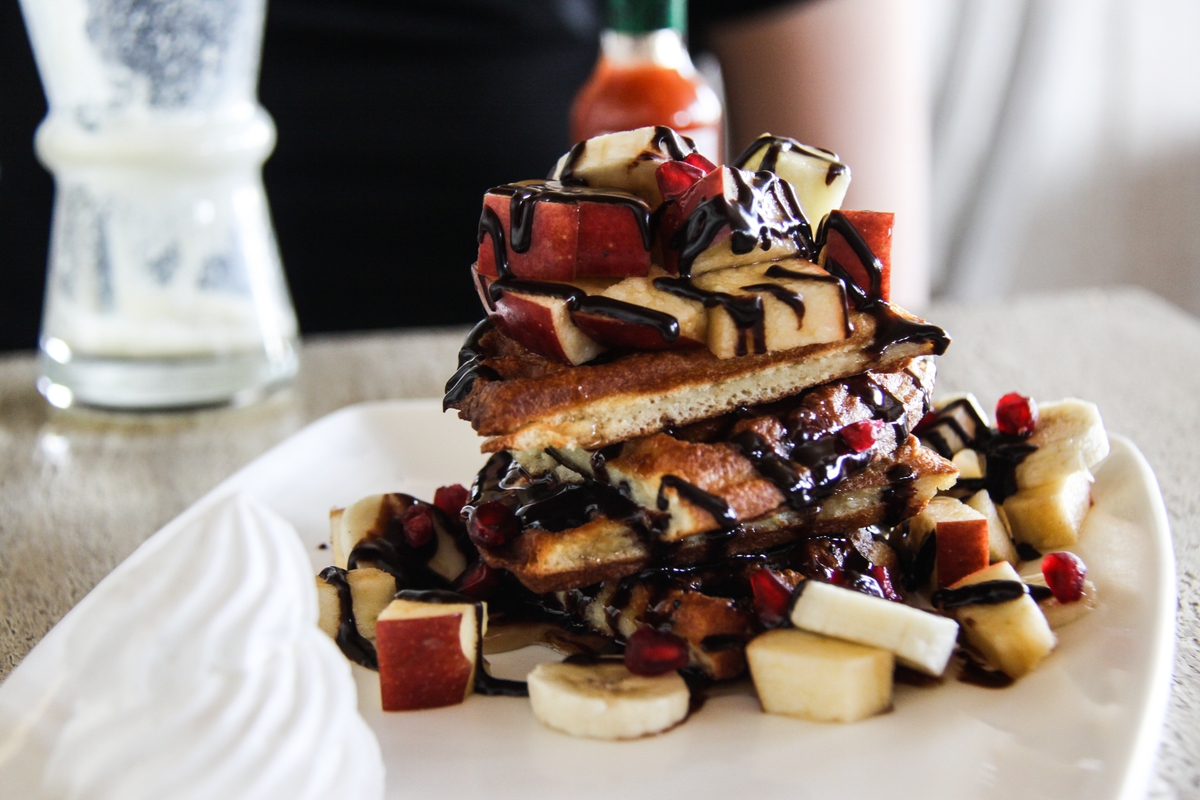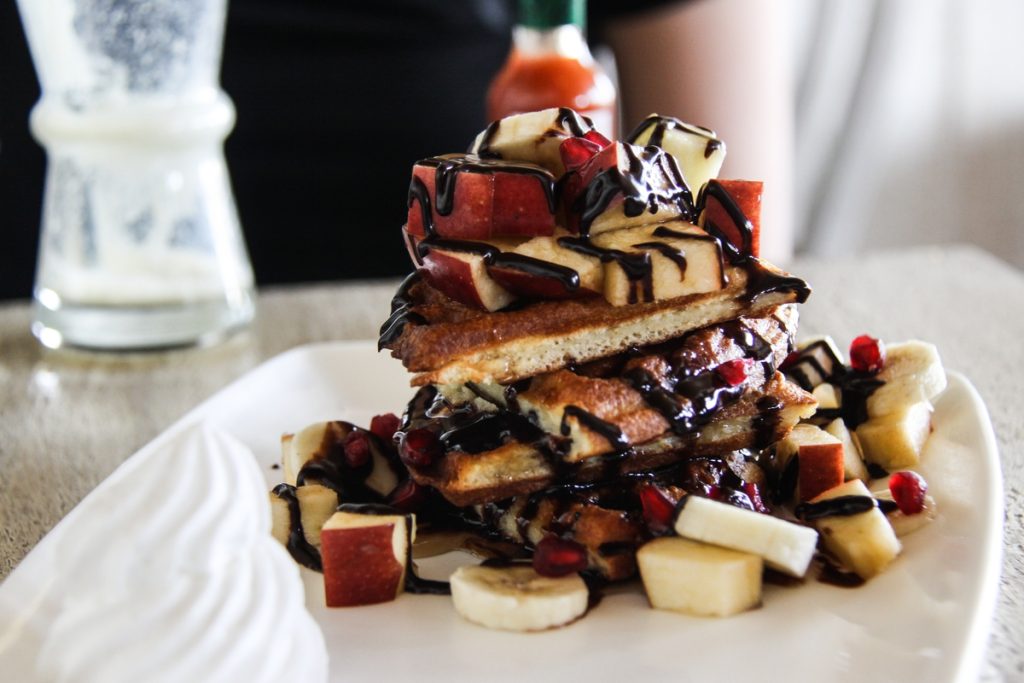 Eggspectation
Jaypee Greens Golf & Spa Resort, G Block, Surajpur, Noida | 0120 6743000
Jaypee Siddharth, 3, Rajendra Place, New Delhi-08 | 011 25760000; 011 43662600
Jaypee Vasant Continental, Vasant Vihar, New Delhi | 011 46072030
Opens at: Open 24 hours
In addition to a host of egg preparations, Eggspectation serves a multitude of delicious sweet and savoury crepes ranging from chocolate, strawberry, banana to honey and nut toppings. Their Ice Cream Crepe is amazing and if you are a savoury crepe lover, the one with Scrambled Eggs, Three Cheese, and Ham is the one to go for.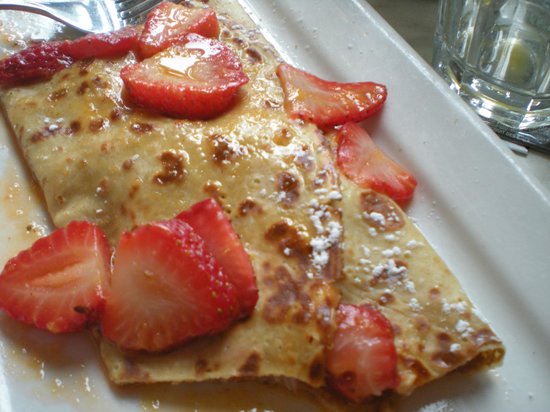 Elma's Bakery, Cakes & Tea Room
31, 2nd Floor, Hauz Khas Village, New Delhi-16 | 011 26521020; 46080533
Opens at: 10am
This gorgeously done up country-style café is dreamy and picturesque in every way possible. Enjoy a delicious morning meal complete with your choice of caffeine paired with delicious home baked breads and pastries.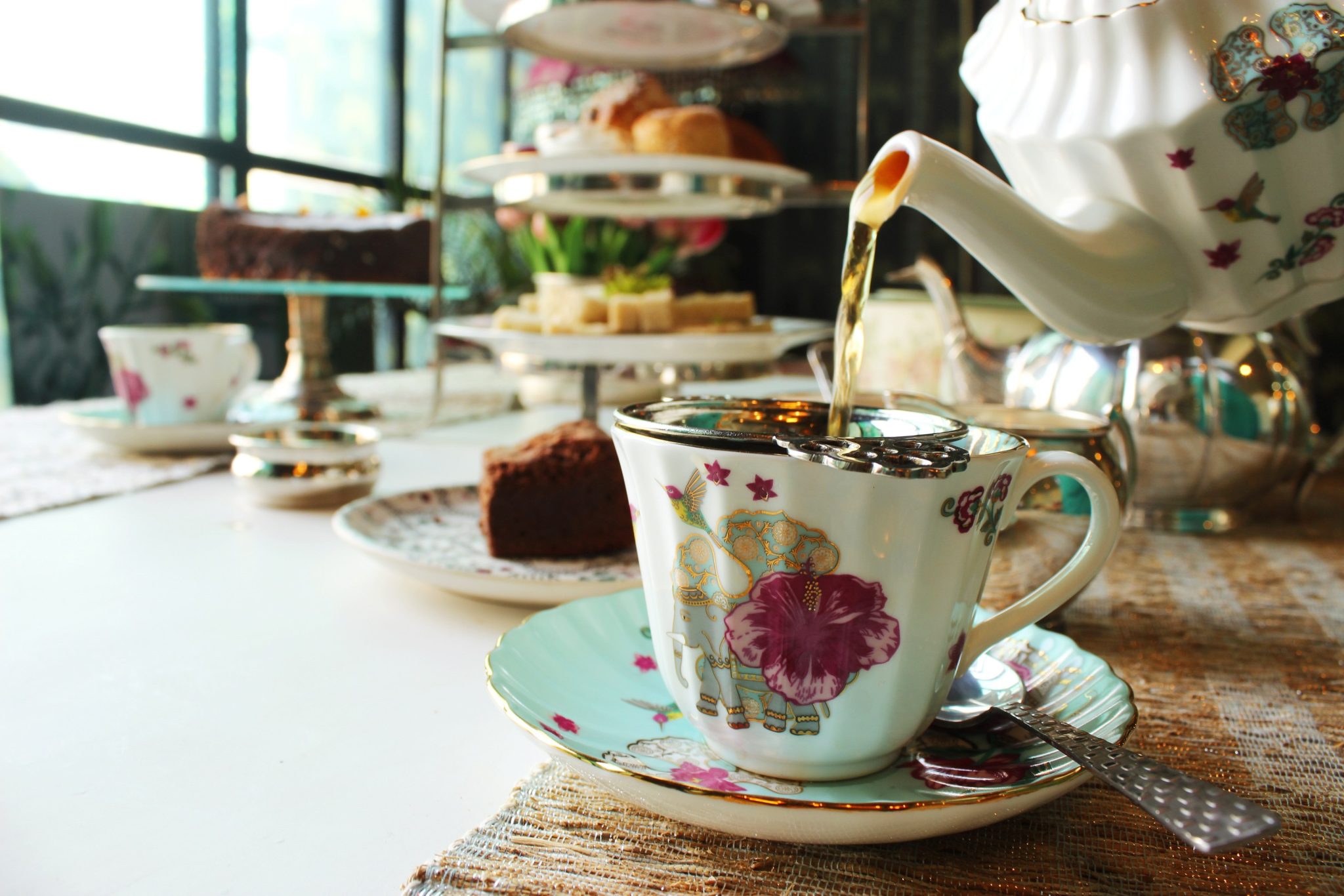 Eggers Madhouse
11, HUDA City Centre Metro Station, Sector 29, Gurgaon-122001 | +91 9899814755
Opens at: 9am
Nestled in the thriving HUDA City Centre food court, Eggers Maddhouse is heaven for the egg-lover and eggetarian. The place offers a variety of different egg preparations that can take you through breakfast, lunch and dinner.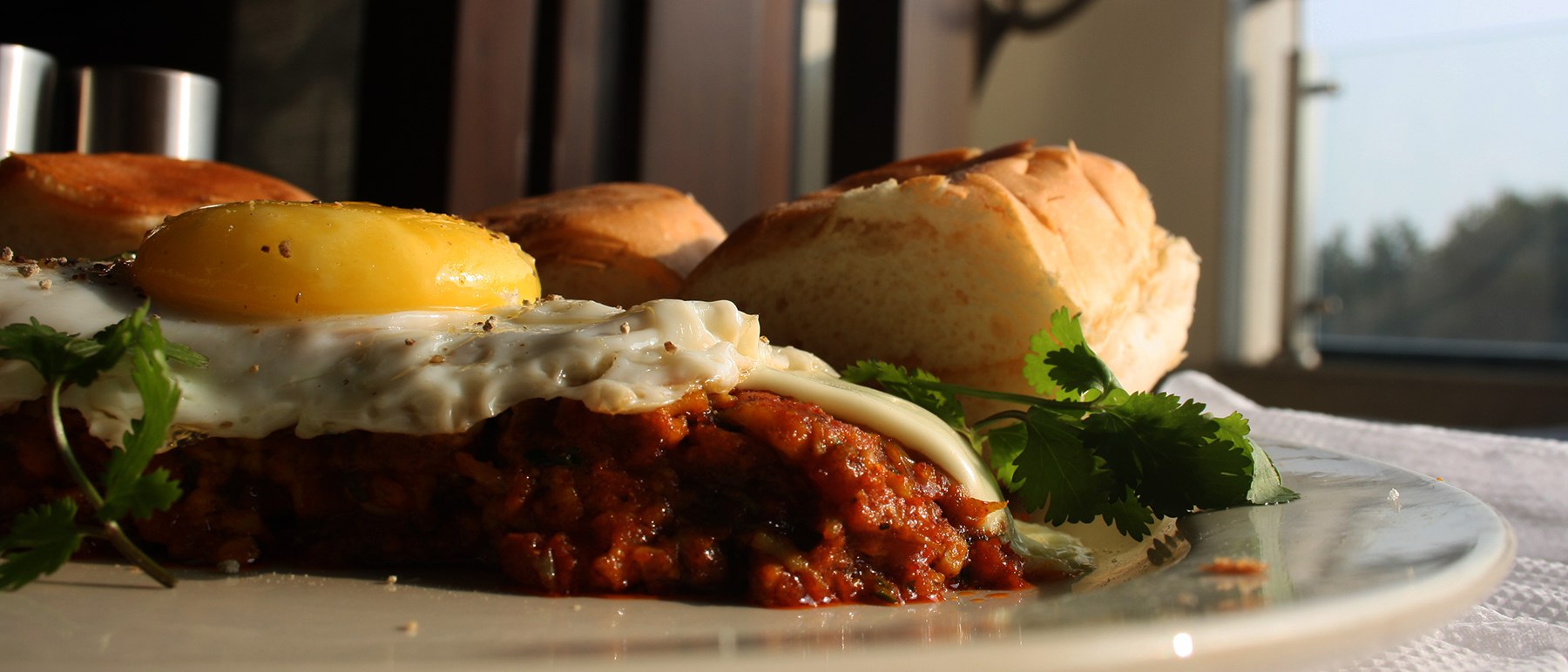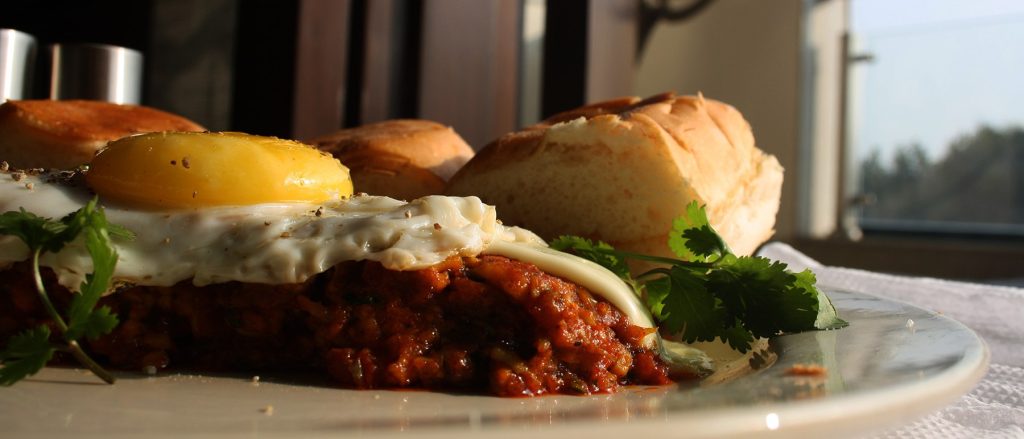 The Breakfast Club
D-108, Ground Floor, Sushant Shopping Arcade, Phase 1, Sushant Lok, Gurgaon | 011 33105700
Opens at: 6am
Operational only during the first half of the day (for obvious reasons), The Breakfast Club lives up to its name. The delivery service puts together delicious and wholesome breakfast options delivered right at your doorstep.
The Blue Door Café
66, Middle Lane, Khan Market, New Delhi-03 | 011 24640013; 24618727
Opens at: 7.30am
TBDC puts together a lavish breakfast menu, drawing major inspiration from Europe. So you can be sure of being served decadent crepes, waffles, pancakes and fresh fruit bowls.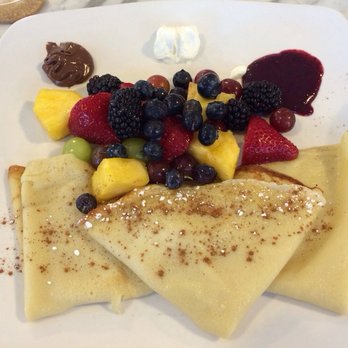 Theobroma
Find the nearest outlet here.
Opens at: 10am
What's better than starting your day with the food of the gods at this brownie haven? In addition to a mouth-watering (and diet-wrecking) variety of brownies, Theobroma also carries some amazing offerings in their loaded breakfast menu (and in fact grab an early one on a weekday since the place will open up at 8AM!) as well!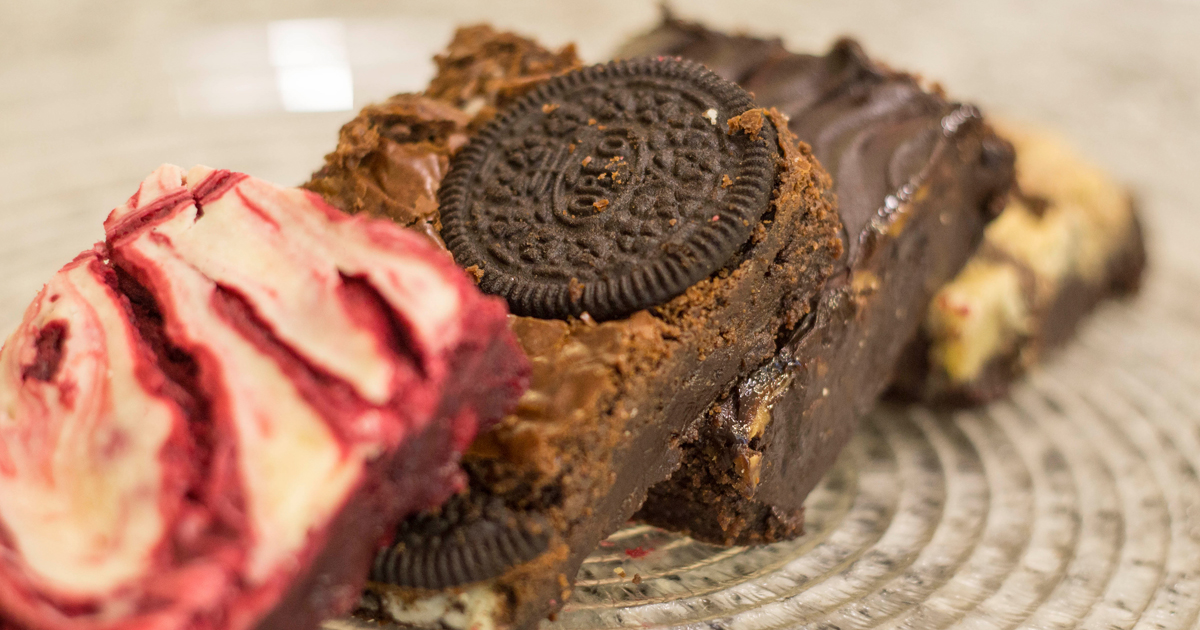 Social
Find the nearest outlet here.
Opens at: 11am
We'd be lying if we said that Social's gorgeous 'Social Breakfast Trays' section has never had us rooting for cronut hearts and khari biscuits with our LIIT or Acharioska. So if you like to "brekkers like a boss", Social is the place to be!
Smoke House Deli
Find the nearest outlet here.
Opens at: 8am
With a sprawling Continental selection adorning their menu, Smoke House Deli serves up an early morning delight complete with delicious breads, bacon, and even pancakes!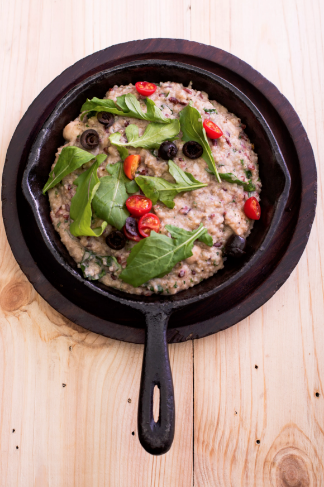 IHOP
Ground Floor, Cyber Hub, DLF Cyber City, Gurgaon | 0124 4192390
Opens at: 8am
The internationally loved IHOP is now in Delhi and with its signature pancakes, waffles, and crepes in tow! We don't even need to say more! Head on over here and enjoy your breakfast piping hot off the griddle!
Saravana Bhavan
Find the nearest outlet here.
Opens at: 8am
Is a beautifully laid out breakfast platter complete with some vada, idli, and utthapam what your heart desires at the crack of dawn? Then nothing's better than a thali at Saravana Bhavan to kick off your day.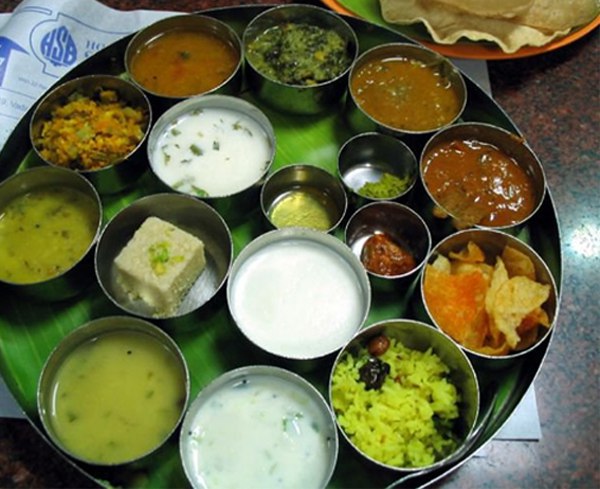 Café Delhi Heights
Find the nearest outlet here.
Opens at: 11am
Café Delhi Heights brings to life the flavours of Delhi with a Western twist. The décor is comfortable and eclectic, while the menu packs some really good dishes like a variety of cheesy pastas, stacked sandwiches, meaty burgers, thick shakes, and fluffy pancakes!
Naivedyam
Find the nearest outlet here.
Opens at: 10am
This pure vegetarian South Indian restaurant is symbolic for its authentic food preparations coupled with a breathtaking Karnataka-style temple décor. The place exuberates gastronomical glory in all its true senses.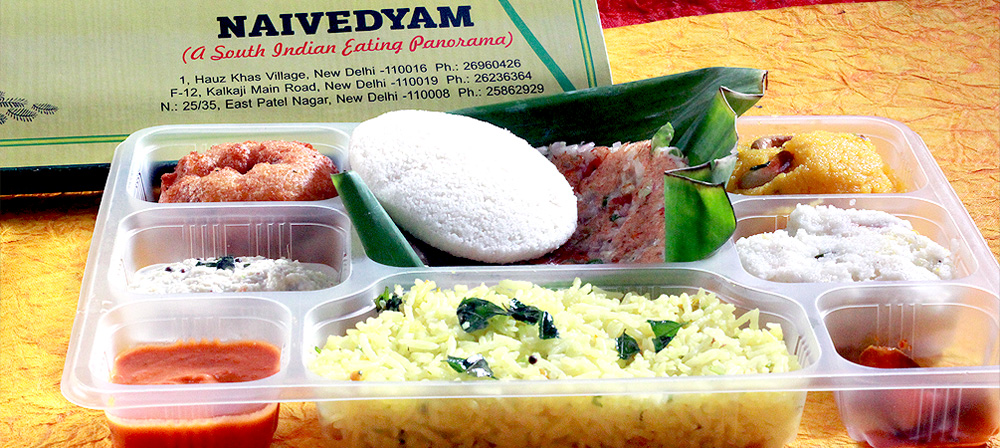 Karnataka Food Centre
Delhi Karnataka Sangh Building, Sector 12, R K Puram, New Delhi | 011 26187357
Opens at: 8am
A pocket friendly spot for South Indian lovers, the Karnataka Food Centre is a simple place but with excellent food. When here, one must have the Mysore Masala Dosa. The more courageous eaters can opt for their massive thalis or simply choose the weekly special.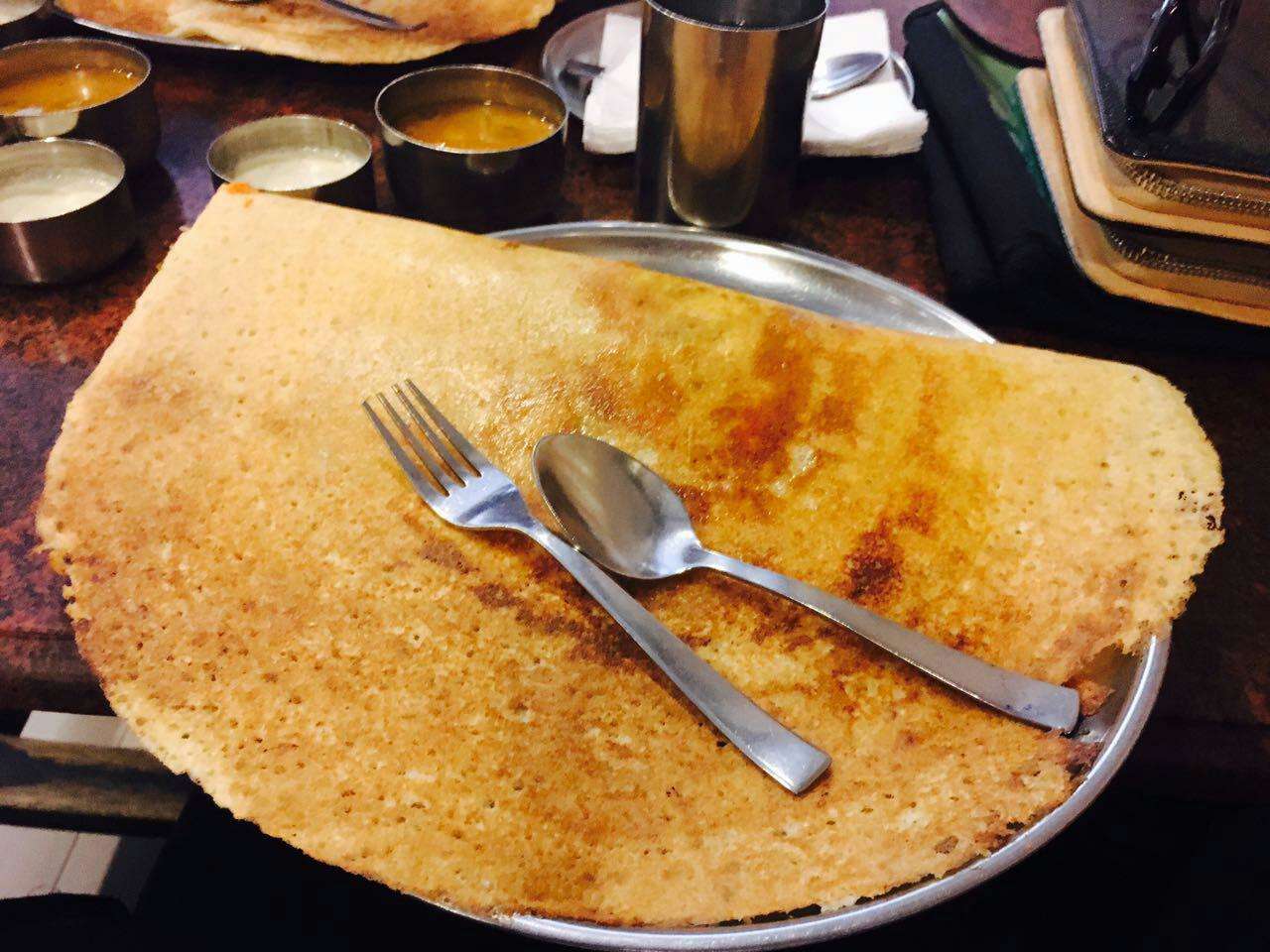 AMA Café
House 6, New Colony, Majnu ka Tila, New Delhi-56
Opens at: 7am
Nestled in the heart of Delhi's Tibetan Refugee Colony, the AMA Café is a sheer delight for tea, food and aesthetic lovers. The place offers excellent bakes and an array of refreshing blends.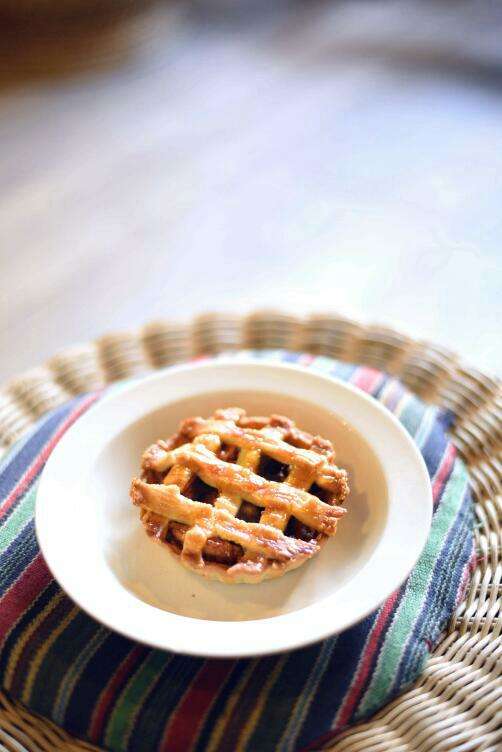 Au Bon Pain
Find the nearest outlet here.
Opens at: 8am (Mon-Sat); 10am (Sun)
Looking for a healthy and wholesome start to the day? Well look no further because Au Bon Pain's got you covered with yummiest of breads, salads, 100% Arabica coffee to get you just the right amount of caffeine in the early hours.
Café Turtle
Find the nearest outlet here.
Opens at: 9.30am
With the rooftop and inside seating options, one can browse in the bookstore below with books across all genres, including children's books and then enjoy reading with a few eatables while soaking in the sun or sitting inside. So if you like your morning with a little literature, Café Turtle is your haven!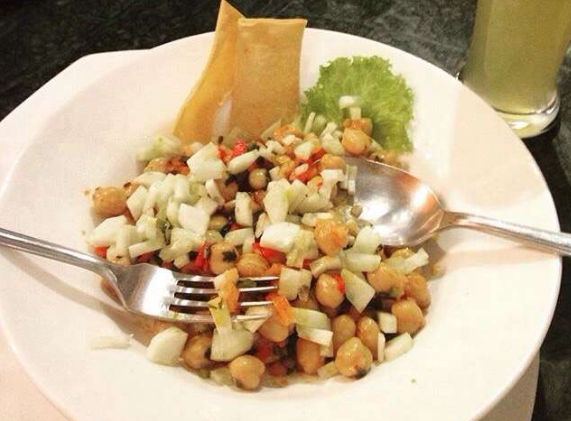 Sita Ram Diwan Chand
2246, Chuna MAndi, Paharganj, New Delhi-55 | 011 23586128
Opens at: 8am
Famous throughout Delhi-NCR for their delicious street specials like chole bhature and chats, Sita Ram pampers you real good. Dive into a paper dish of dark, spicy, shredded paneer and chutney-laden chhole and oh-my-god-is-this-for-real bhatures at this Paharganj outlet.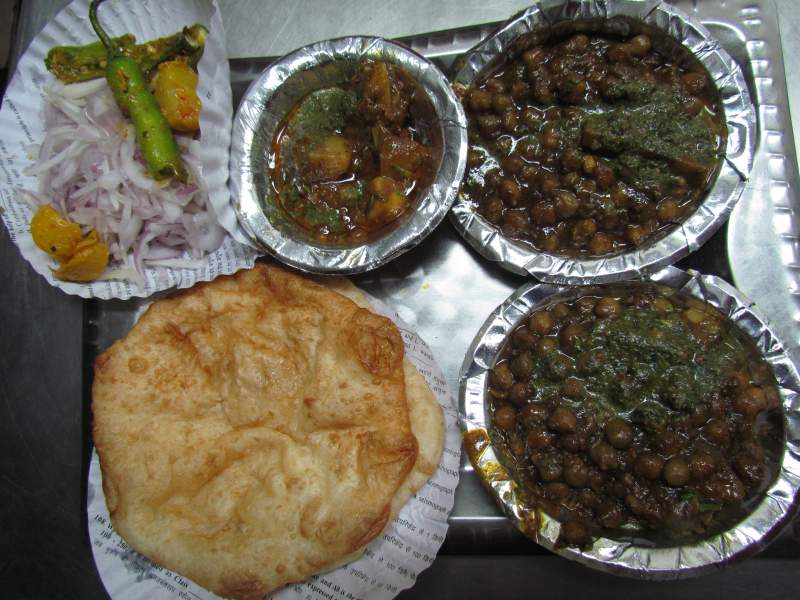 Guruprasad Udupi
DDA Shopping Complex, Phase 2, Munirka, New Delhi-67 | 011 26175487; 011 26106572
Opens at: 8am (Mon); 9am (Tue-Sun)
Savor a plethora a dal, sabji and roti that'll send your taste buds dancing. The place offers both individual dishes and fixed thalis. The preparations are predominantly South Indian with a few North Indian options like Aloo Masala, Chana Masala, Dal Makhni, etc.
Gearing up for my next breakfast like: