21 Nutritious Choices For The Health Nuts In Bangalore
There is a significant need to introduce nutritional eating options in our diets to improve our general health. With information and knowledge about nutrition and health benefits available to us more than ever, we should change the traditional routines of eating and improve our dietary habits. To satisfy the health conscious, restaurants are also constantly changing menus to adapt to these changing trends.
Here are a few places to watch those calories and also enjoy a tasty dinner or lunch.
1. Tapioca Khichdi at Yogisthaan Cafe
This lovely flavourful variation of khichdi calms the senses and provides incredible nutritional benefits. The khichdi is made with tapioco (sabudana), onions and groundnuts, garnished with green chilies and coriander leaves and served with a yoghurt dressing. It is the perfect starter to your day.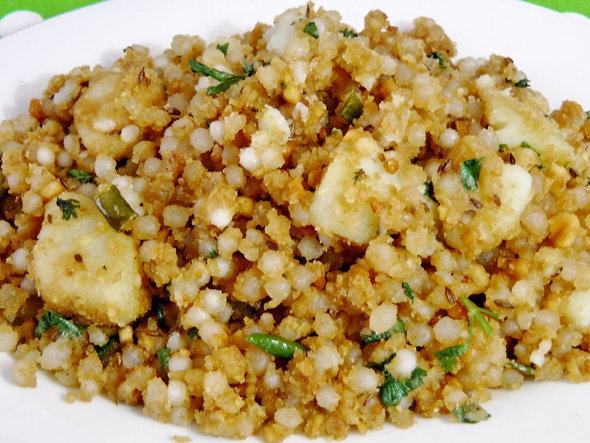 2. Broccoli and Peanut Stir Fry Salad at Green Theory
A fresh cut of broccoli and topped with a delicious peanut dressing, this salad is for the ultimate health conscious. Salads are usually considered bland and dry but Green Theory turns it up a notch with their stir fry variation of the traditional salad.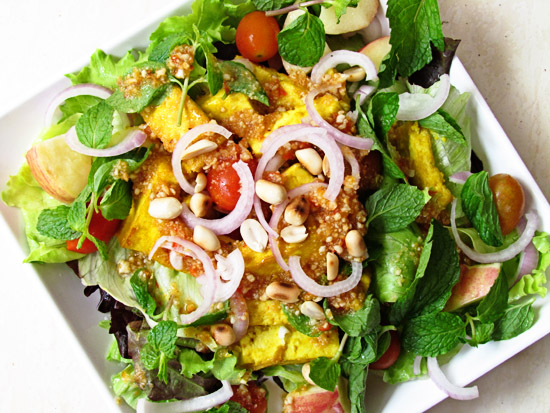 3. Kaeng Ped Phak at Paradigm Shift
The name sounds complicated but it is a must try for all the vegans. Paradigm Shift is the best place to visit for all the vegans with their traditional Chinese dishes with a healthy twist. If you do have to eat meat to satisfy your inner meat lover, try this dish with mock meat, soy nuggets cooked to perfection in a Thai red sauce.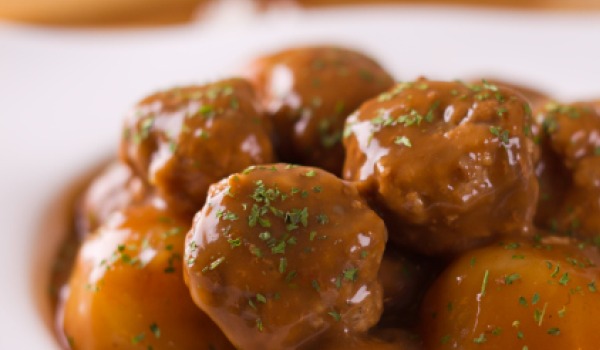 4. Weekend Thali at NH8
Rajasthani and Gujarati thalis are famous for their balanced meals. They provide a delicious alternative to having those plain and flavourless "healthy" dishes. Apart from serving the tradition Rajasthani Dal Baati and Churma as a part of the thali, during the weekends, NH8 serve Bajra rotis which is a healthier option to normal rotis and naans. Bajra rotis are nutritious and contain many healthy properties.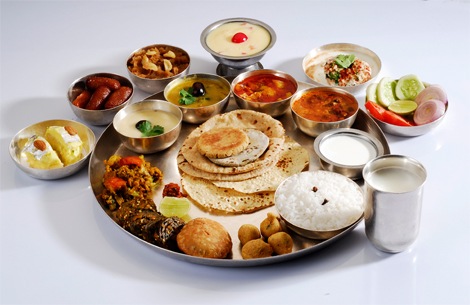 5. Green Mango and Papaya Salad at Fatty Bao
The green mango and papaya salad at Fatty Bao is a kick to the senses with a tangy and crunchy twist to the traditional salad. Served with a mix of fresh chilies, honey, cherry tomatoes and crushed peanuts, it has that perfect balance of tasty and healthy rolled into one amazing and nutritionally high dish. If the salad is too vegetarian for you, you have the option of adding smoked chicken with the salad.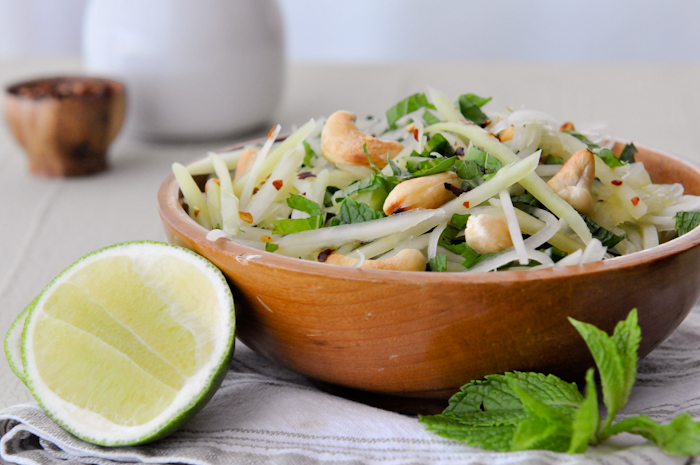 6. Soya Cheese Paratha at Amrutham Flavours of South
A high protein and calcium based dish balanced with appropriate amount of fat from cheese, the parathas at Amrutham are the perfect alternative to the traditionally healthy meals. The parathas are soft and flaky with a very distinct taste coming from the combination of Soya and Cheese.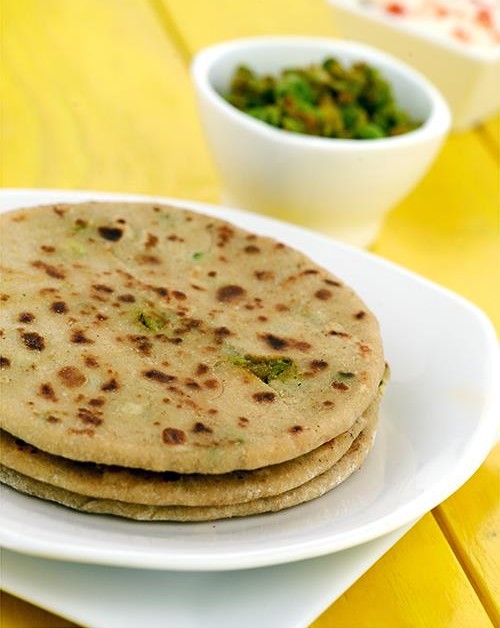 7. Tuna Sashimi at Harima
Japanese cuisine are known for their nutritious value and healthy alternatives. The Tuna Sashimi at Harima is the epitome of this cuisine, having a blend of tuna, providing rich omega 3 unsaturated fats and wasabi, which is known for its significant health benefits.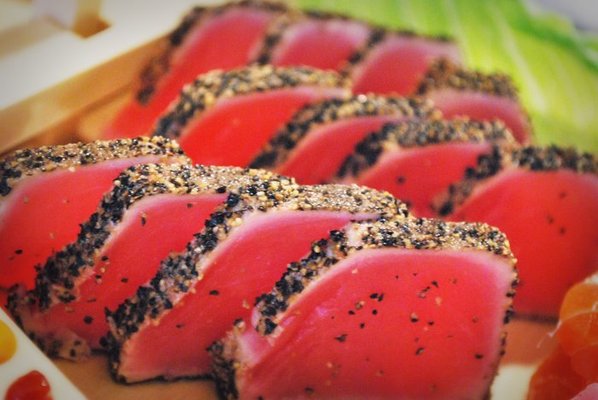 8. Mescaline Salad at The Orchard
Mescaline salad has a curious blend of spring vegetables topped with a tangy vinaigrette dressing. The vegetables are par-boiled with a crunchy texture and the dressing provides the ultimate compliment to the salad. If you are in the mood to add some crunch in your life, this is your best option.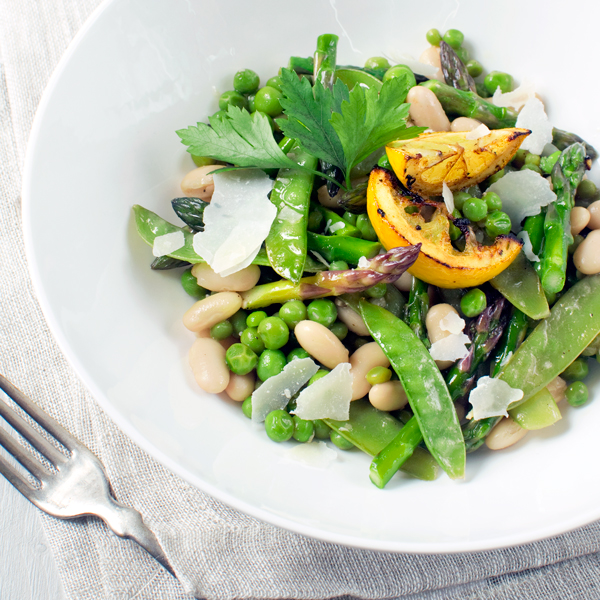 9. Char Grilled Vegetables and Tofu Salad at Time Traveller
Tofu is well-known for its amazing health benefits and is an excellent source for protein, calcium and iron and has no cholesterol. The mix of gluten-free tofu and the smokiness of char grilled vegetables gives you the best of both worlds, the nutritional benefits of both vegetables and tofu.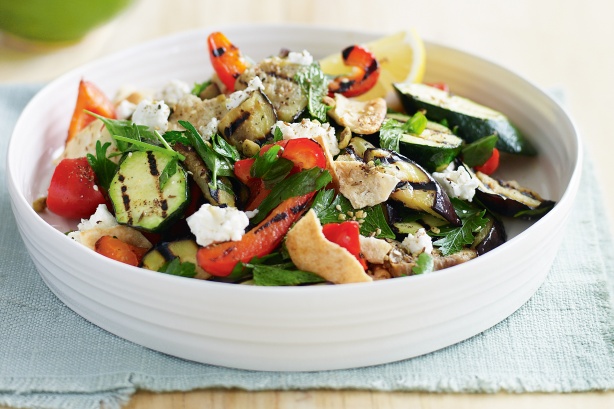 10. Soya Keema Paratha at Indian Paratha Company
For all the non-vegetarians complaining about healthy salads, here is the perfect choice to satiate those taste buds yearning for some meat. The Soya Keema Paratha at Indian Paratha Company gives you the perfect combination of meat and soya made in the most healthiest way possible. The nutritional benefits from soya and the taste of keema gives your palette the perfect balance of both.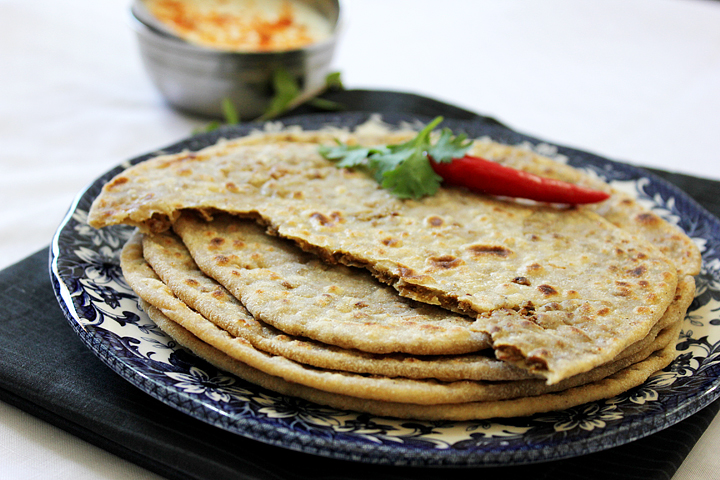 11. Herb Tuna and Veggies Sandwich at Hwealth Cafe
A high protein sandwich containing tuna flakes mixed in a herbed egg white base and served inside whole grain bread, this sandwich makes for the best option for all those lazy days where you need a light snack to get moving.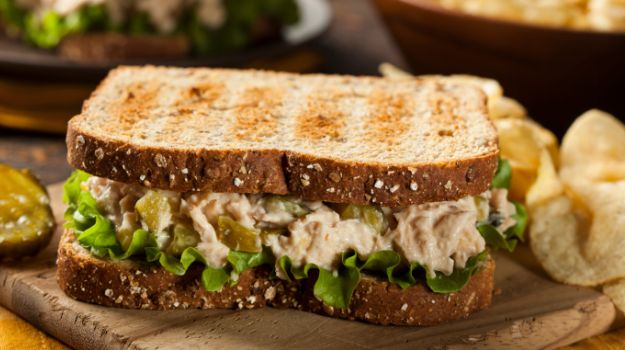 12. Thalis at Vaathsalya Millet Cafe
The specialty of this cafe is their millet based menu. From millet based curries, to salads and raitas, each dish is carefully prepared to please the nutrition conscious. Order the thalis and you'll get most of the dishes on the menu in one serving. Healthy and also cost conscious.

13. Aoili Aoili Pasta at Carrots
For all those Italian cuisine lovers, this dish is the best cure for your pasta love. Whole wheat penne pasta, tofu and veggies tossed in a flavorful pepper-garlic clove oil dressing, this dish is for the ultimate health oriented.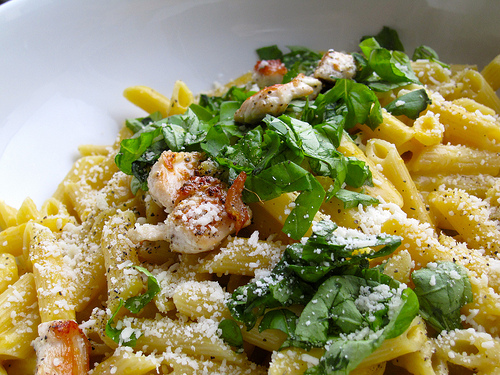 14. Grilled Fish in Red Pepper Sauce at Drop Calorie
A perfectly marinated grilled fish served in a spicy red pepper sauce, the nutritional value comes from the fish with its high omega 8 and vitamin D properties. Along with health benefits, it is easy on the taste buds as well.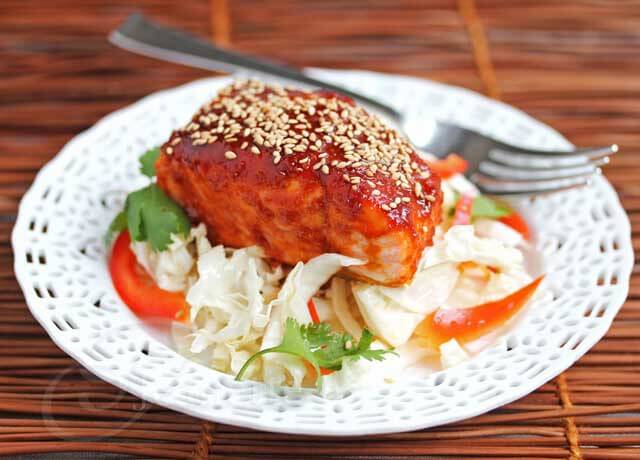 15. Golden Ambrosia at HAS Juices & More
For those days where a full meal sounds a bit much, this juice is the perfect compliment to a healthy sandwich or a roll. A blend of orange, pineapple and lemon with its high vitamin C content, it provides significant health benefits such as powering the immune system.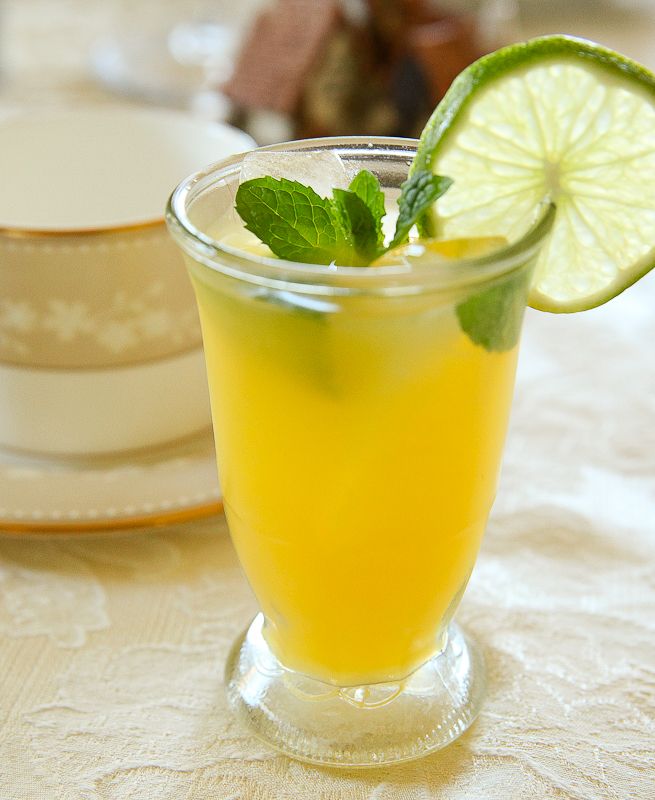 16. Apple Pear Crunchy Salad at Good Eats
A fruity variation to the traditional vegetable based salads, this salad is the ultimate to cure that sweet tooth in a more healthier way. Cuts of apples and pears mixed together in a crunchy base, this salad provides the right combination of various textures.
17. Classic Caesar Salad at SaJuSo
Caesar salads are as traditional as they come but SaJuSo serves the best variation of it in Bangalore. Fresh lettuce mixed with home made croutons topped with some light cheese makes this dish unique in the salad world. It is also served with multi-grain whole wheat bread.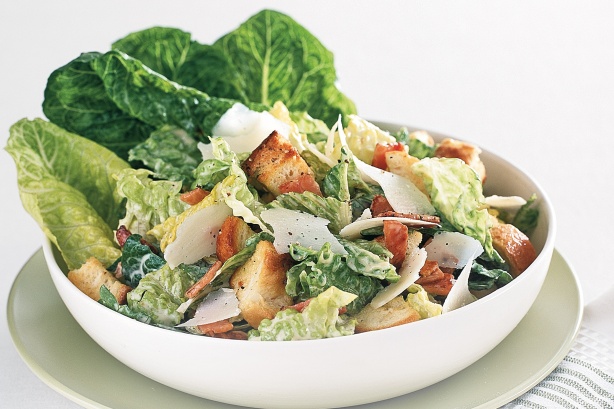 18. Beet Bean Salad at Simply Soulful
A mix of lettuce, garbanzo beans, beetroot, carrots and pomegranates, this salad is the perfect combination of vegetables and fruits served in one dish. The beans provides the crunchy texture with the pomegranates giving it that tangy and sweet flavor making for a taste explosion in your mouth.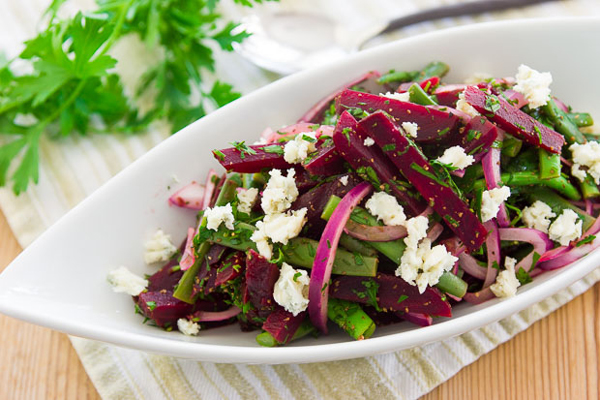 19. Chic To Be Greek at Health Lovers
A greek salad serves as a tasty alternative to those bland salads filled with flavorless vegetables. This salad has cucumber, lettuce, cottage cheese, bell pepper, onions, olives mixed with olive oil providing the fuel for the inner Greek.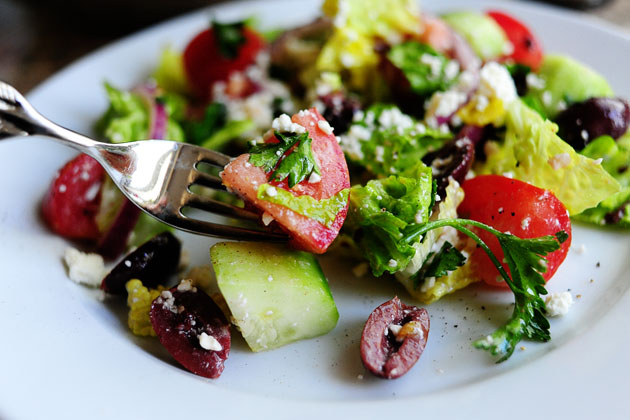 20. Stuffed Tawa Parathas at Health Zingo
These parathas have the unique ingredient called Sattu, roasted gram flour, which helps improve any diabetics condition because of their high insoluble fiber content. It is a healthy alternative to the traditional parathas.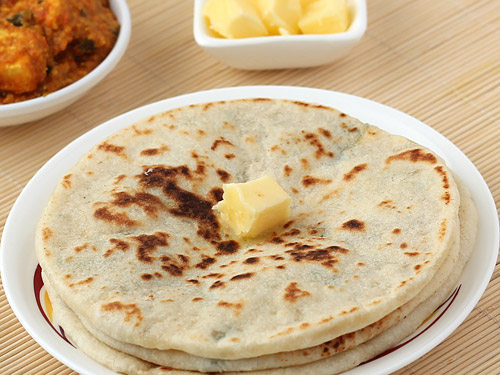 21. Grilled Chicken Kimchi Salad at Team Delish
A succulent grilled chicken served with chinese cabbage, lettuce, carrots, bell peppers, mushrooms tossed in a spicy kimchi dressing and topped with tomato salsa. The perfect combination that is healthy on the stomach and light on the wallet.