Dilli Diaries: 20 Vada Pav Junctions In Delhi
A batter fried potato bomb sandwiched between fluffy pan-toasted pavs sums up the brilliance that is a vada pav. The snack hails from the streets of Maharashtra and has made its way to restaurants and kiosks all over India. Here are 20 places in the Capital that serve up a version of this bad boy.
Goli's Vada Pav No.1
Find your nearest store here.
Bite into decadent and fluffy vada pavs at Goli. Pick from their variety of vada pavs on the menu such as masala, maharaj, veg kheema and the likes.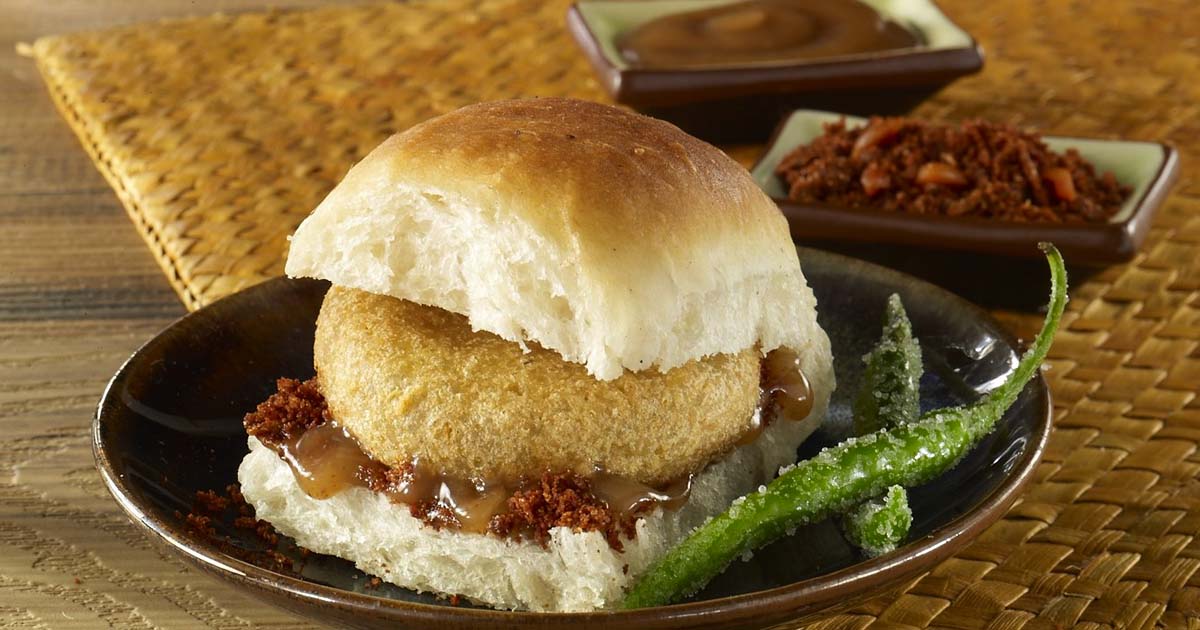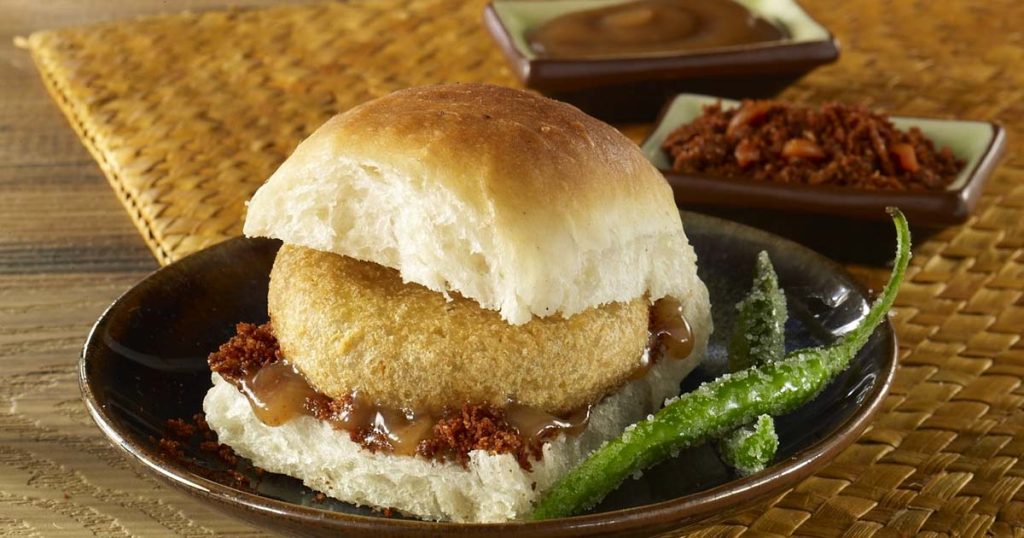 Imly
Shop F-20, Hog Market, Rajendra Place, New Delhi-08 | 011 33105774
Make a stop at the menu's 'Bombay Junction' section and pamper yourself with a portion of the delicious vada pav.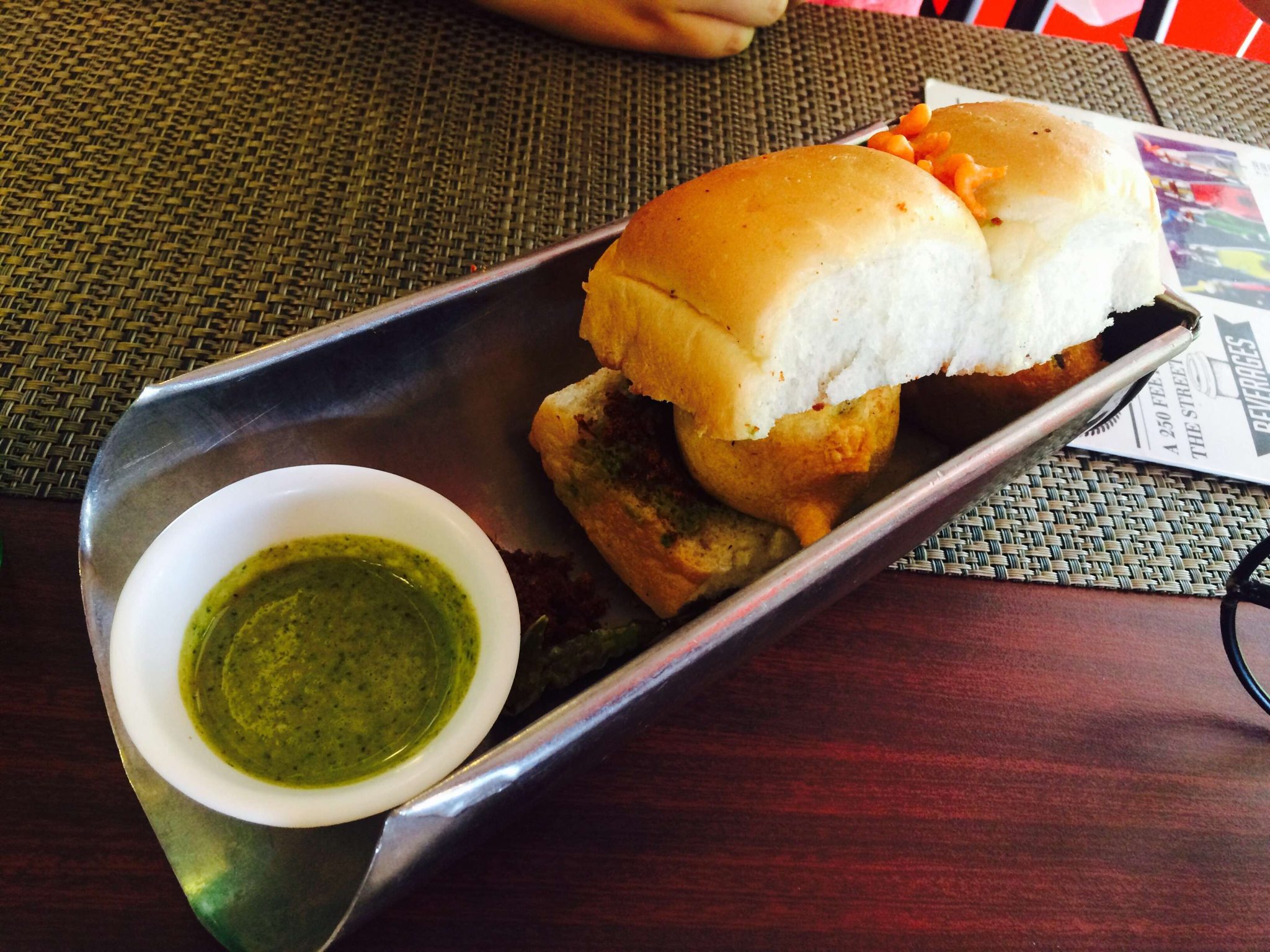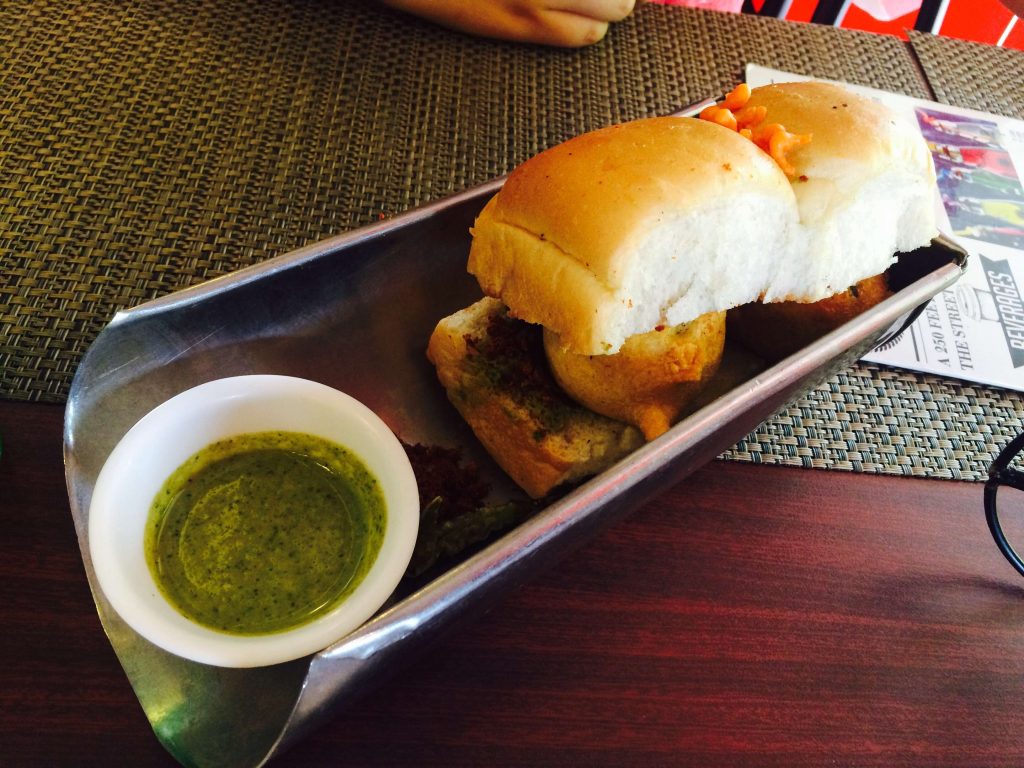 Social Offline
Find your nearest store here.
Your meal is incomplete without Social Offline's impeccably impeccable Vada Pao Bao and the piping hot and meaty Keema Bao!
Lights, Camera, Action
J-2/6 B, 3rd Floor, BK Dutt Market, Rajouri Garden, New Delhi-09 | 011 33106114
Get your share of Bollywood and delicious Vada Pav at this silver screen inspired restaurant.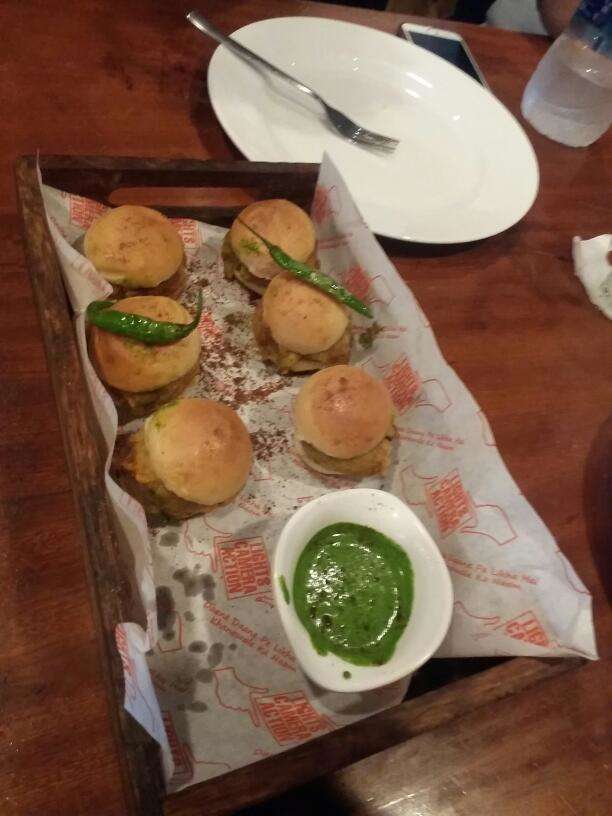 Shiv Sagar
52, Janpath, New Delhi-01 | 011 43593000
An age old restaurant in Mumbai, Shiv Sagar recently made its Delhi debut and brought along with it the traditional flavors of Bombay.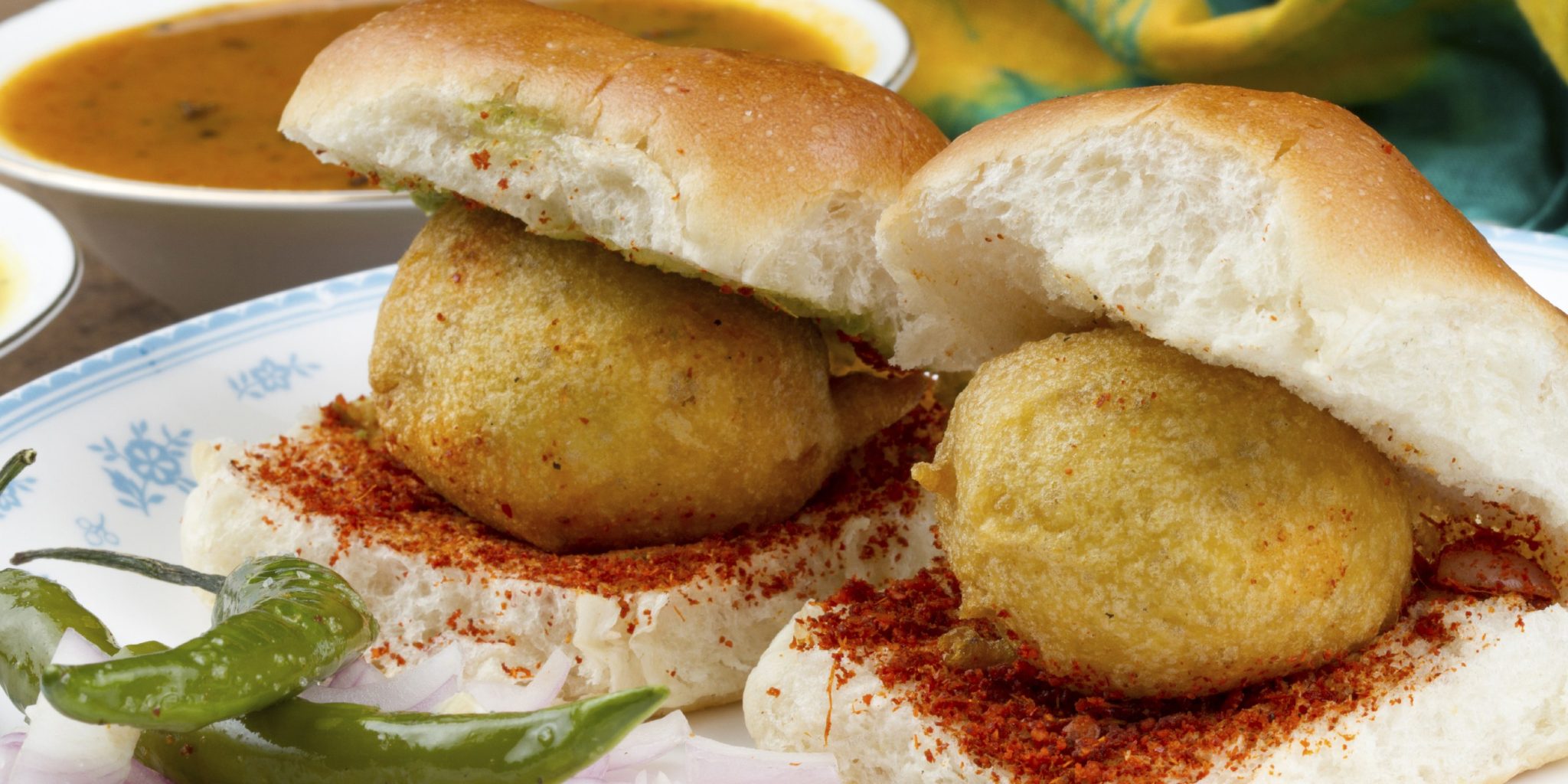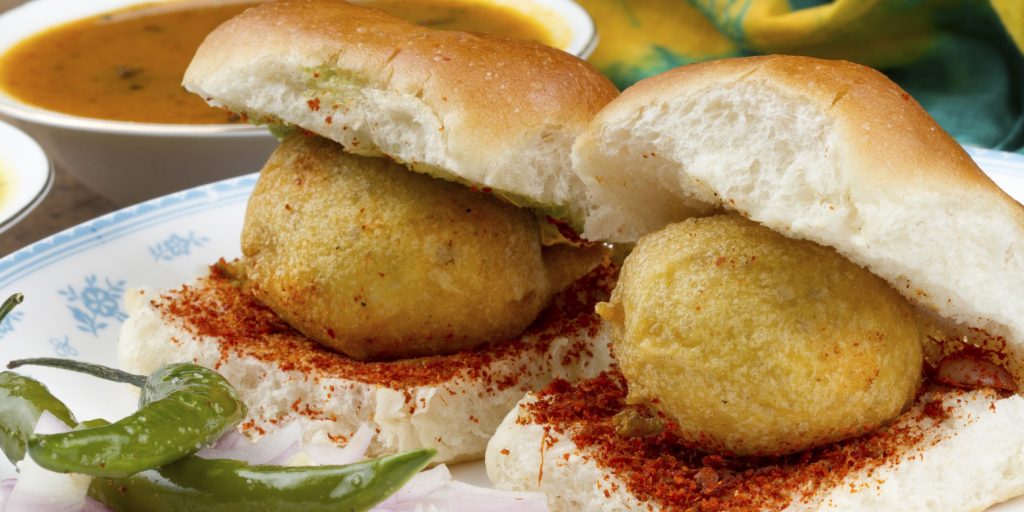 Culture Gully, Kingdom of Dreams
Kingdom of Dreams, Great Indian Nautanki Company Ltd., Auditorium Complex, Sector 29, Gurgaon-122002 | 0124 452800
100 bucks says that you'll forget you're in Gurgaon by the time you're done polishing off their scrumptious Vada Pav.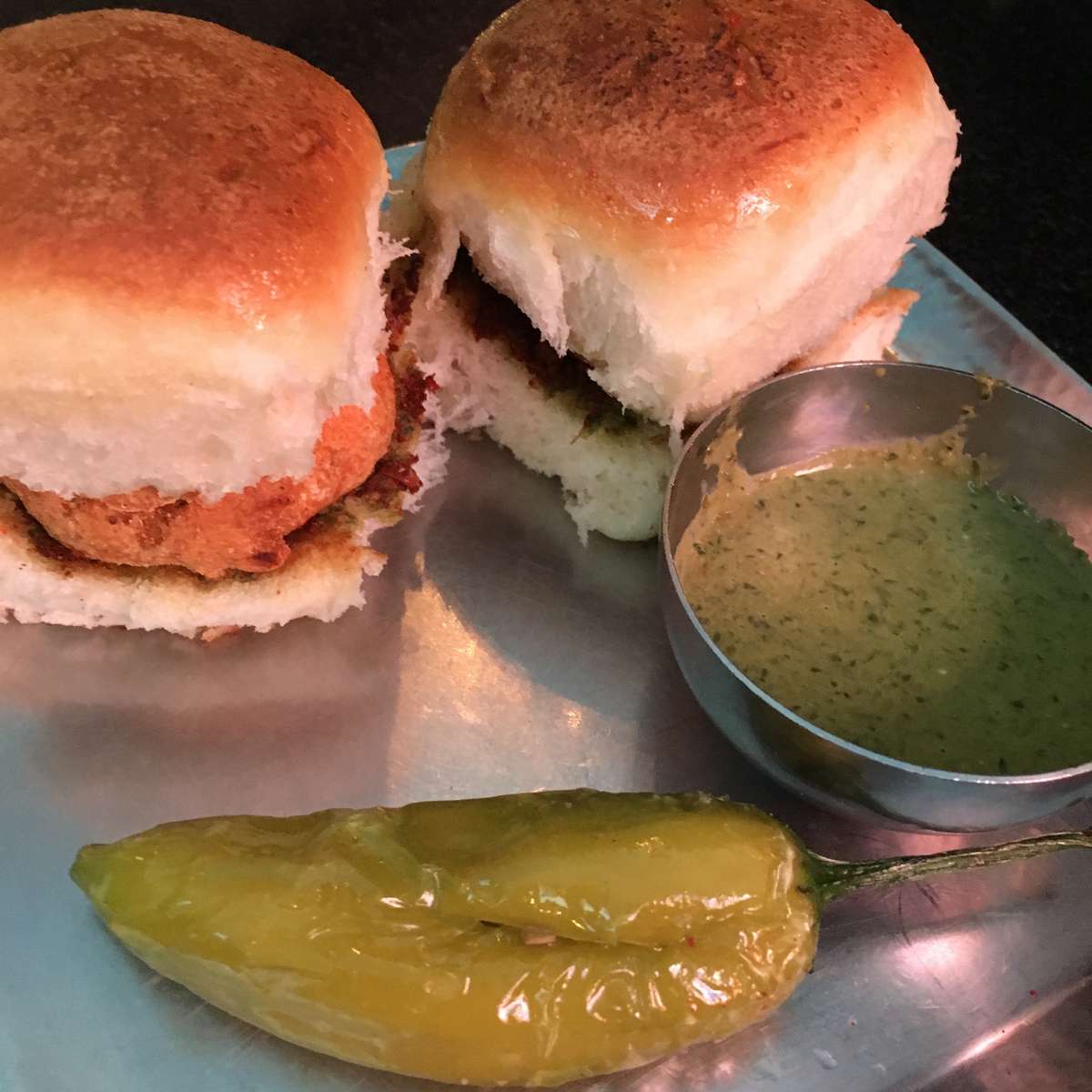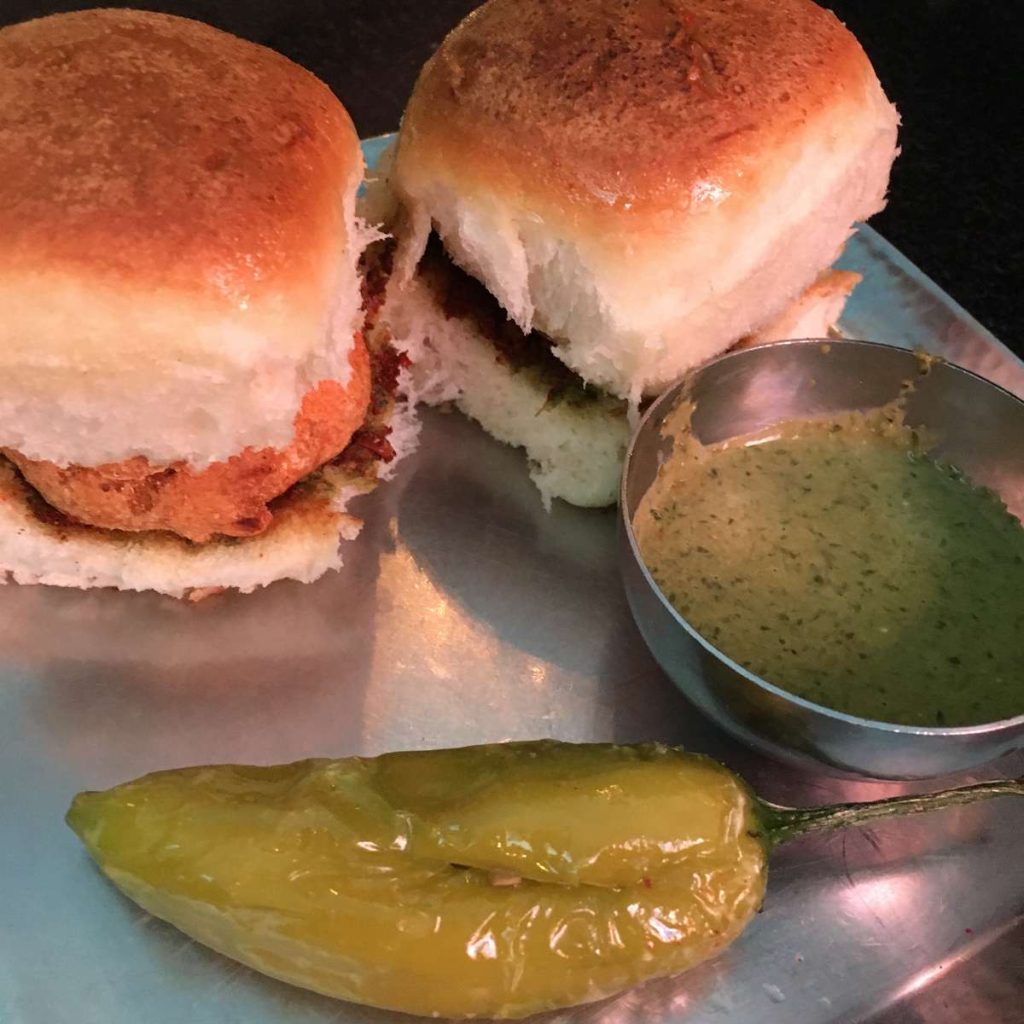 Jhakkas Pav Bhaji Wala
231/C-7, Sector 7 & 8 Main Dividing Road, Rohini, New Delhi-85 | +91 9250538853; +91 9711566446
True to its name, the place is loved for it's awesome Pav Bhaji, Pulao Bhaji and Vada Pav.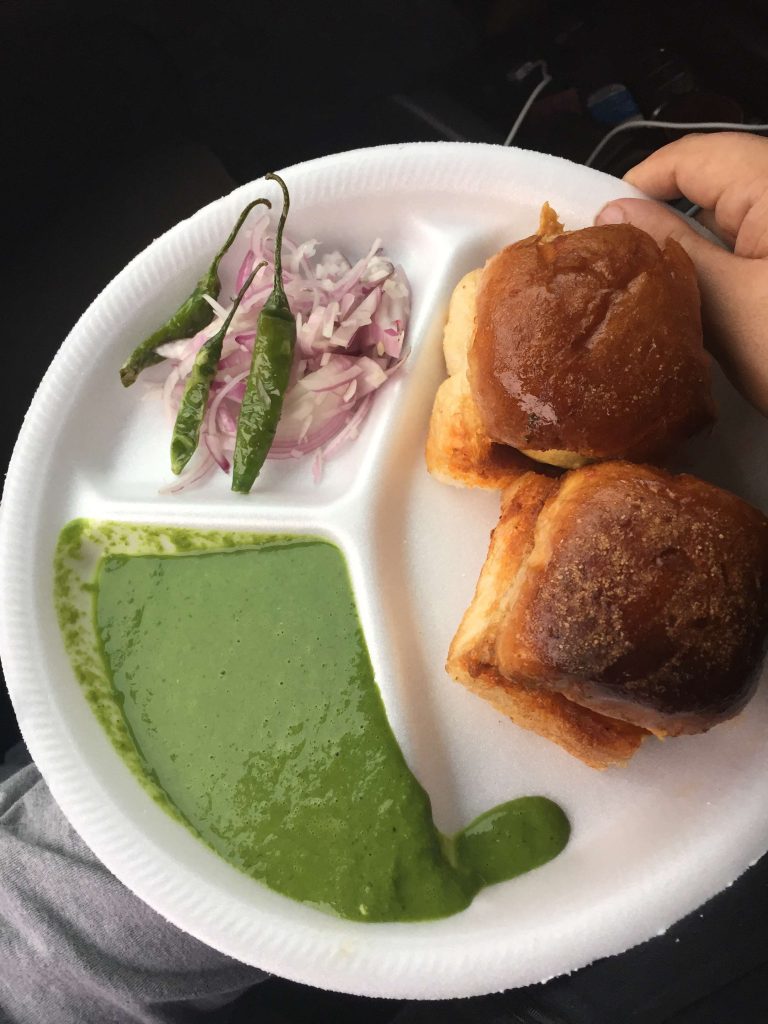 Maharashtra, Dilli Haat
Dilli Haat, INA, New Delhi-23
Transport your palate to Maratha land with just a bite of their zesty vada pav.


Suruchi
15-A/56, Ajmal Khan Road, Opposite Roopak Store, Karol Bagh, New Delhi-05 | 011 45000255/66
Go bonkers at Suruchi as you stuff yourself silly with their unlimited Vada Pavs that are exact replicas of the original Bombay version.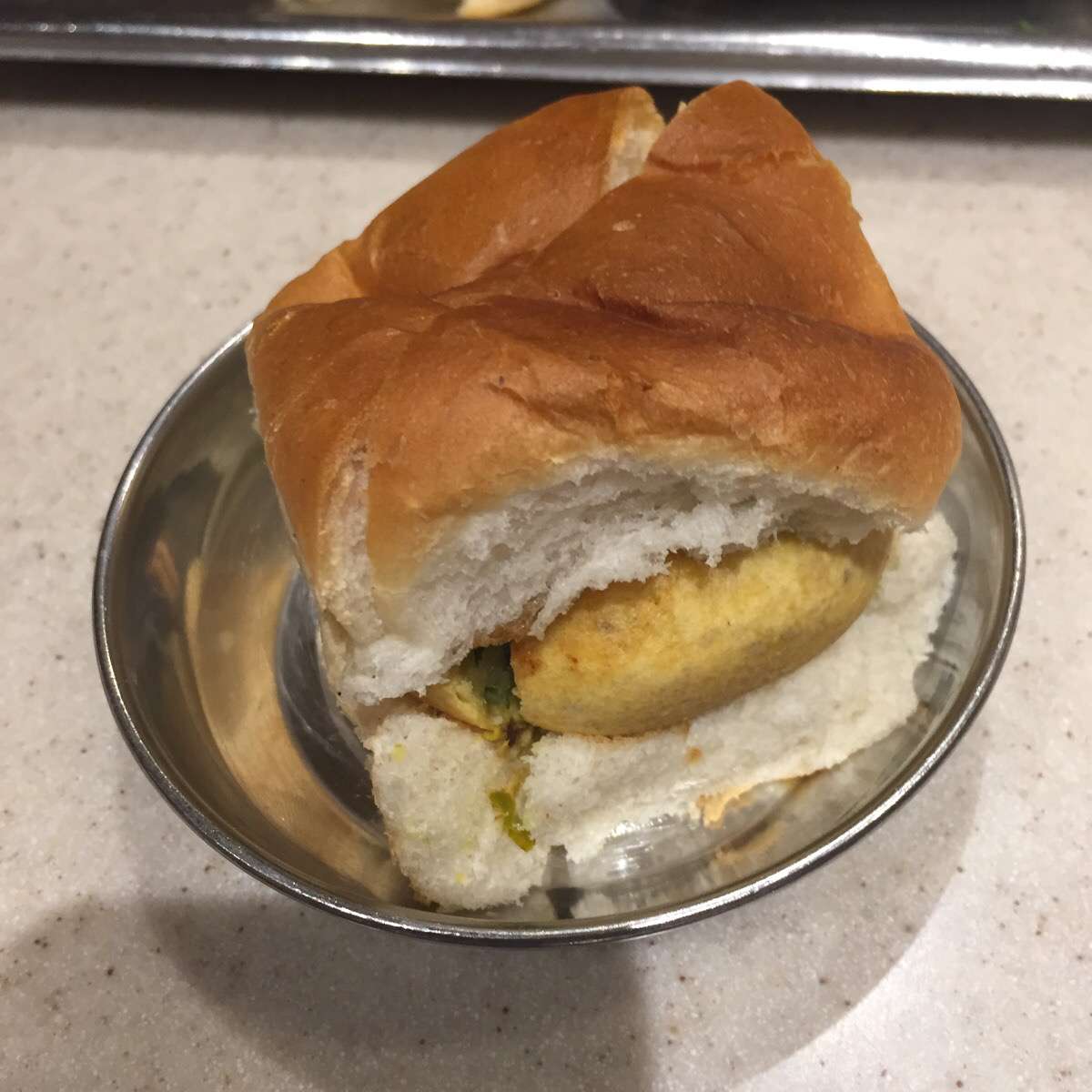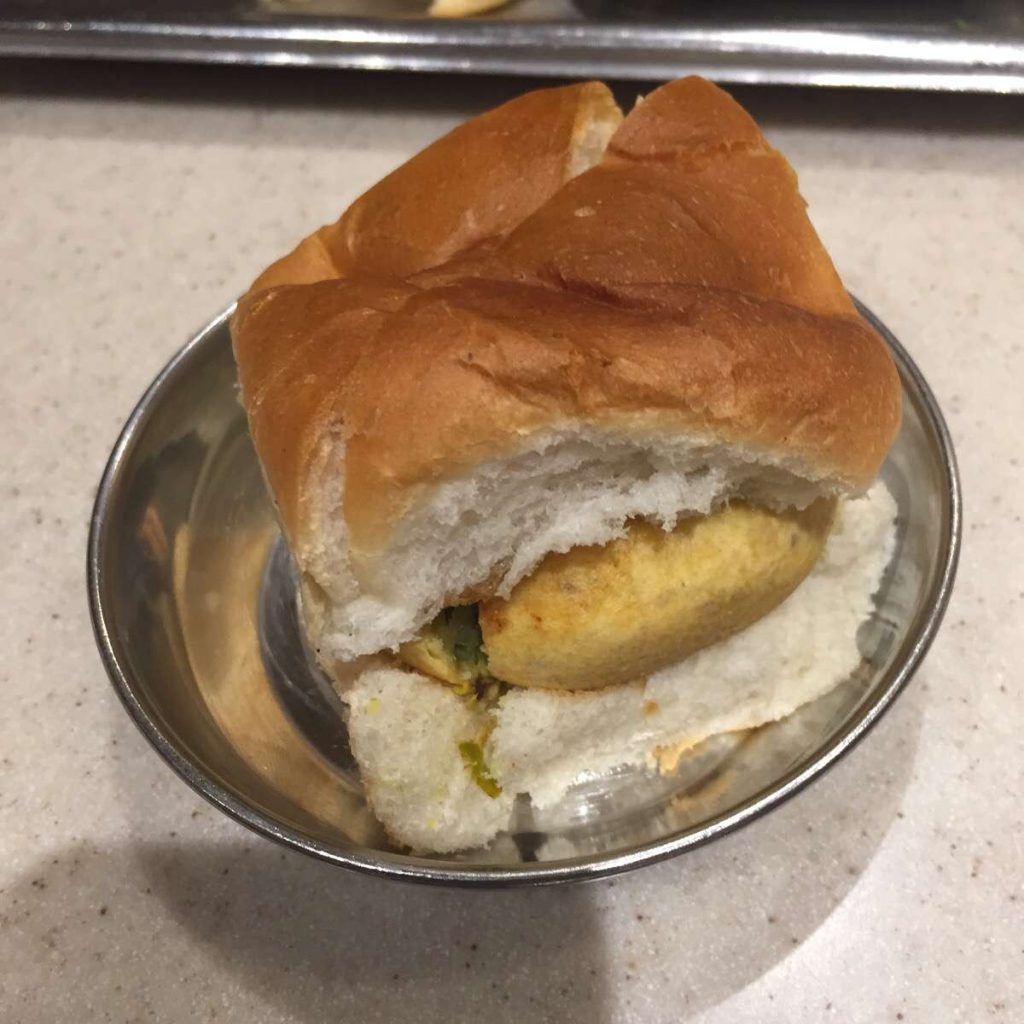 Sona Sweets Sri Udipi Restaurants
Epicuria Food Mall, Nehru Place Metro Station, Nehru Place, New Delhi-19 | 011 26215237
G-3, Saraswati House, Nehru Place, New Delhi-19 | 011 26426777
Get a taste of Bombay at an uber economical rate.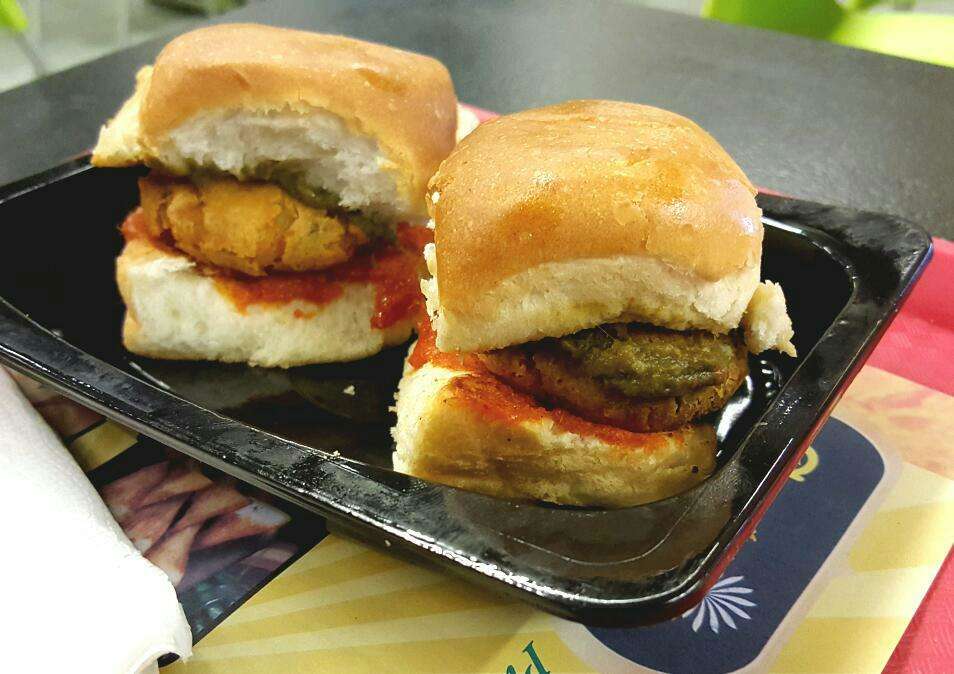 Maharashtra Sadan
Behind Baroda House, Kasturbha Gandhi Marg, Near India Gate, New Delhi-02 | 011 23380309; 011 23387285
The state canteen puts together a gorgeous vada pav topped off with fried green chilies and mint hutney.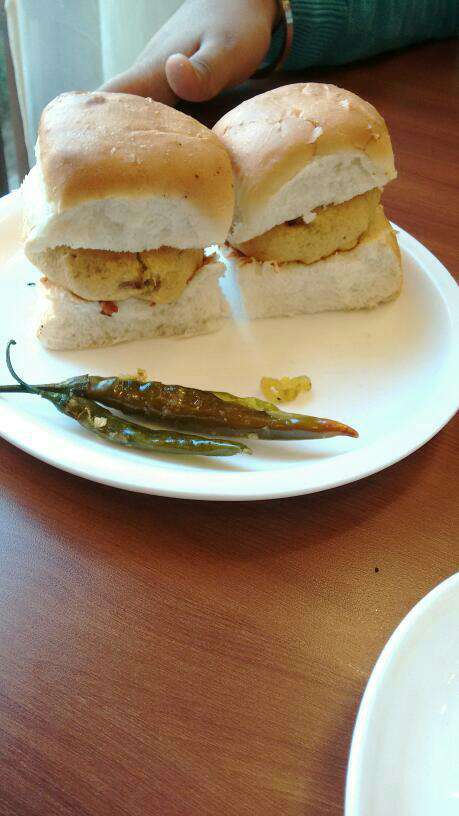 Vada Pav 'n' Frankie
Opposite Ahinsa Vihar Apartments, Near NK Bagrodia School, Rohini, New Delhi-85 | +91 9654390314
Get delicious vada pav delivered right at your doorstep with this food delivery service.
WoW – Vada Pav & More
Shop G-5, Ground Floor, Vardhaman Plaza, Sector 10, Dwarka, New Delhi-75 | +91 9873874131; +91 9810868593
WoW Vada Pav gives the classic vada pav a variety of twists. The place rolls out over 50 types of eclectic options like the grilled cheese vada pav, schezwan vada pav and more.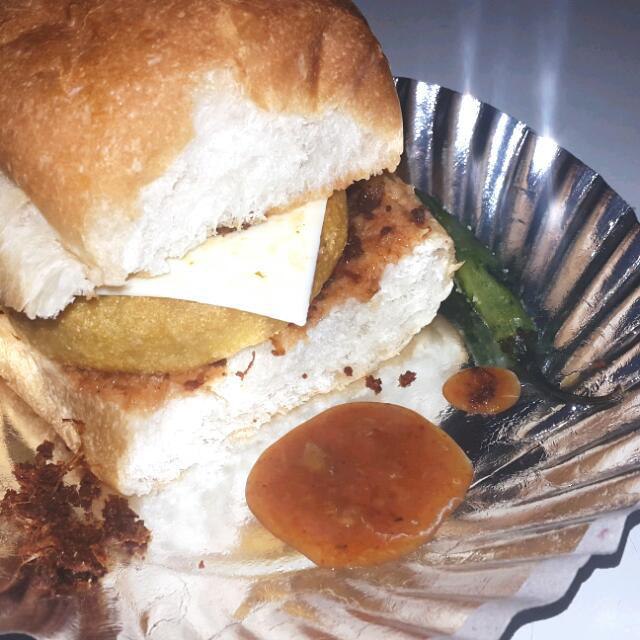 Hinglish – The Colonial Café
Ground Floor, Pacific Mall, Tagore Garden, New Delhi-27 | +91 9560004512; 011 25984047
Mumbai street food served with the utmost style sums up the Hinglish experience.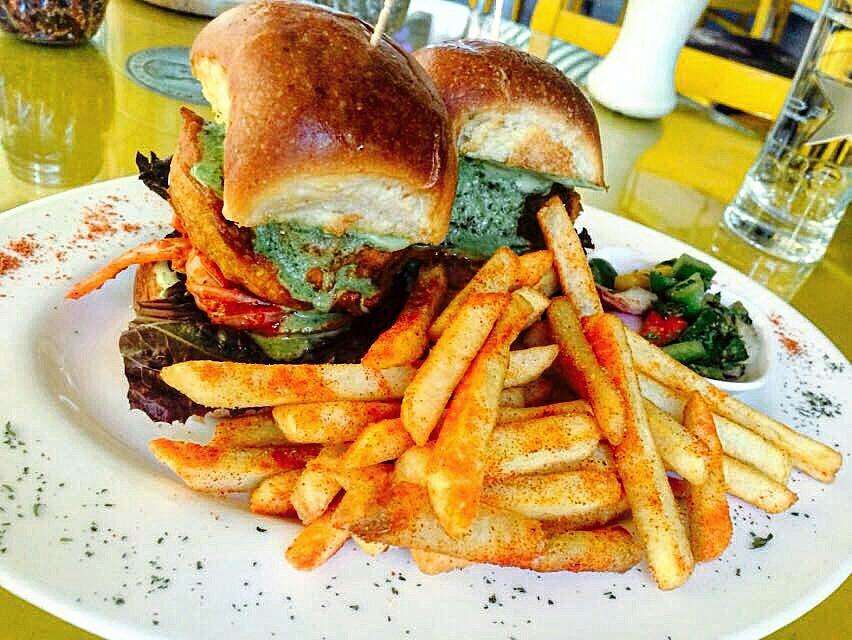 Just Vada Pav
E 157, Kalkaji, New Delhi-19 | +91 9990999860
Go on a vada pav diet with options like a samosa vada pav, paneer vada pav and even a diet vada pav!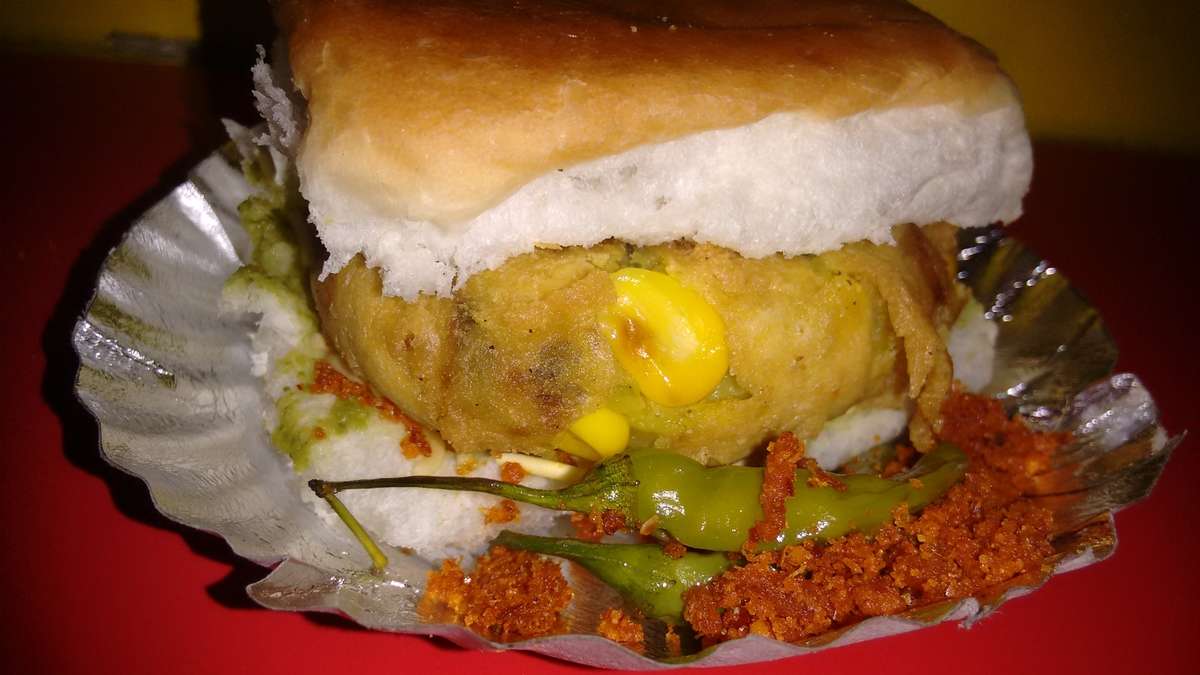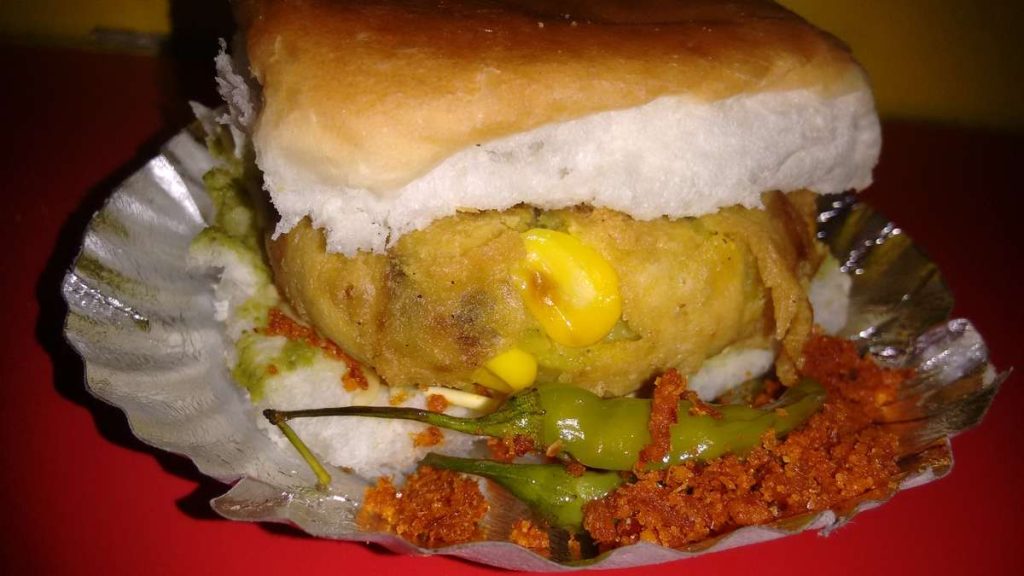 Mumbai Matinee
1st Floor, J-19, Sector 18, Noida-201301 | 0120 4201686; +91 9560585353
As the name suggests, the place is food, cinema and all things Bollywood.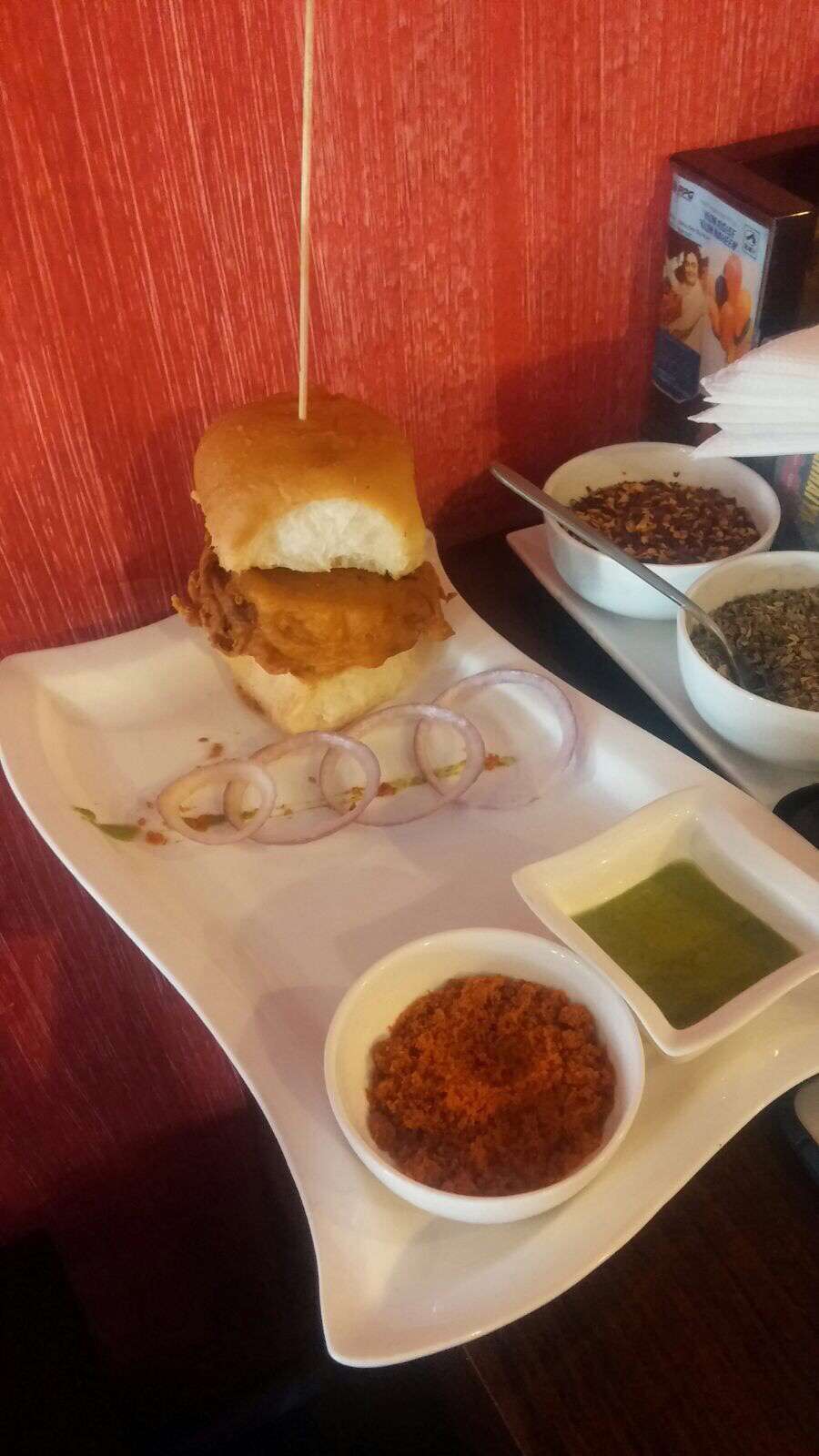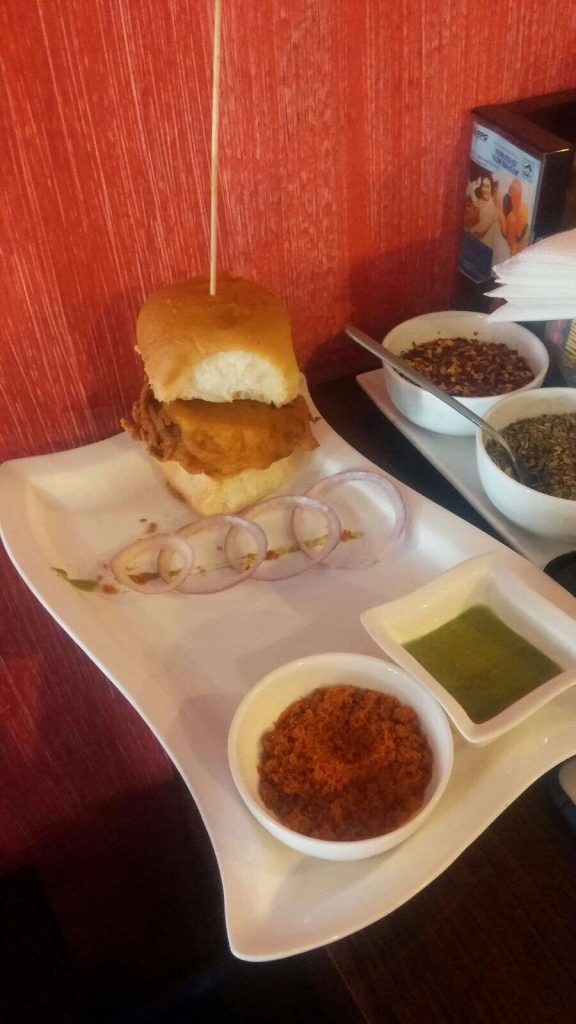 SodaBottleOpenerWala
Gurgaon | DLF Cyber Hub, Cyber City, DLF City II, Gurgaon-122002 | 0124 6518801
Khan Market | 73, Khan Market, New Delhi-03 | +91 9810877701
Noida | 3rd Floor, DLF Mall of India, Sector 18, Noida | +91 9871988501
Head over to this Parsi-Irani café for a bite of authentic Bombay-style vada pav.
Lord Of The Drinks
G-72, 1st Floor, Outer Circle, Connaught Place, New Delhi-01 | 011 33107634
Famous for its exhaustive bar menu, LOD also serves up a mean chakna menu with a delectable vada pav on it.
Batli 29
SCO 25, Main Market, Sector 29, Gurgaon-122001 | 011 33106175
Batli 29's burger-cum-slider take on the vada pav is a refresher! They call it the Batli mini pav burgers.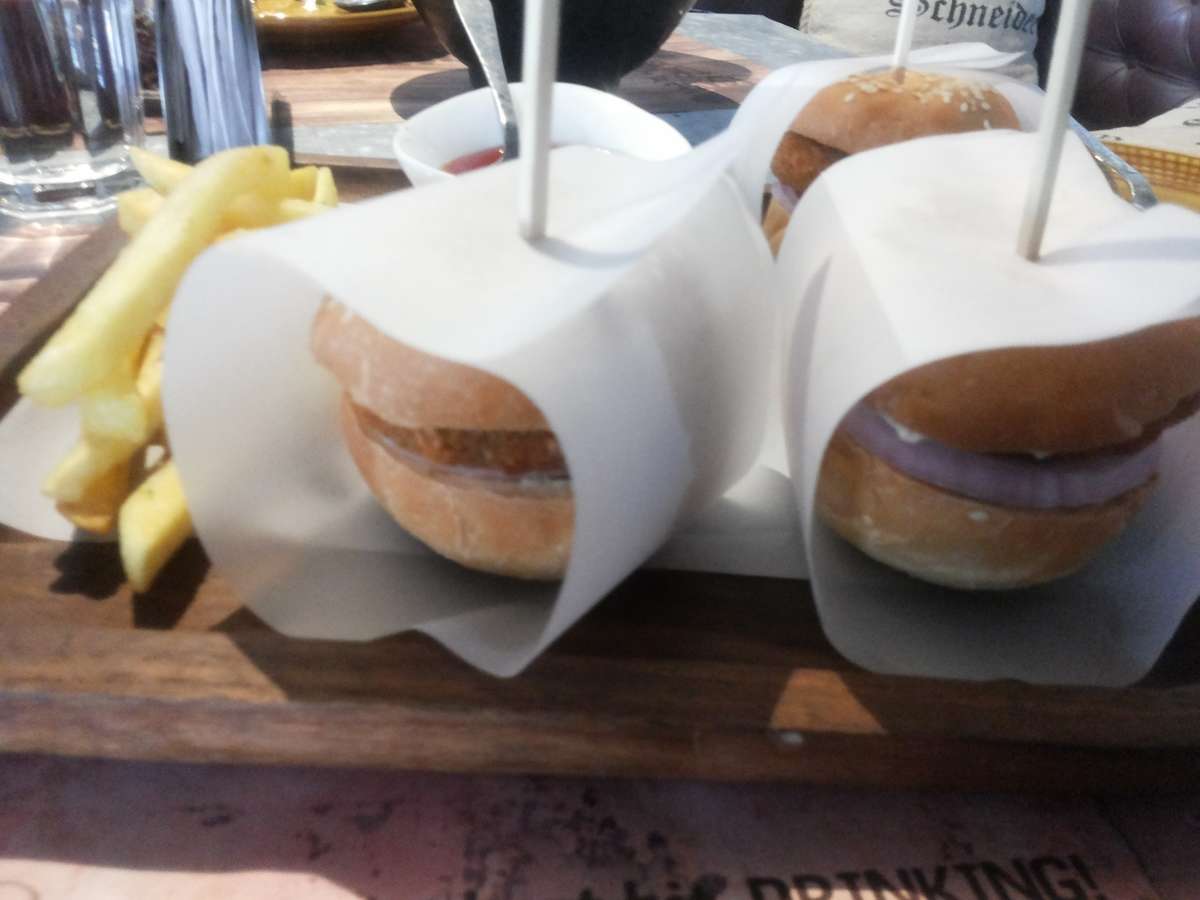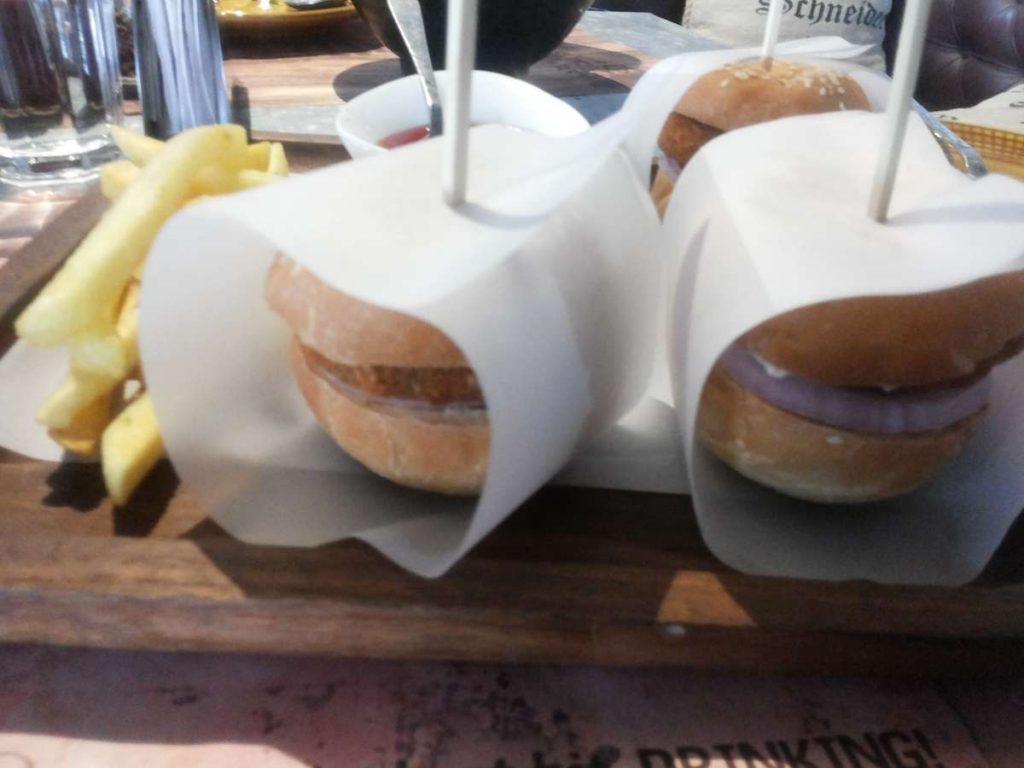 Café Wanderlust
SF-53-54, 1st Floor, DLF Galleria, DLF Phase 4, Gurgaon-122002 | 0124 4113371; +91 8447944345
Get the exact Mumabi flavors with the restaurant's spiced vada, soft bund and the mouth-watering bhajiya.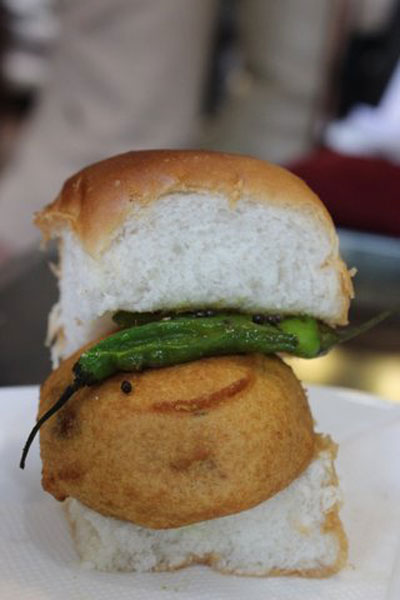 Next stop, vada pav junction.
Images: Zomato