20 Best Desserts Served Up In The Restaurants Of Bengaluru
Desserts are our kryptonite. We could live without air and water but without a daily dose of something sweet, we can't really be responsible for the things we tend to do. We call ourselves functional chocoholics. If you are like us, don't worry, there are plethora of delicious options available for you in Bengaluru.
Here are a few chocolatey, creamy and sweet things which you can try to cure that incessant whining that comes from your heart and brain about the lack of desserts in your body.
1. Irish Coffee Cake at Cake Walk, Koramangala
Imagine our surprise when we looked at Cake Walk's menu and saw Irish Coffee cake, a dessert which is pretty hard to find in Bengaluru. Cake Walk's Irish Coffee cake is the most delicious version of it that we've ever had.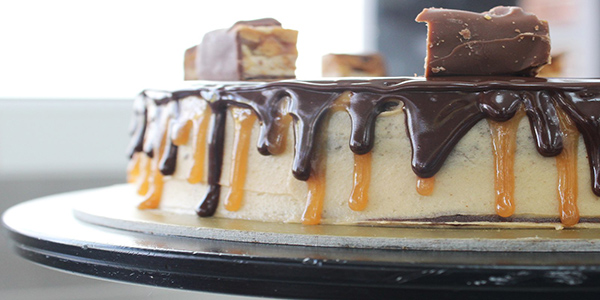 2. Dark Chocolate Delice at Berry'd Alive, Church Street
Dark Chocolate keeps us all healthy and nice and what best way to indulge in guilt-less hogging than to eat multiple dark chocolate pudding cups at Berry'd Alive.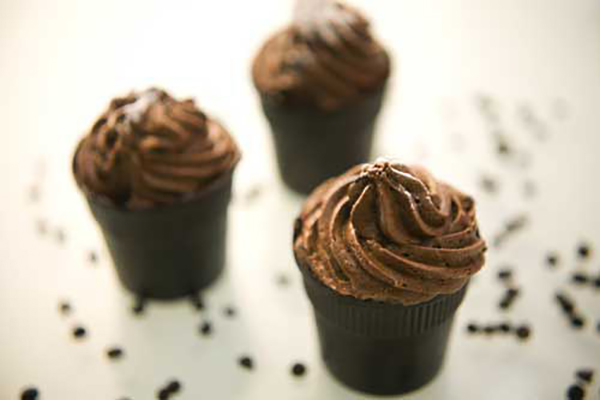 3. Blueberry Macaroons at Desserted, Vasanth Nagar
The blueberry macaroons served up at Desserted should be put as THE way to get to our anything sweet loving heart. The delicious combination of blueberry sinfully baked with a soft and crusty layer makes this the ultimate baked product for us.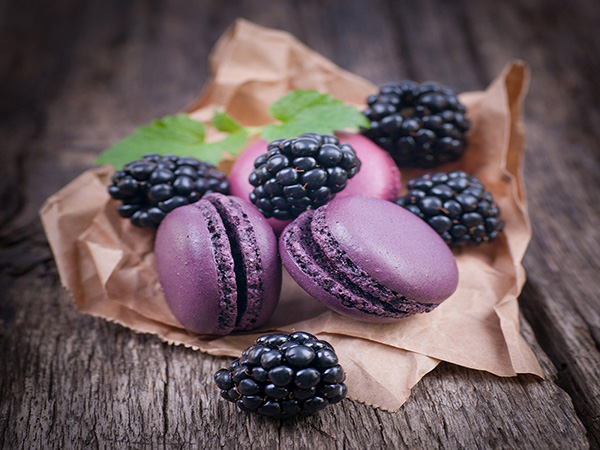 4. Waffles at BelgYum, Whitefield
The amazing thing about having waffles at BelgYum is the fact that you can customise it to your heart's desires. We always go for the whipped cream and banana toppings, a delicious and yet healthy combination.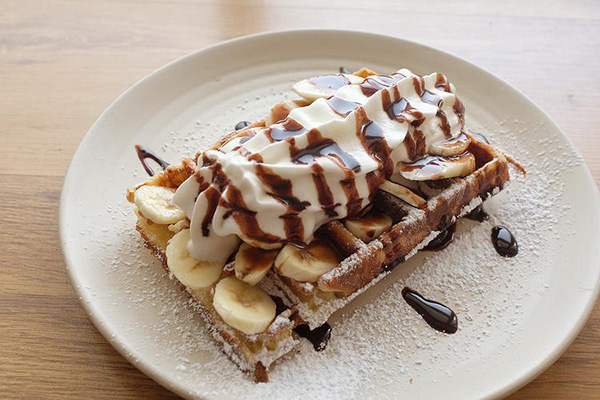 5. Sizzling Brownie at Lakeview Milk Bar, MG Road
Sizzling brownies has always played a part in our weekend binge-eating and we usually visit Lakeview Milk Bar to get our fix.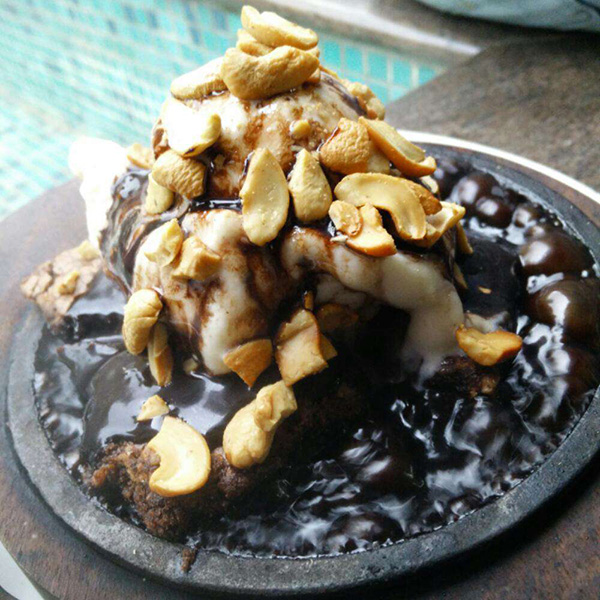 6. Truffle Praline Cake at Dolci, Cunningham Road
The truffle praline cake served up at Dolci represents everything good about desserts. We tend to bite into without a care in the world, or the diet we are supposedly following.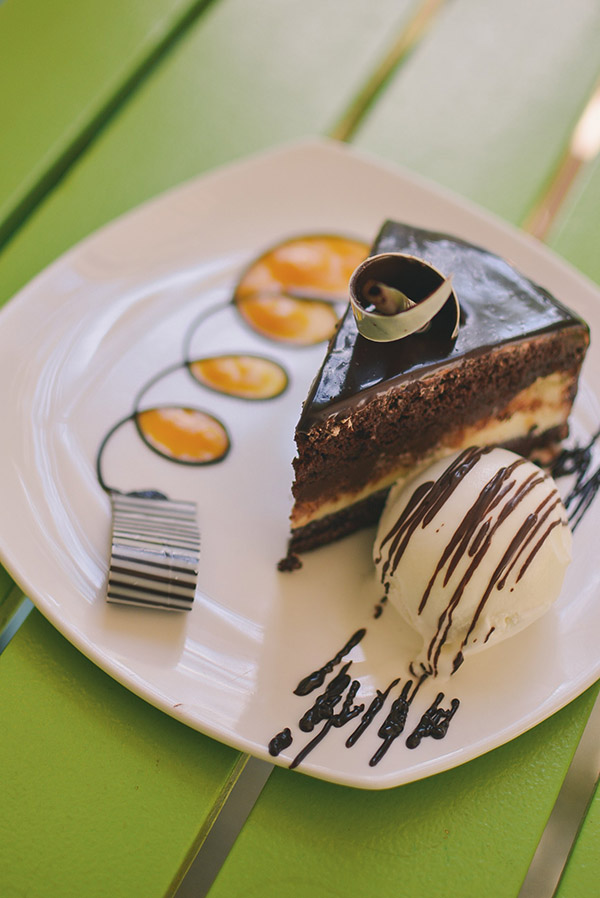 7. Baked Cheese Cake at Spoonful of Sugar, Indiranagar
The wonderful creation that is the cheese cake is produced all in its glory at Spoonful of Sugar in Indiranagar, our go-to place to cure our cravings for something sweet and sinful.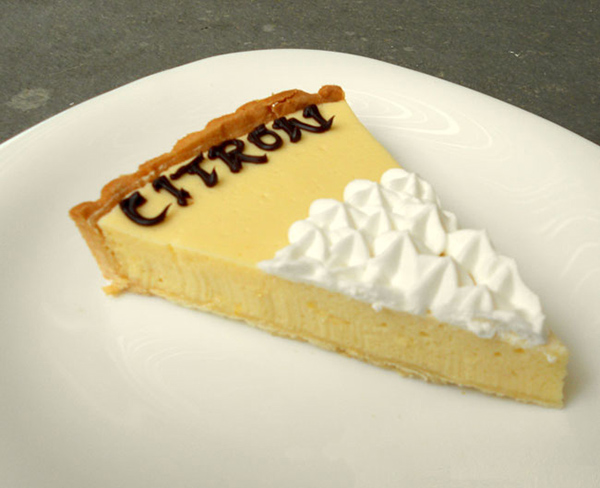 8. Strawberry Crepes at Lot Like Crepes, Koramangala
Although we tend to prefer the savoury kind, the strawberry crepes at Lot Like Crepes is too good not to be part of this delicious list. Top it off with some nutella and it is as delicious as it sounds.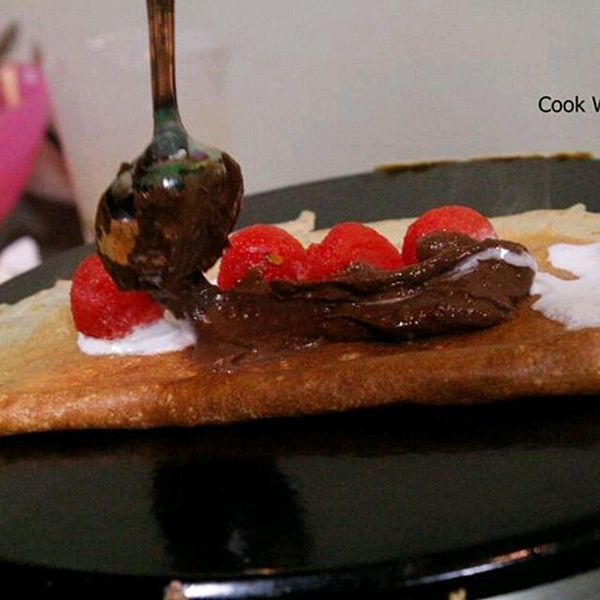 9. Silken Chocolate Tart at Happy Endings, Bellandur
The beautifully baked tart topped with some chocolate is the ultimate dessert lovers paradise at Happy Endings.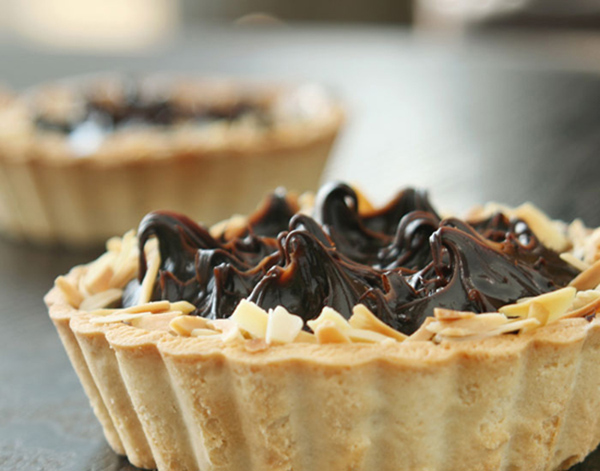 10. Chocolate Macaroons at Cafe Noir, Whitefield
We are in the business of completing our monthly tasks of hogging on macaroons and there is nothing in the world better than the chocolate macaroons available at Cafe Noir. Bite into one and you will be transferred to the land of the dancing colourful creations.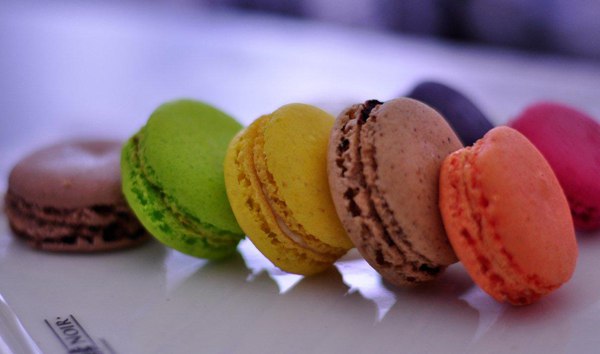 11. Snow White at Waffle Walle, Bannerghatta Road
The clue is in the name. Snow White is a delectable dessert dish featuring our favourite waffles topped with some whipped cream and a special Belgian hot chocolate sauce. What could possibly sound better than that?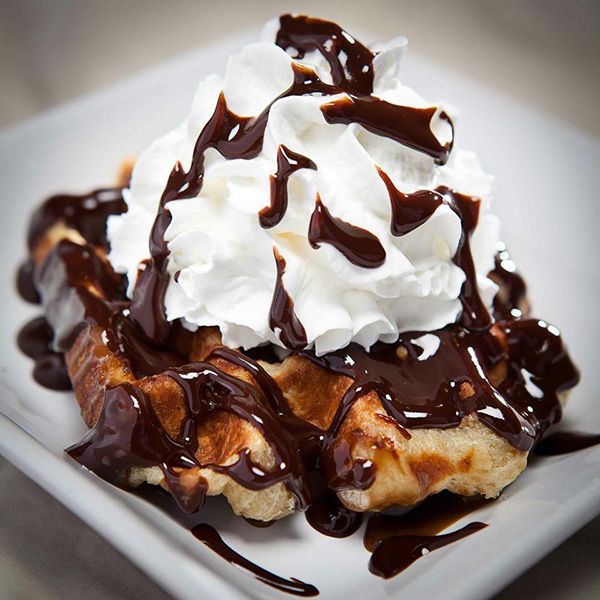 12. Chocolate Tart at Happy Belly Bakes, Frazer Town
Although famous for their customised cakes, Happy Belly Bakes also serves up wonderful chocolate creations like the decadent chocolate tart.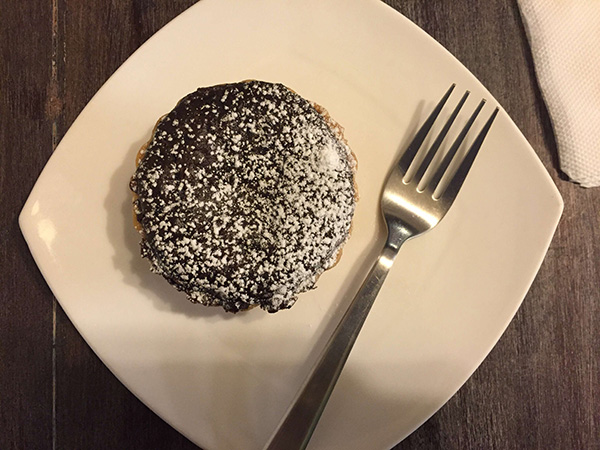 13. Chocolate Hysteria at Art of Delight, Residency Road
Layers of two varieties of chocolate ice-cream topped with nuts and chocolate sauce. No wonder Art of Delight named it Chocolate Hysteria.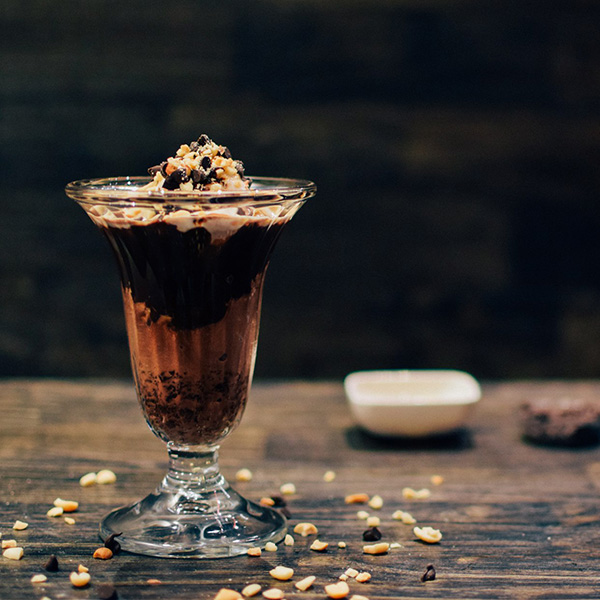 14. Dark Chocolate Mousse at Lavonne, Domlur
Although we don't tend to repeat our desserts, the dark chocolate mousse at Lavonne is too good for not be part of the list. The chocolate mousse is served with raspberry cake topped with some fresh berries filling up your plate with some desserty goodness.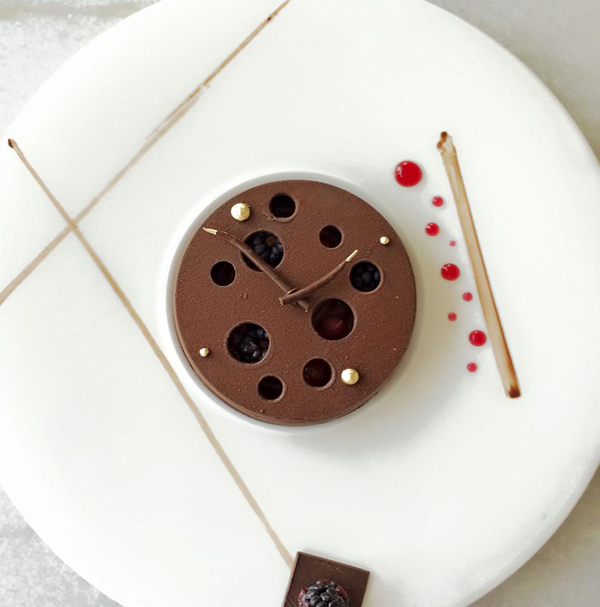 15. Vanilla Cupcakes at Jus' Trufs, Jakkur
Small in size but still packs a sizable punch, the vanilla cupcakes at Jus' Trufs is the ultimate simple muncher if you are worried about that crazy thing called diet.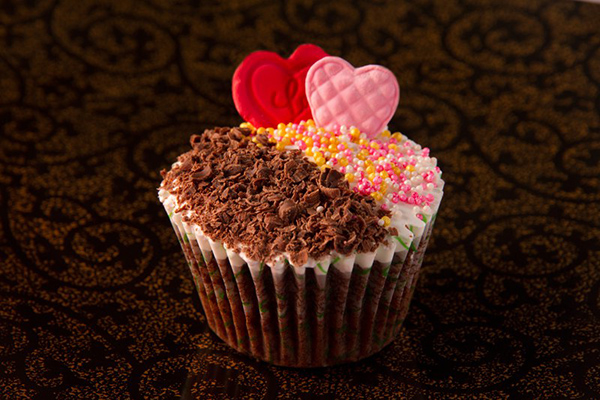 16. Chocolate Mousse at Aubree, Sadashiv Nagar
Three layers of decadent mousse all in one single cup. Now, that's what we call bang for the buck.
17. Chocolate Shoe at L'inoui, Whitefield
Sometimes we do tend to eat with our eyes first and the chocolate shoe served at L'inoui gets top grades in the presentation category. Although it is not available always, make sure to try it when you get the chance.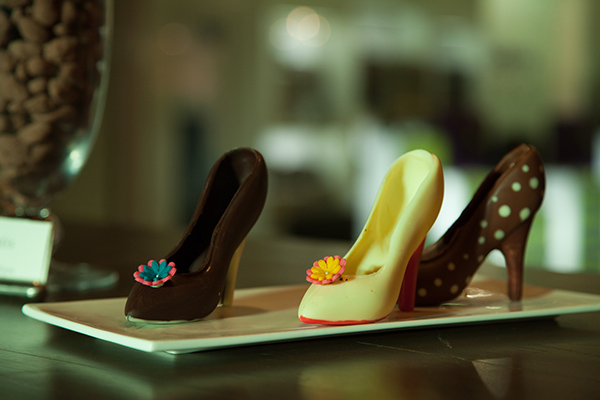 18. American Classic at Waffle Stories, Malleshwaram
We do like simple things in life but we don't compromise on taste when it comes to desserts. The American classic waffles served up at Waffle Stories is the perfect combination of both, with its simplicity and taste.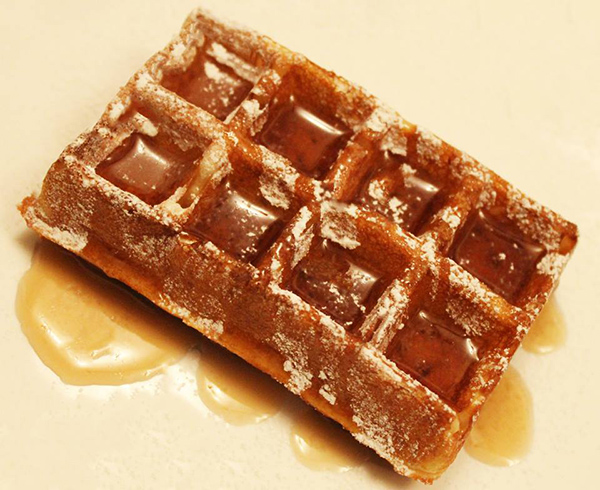 19. Truffle Boat at Chocolat Boulangerie Patisserie, Koramangala
The sinfully delicious truffle cake at Chocolat Boulangerie Patisseries calms our chocolatey senses with its decadence. One slice of the cake takes us on a journey towards chocolate paradise.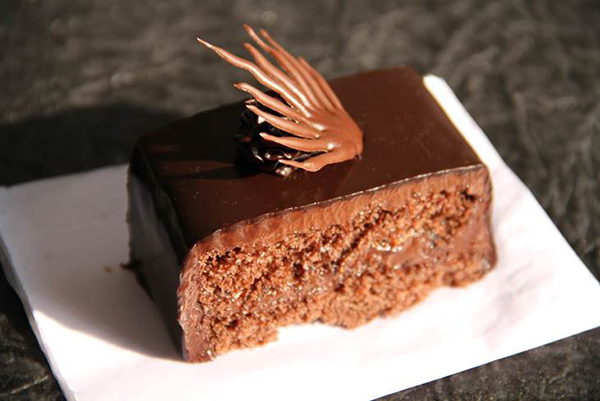 20. Chocolate Donut at Calvins, Koramangala
Donuts are the one dessert treat which we can have at any time of the day. Wake us up early in the morning and offer us a donut and we will gladly take it. Although there are plenty of options for the donut lovers in Bengaluru, Calvin's provides us with the simple and yet delicious variation of the thing we love the most.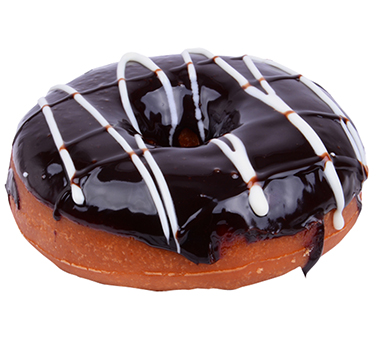 [idea_factory]