20 Best Pizzas In Bengaluru To Turn A Little Italian This Week
We love a good pizza. Nothing makes us feel full on in the inside and the outside quite like a good slice of pizza. A well-made pizza topped with mouth-watering toppings is the best cure to any ailment. Although we do love the Pizza Huts and the Domino's of the world, nothing beats a gourmet pizza which is cooked to perfection and served directly from the oven.
In Bengaluru, we are spoilt for choice when it comes to pizzas. From pubs to restaurants and stand-alone pizzerias, you can pretty much indulge in these glorious creations whenever and wherever you heart desires. So, we have put together a comprehensive list of amazing pizzas in town for you to hog your heart out.
1. The Margherita at Toit, Indiranagar
Let's start off the list with the traditional and yet delicious Margherita pizza from Toit, the pub which serves the best pizzas in town. Simplicity is the name of the game for this one.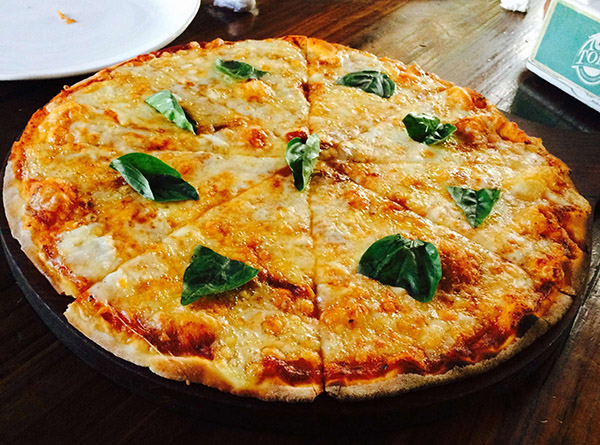 2. Asparagus and Cherry Tomato Pizza at Onesta, Indiranagar
Fresh ingredients on a base of perfectly baked pizza, this version has the added bonus of crunch and cheese, the perfect combination.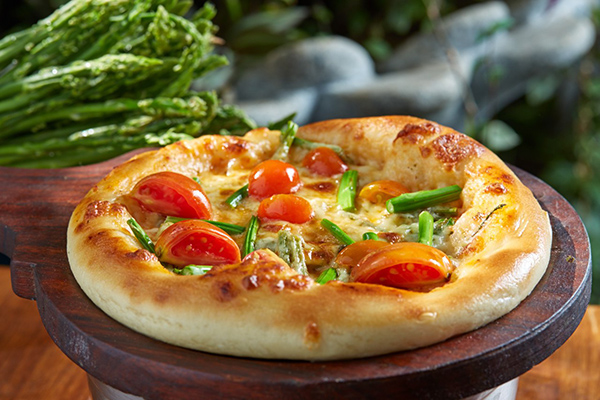 3. Pesto Pizza at Fenny's Lounge and Kitchen, Koramangala
The pesto sauce is the star of the show along with a topping of chunky chicken and cashewnuts. The Pesto Pizza at Fenny's is baked in a wood oven to give you all the flavour enhancements.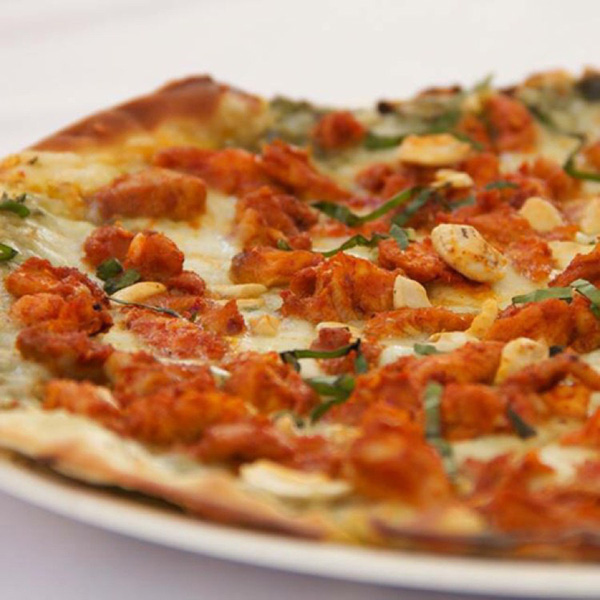 4. Pepperoni Pizza at Brik Oven, Church Street
Good pepperoni pizza is hard to find in Bengaluru and Brik Oven, with its delicious and fresh pepperoni pizza, aims to change that in the garden city.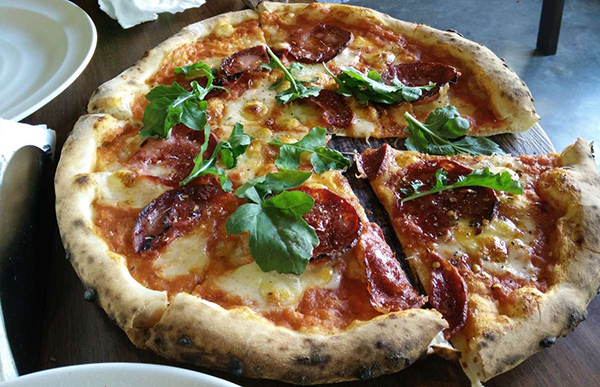 5. Kadhai Chicken Pizza at Bakester, Indiranagar
Wait, what? Yes, Kadhai Chicken pizza is a thing and you can thank your lucky stars that it does at Bakester.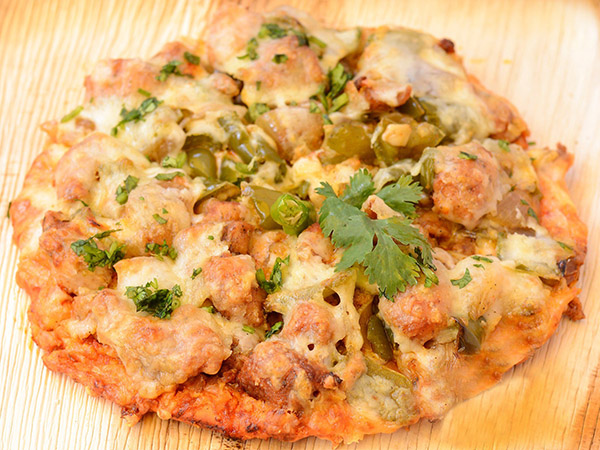 6. Spicy Mexican at Northam's Pizza.Pita, HSR
Fancy yourself as a spice king of Bengaluru? Check out the Spicy Mexican Pizza at Northam's and you will think twice about calling yourself that.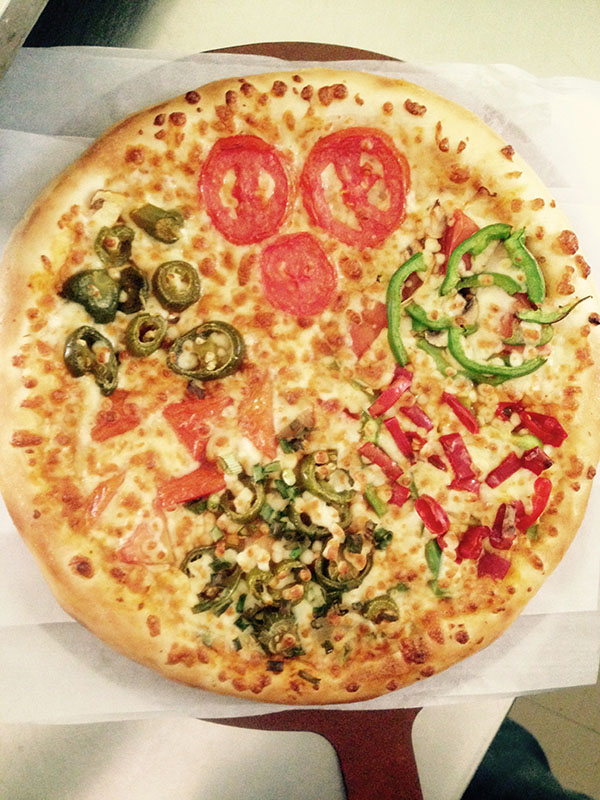 7. Margherita at Vinny's, Banashankari
What better place to have a pizza than at a restaurant called Vinny's? The Italian just oozes out of the name, just like their pizzas and sumptuous amount of toppings.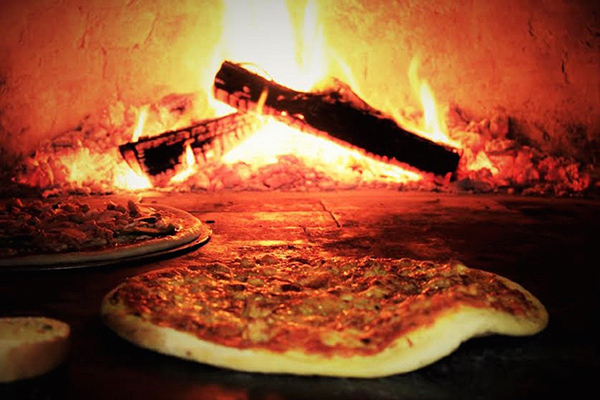 8. Smoked Salmon Pizza at Serafina, Koramangala
Salmon on a pizza? Sound a little weird? Serafina's smoked salmon pizza is the perfect alternative to the tired and boring toppings that we seem to encounter whenever we visit a pizza joint.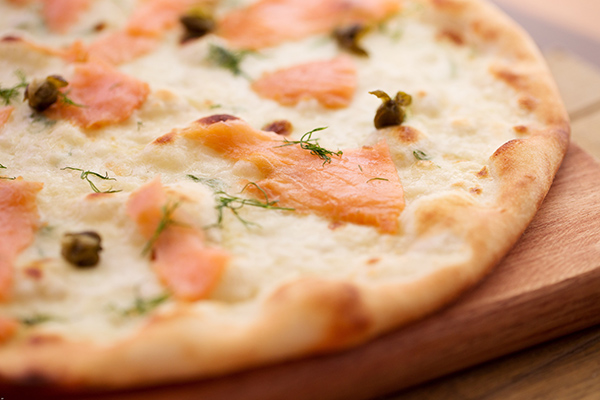 9. Pizza Toe Toe at The Pizzeria, Banaswadi
If you call yourself The Pizzeria, you better make one of the best, if not the best, in the city and The Pizzeria pulls it off quite well with their delicious Pizza Toe Toe.
10. Spicy Chicken Pizza at BB's Pizza Place, Indiranagar
The great thing about BB's Pizza Place is the fact that you can load up your pizzas with any number of toppings available and to your heart's content.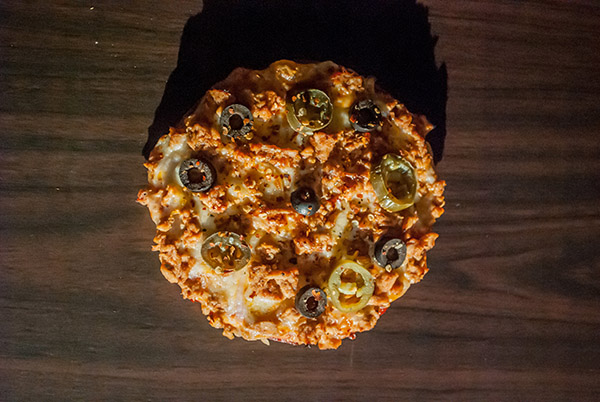 11. Verona Exotica at Pasta Street, Cunningham Road
Don't let the name fool you, Pasta Street serves some thundering varieties of pizzas for you to grab a slice out of. Love is definitely in the air, and more specifically, on your plate.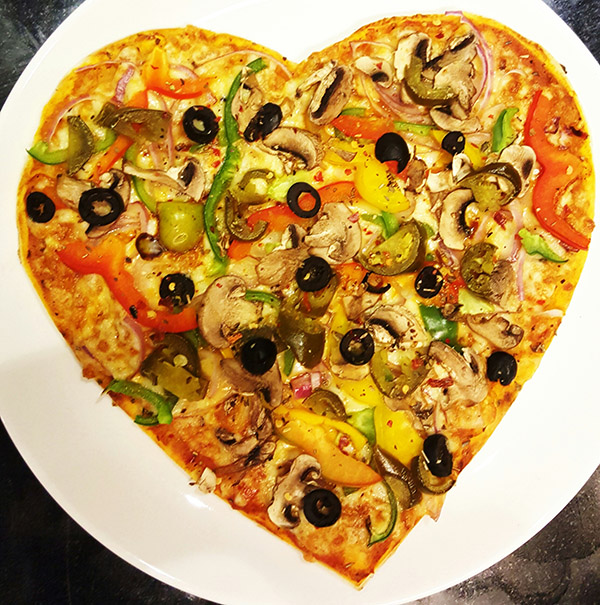 12. BBQ Chicken Pizza at The Bungalow, Whitefield
Although BBQ chicken pizza is quite traditional and sometimes monotonous, The Bungalow's variation kicks it up a notch with intricate spices to spruce up the normality of the pizza.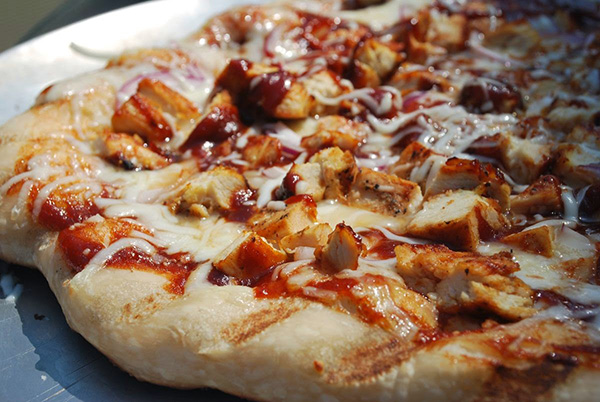 13. La Sicilienne at Chez Mariannick, Whitefield
The traditional Italian pizza gets a new age twist with fresh tomatoes, ham and an extra topping of mushrooms.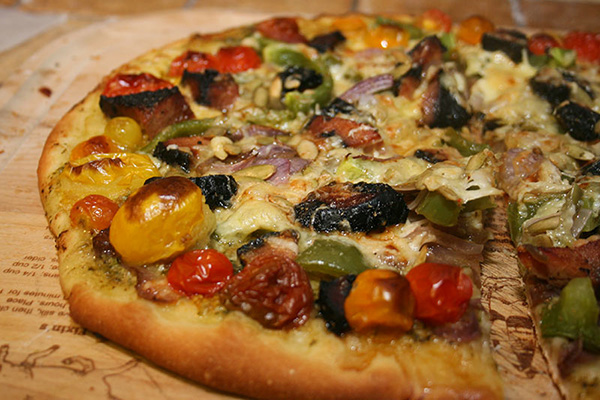 14. Egg Pizza at Whooppeezz, Koramangala
Whooppeezz is the new player in town and their pizzas are almost as unique as their name. We have never heard of an egg pizza before but it was eggcellent (sorry).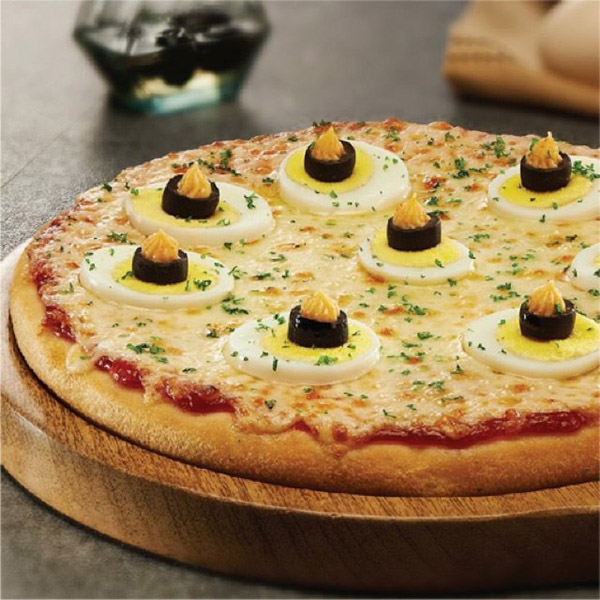 15. Chicken Mexicana at Oliver's Pizza, Whitefield
Mexican flavours abound in this speciality pizza from Oliver's with delicious chunks of chicken combined with crunchy capsicum and olives.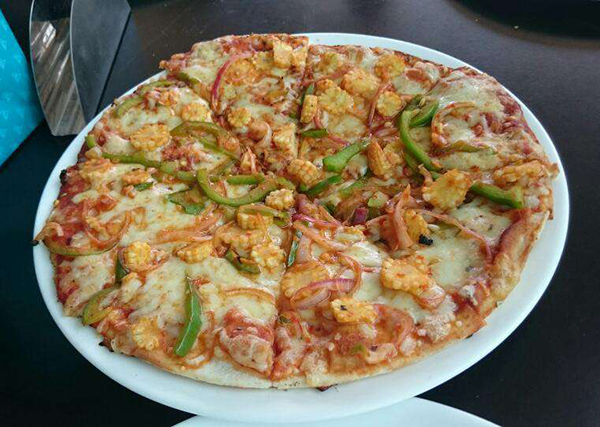 16. Chicken Tikka Pizza at J's Pasta and Pizza, Old Airport Road
First Kadai Chicken and now, Chicken Tikka? Sounds too good to be true? Not at J's Pasta and Pizza.
17. Little Italy at Intalia, Bannerghatta Road
Although Intalia is situated in a mall, the pizzas served here are too good not to include in the list, especially their Little Italy pizza.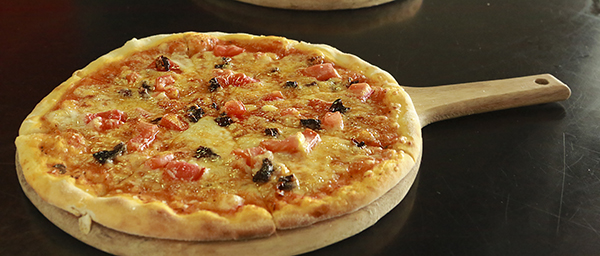 18. Pineapple Pizza at Grub, Yelahanka
Contrary to the popular opinion, we love pineapples on our pizzas and the best pineapple pizza in town is served here at Grub.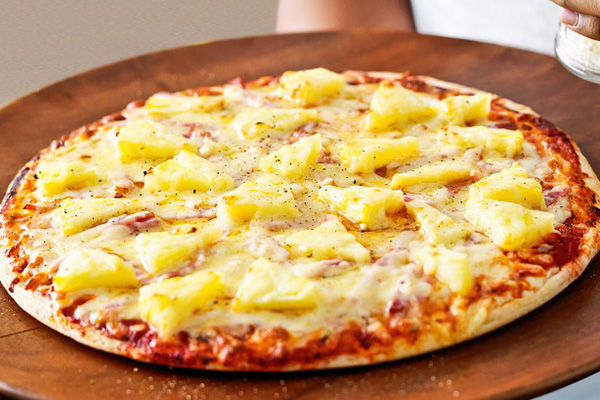 19. Buffalo Soldier Pizza at Arbor Brewing Company
What makes the pizzas at Arbor Brewing Company so great? It is the fact that they are perfect complement to the amazing craft brews served there, of course.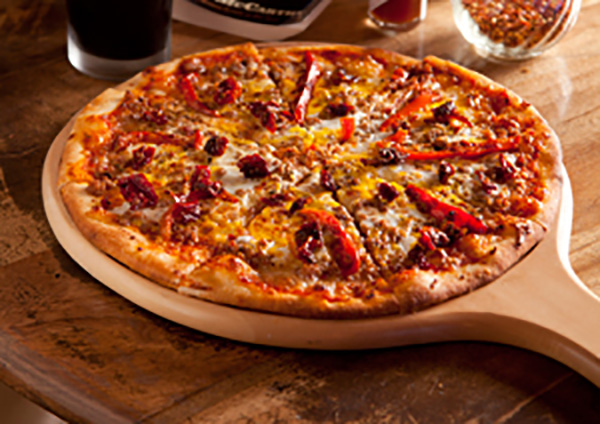 20. Meat Feast Pizza at Prost, Koramangala
We always save the best for the last and this pizza takes us back reminiscing on some fond memories. The impeccably cooked pizza is topped off with your heart's content of meat. This is the perfect way to start and end your weekend night.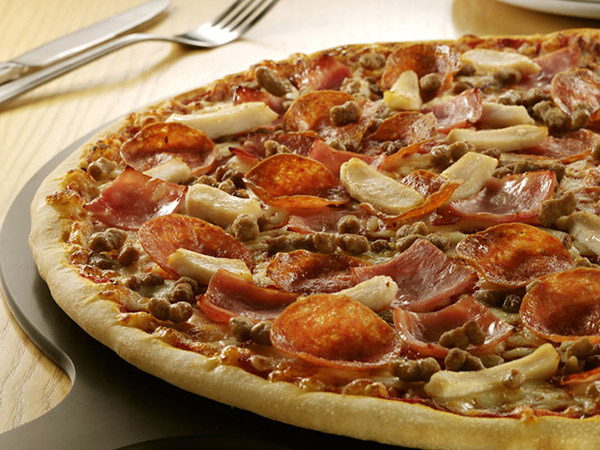 [idea_factory]