20 Best Biryanis To Spice Up Your Lunch Or Dinner In Bengaluru
We don't know what is it about biryanis but it always seems to hit the right spot whenever we go out of our way to indulge in some. The flavours of the marination of the meat combined with the spices and the well-cooked rice, it has everything we look for in a dish.
Here are a few biryanis served in restaurants of Bengaluru which always makes us go back for more.
1. Chicken Biryani at Nagarjuna Restaurant, Residency Road
The spiciest biryani in Bengaluru, Nagarjuna restaurant has been serving authentic Andhra style biryani since 1984.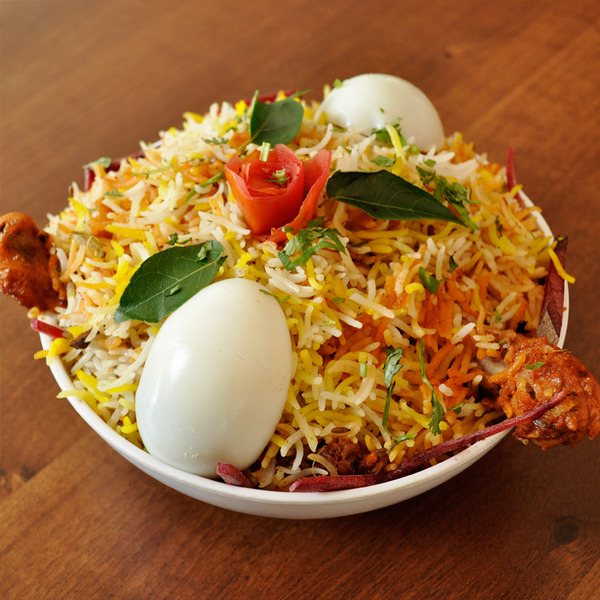 2. Veg Biryani at Curries and Pickles, Kaggadaspura
Although this place is strictly a takeaway restaurant due to lack of space, the veg biryani served here is almost as flavourful as the non-veg variety. One of the few places in Bengaluru where we wouldn't mind hogging on vegetarian biryanis.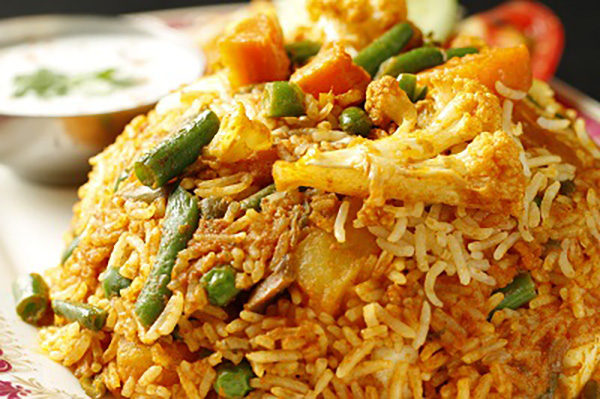 3. Mutton Biryani at Ammi's Biryani, Several Outlets
Our go-to place to order for biryanis if we are too lazy to leave the house, the mutton biryani at Ammi's biryani is filled with flavours that satisfies our eternal love for biryanis. The mutton pieces are succulently cooked with the rice giving it a nice heavy addition.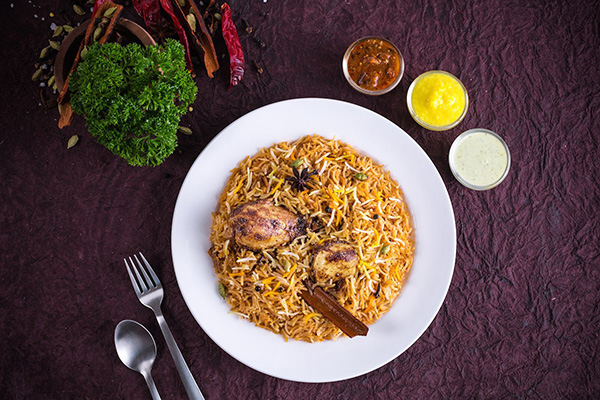 4. Chicken Biryani at Shivaji Military Hotel, Jayanagar
We love to eat at military hotels just because of the sheer quantity of biryani for the lowest price possible. Shivaji Military Hotel serves us the best in Hyderabadi style biryani with overwhelming flavours. Pair it up with some chicken chops to give it that special taste boost.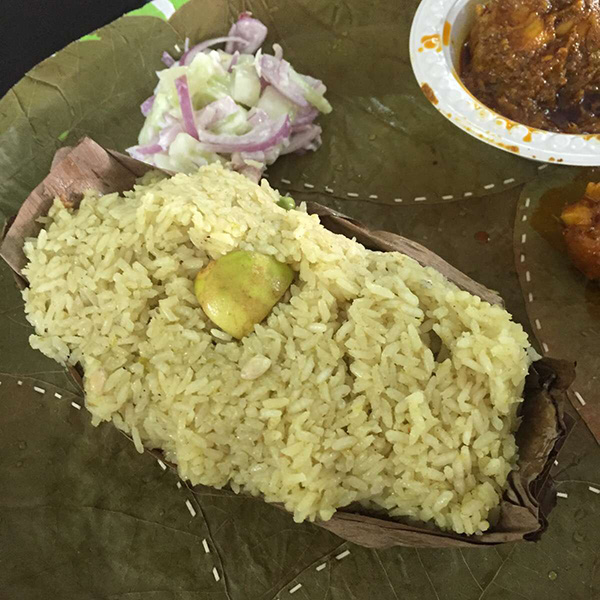 5. Prawn Biryani at Meghana Foods, Koramangala
Although a little bit on the pricier side, the prawns biryani at Meghana food is too good for the price to deter us. The flavours of prawns takes the biryani experience to a whole another level.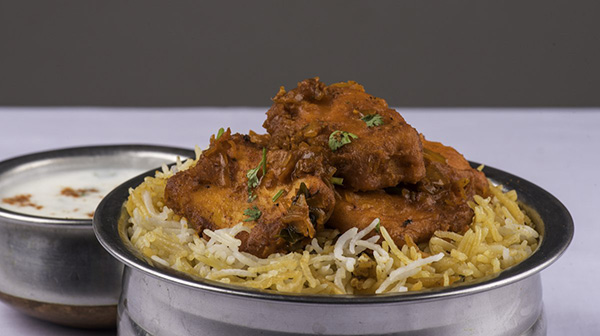 6. Ambur Chicken Biryani at Mani's Dum Biryani, Jeevanbheema Nagar
The Ambur style biryani places have taken over Bengaluru with an "ambur" biryani outlet located at what seems like every block in the city. The best in Ambur style biryani is definitely at Mani's Dum Biryani, with its amazing authentic preparation.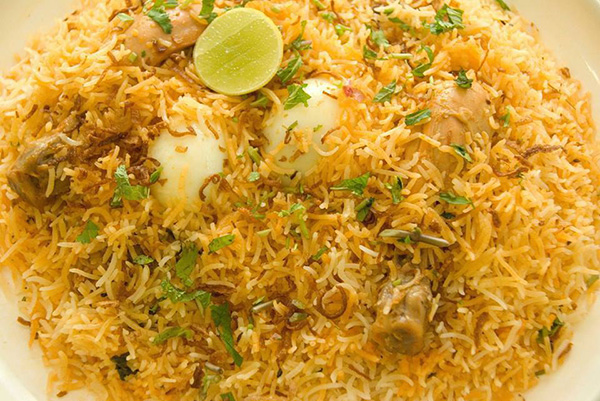 7. Special Hyderabadi Fish Biryani at Hyderabad Biryani House, Richmond Town
Although fish biryanis are a very hit or miss for us personally, the fish biryani served up at Hyderabad Biryani House is the perfect combination of flavours and spiciness.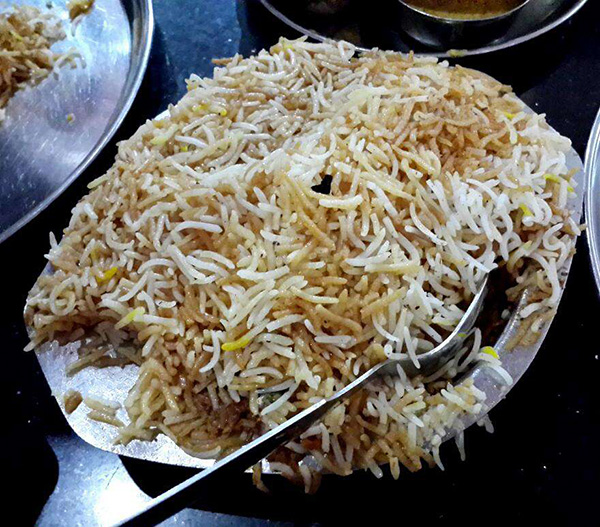 8. Chicken Biryani at Gundappa Donne Biryani, Seshadripuram
Served in plates and bowls made from areca nut palm, the chicken biryani served at Gundappa Donne Biryani definitely gets higher presentation points, along with its taste.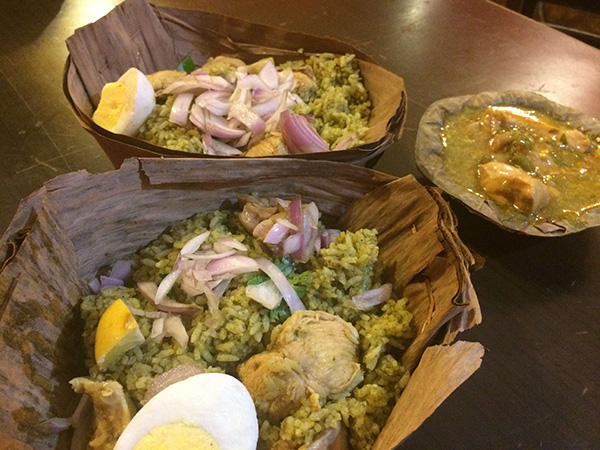 9. Mughlai Mutton Biryani at Lazeez, Koramangala
The most authentic Mughlai biryani preparation, Lazeez has been serving up flavourful biryanis for years in Bengaluru. The mutton biryani here has the unique taste which comes from the addition of potatoes and saffron giving it an extreme flavour boost.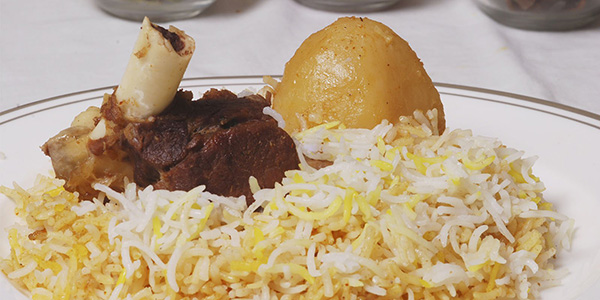 10. Veg Biryani at Biriyani Zone, Marathahalli
One of the reasons to hog on biryanis at the Biriyani Zone is for the quantity. If you are hunger pangs are affecting the way you function, get a plate of veg biryani here and more than fill up your stomach.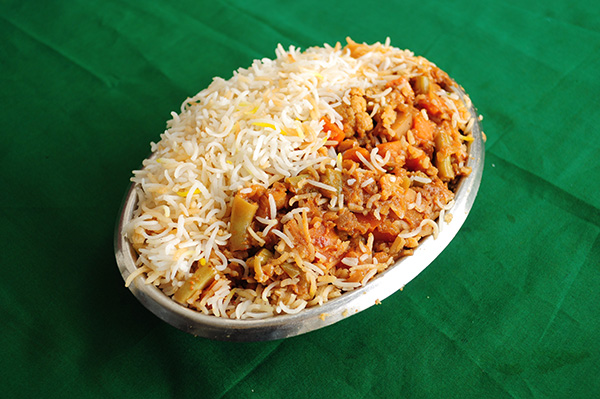 11. Amchi Mumbai Rustami Biryani at The Yellow Chilli, Church Street
A unique blend of spices inspired this biryani served at Yellow Chilli. The succulent lamb is marinated with the spices and cooked to perfection along with the perfectly flavoured long grained rice.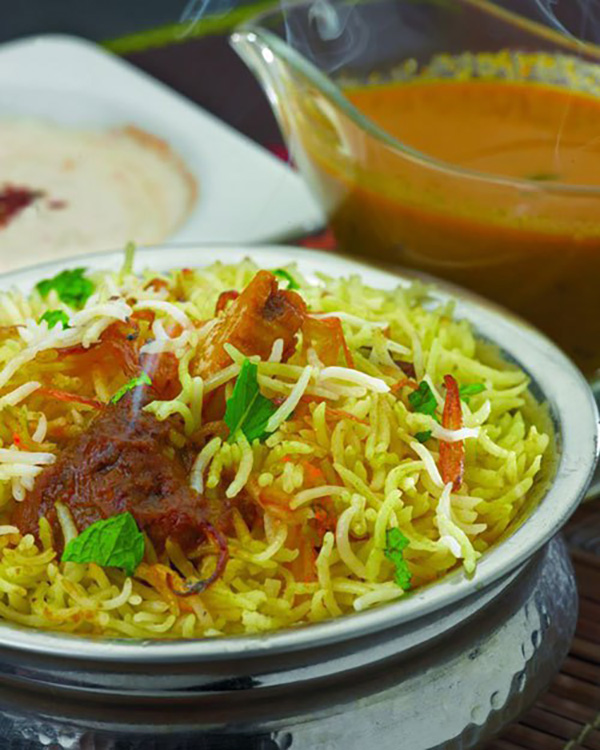 12. Pudina Mirchi Veg Pulav at 7 Biryanis by Kuchipudi, Koramangala
The essence of Andhra style biryani is held up to perfection here at 7 Biryanis. If you are in the mood to test your spiciness level, check out the pudina mirch veg pulav.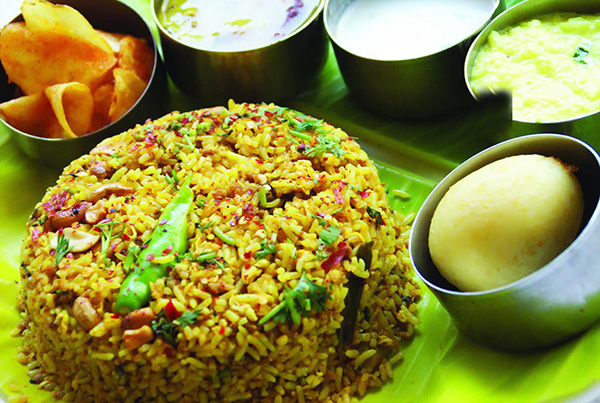 13. Donne Chicken Biryani at The Biryani Cafe, BSK 3rd Stage
A unique preparation of chicken biryani made with jeera rice, Biryani Cafe is one of the few restaurants in Bengaluru which serves us this unique dish the right way.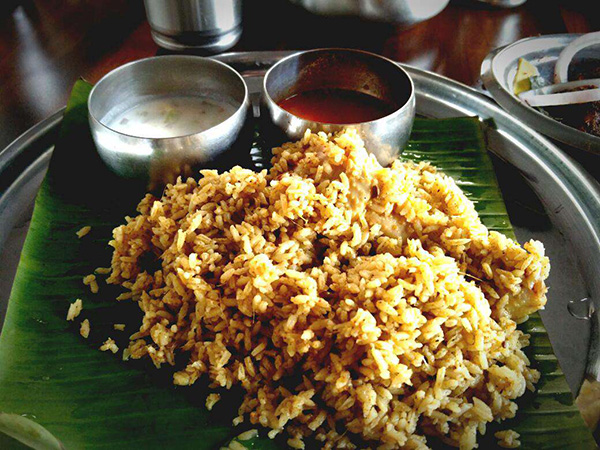 14. Chicken Biryani at Kolkata Biryani, Marathahalli
The flavours of Kolkata is all too present in this biryani variation served at Kolkata Biryani. Pair up your biryani with a nice chicken chaap to enhance the flavours of your taste buds.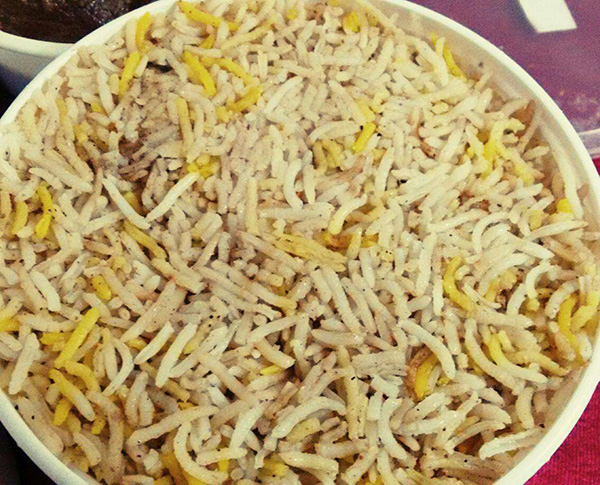 15. Mutton Biryani at Zabi, HBR Layout
Although served only on Fridays and Sundays, the biryani served here at Zabi is well worth the wait.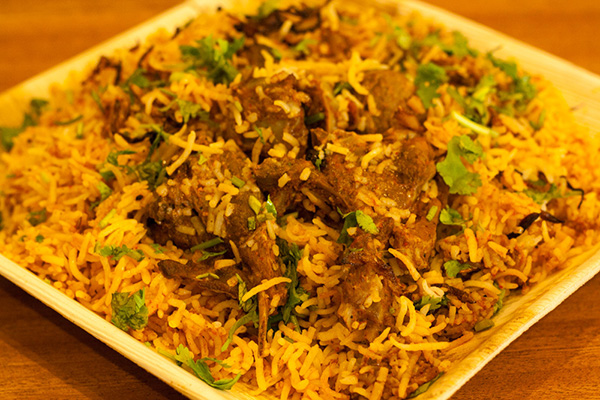 16. Chicken Biryani at Biriyani Nights, New BEL Road
The late night delivery option of Biriyani Nights is perfect for those weekends party nights where the food gets over earlier than expected.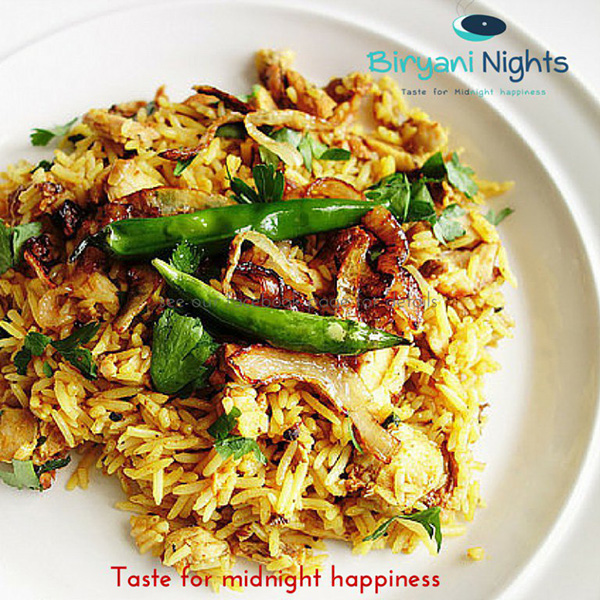 17. Chicken Biryani at Birinz, BTM
Although only takeaway options are available at this kiosk, the chicken biryani served here is well worth the try and can compete with the best of biryanis available in Bengaluru.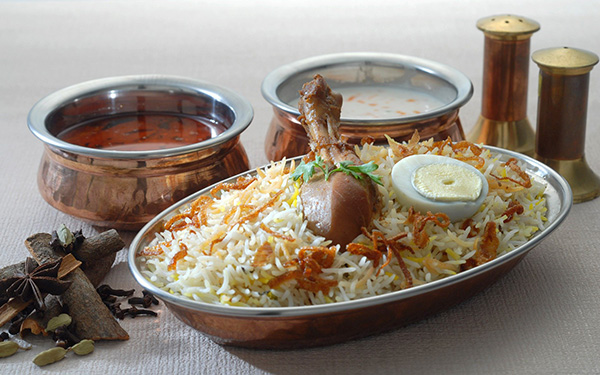 18. Chicken Biryani at Al-Bek, Rajajinagar
One of the cheapest places to get your fill of chicken biryani, Al-Bek doesn't compromise on taste.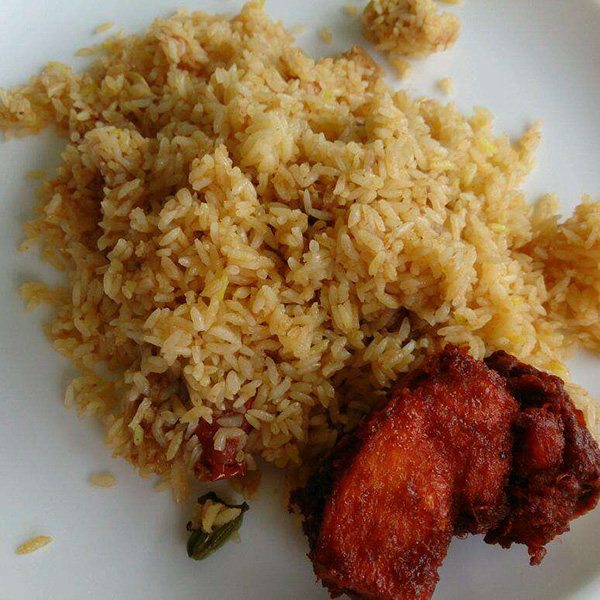 19. Chicken Dum Biryani at Biryani Pot, Madiwala
The chicken dum biryani served at Biryani Pot has the best of flavour combinations with its elegant basmati rice cooked to perfection along with the flavours of the spices and marinade from the chicken.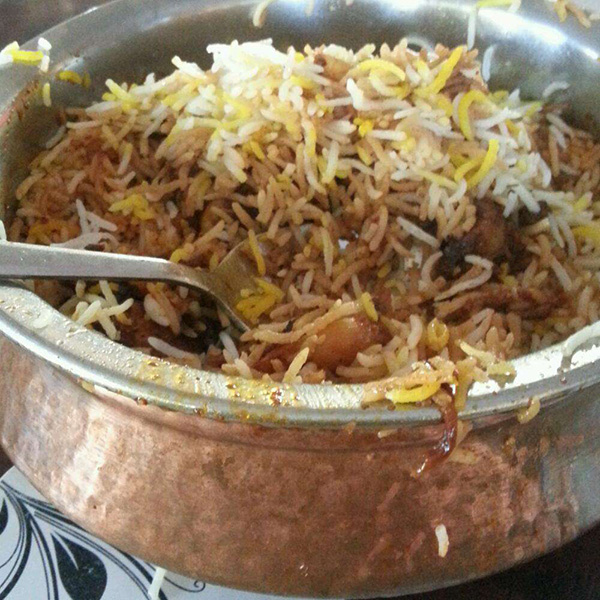 20. Tandoori Murg Biryani at Biriyani Nation, Koramangala
The combination of perfectly grilled tandoori chicken cooked with the essential flavours of biryani makes Biriyani Nation our go-to spot to indulge in the wonders of this flavourful rice dish.