17 Rooftop Restaurants in Bangalore for the Perfect "Date Night"
Valentine's Day is just around the corner, but we at HungryForever are supporters of celebrating love every day. And what better to show your loved one how much they mean to you than taking them out on the perfect date. Romantic candle light dinner on a rooftop with the fitting Bangalore weather will be a night that your partner is not likely to forget. And we guarantee you will score some major brownie points.
Here are 20 options,in no particular order, for you to plan out your flawless rooftop date for any given night, and of course Valentine's Day.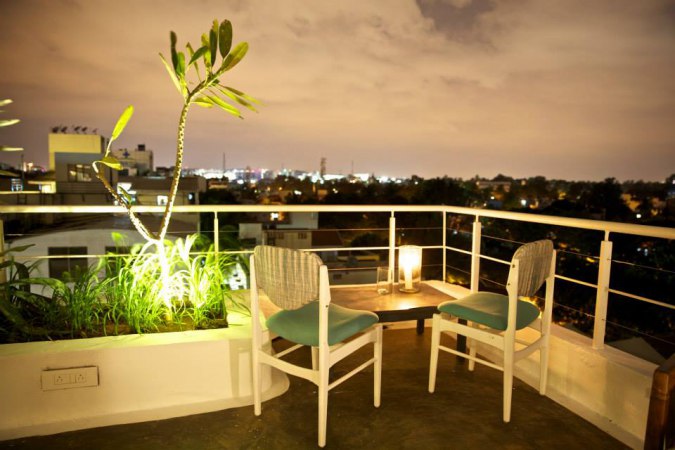 It does have an indoor option, but unless it's pouring cats and dogs don't even think about it. They have the right setting with canopy shades and elegant white chairs on tables that are just right for you to gaze into the eyes of your beloved. Before you get lost in day dreaming, we should remind you that the food here is a great combination of European & Mediterranean cuisine. Psst, they have a great Sunday Brunch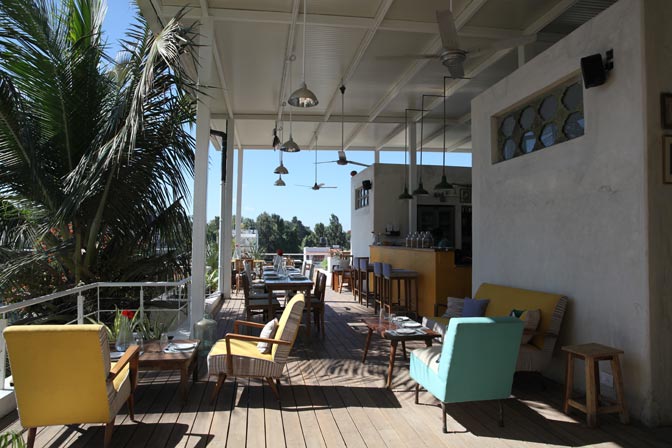 On Wednesday and Saturday nights, Loveshack normally functions as a club-y lounge or karaoke bar but on the other nights the private high-seating area will be your loved one's dream date come true. Their cocktails are a must-try and they do serve some delicious Bacon Wrapped Prawns.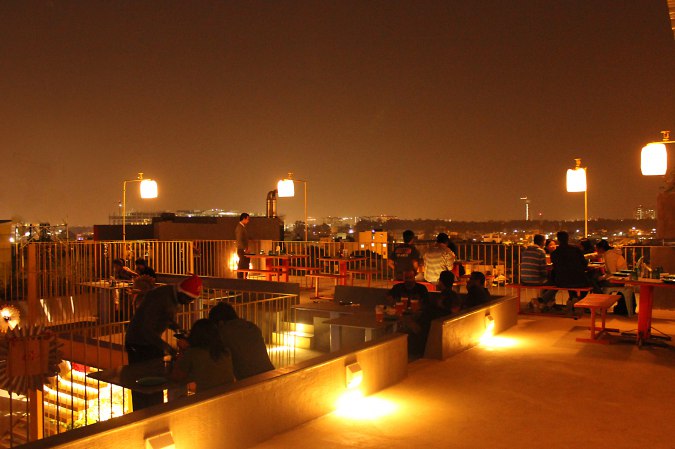 If you are looking to have some beer-filled fun on your date, look no further than Brewsky. Their ambience is colourful and funky and uniquely Asura themed. The aerial view of the Bangalore city lights pretty much does it all for you. Try their Bhajji basket, we heard it's pretty damn good.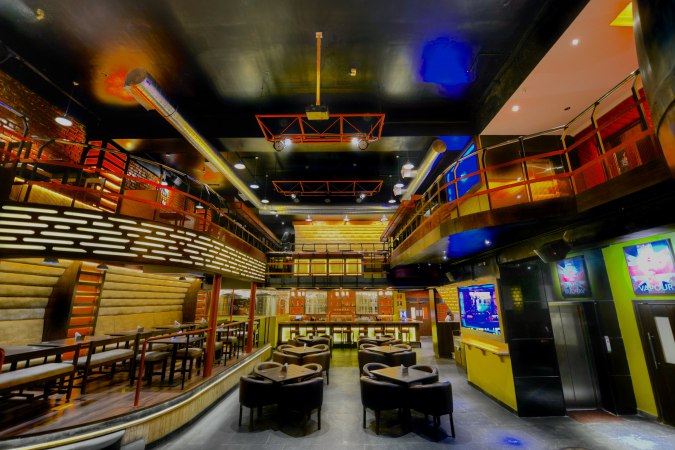 It's a pretty popular joint, so if you're looking for a quiet night with your better half, you should probably give it a miss. But there is a reason they are popular. They have a few well brewed beers and their food is a great accompaniment.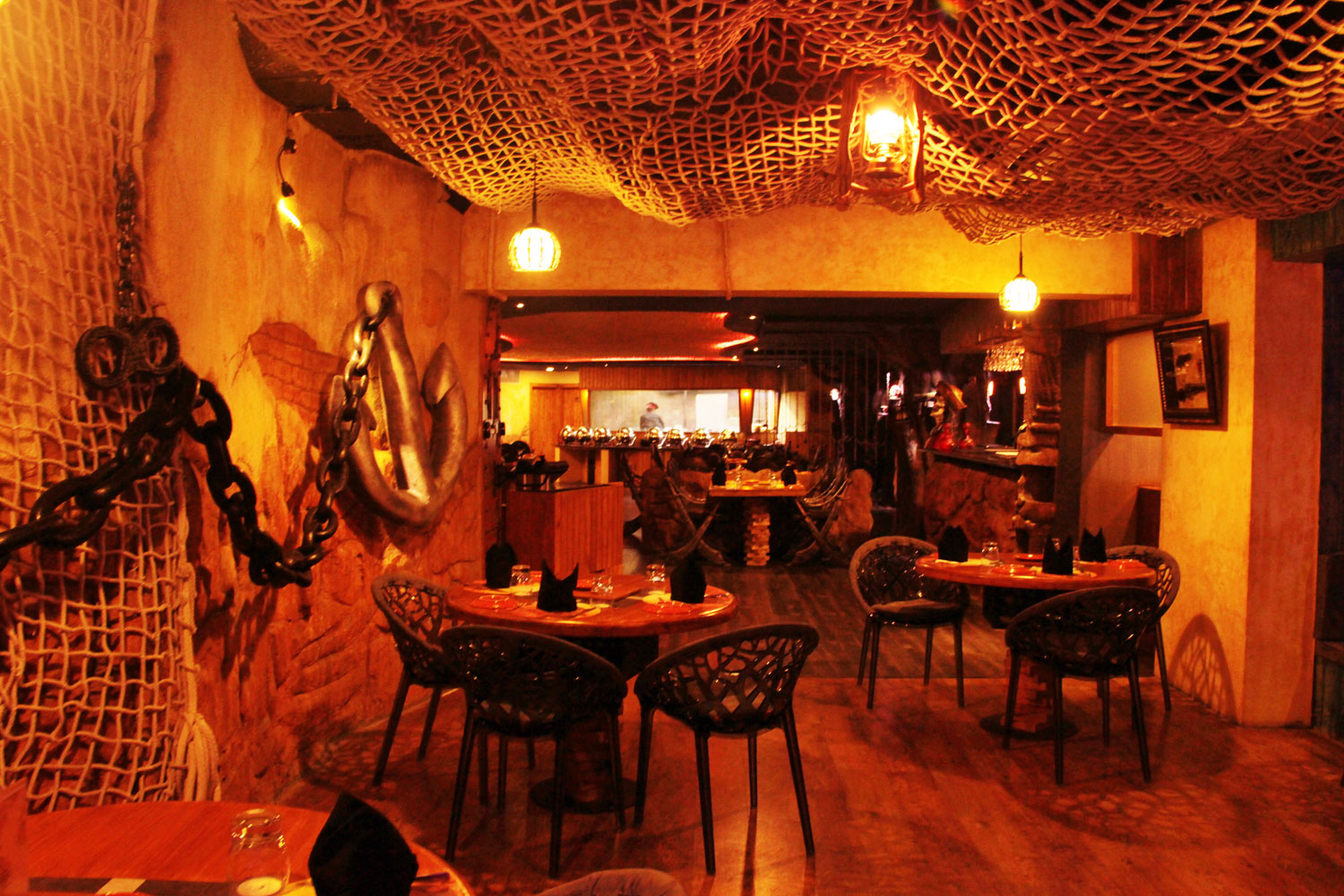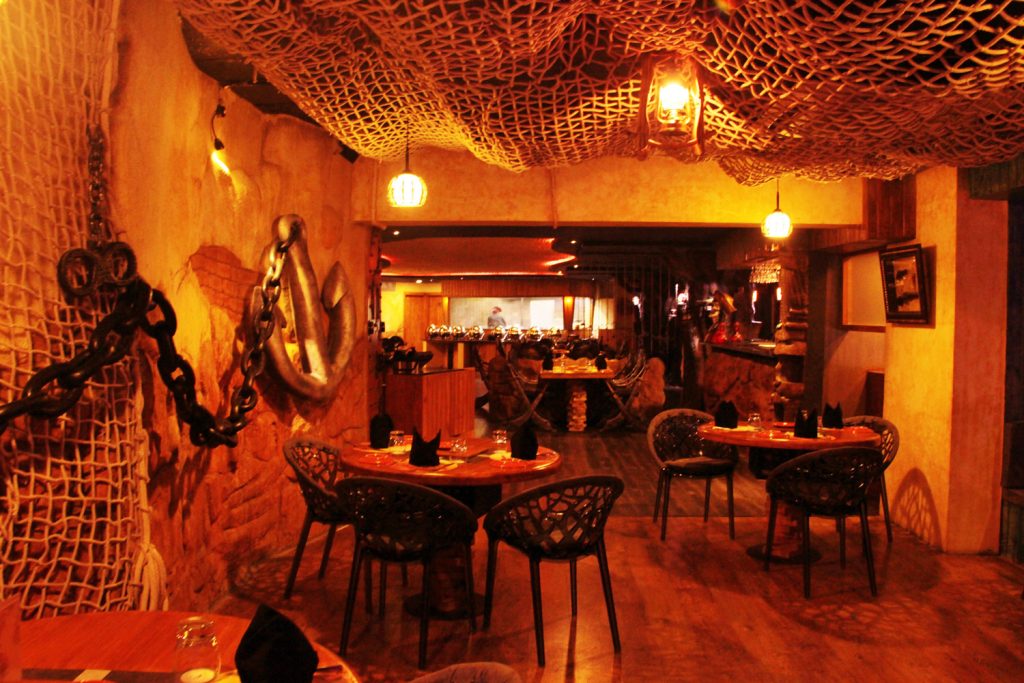 If you and your companion love Jack Sparrow and his crew, Black Pearl's unique pirate themed setting will have you wanting more. Their exclusive ambience is complimented with their variety of Non vegetarian items.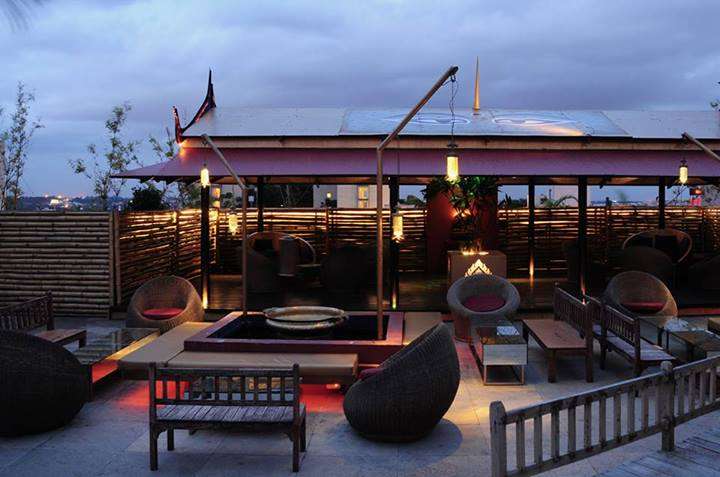 Ah, thinking of Tao Terraces dim yellow lighting and gorgeous wall décor has us sigh. The décor practically screams romantic and the ambience is enough to melt your date's heart. Oh and about the food? They serve some delicious Pan-Asian food and have a well-stocked bar.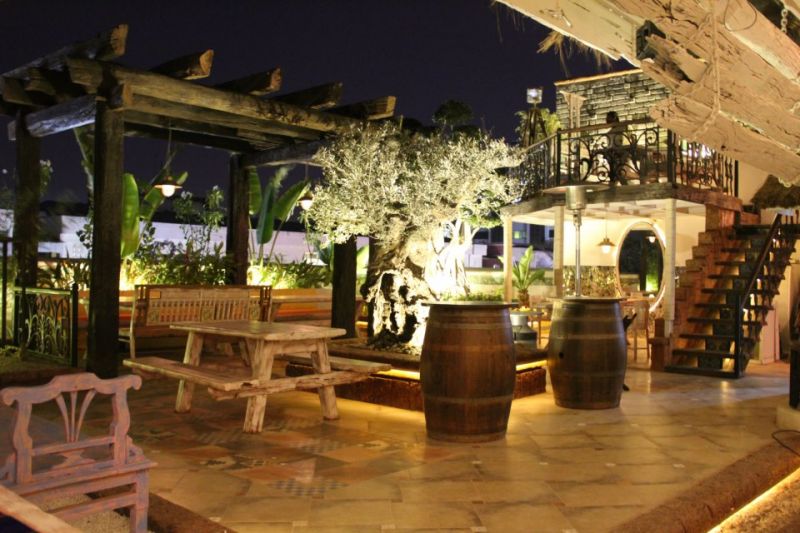 Named after the famous Goan drink, Fenny's has a beautiful ambience apart from holding a Limca record for the large use of old bottles to make up their bar ceiling. Along with their candle lit wall, the result is an attractive and elegant interior space for you and your date to sip on some drinks and have an enlightening conversation.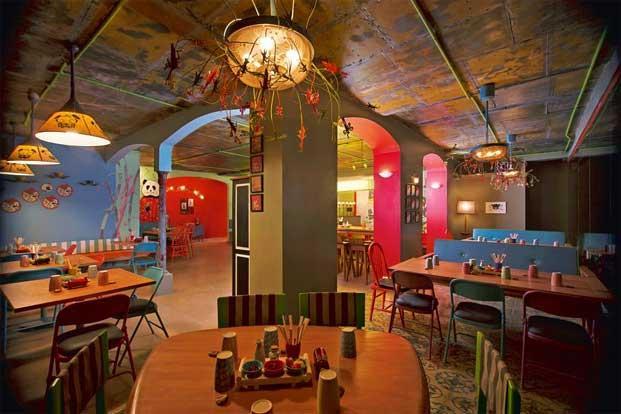 We recommend you reserve your space here. Fatty Bao is highly popular for their amazing Asian food. It probably is one of the best in the city, and people are scrambling to get in. We don't know what to ask you to try because practically everything on their menu is mouth-wateringly delicious. And yes, they have a rooftop too.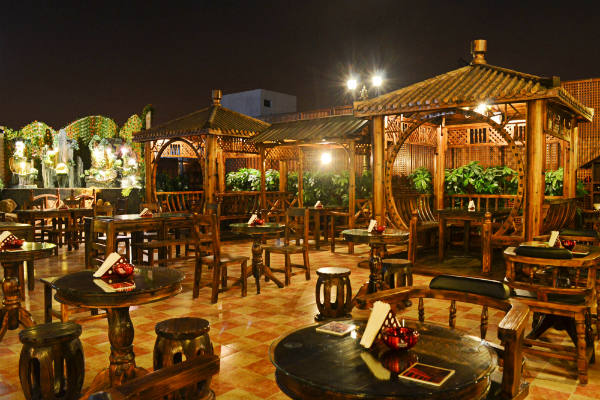 They have swing chairs, wooden gazebos and brilliant food. To top that, they serve some amazing beer and cocktails. A plus point is their super friendly and attentive waiters who make you feel so warm and special that you can't help coming back for more.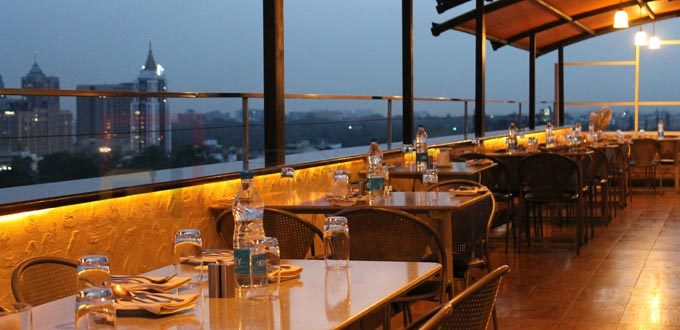 An old establishment that never fails to impress. Their view is breathtakingly gorgeous and will have your loved one croon with joy. If that isn't enough, they have food cooked to perfection.
It is the highest lounge in all of South India and it's at a stunning 430 feet above the ground. And it goes without saying that their view is to die for. If the view wasn't enough, they have great mood music, amazing food and excellent service. You cannot go wrong with high.
12. Puma Social Club, Indiranagar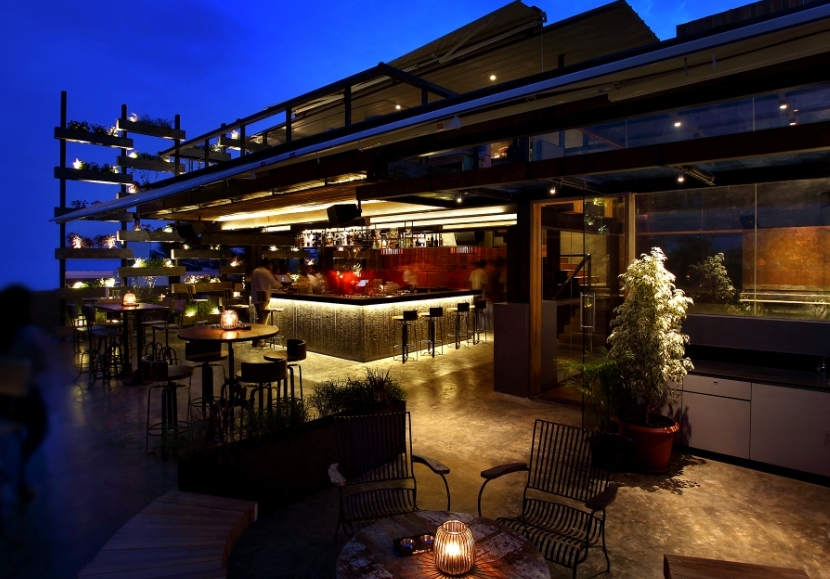 You have an option to sit outdoors or indoors, but hey who wants to be in on a romantic, breezy night where you can cuddle up with your date. The cocktails are well made and you have diverse options for both vegetarians and non-vegetarians.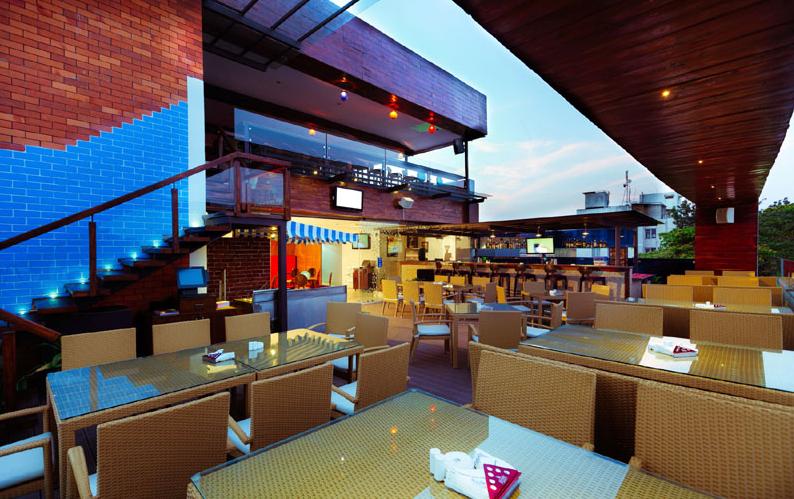 A tad bit of the expensive side, but they do have some exotic well made cocktails and delectable pizzas.
14. Skyye Bar, Lavelle Road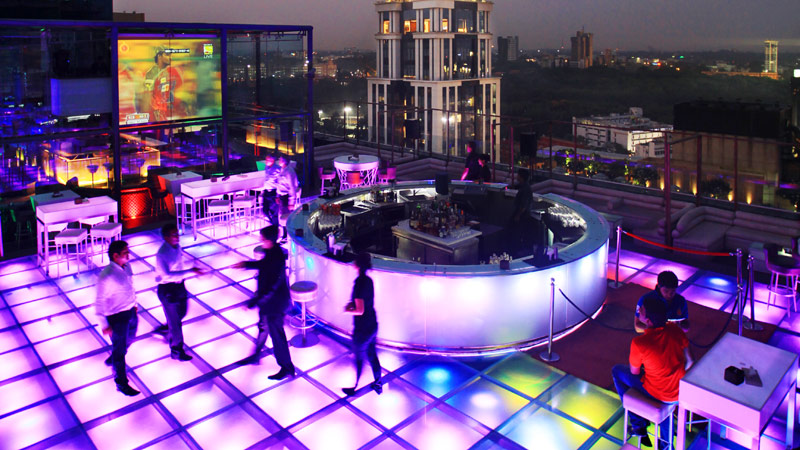 Located on the open terrace 16th floor of UB City, we don't need to tell you that a sky full of stars will be your backdrop for the evening. It's most beautiful at night and they have some perfectly-set couch seating for your romantic evening.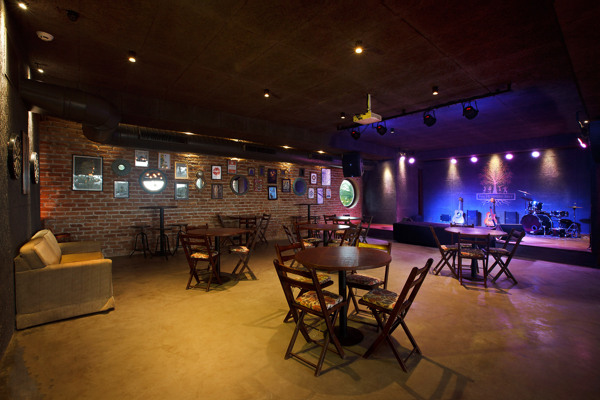 This one is for the music lovers. True to its name, The Humming Tree has some fantastic music. You should check if they have a live band for the night and take your date out for an evening of cocktails and foot-tapping music.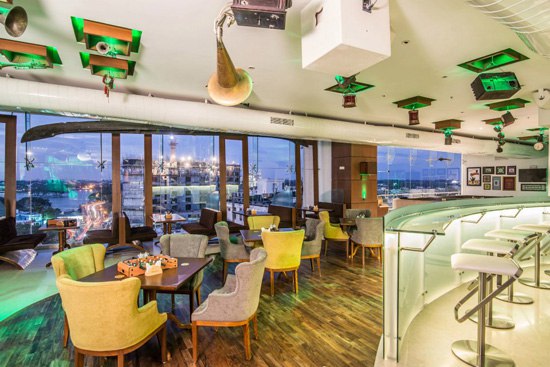 It overlooks the Ulsoor Lake, and that adds to their beautiful lounge style open terrace. They are best known for their Sunday Brunches.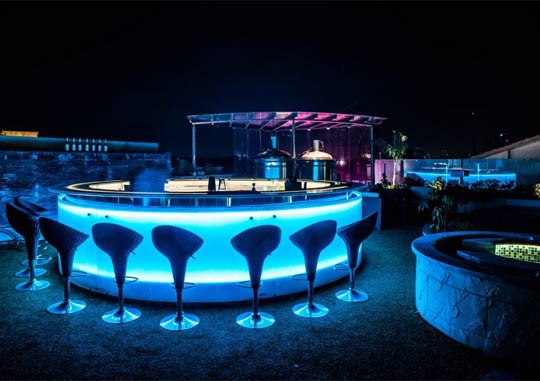 Their ambience is so consuming that the food and drinks are sometimes overlooked. Looks over the Bangalore city lights and they have a stunning fountain that partitions two rows of seats. If you're lucky enough, you might find yourself seated right next to the fountain.