15 Food Crossbreeds Added In The Mash Ups List To Make The Food Frankenstein Proud
The hybrid food trend has taken over the dining scene with restaurants and bakeries everywhere creating food mashups and even experimenting with the basic food item, such as the Cronut, the ramen burger, the sushiritto, the Black Burger and, most recently, the cruffin. Some, of course, are more successful than others and the rest are, well, a bit ahead of their time. Their 'time' being a total food apocalypse. Read on as we put together a list of 15 food crossbreeds that created ripples on the table.
Pizza-Size Burger
Burger King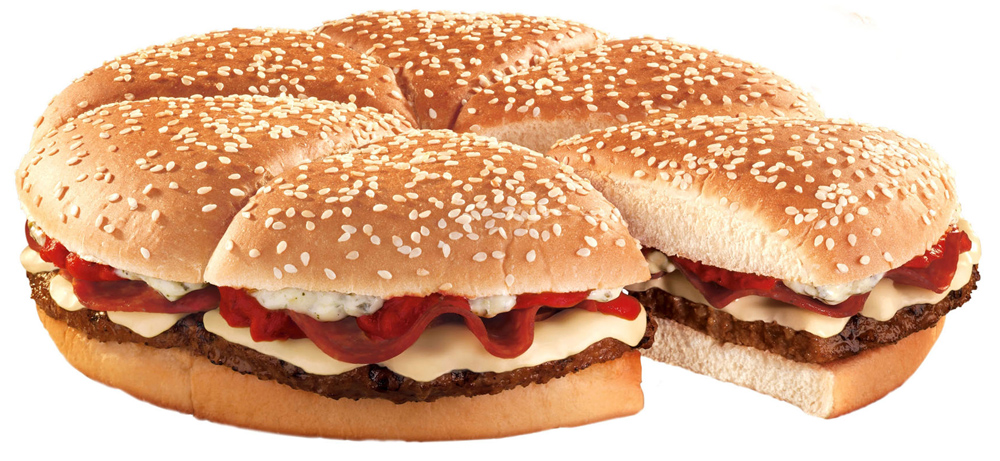 This is a whole new level of having a family-size fast food feast! The entire pizza burger consists of four Whopper burger patties sliced into six sections with a whopping (pun intended) 2,520 calories and 144 grams of fat. This pizza burger is only available at the Burger King Whopper Bar in Times Square.
Kuro Burger
Burger King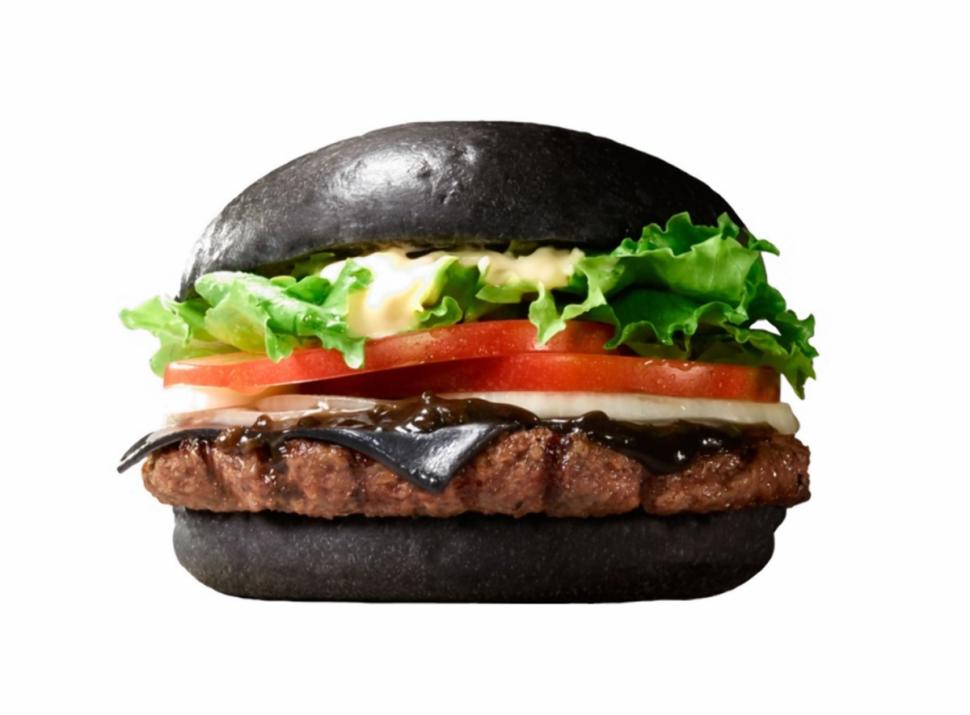 The Japanese took the Black Burger concept rather seriously! Available in Japan, the Kuro, which means black, burger contains a black bun, cheese colored with bamboo charcoal, and squid ink ketchup. Err, creative.
Mac 'n Cheese Pizza
Cici's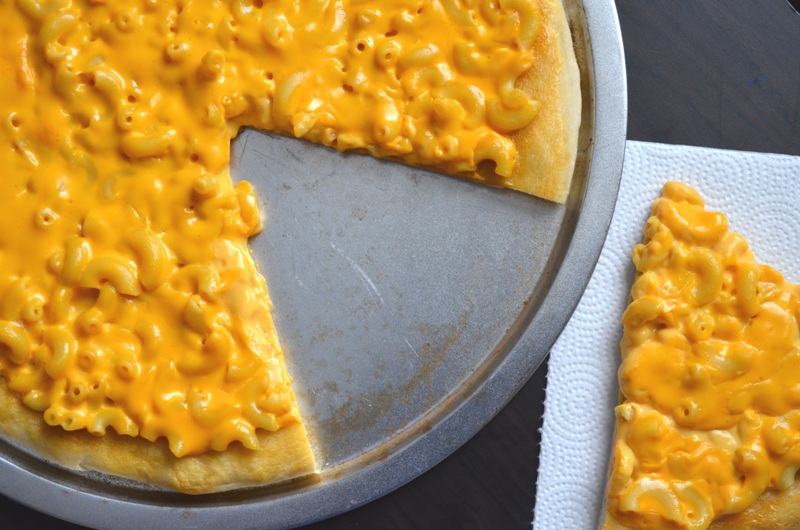 Though, this dish is having an absolute identity crisis – Pasta? Pizza? Pasta? Pizza? Both – we can't help but but drool over it. The pizza is topped with mac 'n cheese and then topped with more cheese. Cheese overload.
The Pizzabon
Cinnabon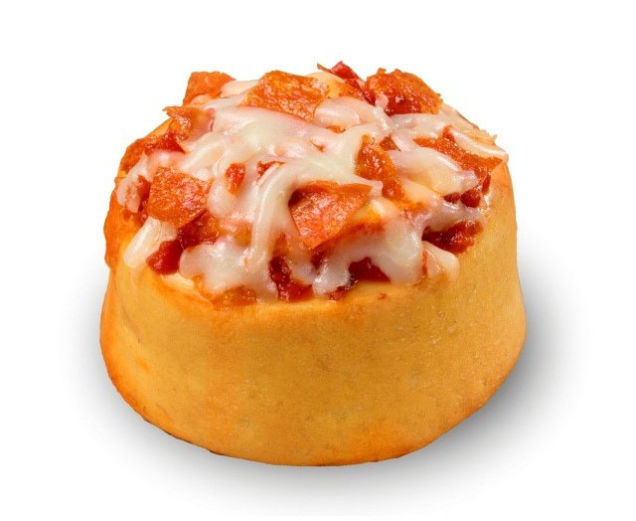 No, not Pizza Bun, it's the Pizzabon. It's basically a pizza in roll form. Trust Cinnabon to experiment with their rolls. Wait, does this have cinnamon in it?
Bacon & Eggs Donut Sandwich
Dunkin' Donuts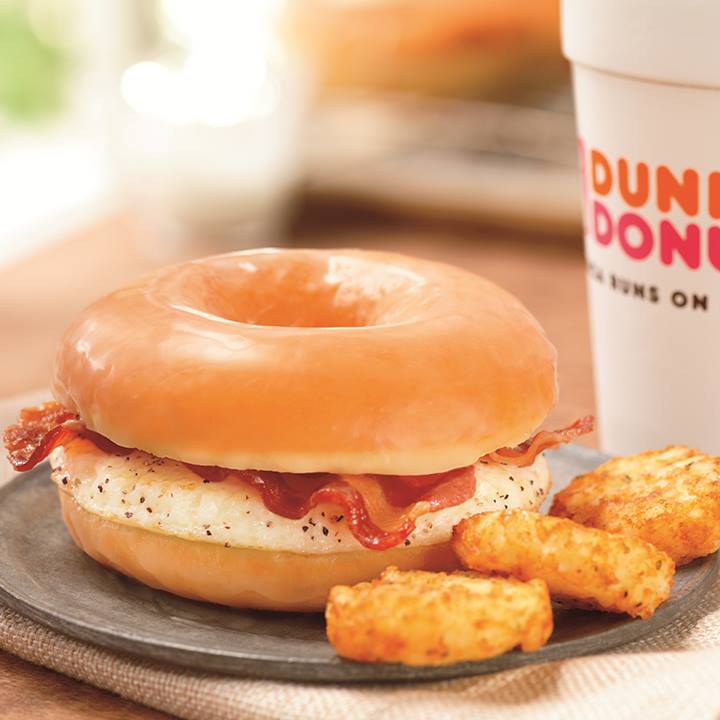 Can't decide between sweet and savory? Dunkin' Donuts is happy to have made the decision much easier for you with its bacon and egg donut sandwich.
Double Down
KFC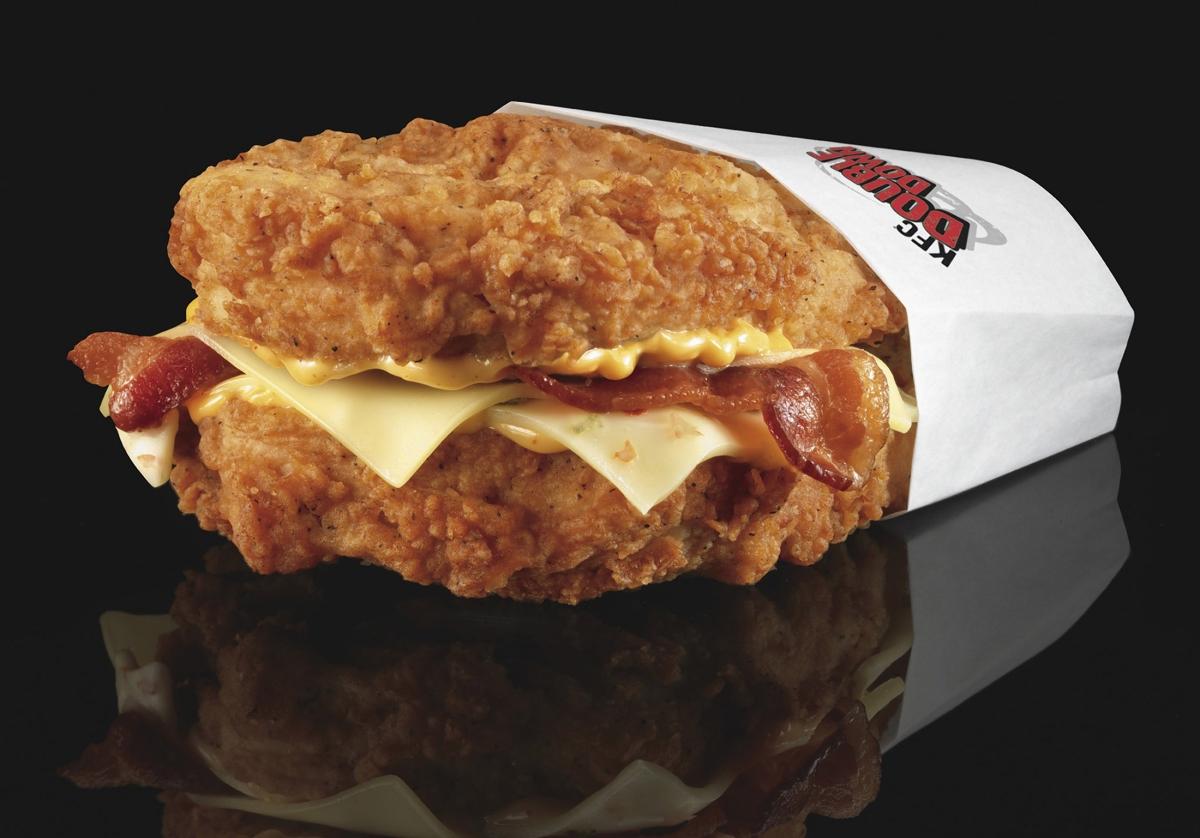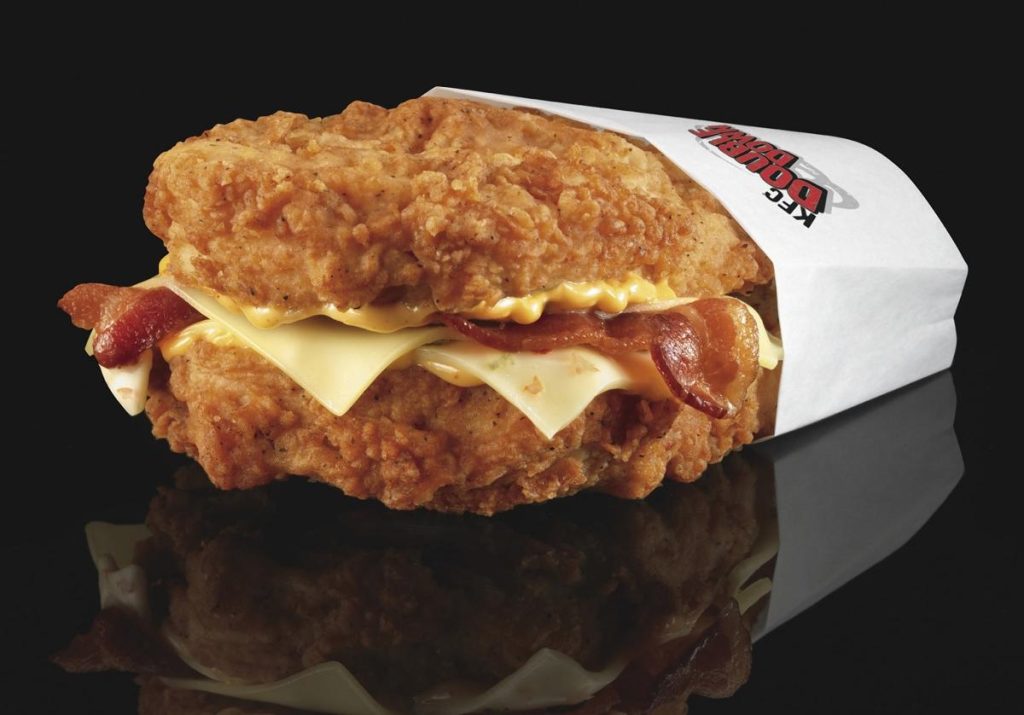 The Double Down uses two chicken filets to sandwich together bacon, cheese and sauce. This fast food creation is no longer available in KFC, but support for its revival is strong. Hmm, we wonder why.
Mac & Cheese Bites
KFC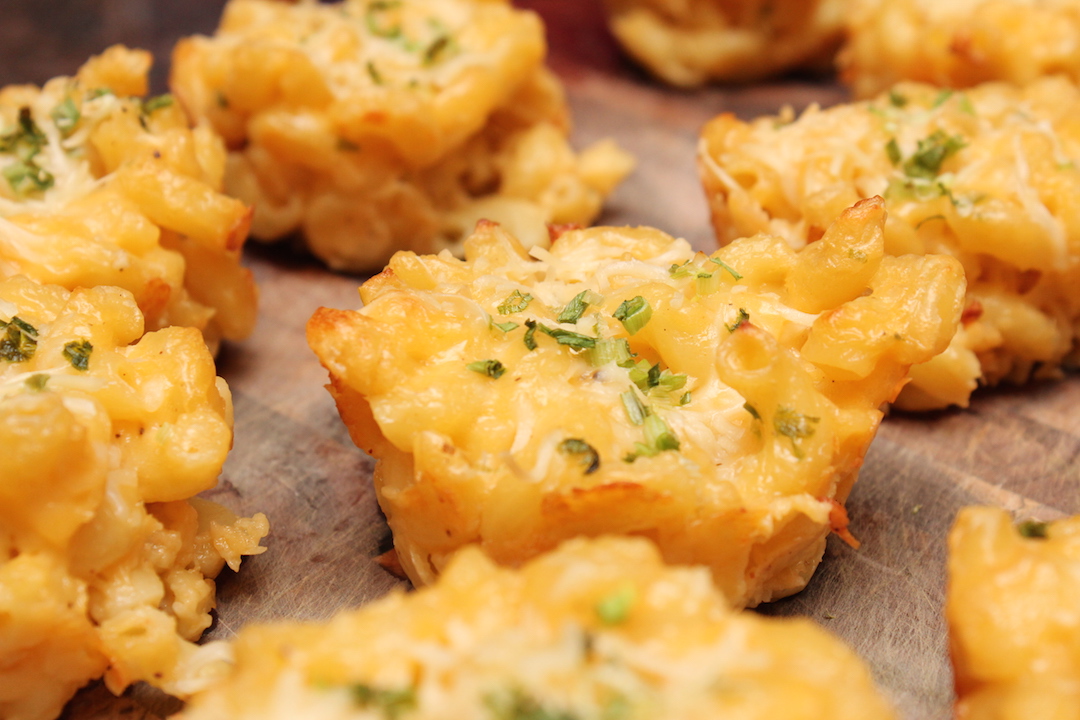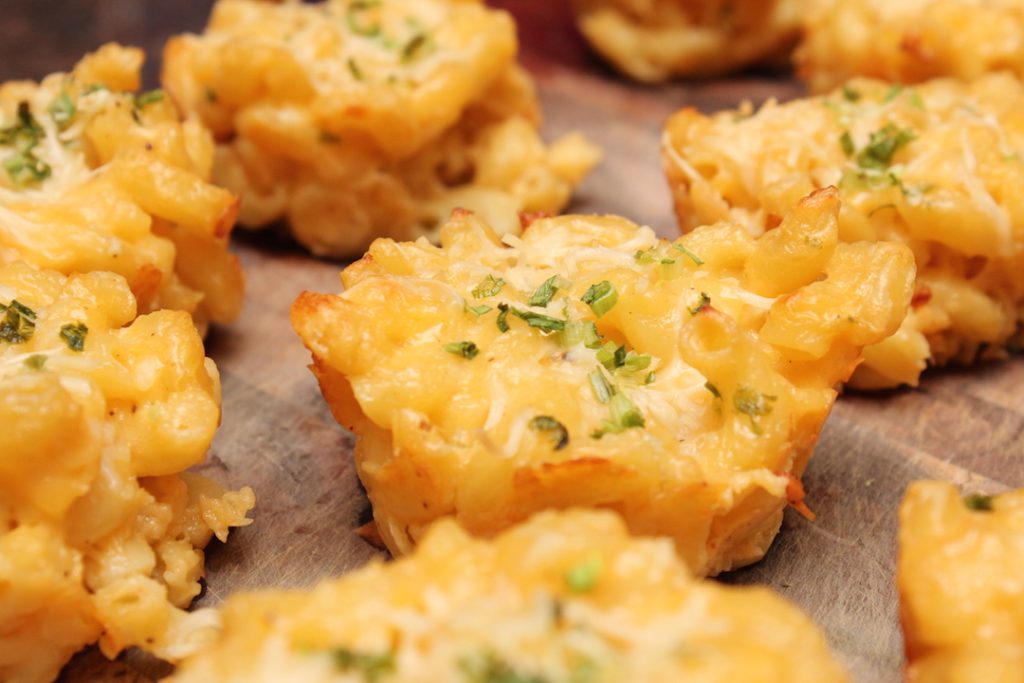 The KFC fried mac 'n cheese bites might melt our hearts, but they will also induce a heart attack (sooner or later). These bites are only available at KFC locations in the Philippines.
Double Down Dog
KFC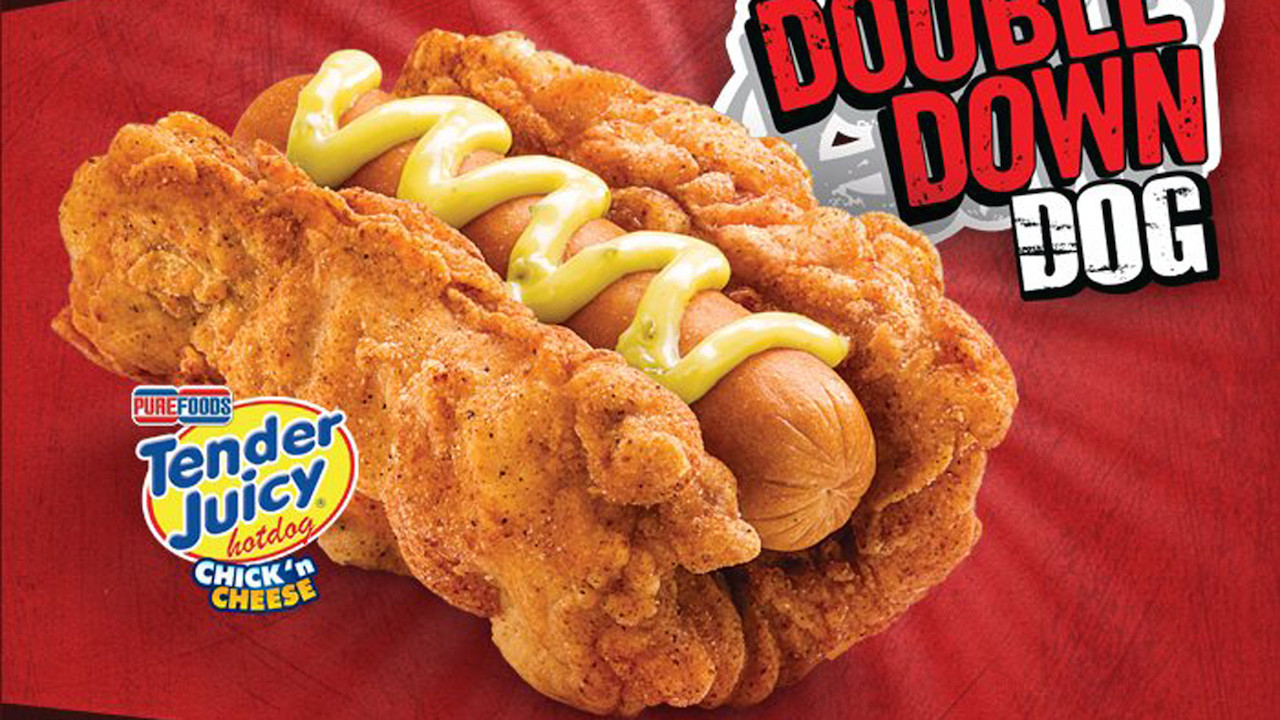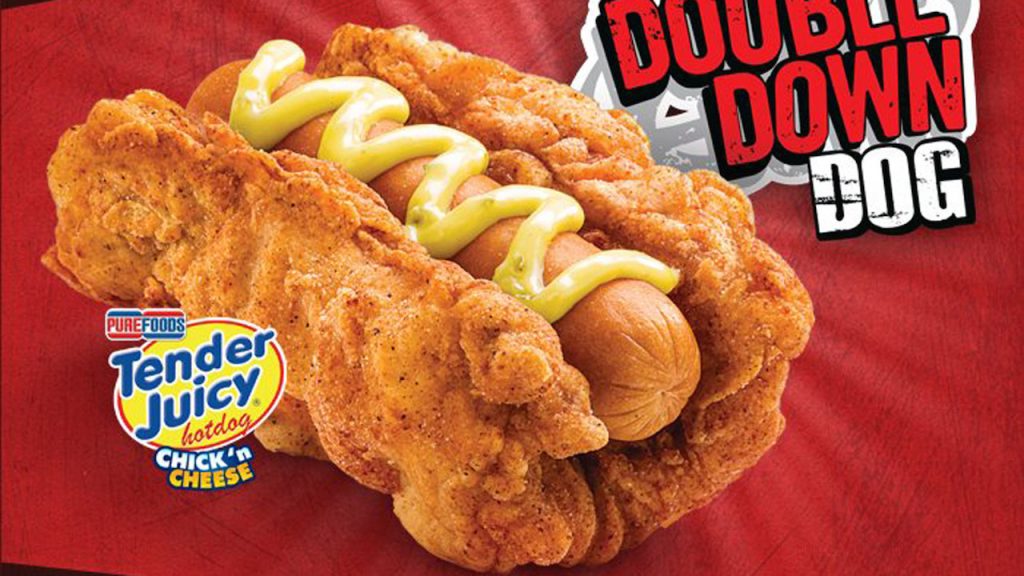 Simply because the Double Down wasn't enough, KFC introduced the Double Down Dog. Double Down-ers rejoice!
Fish Donuts
KFC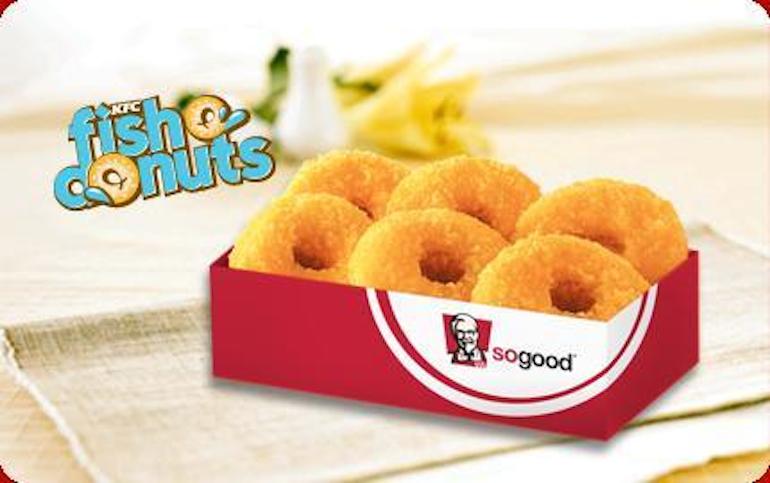 Before the Cronut, there was the fonut, the fish donut. And it is only available in Singapore. Yes, it's fried fish shaped in a circular disc. Why isn't it called the 'Fishnut'? *deep thoughts*
Pizza Hut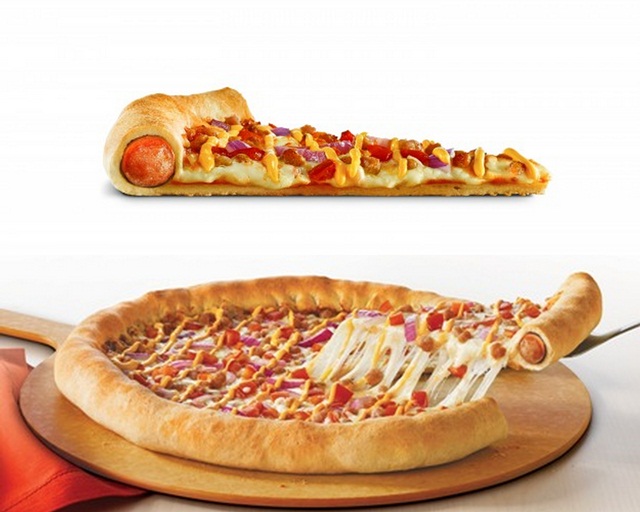 Some call it bizarre, some call it over the top but we're just going to go the Joey Tribianni way and say, "What's not to like? Pizza good. Hot dog gooood!".
Popping Candy Slush
Sonic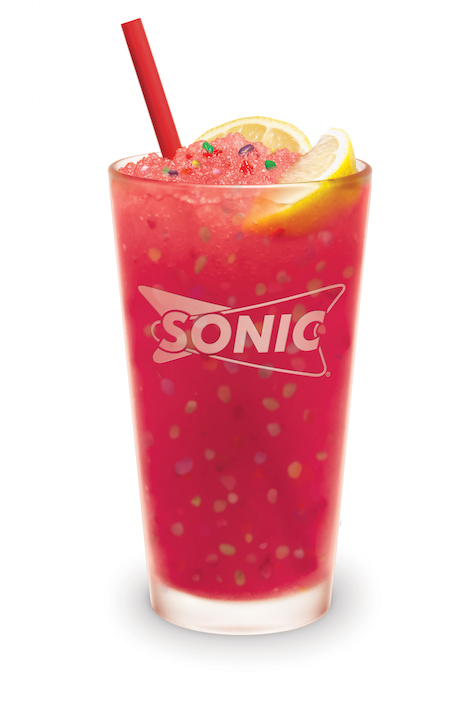 Sonic makes it possible to drink your favorite hard candies. It has you covered with candy-themed slushes. Because what could be better than sip-able candy?
Doritos Locos Tacos
Taco Bell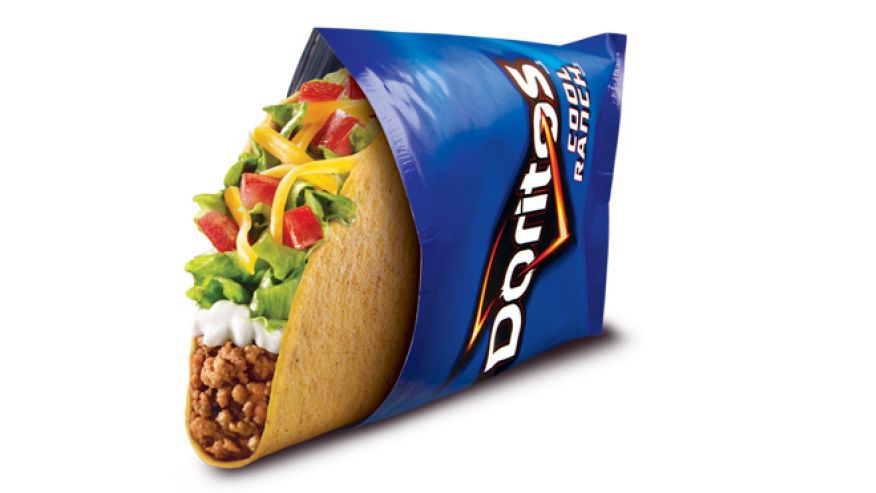 Taco Bell has made it easy for you to eat one of your favorite snacks as a meal with its Doritos shell tacos. Basically, Taco Bell is the Taco Midas because everything it touches becomes a Taco!
Loaded Doritos
7 Eleven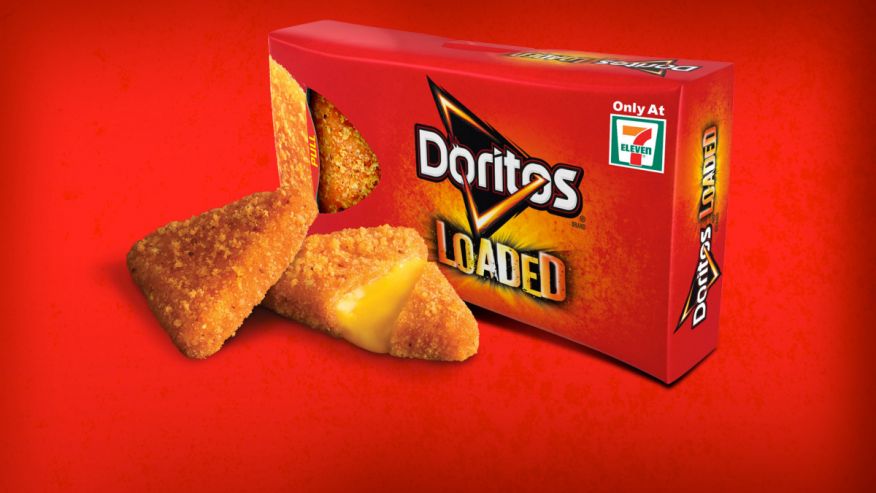 7 Eleven serves nacho cheese inside of Doritos. All you cheese crazies in the house! Please stand up, please stand up! This one's for you!
Fried Cheese Melt
Denny's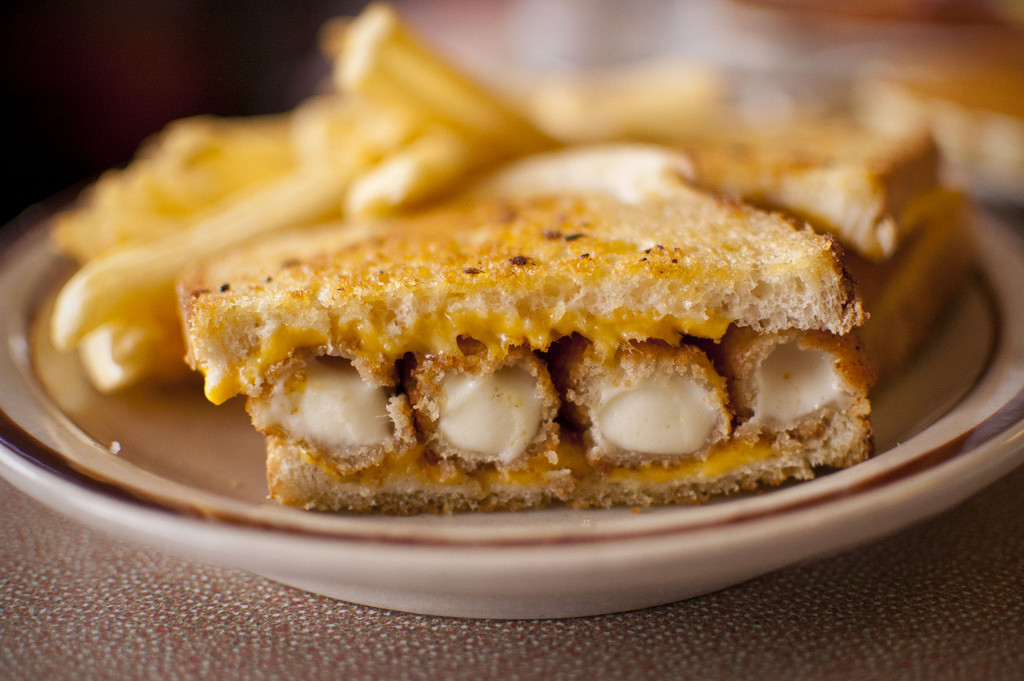 What would make a grilled cheese sandwich better? Fried cheese, of course. Although the item is no longer on Denny's menu, but you can definitely whip this up in your kitchen any time.
Chicken Waffle Tenders
Popeyes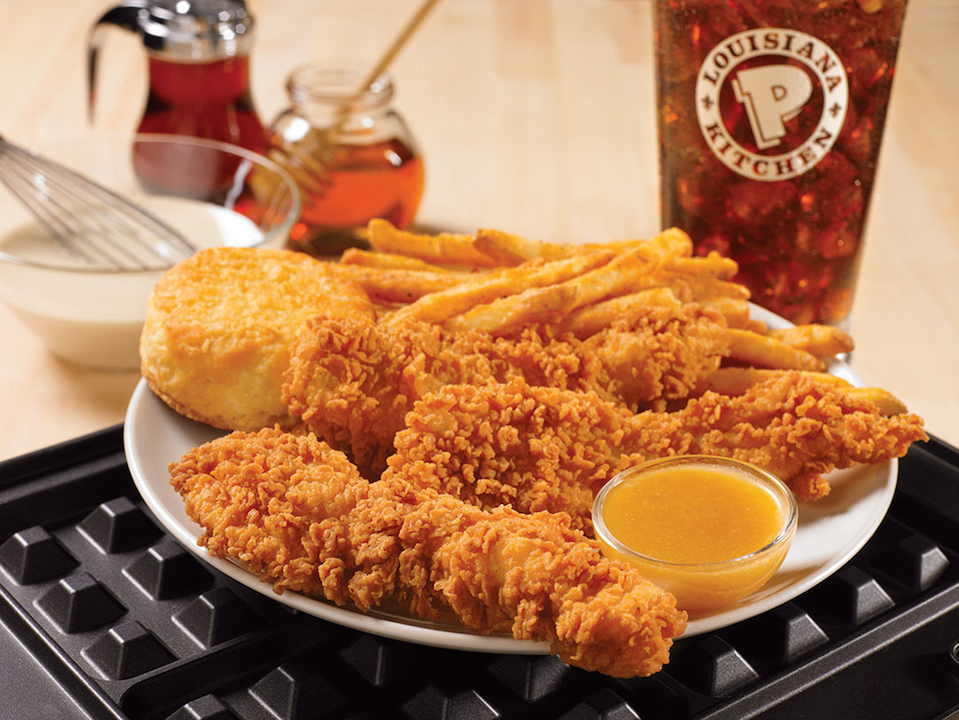 Popeyes marinates chicken breast strips in Louisiana seasoning, dips them in a waffle batter and then fries 'em up real nice. It's the latest in finger food and we can imagine why!