13 Easy & Delicious Breakfasts To Make This July
Breakfast is the most important meal of the day and that means that you need to start your day with a healthy dose of deliciousness and that will only happen if you take the time to make yourself something to eat. Sure, cereal counts as breakfast, but how many days in the week can you actually eat the same thing over and over again? To save you from the mundane food that you're eating all the time, we've got some more options for you to make.
It's a combination of Indian food and some continental dishes that will take you less than an hour to put together and no more. You won't even need too many complicated ingredients and can get them all at your local stores. And it's the beginning of a new month, so what better time to start making fun, exciting and delicious breakfasts than the first of the month?
Oatmeal with apricots and raisins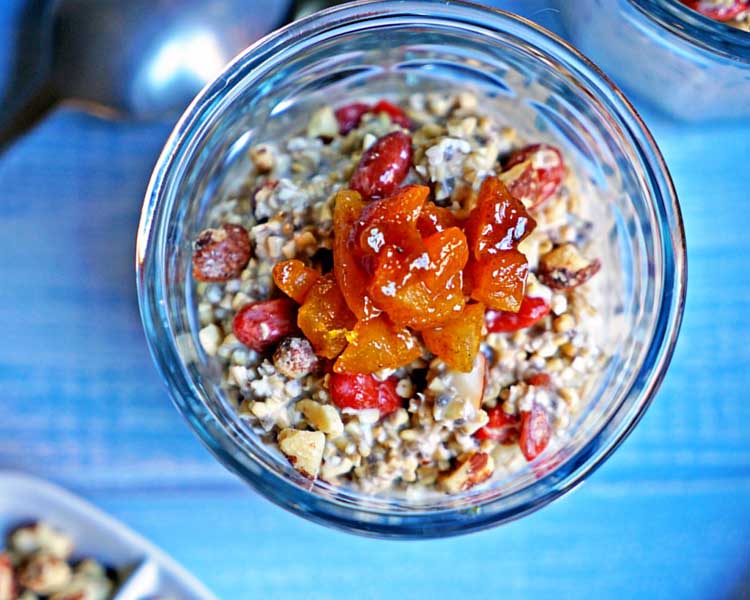 Oatmeal is a healthy option all the time and absolutely delicious too. You can either make it when you wake up in the morning or make it the night before and stick in the fridge, microwave for a few minutes before you eat. Top with raisins, apricots, almonds and a sprinkling of nutmeg for delicious flavours.
Mushroom and egg white omelettes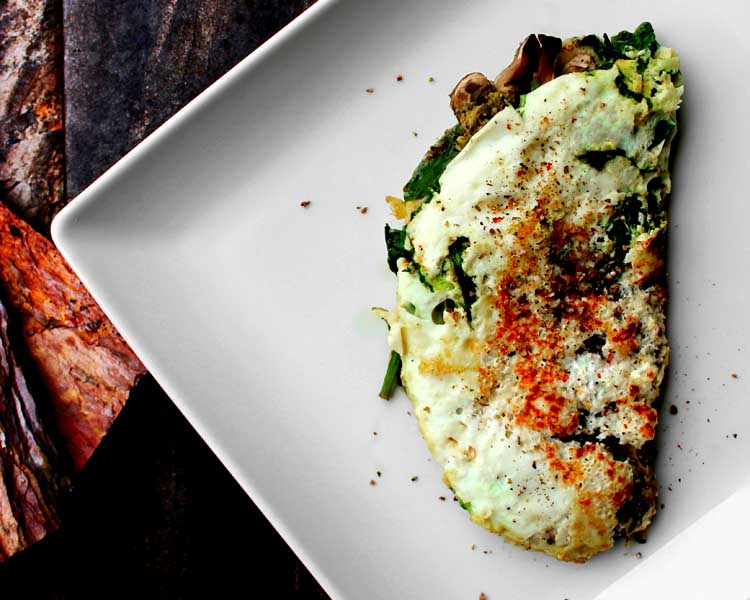 This recipe, as it implies, only uses the egg whites. Beat the egg whites and get it nice and fluffy, then spread it out like a roti on your plate while you stir fry the mushrooms, capsicum and other vegetables you want to add to your breakfast. Add the mushroom to the egg and fold over. Serve!
Pancakes with bananas and syrup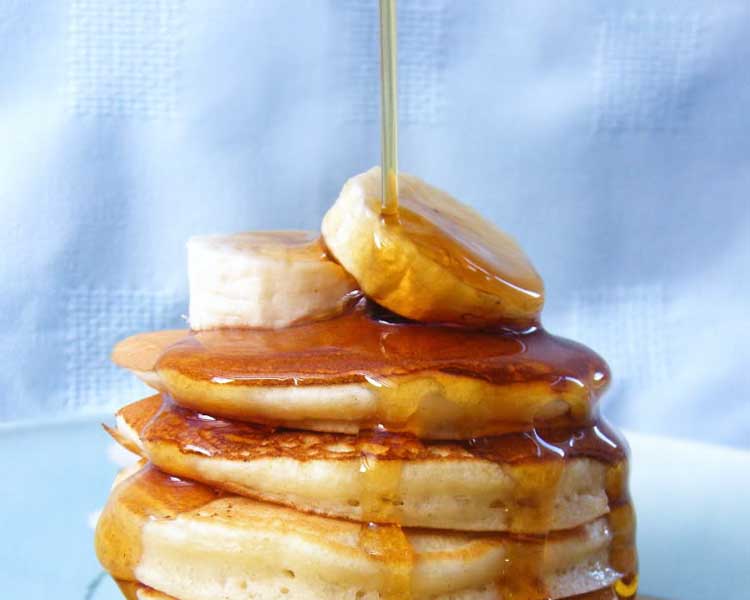 Everybody recommends that you eat bananas first thing in the morning because of the energy it gives you. So we'd recommend it too. Make your pancakes and while they're still hot, douse lavishly with maple syrup and then top with sliced banana.
Scrambled eggs tacos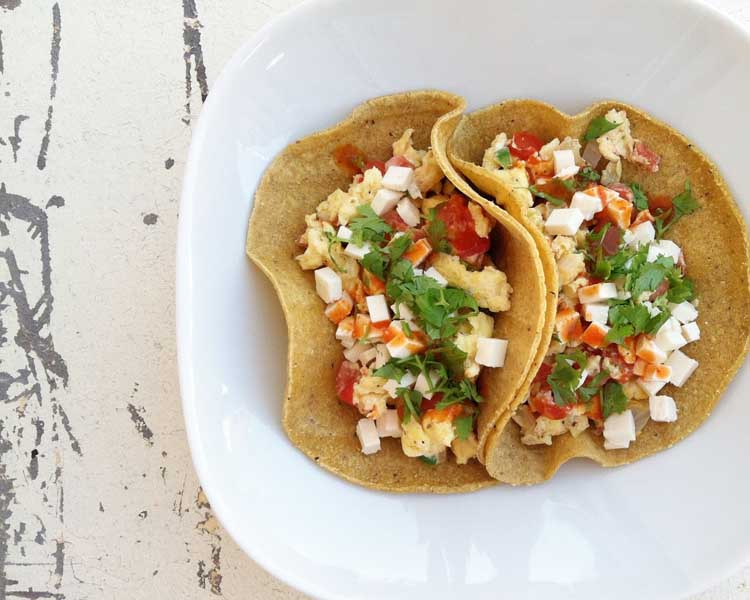 You can either make your own tortillas or chapattis, or buy the frozen ones and eat them up before you use them. Make your scrambled eggs, toss in some avocado, tomato, cheese, cilantro and then add the eggs to the tortilla and serve!
Yoghurt with granola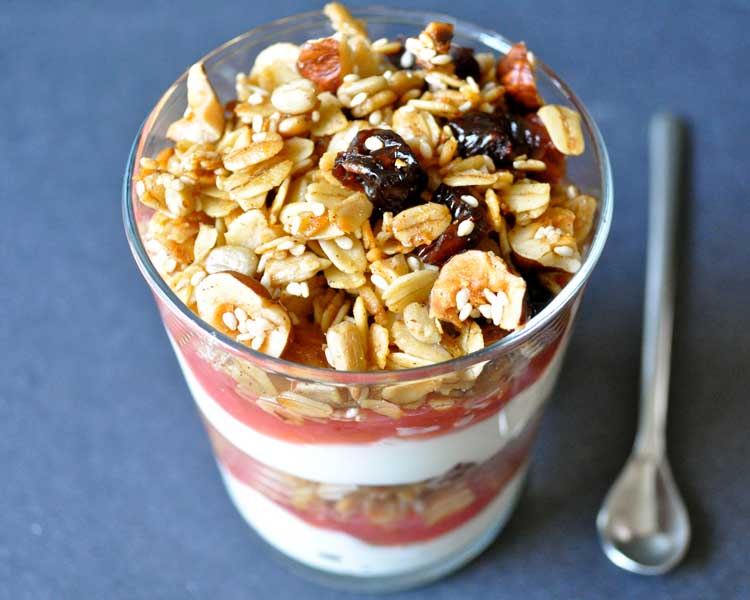 Use 2 cups of yoghurt, whether plain or flavoured is up to you, and then top it with sliced fruits of your choice and add some granola to give it the crunch. So it's cold, fruity and crunchy and the perfect breakfast to take on the go.
French Toast with Syrup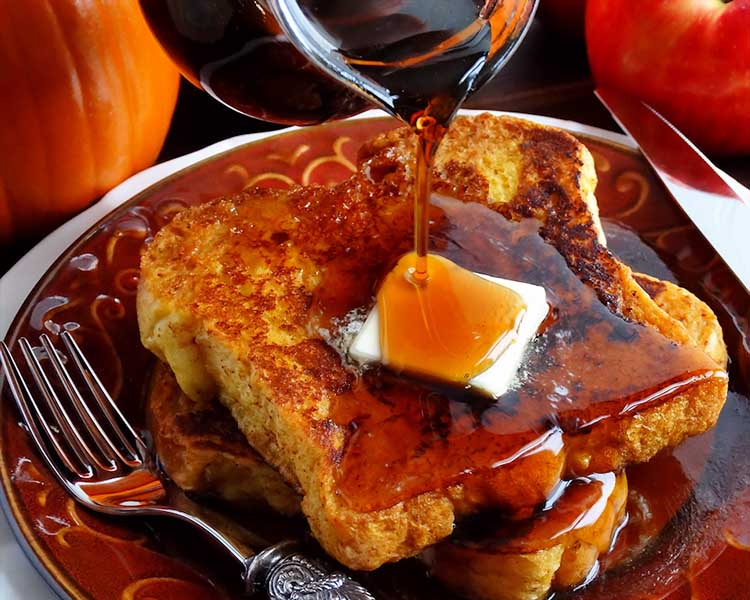 French toast is an easy and delicious breakfast choice. So if you're too lazy to make yourself pancakes, make French Toast and then pour syrup all over it. You can also add fruits if you wish, to give it a little more flavour. If you don't know how to make French Toast, use our quick recipe to do it now!
Fruit Salad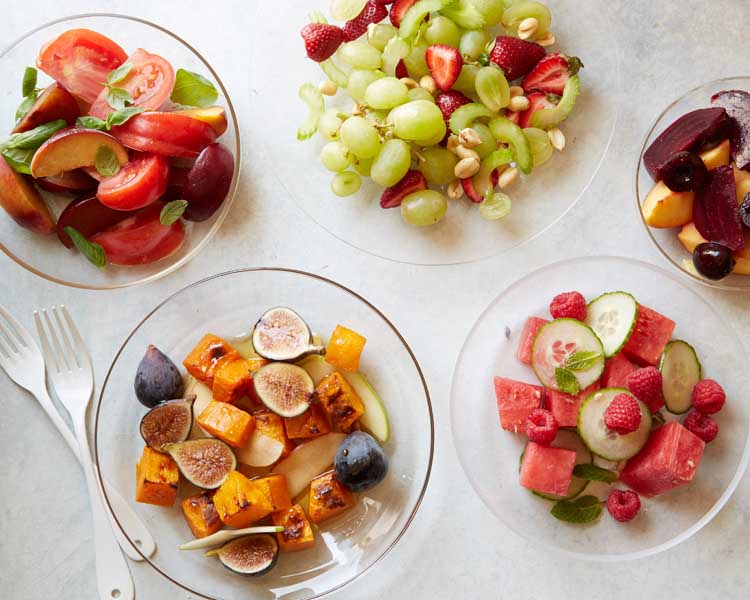 Pick your favourite fruits, slice or dice them and toss them together. Add some sugar or honey for sweetness if you don't have sweet fruits. You can even add some oats or granola or some yoghurt if you wish.
Grilled Cheese Sandwich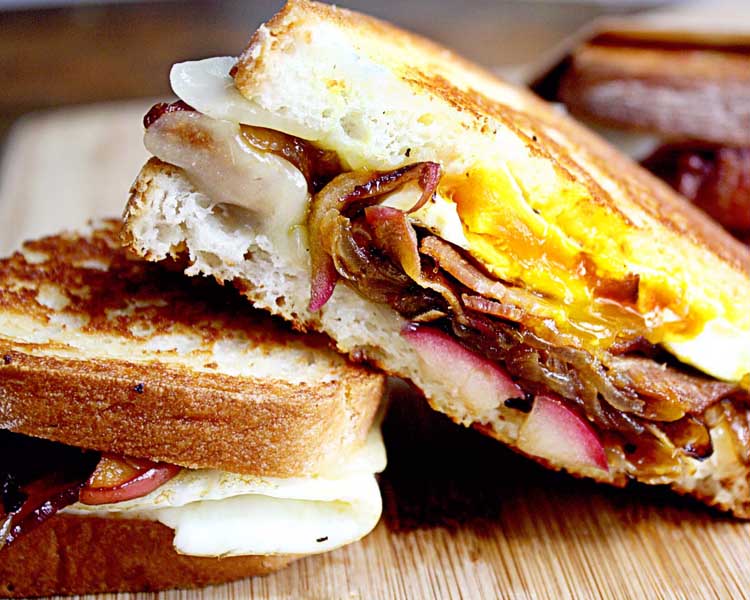 After PB&J sandwiches, grilled cheese sandwich is probably the best option for breakfast. But to make it even better, add some bacon and an egg to the mix and sandwich it before you flip it over and cook it.
Hard boiled eggs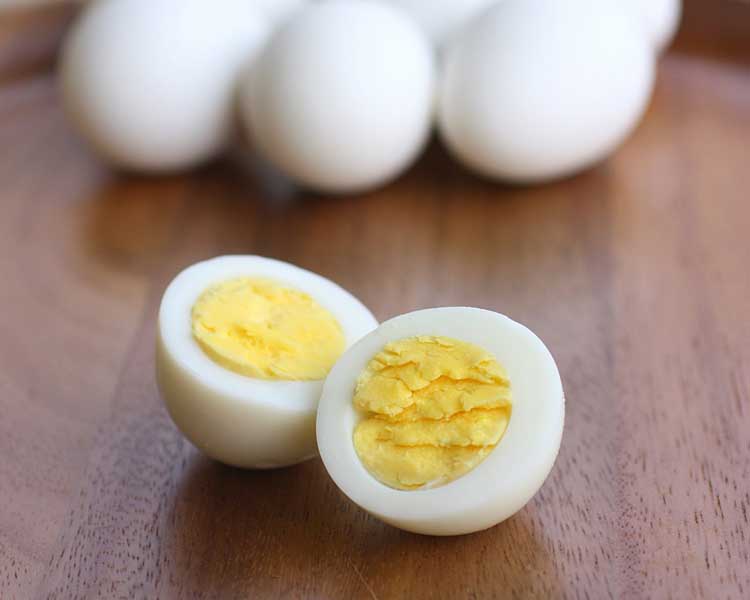 While most vegetarians won't eat eggs, it's still an easy and tasty option. Boil your eggs, remove the shell, then mash it and spread it over buttered toast and take a bite. Delish!
Oats Uttapam
Powder the oats, add flour, salt and yogurt to a bowl and mix together, adding a little water to make the batter thicker. Spread a bit of the mixture onto a greased tawa, then add your vegetables of choice and when cooked properly, flip over and cook the other side as well.
Paneer Bread Rolls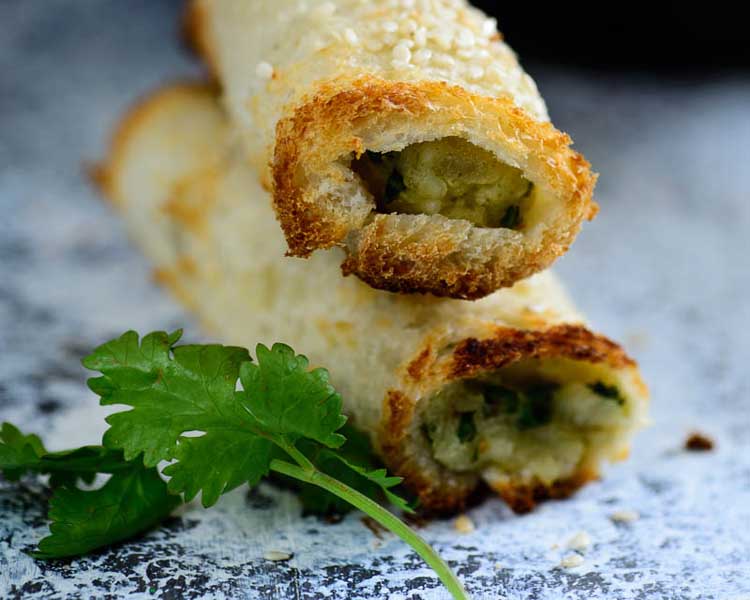 Crumble the paneer, add chili powder, garam masala, salt, coriander, chopping onion and cum, mix properly, then add some ketchup and ginger garlic paste to make it pasty. Remove the crusts from your bread and flatten the bread, add the paneer and roll. Use toothpicks to hold together till you toast in a pan and then serve.
Bread upma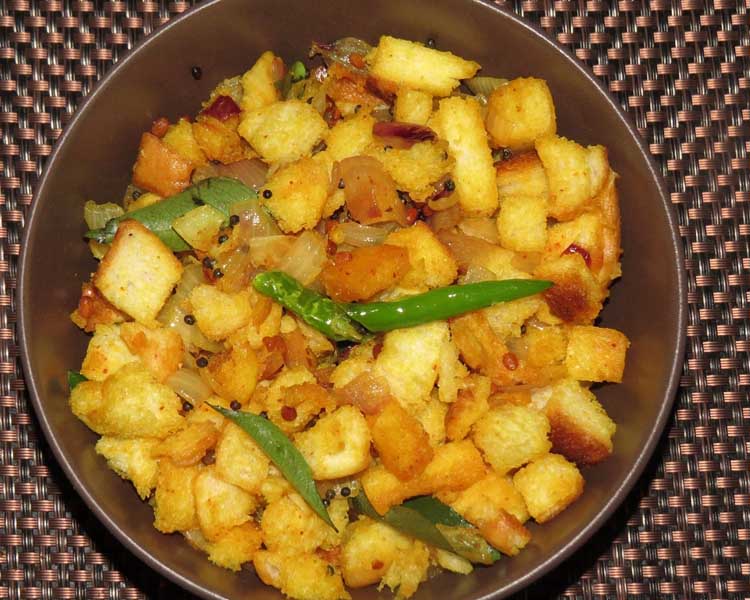 Cook the chopped onion, green chili, peanuts and sauté till translucent, then toss in the diced tomato, turmeric powder and mix well till the tomatoes are softer. Add some water and mix well, then toss in the diced bread and cover till properly cooked. When serving, garnish with chopped coriander and all done.
Smoothies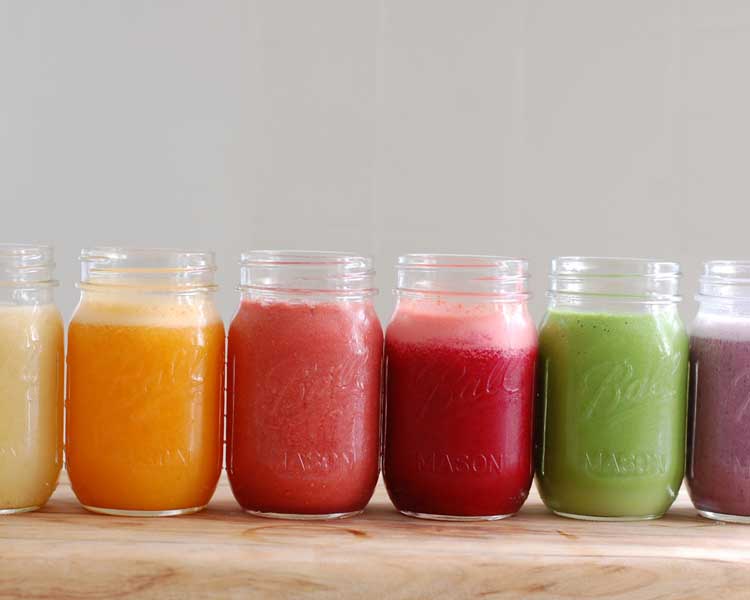 Easy, healthy and quick, smoothies are the go-to drinks for those on the go. Pick your fruit, cut them up and add them to a blander. Add some yogurt, milk and honey, then blend till smooth. Pour into a glass, top with granola or cereal.