100 Chefs and 11 Hours Later, World's Longest Pizza Record Broken
A few weeks ago, we talked about a chef in Naples, Italy wanting to break the Guinness World Record for the longest pizza and now we can confirm that not only did he break the record, he beat the original by one-sixteenth of a mile!
Stretched along the beautiful Naples coast, it took 100 chefs 11 hours to bake this pizza. They made it in the Neapolitan-style which used five motorized wood-burning stoves and were wheeled down the length of the pizza foot by foot.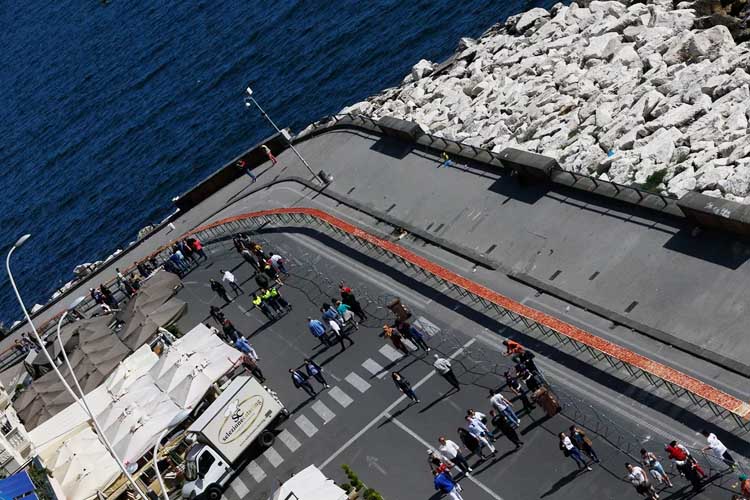 According to Guinness, the recipe for record-breaking success included 2,000 kg of flour, 1,600 kg of tomatoes, 2,000 kg of fiordilatte cheese and 200 litres of olive oil – all of which was sourced from local suppliers in the Campania region, 'the home of pizza'.
Once the Guinness representative had confirmed the new world record, visitors were able to take away a slice of the delicious Neapolitan. Any remaining pizza was then taken to Camper Onlus Association, Italian Red Cross and to Chicchi di Grano Association to be redistributed to those in need.