10 Tofu Recipes for Dinner tonight
What to skip meat or just don't feel like having a heavy meal today? Tofu is an excellent alternative for meat. It just takes the flavour of the dish and is a very versatile ingredient. You can work with this ingredient in ways unimaginable. Here are some of the best and quick Tofu recipes you can make tonight.
1. Tofu Scramble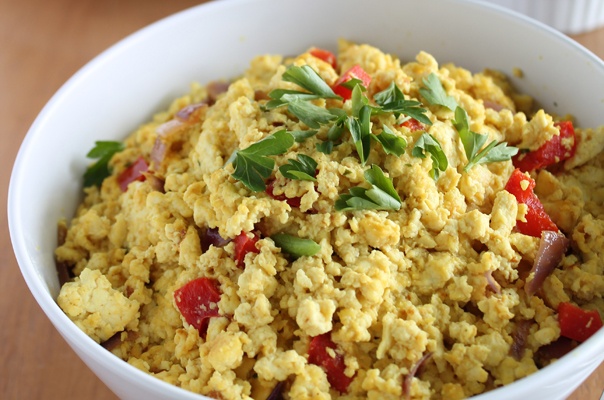 This is super easy to make and is super healthy. All you have to do is swap eggs with tofu. All the produce can go in and there you have it- warm scrambled tofu.
2. Salsa and Tofu Burrito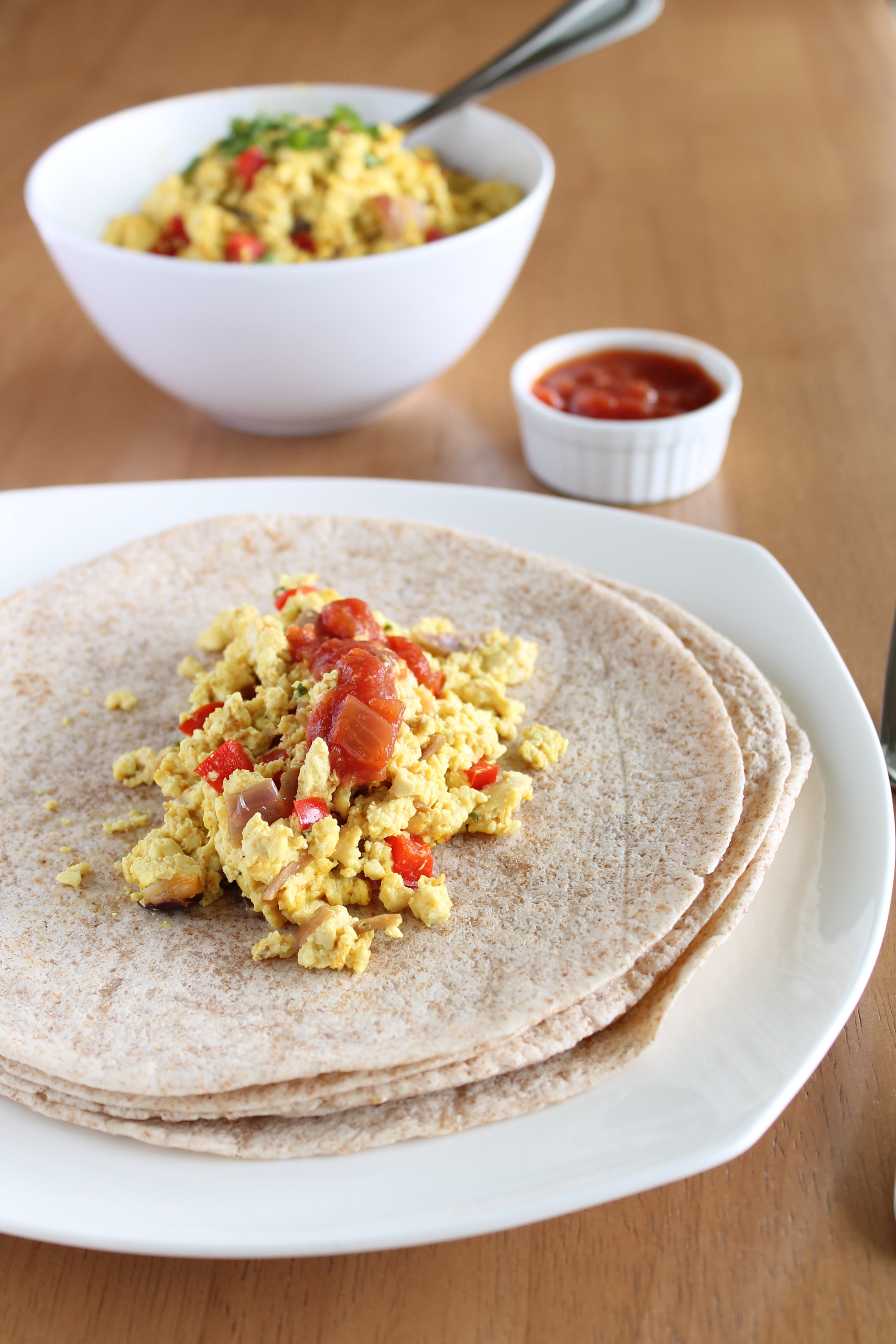 This dish is best when you have leftover tofu. Whip up a quick salsa with your favourite ingredients and wrap it all up into a burrito. Enjoy it with your favourite sauces or it is yummy when eaten plain too.
3. Tofu and Mushroom Miso Soup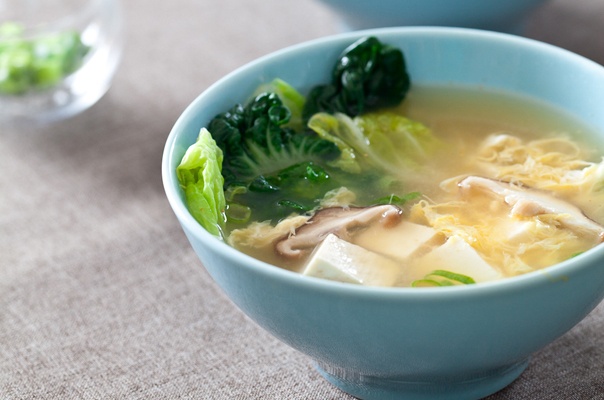 This delicate soup combines tofu, mushrooms, leafy vegetables, green onion, an egg—and that's about it. Pair a bowl of this soup with sushi or a hearty salad for a filling lunch or dinner.
4. Avocado Tofu Bites


These cute, simple snack bites aren't just tasty—they're also vegan, full of healthy fats, and extremely flavourful. Grill the sliced avocado and make a sandwich with spiced tofu. Voila, your tofu bites are ready!
5. Tandoori Tofu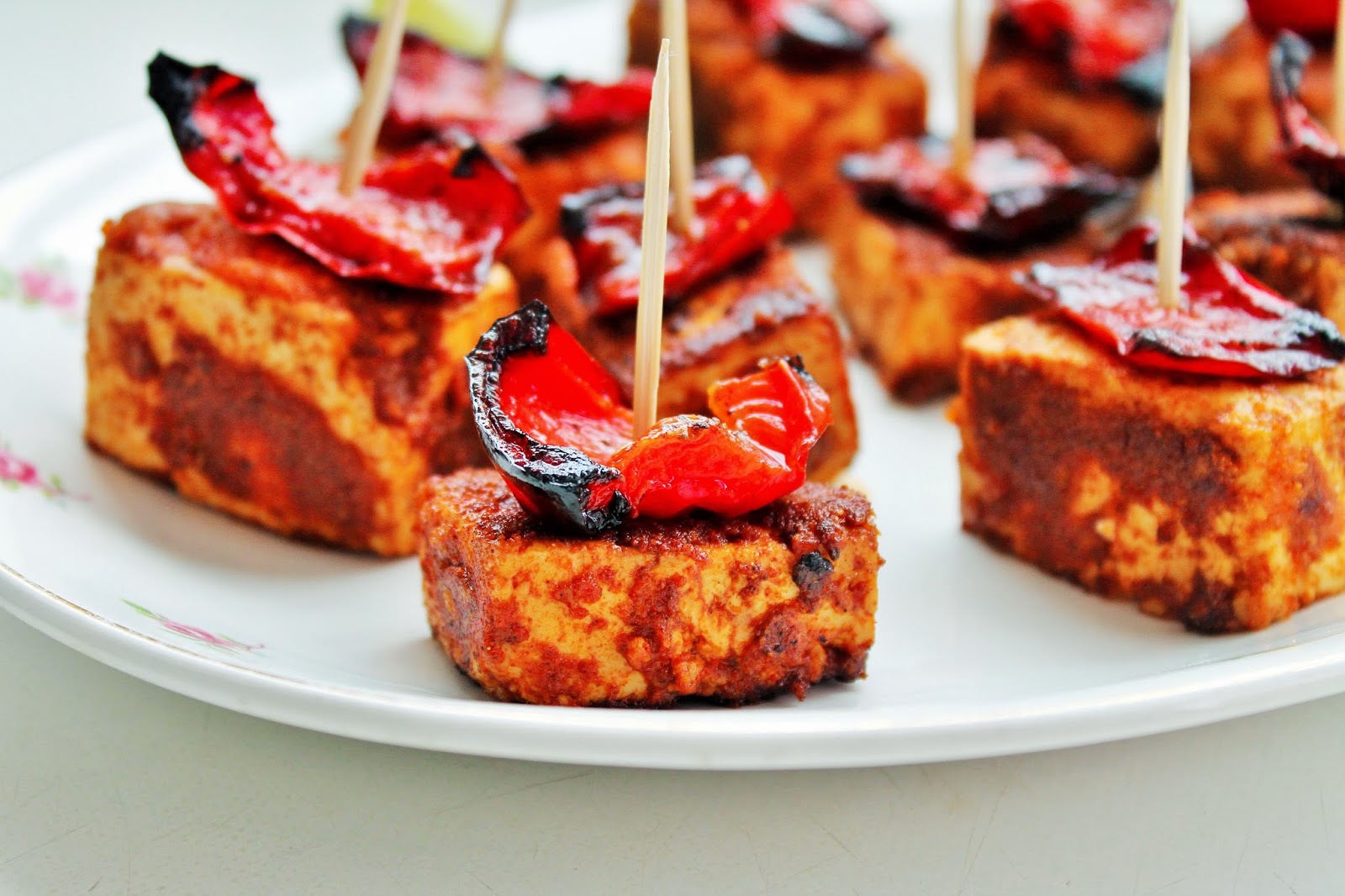 Tofu proves itself a worthy competitor of meat in this simple, citrusy, vegetarian-friendly take on tandoori. Feel free to use store-bought tandoori paste. Let the tofu marinate for some time before grilling. Enjoy this with a cool yogurt dip.
6. Cashew, Tofu, and Broccoli Stir Fry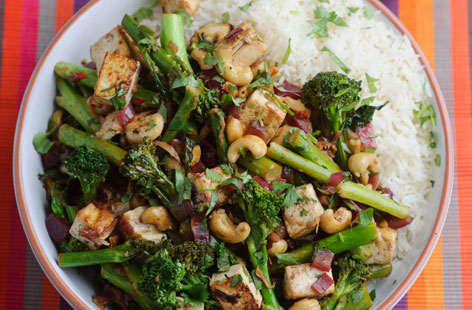 This colourful stir-fry packs in several superfoods as well as some healthy fats from cashews and a touch of sweetness from honey. This is a super easy dish and is really quick to make.
7. Tofu Pizza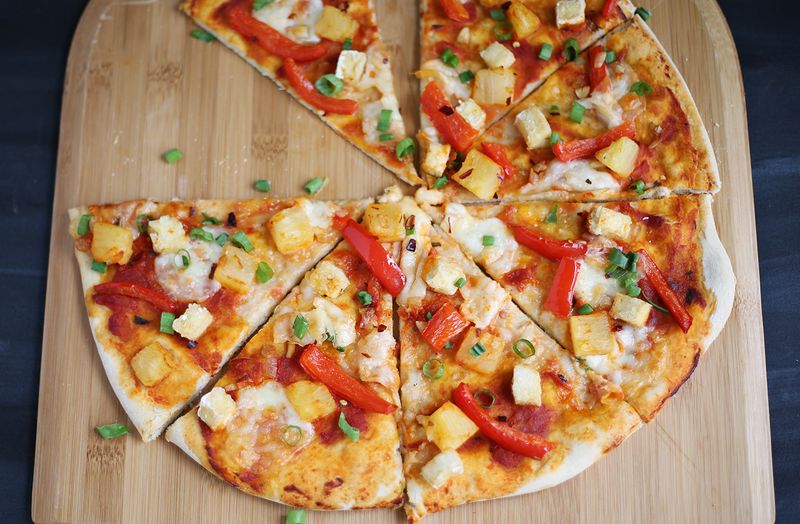 Gorgeous, healthier pizza? Yes, please! Crispy salt and pepper tofu tops the crust along with mozzarella cheese, red onion, barbecue sauce, and flavourful cilantro. Devour this genius creation!
8. Peanut Noodles With Tofu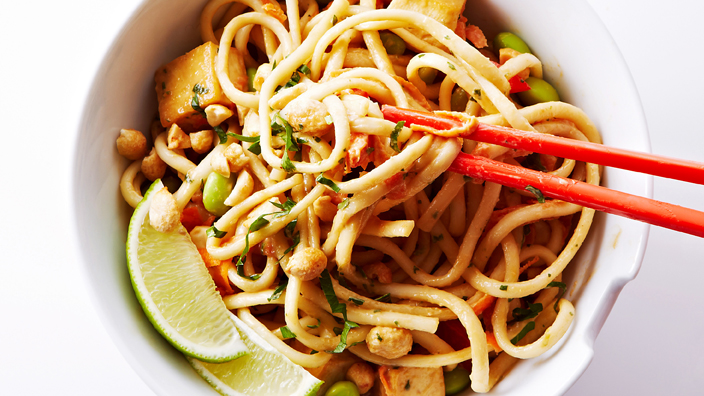 Soba noodles, peanut butter, soy sauce, chili paste, sesame seeds, carrots, and scallions combine to create a colourful, flavourful noodle bowl. The peanut butter adds a rich, creamy texture that'll keep you full for hours.
9. Super Healthy Tofu Burger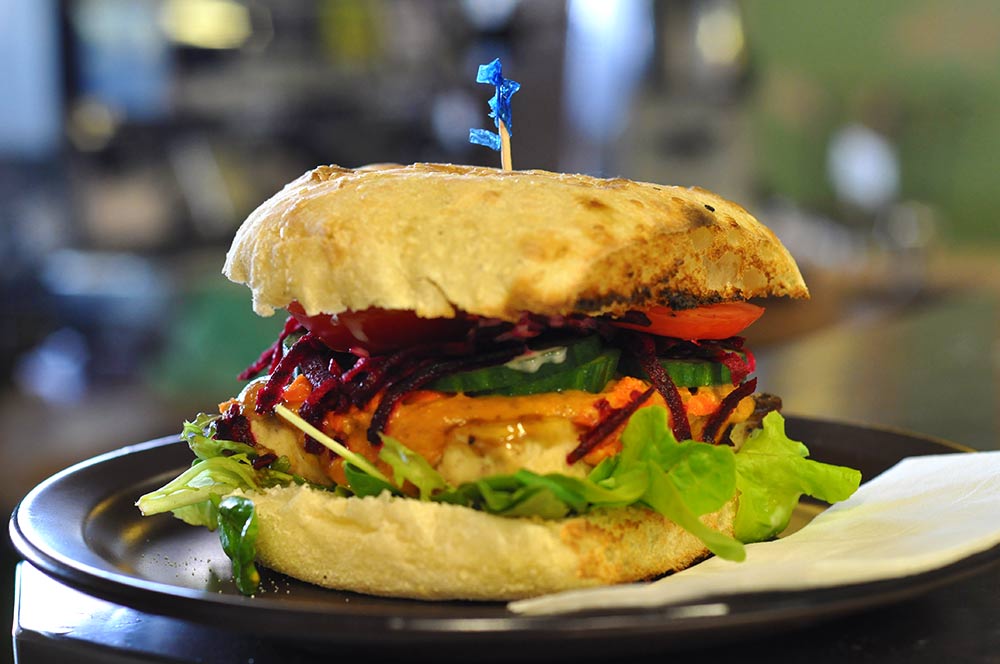 Craving a burger the day you decide to go vegetarian? No worries. Cook up tofu burger patty seasoned with olive oil, garlic, rosemary, and pepper, and we're pretty sure you won't miss the meat-based variety one bit.
10. Tofu, Cauliflower, and Chickpea Curry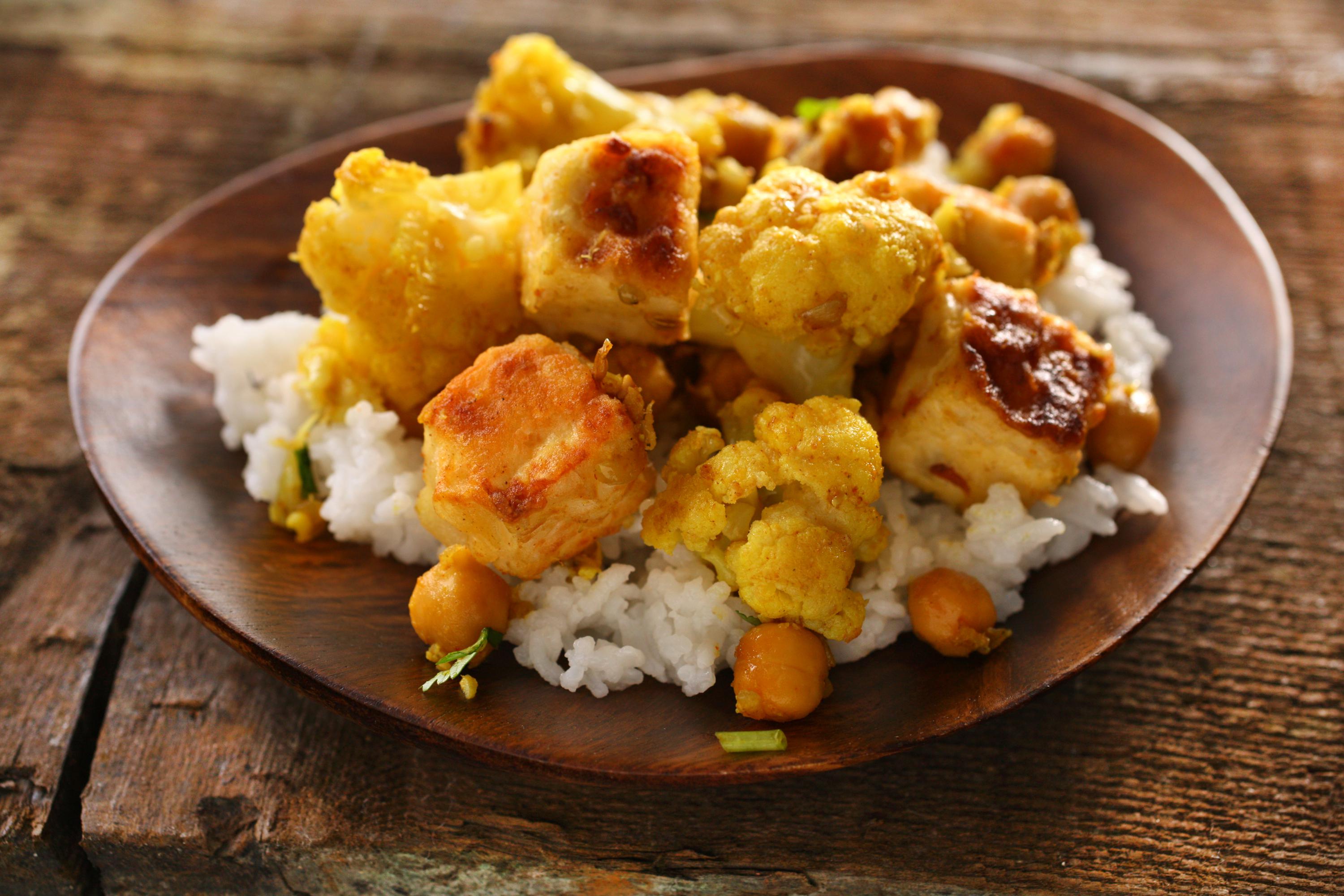 This crunchy dish uses a base of cauliflower and protein-rich chickpeas and tofu to showcase a big variety of flavours, including cumin, garlic, ginger, curry powder, cayenne, cilantro, and lemon juice. The result is tasty, filling, and light.