10 Tips Straight From The Kitchen Of Ina Garten
Ina Garten is a true inspiration in the culinary world. Haven written nine cookbooks and innumerable recipes, author of the Barefoot Contessa has amazing advice and simple tips that home-cooks tend to overlook but can work wonders if kept in mind. So read on as we share her knowledge with you and get ready to cook up a storm next time you step into your kitchen.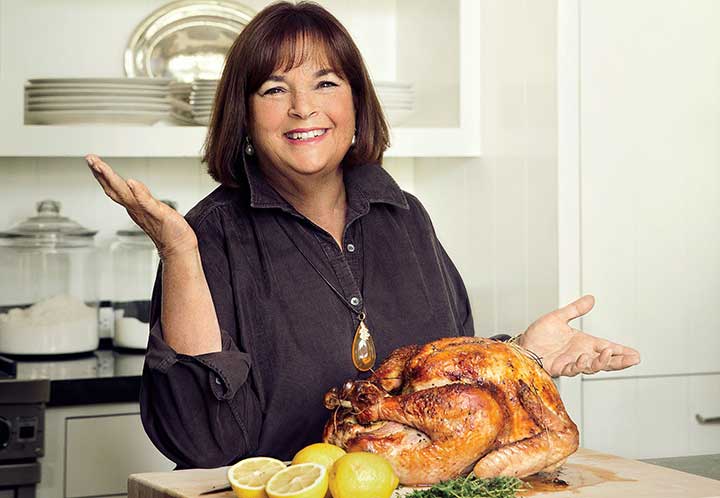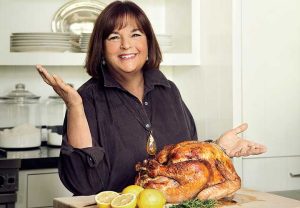 Comfort Food First
Any time you feel like rejuvenating yourself, cook up a simple meal that you love. Ina says to Popsugar, " My favorite meal is a simple roast chicken with vegetables in the roasting pan." How cool is that?
Cook Ahead Of Time
"Salads like the quinoa tabbouleh with feta are better because the vinaigrette and freshly squeezed lemon juice really soak into the quinoa," she says as she talks to Today Food. Letting meals sit give it immense flavor as well as keeps your stress levels low as it breaks down the cooking process and you don't have to put in a lot of effort at the same time.
Read The Recipe
Overlooking the nuances might not get you the right flavor even if it's your recipe. Follow it religiously says as Ina told in an interview to Epicurious, "To the half teaspoon. I measure everything."
Fresh Produce Is The Best
Sounds a little obvious? Maybe but cooking with the freshest of the ingredients results in a great dish. "Buy things in season, and then only do what you need to do to make [food] taste as good as it can taste" Ina said to Epicurious
Cocoa Rush For Brownies
"If you add coffee to chocolate, it gives it a depth of flavor," says Ina. Try it the next time you make brownies or any other chocolate dessert, it'll enhance it greatly.
Add A Little Zing
Ina explains, ""Sometimes you taste something delicious, but a little hit of lemon juice or lemon zest or vinegar will just sort of wake it up." I think we can all agree on that one, because one squeeze of lemon adds that acidity that the dish needs and balances it out.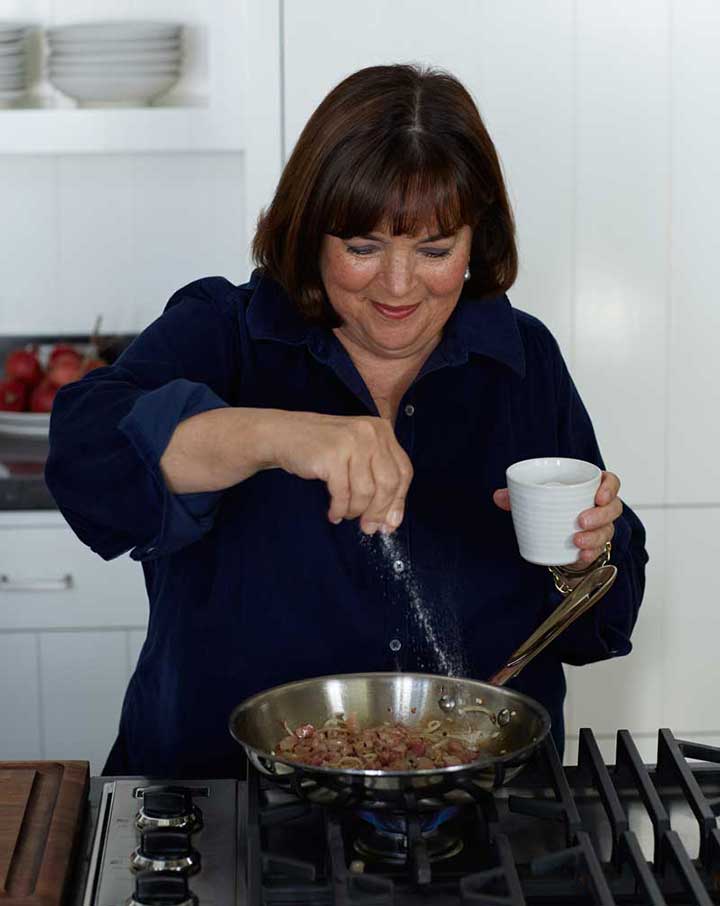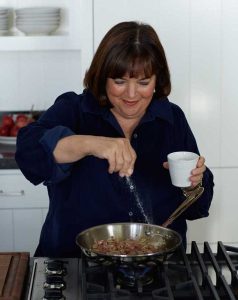 Season It Well
Will it be too salty? Not if you overuse it but seasoning at each point during the cooking process does bring out the flavor in the dish. Ina mentions to Redbook, ""It enhances the flavor of whatever you're cooking and makes food taste seasoned — not salty."
Microwave Oats With Salt
Since we're talking about seasoning Ina advises to add salt while microwaving oatmeal. "Most people don't do their oatmeal with salt, and I think that without it, it just tastes like wallpaper paste. With salt, I think it's delicious." she told Bon Apétit.
Plan The Dinner In Advance
Think through as to how you want to serve, what you want to serve in advance and try not to overcomplicate it. Here's what Ina adviced to the Kitchn "Music is the first key. Make sure there's music, so it feels like a party when people walk in the door. Put the drinks out on a bar so people can serve themselves."
Keep The First Course Light
Another hosting tip from her is keep the appetizers simple. In an interview with IndieBound, Ina said, "I serve very simple nibbles like roasted cashews and good olives…  I never serve a first course, just a delicious dinner and dessert."
So now that you have these handy tips, how about you try them out and tell us how the experience was. Happy cooking!
Feature Image Courtesy: Good Housekeeping
In-Article Image Courtesy: The Odyssey and Williams Sonoma Taste