Hyderabadis, especially the Nawabs are great lovers of food. They are great eaters and have an immense liking for sweets. Their recipes reflect sophistication and quality. We list down some of the best sweets that the city of the Nizams has to offer.
1. Khubani ka meetha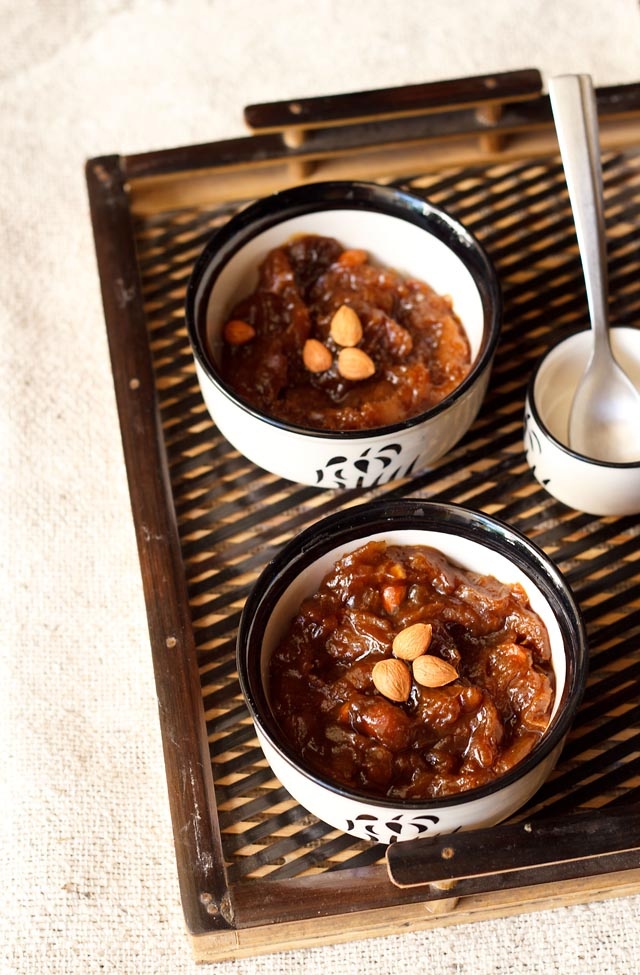 Khubani or Khobani is Urdu for apricot. This dish is made from dried apricots and generous amount of ghee and nuts is used. It is a common feature at Hyderabadi Weddings.
2. Jauzi Halwa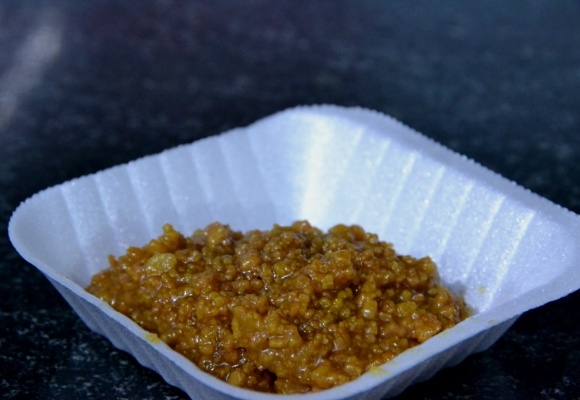 Hamidi Confectioners in Mauzem jahi market in the Old city part of Hyderabad seves the famous Jauzi halwa. It is a sweet made by condensing milk to a khowa consistency. This dish is different from other milk based sweets because it has nutmeg in it. Nutmeg is the predominant flavour but it is not overpowering. If you ever visit Old City, do step into this local shop and try their halwa!
3. Shahi Tukre or Double ka Meetha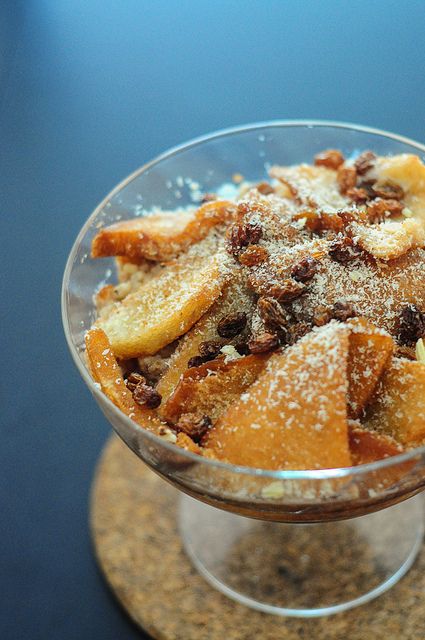 The fine quality of Nawabi desserts can be brought out only by cooking them over a slow fire. First, bread is fried till golden brown and is layered in a deep dish. Saffron infused condensed milk is poured on top of the layer and pistachios are sprinkled on top. On Formal occasions, the food is garnished with warq (a very fine, pure silver leaf created by prolonged hammering and flattening of a small piece of silver)- Nizam style!
4. Gajar ka Halwa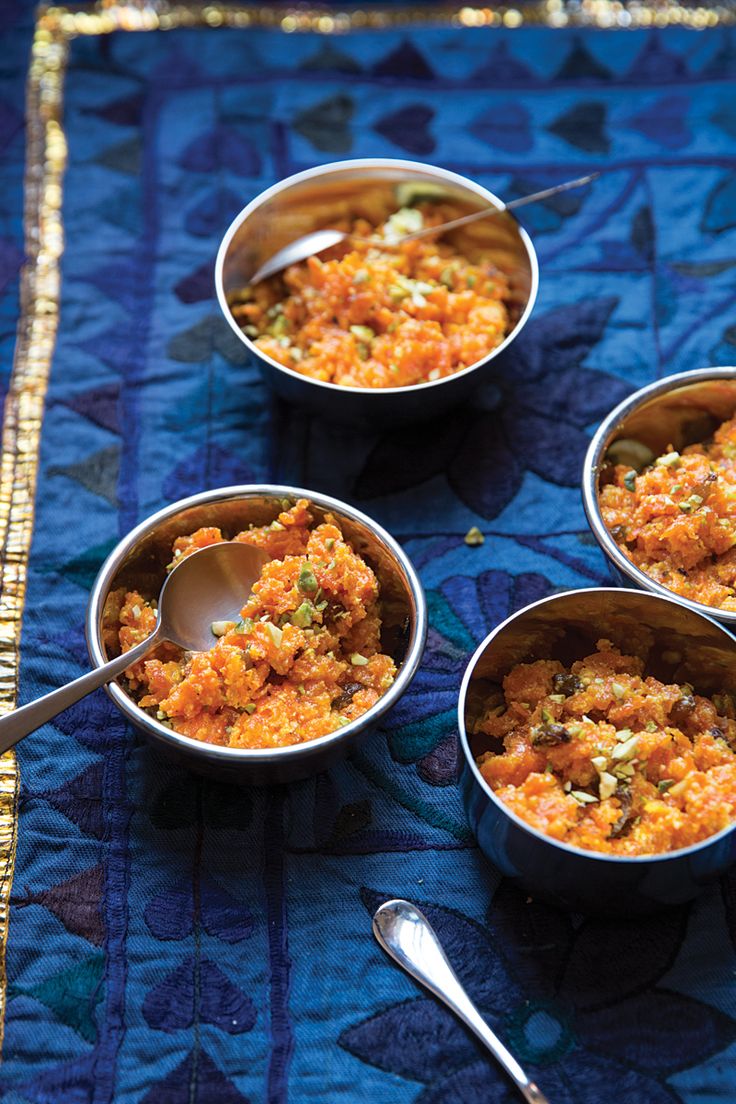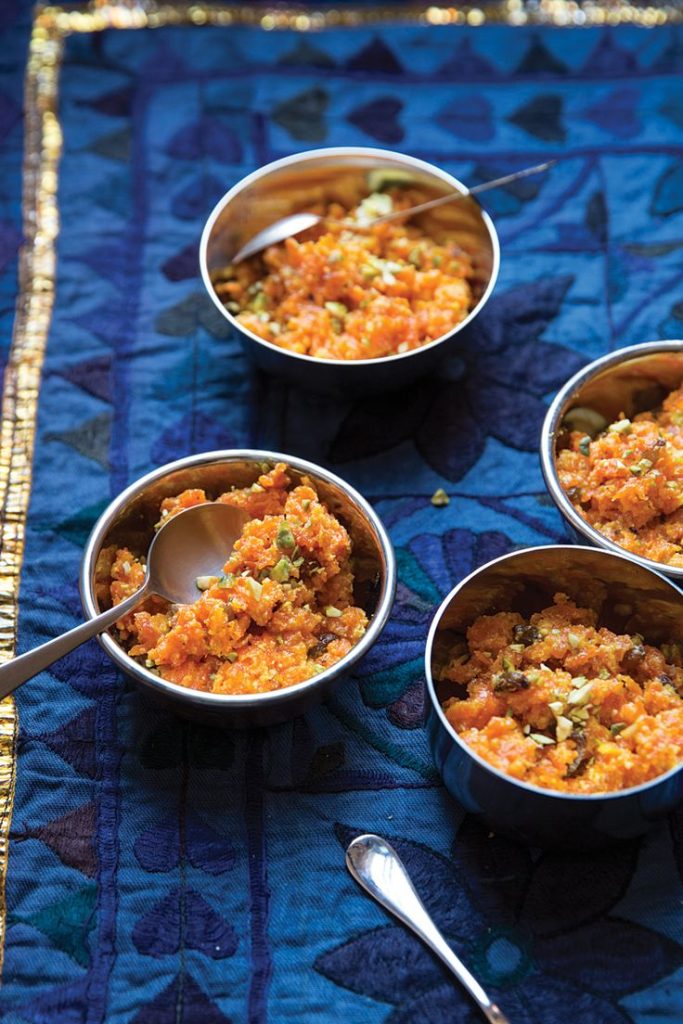 Gajar ka halwa or Carrot pudding is probably one of India's most popular traditional desserts that is adorned by everyone. A slow cooked carrots in saffron and sugar infused milk is eaten as a dessert in Hyderabad.
5. Firni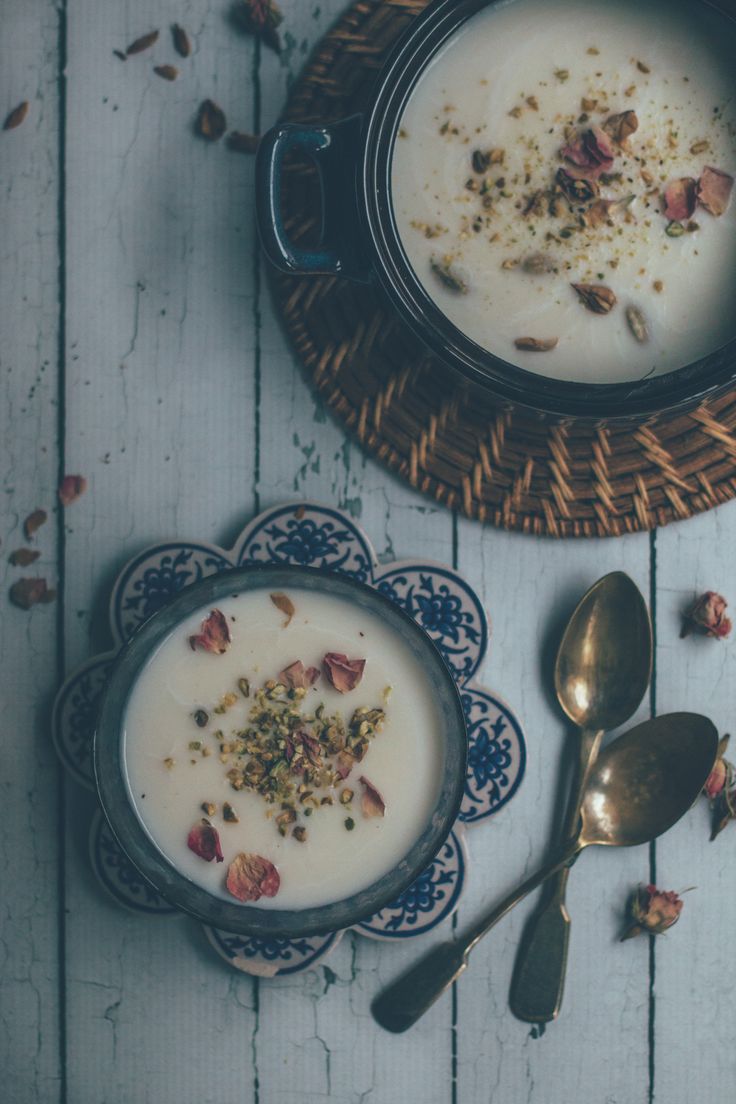 This light and delicately-flavoured milk pudding is easy to make. Firni is also easy on the stomach after a heavy and rich meal! Rose water is often sprinkled on top to give the dish a Nizam touch and also to enhance the flavour.
6. Sheer Khurma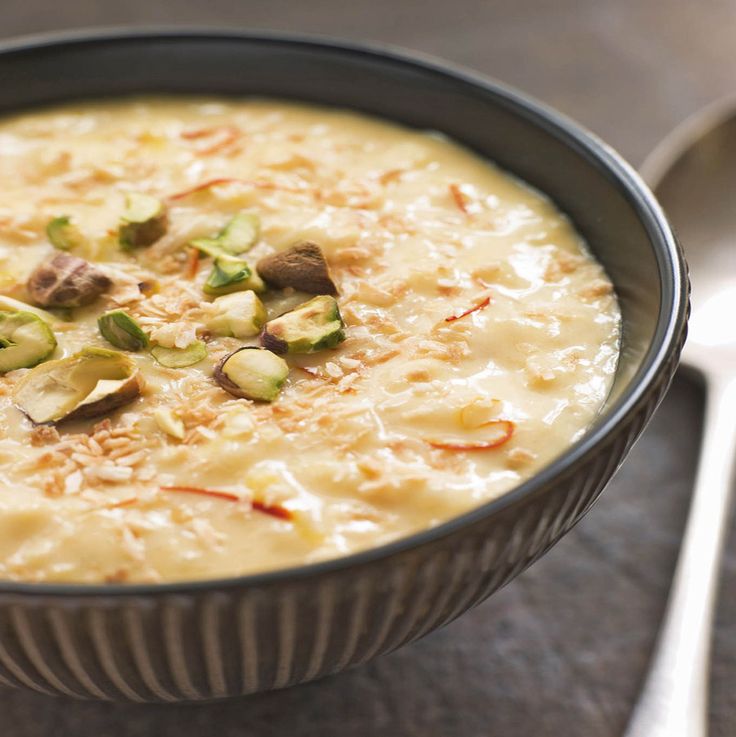 Sheer Khurma is a vermicelli pudding prepared on Eid ul-Fitr and Eid al-Adha. During the season of Ramadan you can see people drying strings of homemade vermicelli outside their houses. While growing up for most of us, Eid has been synonymous with meethi sevaiyan (Sheer Khurma). We would go to our Muslim friends' homes and enjoy this delicious preparation.
7. Chawal Ki Kheer aur Puri ( Rice Pudding)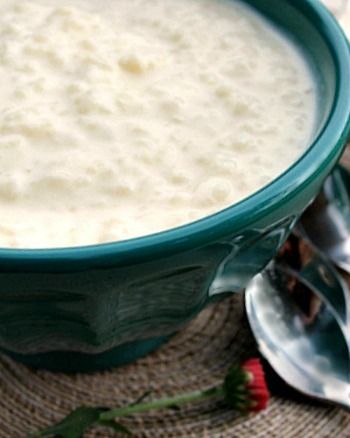 Kheer or milk pudding can be prepared with a variety of ingredients. The famous ingredients used are bottle gourd or rice. This is served with warm, stuffed (generally, coconut or jaggery) puris as a dessert.
8. Mauz ka Meetha
Bananas are slow cooked with milk, sugar, cardamom and saffron. Topped with nuts fried in ghee, this makes a yummy dessert.
9. Shahjahani Meetha
A sweet made out of tomato pulp, minced banana and khowa. It is made at weddings and during other special occasions.
10. Badam ki Jali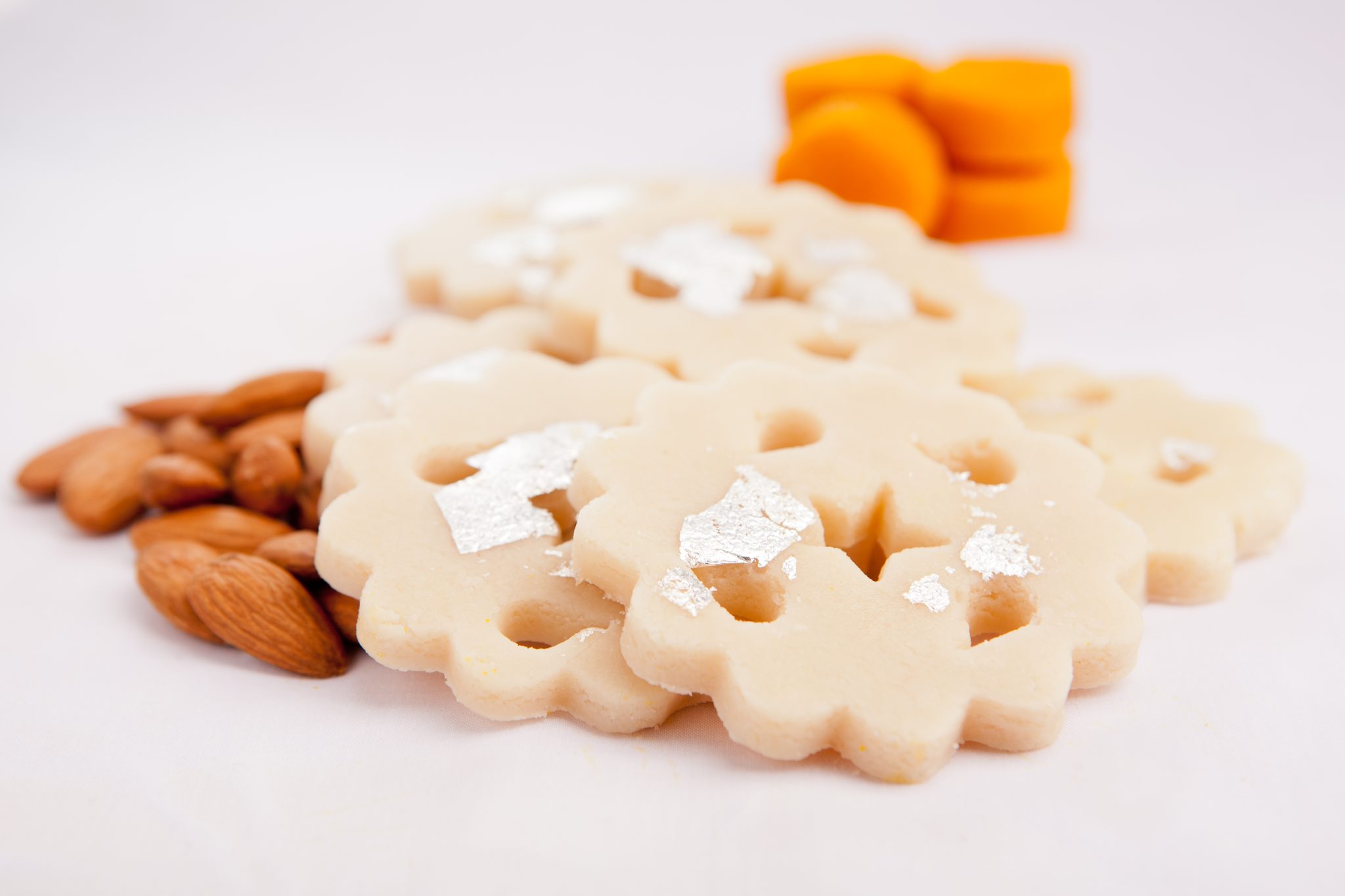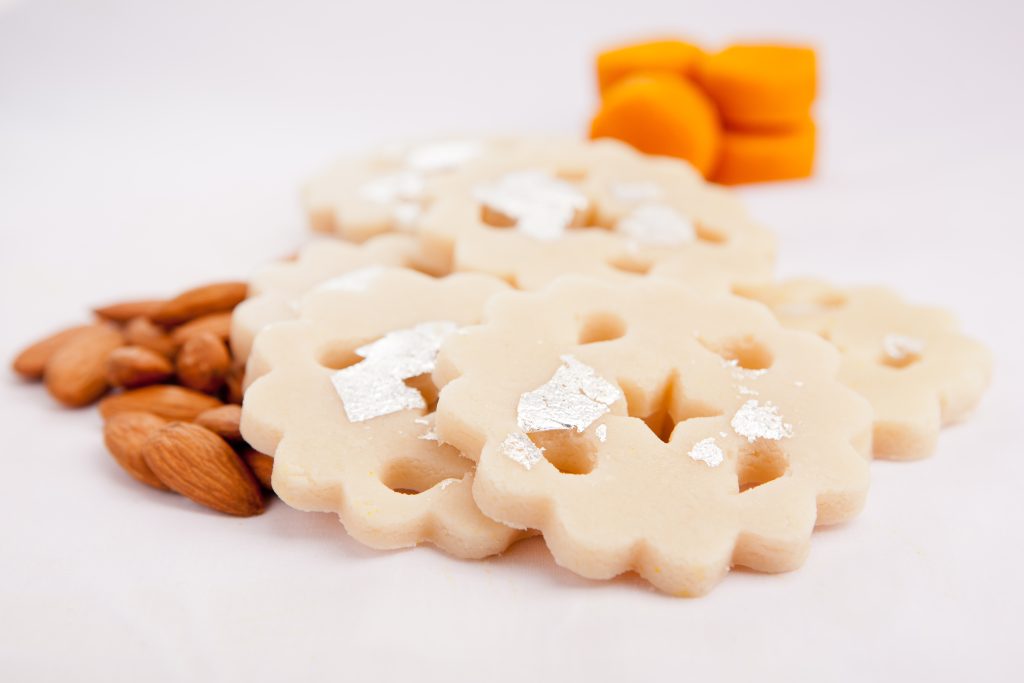 This is a real classic. Only a few families still make it. The Badam ki jali is made from Marzipan which is made from almond meal and sugar. Badam ki jail is made into different shapes. And sometimes cut into pattern with Urdu writings for special occasions/orders. The initial recipe had eggs added, but slowly the customer base for these sweets expanded and they started getting a lot of non-Muslim clientele who weren't in favour of using eggs. Hence eggs were removed completely from the recipe.