Top 10 Rum Brands In India
Rum is one of the favorite alcoholic drinks, which has an avid fan following among party lovers around the world. Essentially a sugarcane based drink, rum is available in dark rum and white rum variants, used as a drink or in mocktails.
Here's our handpicked list of Top 10 rum brands in India with their prices.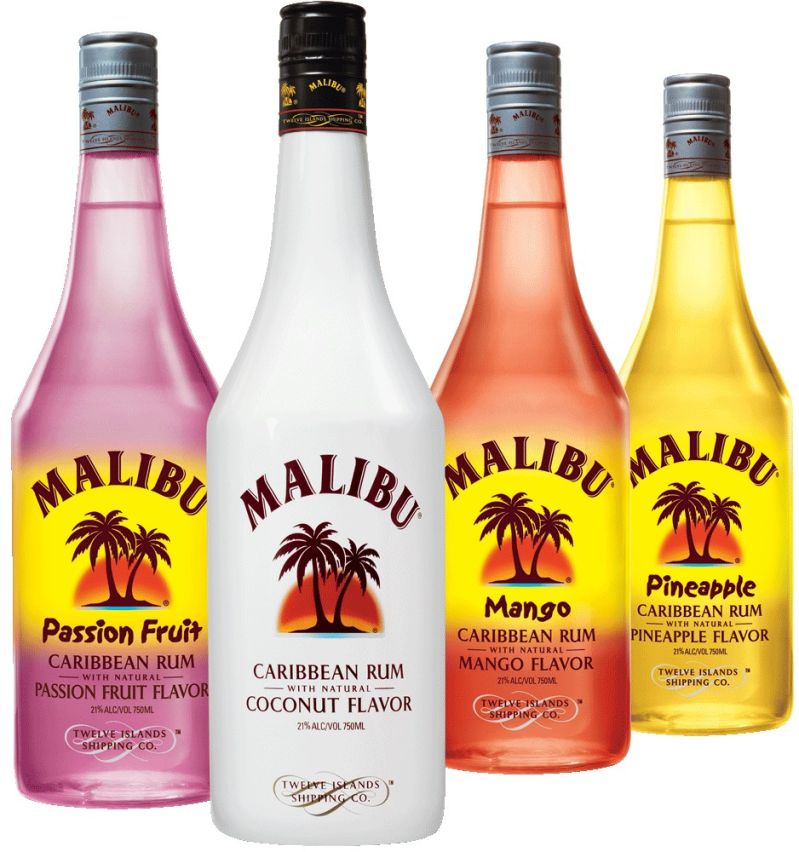 Malibu is a premier rum from the Caribbean region and famous the world over for its unique coconut flavour. This rum is manufactured by Pernod Ricard and is a favourite base for many cocktails due to its white base. The slight sweet taste adds character to the drink. Malibu offers Malibu Black the dark rum of the brand. Malibu is also available in various flavours, however the most widely known are Malibu Island Spice, Malibu Sunshine, Malibu Sundae', Malibu Swirl, Malibu Mango, Malibu Banana, Malibu Passion Fruit, Malibu Pineapple and Malibu Island Melon. The flavours available in Indian markets are Malibu Original, Malibu Red (Blend of rum and Tequila) and Malibu Snowcoco. 21% Alcohol Content. 750ml –INR 1650/- Price for Malibu Original Rum.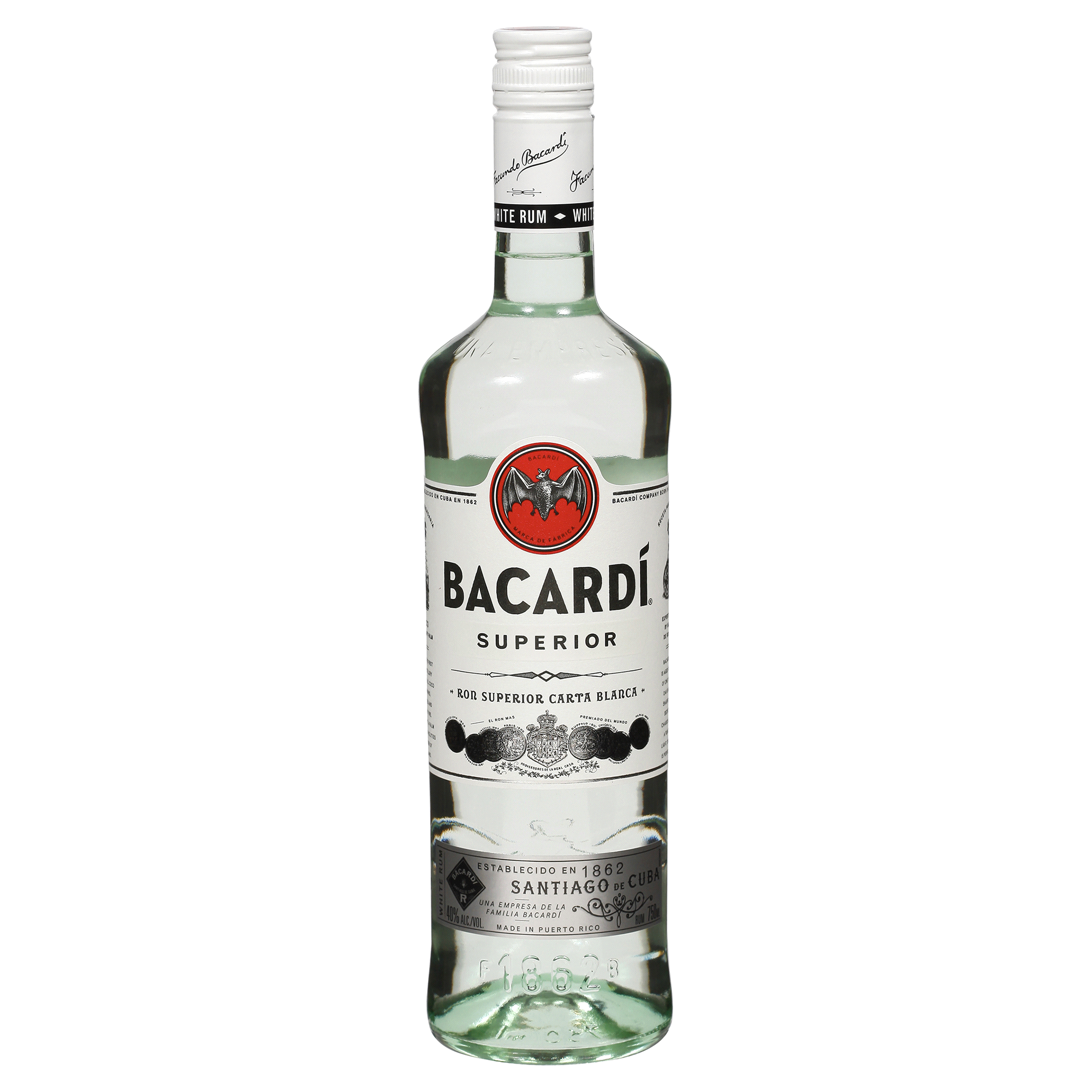 One of the most sought after rums in the IMFL category, Bacardi enjoys a niche in Indian market today. The story of its Bat logo also goes a long way. Produced by a family run unit, Bacardi has come a long way since its inception in 1862. Bacardi Rum has three main flavours depending upon the hue and intensity. These include Bacardi Select (Dark Rum), Bacardi Superior (White Rum) and Bacardi Gold (Gold Rum). Bacardi also produces flavoured rum with unique flavours. These include Limon, Orange, Raspberry, Apple and Dragon Berry with the base of White Rum. The rum tastes sweet and fruity with notes of vanilla. 42.8% Alcohol Content. Price by volume 1litre – INR 1300/-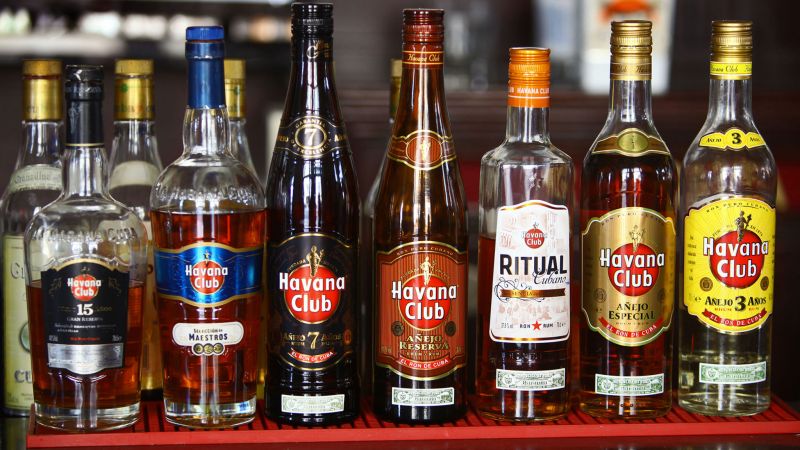 Havana Club is a brand manufactured by Pernod Ricard and the Cuban government and bottled at its plant in Punjab. Havana Club has various variants ranging from 1yr to 7yr aged rum. These include Havana Club Añejo Blanco, Havana Club Añejo 3 Años, Havana Club Añejo Especial, Havana Club Añejo Reserva and Havana Club Añejo 7 Años. The rum has notes of vanilla and chocolate. 40% Alcohol Content.  Price by volume : 750ml – INR 800/-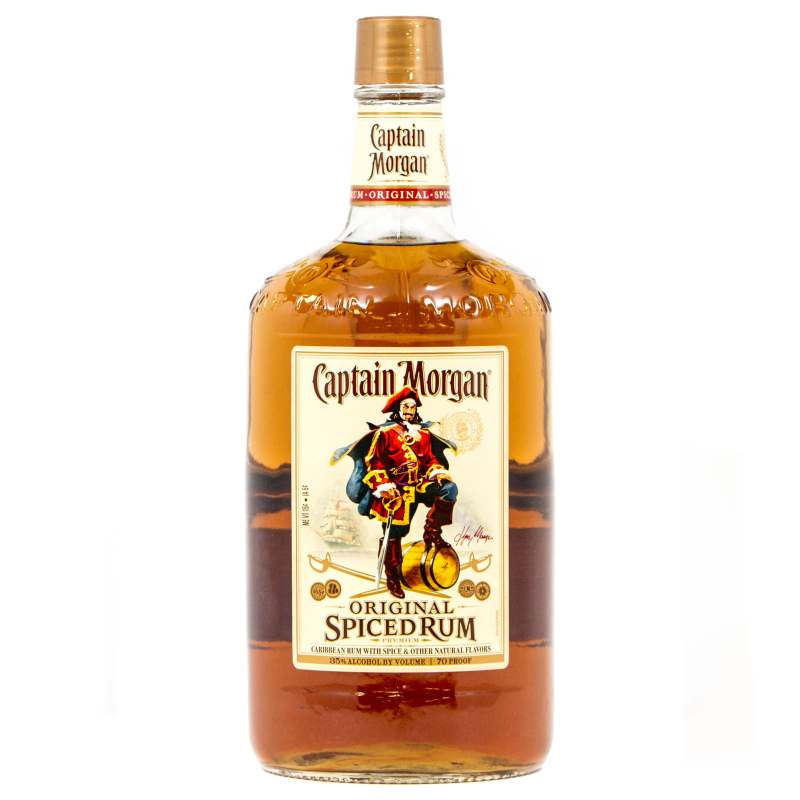 Captain Morgan is a Spiced Rum with a molasses base and is marketed in India by Diageo. It is known the world over for its unique flavour and is available in varied forms. Though there are various other flavours available in the International markets only Captain Morgan Original Spiced Rumand Captain Morgan Black Jamaica Rum are available in India.  42.8% Alcohol Content. Price by volume : 750ml –INR 780/-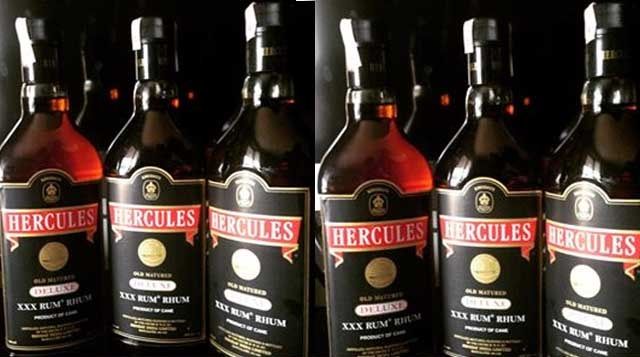 Hercules Rum is extremally popular Indian rum and sold mostly to the Defence segment. The brand produces both white and dark rum and has three variants namely Hercules Deluxe Rum (dark), Hercules XXX Rum (dark), and Hercules White Rum.  42.8% Alcohol Content.  Price by volume: 1000ml – INR 527.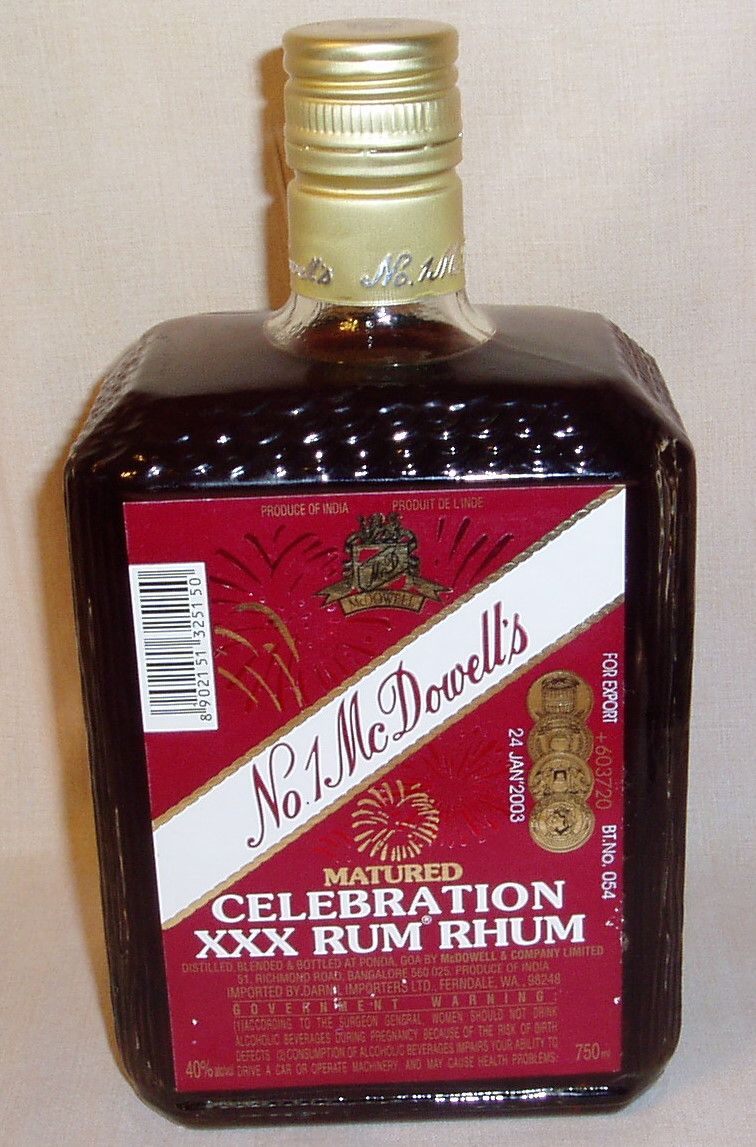 Mc Dowell's No. 1 Celebration Rum is regarded today as the No.1 Rum brand in India according to the PASH Beverage Report dated November 2008. Mc Dowell's No.1 Celebration Rum is produced by UB Group and has been awarded many prestigious awards including Silver from the Beverage Tasting Institute, 2008, Bronze Medal at Monde Selection, 2006 to name a few. Mc Dowell's No.1 Celebration is dark reddish in colour. The brand also has white rum called Mc Dowell's No.1 Caribbean. The popular dark rum has a distinctive flavour of caramel and vanilla.
42.8% Alcohol Content. Price by volume: 1litre – INR 376 .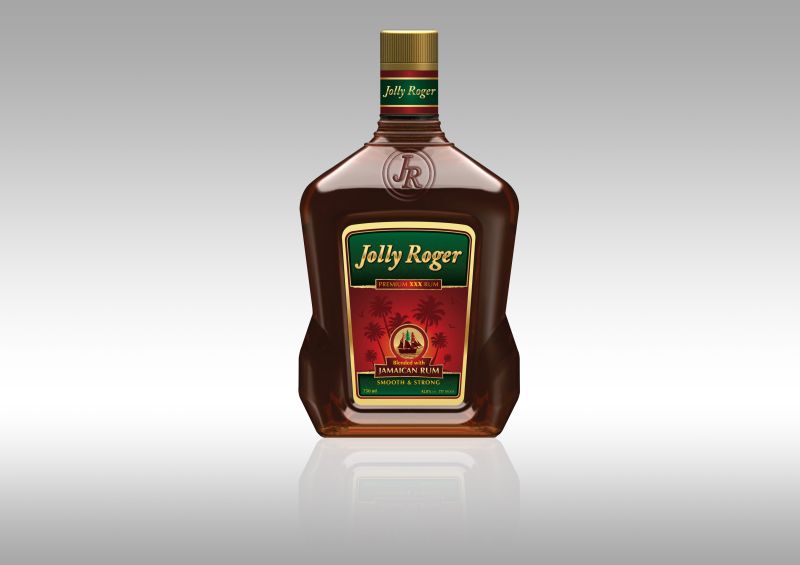 Jolly Roger Rum is produced by Allied Blenders & Distillers and is made of fermented molasses. It is matured rum with hints of spices. 42.8% Alcohol Content. Price by volume: 750ml –INR 270/-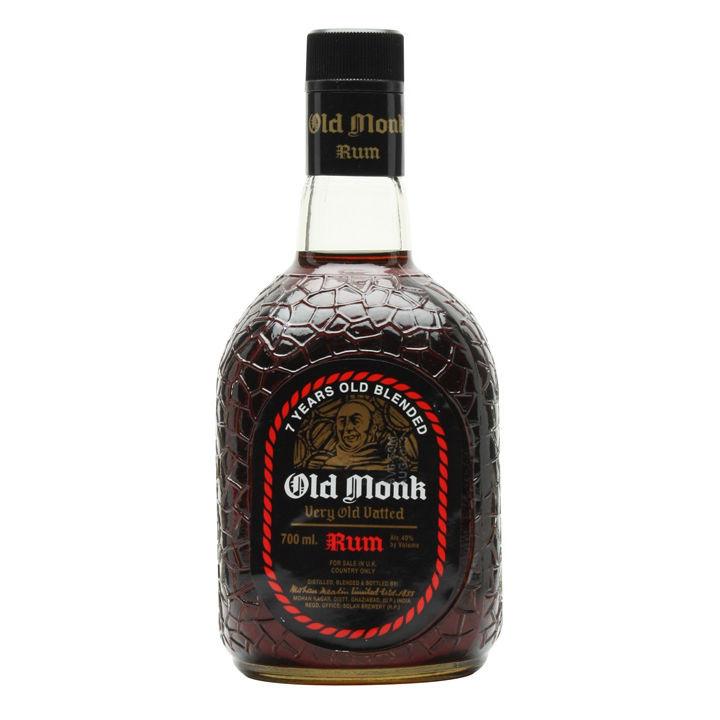 Old Monk clearly is the most celebrated rum in India. Apart from a loyal fan base, this brand has succeeded for many years without zero advertising. Old Monk is produced by Mohan Meakin Ltd. The rum is dark brown in colour and has a slight vanilla flavour. Old Monk has a 7-year aged and a 12-year aged variety available. Old Monk has close to six variants such as Old Monk Supreme Rum, Old Monk Gold Reserve Rum, Old Monk XXX Rum, Old Monk Deluxe XXX Rum, Old Monk White Rum and Old Monk Legend-Limited Edition Rum. Though the brand has many variants, the most popular one remains to be the original Old Monk version because of its classic taste. 40% Alcohol Content. Price by volume: 1litre –INR 264/-
Contessa Special XXX Rum is dark coloured rum from the house of Radico Khaitan, also known for its 8pm whiskey. Contessa has a major share in the defence segment, undoubtedly the highest consumer of rum in India. Contessa Rum has been awarded a Silver medal at Monde Selection 2008 and a Bronze medal at International Wine and Spirit Competition in 2007 for its quality. Contessa is the only rum in India which is produced from cane juice spirit. The rum has a slight taste of raisins. 42.8% Alcohol Content. Price by volume: 750ml – INR 260/-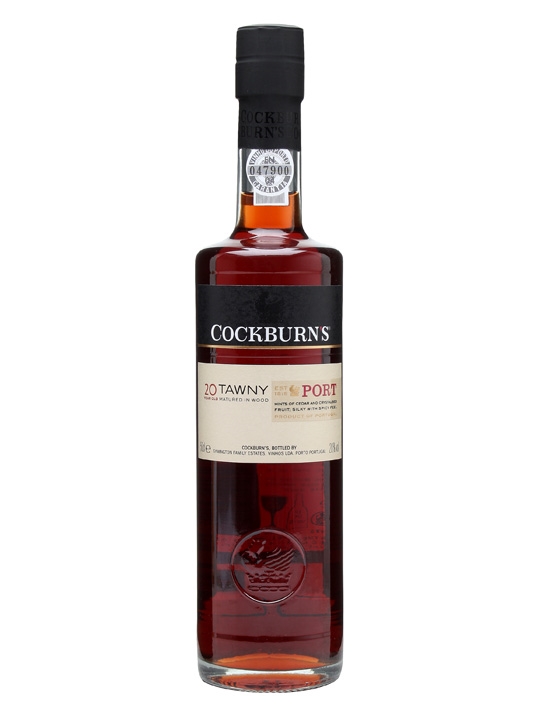 Old Port is produced by Amrut Distilleries, India. The brand has four variants namely Old Port Deluxe Rum, Old Port Matured Rum, Amrut XXX Classic Rum, Amrut XXX ranging from Dark brown hues to a reddish brown hues. The rum tastes of vanilla with flavours of butterscotch and molasses. 40% (approx) Alcohol Content. Price by volume: 750ml –INR 260/-