10 Rooftop Restaurants in Chennai To Relax At This Summer
While reports might be saying that this is the hottest summer on record, that doesn't mean you shouldn't enjoy the rooftop restaurants the city has to offer. Almost every hotel has an extravagant rooftop restaurant where you can enjoy the breeze in your hair as you eat exquisite food and sip on delicious cocktails. But there are also quite a few stand-alone restaurants that are exclusively on the roof. The evenings are getting a little cooler, so make the most of it while you can. Besides, who really needs a reason to sit on the roof and enjoy the view of Chennai anyway?
Whether you're going as a family or with your significant other, here are a few places to visit out this weekend.
Hola, Besant Nagar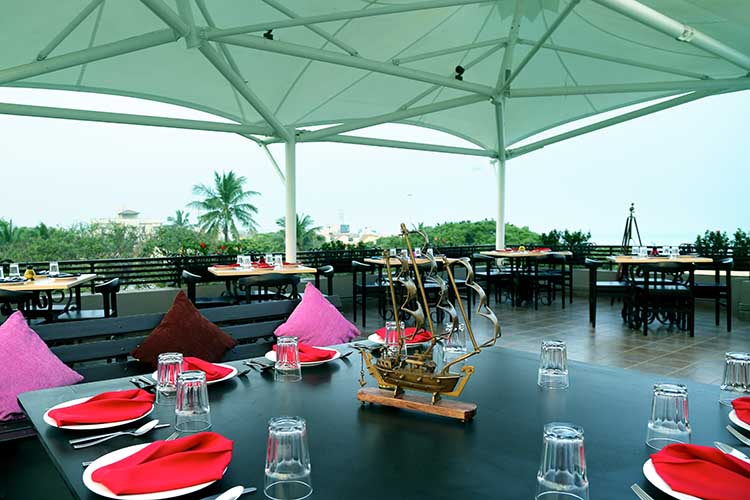 With the sea as their backyard, Hola is a great place to stop by in Besant Nagar. Not only can you smell the sea, but you can enjoy the fantastic sea breeze while you munch down on some Continental and Mexican food.
Cost for two: Rs. 1,200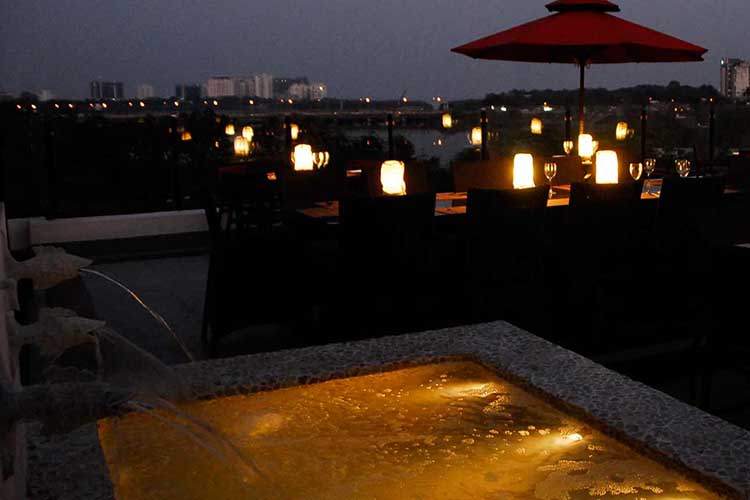 Azzuri Bay has been around for a while and already a popular place for those who know about rooftop restaurants. With the sea so close by, its no surprise that they are known for their fantastic seafood preparations.
Cost for two: Rs. 1,000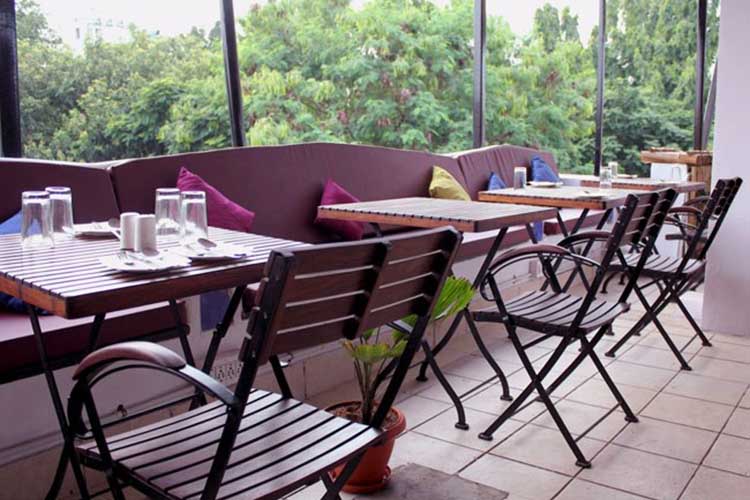 While they don't have the view of the sea, this restaurant is still one to visit if you're in the area (and even if you're not). They have a long list of cuisines to choose from and have a much more relaxed cafe like vibe compared to the other restaurants.
Cost for two: Rs. 1,000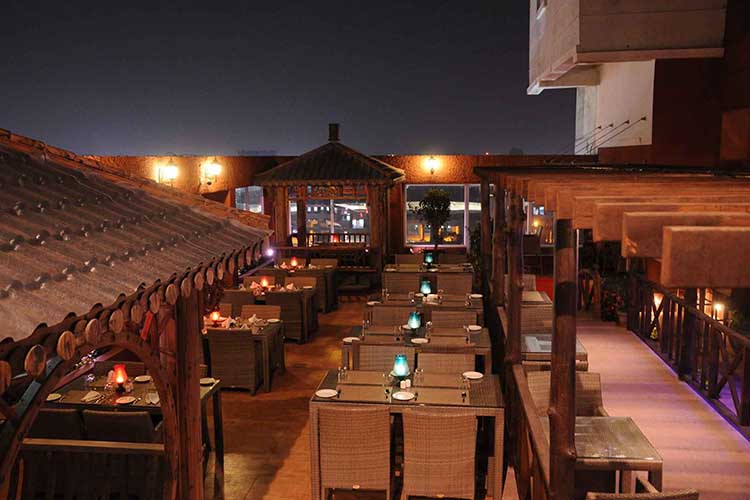 Known for their North Indian food, Rajputana is located in Koyambedu and again doesn't have much of a sea view. But it is a beautiful sight watching all of Chennai pass you by on the street below. And if you're looking for great North Indian food, this is your spot.
Cost for two: Rs. 1,500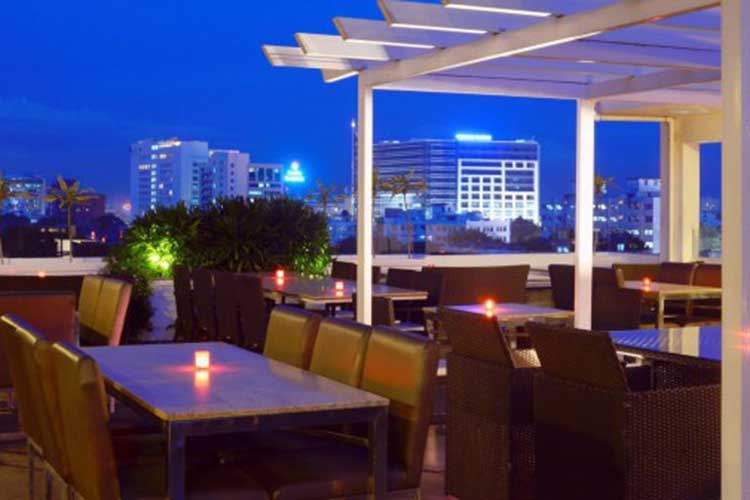 Located in T. Nagar and far from the bustling traffic of Mount Road, this restaurant treats you to a beautiful view of the city as well as a familiar menu of Mughlai, Chinese and North Indian food that you can blindly choose from and not go wrong.
Cost for two: Rs. 1,200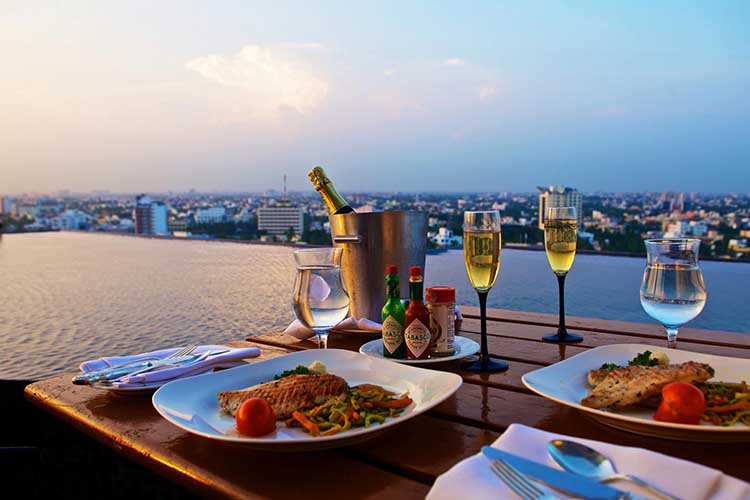 The Residency Towers has been a staple of the city of Chennai and their restaurant, The Crown has been a popular haunt for years. Despite being on the main road, you can't hear a single thing that happens on the street. It's quiet and peaceful, and the view combined with the ambiance will make you forget that you're even in Chennai.
Cost for two: Rs. 2,500
What is better than a rooftop view? A rooftop view by the poolside. That's what Above Sea Level offers, along with a menu that has seafood, Continental and other cuisines to choose from. And during IPL season, there isn't a better place to be.
Cost for two: Rs. 3,000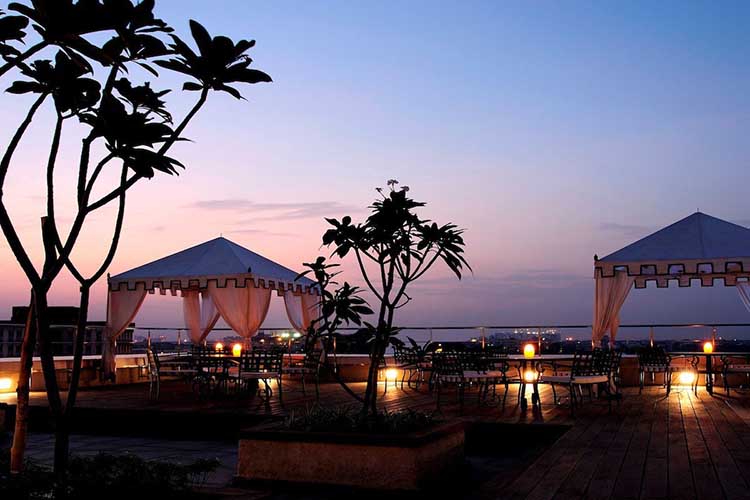 Tucked away in Egmore, Kefi has found a way to make you forget that you are in the heart of the city. With food from the Mediterranean and a Hookah lounge, you are instantly transported to another part of the world.
Cost for two: Rs. 3,000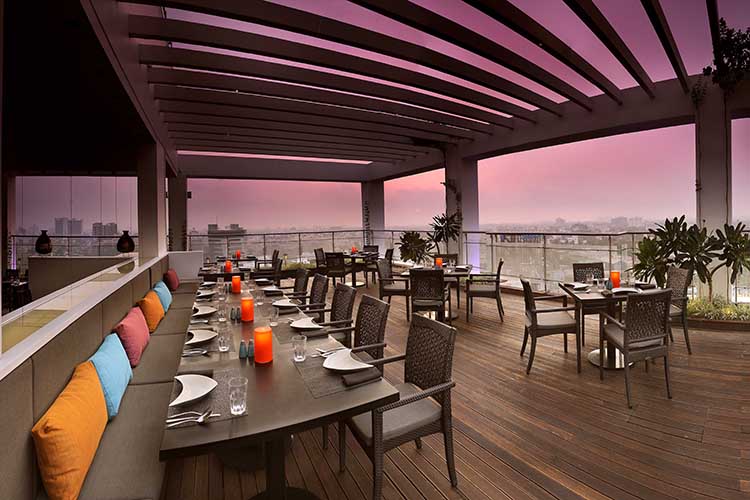 As the name would suggest, Up North serves North Indian and Mughlai food. But with a view. Get there early enough and you can watch the sunset as you sip on your cocktails and eat your food.
Cost for two: Rs. 2,500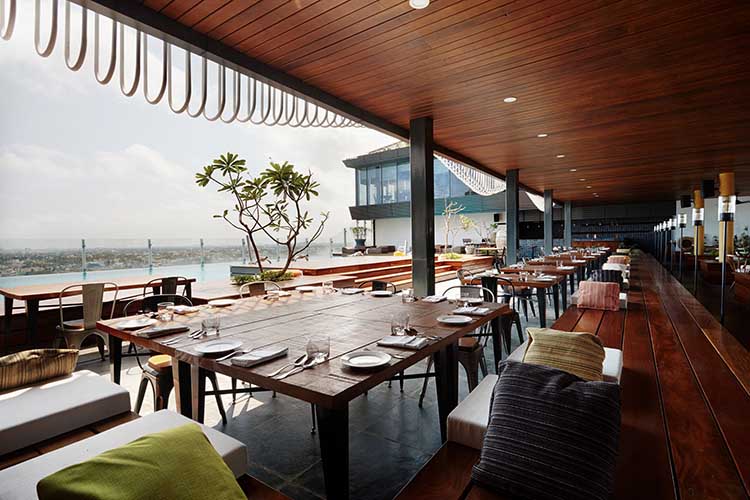 Located in Guindy and not too far from the airport, Hablife is the newest addition to the Hablis Hotel restaurants. You can either lounge by the pool while you treat yourself to European food that you might not get anywhere else in the city. This is the life.
Cost for two: Rs. 2,800
Featured image: Hablife, Hablis Hotel, Guindy