10 Recipes You Need For A Pure Vegetarian Thanksgiving Dinner
Today, modern Thanksgiving dinners feature a massive stuffed and roasted turkey; in fact, Thanksgiving is often called 'turkey day'. However, at the same time more and more people across the world are turning vegetarian and vegan, and would rather not have a turkey as their centrepiece, thank you very much. Just for them, we've put together a list of vegetarian and vegan recipes to try for Thanksgiving.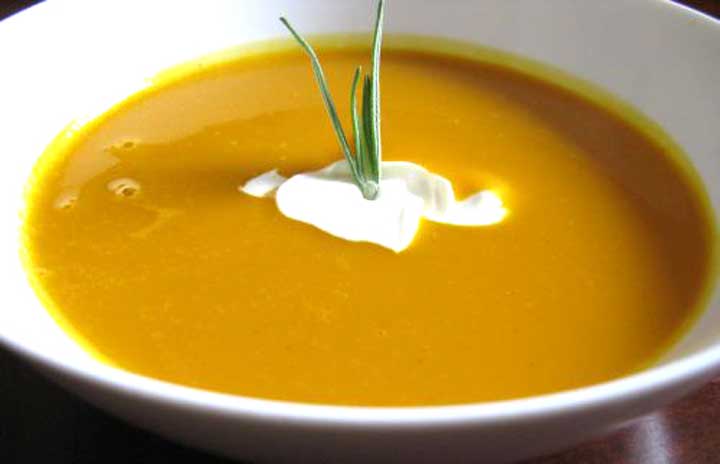 A delicious vegan soup that will make the perfect starter.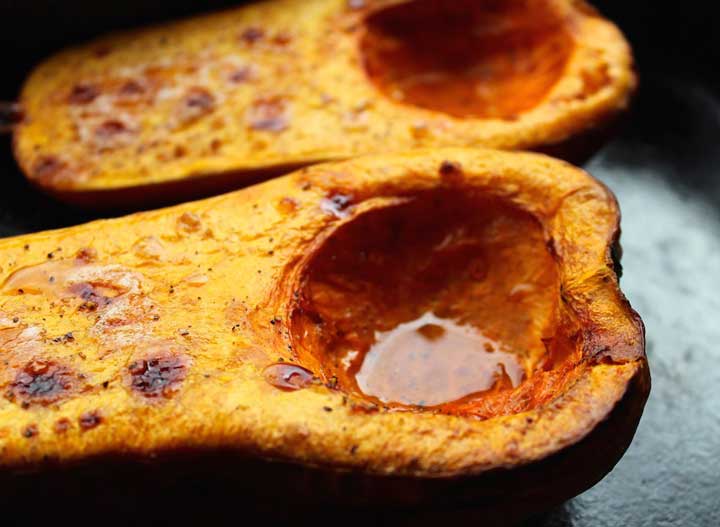 Roasted squash very easily takes the place of a roast turkey, and this recipe only calls for a handful of ingredients!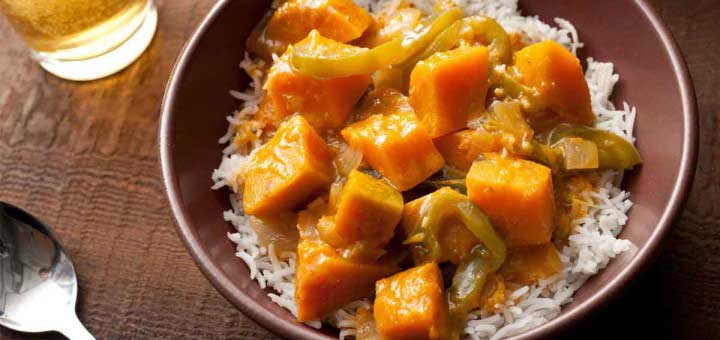 Squash and tofu in a curry is another squash preparation that we absolutely love. This curry is immersed with Thai flavours for a unique take on Thanksgiving dinner.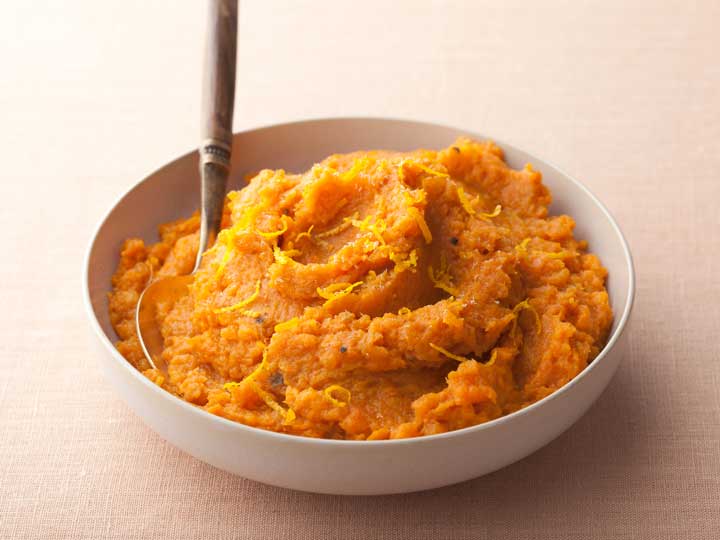 Sweet potatoes are a Thanksgiving staple; mashing them with maple syrup and butter is a classic preparation.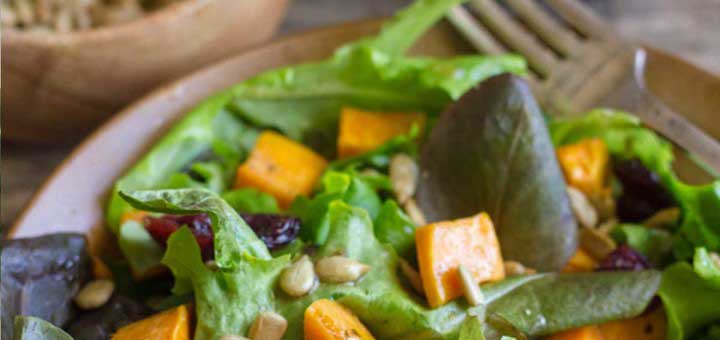 Toasted sweet potatoes are tossed with baby greens and vinegar to create a healthy, delicious salad.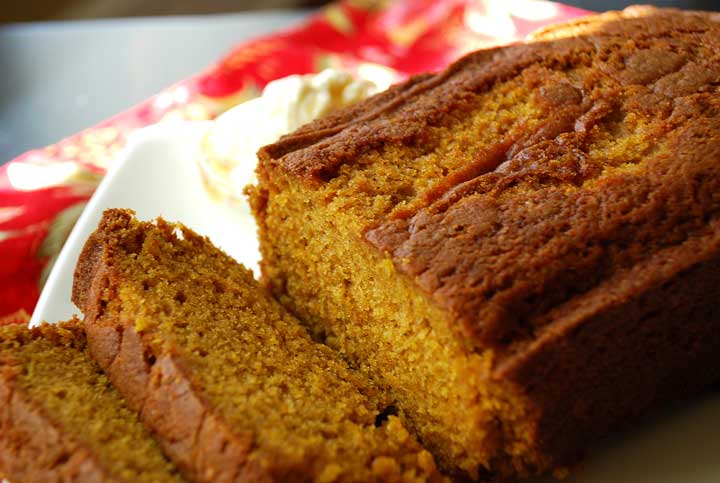 Have leftover pumpkin pulp from Halloween? Use it to bake fresh pumpkin bread which will be the perfect accompaniment for that tofu and squash curry.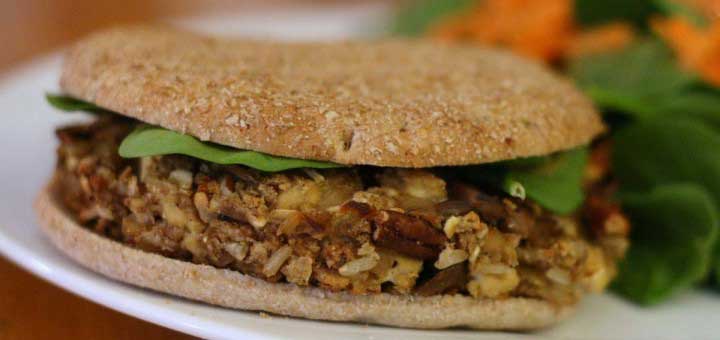 Mushrooms and pecans make a wonderfully moist burger patty; why not try making burger buns out of that pumpkin bread?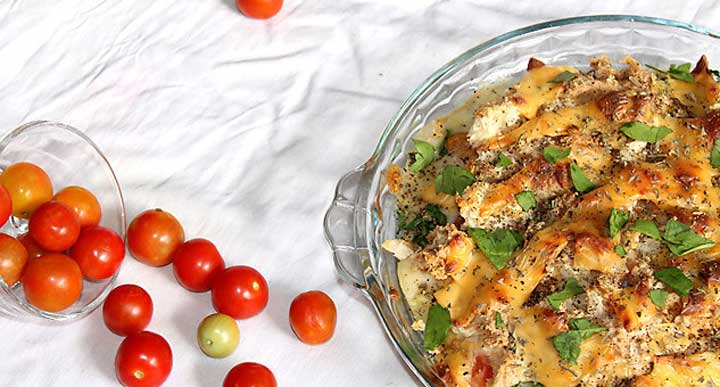 A collection of vegetables are baked in a low calorie sauce; just because it's Thanksgiving doesn't mean you need to over-indulge!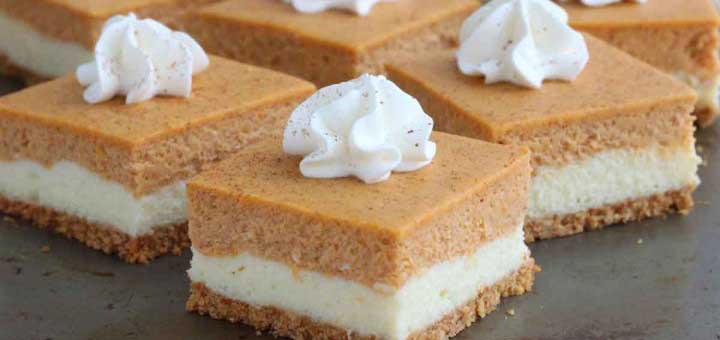 After a heavy meal, these bars are the perfect light desserts your stomach needs!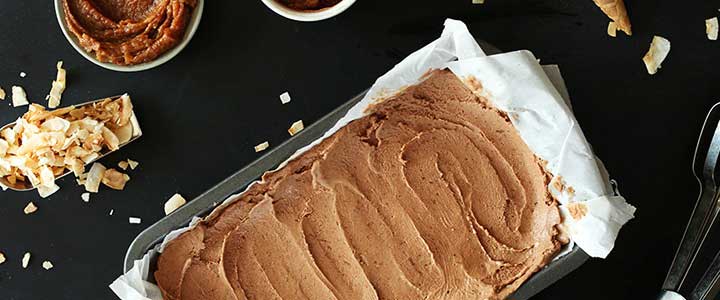 Made with almond milk, cocoa powder and coconut cream, this ice cream is a vegan's dessert dream