10 Quick Finger Foods for Your Weekend Guests
In India, we entertain guests like we would entertain the Gods if they happened to drop by. No guest leaves an Indian home without being fed, however little the food. Somehow these guests always find us on weekends. You know, the days when you just kick back your shoes and
relax. No five minute meals to prepare, nowhere to get to in 45 minutes and no elaborate parties to impress your spouse's boss! But weekends are also when friends, old and new, and family members decide to drop by to see how you're doing and generally
want to catch up.
These get-togethers usually happen
when everyone has had their lunch and
want to stop by
for a quick hello. And if you've had a busy week, you know your refrigerator has only limited food – frozen or left-over food. The best part of such get-togethers is that you can be fancy in a minimalistic way. Why? Because finger food is what no one turns down at these casual sit-downs. Try to suggest serving them a full meal and their protests will have your ears screaming and your mind racing to think of something to serve. Offer them a platter of one the items on this list and you'll have meek smiles all around!
1. Chicken wings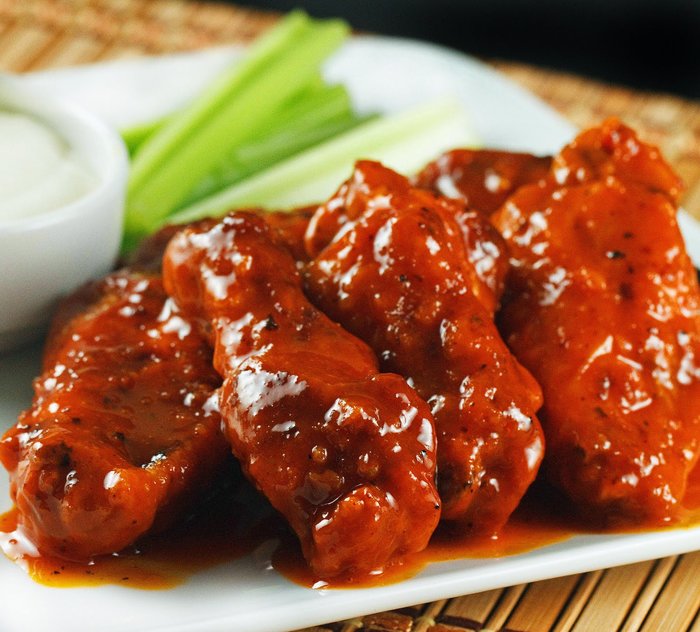 A classic
favourite
, these are perfect for the World Cup season or any match that happens to have India on one side! Team this up with a lemonade or soda and you have everyone cheering India with more gusto.
2. Nuggets
Nuggets are the less-messy chicken wings of finger
food
. These quaint bite sized glories will have everyone busy munching while catching up on the latest news in everyone's lives.
3. Cheese Balls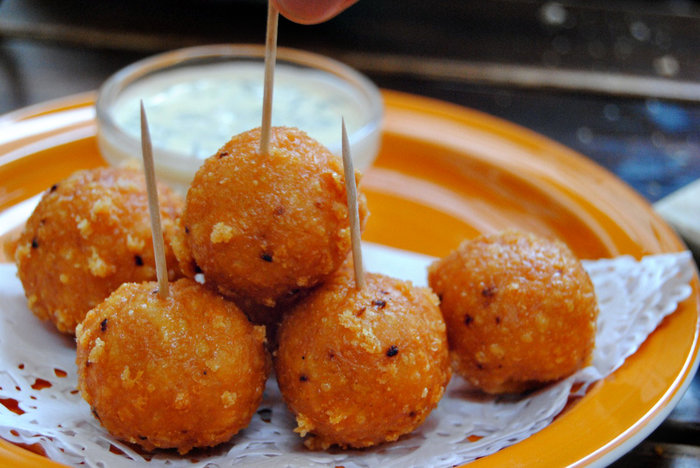 Kids around? These are for the tiny tots who are as
cheesy
with their entertainment as the cheese balls that go into their baby tummies. You should know when I say kids I don't mean just the 'kids' who are defined as kids because of their age.
4. Chips and Dip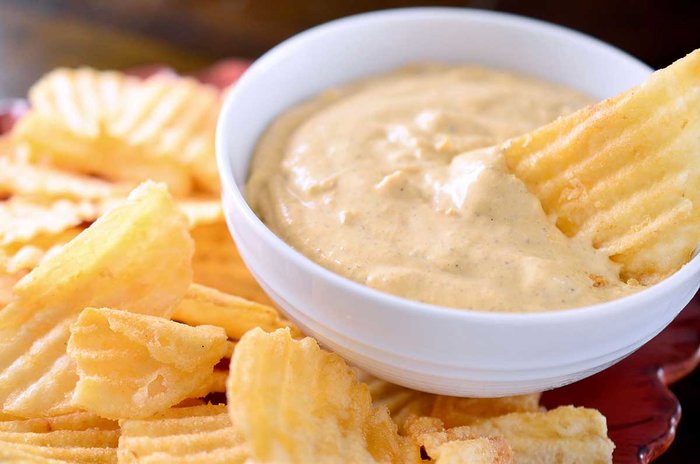 A classic favourite, no one can go wrong with chips and dip.
Dips
are easy to make and if you live in the 21
st
century you'll have a bag of chips ready to boot. If not frying potatoes doesn't take too long!
5. Sandwiches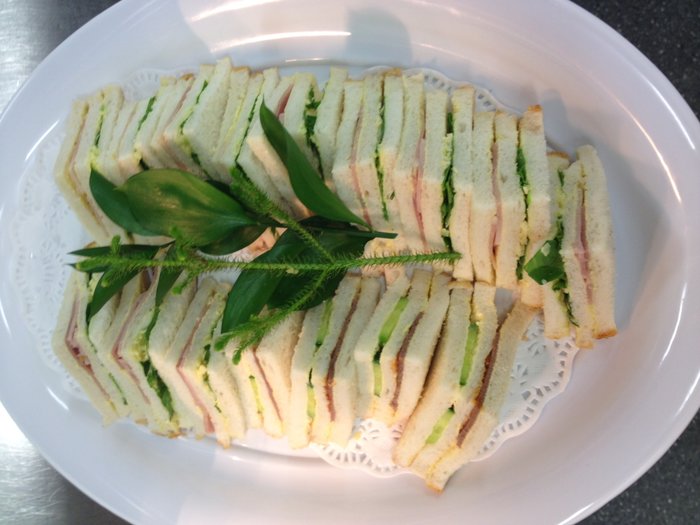 Your sandwich can be as simple as green
chutney
with cucumber slices or as fancy as the Bombay sandwich.
Sandwiches
are the best fillers and if you cut them strategically and poke a toothpick and cube of cheese or even a cherry on top you'll make a simple sandwich super fancy in seconds!
6. Barbecued veggies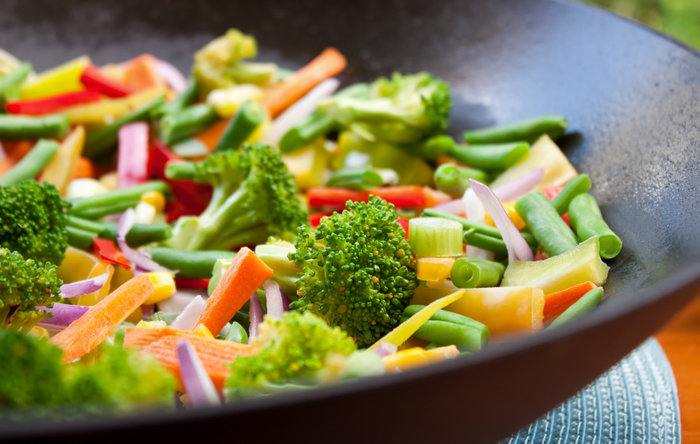 There's always some vegetable at home. Cut it up, give it a quick stir fry, add a little burning coal or wood chip to the pan and cover for two minutes and you'll have barbecued veggies for everyone with a healthy nag!
7. Bhajiyas or Pakodas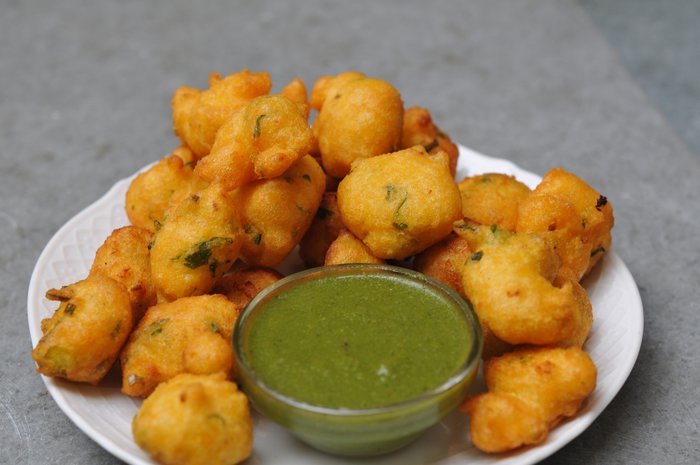 Okay, so if you grew up in an Indian household, of course you know the answer to a rainy day is chai and pakoda. Slice a couple of onions; dip it in some gram flour batter and deep fry for the quickest and tastiest snack known to us! Use any veggie, if you don't like onions!
8. Masala Chickpeas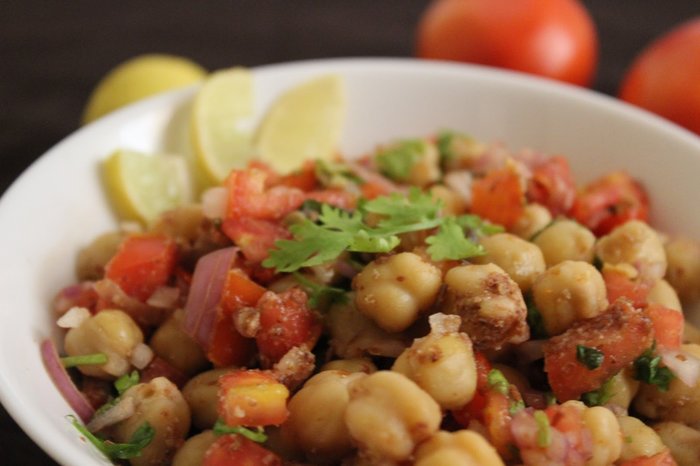 Chickpeas boiled just enough and topped with
chaat
masala
with a few mint leaves. Fast, easy and another healthy snack for those that come with the 'health conscious' tag!
9. Toasties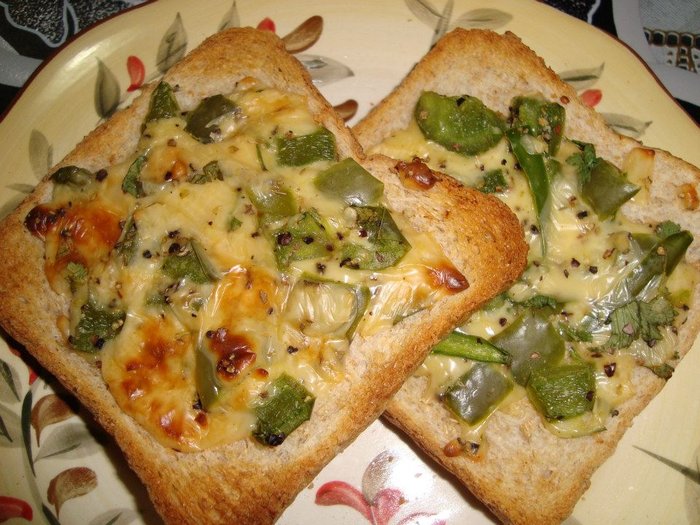 Bread with a layer of cheese, fine grated garlic and finely chopped chillies or even cayenne (chilli) powder if you feel your guests can take it,
toast
on a pan or heat on high in the microwave oven for 30 seconds and you have a happy party.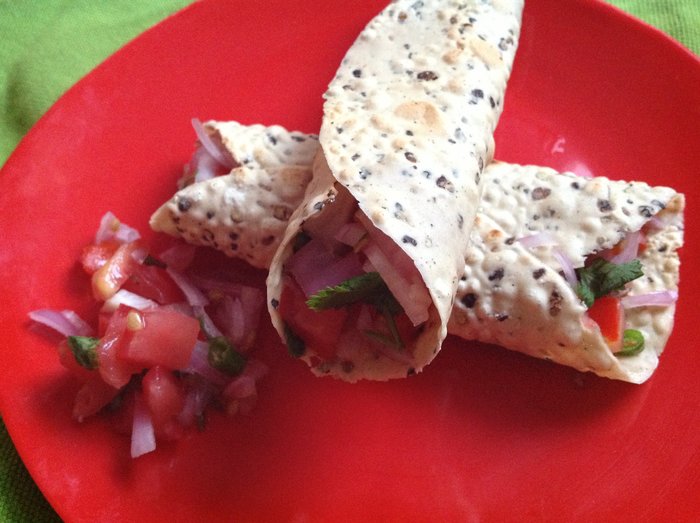 These are a little complicated unlike the others but not too difficult to make. Use papad instead of bread or rotis to make small finger sized rolls and stuff with veggies of your choice.
Paneer
is a popular choice of stuffing because it stays in. But it's so delicious you can always try your own version of stuffing!