10 Indian Food Blogs You Need To Be Following
Food bloggers are the best people in world. They give you hope and teach you to never give up on food. Not that it is possible for people like us, but they are always there for us giving us new reasons to fall in love with food, all over again. Again and again and again. It's an endless cycle really. Here are 10 food bloggers that can help deliver the news and everything from the food world, the good world.
Divine Taste
Run by Anushruti, the blog posts vegetarian recipes. She also posts a lot saatvik recipes that do not contain any onion, alcohol and garlic. If you are having second thoughts about the blog, DON'T! The recipes are great and absolutely mouth watering. She has a lot of followers who appreciate her food and why would one not, when the food looks that amazing.
Chennai Foodie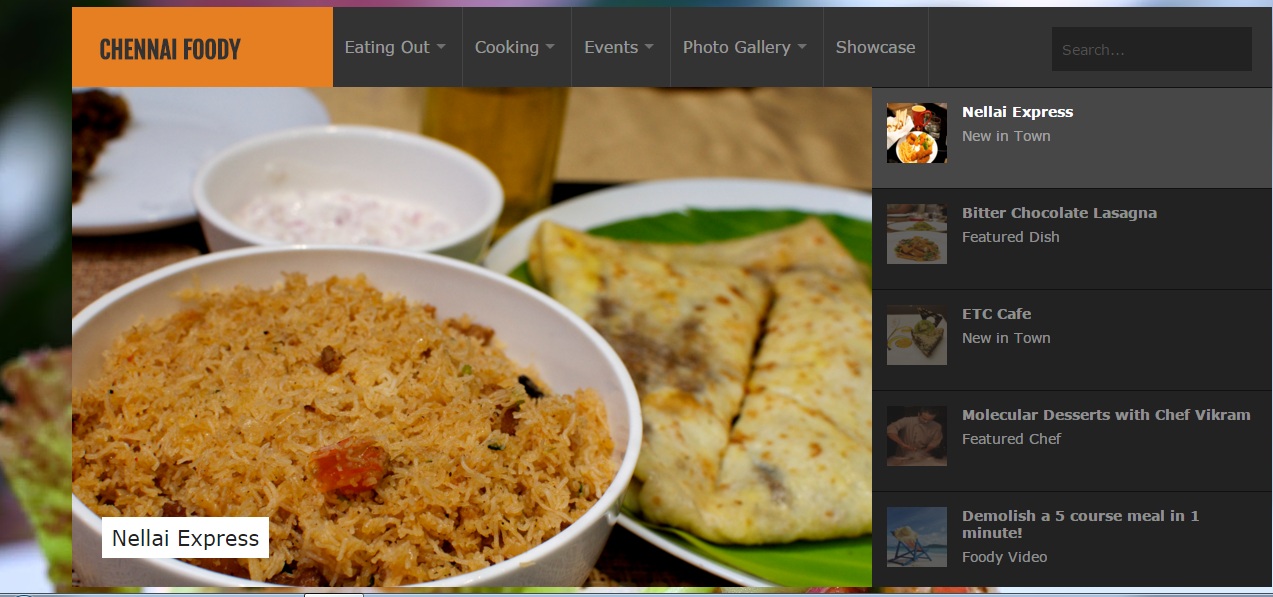 Unlike most of the food blogs, this one is about the experiences and food itself. Dr.Wasim Mohideen reviews various restaurants in Chennai. A perfect guide for travelers and those in town. He also covers all the happening events in Chennai.
Sailaja's Kitchen
Sailaja has been blogging since 2005 and her recipes a hit among the people. If you want to a taste of that spicy hot Andhra food, visit this blog. Since then, she has expanded her expertise and has been posting recipes from different Indian cuisines. Uniquely, she also has a section dedicated for Ayurvedic cooking. Her recipes posses the talent to make you leap right onto the screen for the food.
Bong Mom's Cookbook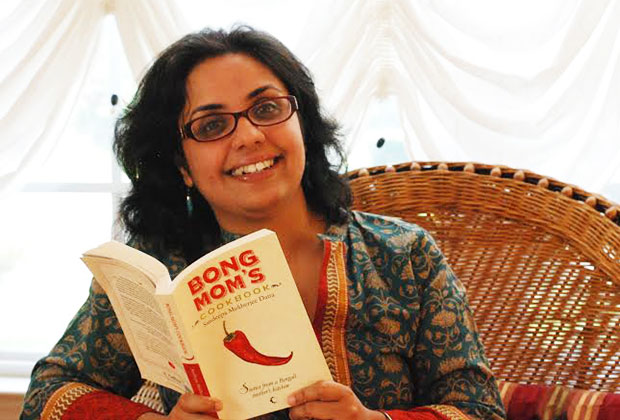 Before you start getting ideas from the name, Bong is a westernized version of the word Bengali. The blog is filled with Bengali delicacies and food. The recipes are straight out of Grandma's Kitchen. Full of healthy and delicious stuff.
Vegan Richa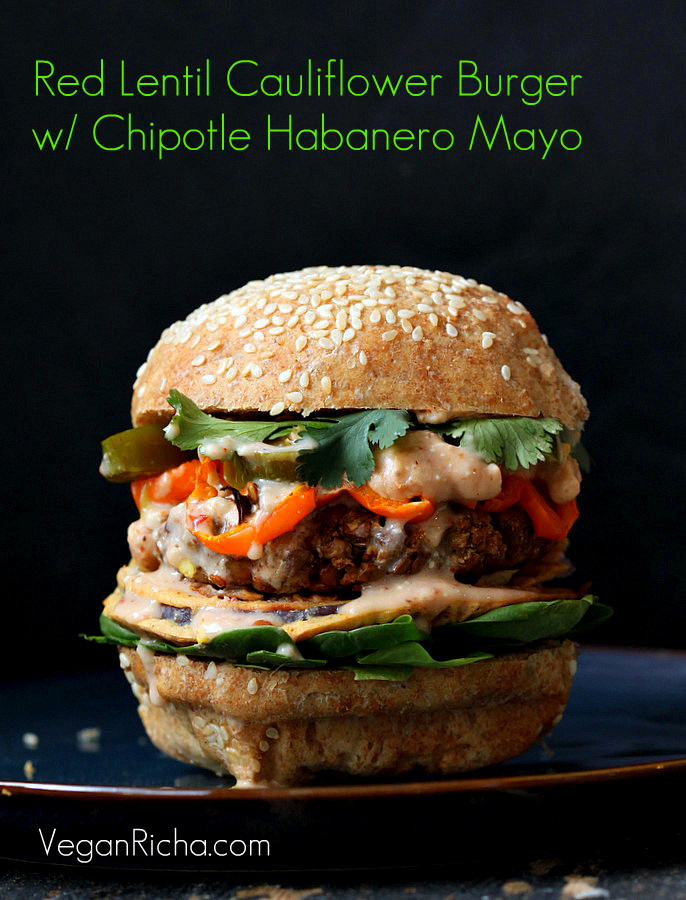 Who said vegan food is not delicious? Try these recipes and you can very well prepare to be amazed. She uses healthy vegan supplements to the traditional recipes and they make all the difference. It is not targeted only for the vegan folk out there, try one or two dishes and your cursor will magically move towards the follow button.
Litebite

A food Stylist, photographer and a mom of two, her hands are quite full but she always finds time to use some for posting brilliant recipes. She rightly followed her passion for food and we are glad she did. We would have missed out on a lot of recipes if she hadn't.
My Food My Life
Archita Ray's food blog is full of quick and easy recipes which can be made out of readily available ingredients. The blog has a wide variety of North-Indian foods ranging from curries to pani puris. There's all you need and more.
Maria's Menu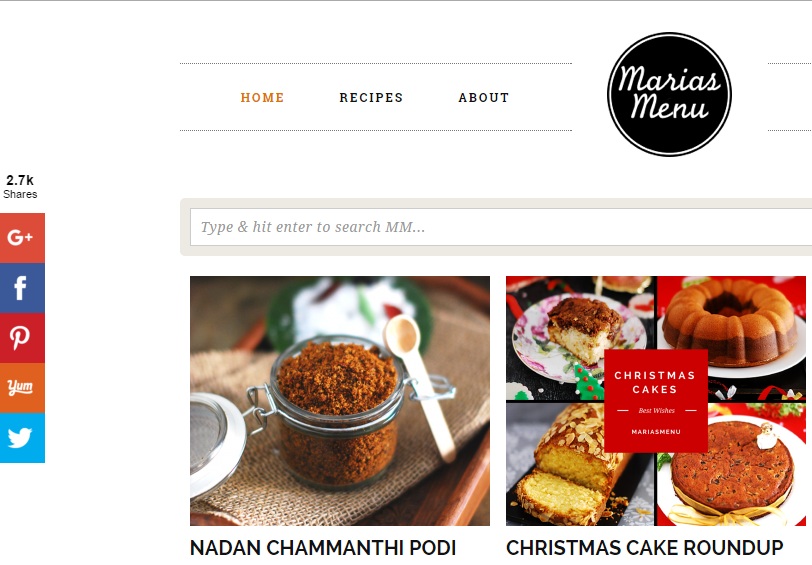 Maria is from god's own country, Kerala, These recipes will tell you why it's called that. This is a must visit site for all those who have a craving for authentic South-Indian food. The blog is filled with devouring delights. A simple blog but the recipes can make you go nuts.
Masala Herb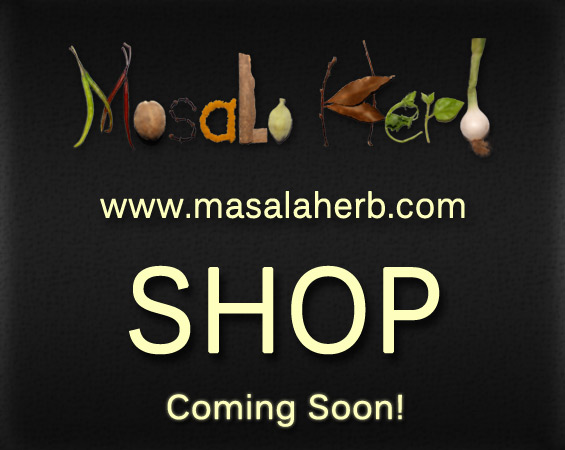 This blog by Helena D'Souza contains restaurant reviews and travel articles in addition to frequent posts of recipes. It is all-in-all a well run blog and its impressiveness lies in not limiting itself to recipes alone. It also has a shop that sells a wide variety of ingredients and items.
eCurry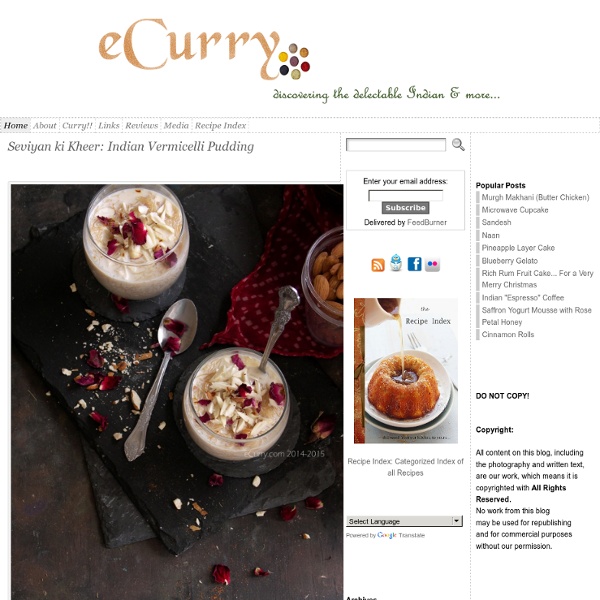 eCurry is another blog that focuses on Indian cuisine and recipes. Soma Rathore shares her experimental cooking recipes and reviews on the blog. Interestingly, her family shares the same passion for cooking. With occasional help from her husband and daughter, the blog holds high distinction for posting some great recipes.