10 Of The Easiest and Most Delicious Nutella Desserts You Can Make At Home
No matter how you pronounce the name of this product, it is definitely something that almost everybody enjoys. Sure, if you have a nut allergy, it's probably best to stay away from Nutella, but for everyone else, this list is going to make you drool. Nutella, like Peanut Butter, is a great spread for your bread. But what it's also really good for is to function as the main ingredient in delicious desserts made by famous and not so famous chefs around the world. This chocolate and hazelnut bread spread is a gift to mankind and a gift that totally keeps on giving.
It might be Pumpkin Spiced Latte season, but Nutella never goes out of style. And honestly, it can be used in hot and cold desserts, so no matter the weather, you better be getting your notebooks out and taking these down.
Nutella French Toast Roll-Ups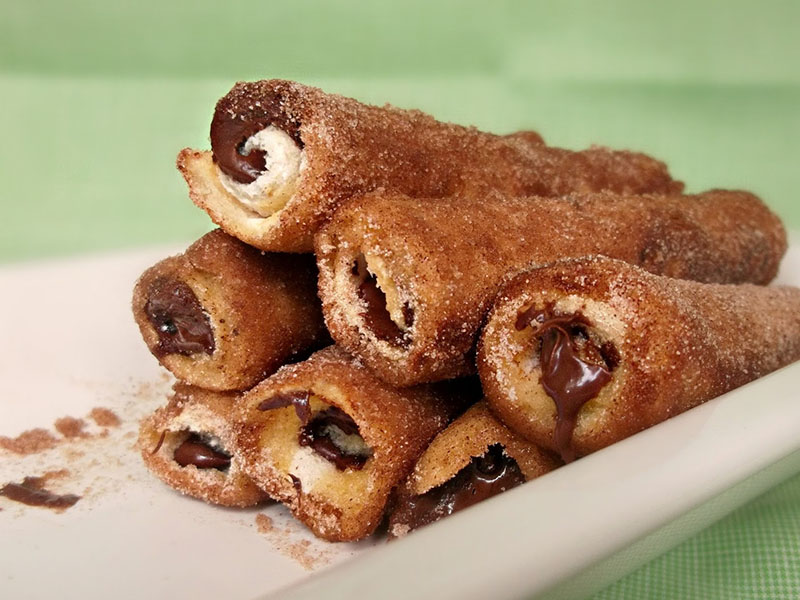 It's okay if this sounds totally fancy to you, we were stunned at first too. But it's so simple, you're going to be making this all the time! Take your bread and flatten it using a rolling pin. Then spread the Nutella all over the bread, but make sure that it's not spilling over the edges. Then carefully roll the bread up and keep it aside. Now make your French Toast mixture – one bowl of beaten egg, one bowl of sugar and cinnamon. Dip the rolled bread in the egg and set in your pan to cook. Once done, let it drain some of the oil or butter, then roll it into the cinnamon mixture and done!
Nutella Cheesecake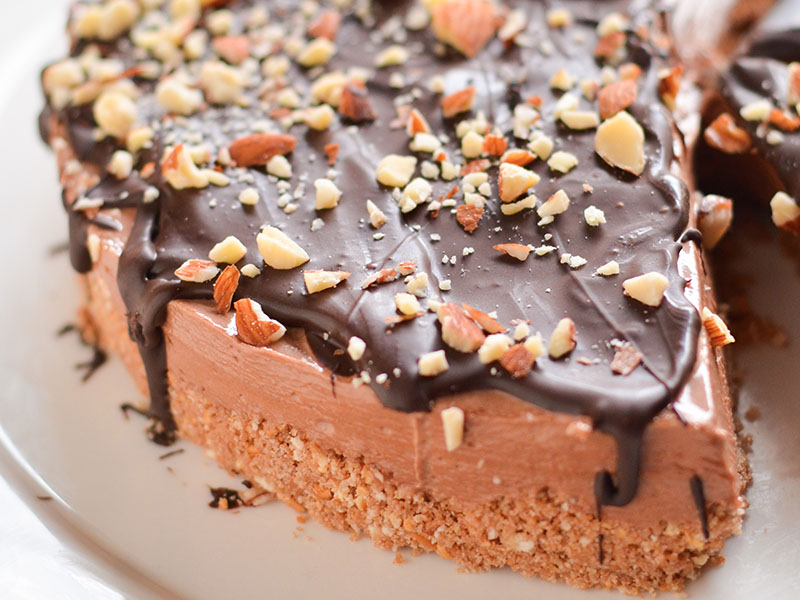 No-bake cheesecakes are pretty much the best thing to ever happen to us. Crush your biscuit of choice into crumbs and use that for the base. Blend the cream cheese and Nutella together in a blender and once your base is set, pour this over the base and then stick the whole thing in the freezer. Take it out after a few hours, sprinkle hazelnuts over the top and let it set some more. And then serve whenever you're ready.
Nutella Banana Bread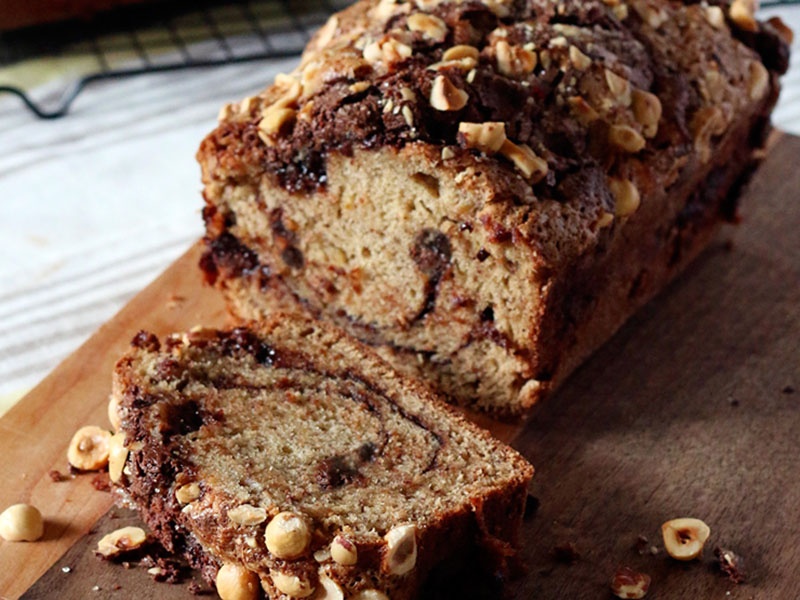 It's your regular Banana Bread with a generous helping of Nutella. So instead of dipping your Banana Bread in the Nutella every time, you can just add the Nutella to it by adding it to the batter. Yes, it's that simple.
Nutella Stuffed Double Chocolate Chip Cookies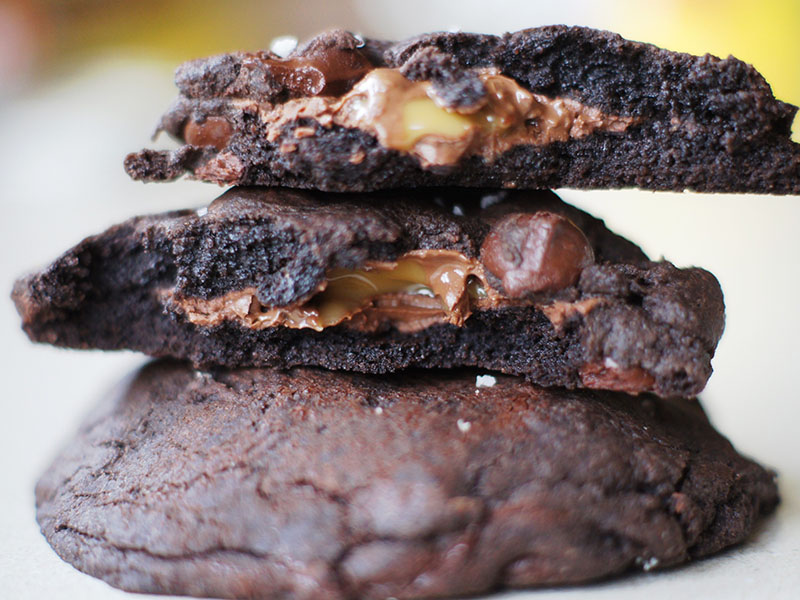 This is awesome. Once you've made your cookie dough, scoop up a spoonful and spread it in your hand so that there's an indentation in the center. Fill that space with a spoonful of Nutella, wrap the cookie dough around it and then set it on the tray to bake. Repeat and bake! And each bite gives you a mouthful of gooey Nutella.
Nutella Crepe Cake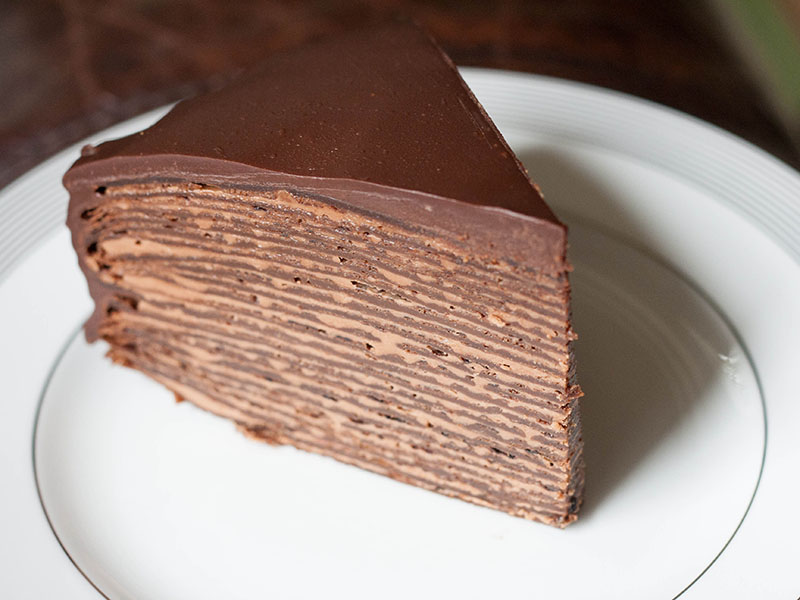 I bow down to anyone who can make crepes, so this recipe will be easy for you. Make the crepes and set it aside. And then when done, pile them up one on top of the other, separating each layer with a layer of Nutella. You can either eat it right then, or stick it in the fridge for a bit so that it sets and then cut it like you would a cake and serve.
Nutella Cinnamon Bread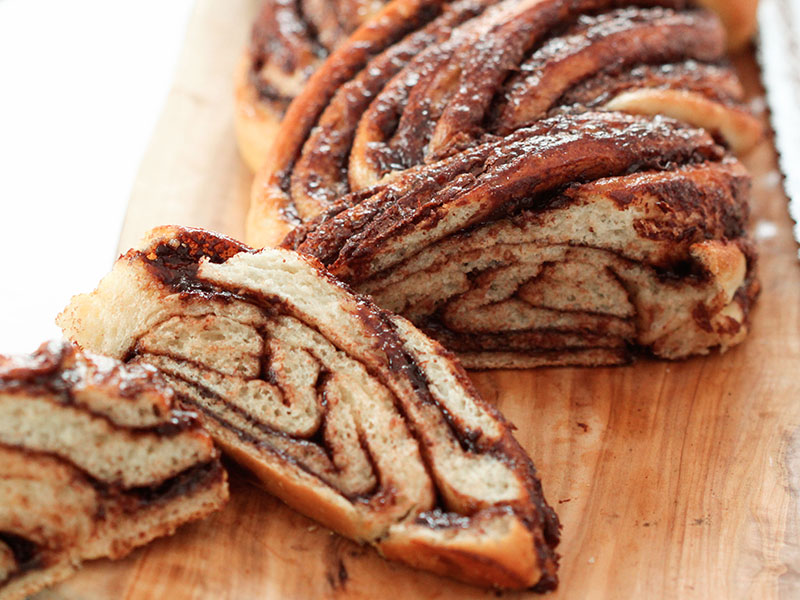 Like the Banana Bread, you're technically just mixing the Nutella into the cinnamon batter and making sure that it's filled in nicely. It's obviously upto you how much Nutella you want in your bread, but there's no harm in going a little overboard anyway. Bake and eat!
Nutella Brownies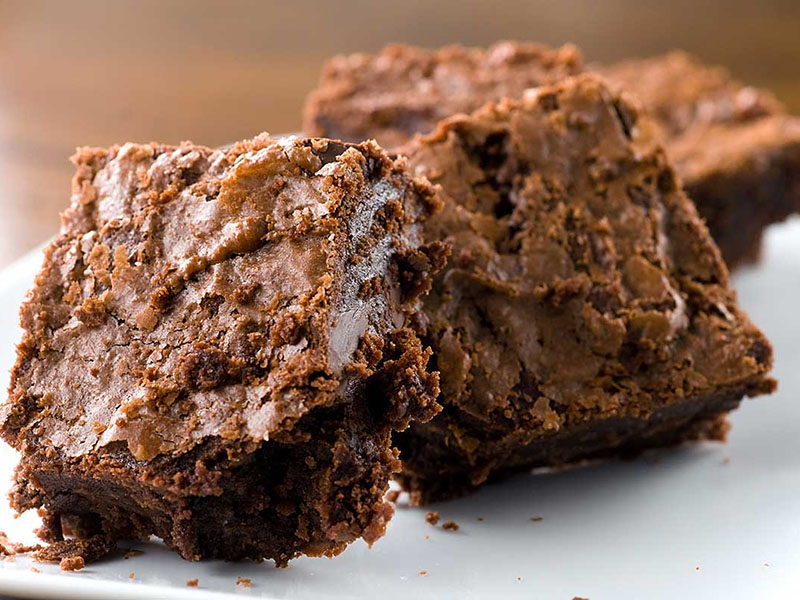 Brownies are already winning awards because of how perfectly crumbly and delicious they are. Imagine adding Nutella to that. Scoop up spoonfuls of Nutella and set it on a tray and freeze while you work on the brownies. Once the dough is ready, take the Nutella out of the freezer and push each ball into the dough and make sure that it's nicely molded with the dough. Then bake and like the cookie, the Nutella will ooze out with each bite.
Nutella Oreo Cheesecake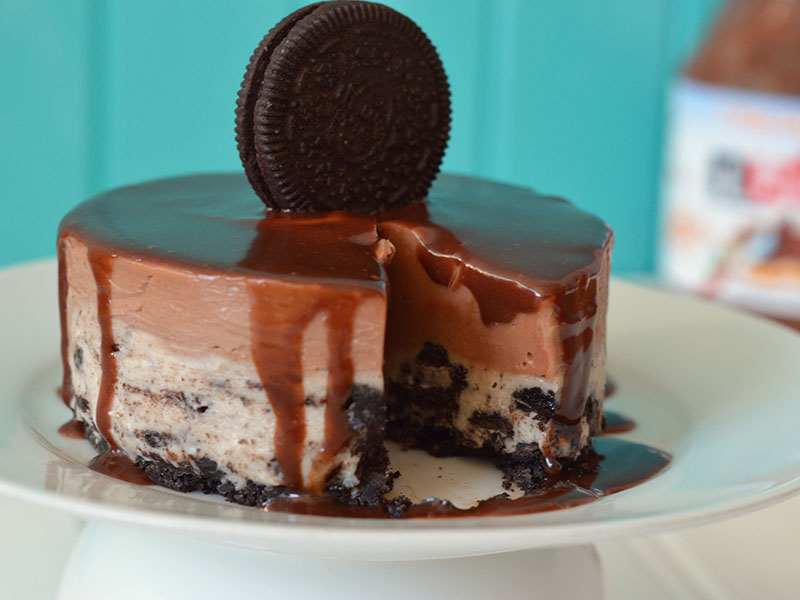 First, instead of regular biscuits for the base, use Oreo. Second, the remaining crumbled Oreos can be mixed with the Nutella and cream cheese and spread. And third, add the last bit of the crumbs to the top of the cheesecake before you put it away. And then you're done.
No-Churn Nutella Ice Cream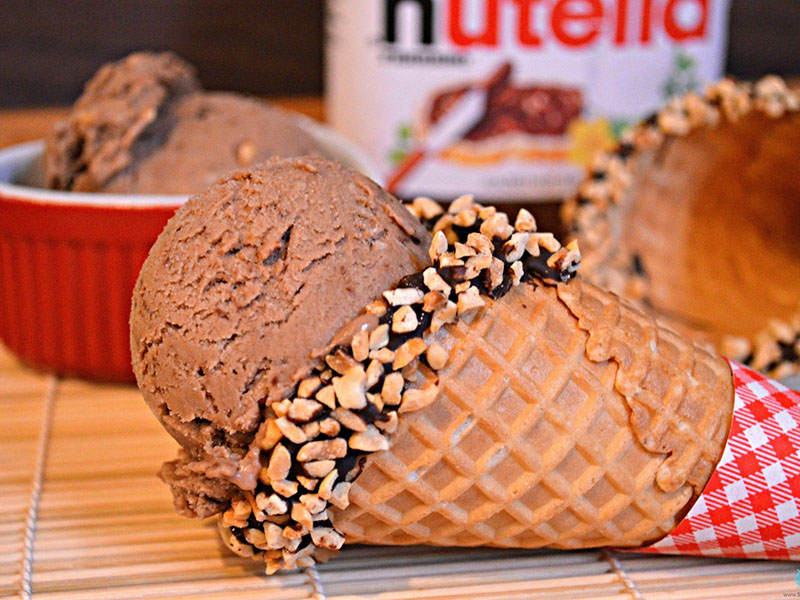 Three ingredients, that's all it takes. Condensed milk, whipped cream and Nutella. Mix the condensed milk and Nutella and set aside, then you can either whip your own cream or buy it (which won't taste the same). Then add the cream to the Nutella mixture and fold it in and mix till smooth. Pour this into a dish and set it in the freezer overnight and bam, all done.
Nutella Fudge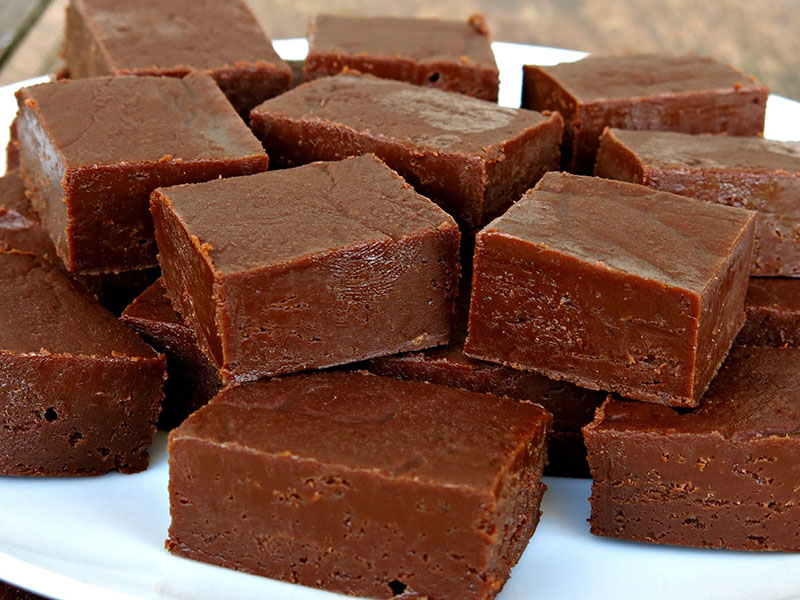 Say what now? Yeah, you read that right. Here's what happens. Mix the Nutella with cocoa powder, coconut oil and some maple syrup (or honey, if you prefer), blend it all together till smooth and then pour into into a loaf pan and spread it evenly. Then stick it in the freezer for a few hours and cut into pieces to serve. Simple.