10 Destinations in Mumbai To Head To For 'Iftar' During Ramadan
The holy month of Ramadan is here, and all of Mumbai's foodies are on high alert. Why? Because, during Ramadan, after a day of fasting, Muslims break their fasts with a ritual called 'iftar', which is a hearty, community meal. And, all foodies know that all kinds of delicious treats from kebabs, to samosas to biryani are served at iftar. Whether you've been fasting or not, here are some paces in Mumbai you should head to in the evening for a hearty spread of treats.
1) Sarvi
Where: Byculla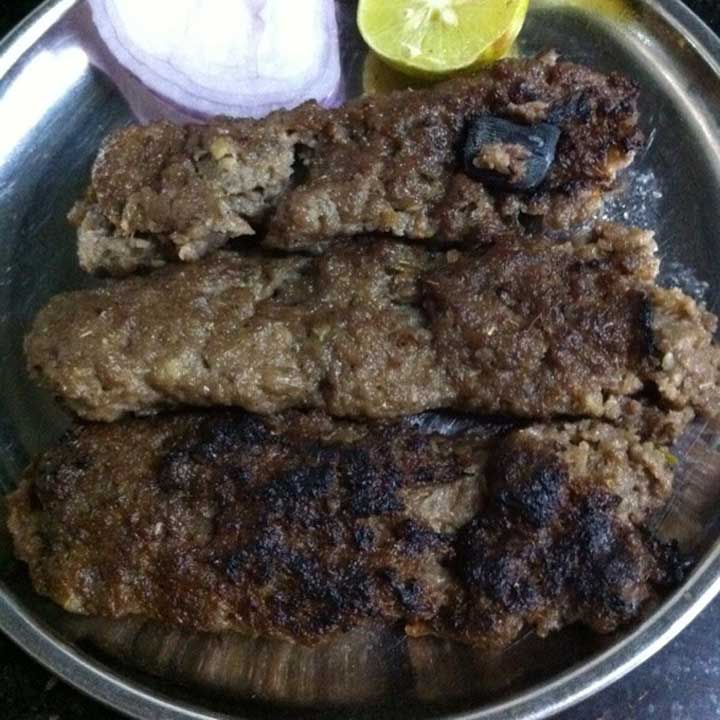 Sarvi is best known and universally loved for its succulent, tender kebabs. Better get there fast, because after the sun sets you're unlikely to find an inch of breathing space.
Try: Chicken afghani
2) Shalimar
Where: Byculla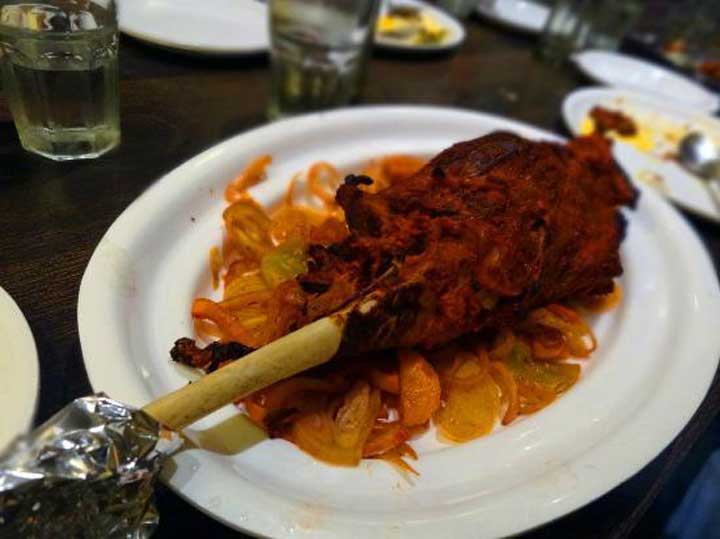 Start your meal with a platter of kebabs, followed by a few bowls of beautiful biryani and have a falooda to wash it down. You'll walk out with a full stomach that will tide you over the following day of fasting.
Try: Chicken biryani
3) Zaffran
Where: CST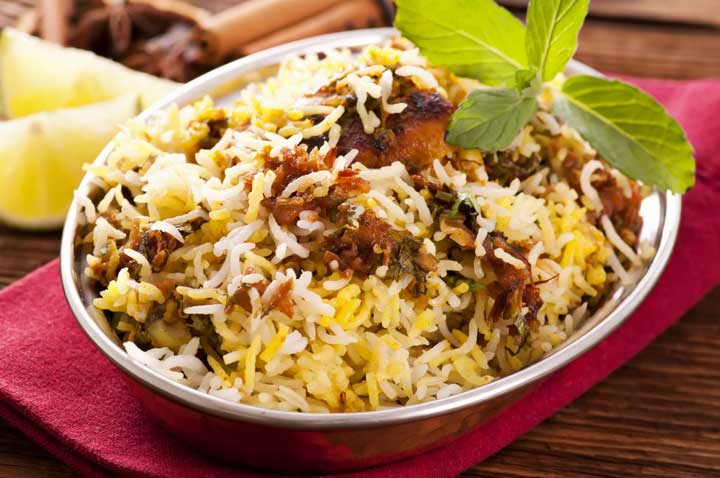 Another must visit for biryani is Zaffran, which also serves a creamy, indulgent butter chicken. It's open until three am so you can stuff your face until just before the sun comes up.
Try: Murg tikka biryani, butter chicken
4) Delhi Darbar
Where: Colaba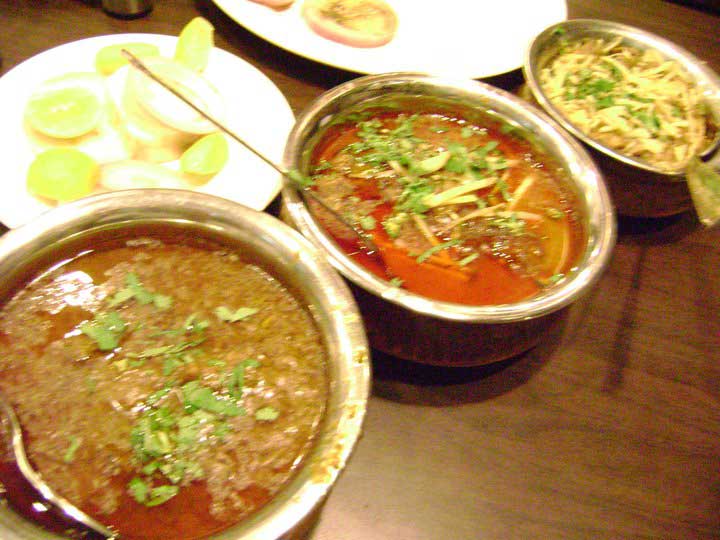 If you want a delicious spread, complete with kebabs and biryani, but don't want to jostle for space head to Delhi Darbar, which is a comfortable fine dining space.
Try: Butter Chicken
Where: Fort
Khyber is another fine dining restaurant that you can go to break your fast. With ornate décor and an indulgent nail nihari, Khyber will make you feel like you're living in the lavish Mughal era.
Try: Tandoori raan, nail nihari, paya shorba
Where: Colaba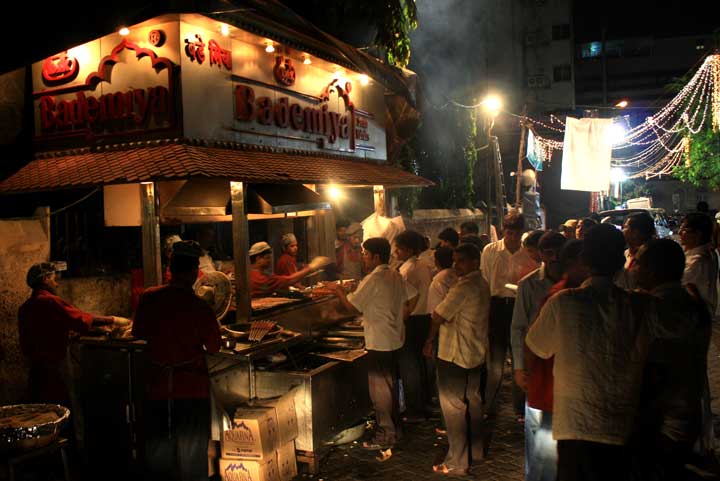 There's no way that Bademiya could not be on this list. With a delicious array of kebabs and rolls, Bademiya will satisfy your hungry stomach and then delight your taste buds. During Ramadan, they've opened a stall on Mohammed Ali road!
Try: chicken bhuna roll, mutton seekh kebab roll
7) Bagdadi
Where: Colaba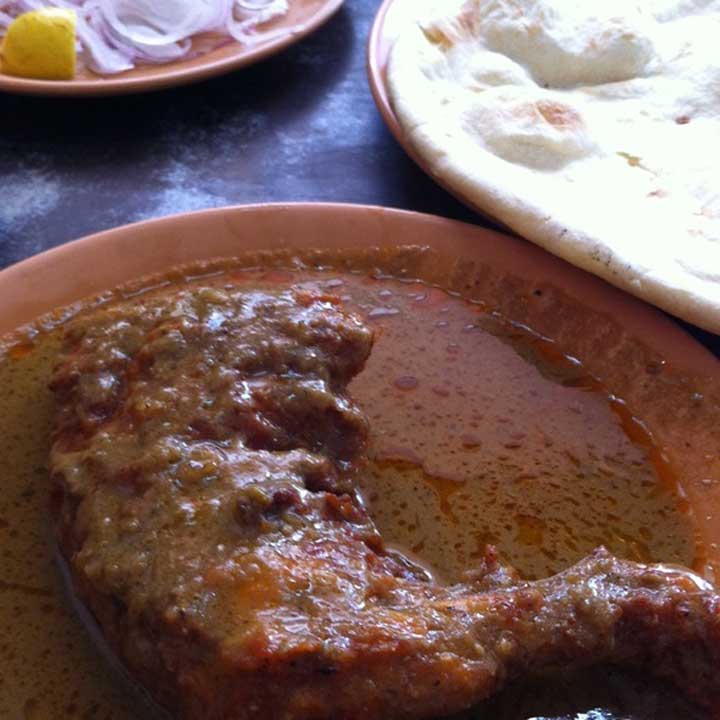 A few feet away from Bademiya sits Bagdadi, another stalwart in the meat lovers books. Feast on their delicious biryani and chicken fry.
Try: Beef biryani, chicken fry
8) Jantar Mantar
Where: Juhu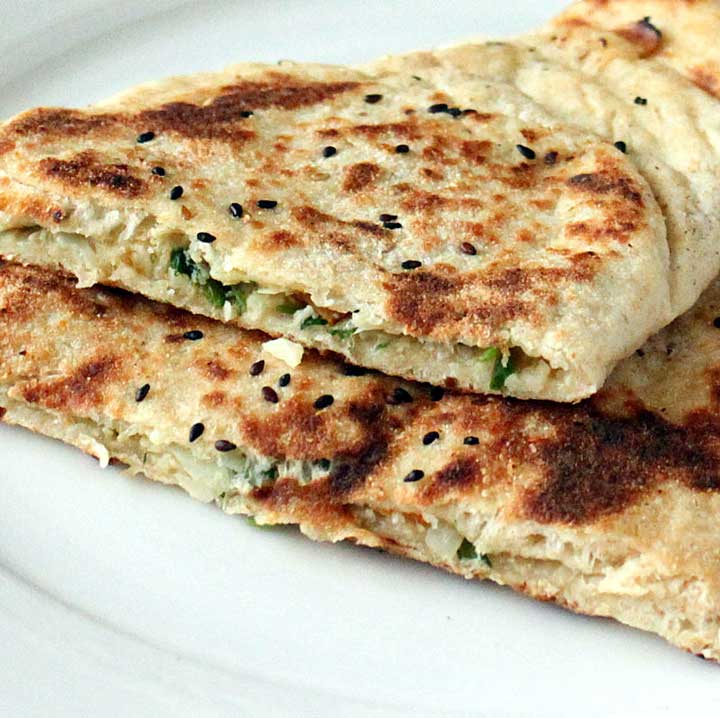 Even if you live in South Mumbai, you will find yourself travelling to Jantar Mantar just for their naan turnovers; cheese naans stuffed with a range of fillings.
Try: Taw chicken bagdadi turnover
9) Suleman Usman Mithaiwala
Where: Byculla
Once you're done stuffing yourself with the mains offered at the restaurants above, visit Suleman Usman Mithaiwala for dessert. During Ramadan, they have a special sweet menu!
Try: Malpuas with malai
Where: Byculla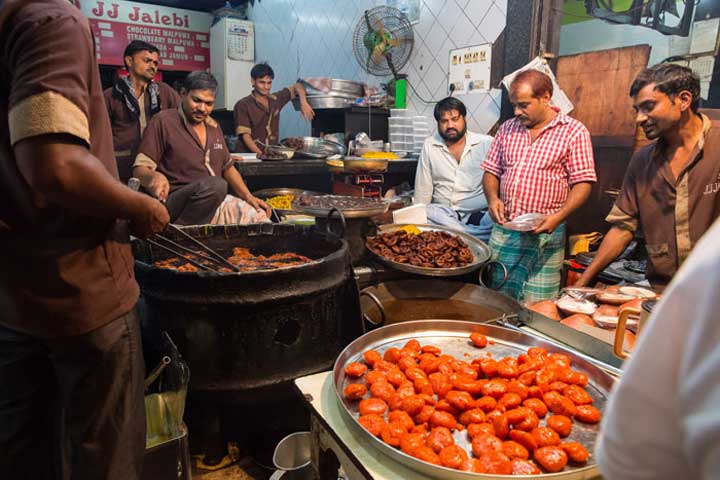 What's J J Jalebi famous for? Yes, you guessed it – sweet, melt in your mouth jalebis! The perfect end to your iftar feast.
If you're feeling adventurous, then one foodie experience in Mumbai that you should not miss is visiting Mohammed Ali Road after sunset during Ramadan. Each evening, it hosts a massive, heaving crowd of people that are going to break their fast at one of the delicious road side stalls on the road. Look out for our feature on Mohammed Ali road soon!