1 Above Restaurant In Mumbai Had Fire Safety NOC In Spite Of Several Violations
The rooftop restaurant that caused that the fire at Kamala Mills, 1 Above already had a No-Objection Certificate (NOC) issued by the fire department revealed the investigation. It was also found that the NOC was issued overlooking several violations of the safety norms and illegal constructions reports Mumbai Mirror.
The Fire Turns Ugly
The investigations being conducted by civic officials with BMC keeping a check even on the gymkhanas, this revelation comes as another shock. Reports say that the restaurants was inpected by the fire station officer, RB Patil early last month and the NOC was then cleared by Assistant Divisional Fire Officer SS Shinde. However, BMC's G-south ward on the contrary had issued notices to the restaurant for illegal constructions and serving hookah which was in violation of its licence reports Mumbai Mirror.
"The fire brigade should not have given an NOC to 1Above when the ward office had issued notices to it for illegal constructions under the MRTP and MMC Acts. When the inspection was carried out, the illegal structures were still there. This is nothing but connivance on the part of fire officials. We are examining the role of all those involved," the official involved with the Kamala Mills Fire investigations told the publication.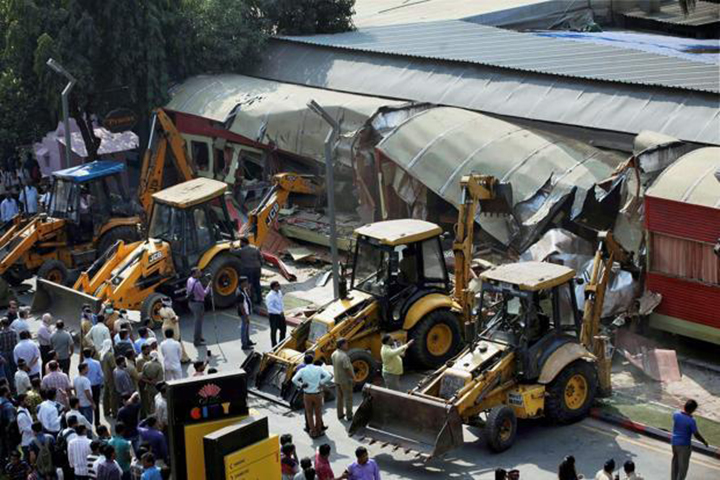 The publication also gathered records based on which it was found that the NOC was issued based on satisfactory compliance to the list of fire safety requirements. The NOC stated, "In view of the above, as far as this department is concerned, there is no objection to allowing the party to use the open-to-sky terrace on the third floor lower level of the existing high-rise commercial building for serving food, subject to satisfactory compliance of the following fire safety norms."
"This shows how deep the nexus runs among the restaurant owners, G-South ward staff and the fire brigade. The BMC must make public the names of those who put pressure on the fire brigade to issue this NOC," the corporator Manoj Kotak, BJP leader in the BMC told the Mumbai Mirror. Mumbai Civic Chief too feels that there is a nexus between the restaurants and the officials letting the illegal construction and safety norm violations go unattended.
Image Source: Hindustan Times and Live Mint